Weather: High wind speeds in areas
March 27, 2019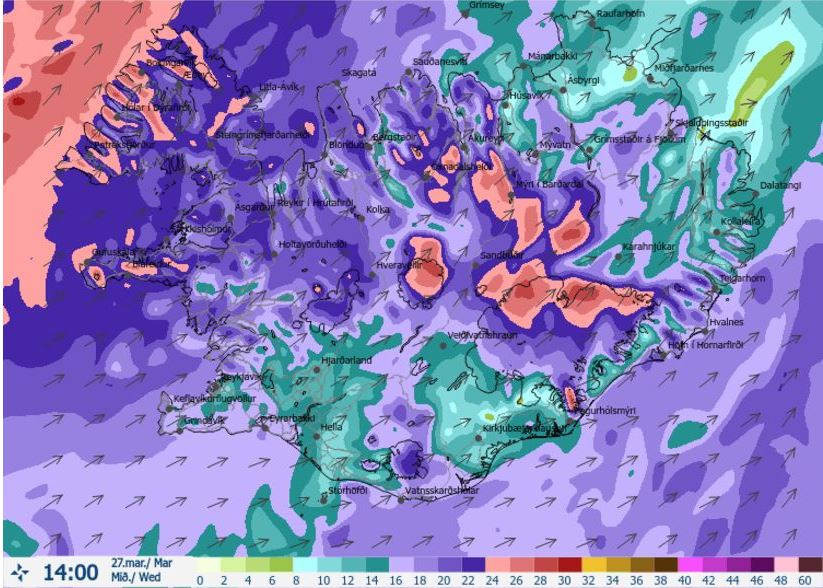 Looks like a southwestern storm, and also windy northwest to the country today. There are also prospects of precipitation becoming snowy or hail with cooler weather and poor visibility in parts of the country.  It will be less precipitation in the east of the country, as it is often with the predicted wind direction and temperature will be above 0°c  until the evening, says the the Icelandic Meteorological Office.
Tomorrow prediction is of south-westerly winds in the maps and some hail, but there is also prediction for larger rainfall areas with continuous snowfall. Wind speed will be widely strong, but may become even stronger in the worst stretches and are most likely to be in the south and west coast. There will be little or no rainfall in East Iceland. Mild temperatures around 0°c can be expected tomorrow.
On Friday and Saturday it looks for slower winds and rainy weather, but it is likely to be frost.