A Guide to Driving in Iceland in March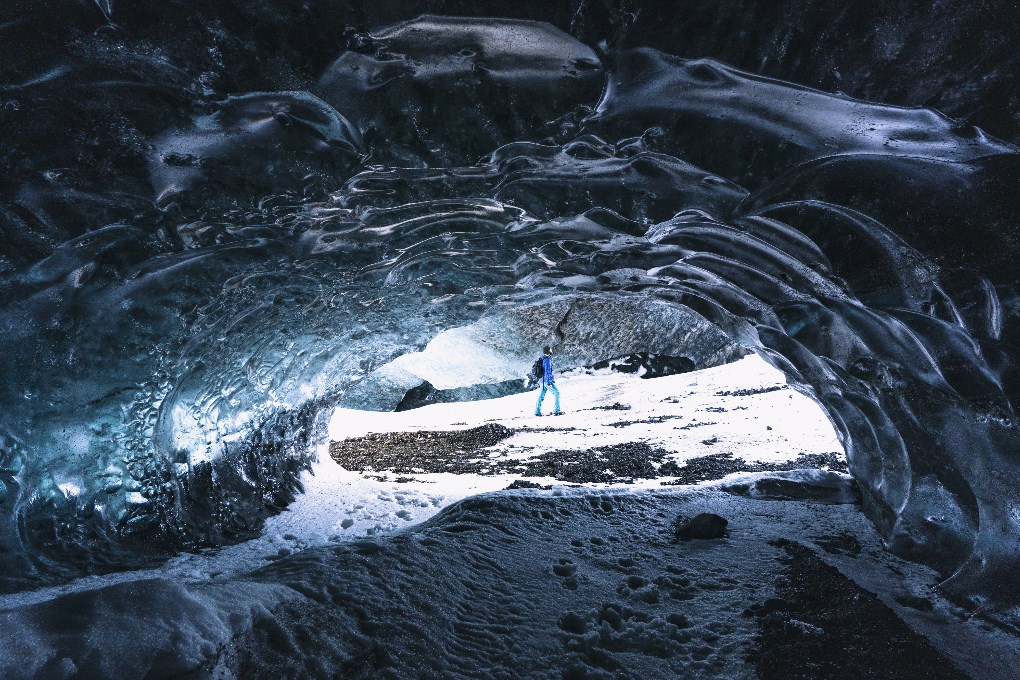 If you're thinking of planning a road trip around Iceland, there are plenty of reasons why you might choose to take a road trip to Iceland in March. While March is still cold and blustery in the country, visitors can avoid the higher travel prices that come with travelling to Iceland around the holidays, while also enjoying slightly better weather than you might find in the dead of winter.
Intrigued? 
If you're thinking of planning a road trip to Iceland in March, here's everything you need to know. We're covering:
What to do in Iceland in March

What to see in Iceland in March

Driving in Iceland in March

The best rental cars in Iceland in March

And more!
Keep reading to discover what awaits you during an Iceland March road trip. 
Is March a Good Time to Visit Iceland?
First things first: Is March a good time to visit Iceland? Absolutely! There are many reasons to visit Iceland in winter, including during the third month of the year. 
If you plan a road trip to Iceland in March, you'll enjoy…
More daylight hours than you might get if you were visiting Iceland in February or January

Your last chance at seeing the northern lights until September (more on that below)

Your last chance of seeing the top winter attractions of Iceland, including the ice caves at Vatnajokull Glacier

Affordable prices for flights, accommodations and even

car rentals

, in this shoulder season between the holidays and the summer

Fewer crowds

Better weather than you might experience, again, if you were visiting Iceland in February or January 
Is March a good month to see the northern lights?
Yes! In fact, March is the last month that you can see the northern lights in Iceland before the sunlight hours increase and it's no longer dark enough to see the lights regularly. From March onward, the days in Iceland become longer, while the nights become shorter, until we reach the Midnight Sun, our longest day of the year.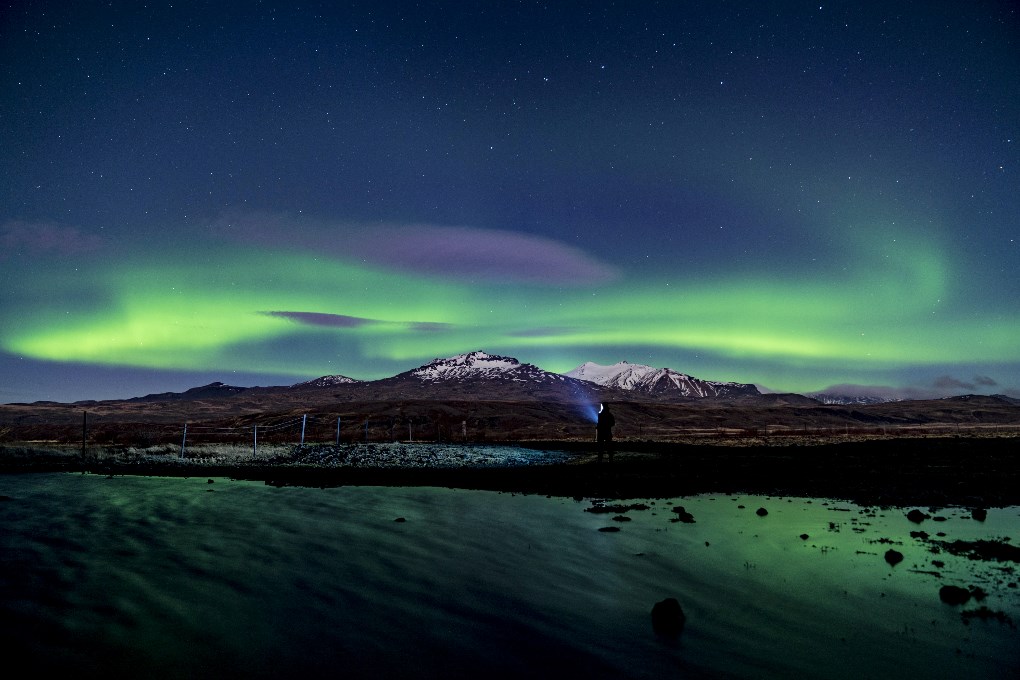 Weather in Iceland in March
Next, beyond just knowing if a road trip to Iceland in March is a good idea in general, you also need to know about the weather. The weather in Iceland in March is going to heavily impact whether or not you feel you should go ahead and plan that road trip, as driving in Iceland in winter isn't a good idea for all drivers. 
Road conditions are better in March than they are in December, January and February, but that doesn't mean the road conditions are ideal. The roads are still susceptible to snow, sleet, rain and strong winds. This weather can change unexpectedly, and really interrupt your travel plans, making flexibility a necessity. 
How cold is Iceland in March?
The cold weather (and how much you like or dislike it) is also something to consider. While the temperatures in Iceland in March are slowly increasing, they're not exactly what you might consider "warm." 
In March, the average low is about -2 degrees Celsius (28 degrees Fahrenheit) and the average high is around 3 degrees Celsius (37 degrees Fahrenheit). These temperatures are made possible by the Gulf Stream, which brings warmer water up to the island from lower latitudes.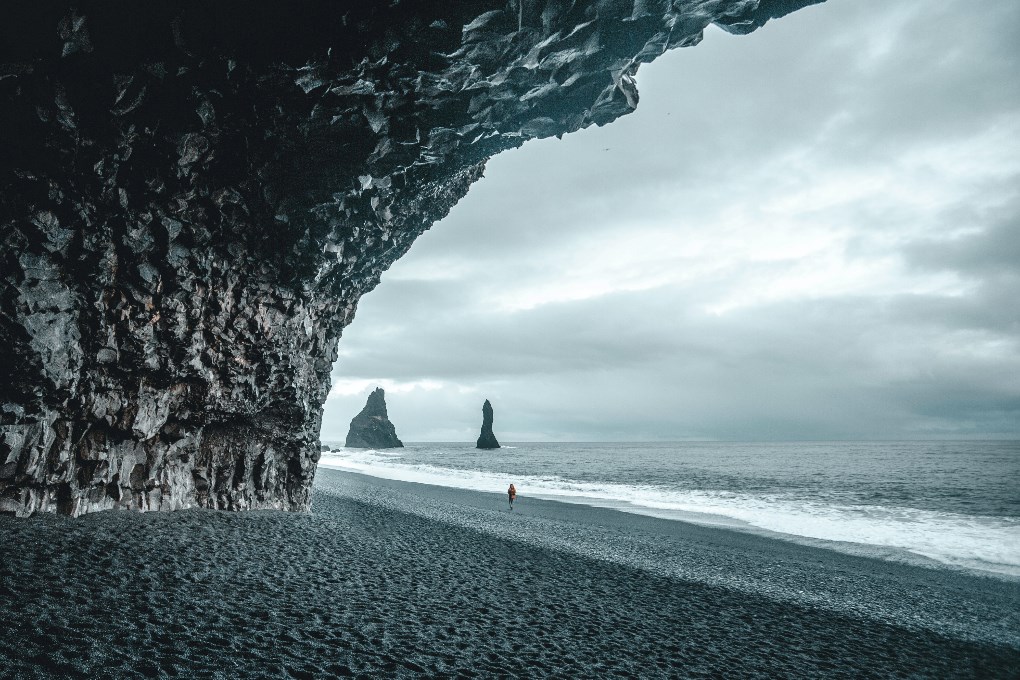 How many hours of daylight are there in Iceland in March?
Just like winter weather will impact road conditions while you're driving in Iceland in March, so will the number of daylight hours. When our clients go on a self-driving trip around Iceland, especially in the winter, we usually recommend they stick to driving during the daytime only. As such, if you're visiting Iceland in the winter versus the summer, you'll have less driving time per day. 
At the start of March in Iceland, we get about 10 hours and 10 minutes of daylight, from about 8:35 a.m. to 6:45 p.m. At the end of March, the number of daylight hours has increased by a little over three hours, for a total of 13 hours and 26 minutes.
Will there be snow in Iceland in March?
While March in Iceland is still winter, there's actually more rain than snow in Iceland in March. March is one of our wettest months. However, that doesn't mean that snow is out of the question. You'll still come across some flurries, and you'll want to pack your warm, waterproof layers and shoes, so you're prepared for any weather. 
The good news? All that rain means less snow mucking up your travel, and making the roadways dangerous. However, do note that snow becomes much more likely the further you travel into the mountains or the further north you travel, so take geography and your itinerary into account when guessing whether or not snow will be an issue during your self-driving trip.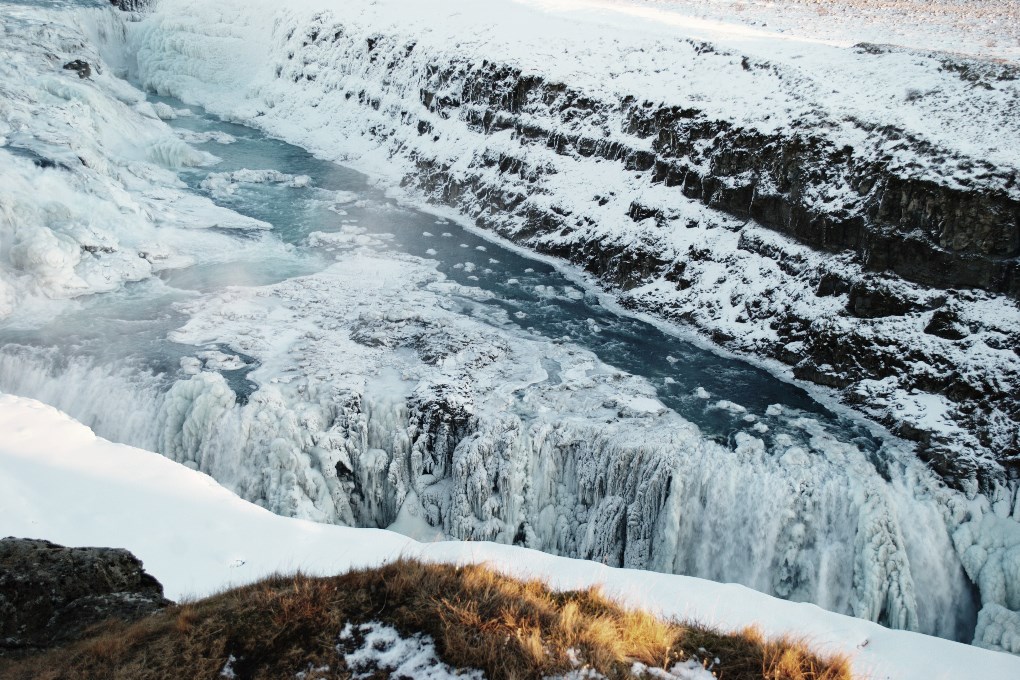 Driving in Iceland in March
If you think the weather won't be a worry during your road trip to Iceland in March, there are just a few other things to know about driving in Iceland in winter.
Should I drive in Iceland in March?
Yes, of course, we recommend a self-driving trip to Iceland at any time of year. Self-driving gives you extra flexibility and independence that you just won't get when joining a tour group or taking public transportation. Additionally, public transportation in Iceland is sparse at best and non-existent in some places, so getting to certain hidden gems does require a private car. 
Do note the March weather, rain and lessened daylight can make the driving a little uncomfortable for some. That said, if you're wanting to go on a winter Iceland road trip and are a little more on the uncomfortable side, March is definitely the month to do it versus November through February. You get all of the winter scenery — ice caves, northern lights, etcetera — but with less of the truly bad weather that can make driving hazardous. 
Is it safe to drive in Iceland in March?
While there is occasional snow, rain and lesser daylight hours in Iceland during the month of March, it is entirely safe to drive here in the winter — if you're a good driver, drive carefully and follow the rules of the road. It's important to pay attention to weather warnings, to follow all speed limits and road signs, and to pick the right vehicle for your trip, depending on where you plan to travel within the country. In some cases, you'll need a 4x4 car rental in Iceland. 
Here's how to prepare for the road conditions in Iceland in March, as well as what you need to know when renting your car for your March Iceland road trip, for the utmost in safety.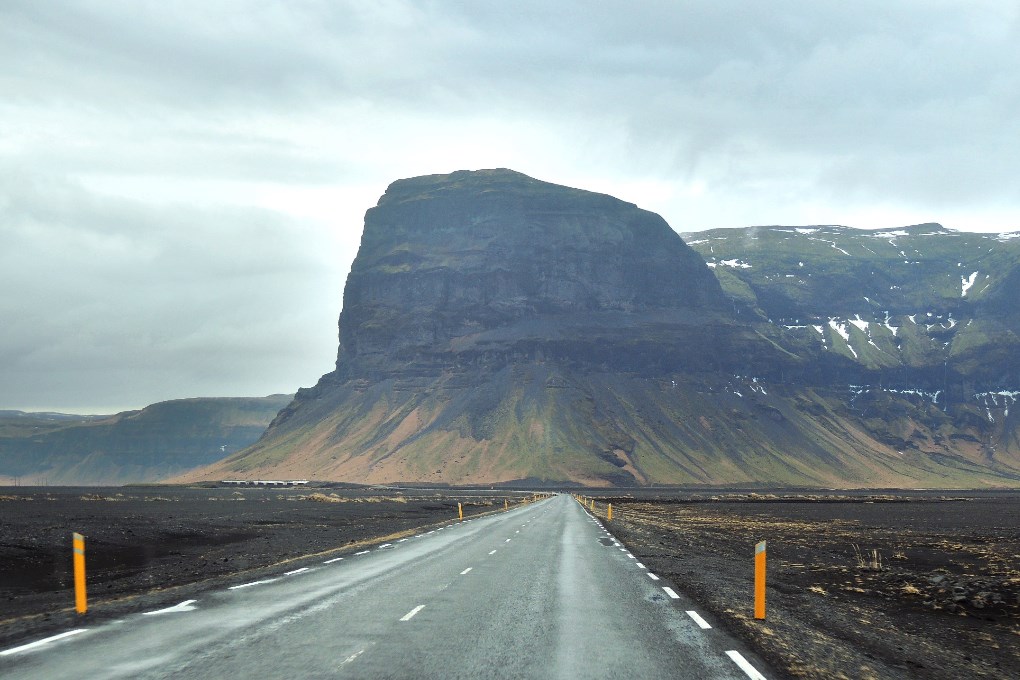 How to prepare for the road conditions in Iceland in March
Firstly, pick the right time of March for your visit. As you could probably guess, the beginning of March is closer to the dead of winter, so it usually offers more winter-like weather. You'll get more snow and ice earlier in the month, but then, later in the month, the weather calms a bit. 
If you personally don't feel comfortable travelling in even milder winter conditions, choose to visit Iceland later in the month of March. By doing so, you'll get more daylight hours during your trip, and less black ice, sleet and snow. 
Next, pay attention to the road conditions. While the road conditions may vary in March, for the most part, they're pretty good, especially when you're driving in populated areas. However, there can be spots where the roadways are not clear, or where they're hiding some black ice – especially when you're driving around mountain roads and heaths. Be cautious and drive carefully.
In addition to being aware of the road conditions, you also need to be very aware of everything that's going on around you. You can check the weather conditions and what to expect by visiting sites such as road.is, safetravel.is or vedur.is. During inclement weather, you need to look for road markings around you that might be hidden by the snow. Even when snow is not an issue, you may need to look for wet sand or mud created by March's extra rain. Not taking these precautions can result in damage to your rental car, towing and other expenses that might not be covered by your rental car's insurance package. 
Lastly, be prepared for road closures. These are particularly common in northern Iceland and the Westfjords.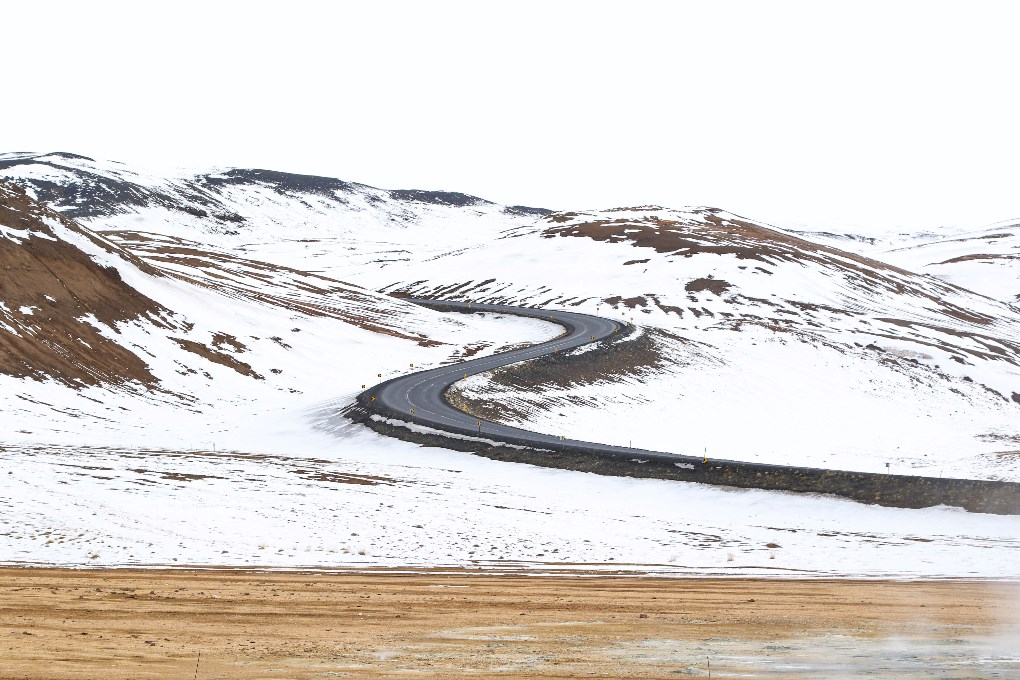 Do you need a 4x4 in Iceland in March?
One thing that can make all of these road conditions easier to handle is a 4x4 rental car. A 4x4 rental car will give you greater traction and clearance when driving in snowy or otherwise inclement conditions. 
That doesn't mean that you have to have a 4x4 rental car if you visit Iceland in March. If you're just sticking around the Reykjavik area or travelling around the Golden Circle, then you'll be fine with a smaller, 2WD vehicle. However, if you plan on driving further into the more rural areas, or further north, such as along the Ring Road or to the Snaefellsnes Peninsula, a 4x4 rental car is highly advised. 
What kind of car rental insurance should I get in Iceland in March?
Lava Car Rental offers several different insurance options. However, because the winter weather in Iceland can result in damages that otherwise would not occur, we recommend that you choose a complete insurance policy that will cover you as much as possible during your trip. 
Do rental cars come with winter tyres in March?
Yes! You'll find that all Icelandic vehicles are outfitted with winter tyres from November and into April, according to Icelandic law. However, Lava Car Rental takes things one step further by outfitting all of our vehicles with studded winter tyres, for greater traction and stability.
What to Do in Iceland in March
Decided that you can take on the roads of Iceland in March? With the right rental car and the proper safety precautions, you'll be ready to hit the road on a memorable Iceland self-driving trip. So, what kind of fun things can you do in Iceland in March? Here are a few of our favourites.
March is the last month of the year you can visit the natural ice caves at Vatnajokull Glacier. The ice caves are typically open starting in mid-October or November, and then only last until March, so if you really want to see them, you'll want to make sure you travel in March or before.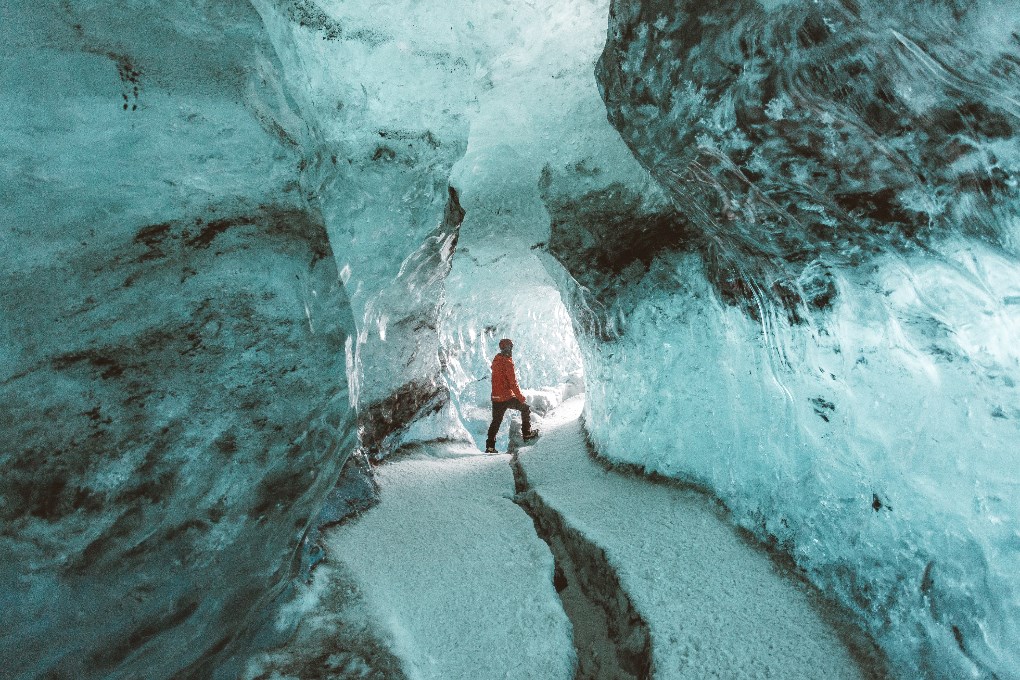 As mentioned, you can still see the northern lights in Iceland in March, but that's the last month of the year you can do so, until fall begins. If you want your best shot at seeing the northern lights during a northern lights hunting excursion, try to visit Iceland earlier in March, rather than toward the end of the month. You want the most nighttime hours possible, for your best chances.
While Iceland might not be as well-known a skiing destination as some other European countries, it's still a popular activity here during the winter months. March is especially popular for skiing. If you want to try Icelandic skiing for yourself, you can find the best slopes and the best powder in northern Iceland. A top favourite spot for skiing is Akureyri.
March is prime time for whale watching in Iceland, as whales that depart Iceland during the winter begin to make their way back for the summer. During this migratory period, you'll have a better chance of seeing the whales than you would otherwise.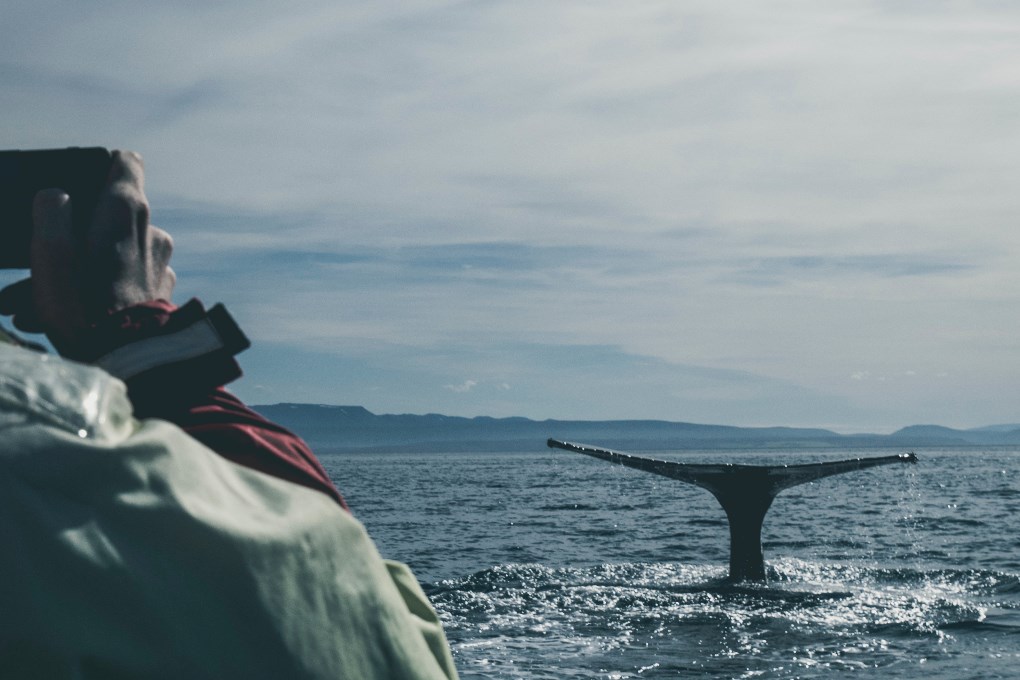 You'll find lots of events going on in Iceland in March. 
March 1 is National Beer Day, which celebrates the legalisation of beer in Iceland in 1989; you'll find many Icelanders out enjoying a brew or two, and some bars offer discounts. 
There are three particular holidays that focus on food in Iceland that fall either in February or in March, depending on the year, right before Lent begins. Bolludagur is "Cream Bun Day" and is part of a pre-Lent celebration known as Fastelavn. While, traditionally, parents give the cream buns to their children, anyone can enjoy these sweet treats filled with cream and jam, and topped with chocolate. Sprengidagur follows and is like the Icelandic version of Mardi Gras, with a focus on feasting. Then, Oskudagu follows on the last day and is like an Icelandic version of Halloween, with children going door to door asking for candy. 
Where to Go in Iceland in March
But beyond what to do in Iceland in March, where should you actually go during your road trip? Top spots include…
This route is the most popular driving route in Iceland, as it's close to Reykjavik and accessible all year long. You can drive the Golden Circle with a 2WD rental car. The entire route can be done in a day, but you should also consider stopping longer to enjoy the nearby areas and detours.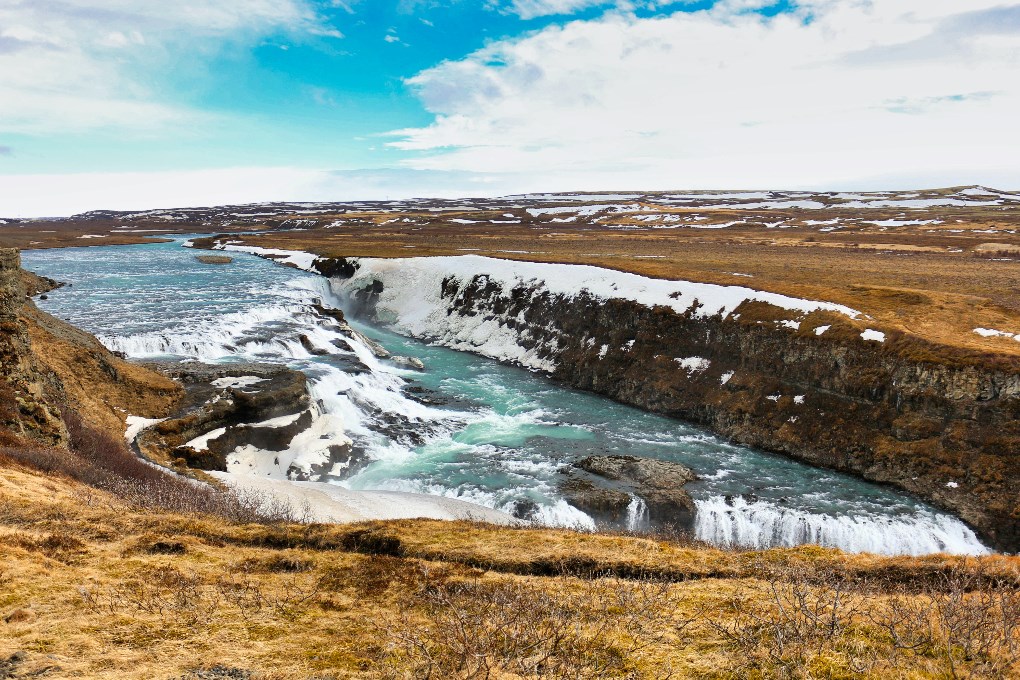 Many visitors to the Reykjavik area plan side trips to Iceland's South Coast. These trips really only take a few days and allow you to visit Vik and the Jokulsarlon Glacier Lagoon. 
The Snaefellsnes Peninsula is also a good road trip destination, especially if you want to take in some of Iceland's best natural scenery.
For a bit of a longer road trip, head to North Iceland via the Ring Road. However, do note that this road trip does take at least 10 days to complete in the winter.  
Can I drive the Ring Road in March?
On that note, yes, you can drive the Ring Road in March, in most instances. Since the Ring Road goes around the entire country, it does stretch into some of Iceland's more northerly and remote areas, which means the weather can block it off during the winter months. However, by March, this is usually not an issue, especially since the roads are well-maintained. Issues typically only linger in North Iceland and in the Eastfjords, as those areas are more rural, where snow on the road is more likely.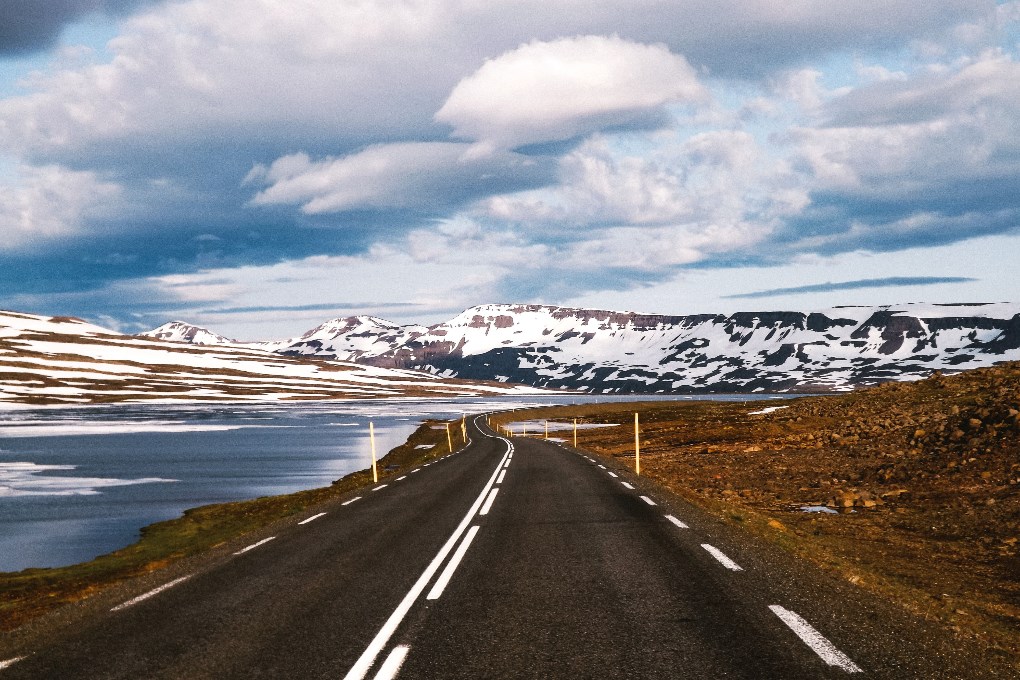 Tips For Driving in Iceland in March
To summarise, if you plan on self-driving to Iceland in March, make sure to…
Rent the right car to travel around Iceland in the winter, which will usually be a 4x4 SUV

Purchase the

best rental car insurance

to protect yourself (and your wallet) in the event of weather-related damage to your rental car

Drive slowly and drive even slower if there are poor weather or road conditions

If you're visiting at the beginning of March, keep your itinerary days shorter and simpler, so you won't be derailed by weather disruptions

Follow

all Icelandic driving rules

 
Should I Visit Iceland in March?
All in all, yes! Visiting Iceland in March assures you fewer crowds, lower travel prices, beautiful landscapes and chances at still catching some of Iceland's winter highlights, like the northern lights and ice caving. 
Need More Help Planning Your Iceland Trip?
No matter when you're planning to visit Iceland, Lava Car Rental can help! Check out our blog filled with Iceland guides and, when you're ready to book your trip, be sure to peruse our large selection of car rentals. From 4x4 SUVs for the whole family to budget-friendly 2WDs to adventure-ready campervans, there's something for every traveller.