At Lava Car Rental, we want to make sure that you have a memorable, pleasant and convenient trip in Iceland. Therefore, we put at your disposal a variety of useful extra items and features at affordable prices so you can customise your booking the way you like. For example, you can add a GPS navigation system, Extra Driver, Wi-Fi 4G or child seats to your Iceland car rental, just to name a few.
If you are renting a campervan with Lava Car Rental, all of our vehicles come equipped with the necessities and travel essentials that you need for your camping trip. This includes automatic heating, a gas stove, a small refrigerator, kitchenware, a sleeping kit, and much more. Besides, all of our rental cars include unlimited mileage, CDW Insurance & Theft Protection for a carefree trip.
Down below, you will find more details and the rates of the extra items that you can book alongside your Iceland rental car. During the booking process, once you have chosen your desired vehicle, you will also see the prices displayed for each of the extra features. To add them to your reservation, you will just need to select the options that suit you best and they will be automatically included.
We recommend adding the extras at the moment of the reservation to have everything ready when you arrive. However, if you decide to hire any extras later, you can also do it upon arrival when you pick up your car.
---
Sleeping Kit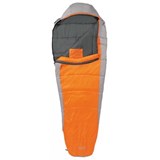 Sleeping Kit
The sleeping kit is one of the most popular extras for travellers who are renting a campervan in Iceland. It includes pillows, pillow covers, sleeping bags Silverton Comfort 150 & blankets. The sleeping bags are warm and comfortable and they withstand cold temperatures, which is especially important when camping in Iceland since the weather can be unpredictable at any time of the year and can change very quickly.

The sleeping kit is included in the Campervan Kit for all our campervan rentals.
Kitchen Kit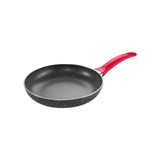 Kitchen Kit
The kitchen kit provides everything you need to make your own meals during your camping trip to Iceland. It includes pots and pans, plates, utensils, silverware, knives, scissors and glassware. With your kitchen kit, you also get a water tank, a dish drying rack with a brush, a sponge and kitchen towels, so you can wash your items after each use.

The kitchen kit is included in the Campervan Kit for all our campervan rentals.
Electric Cooler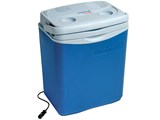 Electric Cooler
The electric cooler has a large capacity of 28L and is perfect for keeping your food and drinks cold while you travel around Iceland. It fits easily in your car and it is enough to connect it to the 12V plug to keep your meals fresh. Please bear in mind that the electric cooler is not a refrigerator so you will need to store food or drinks that are already cold in order to keep the right temperature.

The electric cooler is included in the Campervan Kit for all our campervan rentals.
Gas Stovetop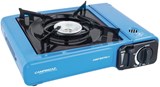 Gas Stovetop
The gas stovetop is a great solution for cooking your own meals during your camping trip to Iceland. It is lightweight, practical, easy to use and store, and compatible with gas cartridges sold in gas stations in Iceland. It is a perfect option for hikers and adventurers who are travelling in Iceland by campervan. If you rent this item with Lava Car Rental, you will be provided with a gas cartridge as well.

The gas stovetop is included in the Campervan Kit for all our campervan rentals.
Foldable Chairs & Table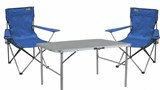 Foldable Chairs & Table
When you book a campervan with Lava Car Rental, you get one foldable chair per person and one table for 3 people, perfect to enjoy the Icelandic countryside with your relatives in Icelandic nature. They are easy to carry, compact and ideal for those travelling with limited storage space. The chairs are reliable, comfortable, easy to clean and fast to dry.

The foldable chairs and table are included in the Campervan Kit for all our campervan rentals.
4G Wi-Fi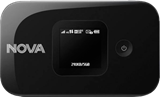 4G Wi-Fi
Our portable 4G Wi-Fi offers you the comfort of staying connected to the Internet and it spares you roaming fees during your trip to Iceland. Listen to your favourite music while driving, search for travel information and share your adventures with your relatives during your Iceland road trip!

You can connect up to 8 devices and it comes with unlimited data.
GPS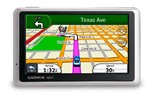 GPS
With our GPS, you get around easily with a touch of a button. Navigating throughout Iceland is generally easy but a GPS will make sure that you don't lose your precious time. Equally useful in the city and the countryside, it will help you arrive at your destinations in the shortest time possible. Our GPS is reliable, simple to use and up-to-date with the most recent Icelandic maps. It is available in most languages and the keyboard can be set to Icelandic letters so you can drive like a local.
Extra Driver

Extra Driver
The car rental contract is set up for one driver but you can add one or several complementary drivers with this option. Especially if you are planning to travel long distances in your rental car, it is recommended to add an extra driver to your reservation to take turns and share the load of driving. This will allow you to relax and take a break, but it will also increase the safety of your trip and will let you enjoy the scenery from both the driver's and the codriver's seats!
Child Seat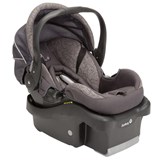 Child Seat
Let's keep our little ones safe on the road! Your safety is our priority, so if you are travelling with kids we have at your disposal a large selection of child seats that meet the requirements of Icelandic laws.

We offer certified and safety-approved child seats suitable for infants between 0-18 kg (front or rear-facing the road), babies between 9-36 kg and boosters for children from 15-36 kg.
Prepaid Fuel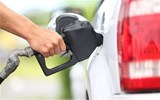 Prepaid Fuel
This option offers you the comfort of not worrying about refuelling the vehicle at the end of the rental. You can drop off the car at our office and our team will take care of refuelling it for you. This is the perfect choice for travellers catching an outbound flight and those who do not want to lose time to refuel before heading out to the airport.
Roof Box

Roof Box
If you are travelling with a large number of suitcases, a roof box will provide you with the extra space that you need. Adding a roof box to your rental car will make your journey more comfortable without sacrificing the space inside the car. The dimensions are 175x85x45 cm and can carry up to 50kg. This extra is only available for the Toyota Land Cruiser and the Dacia Jogger.