Iceland Hidden Gems & How to Visit Them by Car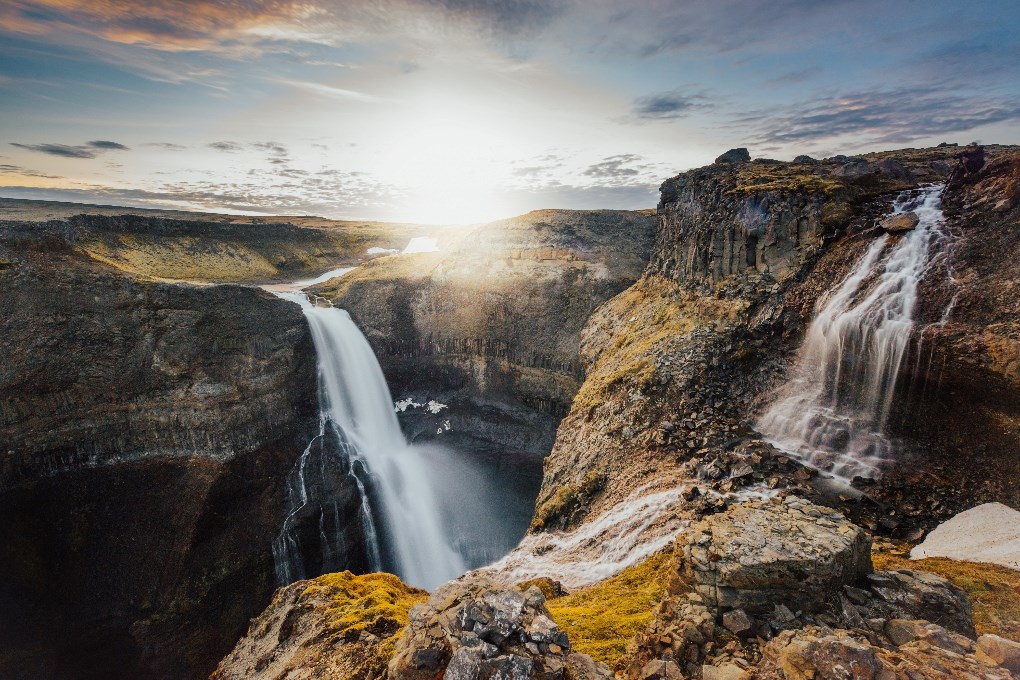 If you've started researching for your Iceland trip, then you've likely noticed that there are a few attractions and top sites to see that just keep coming up, no matter where you look for recommendations. Top-recommended and most-visited sites range from the quick, easy day trip that is The Golden Circle to the Blue Lagoon to Jokulsarlon. All of these are great to visit, of course (there are plenty of reasons why they've become so popular). However, their popularity can mean big crowds and that's why you should head to some of these Iceland hidden gems instead.
If you're wanting to see Iceland off the beaten path, away from the crowds, especially if you've already visited the top spots on a prior trip, you've come to the right place. We're giving you our locals-approved, top nine Iceland secret spots to add to your next Iceland itinerary. Mostly just accessible via rental car, you likely won't find tour groups at these sites.
Here's everything you need to know. 
Iceland off the Beaten Path
Many travellers to Iceland stick to the same main tourist sites. Even those that rent a car for their Iceland trip often just travel the same popular routes, such as The Ring Road. However, if you're willing to get off the beaten path just a little bit, you'll find more secluded — and just as amazing — attractions. Even during the high tourist season (the summer), you'll find that, sometimes, you'll have these spots all to yourself.  
From waterfalls to canyons and beyond, here's where to go and how to get there.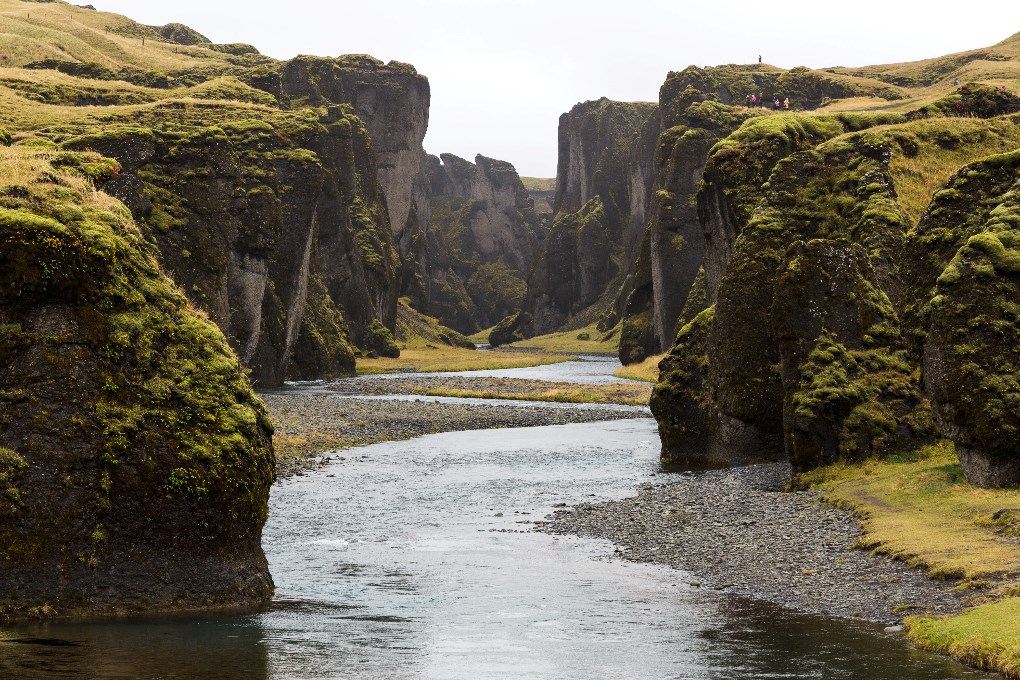 The best way to explore Iceland's hidden gems?
But before we get into our list of top Iceland hidden gems, it's important that you're equipped with the right transportation to get you where you need to go. Public transportation in Iceland is sparse unless you stick to Reykjavik or join large tour groups to go to nearby sites such as the Blue Lagoon or South Coast. Furthermore, it's just not possible at all to visit many of the Iceland hidden gems on our list via public transport or tours. You'll want to rent a car in Iceland if you want to really get out in nature or travel around the entire country. 
Renting a car in Iceland is a good idea for many reasons beyond just the obvious ease of travelling where you want, when you want. It's also often less expensive than other modes of travel, as tours can be pricey and, if you rent a campervan, you can bundle the cost of your transportation and the cost of your accommodations into one fee. 
But, depending on where you plan on travelling in Iceland, not just any rental car will do. While some of the Iceland hidden gems that we're recommending below can be reached with a 2WD vehicle, that's not the case for all of them. Some are only accessible via rugged roads. In the winter, too, you'll want to opt for a 4x4 car, as the winter weather in Iceland can cause the driving conditions to become treacherous. 
So, depending on when you plan to visit Iceland, as well as where you plan on going, you may want to rent a 4x4 car only.
Have a good idea of what kind of car you might rent during your trip? Then let's get into the top Iceland hidden gems to add to your itinerary. 
9 Top Hidden Gems in Iceland and How to Reach Them by Car
1. Thakgil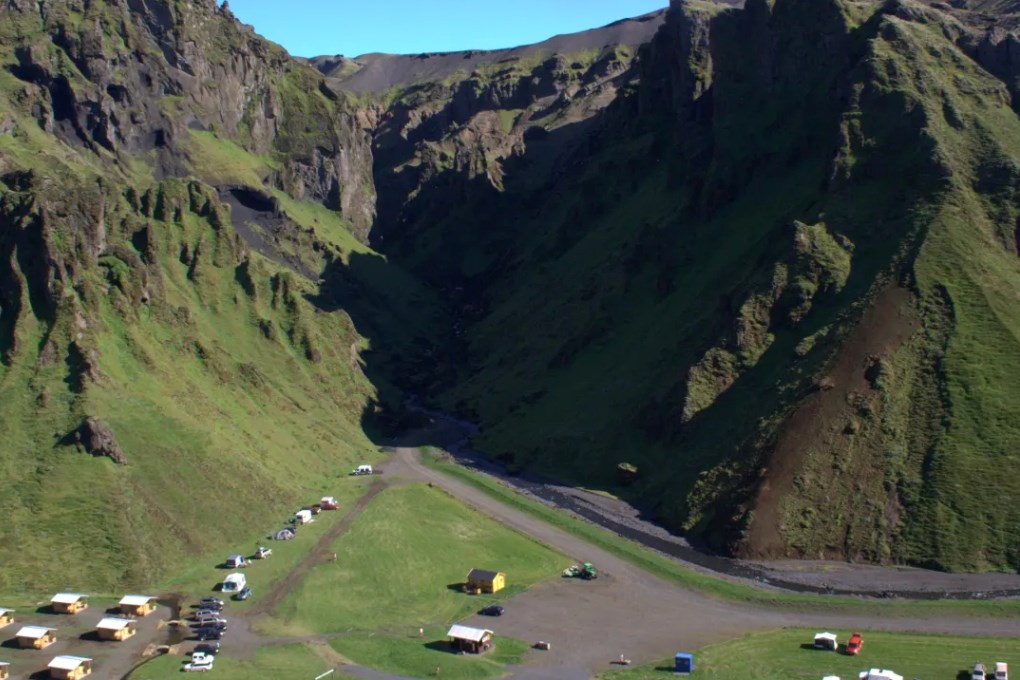 In South Iceland, near Vik
What makes Thakgil special?  
If you plan on visiting Vik or taking a South Iceland road trip, then you'll want to add this hidden gem to your itinerary. Thakgil isn't terribly remote, as it is nearby some of those top tourist attractions near Vik, such as Reynisfjara, one of Iceland's iconic black beaches, but it doesn't get as much attention. 
A canyon, Thakgil stretches dramatically upward above a small camping area, and the steep canyon sides are covered in lush moss, making for a vibrant green wall of rock during the summer months. Even if you don't camp here, consider stopping by to hike. You'll find that you have access to much less-crowded trails than you might find elsewhere. The trails feature a range of photo-worthy sights, with views of glaciers, waterfalls, rivers and more. 
The campsite is only open from June until September, so plan accordingly if you want to camp. To reach the campsite and hiking trails, search for Hotel Katla, which is just a few minutes drive from Vik, along the Ring Road. Look out for a gravel road labelled Kerlingardalsvegur. This road requires about a 45-minute drive, but then will take you to Thakgil.
Do note that the gravel road here is very rough and features a lot of divots and potholes. As such, you'll want to rent a 4x4 vehicle with a good amount of clearance to get to Thakgil, so you don't end up stuck in a remote area. Even if you don't get stuck, the rough roadways can damage the undercarriage of smaller vehicles, and you'll have to pay for that damage to your rental car out of pocket, as undercarriage damage isn't covered by rental car insurance. 
2. Hornstrandir Nature Reserve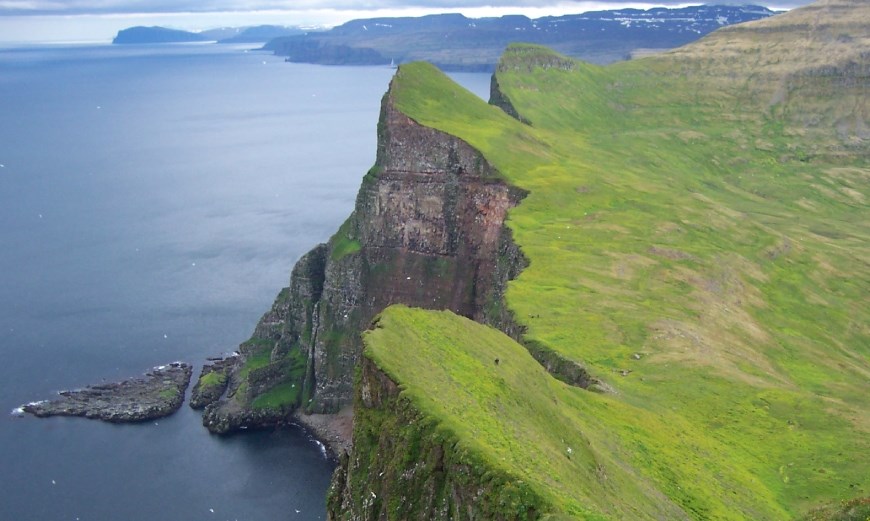 Where is Hornstrandir Nature Reserve?
In the Westfjords 
What makes Hornstrandir Nature Reserve special? 
The Westfjords in general is a pretty remote and less-visited area of Iceland, only accessible during the summer months. For this reason, if you're interested in visiting Hornstrandir Nature Reserve, you might want to consider a greater Westfjords road trip. 
Regardless, even if you just visit the nature reserve, you'll find lots to love here. The humongous reserve is filled with hiking trails that traverse the tundra and fields, providing stellar views, no matter if you take one of the easier trails or try something on the harder side. You can camp within the reserve, but you'll have to bring all your own gear, as there are no campgrounds, roads, buildings, etc., within the reserve. 
How do I get to Hornstrandir Nature Reserve?
To get to Hornstrandir Nature Reserve, drive (or fly) to Isafjordur in the Westfjords. After you fly in from your home country to Keflavik airport, you can either take another flight to Isafjordur, or you can rent a car at the airport and then begin your drive from there. If you want to go anywhere else in Iceland, the car is your most convenient option. If, though, you are only visiting for the reserve, for a camping trip, the flight will work just fine. 
If you rent a car, you'll want to go with a 4x4, as the roads around the Westfjords are very rough and mostly unpaved. The 4x4 with high clearance will make for a more comfortable, safer ride, and ensure you don't end up in an accident or that you inadvertently damage the car. 
Once you're in Isafjordur, you need to take a ferry from Isafjordur to Hornstrandir. The ferry service runs in the summer only, from June through August. 
3. Seljavallalaug
South Iceland
What makes Seljavallalaug special?
Situated in South Iceland, Seljavallalaug is a convenient Iceland hidden gem to visit, as it's located near two major waterfalls, Seljalandsfoss and Skogafoss. The outdoor, geothermal swimming pool is less popular than some of the other geothermal pools throughout Iceland, for one important reason: it's only accessible via a hike. After you've completed your short hike, you'll enjoy swimming in this pool that was built in the 1920s (making it one of the oldest pools in Iceland), as you take in the surrounding scenery.
How do I get to Seljavallalaug?
To reach Seljavallalaug, you just need to drive from Reykjavik along the Ring Road, eastward, for about an hour and a half. When you see Route 242, turn and head to the car park. You will need to drive on a gravel road for part of the way, which is why we recommend renting a 4x4 vehicle if you plan on visiting this Iceland secret spot. If you don't have a 4x4 car, though, you can park your 2WD vehicle at the start of the unpaved road and then walk the rest of the way, before starting the official hike to the pool. 
4. Fridheimar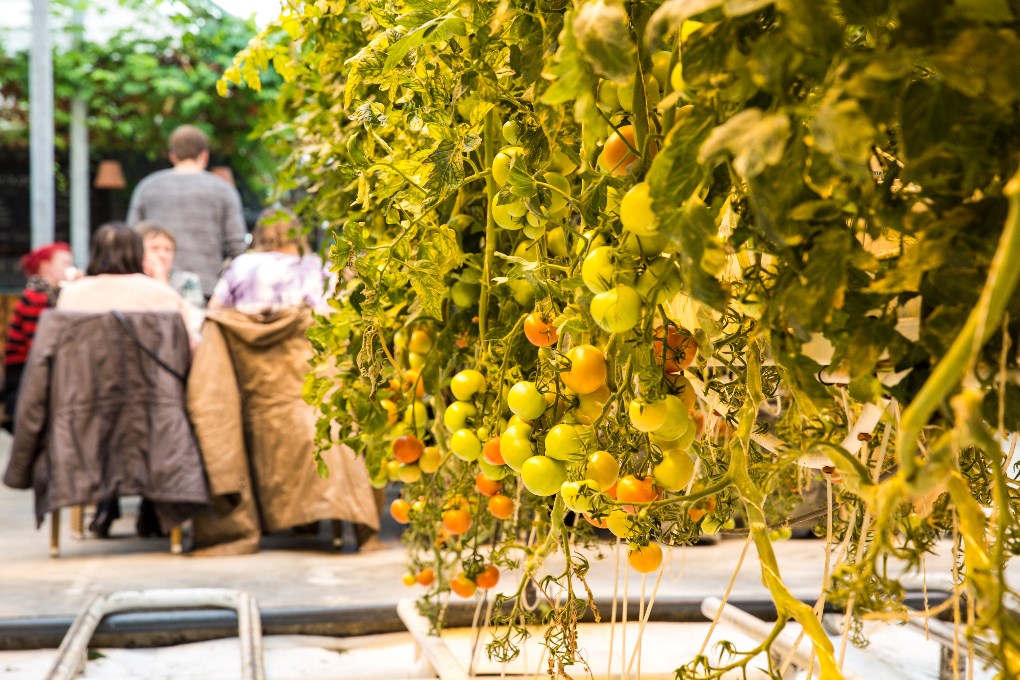 Along the Golden Circle  
What makes Fridheimar special?
While there is a handful of main, top sites to see along the Golden Circle, you can find even more cool spots along this incredibly convenient driving route, if you're willing to take a short detour. Fridheimar is one of those cool, hidden spots. A tomato farm that welcomes visitors (yes, we can grow tomatoes in Iceland!), Fridheimar boasts its own restaurant situated within one of its greenhouses. Tomatoes are, of course, on the menu. 
Do note that reservations for this restaurant are required. 
How do I get to Fridheimar? 
As you travel along the Golden Circle, Fridheimar is located about a 30-minute drive from Gullfoss Waterfall. The road is paved, so you can drive any vehicle to this restaurant, at any time of year. 
5. Gljufrabui
South Iceland 
What makes Gljufrabui special?
If you plan on visiting Seljavallalaug, described above, tack on this other Iceland hidden gem to your trip, as it's also near Seljalandsfoss Waterfall (and is, in fact, less than a kilometre away!). Gljufrabui is likewise a waterfall, but it's hidden, so it doesn't get as many visitors. 
This tall waterfall runs through a cliff that faces the Atlantic Ocean and is nestled behind the rock face. To reach this hiding spot, you have to wade through a stream and hike through a small valley, where you'll find the waterfall and its surrounding moss-covered walls. 
How do I get to Gljufrabui? 
To get to Gljufrabui, drive along the Ring Road to Road 249 (it's about an hour and a half from Reykjavik). Turn there and then drive until you reach the Thorsmork road, which will take you to Gljufrabui. If you're also visiting Seljalandsfoss, you can leave your car there, and then hike to Gljufrabui. This waterfall is easily accessible with both 2WD and 4x4 cars. 
6. Fjadrargljufur
South Iceland 
What makes Fjadrargljufur special?
Fjadrargljufur may not be as much of an Iceland secret spot as some of the other hidden gems on our list, but it's still a unique addition to your South Iceland itinerary that won't be as crowded as others. (Does this site look familiar? We have Justin Bieber to thank for the growing popularity, as he shot a music video here, causing an immediate influx of visitors in 2019. Justin Bieber's not the only one to shoot a music video here, though. Twenty-One Pilots did as well, one year earlier, in 2018.) 
How do I get to Fjadrargljufur? 
To get to Fjadrargljufur, take the Ring Road toward Skaftafell, until you reach Road No. 206. Turn there and drive about three kilometres to the parking lot. The road between the Ring Road and the parking lot is unpaved and gravel. However, the road is in good enough condition that you should be able to drive it in any car in the summer. In the fall, winter and spring, though, snow and ice can make the road impassable for 2WD vehicles.
7. Glymur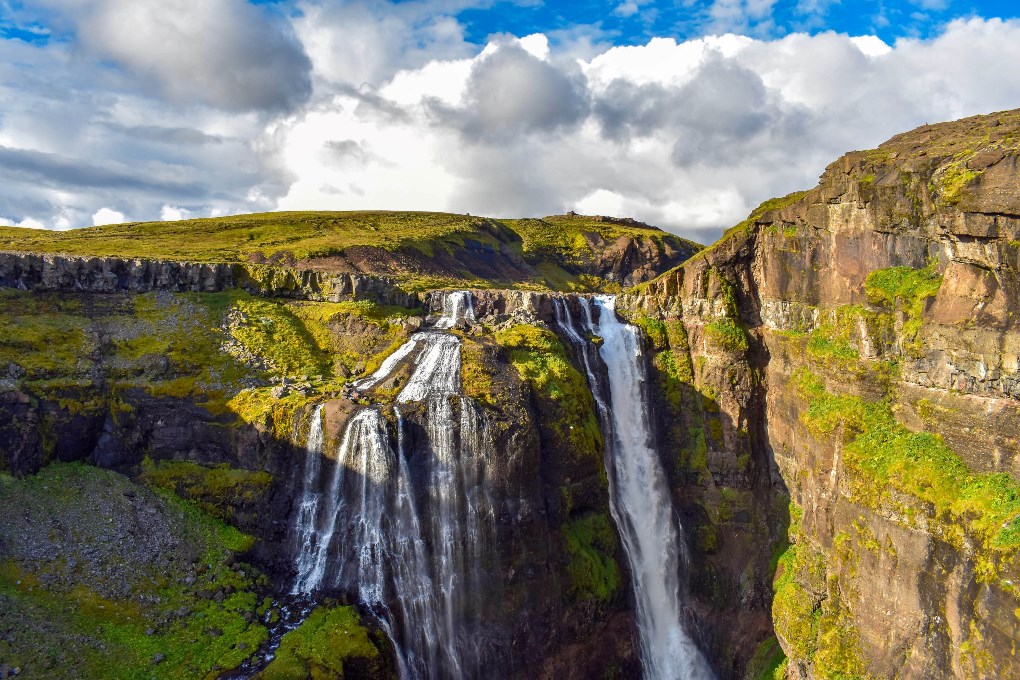 West Iceland, in Hvalfjordur
What makes Glymur special?
Glymur is Iceland's second-tallest waterfall. With a distinction like that, you would think that Glymur would be pretty popular, but it's not as popular as many other waterfalls in the country, for a few reasons. First, it's in West Iceland, which a good portion of travellers doesn't visit. Secondly, the waterfall is only accessible via a moderate hike. 
The waterfall is 198 metres, or 650 feet, tall. The glacier-fed waterfall sits within Hvalfjordur, an Icelandic fjord. 
To reach Glymur, drive along the Ring Road from Reykjavik, travelling north until you get to Route 47 and the Hvalfjordur Tunnel. From there, the scenic drive will take you all the way to the parking lot. The total drive time from Reykjavik is under an hour. However, the hike from the parking lot to the waterfall will take you over three hours, round-trip, if you're in moderate hiking shape. If not, the trek will take longer. 
8. Flatey Island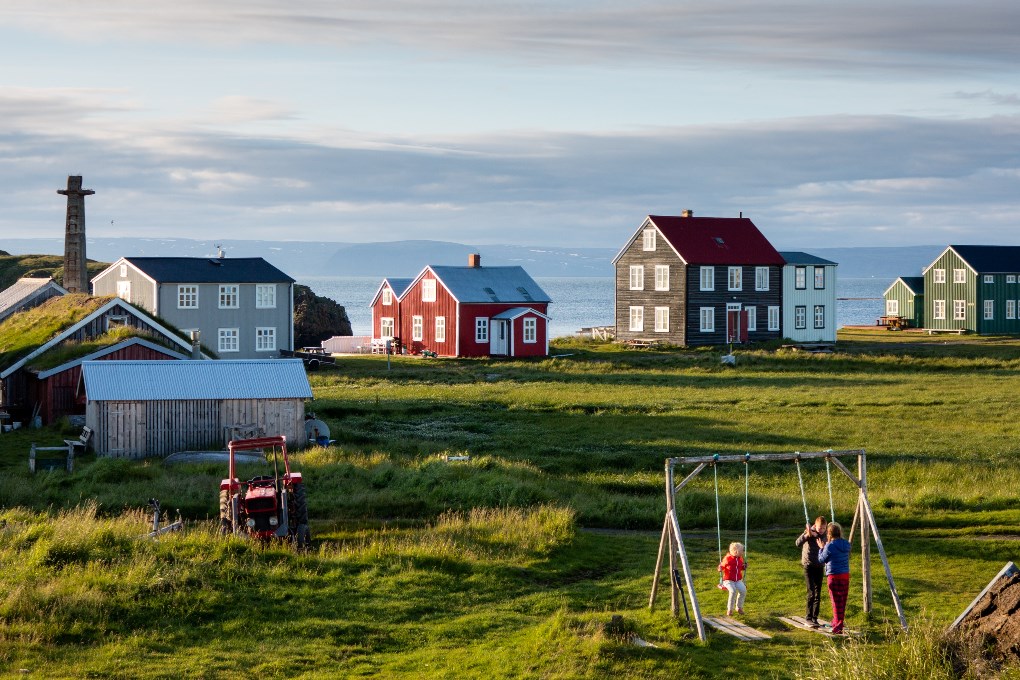 Northwest Iceland, in Breidafjordur Bay 
What makes Flatey Island special?
Flatey Island is named such because it's literally flat. The largest island in the area (there are a few dozen in total), it measures two kilometres by one kilometre. 
So why would you want to go visit a tiny island in the far northwestern reaches of Iceland? Despite its small size, the island is home to what's called "the old village," with a singular road and a collection of restored, historic homes. Walk around the island and sightsee, as you also take in the wildlife.
How do I get to Flatey Island? 
Flatey Island is only accessible via ferry and no cars are allowed. In order to reach the island, then, you'll have to take one of the ferries that depart from the Westfjords (like the one in Brjanslaekur), or a ferry from Stykkisholmur, in the Snaefellsnes area. You can park your car at the ferry dock and then reclaim it once you're back from your island excursion. 
9. Studlagil
East Iceland
What makes Studlagil special?
Last up on our list, Studlagil, in East Iceland, is a recently discovered natural wonder that was previously covered by a large glacial river. As a hydro-dam reduced the river's depths, the work slowly revealed Studlagil, a canyon featuring basalt columns. Today, the river and exposed basalt make for picturesque scenery and, thanks to the glacial flow, the river changes colours with the season — so this Iceland hidden gem is worth a repeat visit if you're coming to Iceland during a different season than your last visit. 
Beyond just taking in the scenery, you can also hike around the canyon. Do note that you will have to hike a bit to get to the canyon itself, about 4 kilometres, or two and a half miles. 
How do I get to Studlagil?
To get to Studlagil, go firstly to Egilsstadir and then continue driving north on the Ring Road. After you pass Guesthouse Skjoldolfsstadir, you'll find Road 923. Turn there. Then, drive along Road 923 until you come to the turn for Jokuldalsvegur. When you get to Studlafoss, you may have to stop if you only have a 2WD vehicle. If you have a 4x4, you can go a little bit further, but you will have to stop eventually and walk the rest of the way to the canyon. 
Discover Iceland Off the Beaten Path
There are so many Iceland secret spots and hidden gems. Whether this is your first time visiting the country or you've visited plenty of times in the past, pick a few of the above, lesser-known scenic spots and add them to your itinerary. Not only will you enjoy getting away from the crowds, but you'll also love the freedom and flexibility that renting a car in Iceland gives you. For more details on Iceland car rentals, check out Lava Car's current lineup of spacious 4x4 vehicles, campervans and economy cars.