Guide to Renting a Camper in Iceland
Headed to Iceland? There's no better way to see as much of this beautiful island as possible, for such an attractive price, than renting a camper. From the Golden Circle to the Westfjords and beyond, renting a camper in Iceland offers a range of benefits for a range of travellers. 
Not sure how to pick an Iceland camper rental or where to go once you have one? Not sure on the rules of the road or the best ways to plan an Iceland camper rental trip? We have you covered with our full, extensive guide to renting a camper in Iceland.
Why rent a camper in Iceland? 
There are many reasons why you might choose to rent a camper in Iceland. We see a few different types of travellers renting Iceland campers, but primarily, this option appeals to friends travelling together, couples exploring Iceland on a budget, or families who want a more convenient option to a hotel and Iceland car hire. Regardless of who you are, though, you'll easily see why renting a camper in Iceland is such a popular travel option. A few of the benefits?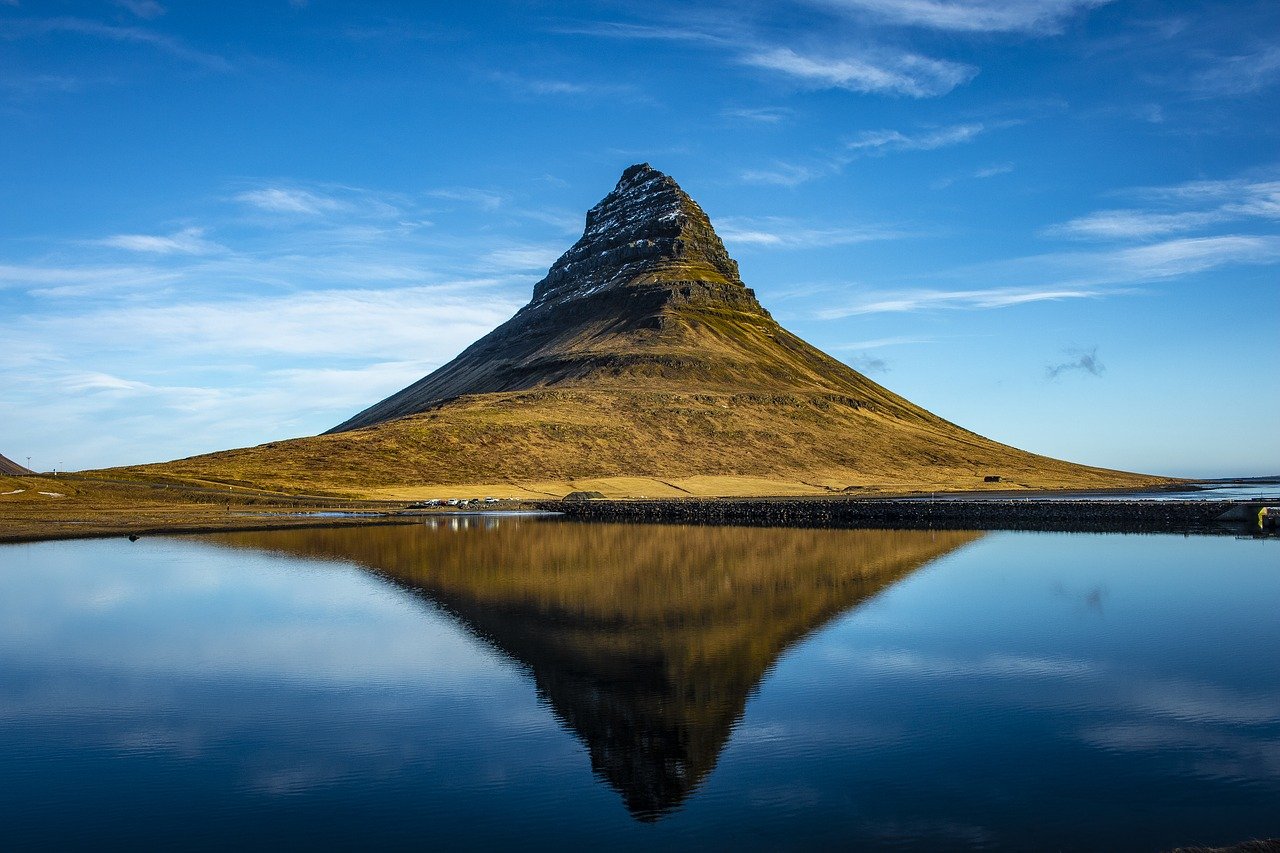 Enjoy the freedom to go where you want, when you want. 
When you're renting a camper in Iceland, the whole island opens up to you. You can travel anywhere you want, whenever, and you're not tied down to a tour group or a hotel address. You can drive to some of the most popular stops around the country, set up camp, and then enjoy yourself amid all the spectacular views and vistas, without having to hurry back to your hotel at the end of the evening. 
If you value freedom and flexibility when travelling, there's no other way to go than an Iceland camper. 
Save a little money. 
It's no secret. Iceland is a somewhat expensive destination to visit. However, there are a few ways that you can make visiting Iceland a little more budget-friendly. Renting a camper in Iceland is one way to do so.
Think about it. Renting a car and booking every single night in a hotel can be costly. When you combine your transportation costs with your accommodations costs by renting a camper van, you can save a tremendous amount — leaving you more room in your budget for fun.
But don't take our word for it. Just look at the prices. If you book a camper van with us for an entire week in June, with pickups and drop-offs at the Keflavik International Airport, rates start at 154,100 ISK, or 1,218 USD/1,036 EUR/879 GBP. To rent a car for the same time period, you'd be paying at least around 86,500 ISK, or 684 USD/582 EUR/493 GBP, plus the cost of a hotel, with rates for accommodations in Reykjavik that week hovering around 12,590 ISK per night, or 100 USD/84 EUR/72 GBP. 
All told, the camper van is your cheapest option, especially if you want to see more than just one region while you're in Iceland (and, believe us, you do!). 
Stay close to nature throughout your entire trip. 
Soaring mountains, black sand beaches, plummeting waterfalls — there are so many beautiful, natural wonders to see in Iceland. But can you really appreciate the full extent of Iceland's natural beauty if you're forced back to your hotel every night? 
Renting a camper van in Iceland allows you to fully immerse yourself in nature throughout your entire trip. From the moment you pick up your rental to the moment you're ready to head home again, you can surround yourself with the stunning views of the Icelandic landscape, from sunrise to sunset — and don't forget those magnificent northern lights that you'll be able to catch after dark, too.
The best time to travel with a camper in Iceland
We always recommend summer as the best time to travel by camper in Iceland. There are a few reasons for this, but primarily, it all comes down to the weather. Weather in Iceland can be very fickle and a lot of our visitors don't always prepare for the colder weather as they should. Visiting in the summer just about guarantees warmer temperatures (at least warm by Iceland standards!) and you'll have the chance to see Iceland's midnight sun, that magical brief moment in the summer when you're actually able to see the sun at midnight! 
Additionally, visiting in the summer means you can easily access all areas of Iceland, such as the more remote Highlands and Westfjords, without worries about difficult-to-traverse snowy and icy conditions. You'll also be able to spot summertime wildlife, such as the arctic fox, puffins, reindeer, and whales. 
Summertime temperatures in Reykjavik hover between 7 and 25 degrees Celsius, or 44 and 77 degrees Fahrenheit.
If you choose to visit during the shoulder seasons of spring or fall, you will have a better chance of seeing the northern lights, which are typically visible from September through March. You'll also save a bit of cash, as demand for travel to Iceland is lower, so prices on things such as car hires and camper rentals are more affordable. The lessened demand also equals fewer crowds at some of Iceland's top sites.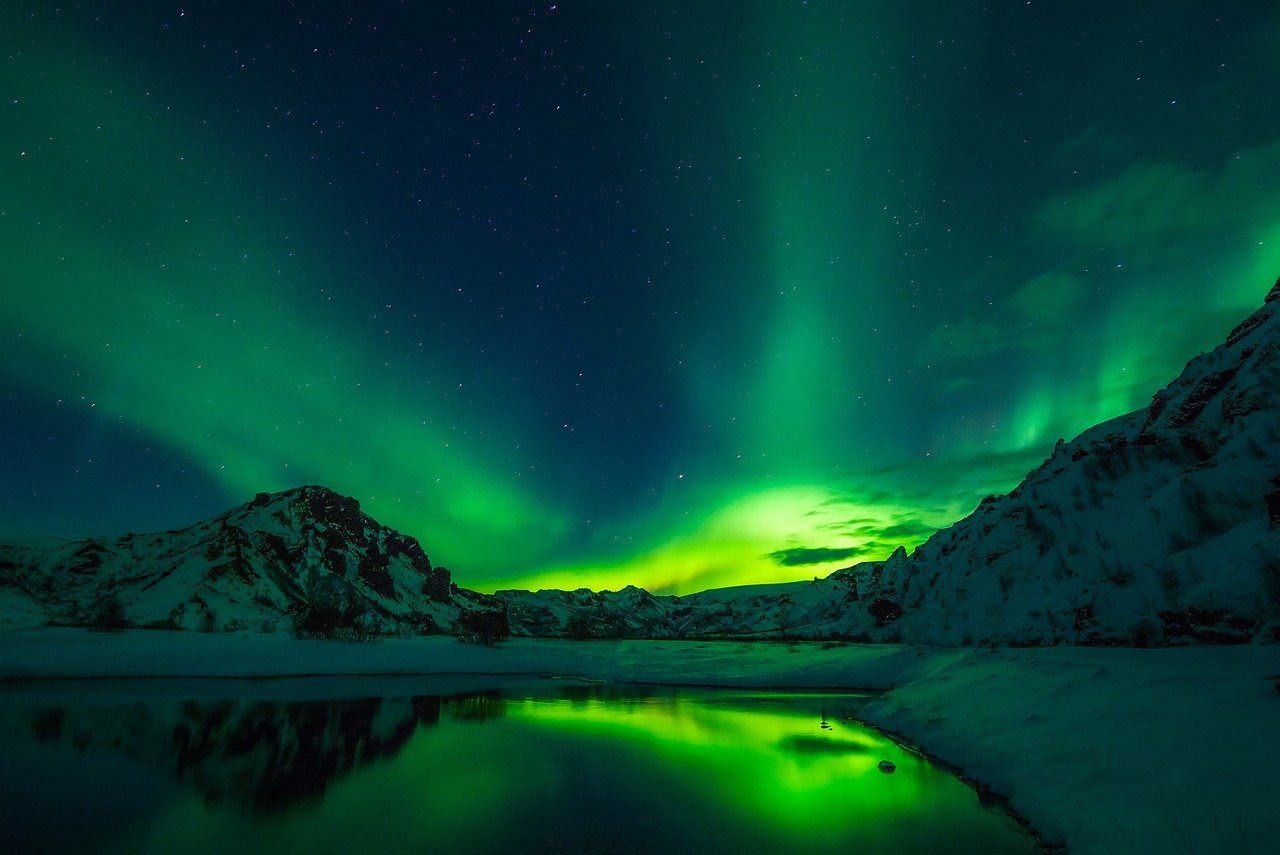 Travelling to Iceland during the winter months is probably the least advised, though some do still make the journey to Iceland in the winter, for a few reasons, the most obvious being the cheapest prices and low crowds. However, the gorgeous snow-covered mountains, vibrant northern lights, and frozen waterfalls don't hurt either. 
If you do decide to visit Iceland in the winter, just be prepared to deal with a lot of snow and a lot of ice; you'll want to dress accordingly. And while our camper vans are outfitted with Webasto heating systems, they can still get chilly, too. To best deal with icy and snowy road conditions, we further recommend only renting a 4x4 campervan during this time.  
Winter temperatures in Reykjavik stay between -10 and 10 degrees Celsius, or 14 and 50 degrees Fahrenheit. 
Where to take your camper in Iceland
Really, there's no wrong answer when asking where to take your camper in Iceland. However, we have a few recommended top spots to see, depending on where you're headed.
Southern and Western Iceland
Southern and western Iceland encompasses both Snaefellsnes Peninsula and Reykjanes Peninsula. The former is home to Snaefellsjokull National Park, where you can see the mammoth Snaefellsjokull glacier; Kirkjufell mountain, which you may recognize from the role it played as a setting in Game of Thrones; and Djupalonssandur Black Beach, one of the most famous black sand beaches in Iceland. 
Meanwhile, the Reykjanes Peninsula is one of the more populated areas of Iceland, but still filled with plenty of natural wonders, including lots of interesting volcanic activity within the UNESCO Global Geopark. 
Other natural attractions in southern and western Iceland include Jokulsarlon and Vatnajokull National Park, a World Heritage Site renowned for its dramatic landscape and plentiful hiking opportunities. There's a lot to see in this park, so you'll want to take your time if you visit; in fact, the national park is the second largest in all of Europe and it takes up about 14% of Iceland's landmass. 
Of course, one of the most prominent and well-known attractions in southern and western Iceland is the Blue Lagoon, a can't-miss stop on any Iceland itinerary. Stop by to take a dip in the thermal waters and maybe even book a luxury spa treatment. 
Many campervan travellers choose to take the Golden Circle when exploring southern and western Iceland, as this iconic drive takes you to some of Iceland's best spots (including Reykjavik and Thingvellir National Park), but it only takes a few hours to traverse, not counting stops.
The Ring Road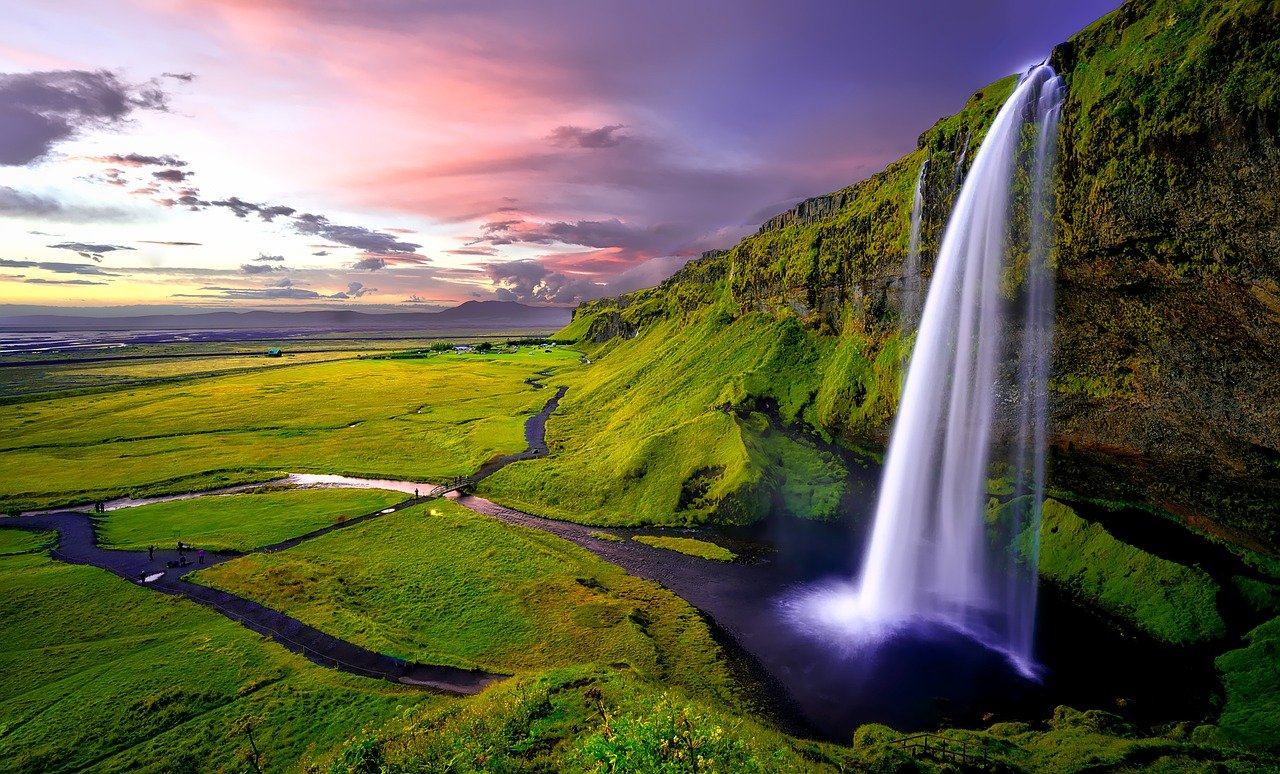 The Ring Road is another popular camper van driving route, but rather than only showing you a portion of the island, as the Golden Circle does, the Ring Road takes you on a journey throughout the bulk of Iceland, circumventing the entire interior. If you're renting a camper van for a longer Iceland stay, you absolutely won't regret taking the Ring Road around the island.
Along the way, you'll see the Reynisfjara black sand beach; Vatnajokull, the largest ice cap in Iceland; the glacial lake of Jokulsarlon; Dettifoss, the second-most-powerful waterfall in Europe and one of the most impressive waterfalls in all of Iceland; and Myvatn, a vibrant green lake known for its moss balls. The Ring Road also travels through the Eastfjords, known for its picturesque jagged coastline. 
The Westfjords 
If it's a lack of crowds you'd like during your trip to Iceland, and if you're travelling during the summer when the weather is nicest, you may want to take your camper van to the Westfjords. 
The least-visited region in Iceland, the Westfjords are wild and untamed. All along your drive, you'll enjoy unprecedented views without even leaving your camper, and when you do stop, you'll get to see a range of unforgettable sights, from the pink sands of Raudasandur to the flora and fauna of the Hornstrandir Nature Reserve, to the natural hot springs of Drangsnes.
The Highlands
Much like the Westfjords, the Icelandic Highlands are best visited in the summer and only with a 4WD camper van. While the roads there boast incredible landscapes, they can also be treacherous if you don't visit under the right weather circumstances. A 4WD camper van can ensure you're as safe as possible. 
While there, you'll want to pay a visit to Landmannalaugar, with its hot springs at the edge of a lava field, located within the Fjallabak Nature Reserve; the vast mountains of Kerlingarfjoll; Thorsmork, a mountain ridge named after Thor and just as impressive; and the deep lakes and craters of Askja. 
What type of camper to rent in Iceland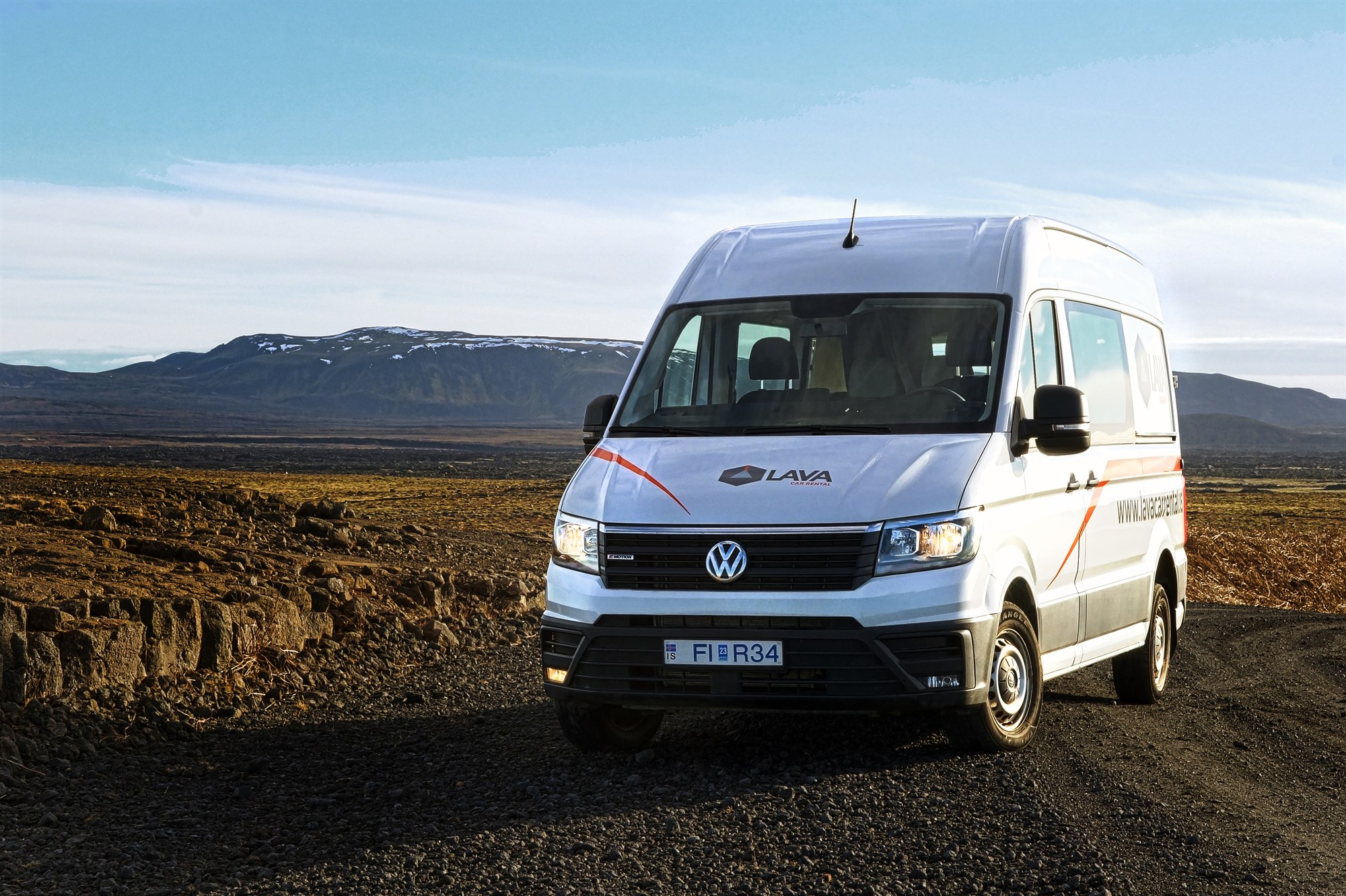 But ensuring that you have an amazing campervan experience in Iceland relies a lot on choosing the right camper van for your needs. 
If you're mostly going to be sticking to main roads — so if, for example, you're planning to travel either the Golden Circle or the Ring Road — and visiting during the summer, you could probably go with a 2WD camper. Lava Car Rental offers two variations of a 2WD camper van, both manual and automatic options, so you can pick the variant that's best for your comfort. 
If you're visiting Iceland during the winter or you plan to visit either the Highlands or the Westfjords, it's advised that you rent a 4WD camper van. This will ensure that you have all of the power and stability needed when traversing some of these trickier, more hazardous landscapes. 
Beyond this, though, you'll want to consider the number of people that need to travel and sleep in your camper van. Lava Car Rental offers camper vans that can comfortably fit between two and five travellers, with our 2WD vans fitting two travellers and our 4WD vans fitting either three or five travellers. 
Tips for travelling in a camper in Iceland
Once you pick the right camper for you, you're nearly ready to hit the road! A few tips to help you get started…
As you plan your Icelandic camping trip, make sure to know and follow all the rules. Lava Car Rental can only rent camper vans to travellers who've had their drivers license for at least a year, and can only rent standard camper vans to those ages 18 years old and up, and 4x4 camper vans to those ages 21 years old and up. Additionally, you also can't just park your campervan anywhere. Only wild camping in a tent is legal in Iceland; you'll need to park your campervan at a designated campsite. The good news? There's no need to book a campsite in advance; just show up and park. 

Plan ahead and make sure you have enough time. For example, it takes about seven days to fully experience the Ring Road, but if you want to really take your time and see some of the other regions, such as the Highlands, you'll want to be here for at least 10 days. 

Plan to make stops for showers and restroom facilities. Our camper vans do not include showers or toilets. However, many campers choose to shower at local campsites and swimming pools and stop into local businesses for restrooms. 

Keep in mind what to pack. While our camper vans include a lot of what you'll need in order to fully enjoy your Icelandic camping experience, you'll also want to bring along your own food and snacks, cold weather clothing, towels and toiletries for showering, and any hiking or travelling gear needed for the sites you plan to stop at during your journey. 

Speaking of food, you can often find restaurants nearby many of the camping spots you come across but always plan to have some items on hand for when that's not the case. You'll find everything needed to cook in your camper van and can stock up at the local grocery store on supplies before you head out on the road. Be sure to pick up some Icelandic favourites, such as Pylsur hot dogs and Pylsusinnep hot dog sauce, which make a very easy lunch, or skyr Icelandic yoghurt, for an easy breakfast. 

Don't forget to have fun! While there's so much to see, do and love in Iceland, don't make your camping experience more stressful than it needs to be by trying to pack a ton of stops into your itinerary. Go at an easy pace, so you can fully enjoy all the sights and sounds of the island. 
Why rent your camper with Lava Car Rental? 
Our locally- and family-owned car and camper rental company has been serving travellers to Iceland since 2016. With a fleet of more than 200 vehicles, including camper vans, 4x4 cars, and economy cars, we happily serve a range of travellers, from those looking for a budget-friendly ride to those seeking an all-encompassing camping solution.
When you specifically rent a camper van with Lava Car Rental, you'll get everything you need to start your trip out on the right foot. Depending on the camper van you choose, you can expect your camper to be outfitted with mattresses and pillows, kitchenware, sleeping bags, pots and pans, a gas stove and refrigerator, cutlery, dishwashing equipment, table and chairs, a water tank, electric cooler, bed lines and more. 
Additionally, all of our campers are outfitted with Webasto heating systems, so you and your fellow travellers, be it family or friends, remain cosy and warm as you hunker down for the night, no matter the cold Icelandic temperatures. 
And, as you've already seen when we compared the prices for renting a camper van in Iceland to the cost of renting a car and booking a hotel, renting a camper van is far more affordable than other travel options in Iceland — especially if you're travelling as a group or a family. 
Plus, we include all your insurance, there's no deposit needed (just pay upon arrival) and you get free cancellation up to 48 hours in advance of your pick-up time. 
Learn more about renting a camper with Lava Car Rental and start planning your trip to Iceland, today!