What to Do Near Keflavik Airport in Iceland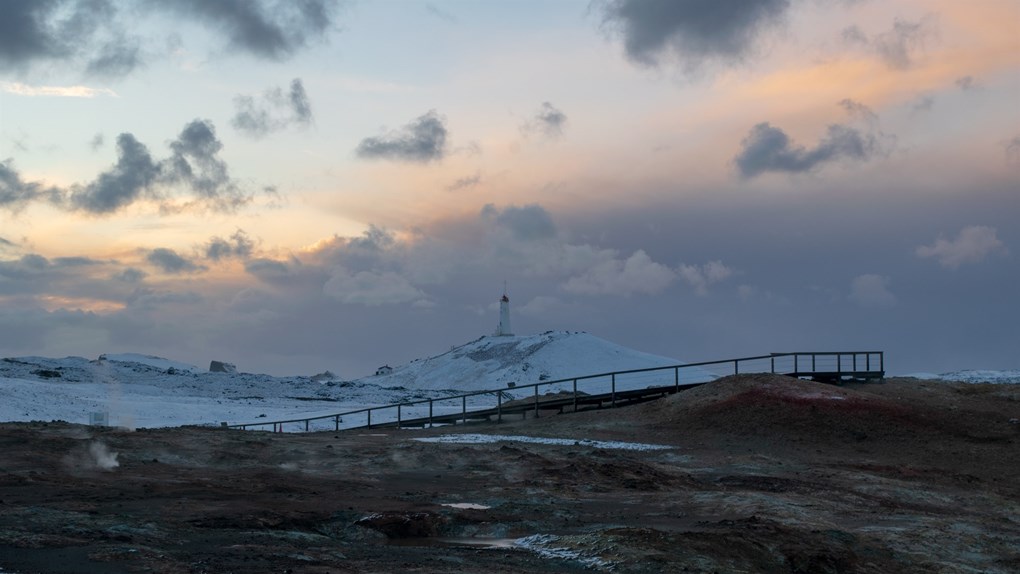 If you're only going to be in Iceland for a short time, or if you're just looking to arrive in Iceland and hit the ground running, you've likely wondered: What can I do after arriving in Iceland, as soon as I land at the airport? And, as it turns out, there's quite a lot for you to pick from. Iceland offers adventure just about as soon as you step off the plane. 
Lava Car Rental is located just steps away from Keflavik International Airport, so we know this area — and the whole island, really — like the backs of our hands. So, ready to start your Iceland adventure as soon as you touch down? Here's everything we recommend you see and do near Keflavik Airport.  
A Brief Introduction to Keflavik International Airport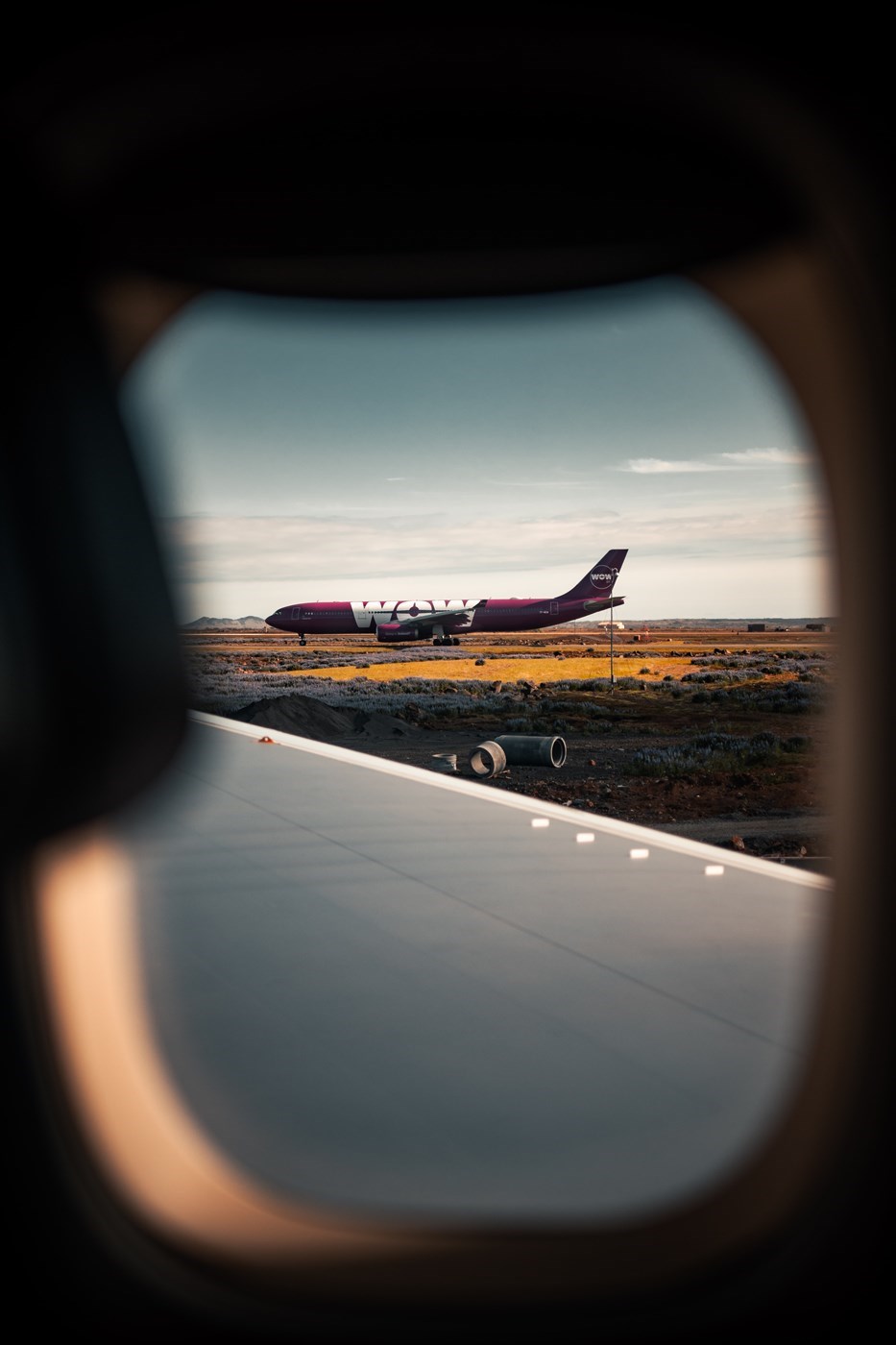 Iceland's international airport is Keflavik International Airport, on the Reykjanes Peninsula. If you're travelling into Iceland from the United States, Europe or really anywhere, this is where you'll be landing. And while it might seem like the airport is located in the middle of nowhere, it's really not — with a few tips and tricks, you'll be able to go from airport to adventure in a snap. 
But you're going to want one particular thing if you plan on making the most of your time in Iceland, away from the airport, and that's a rental car.
Keflavik International Airport is located about 45 minutes driving time from Reykjavik, so if you want to see Iceland's primary urban hub, you'll need a car. Additionally, renting a car from the airport allows you to see other nearby top spots as well, beyond the city. The Blue Lagoon, natural wonders, cultural and historical attractions — it's all within easy reach.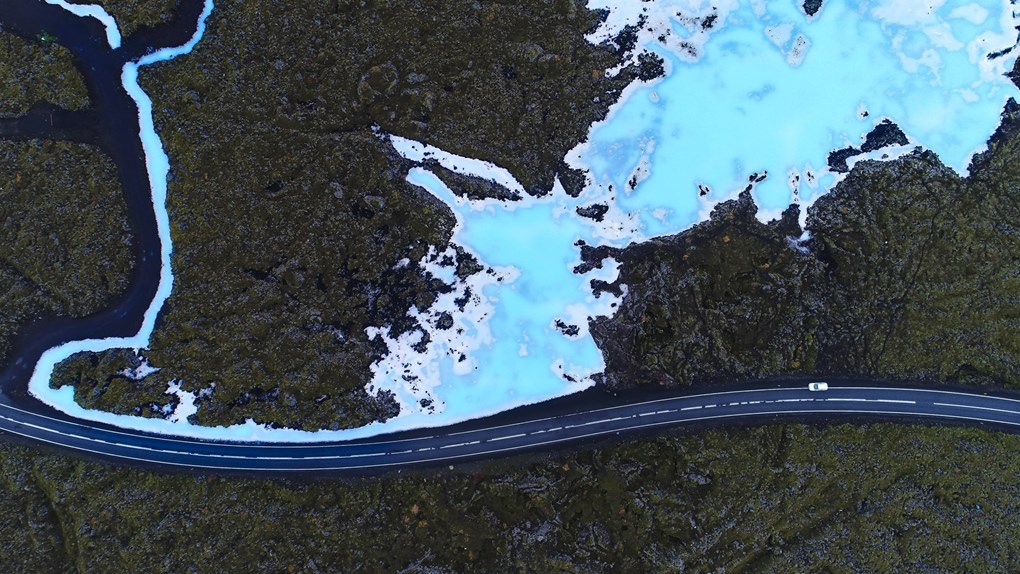 Sure, there are shuttles and buses that can ferry you away from the airport, but if you're on a tight schedule or if you're wanting to see as much as possible, as quickly as possible, you're not going to want to wait around for a bus or shuttle schedule. Plus, there are only certain places those buses and shuttles can go, and if you don't want to be held back by where they can or can't travel, you'll need your own vehicle.
Renting a Car at Keflavik Airport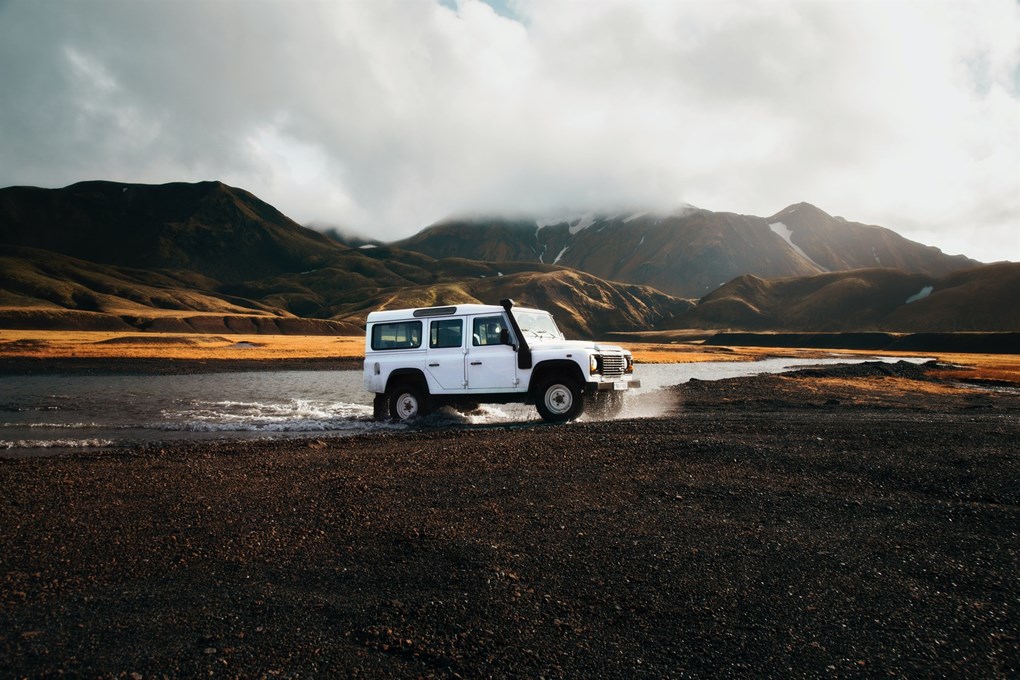 Renting a car at Keflavik Airport comes with a host of benefits, no matter how long you're staying in Iceland, whether you just have an eight-hour layover or multiple vacation days. If you rent a car in Iceland, you'll enjoy…
The freedom to go where you want, when you want, for the entire duration of your trip
Your own private form of transportation
A budget-friendly alternative to buses, taxis and tours
A super-easy process that starts directly when you arrive in Iceland.
Plus, renting a car at Keflavik Airport is typically much more affordable than waiting until you get to Reykjavik to rent a car. Additionally, you'll likely find that you have more options when renting a car at Keflavik Airport, as that's where the majority of the region's car rental providers are located. 
If you rent a car with Lava Car Rental, we make things even easier. Our arrivals team will be waiting for you at the airport when your flight arrives. Just look for our shuttle van in the P1 parking lot, right next to the departures section on the other side of the airport. From there, it's just a three-minute drive from the airport to the rental car area. Enjoy a refreshing coffee or tea as we check you in and then head out on your Iceland adventure with the perfect rental car fit for your trip.

What to Do Near Keflavik Airport
Once you have your rental car, what can you do? What can you see and enjoy near Keflavik Airport, without having to drive too far?
Here's what to consider doing, based on how much time you plan on having in Iceland.
Map of the best attractions and things to do near Keflavik Airport
What to Do Near Keflavik Airport if You Only Have a Few Hours or a Day
Many travellers choose to stopover in Iceland for a few hours or just a day or so, during flights between North America and Europe. This is a very affordable option for many travellers and it allows them to get a taste of Iceland before heading off on the rest of their journey. If this sounds like you, we recommend you stay on the Reykjanes Peninsula during your layover, so you can spend more time seeing the sights and less time driving. 
Natural Sites to Visit Near Keflavik Airport  
If you and your travelling companions are nature lovers, you're in luck, because there are many different natural wonders located near the airport, all within a very short drive. Plus, if you visit during the summer, April through September, you'll enjoy Iceland's extended summer daylight hours. This is especially handy if you arrived on a very late or very early flight, as it means you have a greater chance of actually enjoying the natural sights and sounds before night falls.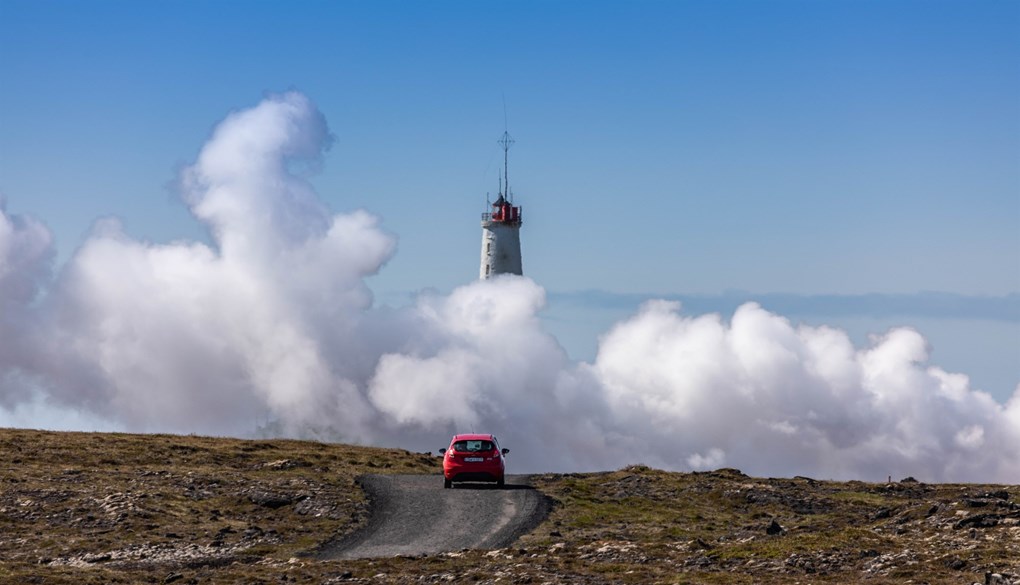 Gunnuhver is part of the Reykjanes UNESCO Global Geopark and is the collective name for a series of mud pools and steam vents, among them Iceland's largest mud pool, which measures nearly 61 feet (20 meters) across. Visit and take the ramps to look down into the springs and enjoy the surrounding views. Keep your eyes peeled and you might just spot a ghost; Gunnuhver is named after a female ghost purported to haunt the area.
The Bridge Between Continents is a symbolic bridge between Europe and North America — and a very easy stop on any road trip around the Reykjanes Peninsula. The bridge connects the European and North American continental plates and you can easily see the fissure in the ground that separates the two plates. Park in the nearby car park and stop by for a quick minute to see it for yourself. 
For those who love a good hike, there are plenty of options to choose from near Keflavik Airport. Krysuvik is one recreational area that's popular with hikers, as is Keilir, a cone-shaped mountain and one of the most recognisable Reykjanes Peninsula landmarks. 
One of the most impressive hikes you can take near Keflavik Airport, though, is the hike to Fagradalsfjall Volcano in Geldingadalur, a volcano that erupted in 2021 and later on in 2022. While this hike isn't terribly strenuous, it is a several-mile hike and it comes with its dangers, both from the weather and the volcano itself. To properly prepare, check out this guide to hiking to Geldingadalur. 
Updated information about the eruption site, as well as information on the hiking trails, parking and frequently asked questions can be found at Safetravel's website here.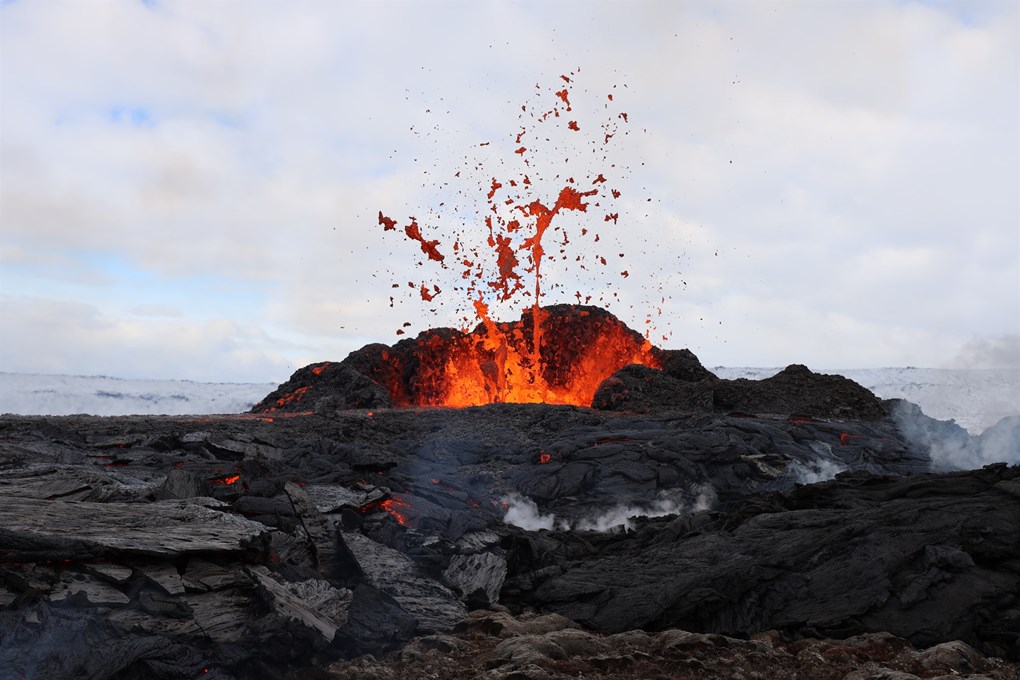 For beautiful views without any strenuous hiking, you may want to visit Lake Kleifarvatn, the largest body of water on the Reykjanes Peninsula and one of the deepest lakes in Iceland. Surrounded by volcanoes, it's a beautiful spot for photography. If you visit Lake Kleifarvatn, make sure to stop by the nearby Katlahraun, an impressive lava field. 
Cultural Sites to Visit Near Keflavik Airport
But don't make the mistake of thinking that Iceland is all nature and no art. There are plenty of cultural and artistic landmarks to visit around the island, including near Keflavik Airport. Two of our favourites include the Icelandic Museum of Rock and Roll and Vikingaheimar (which translates to "Viking World").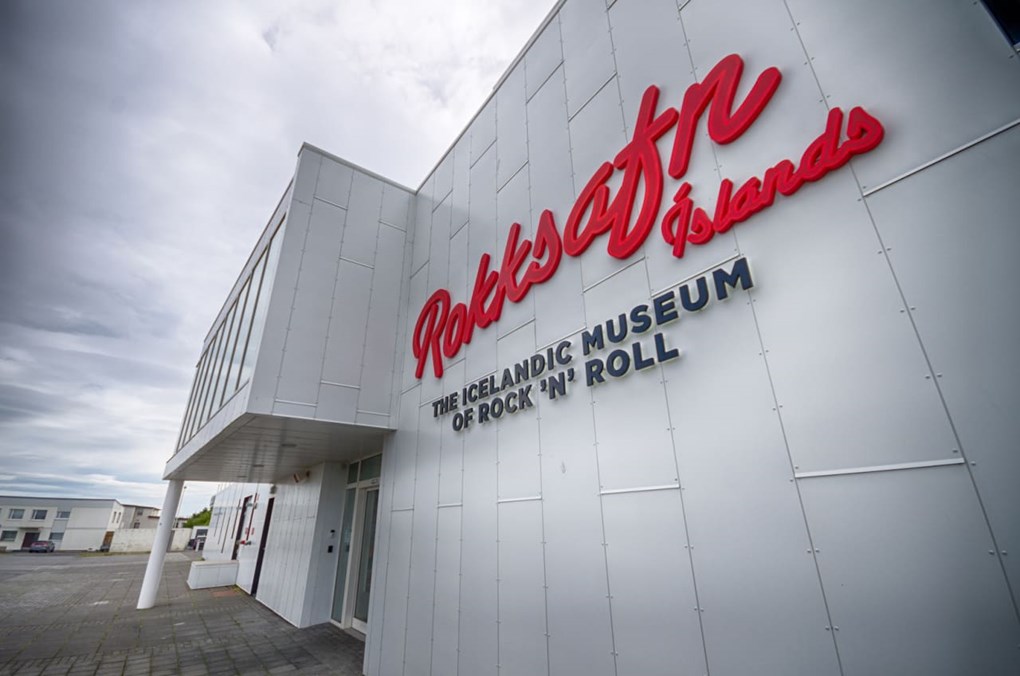 Photo from visitreykjanes.is
The Icelandic Museum of Rock and Roll is located in Keflavik and catalogues Iceland's musical past, from the 1830s onward. Learn more about popular Icelandic artists, including those you may be familiar with, like Bjork and Of Monsters and Men, as well as some you likely aren't. As you learn about Iceland's musical history, you'll have plenty of opportunities to enjoy hands-on experiences and exhibits. 
Viking World, on the other hand, is a five-exhibition museum, plus a settlement zoo, playground and outdoor classroom. In partnership with the Smithsonian Institution, Viking World details the histories of the Vikings. One of the most impressive items at the museum is a Viking ship that was built using the same materials and construction methods that Vikings would have used. 
What to Do Near Keflavik Airport if You Have a Few Days or More 
If you're lucky enough to have a few days in Iceland, then definitely don't miss out on enjoying all of the recommended sites and experiences listed above, but you may want to add a few other fun things to your itinerary. 
For example, you might want to pay a visit to Reykjavik. As mentioned, the city is about a 45-minute drive from Keflavik Airport, so, if you have a few days in Iceland, you'll have plenty of time to travel there and see the sights.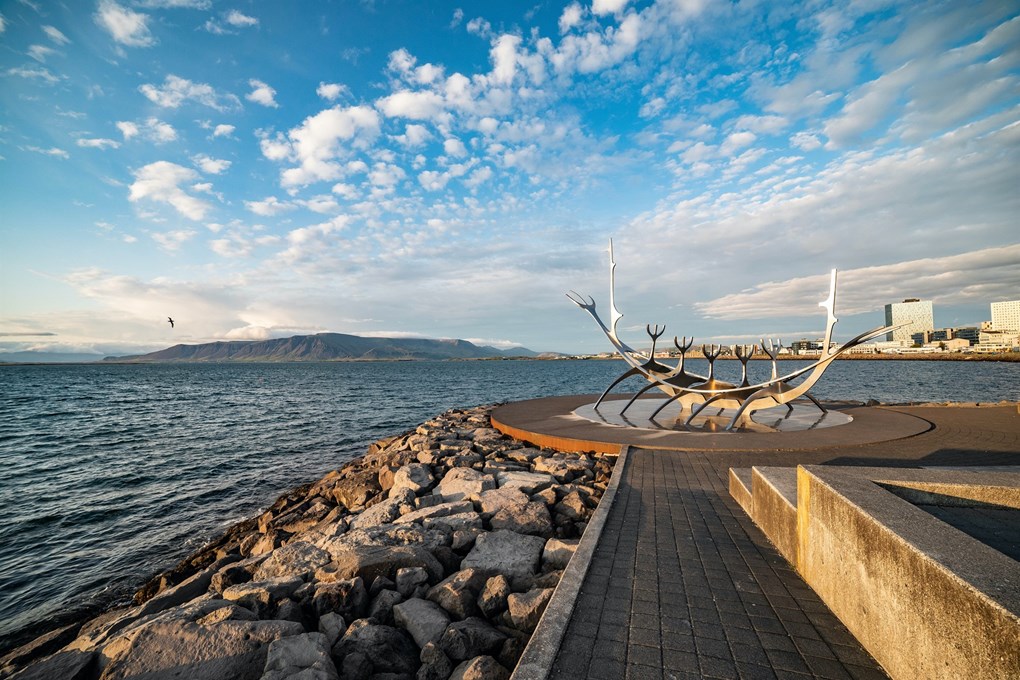 Some of Reykjavik's most popular attractions include Hallgrimskirkja Church, which is not only an architectural marvel on its own, but which also offers great views from its tower; the Harpa concert hall, which is equally architecturally stunning; the Reykjavik City Museum, where you can learn all about Iceland's past; the Perlan Museum of Icelandic Natural Wonders, if you prefer nature and animals to history; and the Old Harbour Area, for water views. Reykjavik is also a good spot to spend the night if you only have a handful of days in Iceland, as it positions you well to explore the rest of the Reykjanes Peninsula and it has a plenteous hotel and dining options. 
If you fancy a little more adventure while in Reykjavik, try to book a whale-watching tour. You can find information about booking a tour via your hotel or a little online research ahead of your trip. Whale-watching tours usually leave out of Old Harbour and they'll be more so available depending on the time of year in which you visit.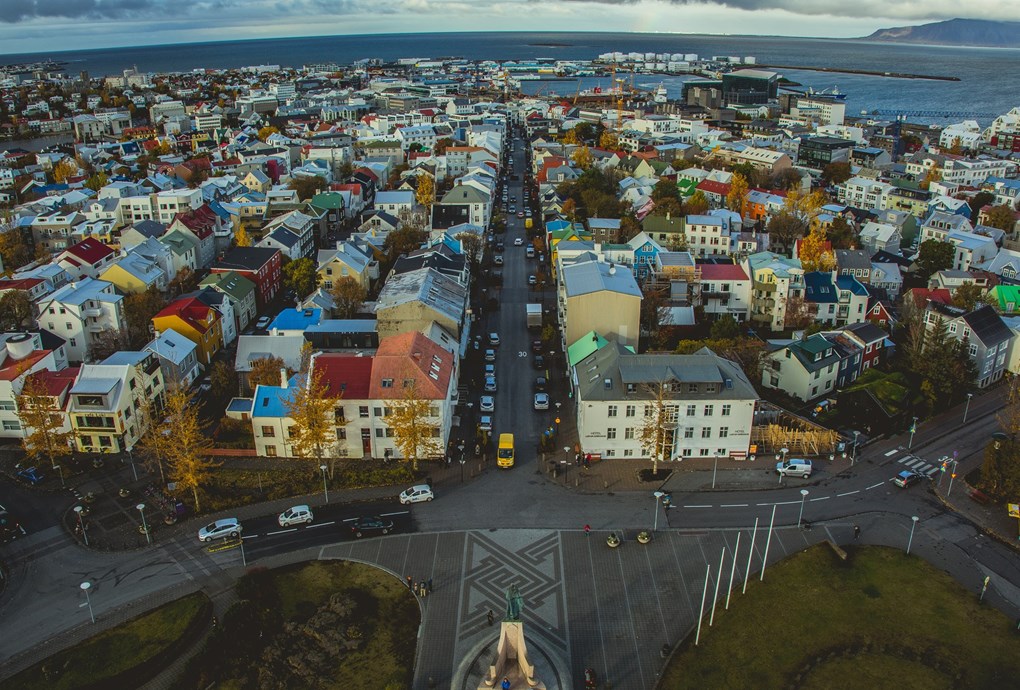 If you have time for a little road trip during your Iceland stay, though, you might drive the Golden Circle. Not nearly as long as the Ring Road, the Golden Circle takes you around to some of Iceland's most popular, most well-known spots, all within the span of a few hours. However, many travellers choose to take their time on the Golden Circle and traverse it over the course of a few days, rather than all at once.
But if you have more than just a few days in Iceland, what's keeping you restricted to the Reykjanes Peninsula? Get out there and explore the rest of Iceland! A week's trip is plenty of time to see the rest of southern Iceland or even to drive the Ring Road if you're willing to travel at a quick pace. 
Regardless of what you choose to do during your trip to Iceland, though, the right car will make your trip all that much easier. If you're staying on the Reykjanes Peninsula and if you're visiting during the summer, a 2WD car should be entirely suitable to get you where you need to go.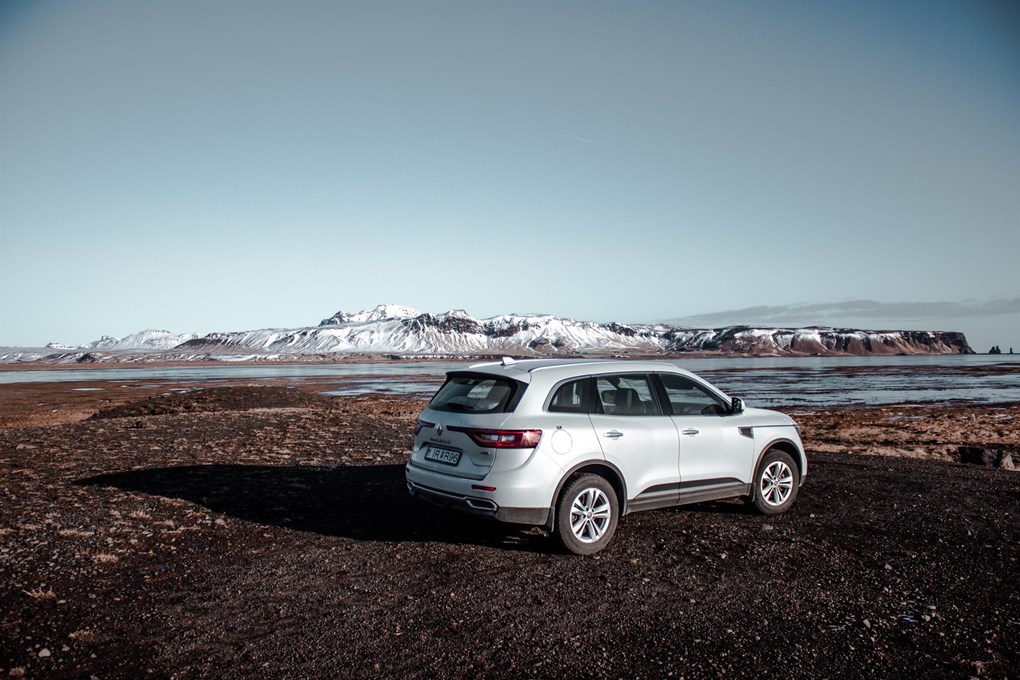 If you're visiting during the winter months, though, or if you plan on leaving the Reykjanes Peninsula and seeing, for example, the Ring Road, we recommend renting a 4x4. A 4x4 vehicle will ensure that you're safe no matter where you go, during some of Iceland's harshest winter weather. 
For more information on driving in Iceland and hazards to avoid, check out our full guide to renting a car in Iceland, as well as renting a 4x4 car in Iceland.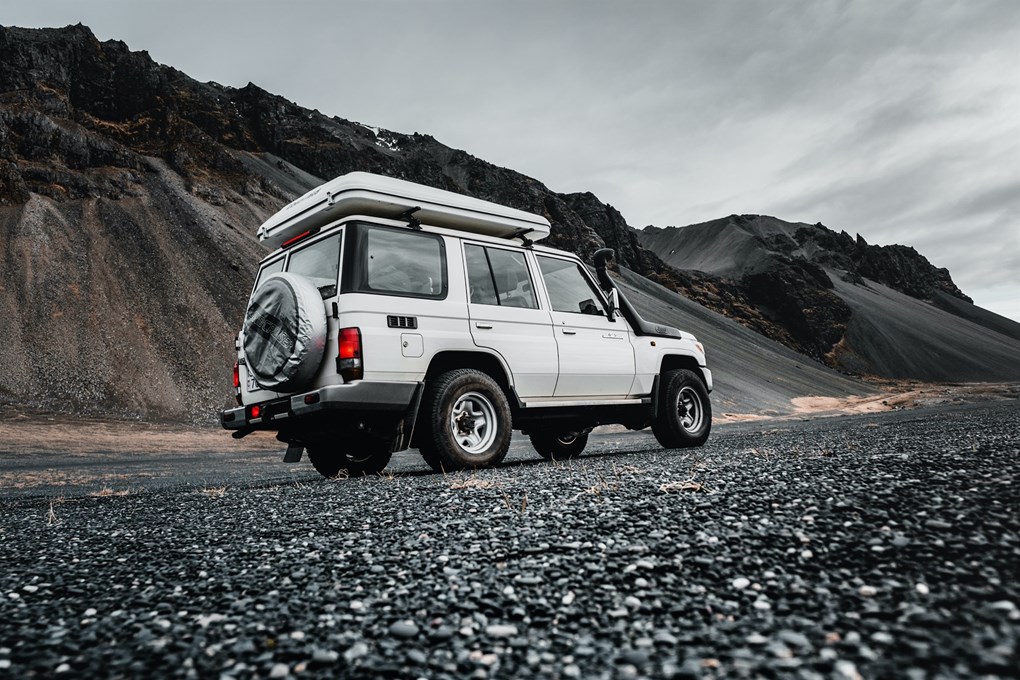 End Your Iceland Trip with a Treat!
Headed back to Keflavik International Airport? No matter if you've only spent a few hours in Iceland or a week, a great way to end your Iceland trip is with a stop by the Blue Lagoon. One of the most popular destinations in the entire country, it's located just a 20-minute drive from Keflavik Airport. A geothermal spa, this family-friendly attraction is popular with travellers from all over the world and is even an easy stop to make during an Iceland layover. 
Amenities Near Keflavik Airport
Of course, travelling isn't only about seeing amazing sights and visiting museums. If you're staying more than a few hours in Iceland, you'll need a place to stay, spots to eat and more. 
If you're looking to stay close to Keflavik Airport, you'll find that the nearest town to the airport is, as you might guess, Keflavik. Keflavik is a pretty small town and on the remote side, but it does offer you all of the amenities you might need as a traveller. Its proximity to the airport makes it especially ideal if you're arriving late at night and just need to stop somewhere for a day, or if you're leaving early in the morning and you'd like to stay somewhere close to the airport.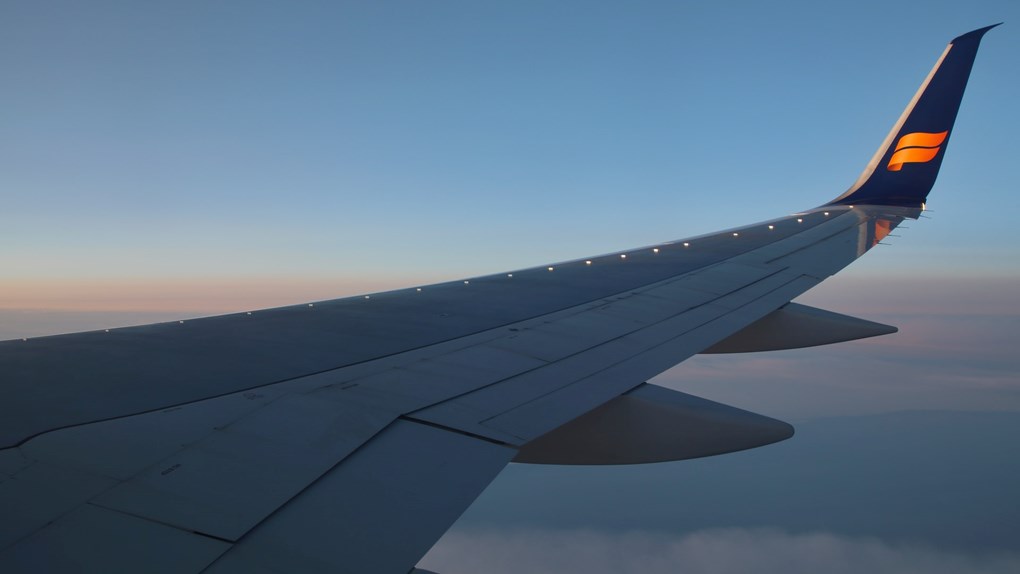 Popular hotels in Keflavik include Keflavik Bed and Breakfast, Hotel Duus and the budget-friendly Base Hotel (which is located in the old army base now known as Asbru and is painted in very colourful camouflage). For dining, you'll find traditional Icelandic seafood restaurants like Kaffi Duus. If you want to pick up your own food, such as snacks or food to take on an Icelandic camping trip, you can stop in grocery stores such as Bonus or Hagkaup. 
See Some of the Best Spots in Iceland — All Near the Airport
In many destinations around the world, in order to see some of the best spots a country has to offer, you need to drive potentially hours away from the airport. In Iceland, you can find amazing sights and natural wonders right near the airport, in some cases (as with the Blue Lagoon) less than a half-hour drive away. 
Don't feel like a trip to Iceland needs to be a long, two-week affair. While a two-week trip to Iceland would certainly be amazing, if you only have a day or two, or even just a few hours during a layover, you can still see some of Iceland's best scenery, all on the Reykjanes Peninsula. 
Just remember — the easiest way to see it all is via a rental car. Whether you need a luxury vehicle, a large 4x4 vehicle to fit all of your family members and luggage or an economy car that will get you from Point A to Point B for the most affordable price possible, Lava Car Rental can help you find the perfect car for your Icelandic trip.