Guide to Renting a 4WD in Iceland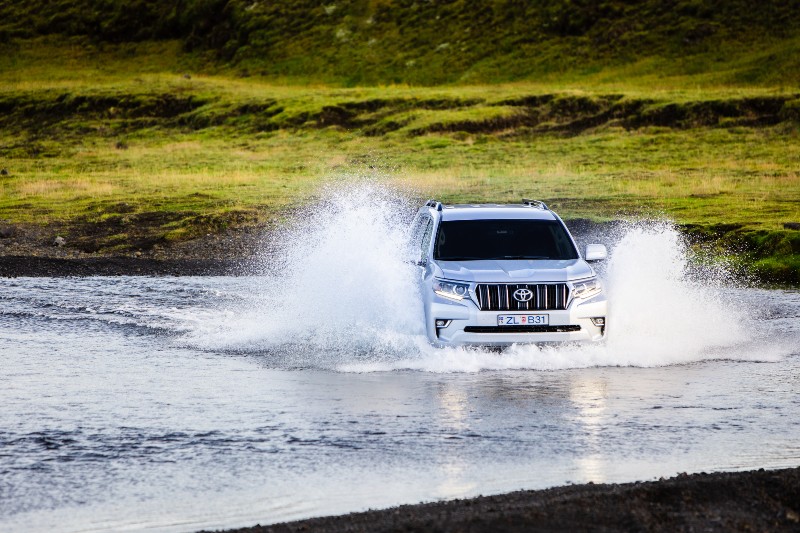 Many, many travellers choose to rent a car when they visit Iceland; it is, after all, one of the easiest and best ways to see the entire island on your own schedule. But, when visiting Iceland, it's important to realize that you can't just rent a car and hit the road. Iceland's dramatic landscape can be treacherous and the constantly changing weather can result in dangerous road conditions — and that's exactly where renting a 4WD vehicle can come in handy.
If you're visiting Iceland during certain times of the year or if you plan on visiting certain areas of the country, a 4WD vehicle is absolutely crucial to getting you where you want to go. If you think a 4WD vehicle might be exactly what you need during your upcoming trip to Iceland, keep reading. We're breaking down when and where exactly you'll need a 4WD in Iceland, how to choose the right 4WD for you and even how to drive on those tricky Iceland F-roads. 
Do I need a 4WD vehicle for my trip to Iceland? 
A 4WD vehicle, sometimes called simply a 4WD or a 4x4, is a term that refers to a vehicle in which the engine powers all four wheels of the vehicle the same way, at the same time (in a 2WD or "normal" vehicle, the engine may only power the rear or front wheels at one time). So what's that mean for you and your driving experience?
Put simply, the 4WD feature will give your vehicle added traction and make it much easier for you to traverse rough terrains or drive through inclement weather. 
So, will you need a 4WD vehicle for your trip to Iceland? If you want to…
Access the Icelandic Highlands (which we thoroughly recommend — they're some of the most beautiful areas of the country)
Access the Westfjords (which are more remote, with fewer tourist crowds)
Or travel during the winter months, November through March…
Then, yes! You will definitely want to rent a 4WD for your trip to Iceland. Beyond giving you the ability to access some of Iceland's more remote areas and rougher landscapes, as well as giving you greater peace of mind when travelling through Iceland's more unpredictable winter weather, travelling in a 4WD is just more comfortable. You'll often find that 4WD vehicles provide a smoother ride, more interior room, and even more luxurious amenities (like heated seats, which are simply amazing during those chilly Icelandic falls, winters, and springs).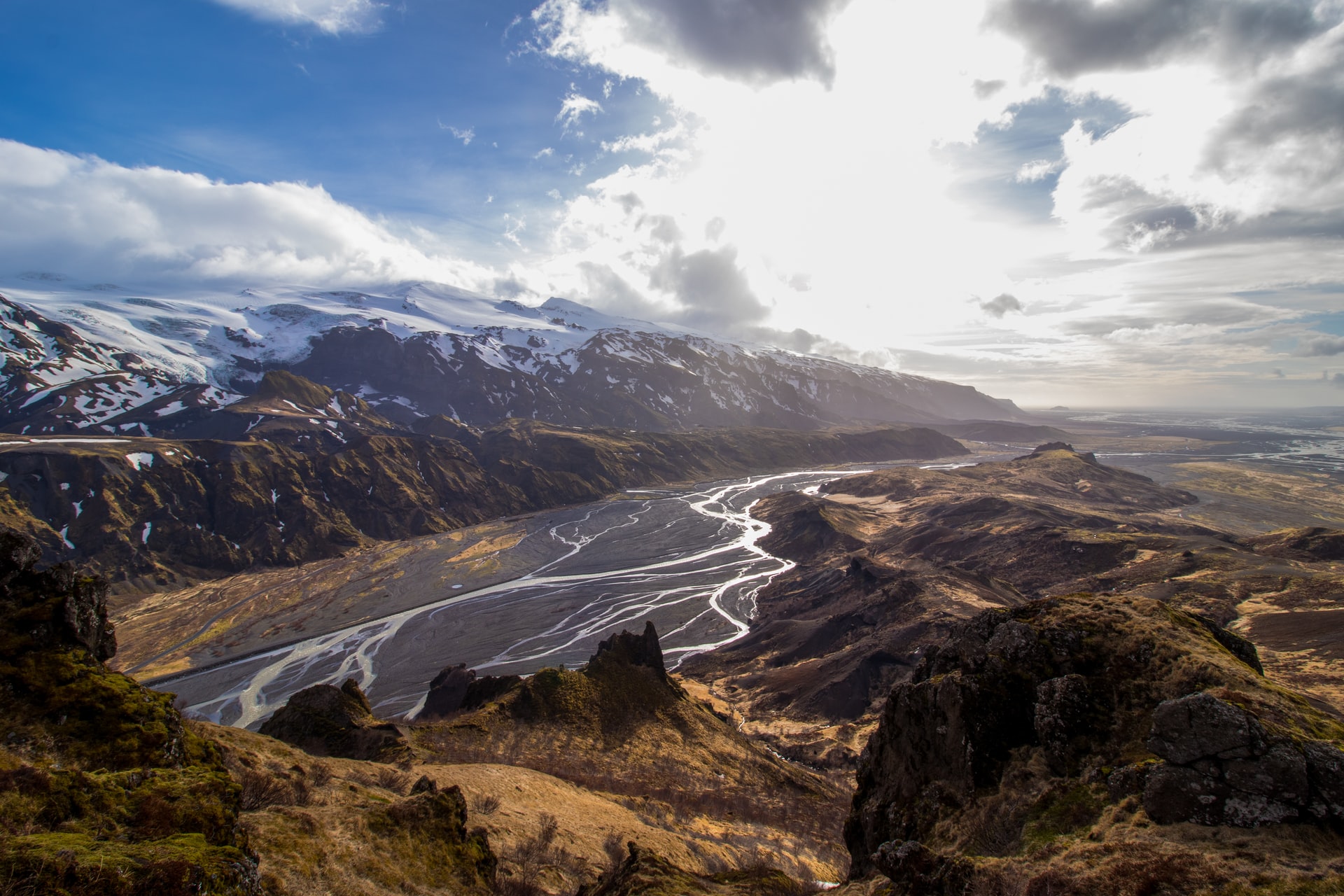 Can I rent a 4WD vehicle in Iceland?
Most visitors to Iceland are entirely qualified to rent a 4WD vehicle during their trip. There are only a few key requirements. 
In order to rent a 4x4 vehicle with Lava Car Rental, you'll need to be 20 years of age or older. If you want to rent a 4x4 camper van, such as the VW Transporter Camper Van, you'll need to be 21 years of age or older. Additionally, you'll just need to have a Latin-alphabet driver's license (or an English translation of a non-Latin alphabet driver's license) and a credit or debit card to put on file.
Just note: this is only the case at Lava Car Rental. At most other rental car providers around Iceland, you'll find that they have strict policies on only renting to drivers who've had their driver's license for at least a year and that they only rent 4x4 vehicles and camper vans to those aged over 21 or older, or even 23 or older.  
What 4WD vehicle should I rent in Iceland?
The type of 4WD vehicle that you rent while in Iceland depends entirely on your individual travel style and needs. 
If you're an adventurous traveller, you may want a larger vehicle, like our Nissan X-Trail or Toyota Land Cruiser, both of which can fit all your outdoor adventure gear, from hiking poles to backpacks. And if camping out in the great outdoors catches your fancy, you might want to opt for a full-on camper van. 
If you're a travelling family, you might want to go with a 4x4 vehicle that comes with a few extra amenities to ensure everyone is nice and comfy, like Bluetooth and cruise control, heated seats and more (you can find amenities like these in the Toyota Land Cruiser).
You'll also want to consider the total number of travellers in your party, before you decide on which 4WD to rent in Iceland. Some of our 4x4 vehicles are suitable for up to five people, but only up to three suitcases or pieces of luggage, while some of our larger 4x4 vehicles are suitable for up to seven travellers and four pieces of luggage. 
Of course, even if you're travelling with a small crew, you may decide that you want to go with a larger vehicle regardless, as the more interior room you have, the more comfortable everyone will be. If you're spending many days on the road, such as while traversing Iceland's Ring Road, which can take a week or more, you definitely don't want to feel cramped the entire time. 
The same goes for luxury — if you're going to be spending a lot of time in your vehicle during your Iceland trip, you may want to spring for a few of those extra perks and amenities. 
Lastly, you'll want to consider where you plan on driving in Iceland, as that will also impact which 4x4 vehicle you'll want to rent. For example, if you're driving in an area where river and water crossings are necessary (like in the Highlands), you'll need a vehicle that's tall enough to handle them. 
Take a look at all of our 4x4 options and see which might be best for you.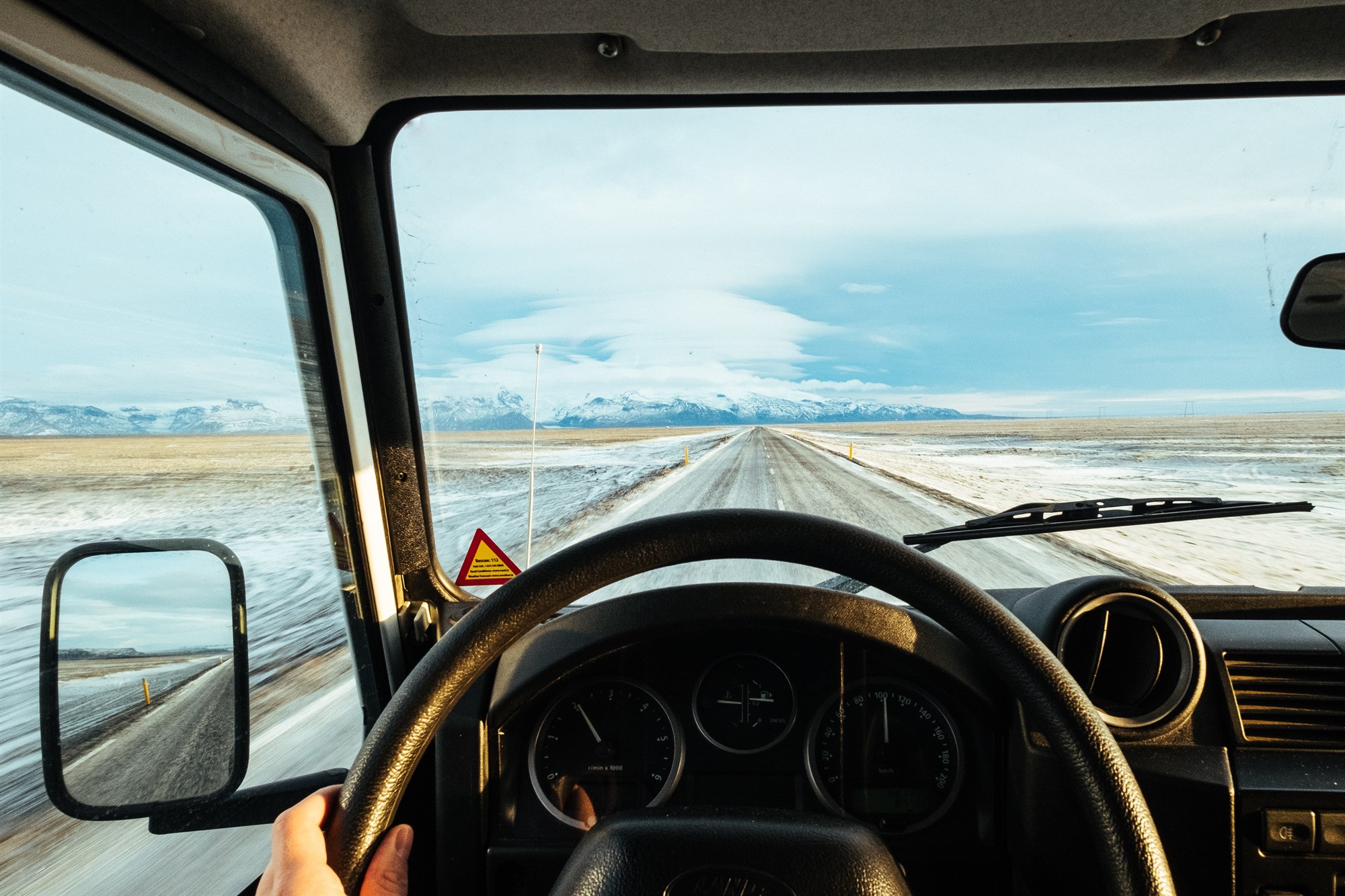 Travelling on F-roads in Iceland with a 4x4 
When you're planning your trip to Iceland, you'll likely come across the F-roads, especially if you plan on visiting the Highlands. These are not your normal, average roads and traversing them takes special preparation and definitely a 4x4 vehicle.
What exactly are F-roads?
"F-roads" stands for "Fjallvegur roads," and the name is simply an Icelandic term for a mountain road. You'll find F-roads all across Iceland's most remote and rugged landscapes, especially throughout the Westfjords and Highlands, with the majority of the F-roads found in the latter area. You'll be able to spot them by the road signs, which are labelled with an "F" and a number. Of course, the gravel and lack of maintenance also give them away. 
F-roads are only open during the summer months (you can check the exact opening dates here), as they become far too dangerous to traverse during the winter, but if you take a chance on these rugged roads during warmer weather, you'll be treated to amazing vistas and views at spots such as Landmannalaugar and Askja. 
How do I drive on Iceland's F-roads? 
Just because these roads may be a little more rugged than what you're used to, don't let that intimidate you or stop you from seeing all the sights and sounds they offer. Compared to Iceland's Ring Road, the F-roads are far more remote and less crowded, so you'll get the chance to see some of Iceland's most pristine areas, without all of the tourists. 
All it takes to traverse the F-roads safely is a little bit of preparation and caution.
Before you head out on any of Iceland's F-roads, you'll want to check the weather conditions and the road conditions. For the former, check www.vedur.is, both as you're planning your trip and on the day that you actually want to go out on the F-roads. For the latter, do the same, at www.road.is. Keep in mind that the Highlands and Westfjords of Iceland are mostly closed during the colder months, due to both poor weather and road conditions, so you'll only want to plan a 4x4 road trip to these destinations, or on any F-roads, during the summer months. 
On the day of your trip out to the F-roads, take along food, water, and any other necessary provisions that you suspect you might need. Think of it like prepping for a camping trip — you usually won't have access to stores or gas stations while in the Highlands and along the F-roads, so you'll want to bring everything you need with you. 
In addition to food and water, make sure that you have a full tank of fuel and, to be safe, bring along extra fuel in a separate fuel canister, just in case.  
Safe travel in Iceland is not taken lightly, and for that reason, we recommend that you submit a travel plan to the Icelandic Association of Search and Rescue. In your travel plan, you can let the association know where you plan to be every day of your trip throughout Iceland, and then, if they suspect an emergency, they can start a search and rescue operation to ensure you get the help you need.
How safe is it to cross Iceland's rivers in a 4x4?
As you travel the F-roads, you may come across small rivers and other bodies of water and you may need to cross them in order to get to the road on the other side. While this is something that many people do while travelling through Iceland, note that doing so is entirely at your own risk. There are no insurance companies in Iceland that offer river crossing insurance. 
If you do decide to cross a river while travelling along the F-roads, here are a few tips:
Don't cross the river alone; wait until another driver is nearby, just in case you need some help.
Try to drive with the flow of the river, rather than against it.
Drive slowly and don't stop.
Cross rivers early in the morning, if you can.
Avoid particularly calm spots, as the calm spots are the deepest spots.
Do not drive off-road in order to try to cross a river at a different spot.
If you're in doubt at all regarding your safety, simply don't cross the river. Turn around and take a different route.
Iceland F-roads that are safe to drive
If you're planning an Iceland road trip itinerary and looking for a safe, popular route along the F-roads, there are a few recommended options to try.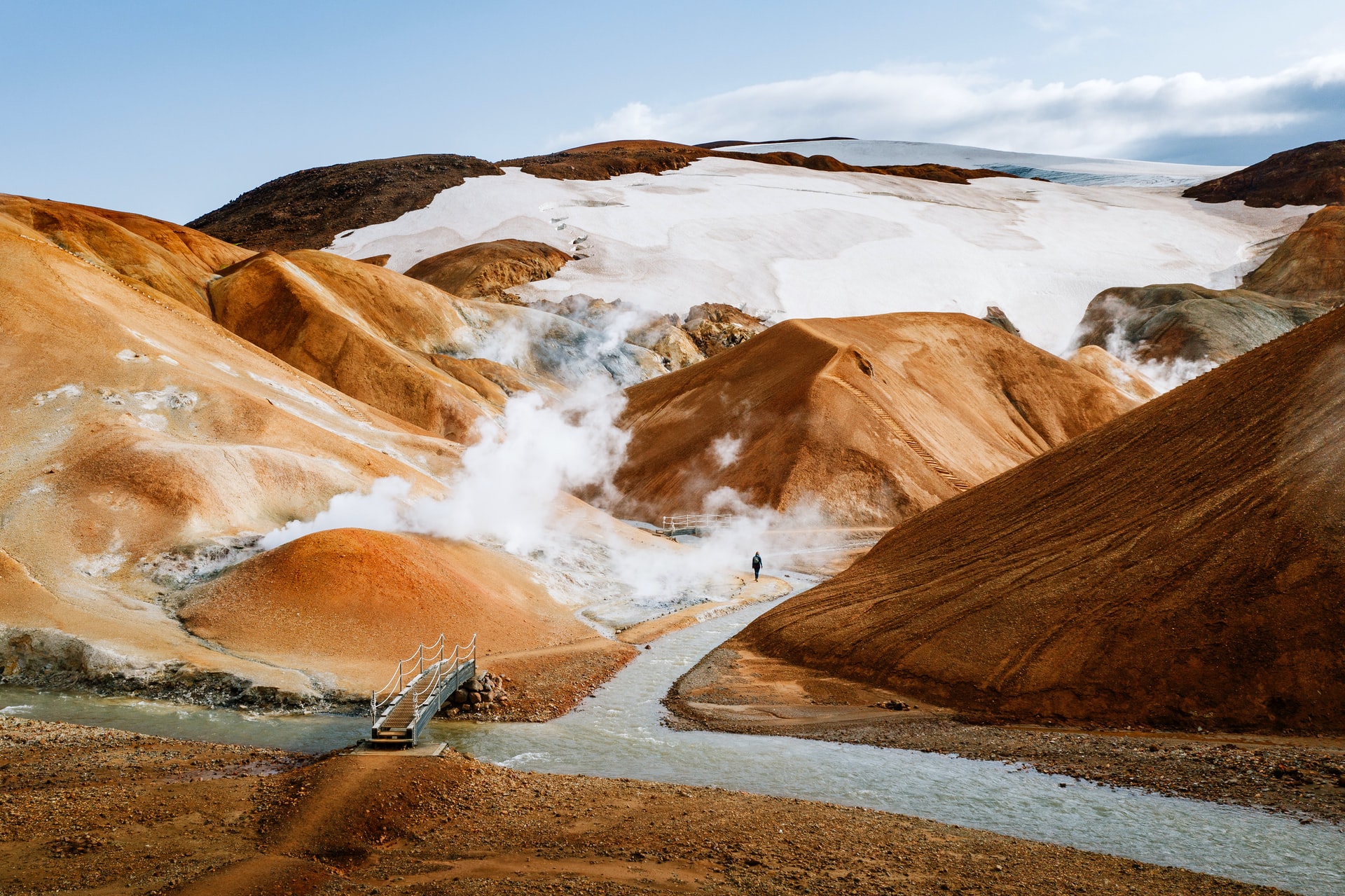 F35 is also called the Kjolur route and it's the most popular Highlands route. It takes you from Geysir on the Golden Circle (another popular Iceland road trip route!), through the middle of Iceland, and on to the north of the country. There are three favourite stops along the route, including Gullfoss, one of Iceland's most popular waterfalls; Hvitarvatn, a pristine Highlands lake; and Hveravellir, a geothermal pool and hot springs. 
F347 is a detour off F35, and a perfect choice for visiting Kerlingarfjoll, a ridge range with geothermal springs and lots of hiking.
F88 takes you into northeast Iceland, off the Ring Road and nearby Askja Caldera. The road is popular for those travellers wanting to take in the region's beautiful lunar-like landscape and volcanoes. Popular stops near F88 include Hrossaborg, a huge crater, and Heroubreio, a "tuya," or type of volcano, in Vatnajokull National Park.
F550, or the Kaldadalsvegur route, is the shortest Highland route that you can take, and is preferred by beginner adventure travellers who may not be very comfortable planning an all-out, week-long trip through the unpredictable Highlands. But even on this short route, travellers still enjoy beautiful scenery filled with lunar-like rocks. One plus? This route has zero unbridged river crossings!  
Lastly, F208 is a popular choice for those seeking a truly breathtaking, scenic experience, but it's not exactly for the faint of heart. Challenging, with river crossings and boulders, it's only advised for experienced drivers. If you consider yourself fairly adept behind the wheel, travelling along the F208 route will treat you to stops by geothermal pools, waterfalls, sweeping canyons, and more. 
Iceland F-roads that are prohibited for all rental vehicles
There are a few of Iceland's F-roads that are absolutely off-limits for all rental vehicles, whether or not you've rented a 4x4. These off-limits F-roads include:
Road 622 in the Westfjords
Road 337 to Pjofahram 
Road F578 to Arnavatsheidi 
Road F210 around Myrdalsjokull
Road F26 through the Highlands
Road F910 Oskjuvatnsvegur
Road F980 Kollmuluvegur
Road F249 to Porsmork
For more information about what is and isn't permitted while driving in Iceland, check out our complete guide to all driving in Iceland. 
Renting a 4x4 During COVID-19
When travelling anywhere this year, it's important to take pandemic-related guidelines and safety precautions into account. You can find current restrictions for Iceland visitors at www.covid.is/, for the latest updates on Iceland's requirements for those entering the country. 
Currently, Iceland is open to visitors, with a few exceptions. Travellers are required to pre-register before arriving in Iceland and present a negative PCR test certificate. Further testing is required on arrival, even for those who are vaccinated. Once border testing is completed and a negative result is obtained, vaccinated travellers will not need to quarantine any further; those who are not vaccinated will need to quarantine at least five days.
As are many travel providers throughout the country, Lava Car Rental is taking all the necessary precautions to keep you safe during your time in Iceland. All of our vehicles are thoroughly cleaned and sanitised after each rental period and your pick-up and drop-off process will be conducted by one of our socially distanced, masked representatives. 
If you'd like further information regarding our COVID-19 precautions, just reach out! We're happy to help. 
Explore Iceland's Wilder Side, with a 4x4 Rental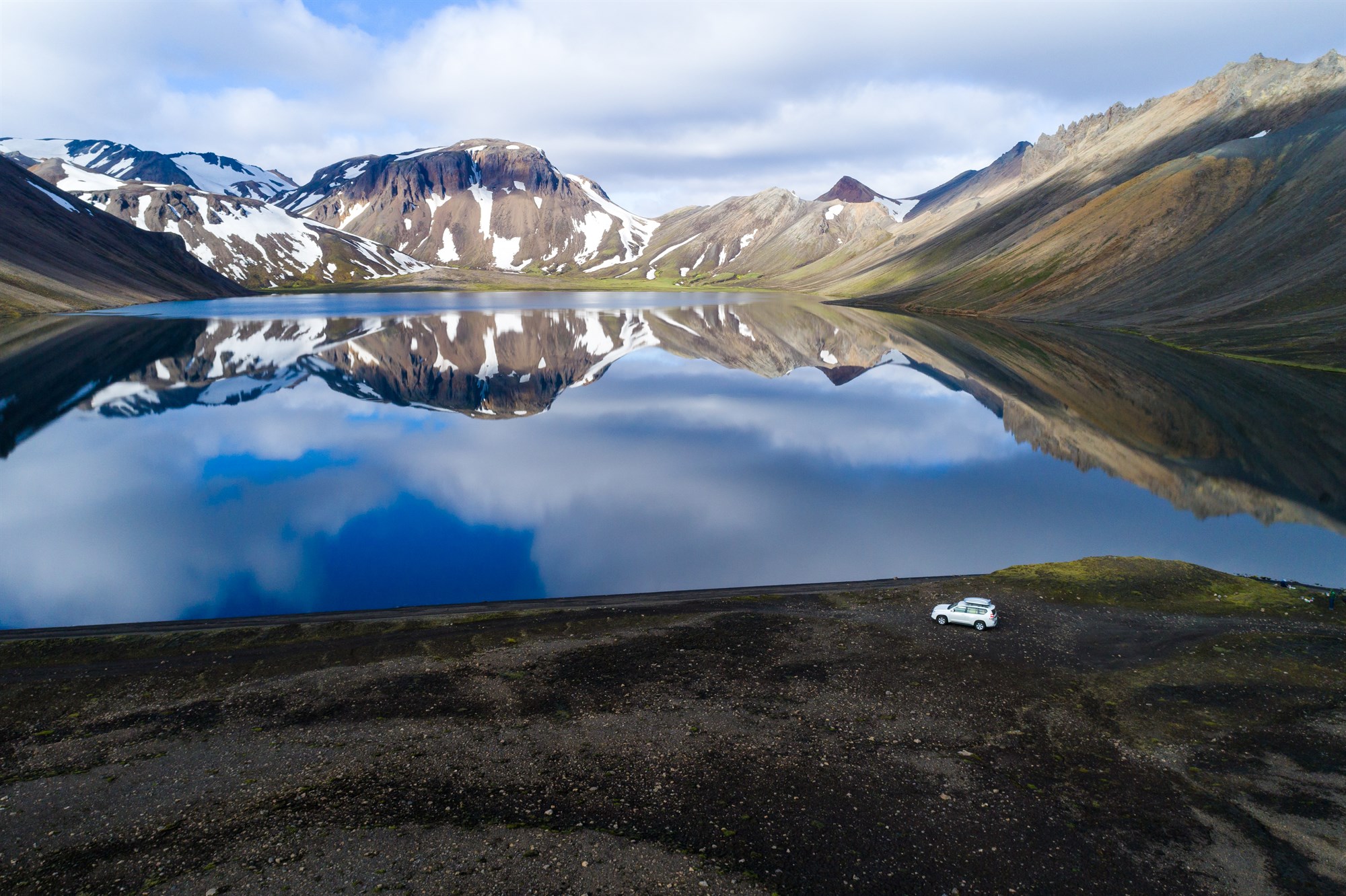 Booking a 4WD vehicle during your trip to Iceland can equip you to see some of the country's most remote and most breathtaking regions. Get off the beaten path and away from the tourists on the Ring Road and see what Iceland has to offer in the Highlands and along the Westfjords. With the right precautions, a 4x4, and careful planning, you can safely see all of Iceland.
Start your planning with Lava Car Rental. No matter how many people you're travelling with, no matter what kind of traveller you are, and no matter where you plan to go in Iceland, we can help you pick the perfect 4x4 for your needs.