A Guide to New Year's Eve in Iceland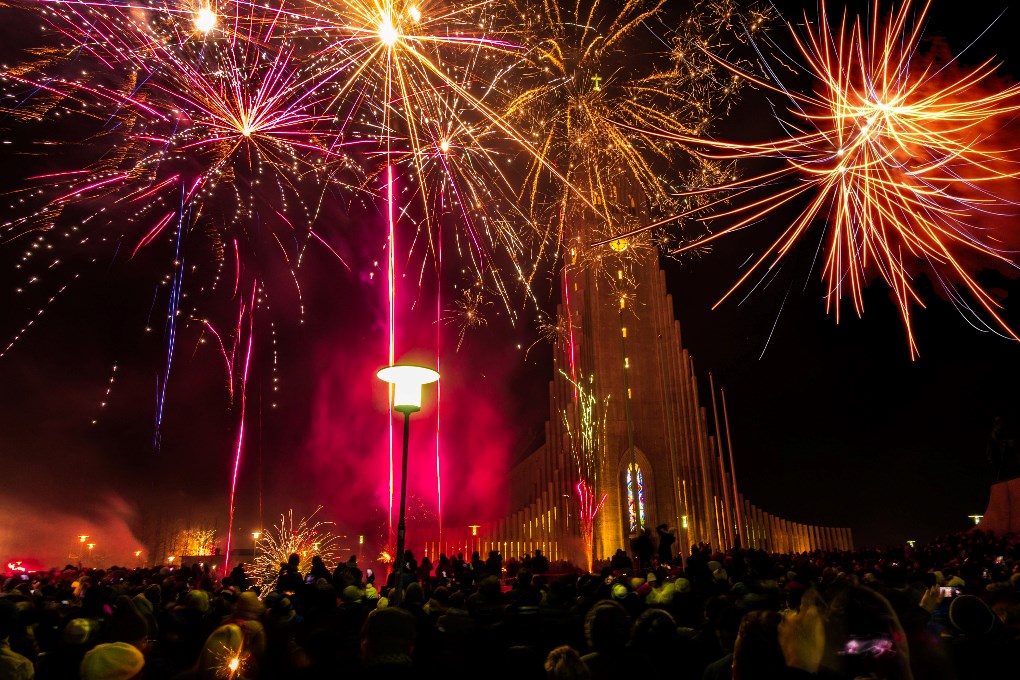 Looking for a unique New Year's Eve getaway? Ring in the New Year in Iceland. Spending New Year's Eve in Iceland is a one-of-a-kind way to enjoy the holiday, as you experience Iceland's cultural New Year's celebrations while also taking in the gorgeous winter landscape the country boasts this time of year.
However, if this sounds like your perfect holiday vacation, don't just expect to show up in Iceland and have a great New Year's Eve without any planning. You'll want to decide what you're going to do, where you're going to celebrate and how you're going to get around, well in advance. To help you plan, we're discussing everything you need to know about how to spend New Year's Eve in Iceland. 
We'll answer questions like …
What is New Year's Eve in Iceland like?

Should I spend New Year's Eve in Reykjavik? 

How does Iceland celebrate the New Year's?

How do I get around when celebrating New Year's Eve in Iceland? 
And, if you need a little more help deciding, overall, if winter is the best season for your Iceland trip, be sure to read our guide to the best times to visit Iceland next. 
What is There to Do in Iceland on New Year's Eve?
Iceland celebrates New Year's Eve and New Year's Day with a series of traditions and festivities that are more or less the same every year. Here's how you can get in on the fun and celebrate New Year's Eve like an Icelander. 
New Year's Eve is actually a public holiday in Iceland. That means that if you don't work an essential role (such as in health care), then you'll have the day off from work. Because of this, most Icelanders spend the New Year's Eve daytime hours prepping for the big night of fun ahead. Some plan to host parties and friends or families, with fireworks at home. 
New Year's Eve, Nighttime
As darkness falls around Iceland (which doesn't take long, given Iceland's few daylight hours in December), the New Year's Eve celebrations begin. Many Icelanders will enjoy a large meal, dressing up in their finest attire and dining on foods that are often associated with the holiday, such as reindeer meat. If you're not keen on eating reindeer, though, don't worry — poultry is also a popular dish found among many New Year's Eve spreads.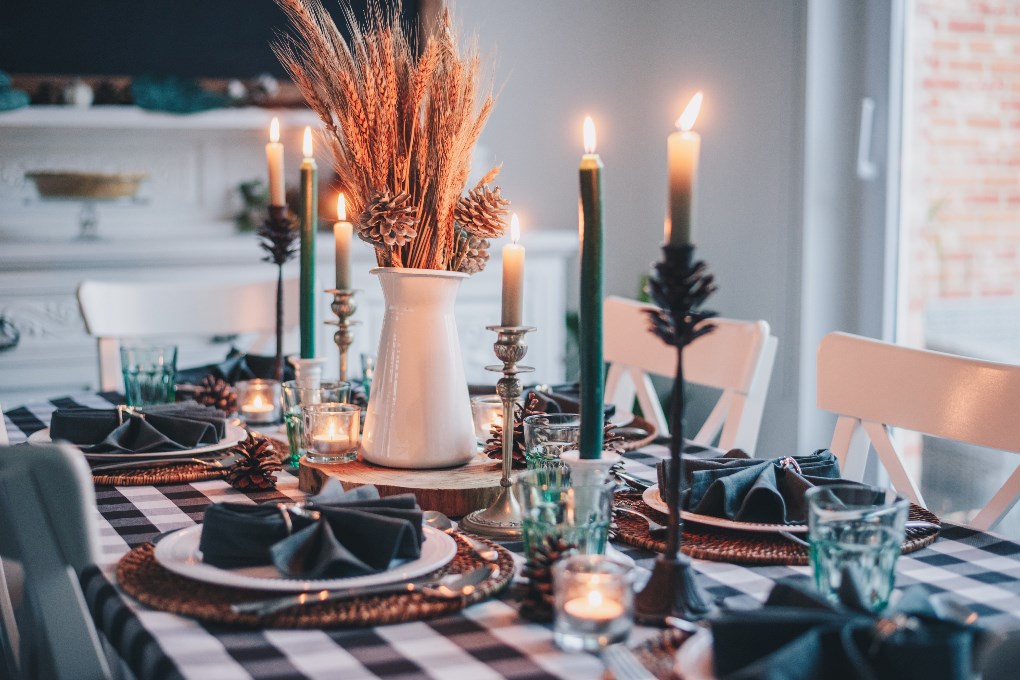 Once the dinners are wrapped up, you can find families and friends doing a few different things, as they await the fireworks that start up at midnight. Some will, of course, start the fireworks early. Others, however, might come together around a bonfire. Some gather around the television right before midnight to watch an Icelandic satire show that recaps the year, called Áramótaskaupið, or Skaupið for short. 
New Year's Eve, Late Night
After the fireworks go off at midnight, the New Year's Eve celebrations continue well into the wee hours of the morning. If you're into experiencing the local nightlife scene wherever you travel, you'll definitely want to be in Reykjavik on this particular night of the year. Bars, clubs and house parties welcome guests for more merriment. In fact, some bars and clubs don't even open until 1 a.m. on New Year's Day, to give you time after the midnight fireworks to grab a snack and freshen up, before you head out for another round of fun. 
Of course, if you want to call it a night after the fireworks wrap up, you can do that, too — but who would want to miss out on such a once-in-a-lifetime travel opportunity, partying in Reykjavik at the start of the year?  
The great part about New Year's Day? Just like New Year's Eve, it's also a public holiday in Iceland, which means most people will spend the entire day recovering from their fun that took place the night before. So, if you wake up with a bit of a hangover, you can rest easy knowing you can sleep in and you won't miss a thing.
If you didn't imbibe too much the night before and you're up early and ready to kick off the New Year with a day of activities and explorations, do note that most shops are closed and Reykjavik is more or less a ghost town on New Year's. To get the most out of your New Year's Day, you might want to consider starting one of the many road trips that you can easily launch from Reykjavik, such as a road trip to the Golden Circle or a road trip to the South Coast. If you're not thinking of doing a road trip, you could also visit some of the hot springs or pools, which are usually open on New Year's Day. 
Regardless of what you do, unless you want to stick around Reykjavik, which doesn't offer much to do on New Year's Day, you'll need a rental car. 
Bonfires in Iceland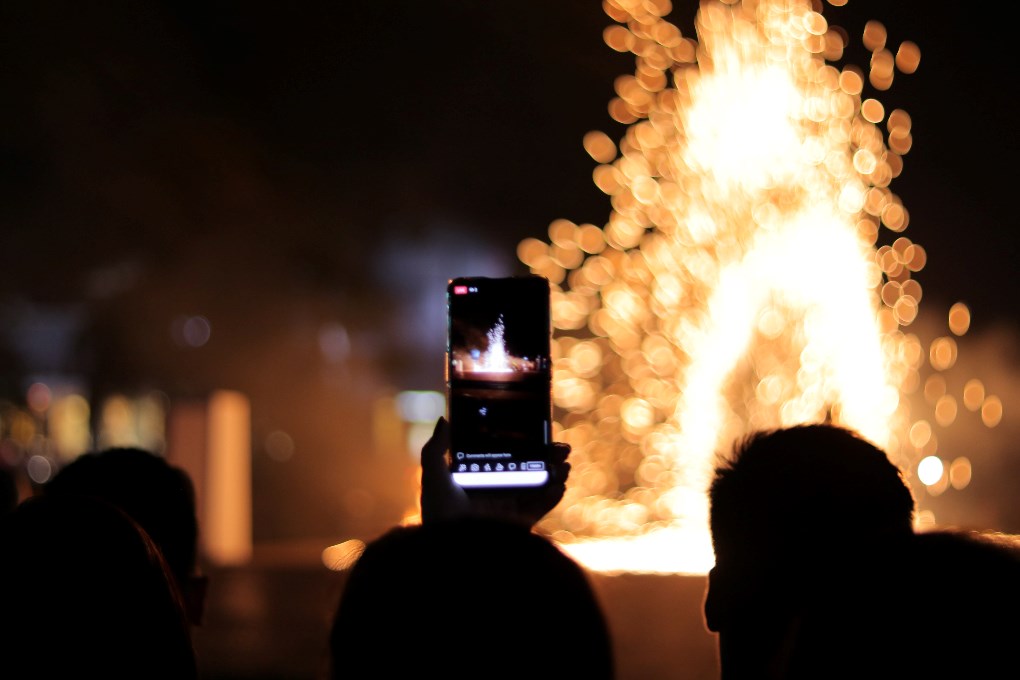 Bonfires are a huge part of Iceland's New Year's Eve and New Year's Day celebrations and this has been the case for several hundred years. If you had attended an Icelandic New Year's Eve celebration in the 1700s, though, it would've looked quite different from the bonfires of today. Originally, these town-wide events were a bit of a wild party; however, now, they're quite family-friendly. Still, the symbolism remains as you burn away the old year and start fresh with friends and family nearby, taking in the magic of a fresh start blended with the magic of Icelandic folklore, filled with silkies, elves and other fantastical creatures. 
Many official bonfires are held by the individual towns or cities throughout Iceland, so they're very easy for travellers to attend. If you're around Reykjavik, you can expect to find more than a dozen different bonfires lit in the area. Some Icelanders, though, host their own bonfires at their homes. Bonfires are often accompanied by fireworks, sparklers and music. 
To quickly and easily find a New Year's Eve bonfire near wherever you happen to be staying in Iceland, just google "Reykjavik New Year bonfire" (replacing "Reykjavik" with wherever you are, obviously). You can also check out this handy map and list of Reykjavik-centric bonfires that is published right before the holiday. 
In general, though, you can expect Reykjavik bonfires near Ægisíða, on the ocean, and west of Laugarásvegur. These areas are easy to reach if you're staying in the city centre, so are popular for travellers. 
You can also find Reykjavik bonfires taking place at the following locations: 
Skerjafjörður, by the street Skildinganes 48 – 52 (lit at 21:00)

Suðurhlíðar, below the Fossvogur valley cemetery (lit at 20:30)

Seltjarnarnes, at Valhúsahæð (lit at 20:30)

Úlfarsfell, by Lambhagavegur (lit at 15:00)

Mosfellsbær, by Leirvogur, down from Holt area (lit at 20:30)
Many bonfires around the city are lit at different times, meaning you can easily visit multiples. Some are even lit as early as 3 p.m./15:00 in the afternoon.
New Year's Eve Fireworks in Iceland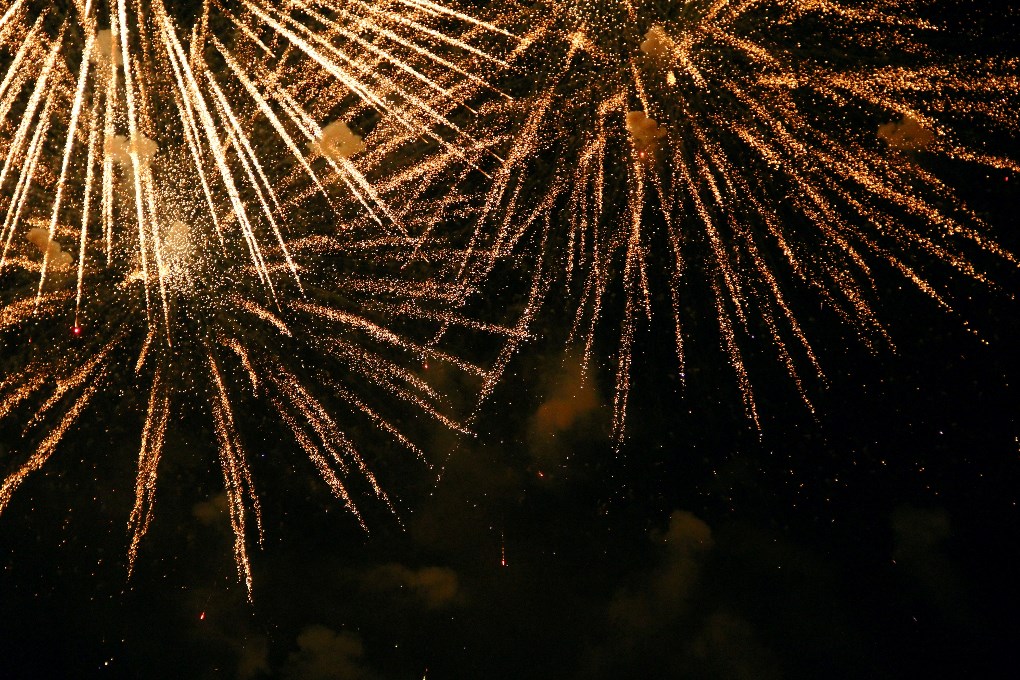 Fireworks are a huge part of New Year's Eve celebrations around the world, and the same is true in Iceland. But fireworks in Iceland on New Year's Eve aren't just all about the beautiful nighttime displays and the fun of setting them off in the cold wintery air. These fireworks are also part of a good cause, as the sales support the Icelandic Search and Rescue Teams. These teams sell both fireworks and Christmas trees throughout the winter and rely on this fundraising for their operations throughout the rest of the year. As such, Icelandic locals do not hesitate to drop quite a lot of money on their fireworks, in total spending hundreds of millions of kronur, or hundreds of thousands of U.S. dollars or Euro. 
If you want to buy your own fireworks while in Iceland, be sure to similarly support these Icelandic Search and Rescue Teams. A few fireworks sales do not support these teams — which are vital to protecting not just Icelanders, but travellers, too, who end up in tight spots while exploring Iceland's rugged terrain in the unpredictable Icelandic weather — so you'll want to search out the sales that do. 
The fireworks aren't just limited to New Year's Eve. As is the case around the world with many holidays, the celebration starts off a few days ahead of time, so you can expect to hear the bangs and booms occurring throughout the nights starting a few days ahead of the holiday, and running all the way through the next week. 
Where can I watch the fireworks in Reykjavik?
If you're staying in Reykjavik, there are a few spots to go to see the fireworks. Some are renowned as the "best" spots in Iceland, though, really, you can't go wrong with any spot in the city where you have a clear view of the night sky. 
The most famous spot to watch the fireworks is in downtown Reykjavik, at Hallgrímskirkja Church. The backdrop is beautiful and it really makes for a one-of-a-kind viewing experience that travellers (and locals, of course!) love. A huge amount of fireworks are shot off here, so things can get quite smoky. Do keep that in mind if you have breathing issues or any similar illnesses.
Another top spot to go is the hill at Öskjuhlið by Perlan. This area can get quite crowded, though, so you'll want to arrive early and claim your viewing spot, no later than 23:30 or 11:30 p.m. Arrive even earlier if you're driving your rental car, as parking is packed. 
Fireworks elsewhere in Iceland on New Year's Eve 
Not spending New Year's Eve in Iceland's capital? If you'll be staying somewhere other than Reykjavik, you can find fireworks shows in most towns and cities, but they won't be as impressive as what you'll see in Reykjavik. However, this also gives you the benefit of not dealing with the crowds that you'll find in the city. 
One great alternative to fireworks, if you're staying outside Reykjavik? Go northern lights hunting! The enhanced darkness and lesser light pollution in the country make for excellent northern lights viewing and December is a prime time to see the northern lights in Iceland. Why see a man-made lights show, after all, when you can see Mother Nature's finest displays?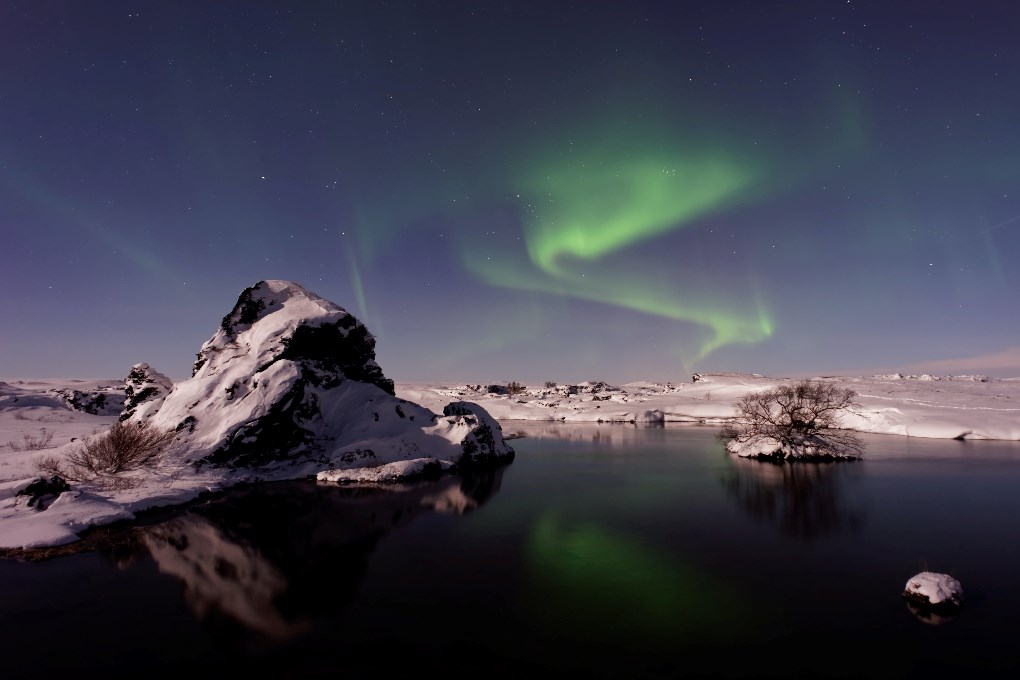 Parking for New Year's Eve in Iceland 
No matter when you visit Iceland, if you're going to be driving around the country, then you need to know the rules for both driving and parking in Iceland. However, it's particularly important to be cautious if you're driving around Iceland and, more specifically, Reykjavik, on New Year's Eve. 
Because of all the fireworks and the extra crowds and nightlife, there is a greater risk of damage to your car. While your rental car insurance may offer good coverage, you still don't want to end up with damage that you might have to pay for at the end of your trip. So, avoid parking in high-traffic areas and opt to park in a garage or away from the city centre. 
Additionally, you'll want to pay attention to street closures that are just in places for the holiday. Don't risk a ticket (or worse!) by parking where you shouldn't be.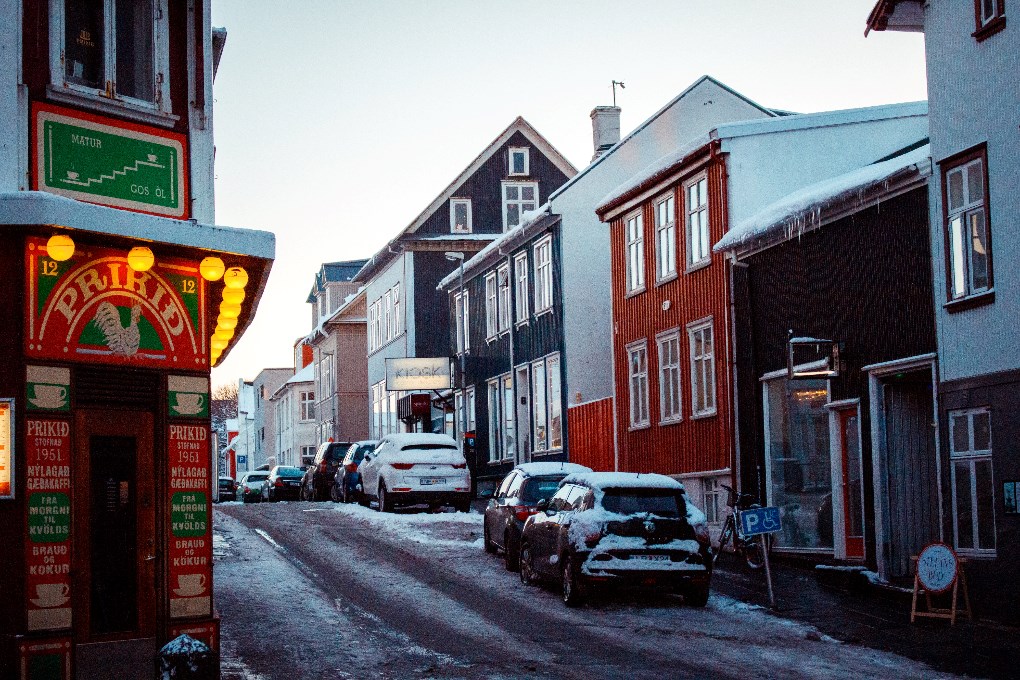 Likewise, avoid tickets by making sure to pay for your parking when it's required. While parking in some areas is free in Reykjavik on holidays, including New Year's Eve, that's not the case everywhere. Check the signs in the area to be sure, before you leave your car.
For more tips on how to drive and park around Reykjavik, make sure to check out our guide to driving in Iceland, no matter when you plan to travel to Iceland. 
Driving in Iceland on New Year's Day
It's worth a special note regarding driving in Iceland on New Year's Day specifically, after all the fun of New Year's Eve has passed. Because of all the fireworks that are shot off in Reykjavik, you'll find that, sometimes, the streets are littered with firework debris. Some of that debris might even be unlit fireworks. If you drive over them, they could still explode, causing extreme damage to your car and yourself, as well as any bystanders. So, be safe and drive slowly, paying attention to what's in the road. If you see any firework debris, don't drive over it. 
Additionally, the extra smoke created by the fireworks the night before can result in fog on New Year's Day. If that's the case where you are, drive extra slow and proceed with caution. 
Otherwise, be sure to follow our tips for driving in Iceland in the winter. December and January come with harsh winter weather and potentially hazardous road conditions, and you want to be safe.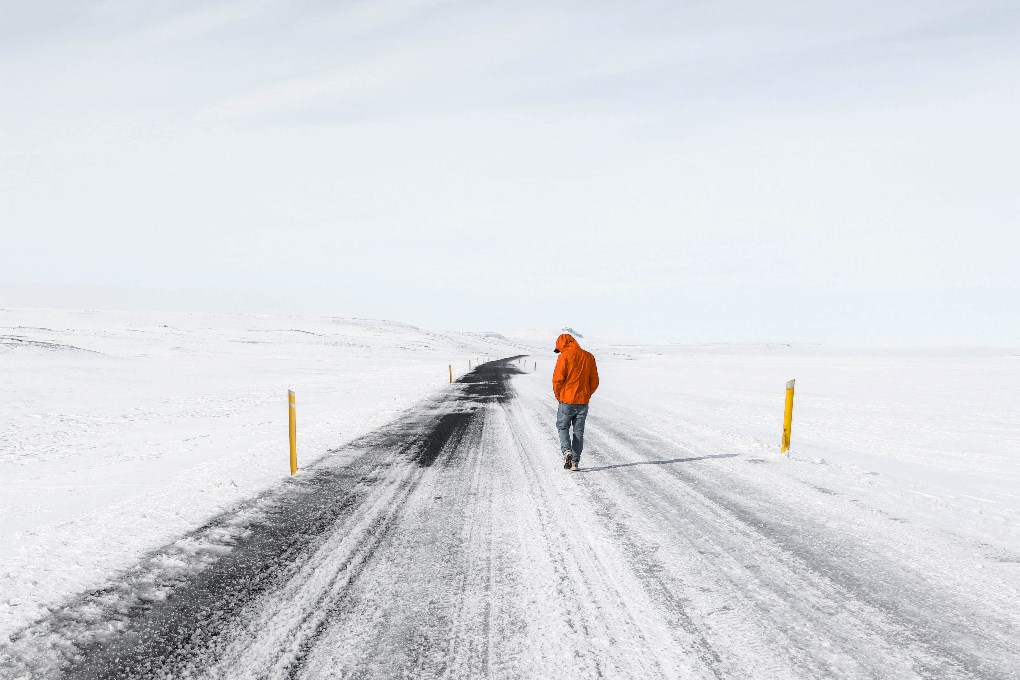 Opening Hours in Iceland on New Year's Day
As you're planning all the fun of a trip for New Year's Eve in Iceland, be sure to account for the differing opening hours and extra closures that will be in place due to the holiday, as you plan your itinerary. As mentioned, much of the country is closed on New Year's Day; some stores will be open, but may be open fewer hours than normal. Many places close extra early on New Year's Eve as well. 
Because of this, stock up on anything you think you might need for the holiday, ahead of time. This includes stocking up on any spirits or liqueurs, as alcohol can only be purchased at Iceland's state-run liquor stores, and these stores are always closed on both New Year's Eve and New Year's Day. 
Similarly, many restaurants are usually closed on the holidays, though if you find yourself in a high tourist area, such as in Reykjavik, you'll find some restaurants open specifically to cater to travellers. However, because there are still few open restaurants in comparison to the number of travellers who want to dine out over New Year's Eve and New Year's Day, it's wise to make reservations at restaurants ahead of your trip, just to be sure you get a table.
Lastly, you may find that car rental office closures over the holidays can impact your trip as well. If you plan on picking up or dropping off a rental car on either New Year's Eve or New Year's Day, be sure to check with your provider first.  
A Final Tip for Driving in Iceland on New Year's 
If you plan on visiting Iceland for the New Year's holiday, you should consider renting a car for your trip. You'll enjoy the flexibility that it gives you, as you can drive when and where you want, whether you want to visit towns outside of Reykjavik for bonfires or sightseeing, or you want to go northern lights hunting rather than watch the fireworks.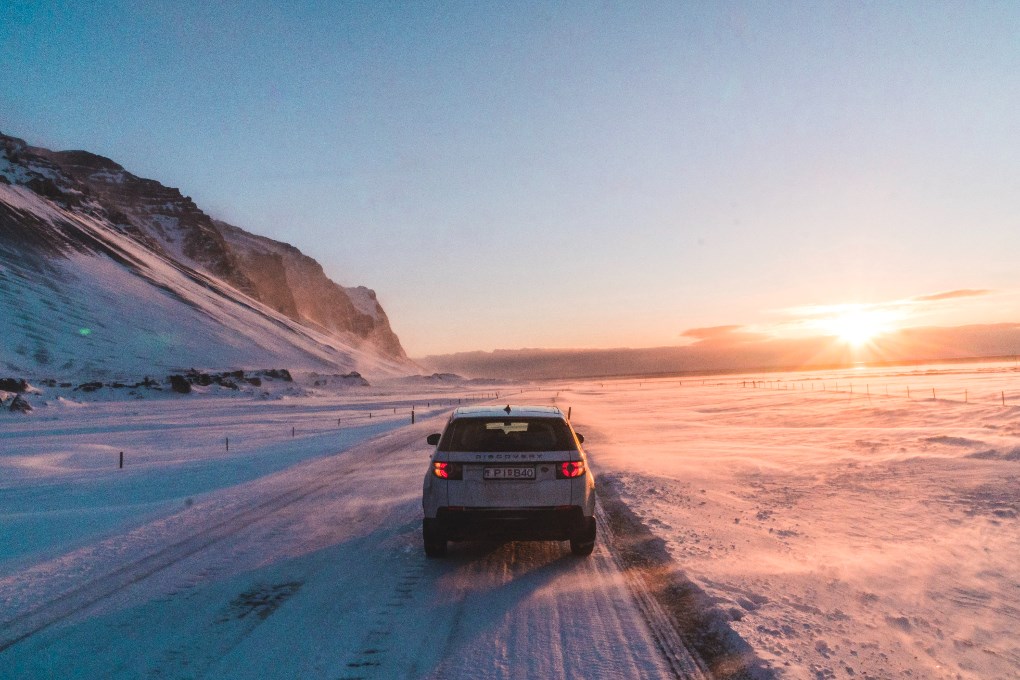 Of course, around this time of year, demand is high, so be sure to plan in advance by renting your car soon. And, while you're at it, why not consider planning an extended road trip around Iceland for after New Year's? Here are a few suggestions for top Iceland January road trips.
Ready to Book?
Spending New Year's Eve in Iceland is an experience that you'll never forget. It's not too late to book for this year, and it's definitely the perfect time to begin planning a trip for next year. Start by reserving your rental car with Lava Car Rental.