Guide to Renting a Car in Iceland: All You Need to Know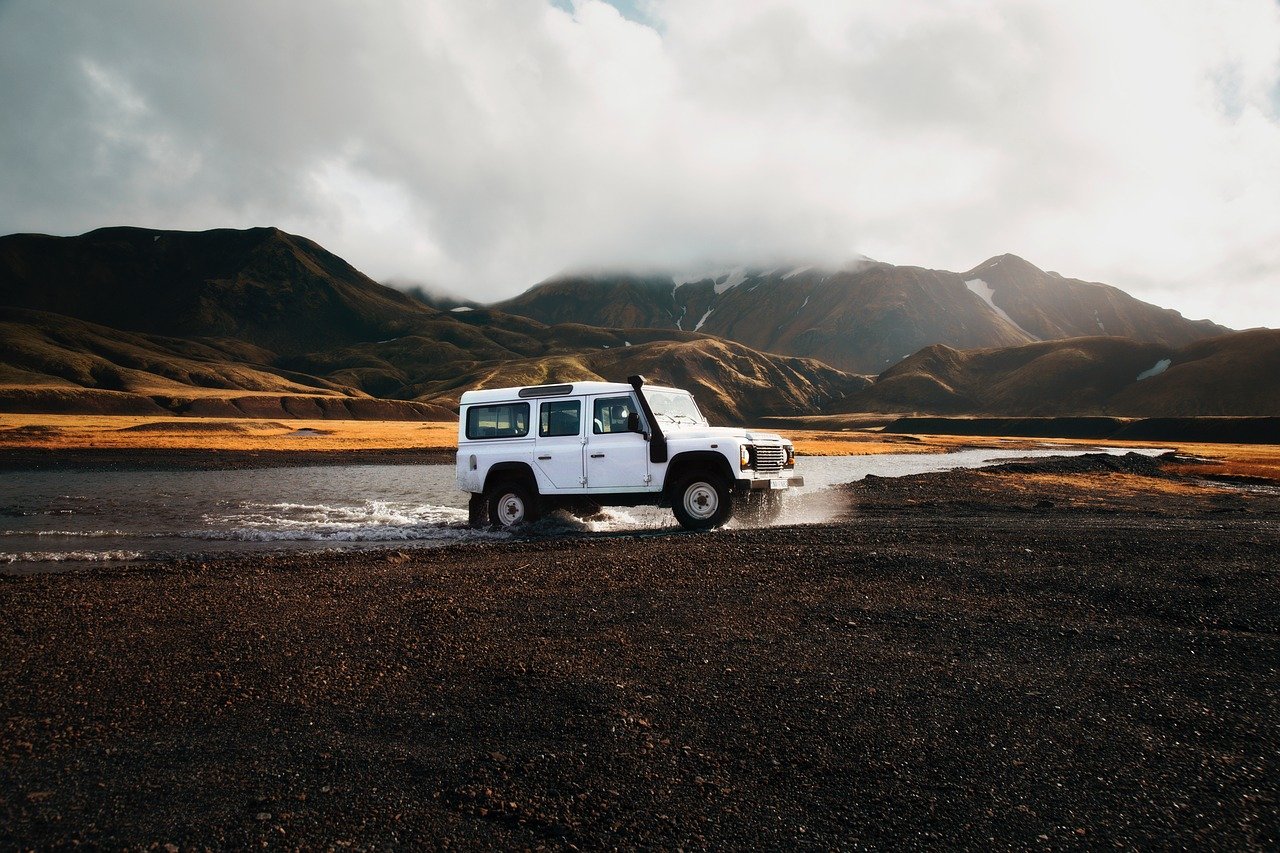 When visiting Iceland, many travellers aim to see as much of our beautiful island as possible — and it's easy to see why. From gorgeous beaches to mammoth glaciers, breathtaking fjords to wide open night skies filled with the northern lights, there's so much to see and do in Iceland. 

But seeing it all requires renting a car in Iceland. Don't make the mistake, though, of assuming that renting a car in Iceland is just like renting a car in the U.S. or U.K., or whatever country you may be visiting from. There are a few things you'll want to keep in mind. We're breaking down all the considerations for you, in our easy guide to renting a car in Iceland. 

Why Rent a Car in Iceland?
If you're not sold just yet on renting a car in Iceland, just think about it for a moment. 
You arrive in Iceland, at the airport in Keflavik, and then take a bus into Reykjavik. Then what? Without a rental car, you're stuck in Reykjavik. That's not to say that Reykjavik doesn't have plenty to offer — you can find amazing museums, cultural attractions, dining, and lodging all in Reykjavik. 
But to see the amazing, jaw-droppingly beautiful landscapes of all of Iceland, you're going to need to take to the roads, making a rental car absolutely necessary.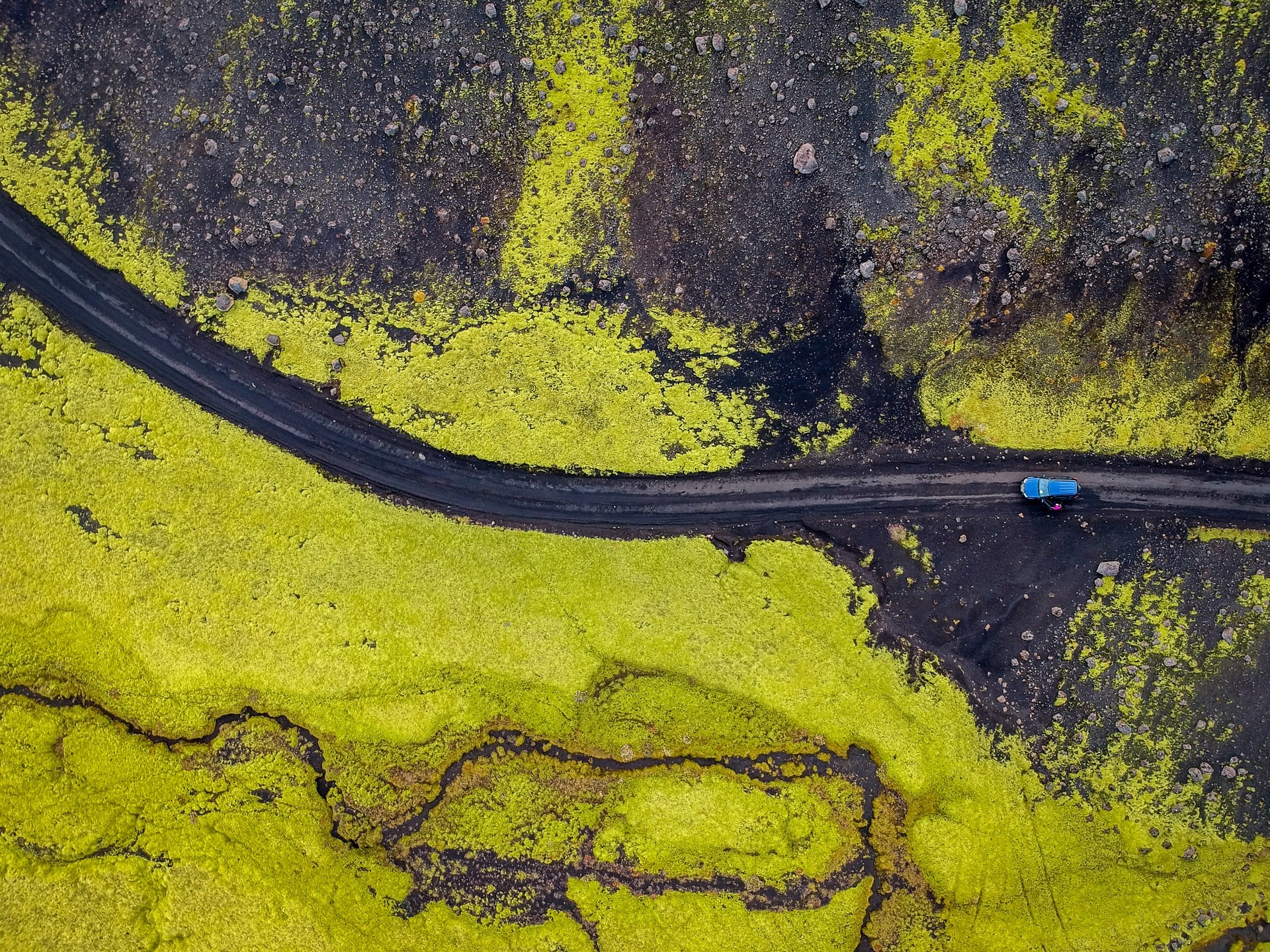 You could take public transportation, but the public buses aren't frequent and won't always take you to where you need to go. Some spots around the country simply aren't accessible by bus or public transportation. The Westfjords, for example, are only accessible via car.
Additionally, while you could feasibly book a guided tour to take you around the island during your stay, this option can be expensive, as well as limiting. You're stuck doing what the tour guide wants you to do, when they want you to do it.
For the optimum in freedom, flexibility, and cost-effectiveness, a car rental is the way to go when visiting Iceland. 

How to Choose the Right Rental Car When Visiting Iceland 
But choosing the right rental car for your Iceland trip is important. When picking your Iceland rental car, here are a few things you'll want to keep in mind. 
Your Itinerary 
Where are you planning to go and what are you planning to do and see while in Iceland? Depending on your answer, you may need to rent a particular type of vehicle.
If you're planning to visit the Ring Road, a very popular route that takes you around the entire island, with stops along some of the most inhabited areas and at some of the most popular points of interest, you would generally be safe to pick just about any type of vehicle (so long as you're travelling in the summer, spring or fall — but more on that below). We see many travellers renting camper vans for Ring Road trips, if they want to camp along the route; economy cars if they want to save a bit of money; or 4x4 vehicles, particularly during the winter months.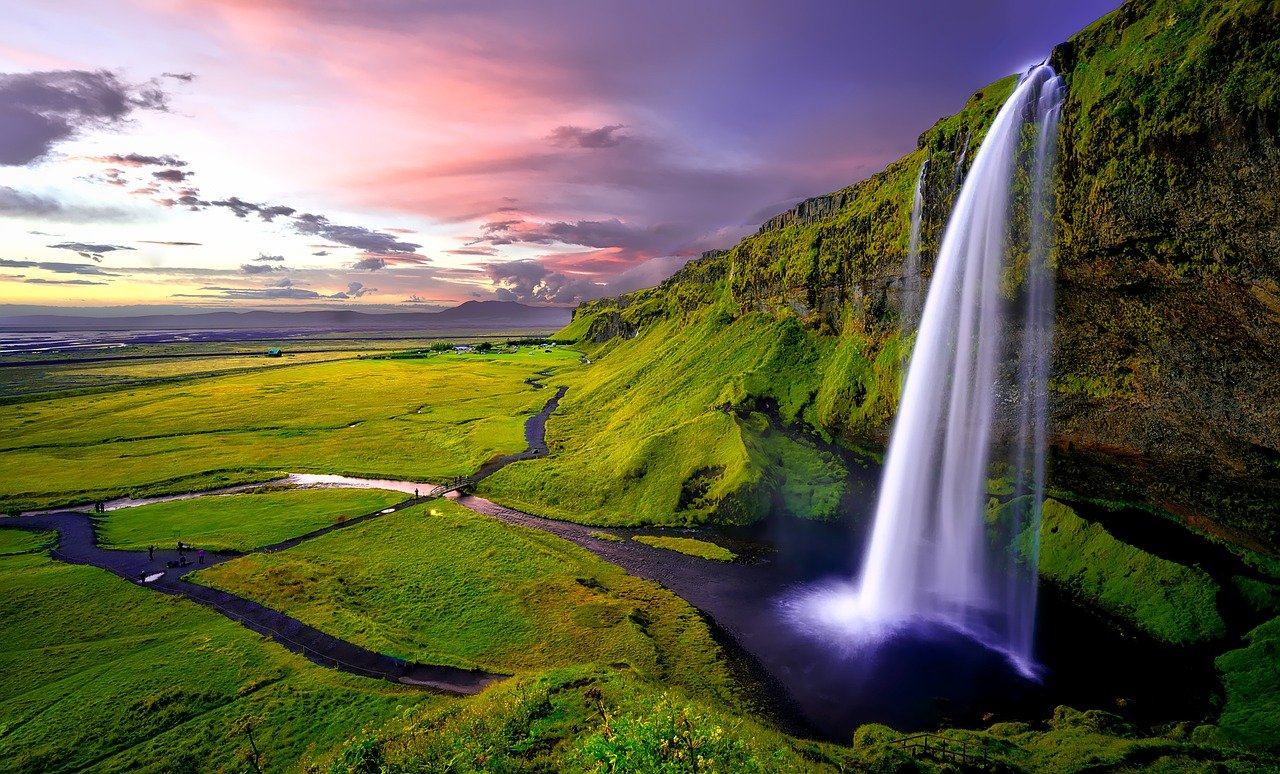 If you want to visit the Westfjords, all vehicles are still permitted, but we generally recommended renting a 4x4 vehicle for these trips. The Westfjords are, all in all, a little more rugged than other parts of Iceland, so you'll want to be properly prepared for whatever conditions come your way.
Similarly, if you want to visit the Icelandic Highlands, you'll definitely need a 4x4 vehicle, as the roads there are particularly treacherous under certain conditions — so much so that they're not even open during the winter months!  
The Timing of Your Iceland Trip
As mentioned above, you'll also want to pick certain types of vehicles depending on the time of year you visit Iceland. 
During the summer, mid-May through August, you can take all types of cars along the Ring Road route of Iceland and feel pretty confident that you won't run into any trouble. Camper van, 4x4 vehicle, or economy car — they'll all work just fine.
If, though, you're visiting the Westfjords or Highlands during the summer months, you'll still want to play it safe and rent a 4x4 vehicle. Even during the summer months, the roads in these particular regions can be a little uncertain, and we always advise our customers to put safety first.
During the Iceland winter, however, November through March, we recommend our customers choose a 4x4 vehicle no matter where they're planning to travel in the country. The Icelandic road conditions during the winter months can be icy, snowy, and hazardous, and a 4x4 vehicle is necessary. 
Keep in mind, too, that many areas and roads in Iceland are closed during the winter months. This is extremely common in the Westfjords and always the case in the Icelandic Highlands, which are closed completely to visitors through the winter. 
As for the shoulder seasons of spring and fall, April–May and mid-September–October, it's still advised that you rent a 4x4 vehicle for both the Ring Road and Westfjords. You can, though, rent a 4x4 camper van through the shoulder seasons, if you don't mind sleeping out among the elements, which will give you some added flexibility and the ability to travel and stay wherever most is convenient for your itinerary. The Highlands are still closed during the spring and fall.
The Type of Traveller You Are
Beyond weather and itinerary, when picking a rental car for a trip to Iceland, you'll also want to consider what type of traveller you are and who you're travelling with.
If you're a travelling family with children, you'll likely need a little extra space, so you may want to choose a regular-size economy car or a 4x4 vehicle. These can usually fit about four to five passengers. 
If you're a travelling couple or pair of friends, you can save a little extra cash and opt for a small economy car suitable for two travellers, plus luggage. You can also find smaller, more suitable 4x4 vehicles, as well as smaller camper vans suitable for two travellers. 
If you're a travelling group, you can find larger vehicles that can fit up to seven passengers, such as our Nissan X-Trail, which fits seven passengers and three large suitcases or four small bags. 
Regardless of how many people you're travelling with, if you're the adventurous type, you might prefer a camper van, so you can stay overnight, wherever the wind takes you. Lava Car Rental offers camper vans suitable for as few as two, or as many as five, travellers.
If, however, you'd rather choose comfort over adventure, you might be more interested in renting a luxury vehicle, such as our Toyota Land Cruiser, which fits seven passengers and offers a range of desirable features, such as heated seats (which you'll absolutely love coming back to after spending a morning or afternoon exploring the chilly Icelandic landscape!).
Whatever type of traveller you are, Lava Car Rental offers a range of vehicles to suit a variety of needs, so everyone can find the perfect fit for their Iceland trip.
What to Look for When Reserving Your Iceland Car Rental 
If you think you very nearly have the perfect vehicle picked out, make sure to take just a few other considerations into account before making your final decision. You'll want to look at…
The Rental Car's Transmission 
Rental cars in Iceland come with both manual and automatic transmissions. You'll find that when visiting just about anywhere in Europe, a manual transmission is the standard option; however, since that's not the case everywhere in the world, you may not feel comfortable driving a vehicle with a manual transmission. If that sounds like you, be sure to verify that the car you're renting comes with an automatic transmission. 
Any Extra Features
Certain rental cars come with certain extra features that you may want (or even need) during your Iceland trip. For example, Icelandic law requires that all child passengers ride in a booster seat or child car seat, so you'll likely want to rent a car that comes with one already installed.
Other extra features that you may want include GPS navigation systems, a portable WiFi router, or a luggage box that sits atop the vehicle. A very popular add-on for many travellers is an additional driver, which allows another person in your party to drive your rental vehicle.
While those renting a car from Lava Car Rental have the option to add on extra "kits" like sleeping or kitchen kits that include everything you'd need to cook or sleep on the go, when you rent a camper van with us, all of that is already included in your rental price. Sleeping kits, kitchen kit, electric cooler, gas stovetop, foldable chairs, and table — you get it all, a perk you won't find with many other rental companies in Iceland. 

Insurance Options 
When you rent a vehicle with Lava Car Rental, a collision damage waiver (CDW) and theft protection are always included. This will protect you in the event of damage to the rental car. However, you do have a few more options to consider, if you want additional insurance coverage.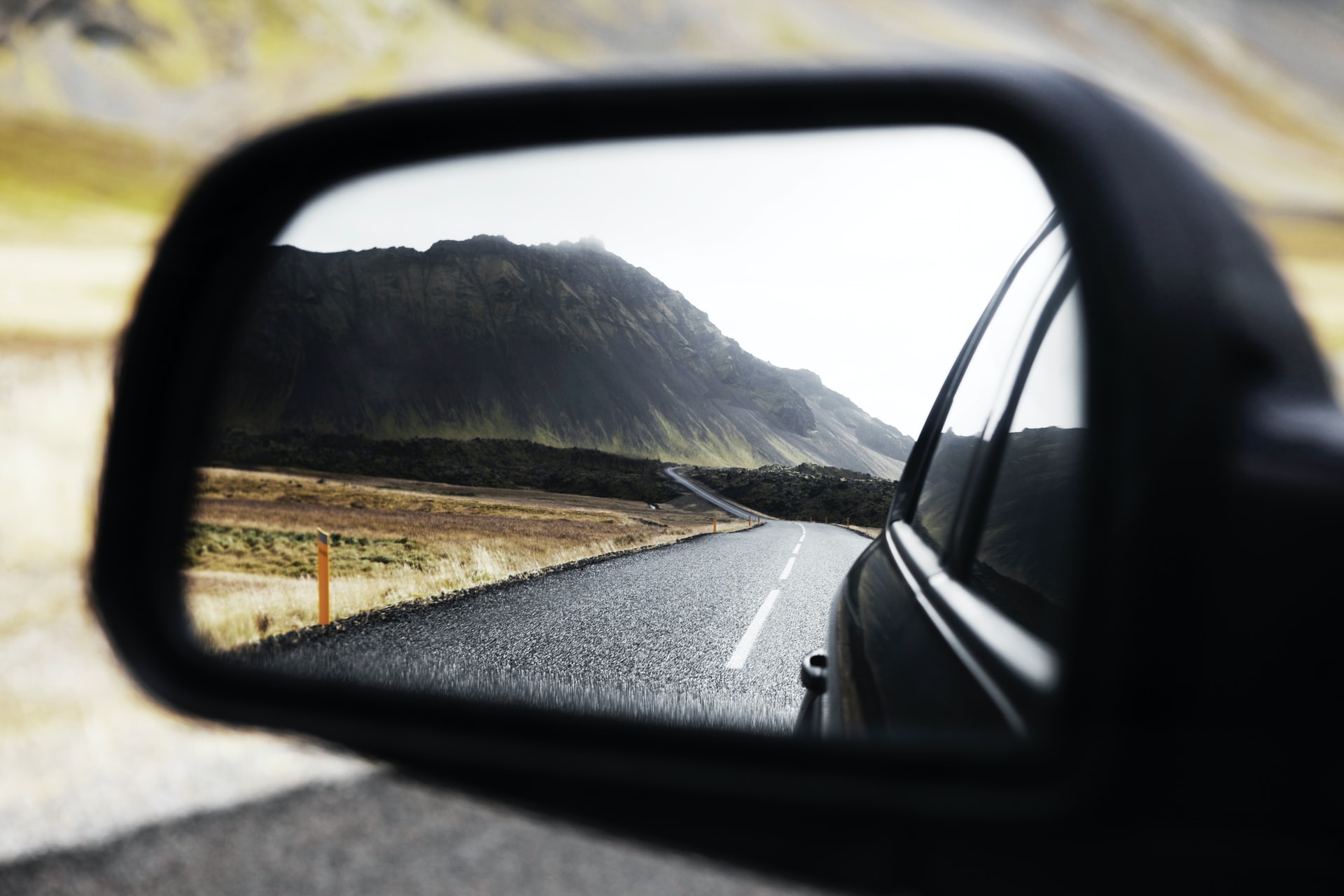 With Lava Car Rental, you can pick an insurance package, which includes a range of protection, but you can also pick and choose individual types of insurance and protection, to create your own personalized coverage package. We offer insurance for issues such as damage from volcanic ash and sandstorms, flat tires, damage caused by driving over gravel, and more.  
Our Platinum Insurance Package includes all the protection below, with no self-excess:
CDW: Collision Damage Waiver
SCDW: Super Collision Damage Waiver
GP: Gravel Protection
WP: Windscreen Protection
SAAP: Sand and Ash Protection
TP: Theft Protection 
TIP: Tire Protection 
Our Premium Insurance Package includes all the protection below with 90,000 ISK self-excess:
SCDW: Super Collision Damage Waiver
GP: Gravel Protection
WP: Windscreen Protection
SAAP: Sand and Ash Protection
TP: Theft Protection 
TIP: Tire Protection
Fuel Usage
Every car uses fuel a little differently, and if you're wanting to save cash where fuel is concerned, you'll want to take a look at how many kilometres per litre of gas your rental car will go. Then, to get an idea of how much you can expect to spend on fuel while in Iceland, you can check out the current prices at some of Iceland's primary gas and service stations, including Orkan, OB, and N1.
Cancellation and Change Policies
While you might not think you need it now, a cancellation and/or change policy can come in handy just in the event that you do unfortunately need to reschedule or cancel your trip to Iceland. Look into the cancellation and change policies that come with your rental car before you book.
Lava Car Rental allows you to pay for your vehicle after you arrive in the country, no-prepayment needed, and our flexible change and cancellation policy allows you to change your booking for free up to 48 hours before your scheduled pick-up. You can also cancel your booking up to 48 hours before the scheduled pick-up and then receive either a full refund or a voucher that's valid for four years from your cancellation date. 
What You Need to Rent a Car in Iceland
Picked the right vehicle for your trip to Iceland? Great! Now, you'll only need a few more things. 
In order to rent a car in Iceland, you'll need a driver's license from your home country (no need for an international drivers license while you're in Iceland!) and a credit card (Lava Car Rental will accept a debit card in lieu of a credit card, if needed), and you'll need to meet some minimum age requirements. 
At Lava Car Rental, we only require you to have been issued a driver's license at least one year prior to the date of your rental car pick-up and that you be at least 18 years old (some vehicles do require a driver that's at least 20 years old).
How to rent a car in Iceland
In order to rent a car in Iceland and guarantee your reservation, first, you will need to make a booking online. Contrary to other countries where you can go to the car rental company's desk and book directly from there, in Iceland you will need to make your reservation online. If you have decided to rent a car with Lava Car Rental, you can do it from the website here: https://www.lavacarrental.is/ 
During the booking process, you will need to indicate your contact details, the pickup/dropoff time and location and the driver's information. You will also be able to add extra items and additional insurance. If you are not sure yet about it, don't worry - you can always add them when you pick up your rental car if you wish to do so.
After you have finalized your booking, you will receive a voucher confirming your Iceland car rental reservation. In the receipt, you will find the booking reference that you will need to present on arrival to collect your rental vehicle.
If you have any questions before, during or after the booking process, you can reach out to us at info@lavacarrental.is. We will be happy to assist you.
Driving Rules in Iceland
But beyond the requirements for renting a car in Iceland, what are the driving rules in Iceland? Depending on your home country, the road rules in Iceland may be a little different than what you're used to.
Here in Iceland, we drive on the right side of the road. Everyone in the car must be wearing a seatbelt. Headlights must be on at all times. All mobile phone usage is prohibited while driving. Off-road driving is also prohibited. 
While speed limits vary, the speed limits on urban roads are typically 50 km/h (31 mph); the speed limits on paved roads are typically 90 km/h (56 mph); and the speed limits on gravel roads are typically 80 km/h (50 mph). 
Want to learn about the various road signage you'll find throughout Iceland? Here's a quick guide to this and other rules of the road. 
Weather & Road Conditions in Iceland 
The weather in Iceland is volatile. It can change very quickly and very drastically. Both before your trip and during, check your regional weather forecast and then adjust your plans accordingly. You don't want to be caught unawares in some bad Iceland weather.
The road conditions likewise change with the Icelandic weather. Before you drive anywhere, check the road conditions. You can even subscribe to Safe Travel SMS updates during your trip, so you can easily be alerted anytime the weather or road conditions might interrupt your travels. 
Renting a Car During COVID-19
Of course, currently, COVID-19 is a worry for travellers all over the world. Luckily, Iceland is open for visitors. While COVID-19 travel restrictions are always changing and we encourage you to visit Iceland's primary COVID-related information page while preparing for your trip, here's what you can generally expect:
Travel restrictions currently apply to all third-country nationals, with exemptions in certain cases
All travellers planning to enter Iceland must submit a certificate of a negative PCR or antigen COVID-19 test before boarding their aircraft or ship, for a test taken no more than 72 hours before departure.
Again, these requirements are apt to change, and you can always find the most up-to-date information on Iceland's main COVID-19 traveller information page. 
Once travellers have completed the necessary requirements, they're ready to start exploring Iceland. Travel providers like Lava Car Rental are taking all of the necessary precautions to keep our visitors safe. You can rest assured that all of our vehicles are properly sanitised between each rental and our staff takes care to social distance and keep you and your family safe during your rental car pick-up and return.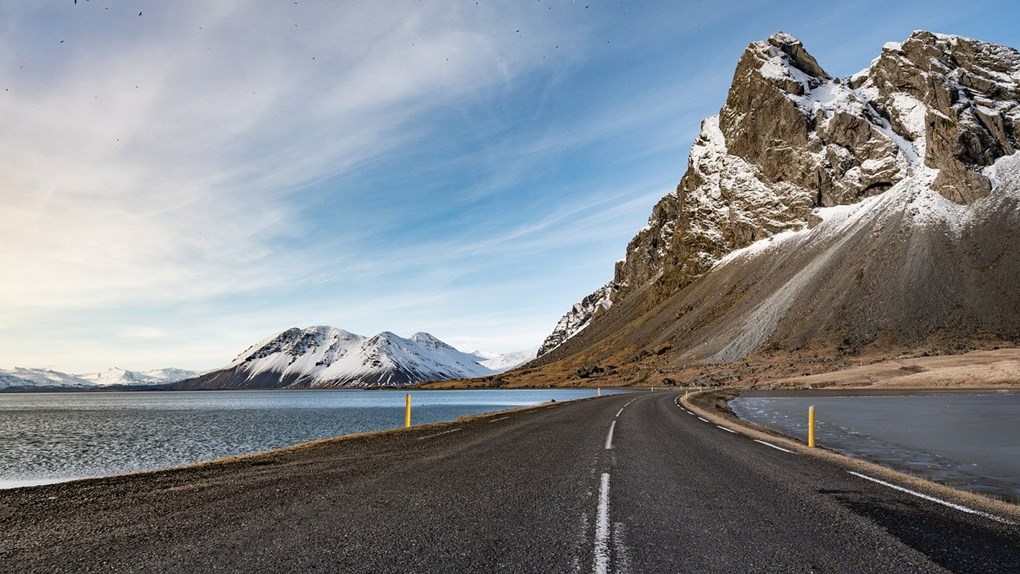 Ready to Book Your Iceland Car Rental?
Booking a car rental for your trip to Iceland can be one of the best decisions of your entire visit. Enjoy the flexibility and freedom you need to the island's best sights on your own schedule — and without breaking your travel budget. When you take all the right factors into consideration, picking the right rental car for seeing Iceland is easy. 
Need more info? Check out the Lava Car Rental website and don't hesitate to get in touch. We're here to help you make the most of your Iceland vacation.