The Ultimate Guide to Transport in Iceland
If you're a frequent traveller, you may be accustomed to using public transportation in whatever destination you happen to be visiting. Subways, bus services, ride shares — they all can come in pretty handy when you're finding your way around a new city. However, when you're travelling to Iceland, you'll quickly discover that public transport in the country is somewhat lacking (at least compared to other major tourist destinations). Preparing for this ahead of time can save you a lot of frustration and annoyance.
Put simply, the only public transport in Iceland that you're going to find is a bus service. So, in order to get around the island, you'll likely want to either rent a car and drive yourself, or join a local tour that will provide transportation for you. There are a few other options (such as travelling around the country via a taxi or planes), but these are often also more expensive. 
We'll be talking about all of your Iceland transportation options below, so keep reading!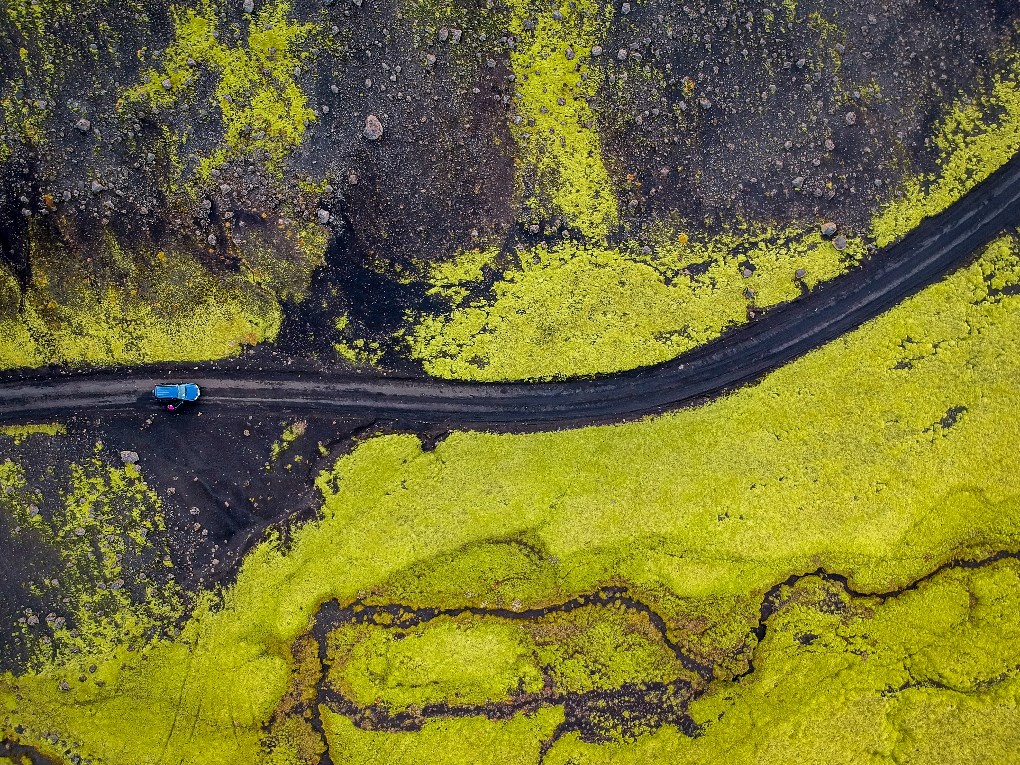 General Info About Iceland's Transportation Options 
Iceland's transportation options have always been a little limited. Up until the early 20th century, most Icelanders were still getting around via horse or foot, and switching to automobiles took some time. Now, you still won't really find much public transport in Iceland, which can be a bit of a sharp change for travellers coming from cities where public transportation is the norm. 
You'll find that most Icelanders choose to drive to get around. In fact, in 2017, Iceland officially finally had more cars than people in the country! Iceland's government has also, in the last few years, made significant updates to the roadways and national highways, making it easier to get around via car, whether you're a local or a visitor. Now, you can get just about anywhere in the country via a nice, paved road (except for, of course, where accessibility is limited to F-Roads, which you can read about in our guide to Iceland's F-Road system). In fact, you can get from Reykjavik in the south to Akureyri in the north in a single day. 
So, is there public transportation in Iceland? Only the bus system, which won't get you very far. Service is primarily limited to Reykjavik and the surrounding areas. You can get shuttle transport from Iceland's airport in Keflavik, but that'll just get you to popular nearby spots like the Blue Lagoon, as well as Reykjavik. To see the rest of the country, you'll want to take advantage of those newly upgraded roadways and highway systems. Here's how to do so.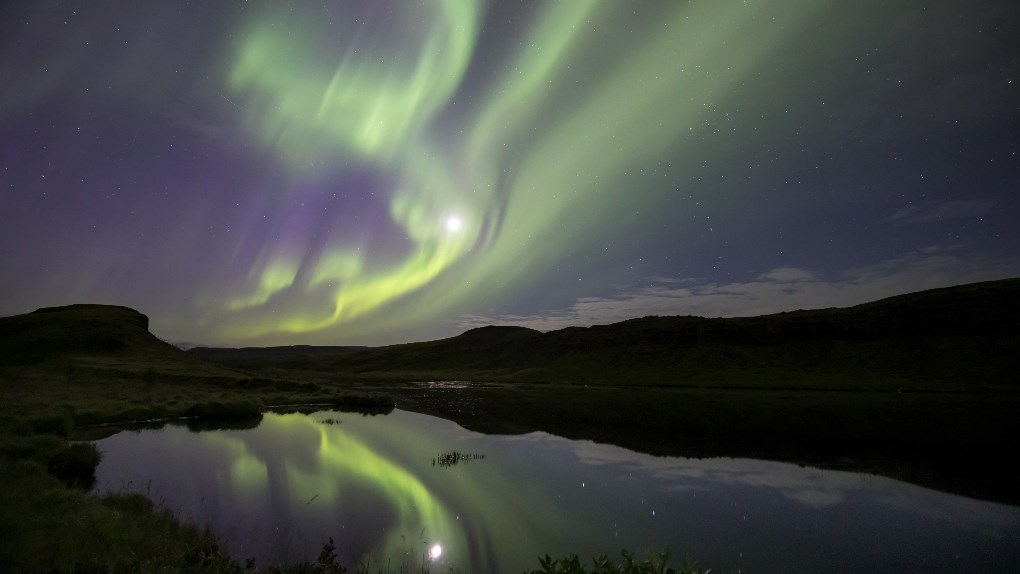 Travelling Iceland in a Rental Car 
Travelling Iceland via a rental car and a self-driving itinerary is often the most enjoyable way to see the country. Renting your own car allows you to go where you want to go, when you want to go there, without worrying about someone else's itinerary or meeting up with a tour group. You just hop in your car and go at your own pace (and if you rent a campervan, you can even sleep where you want, too — no need for finding a hotel). 
Of course, renting a car to see Iceland isn't as straightforward as it initially sounds. This is an important decision that will greatly impact how much you enjoy your trip. You'll want to consider several different factors before you choose your rental car.
What's your itinerary?
First, you'll want to consider what your itinerary consists of. What are you hoping to see and do while in Iceland? Do you have a whole road trip planned out?
If your itinerary includes you sticking only to the paved roads, such as Route 1, and/or around the more populated areas of Iceland in the South, then you'll be able to rent an economy car and possibly save yourself a bit of money. If, however, you plan on visiting the Icelandic Highlands, which require you to drive on Iceland's F-Roads, you'll need a 4x4 vehicle. This is because it's illegal to drive on Iceland's F-Roads with anything that is not a 4x4 vehicle. The roads are very rough and usually include high water crossings, so driving on them with a 2WD car is dangerous and can damage the vehicle.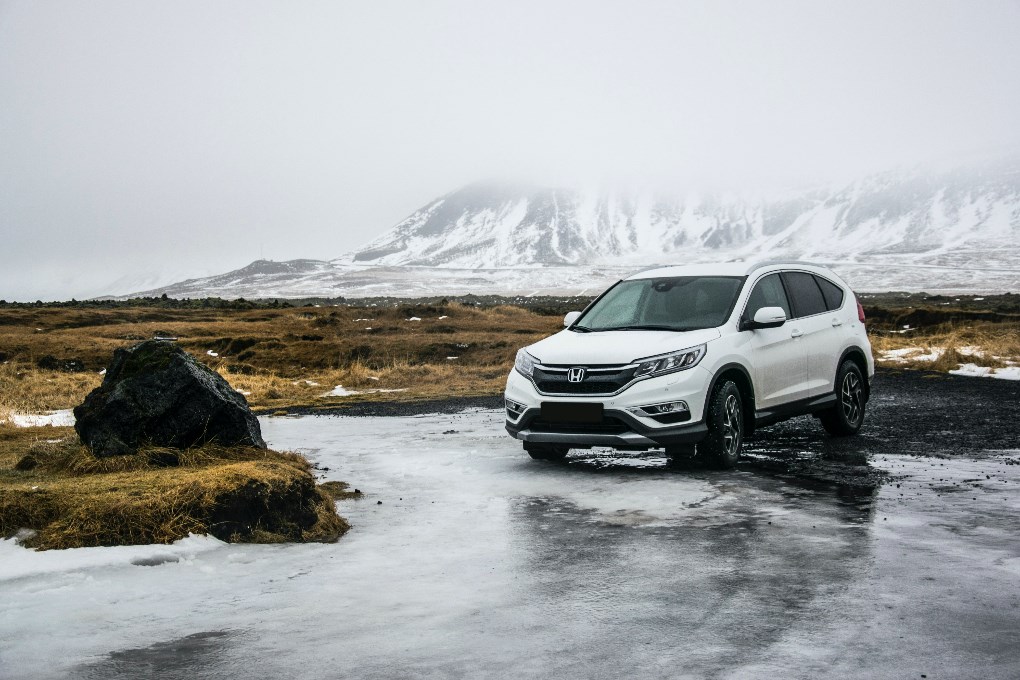 What's the season of your visit?
But in addition to your itinerary, you'll also want to consider the season of your visit. If you're travelling to Iceland in the summer, you can rent an economy car and be assured that it will keep you safe in Iceland's mild summer weather. However, if you're visiting in the winter, you'll want a 4x4 vehicle that can handle all the snow, ice and other inclement conditions that can prove hazardous for lesser automobiles. (And do keep in mind that even if you rent a 4x4 car for your winter visit to Iceland, the winter weather can still impede your travel, as even the most modern Icelandic roadways can become blocked and remain blocked for days during the winter months). 
What kind of traveller are you?
You'll likewise want to consider your travel group before booking a rental car for a self-driving trip to Iceland. If you're travelling in a group of more than three adults, you'll need a larger vehicle that can hold everyone comfortably. Likewise, if you're a family with lots of children, you'll need something that can hold all of your luggage. However, if you're a single person or couple travelling to Iceland, you'll probably be easily comfortable in a smaller, economy car. 
If you're a luxury traveller, you'll additionally probably want a 4x4 vehicle that's outfitted with all the amenities you might want, such as heated seats and a better audio system. If you're an economy or budget traveller, you might prefer to skip these features in order to save some money. 
All of these factors will play into what vehicle you choose for your self-driving tour of Iceland, if that's how you choose to get around the island during your trip. We feel that renting a car is definitely the easiest way to get around, especially if you're more accustomed to the convenience of public transportation in other countries.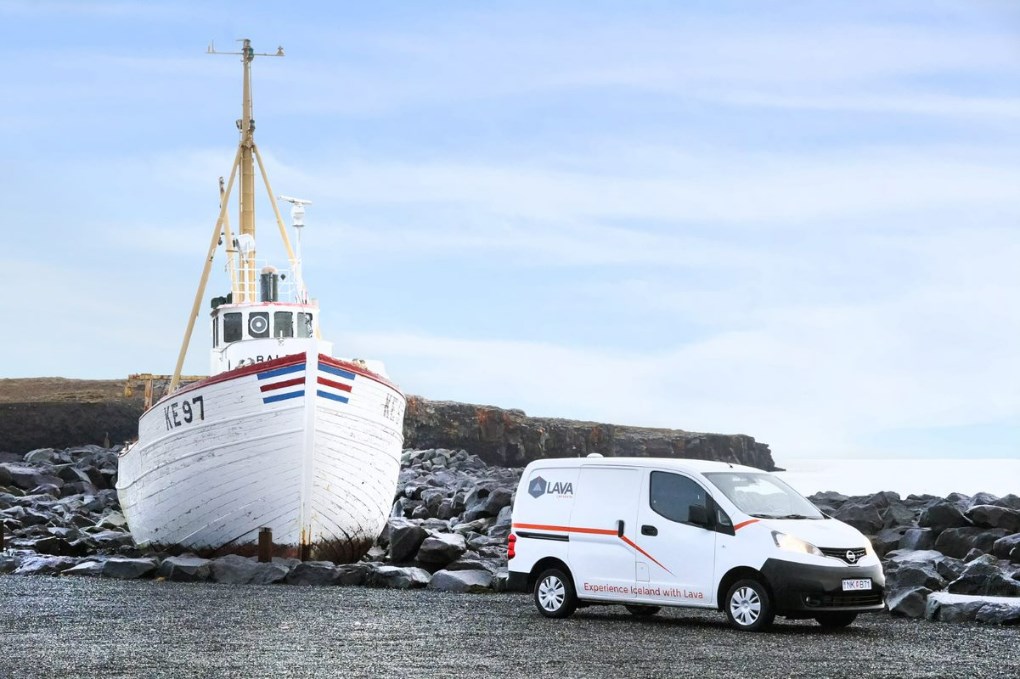 Travelling Iceland on a Tour
As mentioned, after choosing to rent a car and self-drive around Iceland, the second-most popular pick for seeing the country is via a tour that provides your transportation for you. These tours come with both their advantages and their disadvantages.
The advantages, of course, include the fact that you don't have to drive yourself anywhere at all. The tour picks you up, drops you off, and takes you all around the island, to whatever sites you're most interested in seeing (so long as you book a tour that takes you to those sites). You also get the benefit of having a tour guide with you, who can answer any questions and act as a local advisor as far as the best things to see and do, so you're not merely relying on your own research. 
Unfortunately, these tours also come with their disadvantages. You're at the mercy of the tour guide's schedule, so you have to see Iceland's attractions as they dictate, versus whenever you like. You also might be travelling with other tourists on a single tour, which leaves you with a lack of privacy. 
Whether or not you choose to travel to Iceland on a tour will depend on your personal preferences. Some travellers like seeing the top spots with the help of a tour guide, and in a group, while others prefer their privacy and flexibility. If you do decide to join an Iceland tour, you can find local tours from Lava Car's partner providers.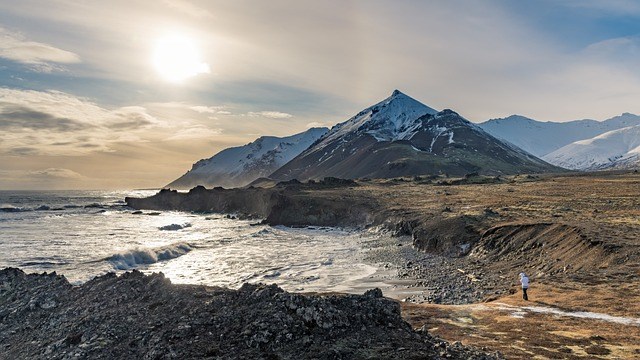 Travelling Iceland by Bus
But what about those buses, you ask. If public transport in Iceland is limited to bus service only, how can I take advantage of it? 
If you're only travelling around Reykjavik and the surrounding areas, you may very well find that Iceland's bus service can get you everywhere you need to go. This government-run service provides bus stops around the city, with the bus schedules posted so that you can easily find the service you need, to get you where you need to go. 
You'll be expected to pay for your bus ride with either exact currency or a day pass.
If you plan on using the bus a lot while you're in Iceland, though, you can choose to instead download the Klapp bus app via the Apple App store or the Android store, which allows you to purchase your fare on your phone, as well as purchase long-term tickets, such as a one-month bus pass. (The bus app is available in English and you'll be glad to know that many of the bus drivers speak English, too, in case you need any help.) 
Don't need a bus pass for quite that long? You can also purchase bus passes for a few days at a time, at various retailers and organisations around the area, ranging from convenience stores to libraries. 
You can also purchase a singular bus service between Reykjavik and Keflavik, in case you just need to get from the airport to your hotel and back. 
All of the above information, however, only applies to the buses that run within Reykjavik. You can also find Straeto buses that run outside Reykjavik. These are identifiable by their blue and yellow exteriors. You can not purchase bus passes for these particular buses in advance. Instead, you pay in cash or via card or the app, once you're at the bus. Your pass will differ according to how far you plan to ride and you can even bring along your luggage on these bus rides, making these buses an easy way for travellers to get to certain select cities around the country. 
You can get full information on all of the bus services in Iceland, on the Straeto website.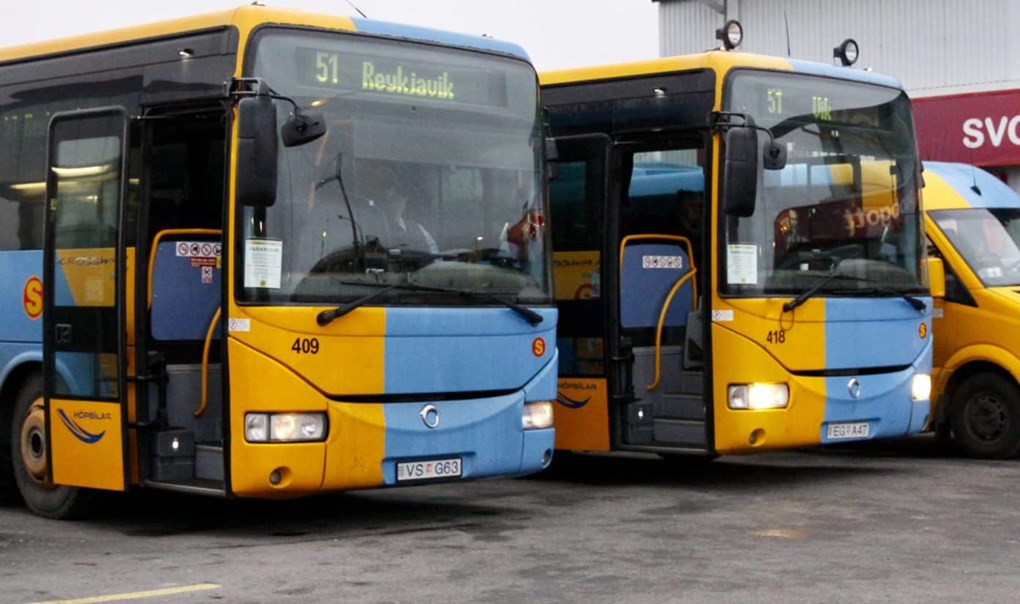 Travelling Iceland by Taxi 
If you need to quickly get from one spot in Reykjavik to another, you might find the bus service to be a little more trouble than it's worth, so what are your other options? Well, if you're in downtown Reykjavik, you can choose to take a taxi service. 
Reykjavik's taxi service is a traditional taxi service, not like the rideshare service that you could get via Uber or Lyft. In fact, Uber and Lyft aren't available at all, anywhere in Iceland; while many Icelanders would like to see these services make their way to the country, the legislation does not currently support their introduction. 
So, to hail a cab or call a taxi, you can either find a cab rank (a place where you'll find taxis waiting for customers, often outside popular attractions) at one of the various spots around downtown Reykjavik, or you can try to hail one as it drives past. If you're unsuccessful with both of these, you can call the taxi service directly and arrange for the taxi to pick you up at your desired locale. There are two main taxi services in the city: Hreyfill and BSR. 
You can reach Hreyfill by calling +354 588-5522 or by downloading the Hreyfill app on your iPhone or Android device.
You can reach BSR by calling +354 561-0000.
It's worth noting, though, that taxi fares are quite high in Iceland, and this will be your most expensive option for getting around the city.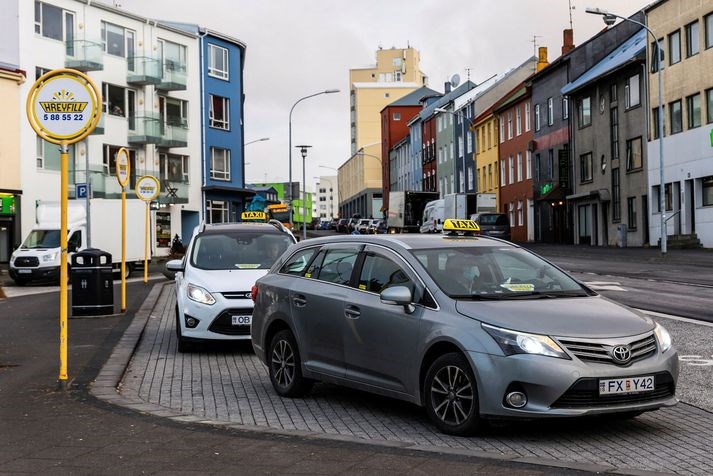 Travelling Iceland by Plane
Lastly, in some cases, you might want to consider getting around Iceland via plane. While Iceland only has one primary international airport, Keflavik Airport, which you'll fly into and out of, there are other, smaller airports scattered across the country. So, if you want to travel around the island quickly, you can fly between these smaller airports, which are often serviced by small aircraft with daily flights. 
If you're in Reykjavik, for example, you might want to travel to the nearby Reykjavik Domestic Airport (which is much closer to the city than Keflavik Airport, about 50 kilometres away). From Reykjavik Domestic Airport, you can fly to other regions of Iceland and cities in the north, west and east. You can even fly to Greenland and the Faroe Islands from there (even though it's technically a "domestic" airport)! 
When flying around Iceland, you can usually be assured of a quick, easy flight, making flying a suitable option for those who want to get, say, from southern to northern Iceland in about an hour, and who don't want to take the time to drive the entire way (though it's definitely an enjoyable experience that we'd recommend!). Additionally, flying can allow you to travel to some Icelandic destinations in the winter months, when roadways are closed and some towns are otherwise inaccessible.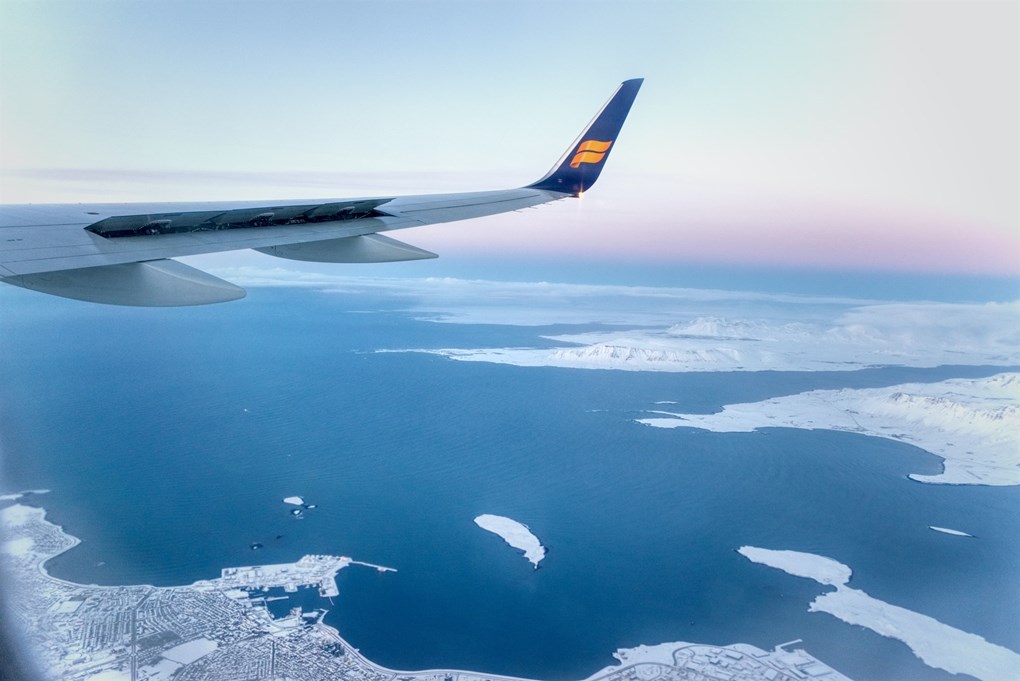 Which Transportation Method is Best for Your Icelandic Trip?
Which transportation method is best for your Icelandic trip will all depend on your individual needs, travel style and travel budget. Each method comes with its own benefits and drawbacks.
Renting your own car and seeing the island at your own speed is preferable for those who want lots of flexibility, as well as budget-friendliness. Travelling with a tour is ideal for those who want guided experiences and no need for driving whatsoever. Travelling by taxi or bus service is a good choice for those who are just staying around Reykjavik and don't really plan on leaving the city, whereas travelling by plane might be best for those who want to get somewhere in the country quickly, and who don't mind paying a little extra to get there. 
If you do need a rental car during your trip to Iceland, Lava Car Rental is here to help, not only with the best selection of economy, 4x4 and camper vehicles in Keflavik but also all the tips and tools you need to plan an enjoyable, safe self-driving trip around Iceland, on our blog. Check out our full lineup of vehicles to choose the best option for your trip!