Exploring Iceland on a Budget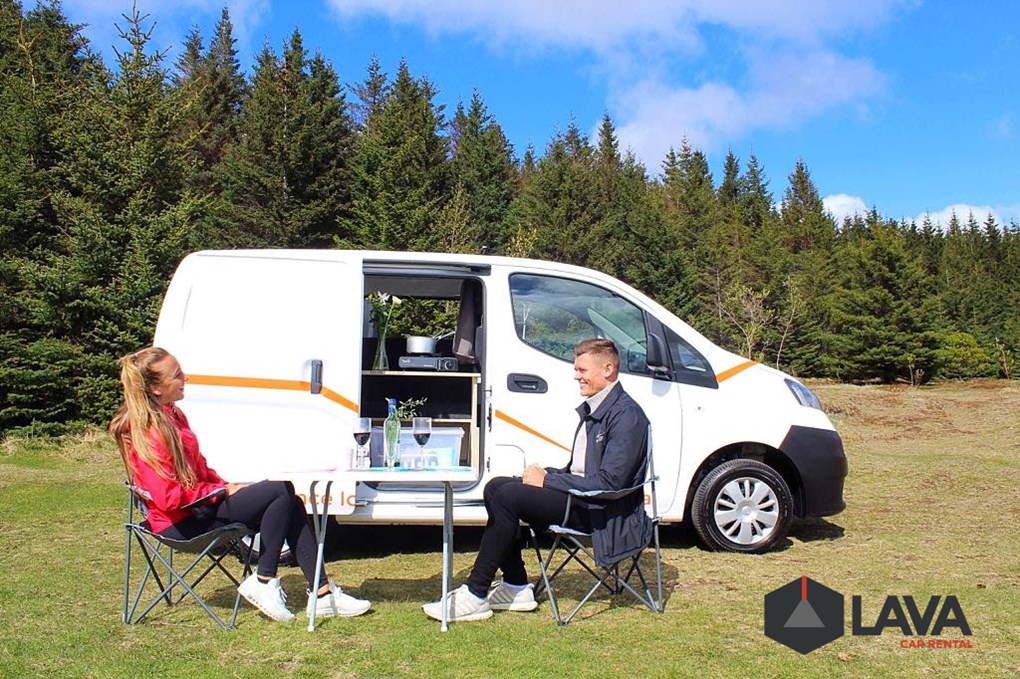 Iceland has been a very popular tourist destination for several years now, but it's not necessarily known as a budget-friendly tourist destination. Instead, Iceland is known for being expensive in general, from your accommodations to tours. However, that doesn't mean it's entirely impossible to enjoy a trip to Iceland on a budget. You can absolutely plan a holiday on our island without overspending.
Wondering how to plan a budget Iceland trip? We have all the tips and tricks you need for seeing Iceland at an affordable rate.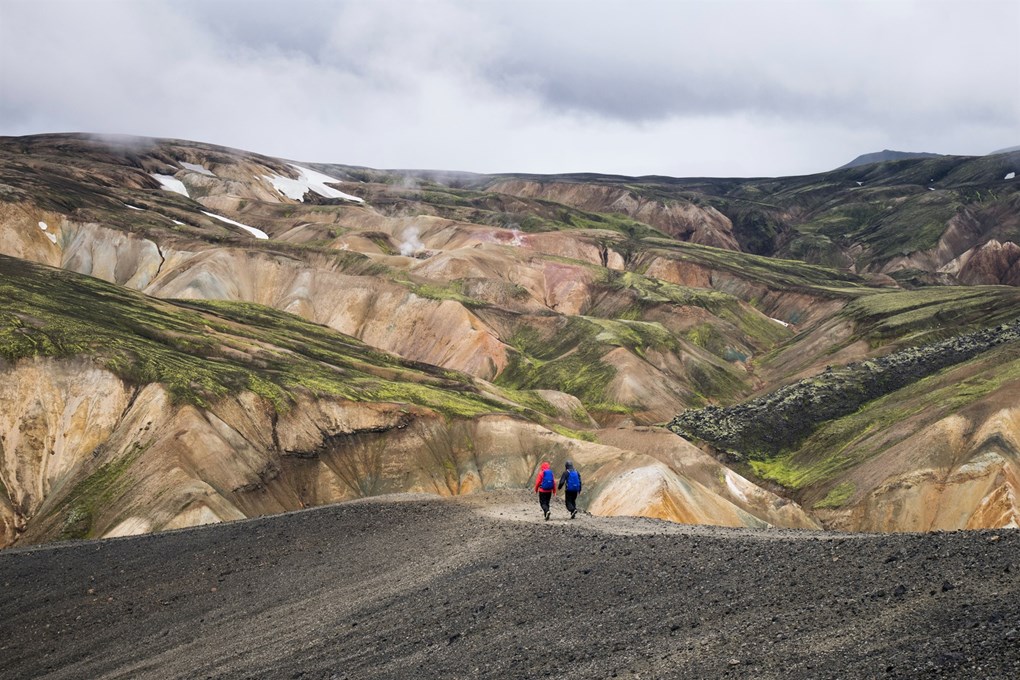 Affordable Transportation in Iceland 
First up is transportation. After all, you have to get around somehow. If you're travelling with a few other people or if you're spending more than a few days in Iceland, the most economical option for transportation is renting a car. 
Renting a car in Iceland will allow you to transport your entire family or up to five or six travelling friends all around the island, without paying individual transport fees via a tour provider or another similar option. It can also help you avoid hefty taxi fees, regardless of how many travellers are in your group. 
Additionally, because many travellers come to Iceland looking to see as much of the island as possible, renting a car will allow you to see and do all of the things you want, on your own schedule. The greater flexibility will likewise help you save money, as you can go outside the cities (like Reykjavik) for your lodging, dining and other activities, where options may be more affordable. 
For a full overview of all the benefits of renting a car in Iceland, as well as help picking the right vehicle for your Iceland trip, check out our helpful guide.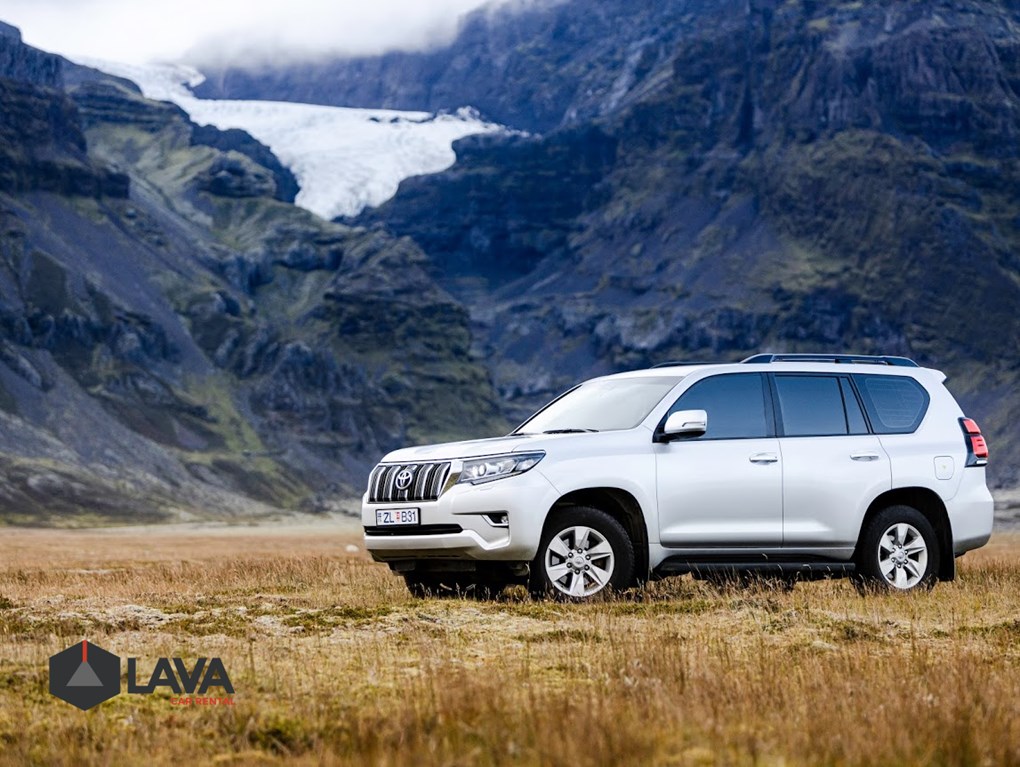 Affordable Accommodations in Iceland 
Beyond flights, hotel accommodations can be one of the most expensive aspects of any holiday. When you're in Iceland, yes, you could choose to stay at high-priced hotels or resorts, but if you're truly looking to save some cash, you'll want to look elsewhere. 
One popular option? Airbnb rentals. You can find very affordably priced home and single-room rentals throughout the entire country via Airbnb (and similar providers), many of which give you ample space, close proximity to some of Iceland's top attractions, room for multiple guests and even space to cook your own meals, which is another great way to save money while travelling (but more on that later). 
Whether you want a cosy cottage under the stars or a luxurious oceanfront abode, you can find a suitable, affordable place to stay in Iceland on Airbnb.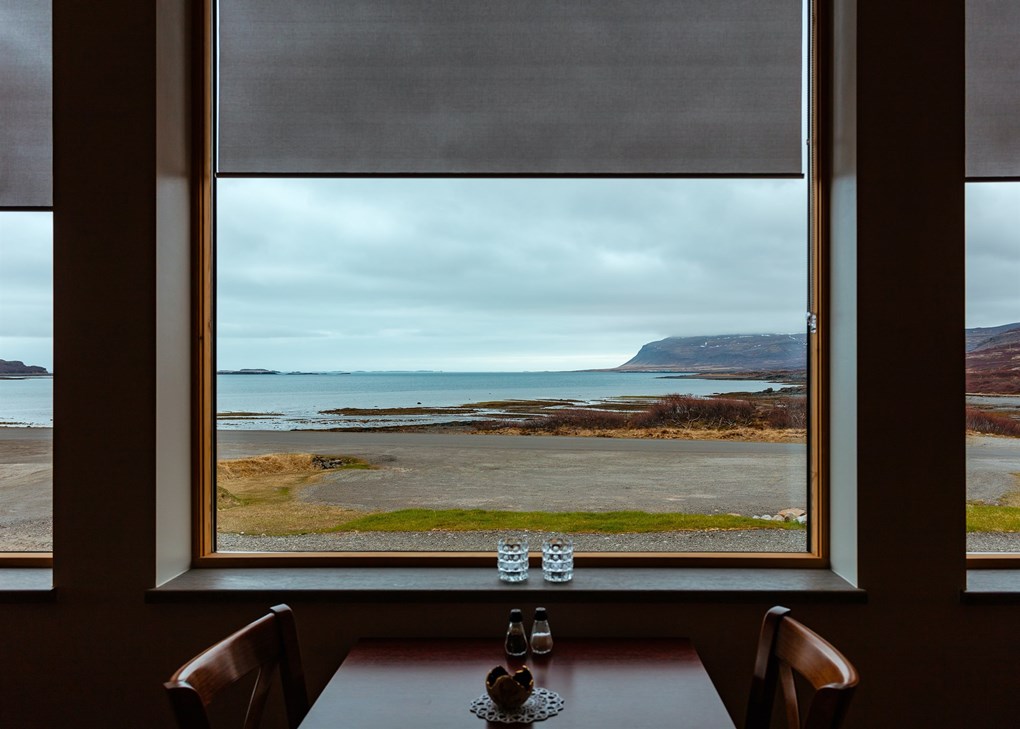 However, if you don't want to spend all of your time in Iceland in one spot (as many like to jump around the island, travelling along with one of our famous routes, such as the Ring Road), another affordable option you may want to consider is renting a campervan. 
Booking a campervan combines the cost of your lodging and your transportation together, saving you even more money, and a campervan gives you the incredible flexibility of driving and sleeping around the entire island. You're not tied down to a specific location or arriving at a specific spot at a specific time like you might be with a hotel room.
Even better? When you book a campervan with Lava Car Rental, all of the amenities you need for camping are included, so there's a very little extra cost on your part (basically all that's left are just things like food and toiletries, which you would probably want to purchase for yourself anyway). All of our campervans include a bed with a mattress, sleeping bags, pillows, bed linens, blankets, an electric cooker, a gas stove, a water tank, pots and pans, cutlery, dishwashing equipment, a foldable table and chairs. You're all set to hit the road!
Intrigued and want to get more information on travelling around Iceland in a campervan? Check out our full guide to renting a camper in Iceland.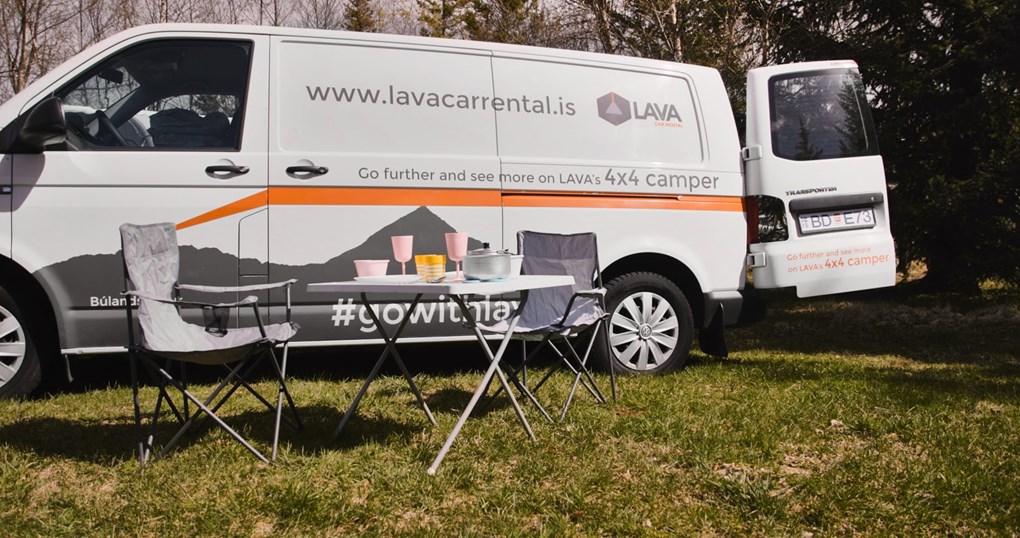 Budget-Friendly Activities in Iceland 
Once you have your lodging and transportation sorted, you probably will actually want to do something while you're in Iceland. Luckily, Iceland is full of affordable, budget-friendly and even free activities. Here are a few of our favourites. 
Visit our natural wonders and/or go for a hike!
Unlike the natural wonders and national parks of other countries, the majority of Iceland's natural attractions are free of charge, with no entrance fees. 
Some of the best of the best to visit include Vatnajokull National Park, in the south of Iceland, where you can see the Vatnajokull glacier and the Jokulsarlon glacier lagoon, as well as the Svartifoss and Dettifoss waterfalls. You could truly spend an entire day or more exploring just this huge park. 
While in the southern portion of the country, also be sure to check out Reynisfjara Black Sand Beach, which is world-famous and a can't-miss spot when travelling around Iceland.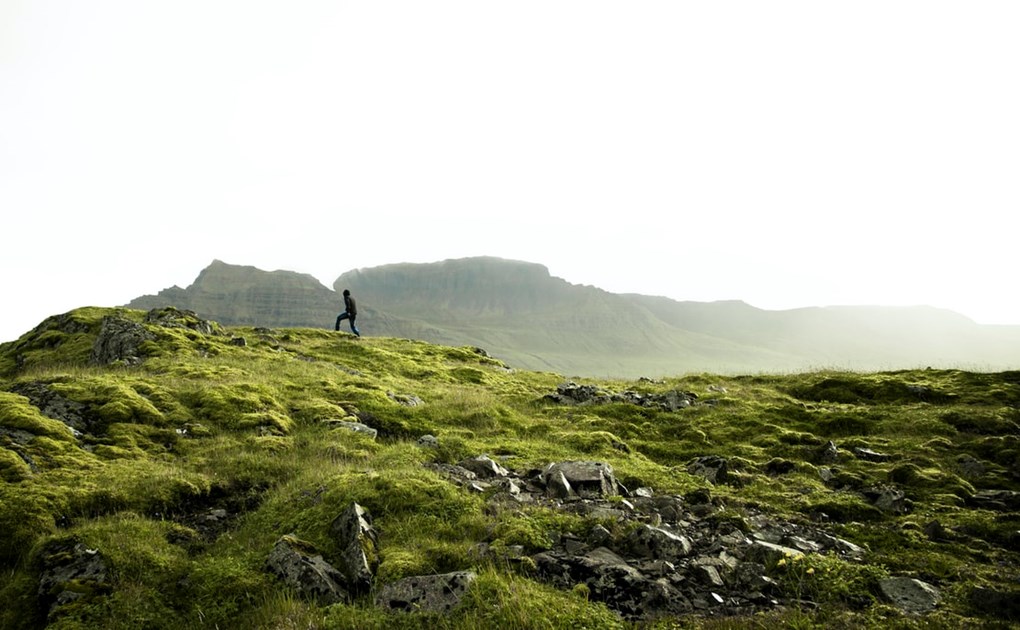 If you plan on visiting the north of Iceland, you might want to make a visit to Myvatn, a volcanic lake where you can also take a dip in the hot springs. 
If you want to plan an entire trip around seeing some of Iceland's best and most visited natural wonders, you might want to travel the Golden Circle, which is pretty accessible most months of the year and which stretches between many of the country's top tourist attractions. 
All of these attractions are free to enjoy and a great way to see some of Iceland's top spots even with a small travel budget.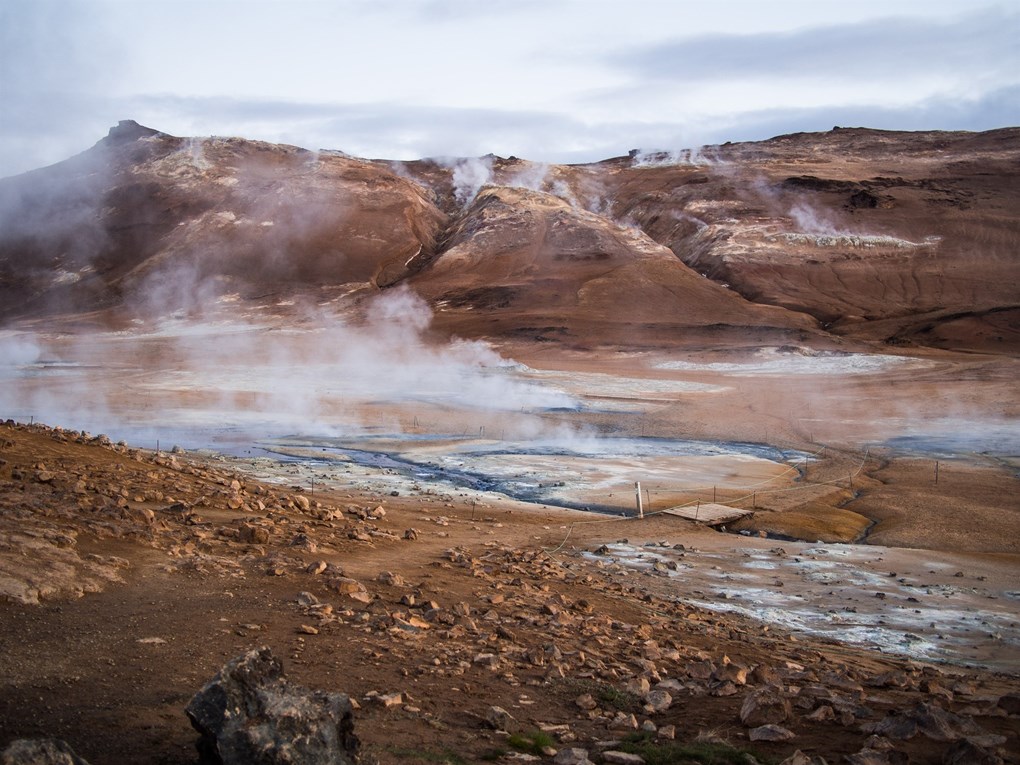 Take a swim in the hot springs!
Iceland is somewhat known for its naturally occurring hot springs. Whether or not you believe in the hot springs' healing properties, it's still a fun experience to take a dip in these nature-made hot tubs. 
Many of Iceland's hot springs are popular swimming and bathing spots, beloved by both tourists and locals. But not all hot springs are the same — Iceland's hot springs range from boiling fumaroles to bubbling mud pits to spouting geysers, while others are calm pools of water (and those are the ones that have the perfect temperatures for a relaxing dip). 
One of the favourite spots for hot springs is Reykjadalur, located near Hveragerdi. This geothermal area requires a bit of hiking, but the work is well worth it, once you take a dip in the gently flowing hot spring-fed river. 
For hot springs without a hike, try Grettislaug, in the north of Iceland, where you can take a dip while also taking in the views of the ocean (visiting Grettislaug does come with a small fee, as it's located on private property). 
Similarly, Seljavallalaug is a geothermal pool and one of the oldest swimming-designated pools in Iceland, but it does require a short (under half an hour) hike and a small entrance fee.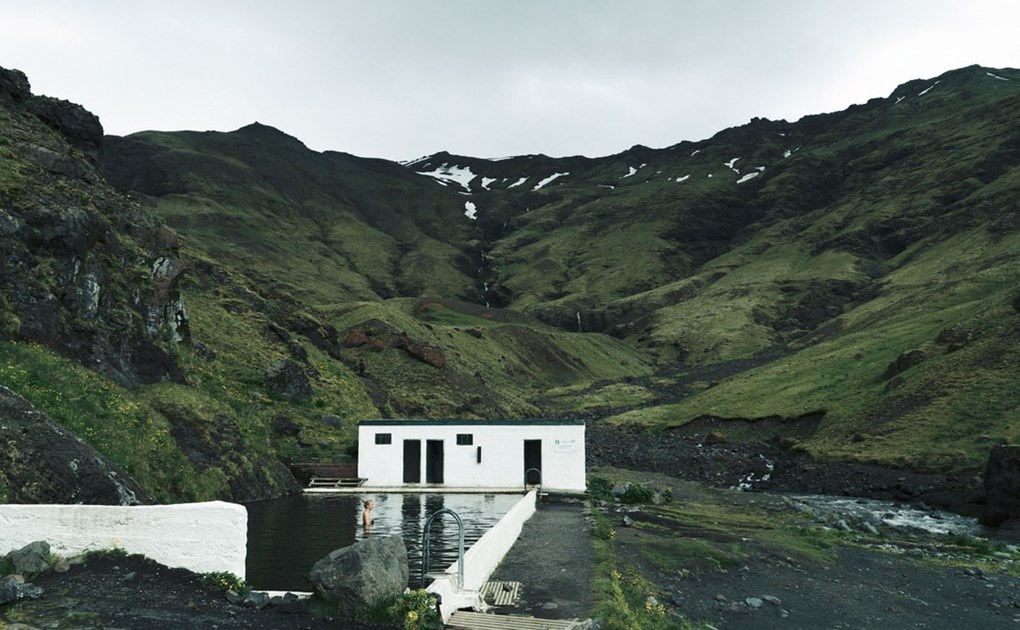 If you'd like to go for a swim in Iceland but don't want to make the drive or hike to a hot spring, you can also find many heated, outdoor swimming pools and hot tubs throughout the country, many of which include both indoor and outdoor swim areas, as well as saunas. The entry fees for these pools are usually around 1000 ISK or less (or around 7 USD or 6 EUR), making it a great budget activity.
Chase the northern lights on your own! 
Think you need to pay for a high-priced tour in order to see Iceland's gorgeous northern lights? Think again! You can definitely chase the northern lights all on your own, with the right planning and preparation — and it's an unforgettable activity that's entirely free. 
For your best chances at seeing the northern lights, you'll want to visit Iceland between September and April. It is possible to sometimes see the northern lights around the end of August, but the lingering sunlight makes them very faint. You'll want to visit in the winter months for the most dramatic night skies. 
Plan your night sky watching for a night when the sky will be as dark as possible (meaning, no full moons! The less moonlight, the better). You'll also want to plan for a night that has very little or no cloud cover and you'll want to go somewhere with as little artificial light as possible (in other words, you probably won't want to stick around Reykjavik). Renting a car in Iceland can make all this easier, as it'll enable you to travel to the areas where the northern lights will appear most prominently.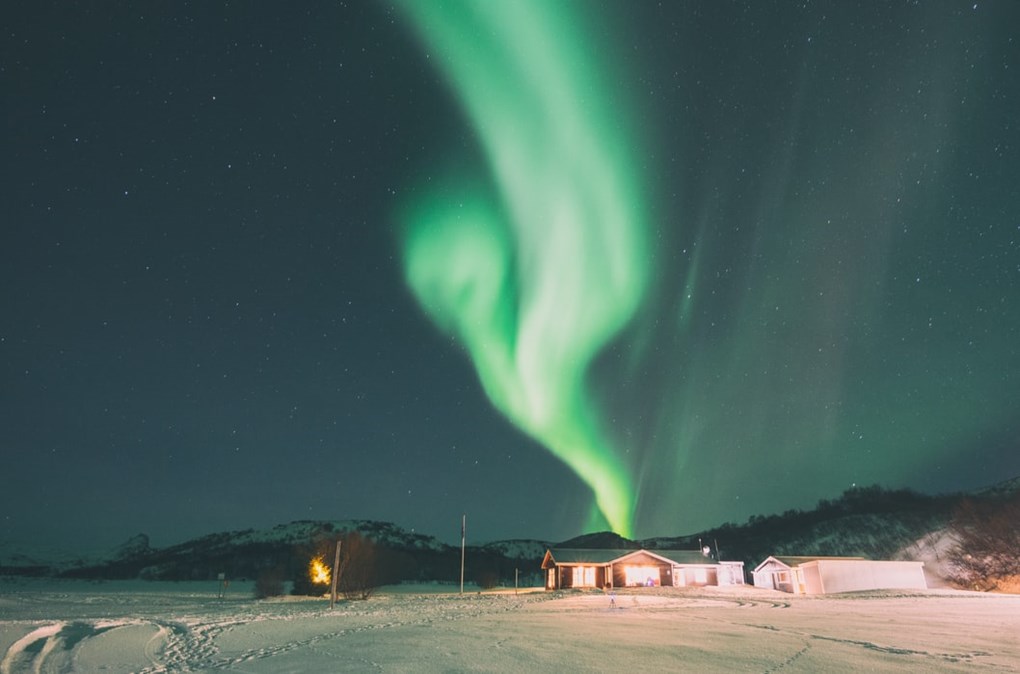 A few more tips for your northern lights excursion?
Check out the solar activity and weather forecasts before planning your trip, via the aurora forecast and cloud cover forecast, both specific to Iceland. Just note that you may have to adjust your plans as you go, as it's sometimes impossible to forecast the northern lights' position and strength far in advance. That's because the aurora forecast is measured on a scale of 0-9 Kp-index, which all has to do with the earth's magnetic field and solar winds, with anything above a Kp 2 typically your best bet for northern lights visibility. During your Iceland trip, keep an eye on the aurora and cloud cover forecasts, see if a location near you is expected to be active and then hop in your rental car and drive there. 
Affordable Dining in Iceland
So you have an affordable place to stay while in Iceland, a budget-friendly mode of transportation for getting you around Iceland and an itinerary full of free or cheap things to do in Iceland — what's left? A traveller needs to eat, of course! 
Cooking your own food can be a huge budget saver when you're travelling through Iceland and this is made even easier if you rent an Airbnb for your stay or if you rent a campervan (and remember — Lava Car Rental's campervans come already equipped with everything you need to store and cook your food, right down to plates and utensils). 
To buy your ingredients for cooking and eating on the go, visit some of our favourite supermarkets, like Bonus or Kronan. A good rule of thumb is to not shop in stores that are open extra late (such as 10 or 11 p.m.) or at Hagkaup; at these stores, you'll find higher prices than what you might get at Bonus or Kronan. 

Not sure what affordable foods would be best for taking back to your Airbnb or on an Icelandic camping trip? A few easy, portable, quick and cheap meals include muesli and Icelandic yoghurt; sandwiches; one-pot meals that you can cook on a camp stove, like soups or grains (like couscous or rice); and some yummy snacks and desserts, from trail mix to cookies.
Additionally, go ahead and strike bottled water off your shopping list. While it's not always the case everywhere you might travel in the world, the water in Iceland is some of the purest on the planet, so you can safely drink the tap water from the sink, no bottle required.
And, while you're at the supermarket, make sure to pick up a free cup of coffee, to get your morning caffeine fix. Most supermarkets and even some Icelandic banks will stock thermoses filled with free hot coffee, in an effort to lure in customers. If you do, though, stop by a cafe or other restaurant for coffee while in Iceland, you can rest easy that most cafes and coffee shops allow for at least one free refill. 
As for your alcoholic beverages, you'll want to stock up on all the spirits, beers and wines you might need during your trip while you're at Keflavik Airport. Alcohol prices are extremely high in Iceland, so stocking up at the airport's duty-free stores will save you a bit of cash. Just grab a few bottles of whatever you need, pack them in your luggage and you'll have drinks on hand wherever you end up in Iceland. 
If you absolutely do want to dine out while in Iceland, consider dining out for your lunchtime meals, when prices are often reduced, and then cook at your rental home or at your campervan for your evening meals.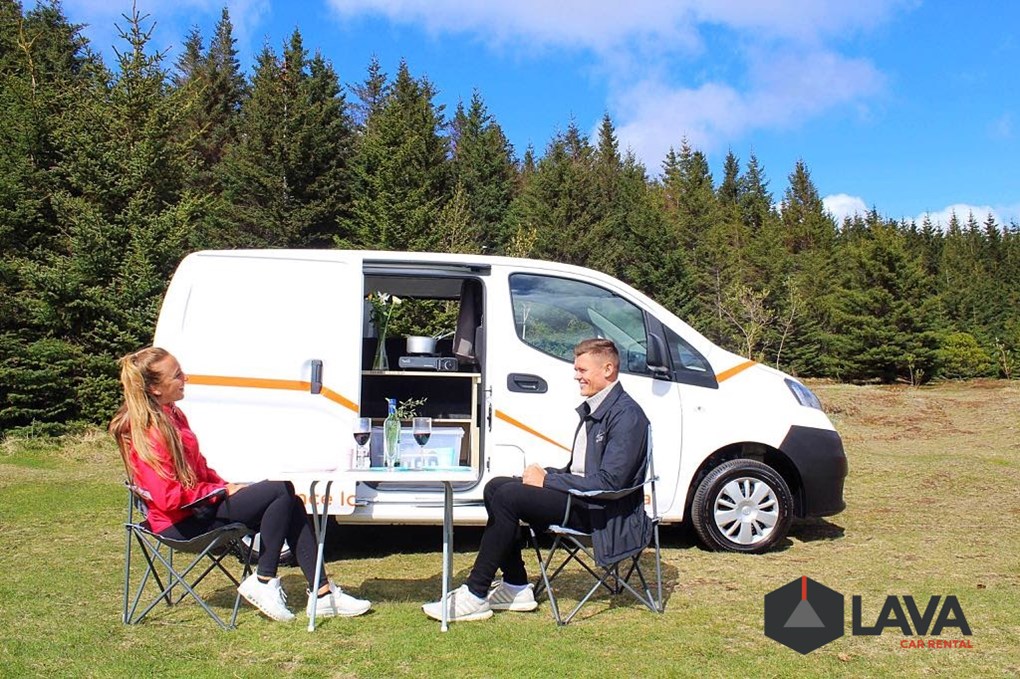 A Few Other Tips for Saving Money While Travelling in Iceland
Want to save even more money when travelling in Iceland? Here are a few extra tips! 
Use Public WiFi 
Free public WiFi is available just about everywhere in Reykjavik, including in hotels, cafes, shops and restaurants. Don't see a WiFi password posted somewhere? Just ask! Many employees are happy to give you the WiFi password, no questions asked. 
Always Book (and Plan) in Advance
Just as you would any trip, you want to research your trip to Iceland well in advance of your travel dates. You can often find the best deals on not only flights but also hotels, rentals, activities and more if you're willing to book a few months or more in advance.
Consider Travelling During Shoulder Season
The summer months are Iceland's busiest months, which means they're also Iceland's most expensive months for travel. The high tourist season is from mid-June to the end of August. If you can, consider travelling during one of Iceland's shoulder seasons, in the spring or fall. This will allow you to save a bit on travel costs, but since you're not travelling in the dead of winter, you'll still be able to see much of the island without worrying about harsh weather conditions.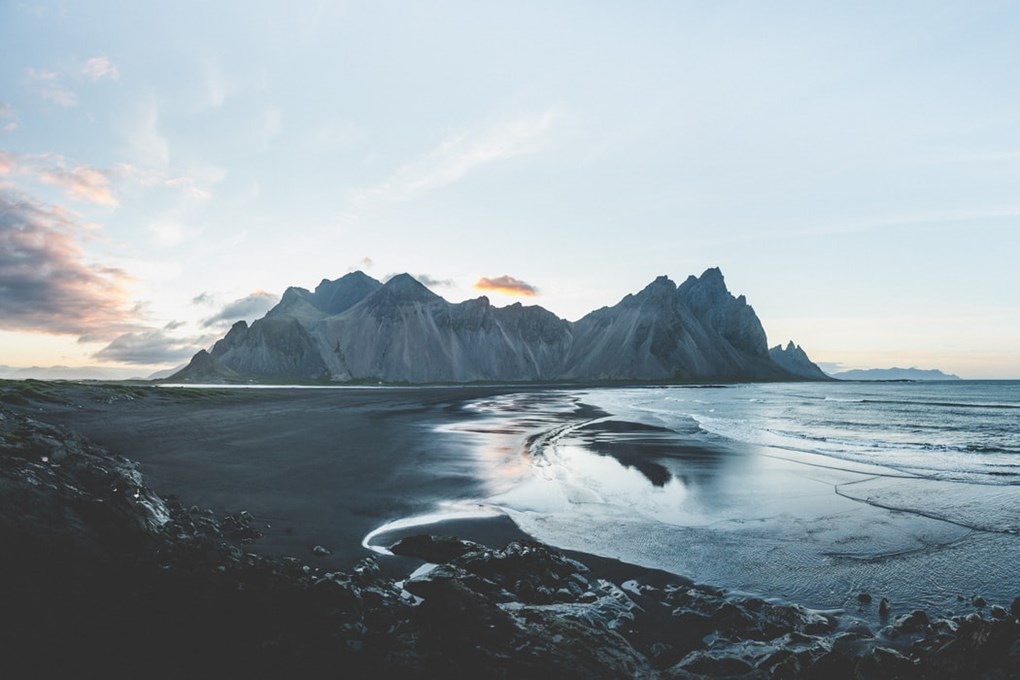 Budget-Friendly Travel in Iceland is Possible!
Budget-friendly travel in Iceland is entirely possible — with the right planning and prep work. While it might require you to change your travel style a bit and you may need to travel a different way than you might normally if you really want to see Iceland on a budget, you can do it!
When you start planning your budget-friendly Iceland trip, consider renting your vehicle or campervan with Lava Car Rental. We're happy to help you pick the best vehicle for your journey, whether you're a travelling family, group of friends or couple, and whether you need an affordable economy car or a campervan so you can bundle your transportation and your accommodations costs. 
And, if you have any questions regarding Iceland travel or need more handy tips and tricks to make your trip to Iceland easier, check out the Lava Car Rental blog.
So, what are you waiting for? It's time to start planning your next trip to Iceland! It all starts here.