The Best Hot Springs in Iceland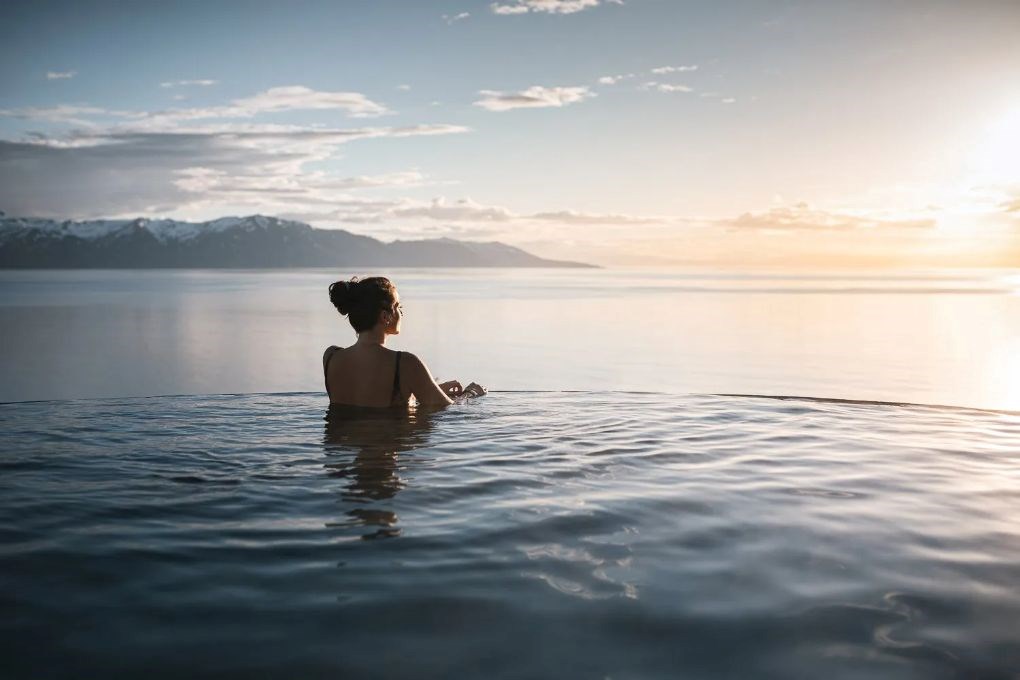 If you've researched your trip to Iceland at all, you've likely come to realise that there are many natural hot springs around the island. Iceland's natural hot springs are one of our top attractions. However, while the Blue Lagoon in Iceland is likely the most popular and well-known Icelandic natural hot spring, there are so many more to see and explore while on a road trip around the island. To help you see the best as well as some of the newer, less-crowded hot spring spas in Iceland, we're answering all of your need-to-know questions about visiting Iceland's new and best hot springs during a self-driving trip, such as…
Where are the hot springs in Iceland?
Can you visit Iceland's natural hot springs all year long? 
What are the best hot springs in Iceland by region?
What are the less-known hot springs in Iceland?
And, of course, what kind of car will I need to drive around Iceland when visiting these hot springs? 
What's the Deal with Iceland Hot Springs? 
Why does Iceland have so many hot springs? You'll find them scattered all across the country. What makes Iceland so special that it has all of these springs? Well, it all has to do with geography.
Iceland sits on a geographical hot spot, where geothermal activity is plentiful. Geothermal activity is when heat comes up from the earth's surface and, since water is so plentiful in Iceland (you can thank all of our glaciers for that), the geothermal activity heats all of that water up, resulting in hot springs and pools that are just the perfect temperature for a relaxing dip (though don't make the mistake of thinking that all geothermal pools are ideal for swimming — some are too hot or muddy).
Fun fact: geothermal activity doesn't just heat up the water that you'll find in Iceland's hot springs. It also heats up all of the hot water around Iceland, even the hot water you'll find in the average home. While most people around the world have to worry about heating up their water before they use it, Icelanders have to worry about cooling it down!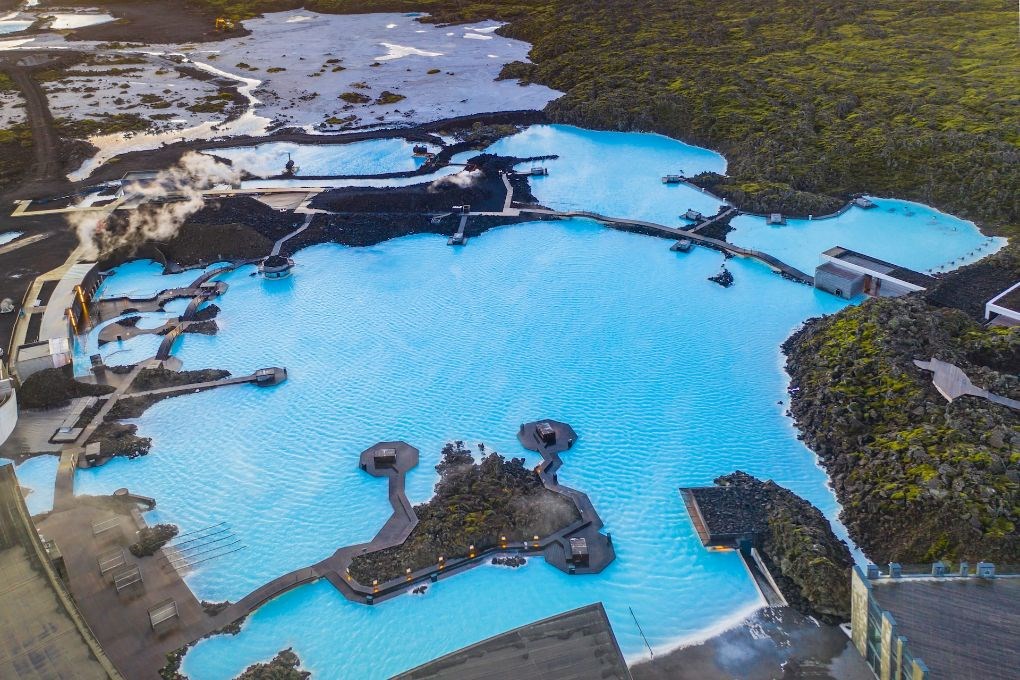 Finding a hot spring to enjoy during your Iceland road trip is relatively easy. You can find dozens of hot spring pools within just a short drive from Reykjavik. Some of them are easier to reach than others and are very built up and modernised for public use. Others are a little more remote and require some hiking, though the effort is well worth it, as you can enjoy an Icelandic hot spring experience surrounded by the gorgeous Icelandic natural scenery. 
And, yes, you can visit the Iceland hot springs all year long, regardless of the weather. In fact, colder, snowy weather makes for beautiful scenery when you visit a hot spring, as you enjoy the unique experience of being underneath the hot water, totally comfortable while watching the snowfall around you. Just keep in mind that you might not want to visit one of the more remote hot springs during the winter, as the snow and ice can make getting there a little difficult; instead, stick to one of the hot springs closer to Reykjavik. 
Lastly, hot springs also play a role in Iceland's foodie culture, as Iceland's hot springs rye bread is a popular dish that everyone should try while visiting. Historically, Icelanders have baked their rye bread via hot spring heat, burying the bread dough near the source of heat for a day, until it's done. While this process is no longer necessary, it's still practised and enjoyed. 
Top Hot Springs near Reykjavik 
The Blue Lagoon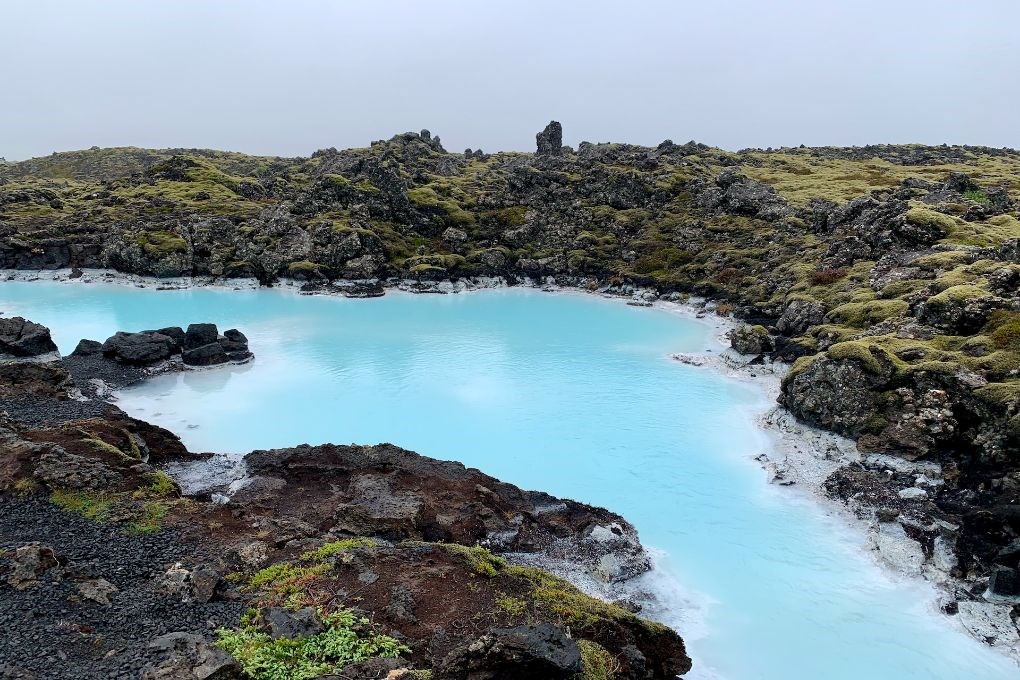 Address: Norðurljósavegur, Iceland
Iceland's most well-known hot spring, the Blue Lagoon (called thus for its bright-blue waters) is busy and often filled with tourists, but for a good reason. The huge hot spring spa features some of the most breathtaking scenery out of all of Iceland's hot springs. There's also now a hotel on-site, and some of the hotel rooms even have walk-out private hot spring pools, so you can extend your experience of the hot springs even further.
Picked your rental car and ready to get on the road? Here are five of the newest Iceland hot spring spas to consider adding to your itinerary.
Sky Lagoon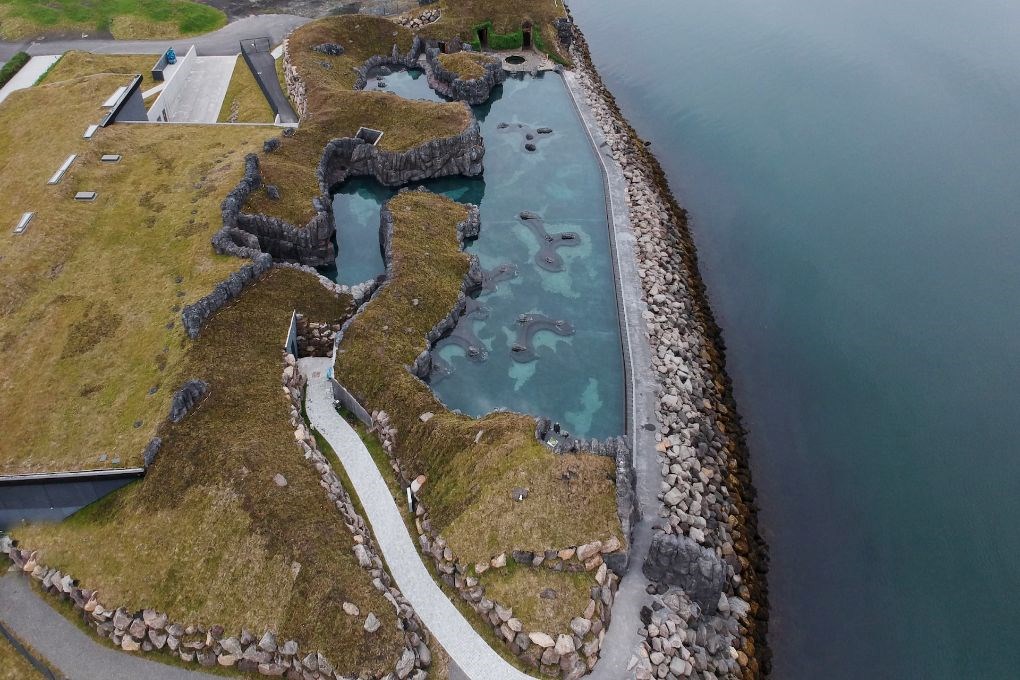 Address: Vesturvör 44, 200 Kópavogur
Sky Lagoon is an excellent option for those staying in Reykjavik, who don't want to necessarily drive a very long way, as it's very close to the city centre. The hot springs spa is unique as it sits right on the ocean, giving you unparalleled views of the North Atlantic. There are multiple ticket options for visiting this hot spring, from a "lite" pass that simply gives you access to the springs, to an all-encompassing Sky Pass, which gives you access to private changing rooms, as well as the lagoon's signature seven-step ritual that combines hot and cold therapies for a fully invigorating and inspiring experience. 
Hvammsvik Hot Springs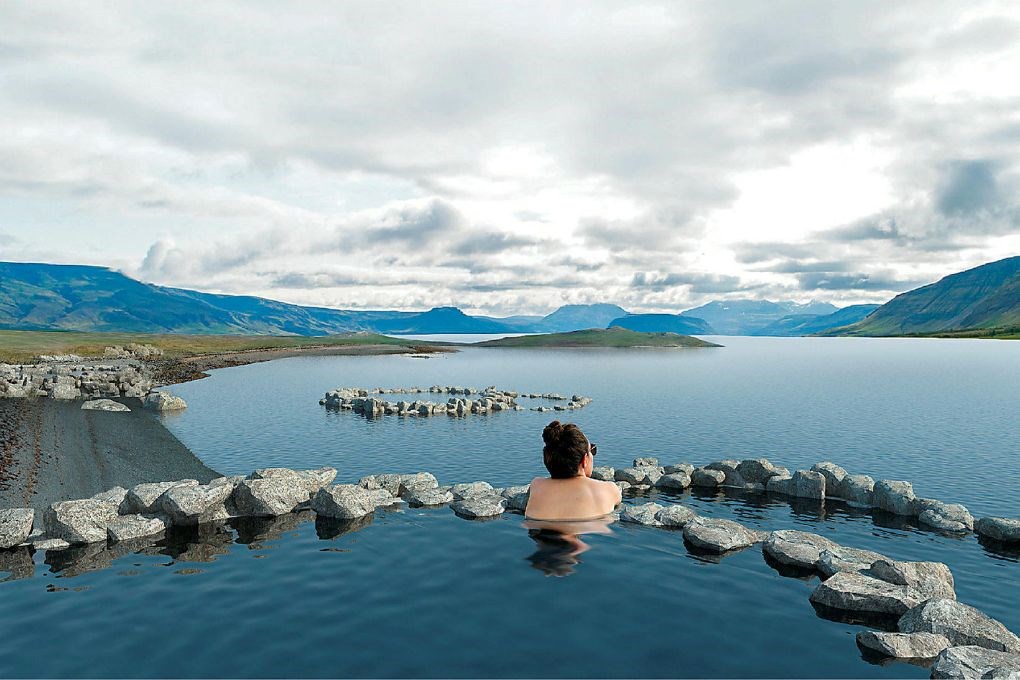 Photo by MBL
Address: 276, Mosfellsbær
Another new hot spring option, Hvammsvik opened in 2022 near Reykjavik. Already receiving high praise from travel publications, this new resort offers eight individual hot springs right on the ocean. Visitors can actually access the beach and ocean after or before enjoying the hot springs and steam room. 
The convenient location allows visitors to quickly access the hot springs and enjoy some secluded peace and quiet, but without needing to drive very far from Reykjavik. This hot spring also boasts historic appeal, as the resort's buildings were originally used in World War II, as barracks. 
Want to extend your stay? The facility also includes several private rental houses that are available to travellers, all outfitted with modern and luxurious furnishings and amenities, and all offering fantastic views of the surrounding landscape. 
Beyond the hot springs, other activities are also offered at Hvammsvik, including paddle boarding, hiking, concerts and other events, golf and fishing. An on-site bistro offers light meals, while a swim-up bar in the pool provides drinks. Tours and transfers are also provided, for those who do not have a rental car.
Do note that this hot spring does require advanced bookings, so you'll want to plan ahead in order to visit Hvammsvik during your Iceland trip. 
Krauma Natural Geothermal Baths
Address: Deildartunguhver, 320 Reykholt 
Krauma Natural Geothermal Baths are situated close to Reykjavik, about an hour's drive away. Known for its relaxing and calm atmosphere, the spa offers six different hot spring baths, with an Icelandic farm-to-table restaurant and relaxation spaces throughout the property. All of the waters are sourced straight from Deildartunguhver, Europe's most powerful hot spring. 
Top Hot Springs in South Iceland
Reykjadalur Hot Springs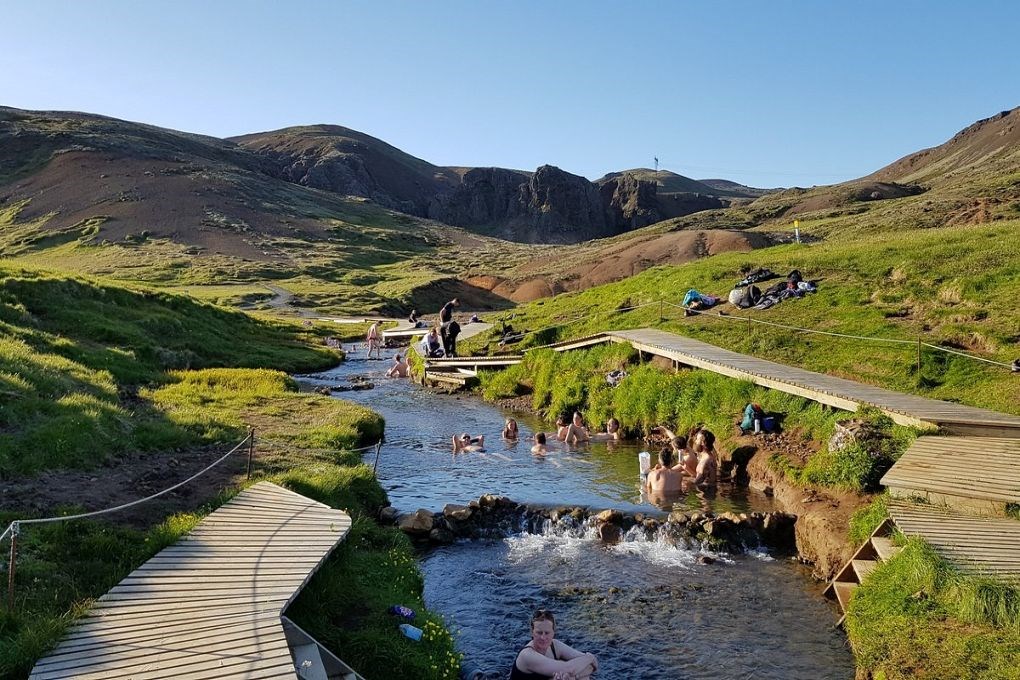 Photo by TripAdvisor
Address: Travelling south from Reykjavik toward Vik on Highway 1, follow signs to Reykjadalur from Hveragerdi. The parking lot sits on the opposite side of town (see the Google Maps location here). 
Reykjadalur Hot Springs is another hot spring spot that's not at all built up like the Blue Lagoon. Instead, it's very much a natural hot spring spot that is, instead of a pool or man-made bathing area, literally just ground-fed rivers where you can climb in and enjoy the water. Hiking to the hot springs does take about an hour, one-way, so that's something to consider before you add it to your itinerary, but once you're there, you can stick around for as long as you like. This hot spring is free and open to all, all year round. 
Fontana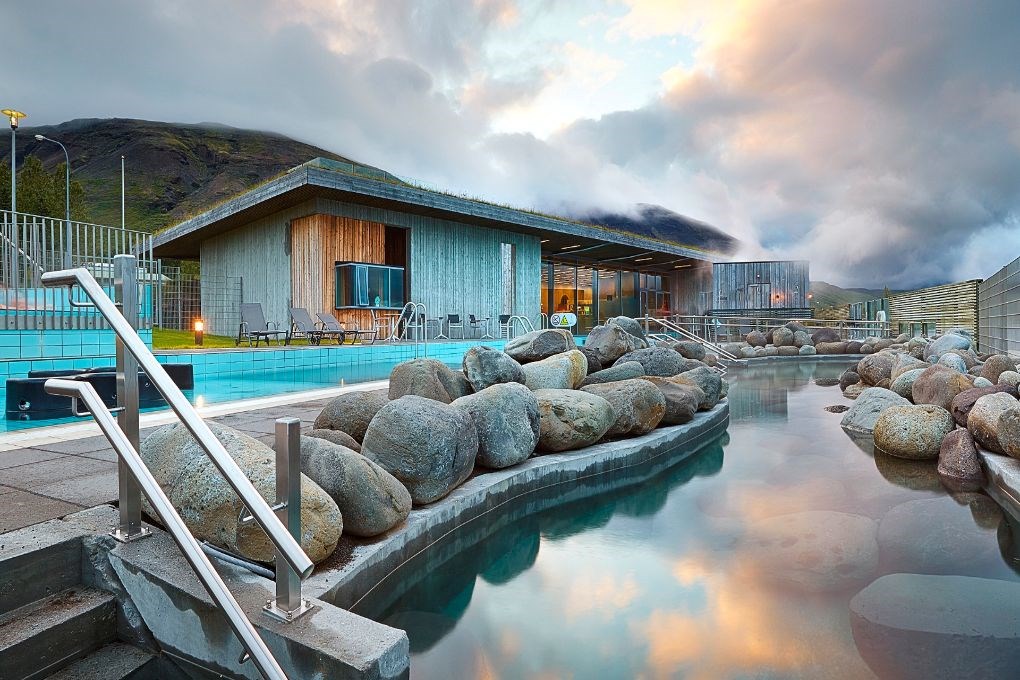 Photo by Fontana Spa
Address: Hverabraut 1, 840 Laugarvatn
The Fontana hot springs of Iceland (the long name is Laugarvatn Fontana Geothermal Baths) are easily accessible for those travelling Iceland's Golden Circle. It sits right in the middle of the circle, for a quick stop by if you plan on seeing the circle over the course of two or three days. Here, visitors can not only enjoy the warm natural pool waters and steam rooms, but they can also swim in the lake (or just enjoy the views of the lake from the shore).
Secret Lagoon 
Photo by Secret Lagoon
Address: Hvammsvegur, Flúðir
Secret Lagoon is certainly not a secret — It's one of the most well-liked hot springs in Iceland, as it's the oldest natural pool in the entire country. Formally recognized in 1891, this is one hot spring that's steeped in history. But for all the historical appeal, you won't be lacking modern amenities here. A new poolside facility offers changing rooms, snacks and drinks. 
Seljavallalaug Hot Springs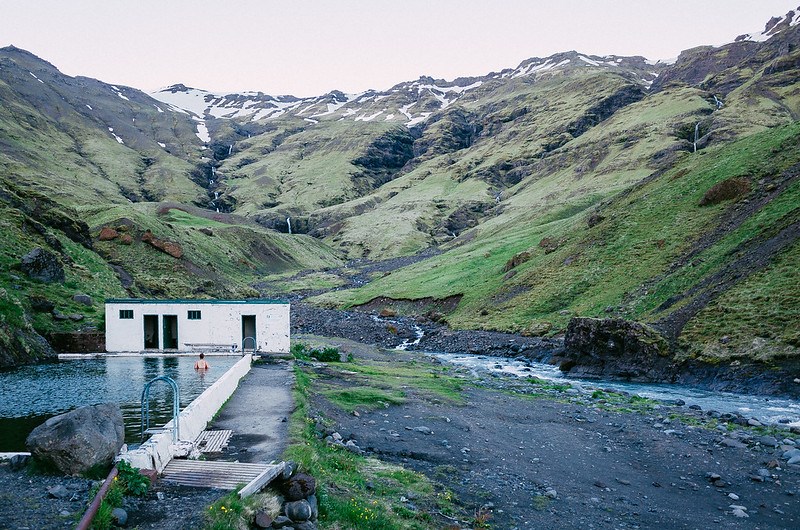 Photo by Just Call Me Mo, Flickr, Creative Commons
Address: Pjodvegur
Remember how we mentioned that some hot springs will require a hike? Seljavallalaug Hot Springs is one of these such spots, so it's not always the easiest to find. Here's a Google Maps location, but, in general, you want to head to Pjodvegur. Don't go as far as Skogafoss Waterfall and don't be afraid to ask the locals for help with directions if needed. You'll take a short, easy hike to this man-made hot spring swimming pool (the hike is about 20 minutes); make sure to bring hiking boots, as while the hike is easy and flat, there are water crossings and a lot of rocks. Since this hot spring spot is more on the remote side, you will need to bring your own towel and bathing suit. 
Top Hot Springs in East Iceland
Vok Baths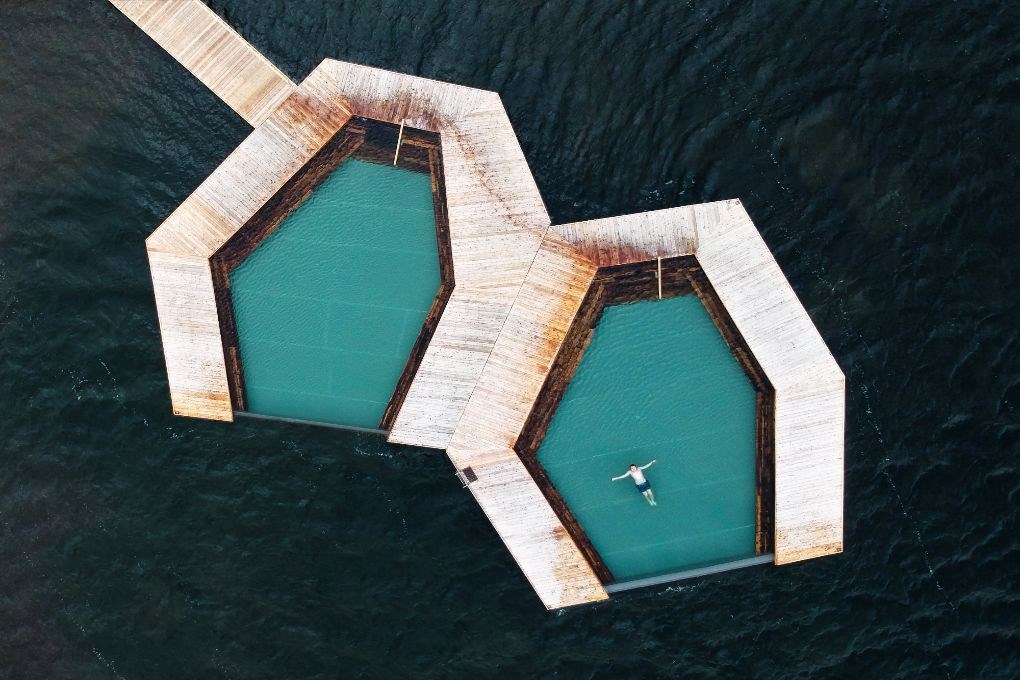 Photo by Vok Baths
Address: Vök við Urriðavatn, 701 Egilsstaðir
Vok Baths do not boast a sea view like the two spas above, but it does offer its own unique twist on the geothermal bathing experience: floating hot springs. The spa features a series of man-made floating hot spring pools that sit within Lake Urridavatn in East Iceland. You reach the pools via a series of boardwalks that stretch out from the spa's main building. Vok Baths is a relatively new addition to Iceland's hot spring spa scene, as it just opened in 2019. 
Top Hot Springs in North Iceland
Myvatn Nature Baths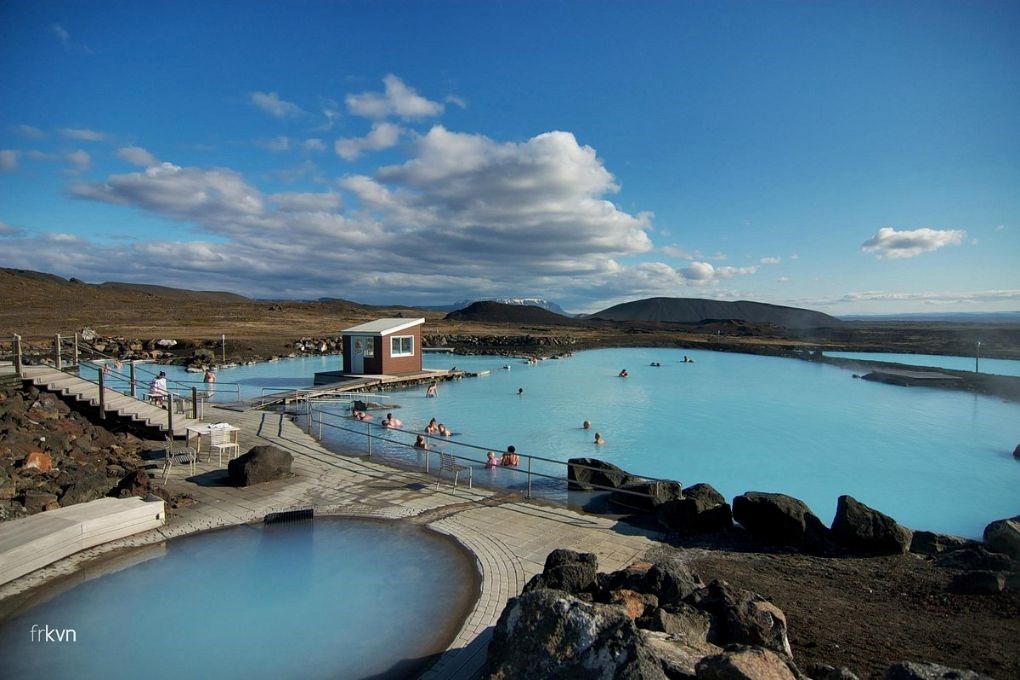 Photo by TripAdvisor
Address: Jarðbaðshólar, 660 Myvatn
The Myvatn Nature Baths on Lake Myvatn offer a more serene environment, though it is still popular with tourists who make it up near the Lake Myvatn region. Like the Blue Lagoon, the nature baths offer an expansive natural pool in which to enjoy the tranquil, warm waters, while taking in the Icelandic scenery all around you (including the Northern Lights if you visit during the right time of year!). 
Geosea Geothermal Sea Baths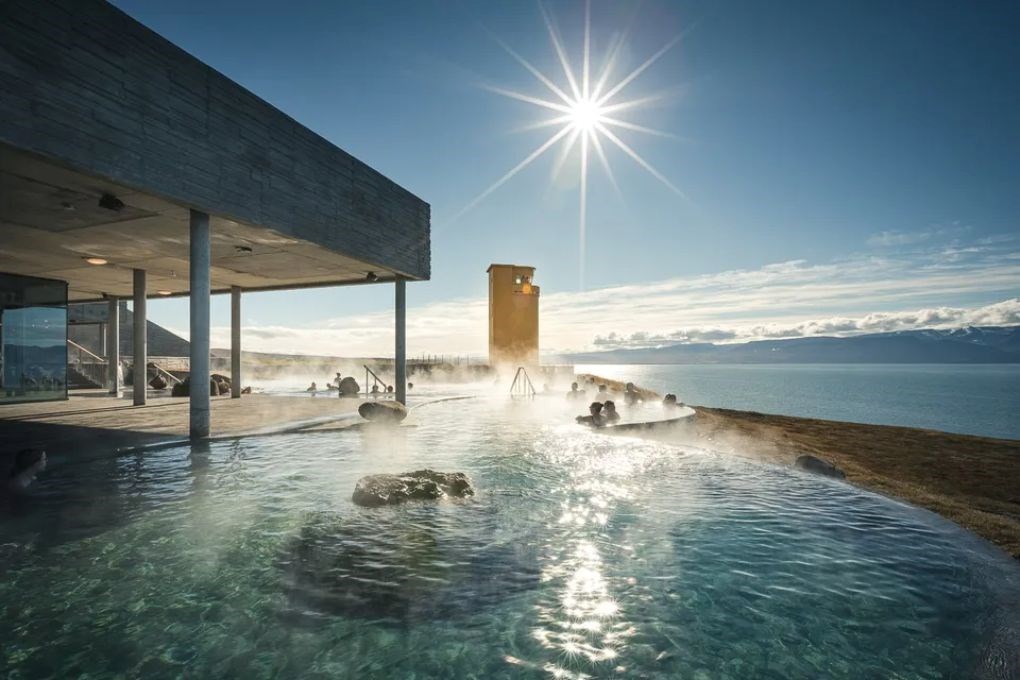 Photo by Visit Husavik
Address: Vitaslóð 1, 640 Húsavík, Iceland
Geosea Geothermal Sea Baths are much further away, situated in North Iceland, making it an excellent addition to your itinerary if you plan on also visiting the Diamond Circle or, later, the Myvatn hot springs. Overlooking Skjalfandi Bay from its cliffside locale, the hot spring spa offers stellar views from its pools, as well as a swim-up bar and restaurant.
Forest Lagoon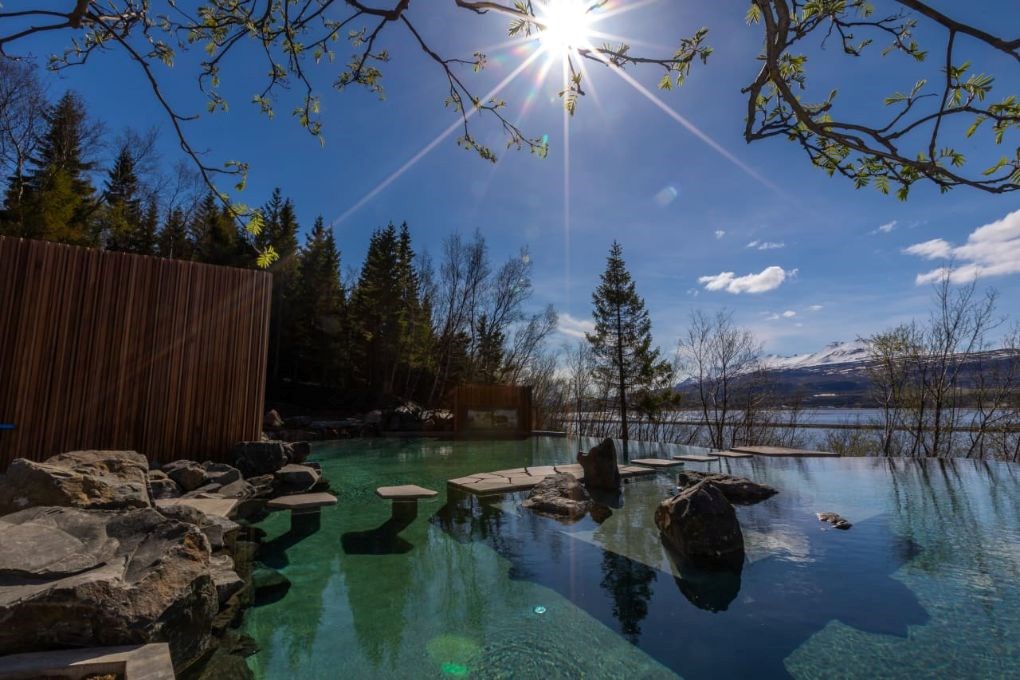 Photo by North Iceland
Address: Vaðlaskógur 605, 605 Akureyri
Iceland's newest hot spring, Forest Lagoon, opened in 2022 in Vaglaskogur. As the name suggests, this hot spring is set within a forest, for a beautiful environment that inspires relaxation and rejuvenation. 
If you're familiar with the Blue Lagoon, then you can expect a similar experience at this hot spring, as the two were designed by the same architectural firm. Think gorgeous Scandinavian design, sleek geometric elements and an aesthetic that embraces the natural world around the spa.
Features at this hot spring include two pools with swim-up bars and an indoor entry; a Finnish dry sauna; a cold pool near the sauna; and an on-site bistro. The pools also offer spectacular views of Iceland's longest fjord. 
This hot spring is open extra-late, until midnight. 
Bjorbodin Beer Spa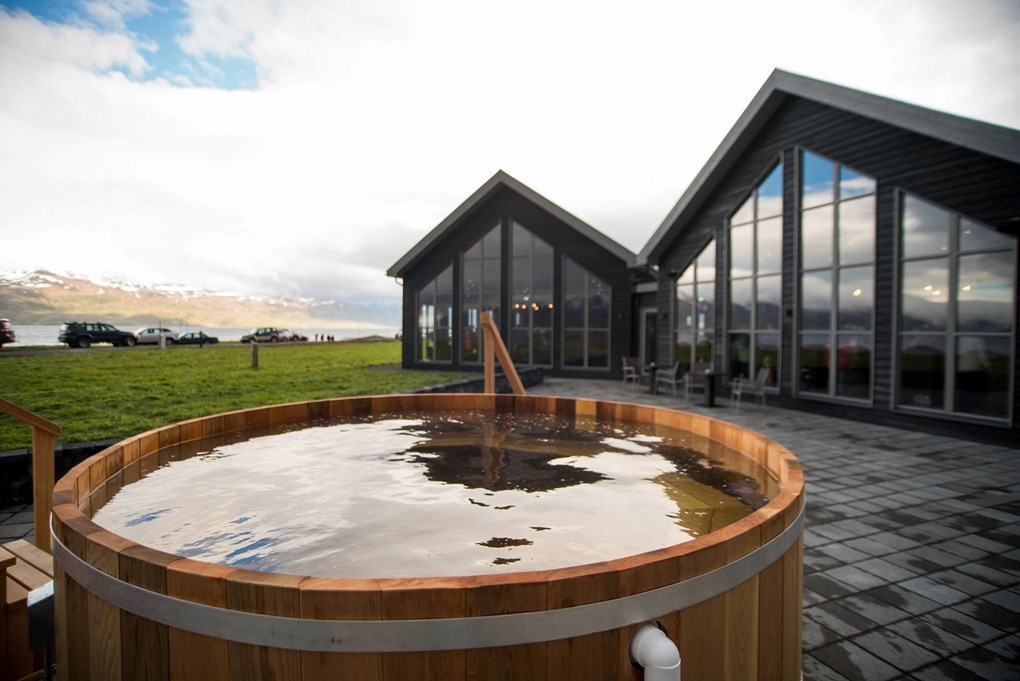 Address: Ægisgata 31, 621 Árskógssandur
But out of all of the newish hot spring spas to pop up in Iceland, the Bjorbodin Beer Spa might just be the most unique. Opened in 2017, it's quite literally a hot spring spa themed around beer. Visitors enjoy beer baths (where, yes, you literally bathe in a tub filled with beer, water, hops and yeast) while drinking beer. 
Complete Map of Iceland's Hot Springs
In this complete map, you will find the most popular spas, lesser-known hot springs, free natural hot pools and heated swimming pools around Iceland.
What Car Should You Rent When Visiting the Hot Springs Around Iceland? 
Of course, in order to get to these hot springs, you're going to need a car. Taking a guided tour around Iceland to see the hot springs usually isn't the best way to go about it, as you aren't able to stay at the hot springs for as long as you like, and most tours just take you to the same ol' spots that all the tourists go to. This can leave you dealing with crowds and doesn't really allow you to experience the breadth of Iceland's hot springs culture. For this reason and more, we recommend renting your own car for seeing Iceland's hot springs. 
When you're deciding on a rental car when visiting Iceland, you'll want to consider a few things.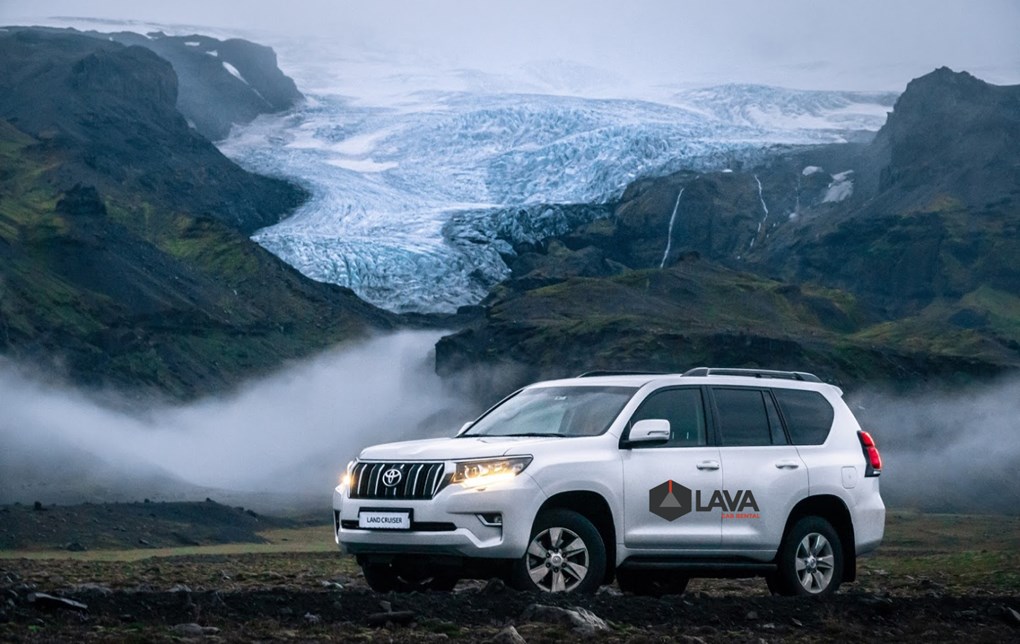 What hot springs do you want to visit and where are they located? 
If the hot spring that you've added to your itinerary is located in a remote area, you may need to rent a 4x4 to get you around on rougher roads. If you're visiting a hot spring that's just off Route 1 (the Ring Road) or near Reykjavik, you can usually get away with renting just a smaller, economy car. For more information on choosing between a 4x4 vehicle and an economy car while in Iceland, check out our full Iceland rental car guide.
What about the season?
Season and weather impact everything you do in Iceland, including renting a car. If you're visiting Iceland in the summer and, again, only travelling around those heavily populated areas around the Ring Road and near Reykjavik, you can usually just rent an economy vehicle. If, however, you're travelling to Iceland during the winter months, you'll definitely need a 4x4 vehicle, no matter where you plan to go. This is because the winter weather in Iceland can be incredibly volatile and treacherous, constantly changing and challenging you with difficult, icy and snowy roads that sometimes aren't cleaned for days. 
Need more information on visiting Iceland during the winter? Check out our guide to Iceland winter driving.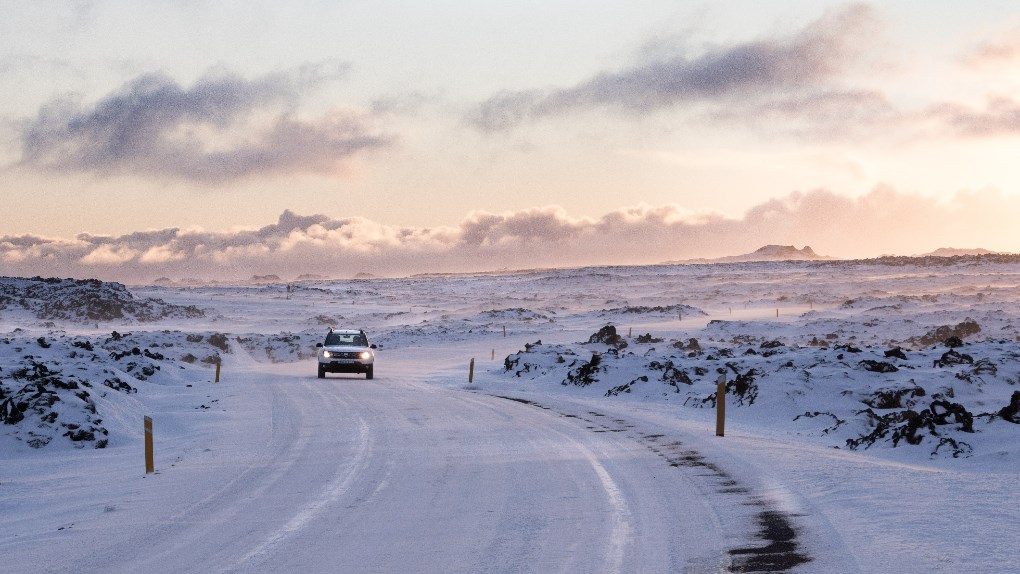 What other activities do you have on your Iceland vacation itinerary?
Beyond visiting Iceland's hot springs, what else do you plan on doing during your trip? 
Do you want to do some camping? If so, you'll want to rent a campervan. (Though, it's worth noting that you'll likely only want to rent a campervan during the summer months, and you'll want to book your camper well in advance, as they quickly book up completely; for more information, read our guide to campervan rentals in Iceland.) 
If you plan on visiting one of Iceland's most popular driving routes, such as the Golden Circle or the South Coast, or the Ring Road, you can choose to rent a 2WD vehicle in the summer, but you'll need a 4x4 vehicle in the winter. If you're going to any of the fjords or F-roads in the Icelandic Highlands, you'll need a 4x4 vehicle, as the roads are unpaved and often include river crossings (check out our guide to F-roads for more info). 
How many people are you travelling with?
Lastly, as you pick your rental car for your Iceland hot springs road trip, you'll want to consider how many people you're travelling with, as that will determine how big of a car you need. If you're travelling alone or as a couple, or with a small family, a 2WD vehicle is often large enough to fit everyone, as well as your luggage. Any groups or families bigger than two people and a child, though, often require a 4x4 vehicle.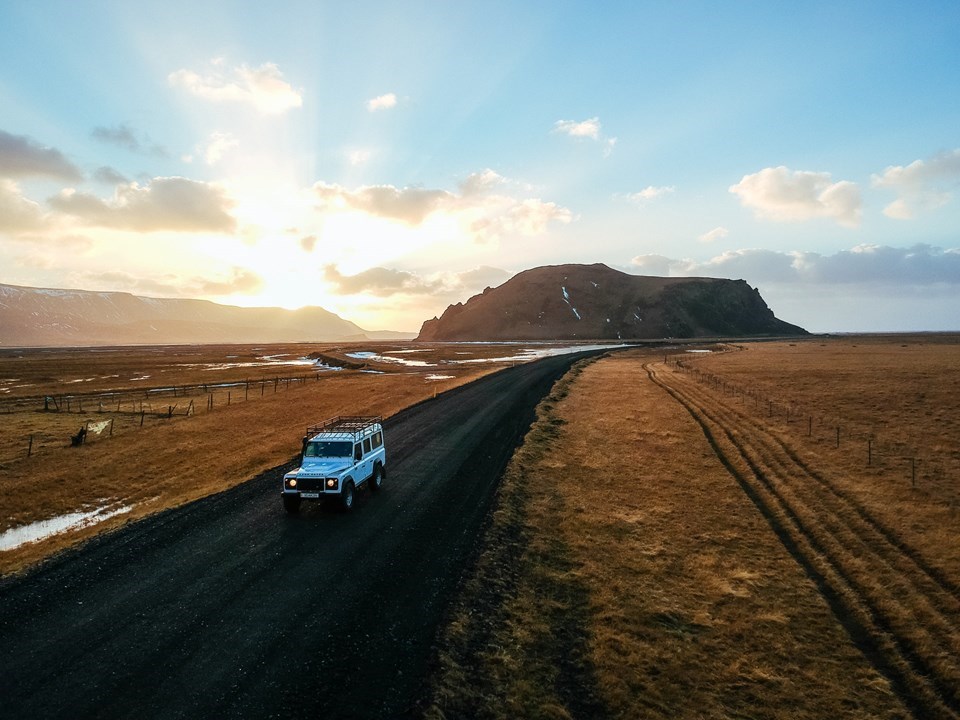 Ready to Explore Iceland's Hot Springs? 
Experiencing Iceland's hot springs is a can't-miss activity for any Iceland trip. Whether you visit one of the hot springs recommended above or all of them, you won't regret seeing these magnificent natural pools for yourself. So, ready to start exploring? You plan the hot spring itinerary and we'll outfit you with the perfect vehicle to get you there. Check out all the Lava Car Rental options and find the best fit for your travel needs.