Renting a Car for a South Iceland Self-Driving Trip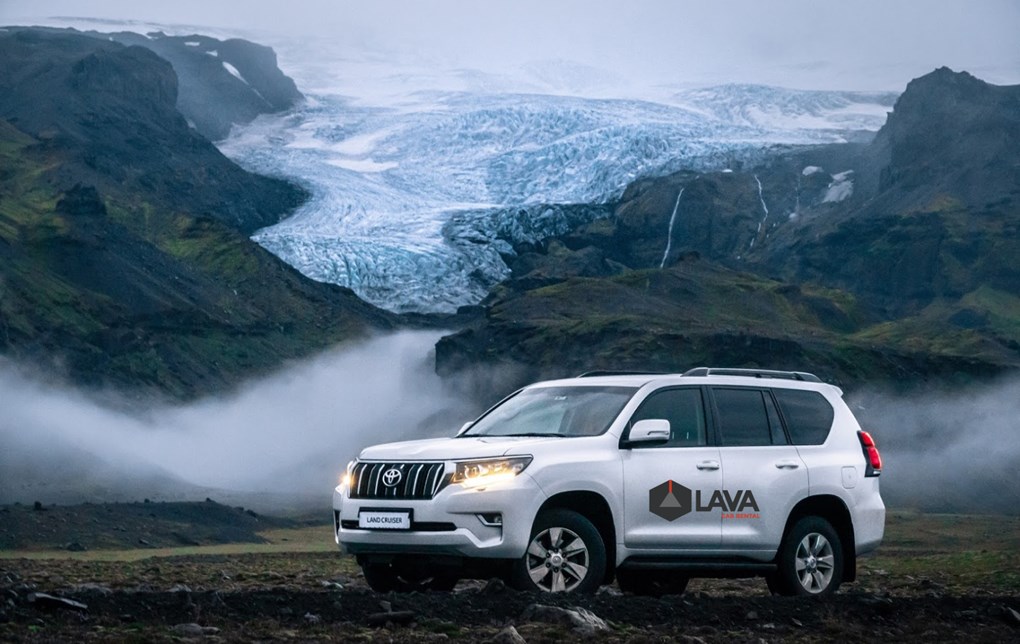 Planning a trip to South Iceland? This easily accessible region of the island is a popular pick for so many travellers, especially those visiting Iceland for the first time — and the best way to see it all? Via a self-driving trip. 
A self-driving trip to Iceland gives you the flexibility to plan an itinerary that's exactly what you want it to be. You have complete control over when and where you go, so you can see and experience Iceland in your way, in a private environment that's more comfortable than what you might get with a more rigid, crowded tour experience. And, with attractions like Jokulsarlon and Vik along Iceland's South Coast, you'll see plenty of crowds — why bother with them when you're travelling to and from all the sights you want to see? Driving yourself can give you a much-needed break away from the tourist hubbub. 
However, before you can hit the road, you'll need a rental car. But don't pick just any rental car; they're not all the same, and making the right choice is important to the success of your trip. 
So, what's the best car to rent if you're self-driving on Iceland's South Coast? Is an economy car enough for this region? What's the safest car choice for self-driving along Iceland's South Coast in the winter? Is it the Dacia Duster or the Nissan X-Trail? Or something else?
To help you answer all these questions and more, we're breaking down everything you need to know about renting a car for a South Iceland self-driving trip.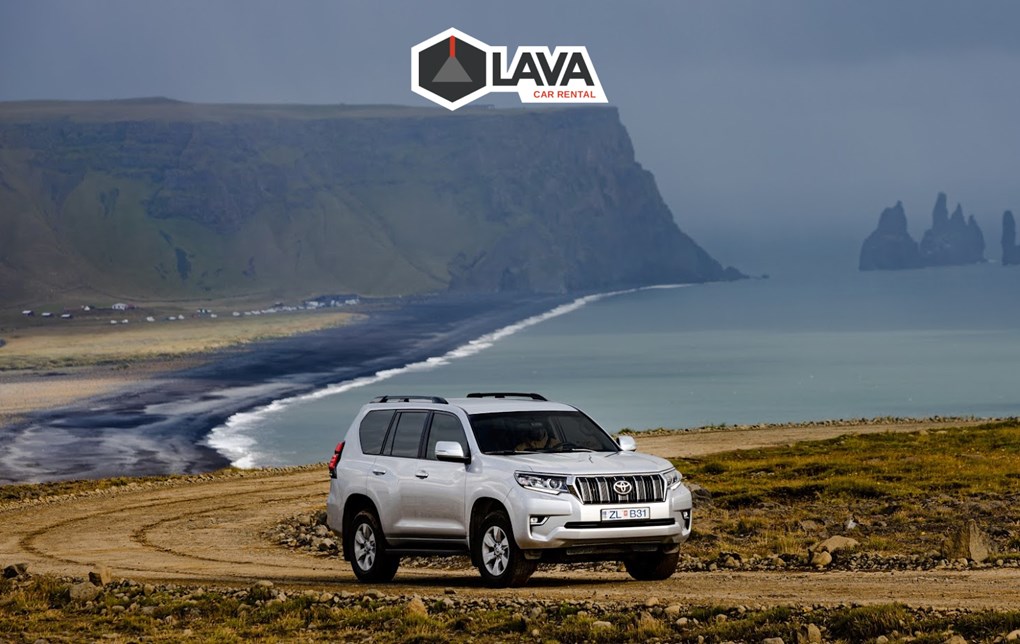 A Few Things to Know About Renting a Car in Iceland 
First things first, there are some basic things you'll need to know before you rent a car — any car — in Iceland. Some of these things may surprise you, especially if you've never rented a vehicle outside of your home country before.
First of all, note that there will be mostly manual transmission rental cars available, no matter where you are in Iceland. Manual transmission vehicles are the standard throughout most of Europe, and all Icelanders learn to drive manual transmission vehicles as teenagers. 
If, though, you're only comfortable driving a vehicle with an automatic transmission, it is possible to find them for rent. You'll want to book it in advance to ensure the car is available when you need it. Don't wait until your pick-up date, and then just assume that your rental car company will have a vehicle with an automatic transmission available. 
Secondly, most car rental companies offer both gasoline and diesel-powered vehicles. If you're not sure which to choose, rest assured that there's not much of a difference between the two options. The only impact you'll see is when you go to pay for your fuel. Diesel costs slightly less than gasoline, so if you're really on a budget and you want to save money while travelling around Iceland, a diesel-powered vehicle might be the best choice for you. 
Lastly, in addition to most rental car companies offering manual and automatic transmission vehicles and gasoline and diesel-powered vehicles, there are also campervans available for rent in Iceland. Campervans can be excellent choices for those who want even more flexibility during their self-driving excursion, as they allow you to camp around the island versus being forced to find a hotel each night. They also offer lots of room for travelling groups and families. 
However, note that most Iceland campsites are only available during the brief summer season, June through August. So, if you want to specifically rent a campervan while in Iceland, a summer visit is your best bet. However, that does come with its drawbacks. Summer is the high travelling season in Iceland, so you'll find that travel costs are higher, and there are more tourist crowds throughout those three months. Additionally, because of increased demand, you'll often need to book all of your travel arrangements well in advance, including booking your campervan. You can check out all of our campervans available here.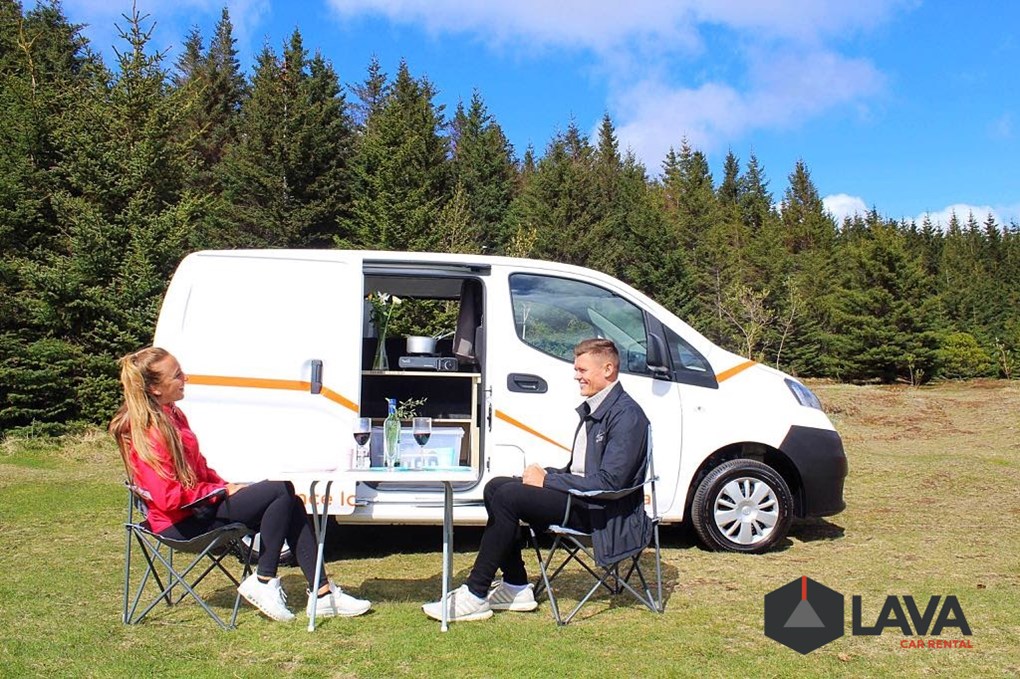 What to Consider When Booking Your Rental Car for Your Iceland South Coast Trip
Now that you know a little bit more about renting a vehicle in Iceland, are you ready to pick the best car for your Iceland South Coast trip? Here's everything you'll need to consider to find the best vehicle for you. 
When are you travelling to Iceland?
Your season and the months in which you're travelling to Iceland will definitely impact what car you should rent while here. 
If you travel to Iceland during the summer months, you'll have the most options. Summer in Iceland comes with no snow or ice (despite our name!), a lot of sunlight and very few rainy or stormy days. As mentioned, during the summer, campsites are available around Iceland as well (you can read our complete guide to renting campervans in Iceland here).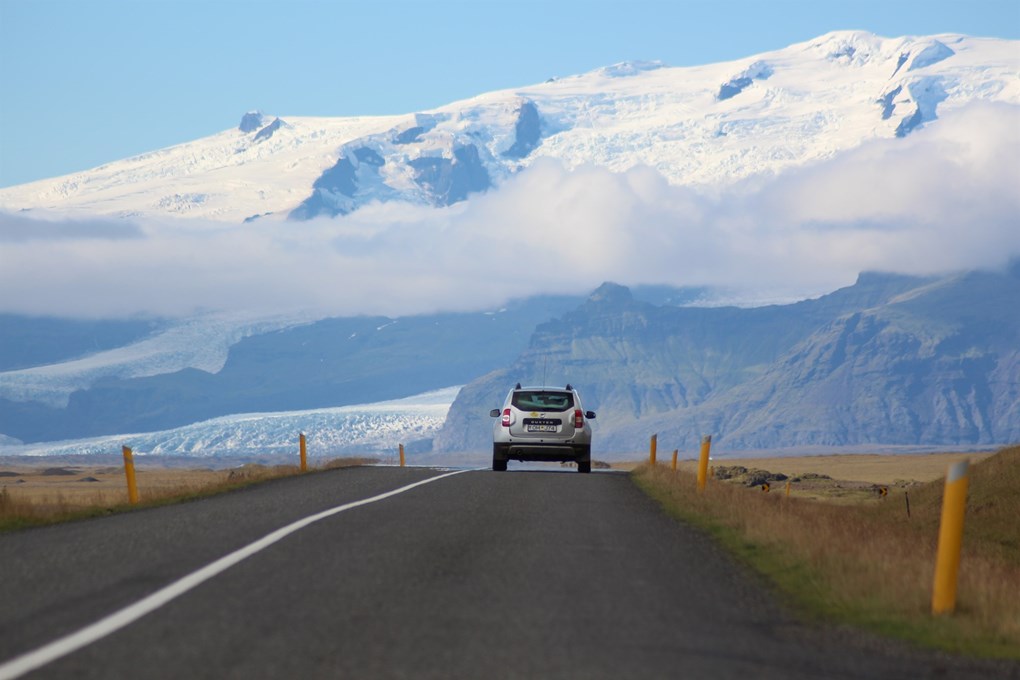 On the other hand, winter is quite different in Iceland, and your options for a car rental will be limited — not due to demand but simply because you want to put safety for yourself, your family and your fellow drivers first. Winter in Iceland comes with a lot of snowy days, a general lack of sunlight (during the heart of winter, in December, we can get as little as five hours of sunlight per day); frequent storms and even more extreme conditions that can shut roadways down across the country for days at a time and cancel flights in and out of Iceland. Iceland's winter weather is also known to change rapidly, so it's sometimes difficult to rely on extended weather forecasts; preparation for all kinds of hazardous weather — from blizzards to strong winds — is key. You can read our complete guide to winter driving in Iceland here. 
So, are you visiting during the summer or winter?
While summer is the busiest season for tourists in Iceland, if you're worried about driving in potentially hazardous conditions, or if you want to save money on your rental car costs, or even if you really have your heart set on camping throughout Iceland, then summer is likely the best time for you to visit the country for a self-driving excursion.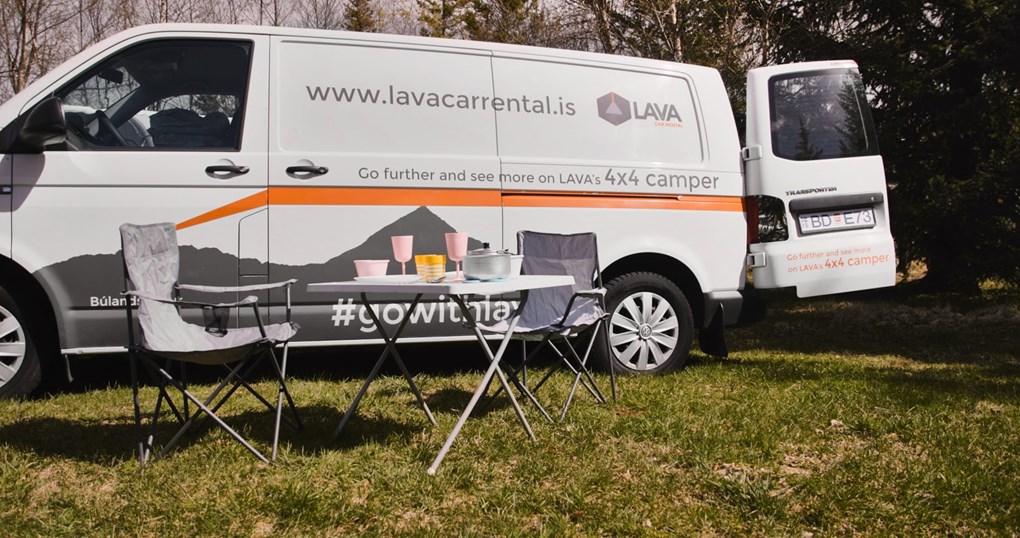 During the summer, you can save money if you rent one of our economy cars or 2WD cars in Iceland. You'll also get that opportunity to camp around Iceland, with a 2WD camper, or if you're travelling to some of Iceland's more remote areas to camp, a 4x4 camper.
However, it would definitely be best to rent a 4x4 car if you're visiting during the winter. A 4x4 car rental in Iceland will give you the power and extra stability you'll need to traverse some of Iceland's most challenging terrain during some of our worst weather. You can upgrade the safety of your experience further by opting for a 4x4 SUV versus just a 4x4 car. A 4x4 SUV gives you extra height, so you're less likely to end up stuck on a snowbank.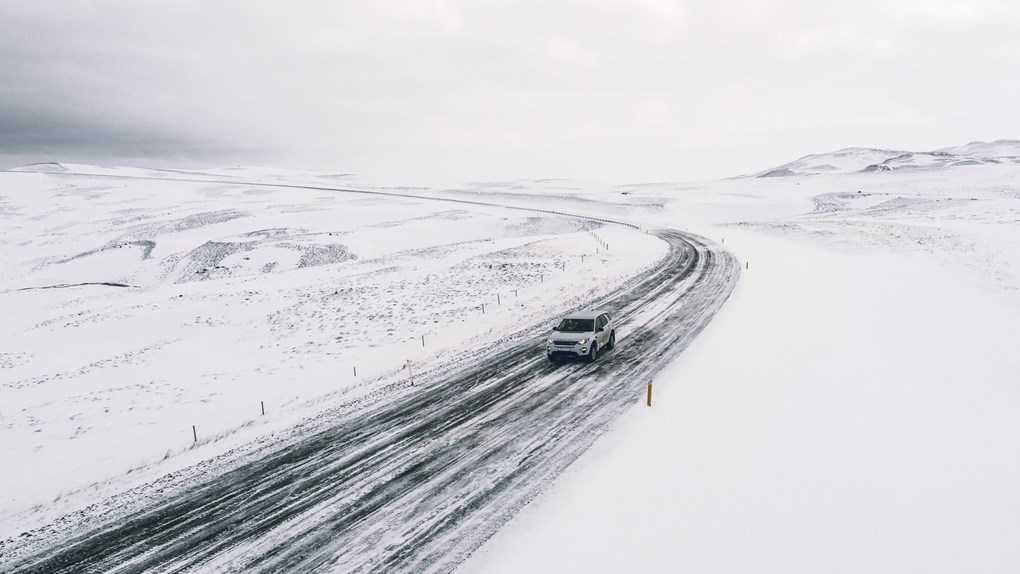 How many people are you travelling to Iceland with, and how much luggage is your group bringing along?
Regardless of when you're visiting Iceland, you definitely need a vehicle that can hold all of your travelling crew and all of your luggage, so carefully consider what kind of travellers you and your family or friends are — are you minimalist packers, or do you like to bring everything and anything you might need along with you on every vacation? If the latter, you're going to need a bigger vehicle.
For small groups of two or three travellers, you may, however, regardless of how much you like to pack, still be able to get away with renting a smaller economy car. This not only ensures you don't end up with an overly large vehicle, but it also saves you a bit of money too, as smaller cars are more affordable.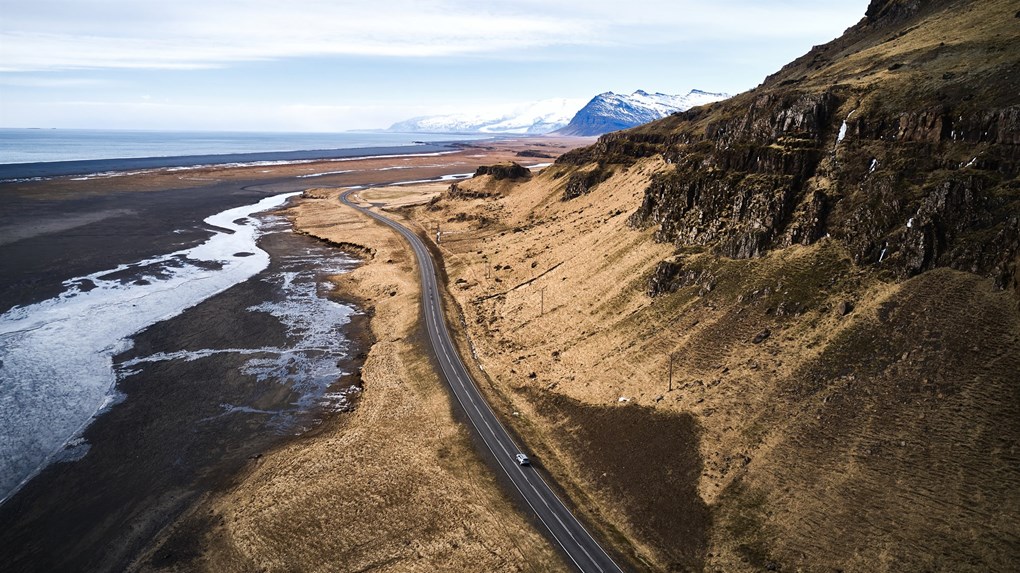 If you're travelling with four or five people, you know that you very likely won't be travelling with just one or two suitcases. You'll have three or four bags at least. In that case, you may want to rent a larger vehicle like Lava Car Rental's Nissan X-Trail, which fits seven passengers and three suitcases, or the comparable Dacia Duster or the Hyundai Tucson 4x4. 
For those travelling in groups of six or more, it is possible to find single vehicles that can fit your group (like our Toyota Land Cruiser), but more often than not, it's most comfortable to rent two SUVs. Options range from Lava Car Rental's Dacia Duster to our Nissan Qashqai, but you can see all of these and more among our full line-up of vehicles. There, we list all of the information you'll need to know before renting a car, including information on size, transmission, fuel and amenities and features such as air conditioning or GPS. 
Famous Attractions in South Iceland 
Once you have a good idea of what kind of vehicle you need for your South Iceland road trip, it's time to start planning your itinerary. There's so much to do and see in this portion of the country, partially why it's one of the country's most visited regions for international travellers. 
Here are some of our favourite spots to see around the region.
Jokulsarlon Glacier Lagoon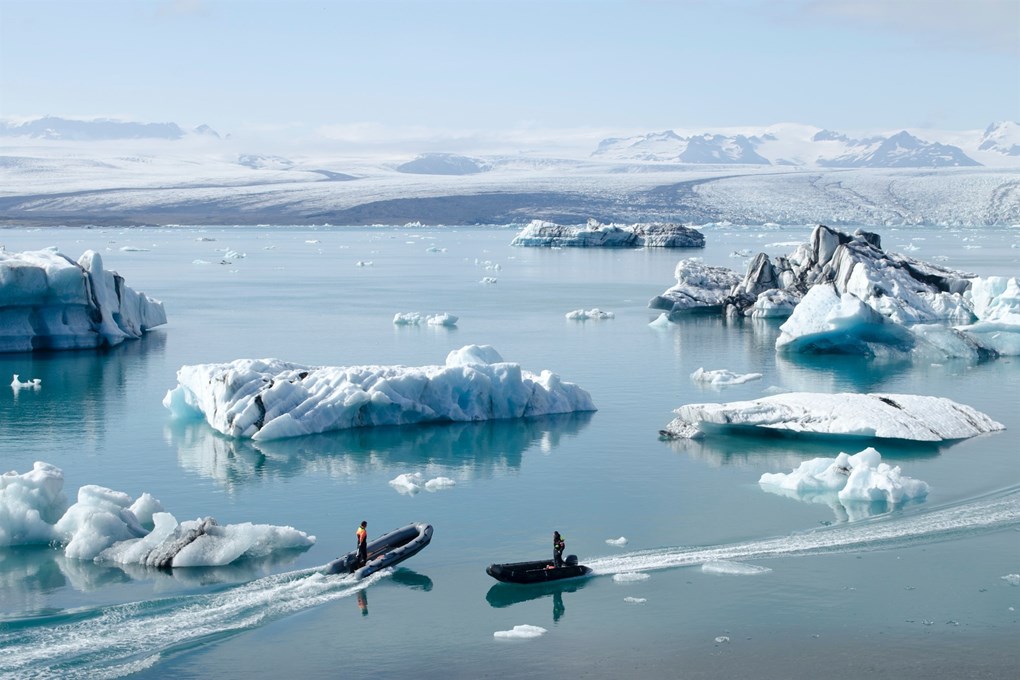 Located on the border of Vatnajokull National Park (which is worth several days of exploration all on its own), Jokulsarlon Glacier Lagoon is one of the park's top spots. The gorgeous lagoon is filled with magnificent icebergs and hundreds of seals. The lagoon flows into the Atlantic Ocean via a beautiful black sand beach.
Seljalandsfoss Waterfall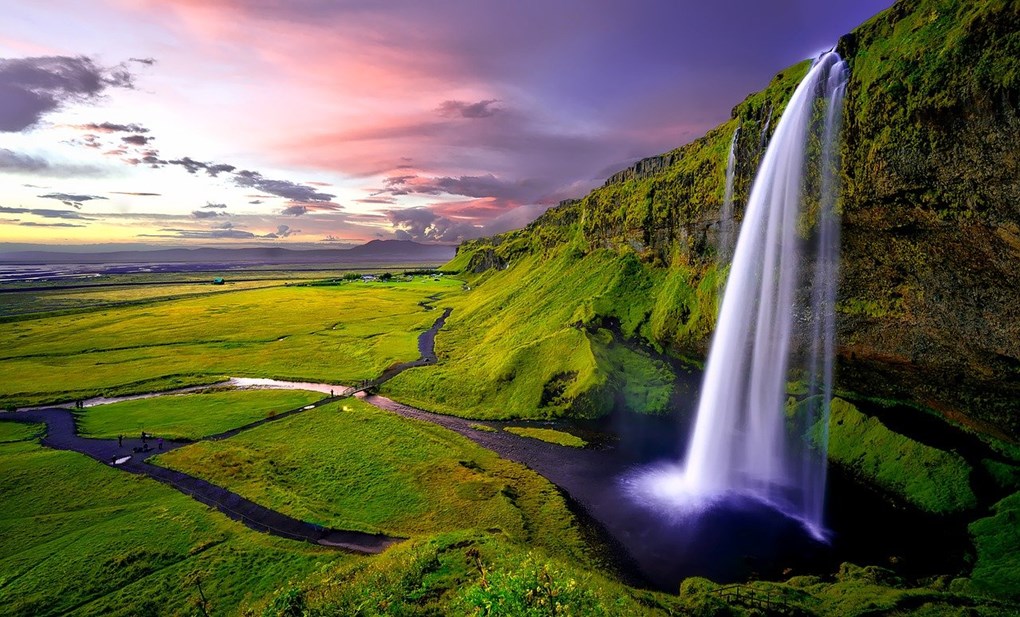 Iceland is known for its waterfalls, and one of our favourites in the southern area of the country is Seljalandsfoss. About 60 metres (nearly 200 feet) tall, the waterfall is easily accessible via the road, and you can even climb behind the waterfall for stellar photos. 
Solheimajokull Glacier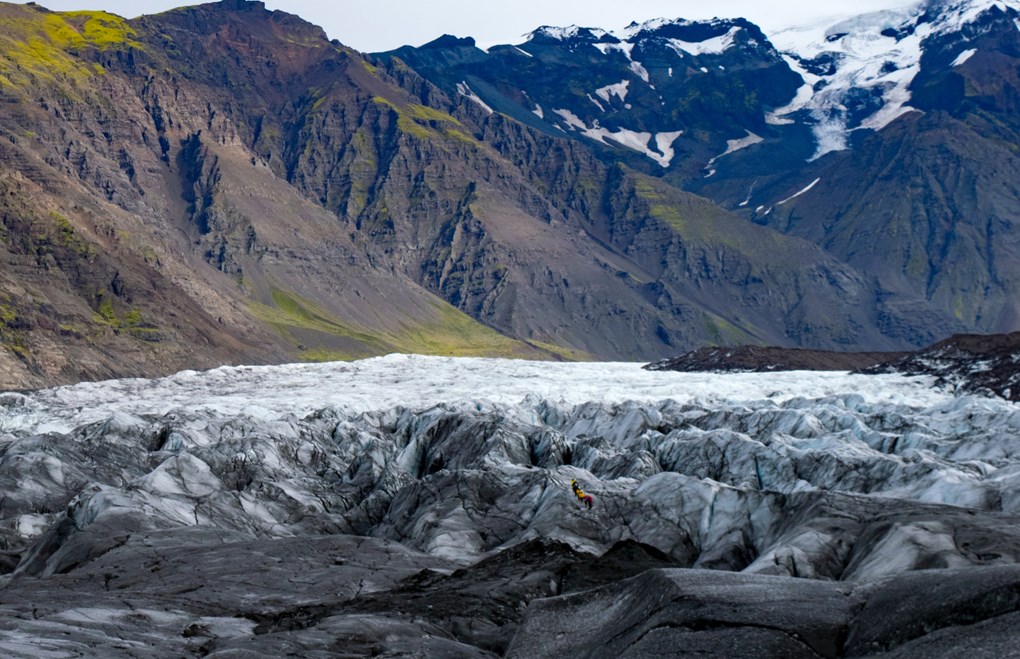 An outlet glacier, Solheimajokull is one of the most accessible glaciers to visit in Iceland. Huge, dramatic and can't-miss, this is one hiking excursion that's definitely worth your time, mainly because it's so easy.
Reykjadalur Valley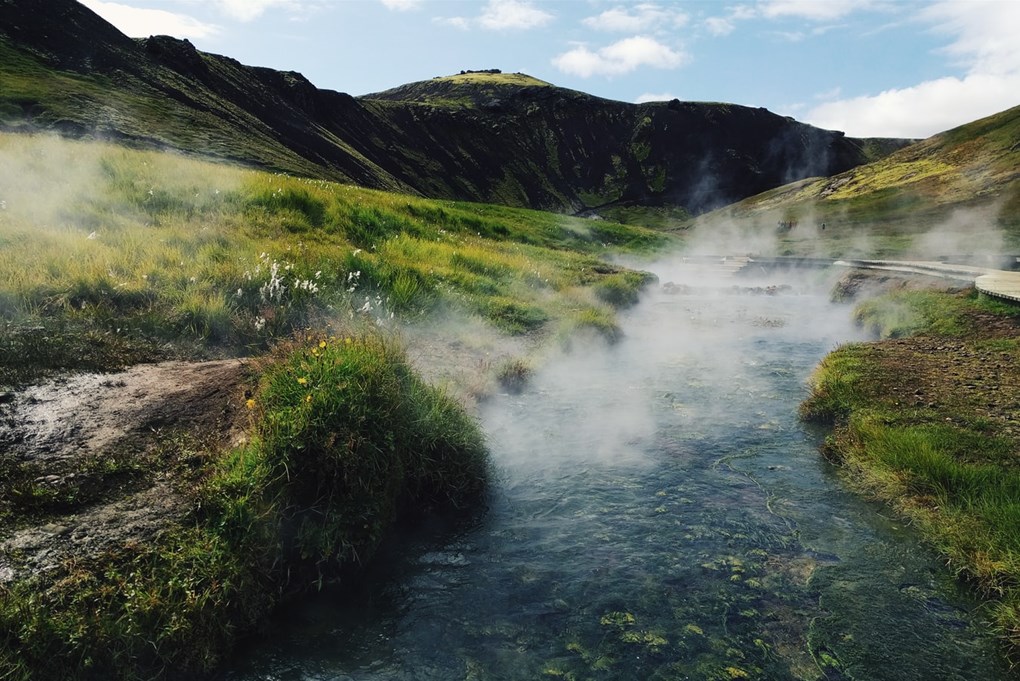 Suppose you'd like to visit some of Iceland's hot springs while in the country, don't miss Reykjadalur Valley. The valley is filled with a hot river, hot pools and geothermal springs. You'll have to hike about an hour from the parking lot to reach the springs, but the trek is well worth it.
The Westman Islands/Vestmannaeyjar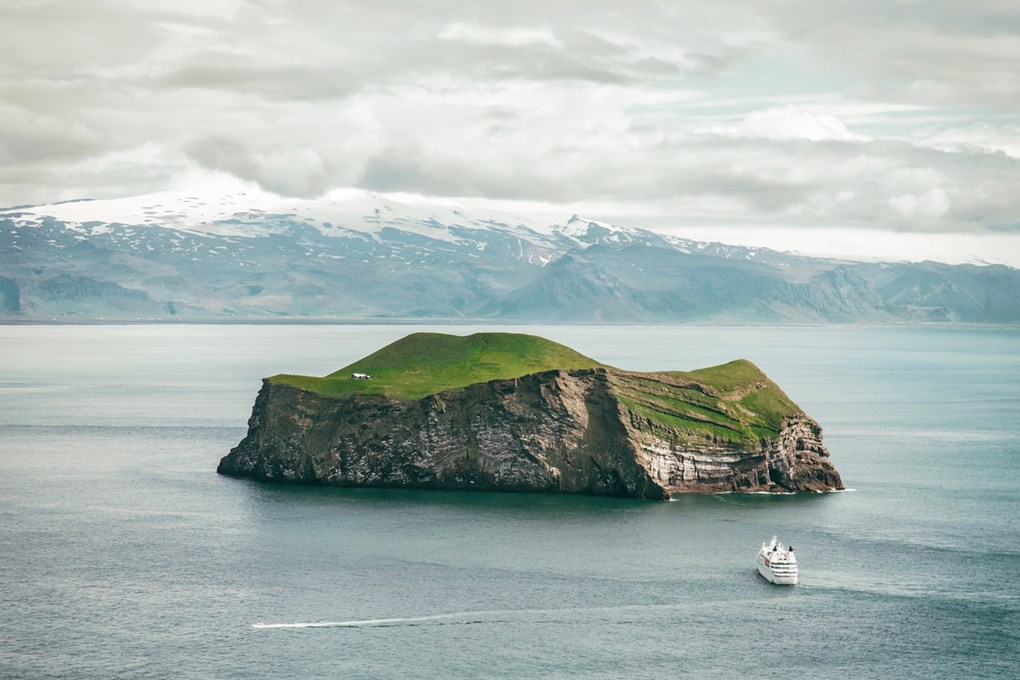 This archipelago off our South Coast is made up of more than a dozen islands, plus some sea stacks. The largest is Heimaey, which is inhabited, but the other islands are free from human development. Many bird watchers like to visit the islands to see the millions of Puffins, gulls and terns that nest here during the spring and summer months.
Skogafoss Waterfall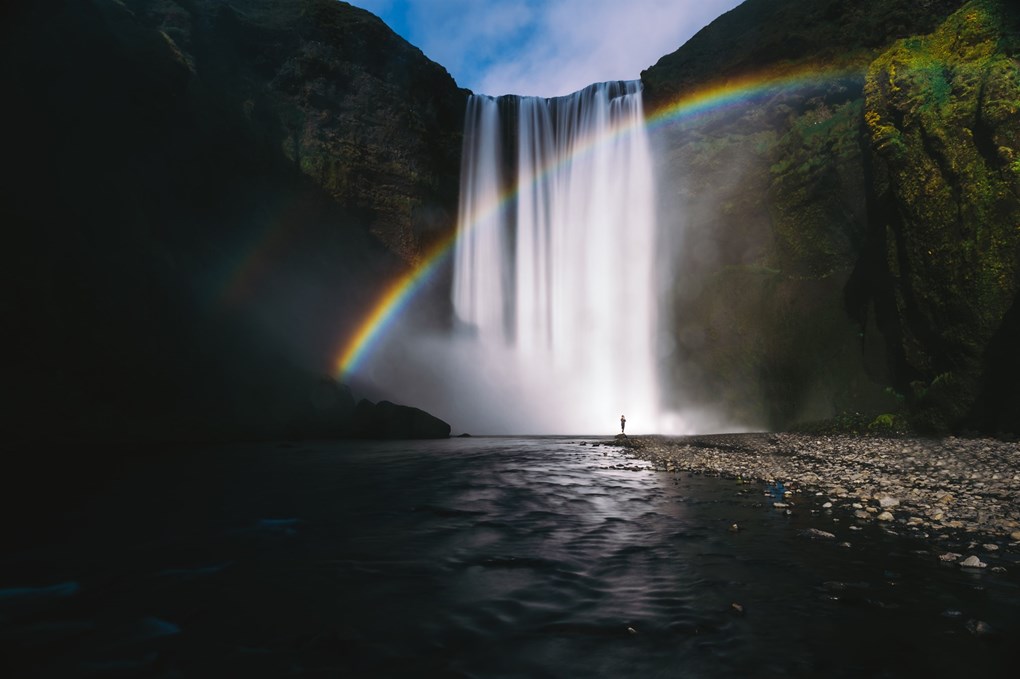 Another can't-miss waterfall in southern Iceland, this 60-metre waterfall is also about 15 metres wide. A favourite photography spot, you can easily visit both Skogafoss and Seljalandsfoss in one afternoon, as they're located pretty close to each other.
Reynisfjara Black Sand Beach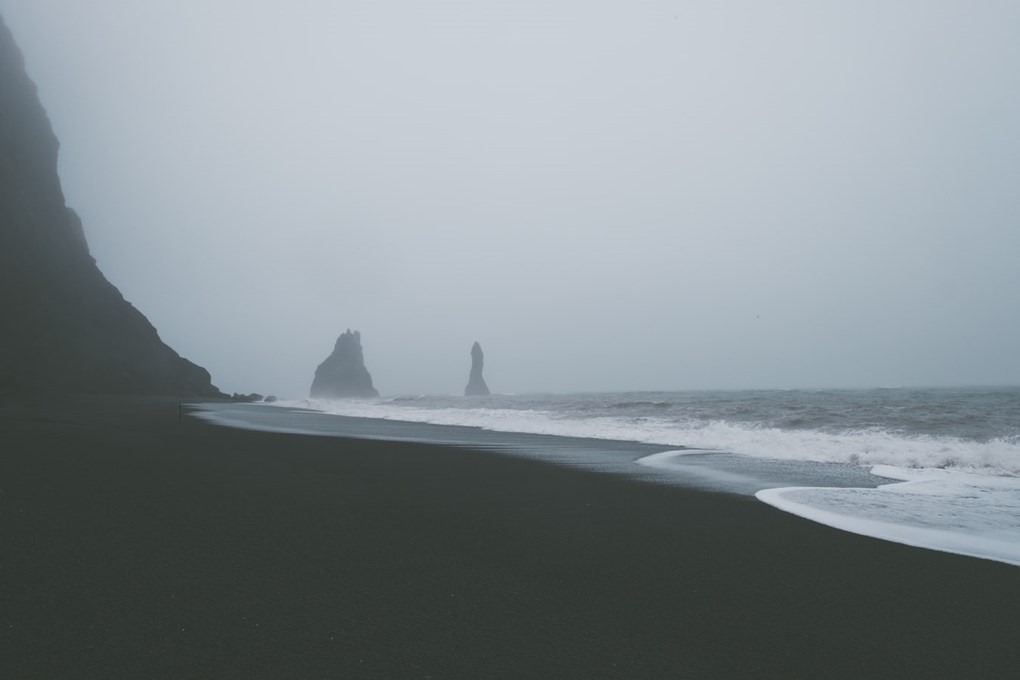 Like waterfalls and hot springs, Iceland's black sand beaches are also well known worldwide. This black sand beach is one of our most popular, thanks to the surrounding mountain landscapes, cliffs, and gorgeous rock formations.
Vík í Mýrdal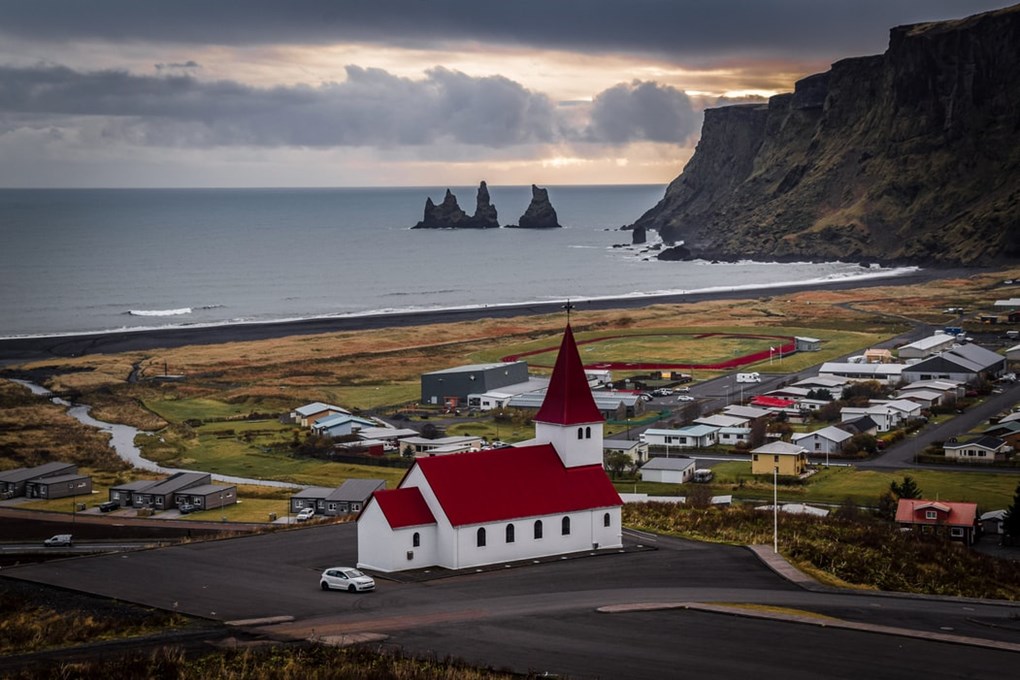 If you've seen photos of a white Icelandic church on the coastline, you've likely seen photos of Vík í Mýrdal. This small village is a great place to stop during your driving trip around south Iceland. Beautiful, quaint and right on the water, it sits at the base of a volcano, Katla.
Fjadrargljufur Canyon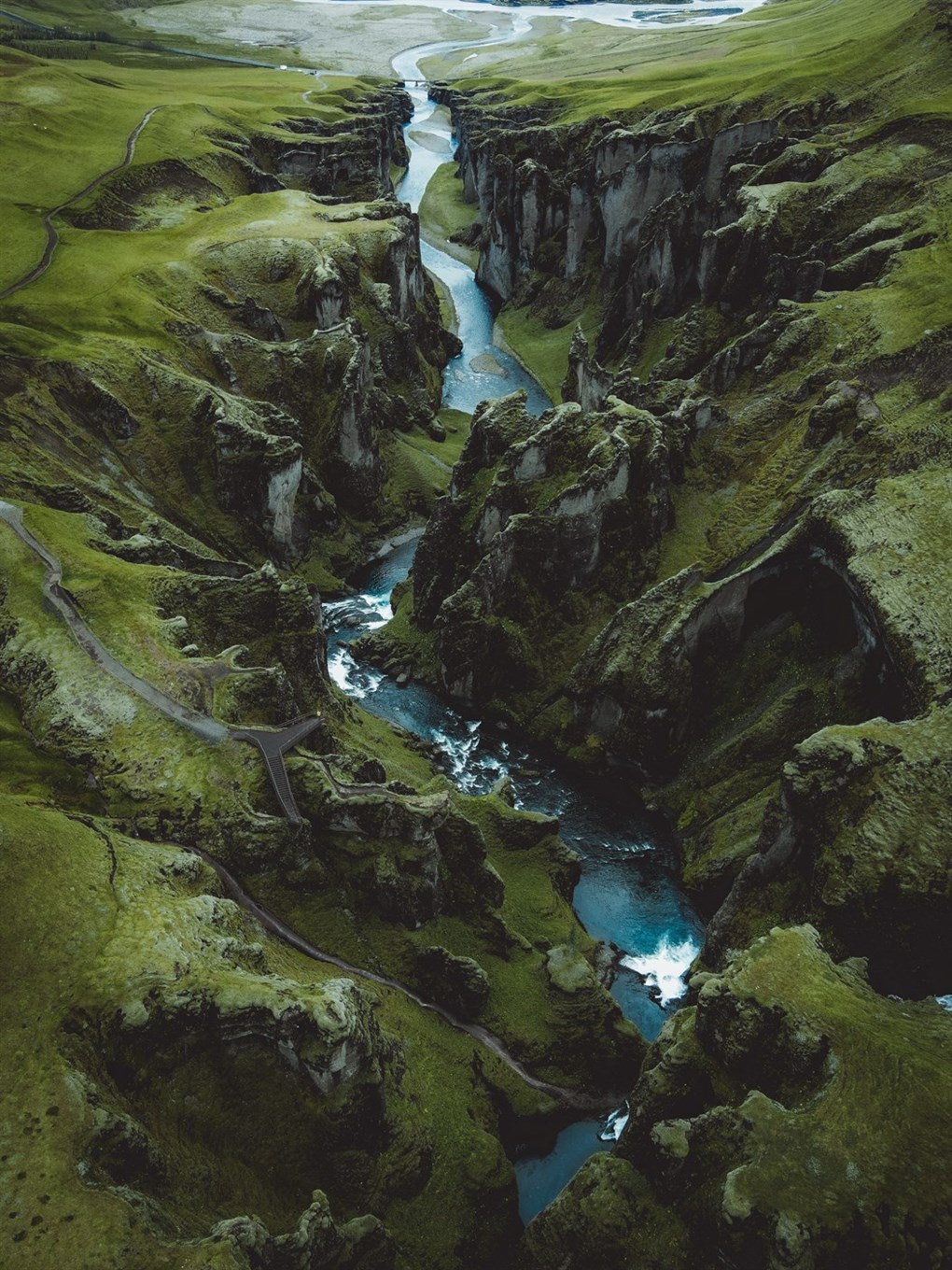 This steep canyon is nearly 100 metres deep. Hike along its ridges for beautiful views or even descend into the canyon itself, if you don't mind getting your feet a little wet. Whatever you choose, you're sure to love a visit to this natural wonder in the South of Iceland. 
Heading away from South Iceland? 
Any of Lava Car's economy vehicles are suitable for visiting the above destinations in the summer months. Remember, though, if you're visiting during the winter, you'll definitely want a 4x4 vehicle, such as the Hyundai Tucson or Dacia Duster.
Additionally, if you plan to travel outside of South Iceland to explore other regions, like the more remote Westfjords or Eastfjords, you'll need a 4x4 vehicle in those cases as well. This is especially the case if you plan on traversing any F-roads in Iceland, as Icelandic law requires a 4x4 vehicle for all such roadways. 
Want to know more about driving through the rest of Iceland, including what you need for F-roads and areas of Iceland known for more treacherous roadways and driving conditions? Check out our Guide to Driving in Iceland for everything you need to know about road regulations.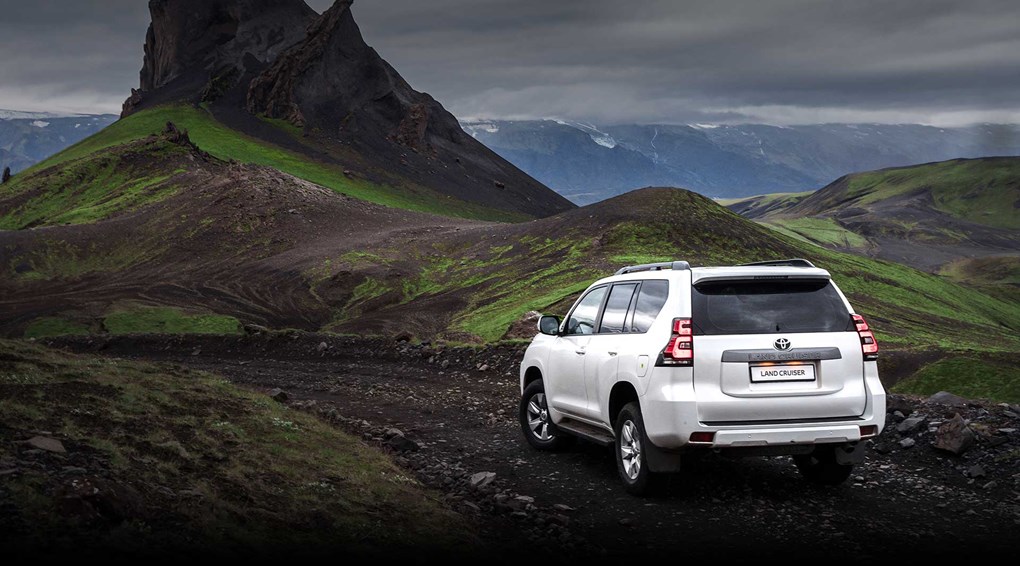 Map of Iceland's South Coast Best Attractions
In this map, you can find the most popular attractions for a road trip along the South Coast of Iceland, hidden and lesser-known gems and top activities to do:
Ready to Hit the Road?  
We can't wait to welcome you to southern Iceland and all of the natural wonders and spectacular spots found here. The first place to start, though, in planning your South Iceland excursion is renting the right vehicle for your needs based on factors such as the season of your visit, the size of your travelling group and more. 
Once you've identified the right car for you, reach out! Lava Car Rental is happy to help you get equipped with everything you need for a safe, comfortable and enjoyable driving experience in Iceland. And if you're still not sure what car is best for you, our rental representatives can point you in the right direction.