Year-Round Weather Conditions in Iceland + Best Time to Visit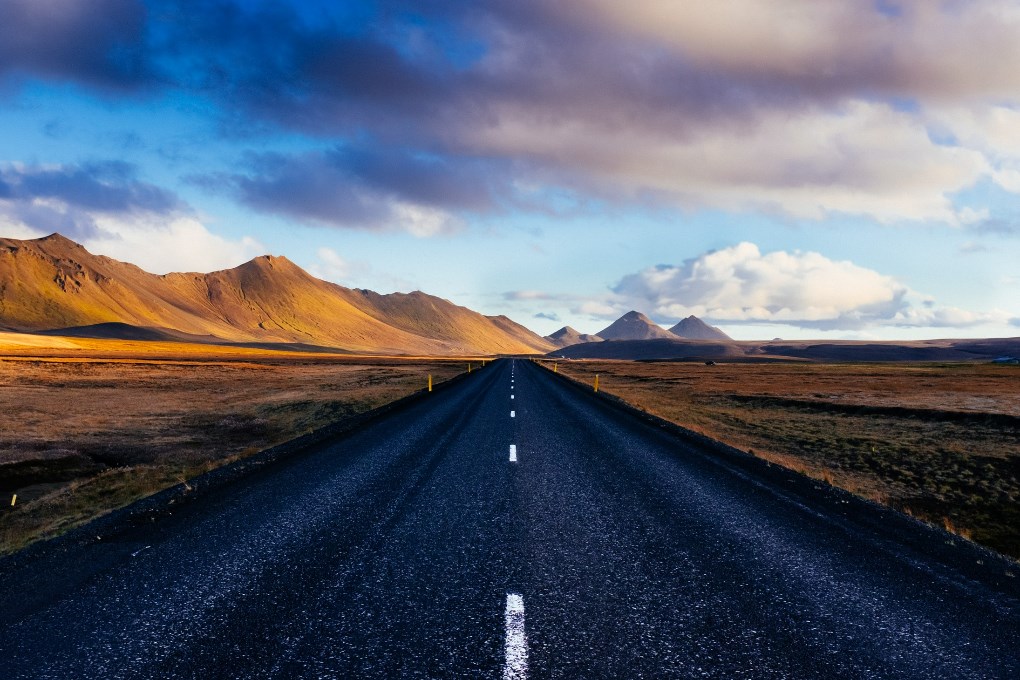 One of the first questions that many travellers ask when planning a trip to our country is, What's the best time to visit Iceland? And it's a great question! Travellers often see dramatic photos of Iceland on social media and blogs that depict the island as rough and snowy, cold and harsh. While that's certainly Iceland during some months, it's not that way all the time or everywhere. Each Iceland season offers different pros, perks and benefits, along with a few downsides for each. 
If you're planning a trip to Iceland and likewise wondering the best time to visit the country, keep reading. We're going to answer the questions we hear most about Iceland's seasons and weather, including:
When is the best time to visit Iceland (based on your travel type and needs)? 

What's the best season to visit Iceland?

What is the weather in Iceland like?

What is the best month to see the Northern Lights in Iceland (as this is a huge draw for many tourists)?

What is the best season to visit Iceland to see the puffins (another huge tourist draw)?

What is the best time to visit Iceland to see the Midnight Sun?

What are your car recommendations to travel in Iceland in the summer or winter months?
What is the Weather Like in Iceland?
One of the biggest variables that can impact a trip to... well, anywhere? It's one that you might not think about until it's too late: the weather. Wherever you travel, bad weather (or, rather, not being prepared for bad weather) can absolutely ruin your trip, while great weather can make everything a lot more convenient and pleasant. With this in mind, it's important to understand the weather in Iceland and what you can expect based on the season and time of year.
While, like many countries, Iceland technically has four seasons, it doesn't always feel that way. There's a joke among locals that says, "if you don't like the weather in Iceland, just wait five minutes". The weather is always changing! You might start a day of sightseeing with plenty of sunshine, only to be greeted by rain or a storm in the afternoon. For that reason, it's important to always be prepared for Iceland's weather, regardless of when you're visiting.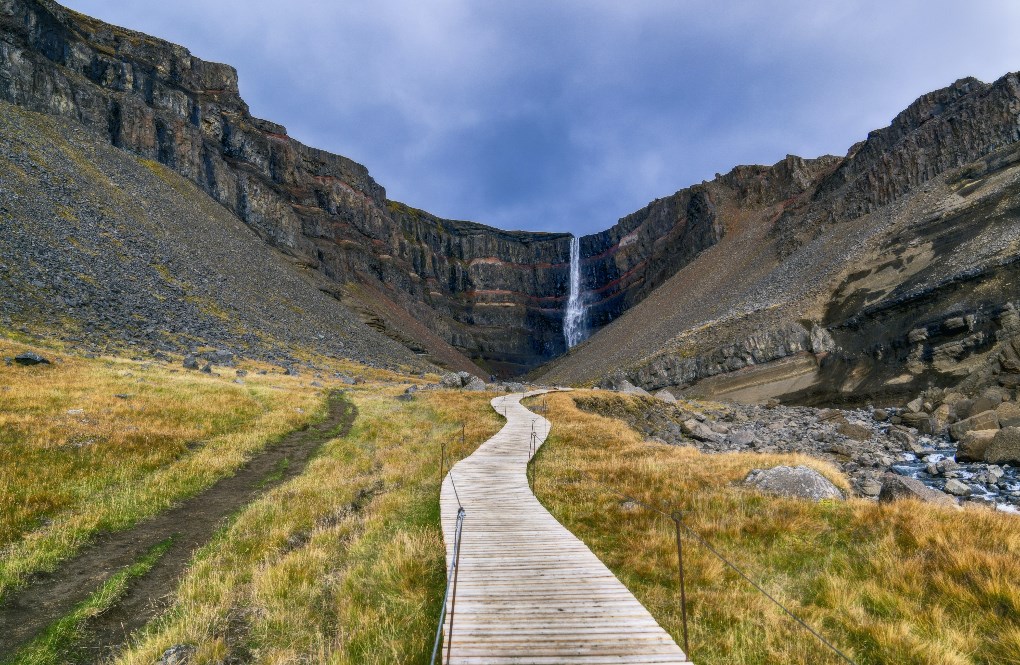 But despite this tumultuous weather, if you're wondering 'is Iceland cold all year round', the answer is 'no.' Many visitors expect Iceland to be totally frozen; maybe it's the name that throws them off. Regardless, Iceland enjoys its fair share of mild, warmer temperatures. This is partially thanks to the Gulf Stream, which flows along Iceland's West and Southern coasts, bringing with it warm waters and winds from the Caribbean. Of course, the Gulf Stream's warm and sudden winds also bring with it weather changes, as the warm air collides with the cold air coming south from the Arctic.
One important way you can stay prepared is by dressing appropriately for the weather. Not sure what to wear in Iceland? We've broken it down for you in our handy guide to what to wear in Iceland.
Weather Considerations to Keep in Mind as You Plan Your Iceland Trip 
Given all of the above, there are a few weather considerations that you need to keep in mind while planning your Iceland trip.
The weather is going to be unpredictable during your visit. It's just a fact.
Iceland's weather is unpredictable, as mentioned. You can wake up, see the sun shining out your window, get dressed for a warm day, and then as soon as you open the front door to leave, you're greeted by a storm. Or, you can be driving around the Golden Circle or Ring Road, enjoying pleasant, calm conditions, and then a wind storm comes out of nowhere. You can start out enjoying dry weather in the southern portion of Iceland, and then you drive north and find yourself in the midst of a snowstorm. Are you getting the picture yet? 
Since the weather in Iceland is unpredictable, and no one can control the weather, it's best just to go with the flow. Be flexible in your planning and leave enough room in your Iceland itinerary for that flexibility. You don't want to force yourself to drive through dangerous weather conditions, just so you can make a hotel reservation or a flight.  
The wind is almost constant. 
The wind in Iceland is almost constant, regardless of the season; however, strong winds are more likely in the winter months than in the summer months. From fall to spring, you can expect wind speeds nearly double what you'll experience in the summer months, with an average wind speed of as much as 15 miles per hour (or 24 kilometres per hour). The windiest months are in the heart of winter, December through February.
Given this, come prepared for the wind with the proper clothing. 
Stormy days can occur frequently.
Depending on where you are in Iceland, the chances of you having at least one stormy day during your trip are pretty good. Storms are most common in the fall and winter months, between September and March. A storm in Iceland is any weather event that experiences wind speeds higher than 65 kilometres per hour, or 40 miles per hour. 
In some of the more urbanised areas of Iceland, such as around Reykjavik, the chances of a storm are less likely; they might have as few as 10 storms per year. However, if you're in the northern or central areas of Iceland, such as in the Highlands, then you can expect more plentiful storms, as many as one storm every 10 days. 
Rain is also pretty common in Iceland, especially in October and March.
The rain is also pretty regular all year long in Iceland, although there are rainier months than others. May is usually Iceland's driest month, with about 44 millimetres or about 1 3/4 inches of rainfall, with about 10 rainy days in the month. October and March, meanwhile, are Iceland's rainiest months, with as much as 3.4 inches or 86 millimetres of rain falling over about 14.5 days, or a rainy day for every 2 days.
All of this inclement weather means choosing your rental car is extra important.
Because of all this wind, rain and other inclement weather, road conditions in Iceland can change just as quickly as the weather. So, you'll want to take special care when considering car recommendations to travel in Iceland. Check out our full Iceland rental car guide for more.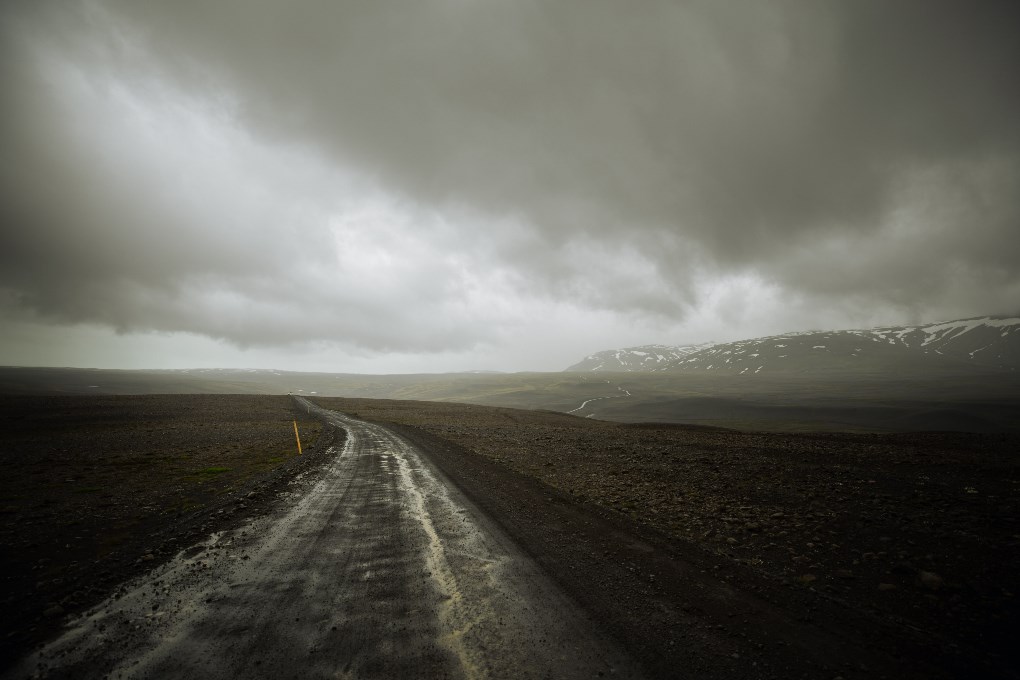 Useful Iceland Weather Resources
There are a few useful weather resources that you should take advantage of both while planning your trip to Iceland and while you're actually in Iceland, travelling around the island. Keep in mind while planning, though, that you won't be able to rely on extended forecasts in Iceland and it is only accurate about one to three days in advance. It's difficult to rely on any forecasts made earlier than that. 
The Iceland Meteorology Office (or Iceland Met Office, for short) provides you with up-to-date, as-accurate-as-possible rain, wind and temperature forecasts for the entire island. There, you can find in-depth information to help you plan your day. 
If you absolutely want an accurate Iceland weather app to have at the tips of your fingers at all times, you can download the option available from the Norwegian Meteorological Institute. Find temperature projections, general weather predictions for the next few days and warnings on things like heavy rain, flood risks or landslide risks. 
For more safety warnings and alerts related to weather and road conditions in Iceland, check out SafeTravel Iceland. The website equips you with up-to-the-minute alerts on everything from snow to volcanic eruptions and you can even sign up to get SMS alerts. The site is also full of useful tips for driving and travelling through Iceland.
SafeTravel also provides you with the option to submit your travel plan so they can monitor your route in case there is an emergency.
For more information on road conditions specifically, as well as live footage of Iceland's road conditions, visit Road.is. It'll give you not only information on current conditions and weather but also information on road closures, so you're not surprised on your Iceland road trip. This is especially helpful in winter when the roads are most likely to close due to heavy snowstorms.
What is the Temperature in Iceland?
The temperature in Iceland could be considered mild, but some visitors will find it quite cold. Whether or not you find Iceland cold will depend on a few factors, including how cold- or warm-natured you are as an individual, how well you dress for the weather while in Iceland, where you're originally from and the climate you're accustomed to, the time of year you visit and the weather events that occur during your stay.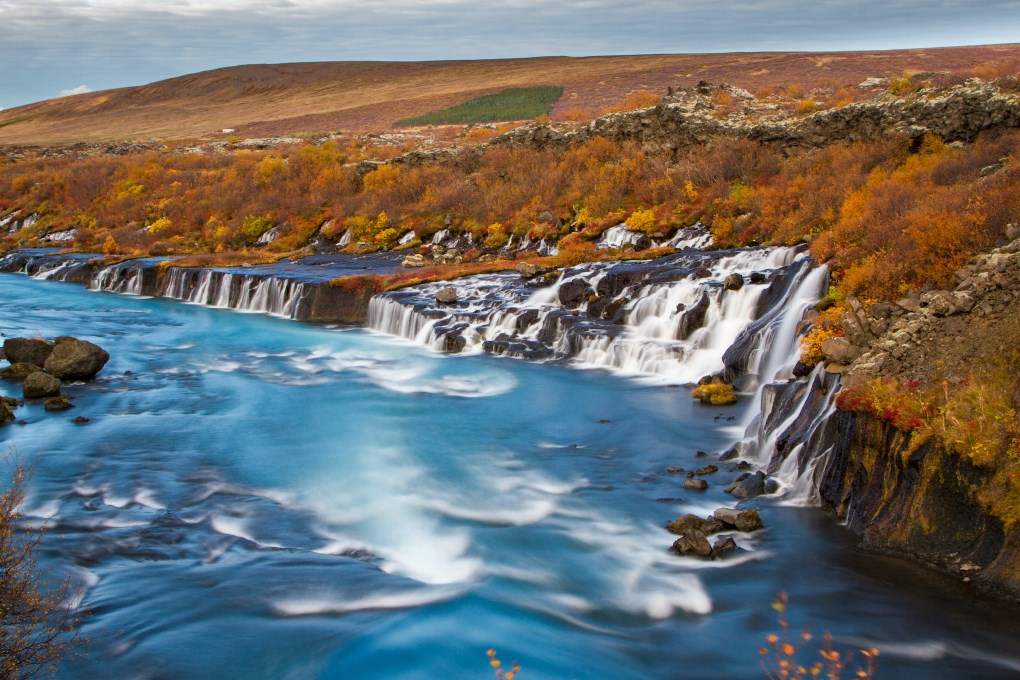 Average Temperatures in Iceland 
In the southwest portion of Iceland, around Reykjavik, the average temperatures are around 1-2°C (33-35°F) in the wintertime but can drop down to -10°C (14°F) or go up to 10°C (50°F). The temperatures hover at about 12°C (54°F) in the summertime but can drop down to 7°C  (44°C) or go up to 25°C (77°F).
In the northern parts of Iceland, around Akureyri, you'll find warmer days in the summer, but colder days and more snow in the winter (at least if you're comparing Akureyri to Reykjavik). August is Akureyri's warmest month, with temperatures averaging around 11.5°C (53°F). The coldest month in Akureyri is March, with average temperatures around -1°C (30°F).
In the eastern portion of Iceland, around Egilsstadir, the average temperatures are highest in July, around 12°C, or 53°F. The average temperatures are lowest in January, when temperatures are about -1°C (30°F).
Finally, in the western areas of Iceland, including the Westfjords, the warmest month is August, with average temperatures around 12°C (53°F). The coldest month is January, with average temperatures around 1°C (33°F). Do note that, despite these temperatures not being much worse than those in eastern Iceland, much of the Westfjords are inaccessible during the winter months due to heavy snowfall.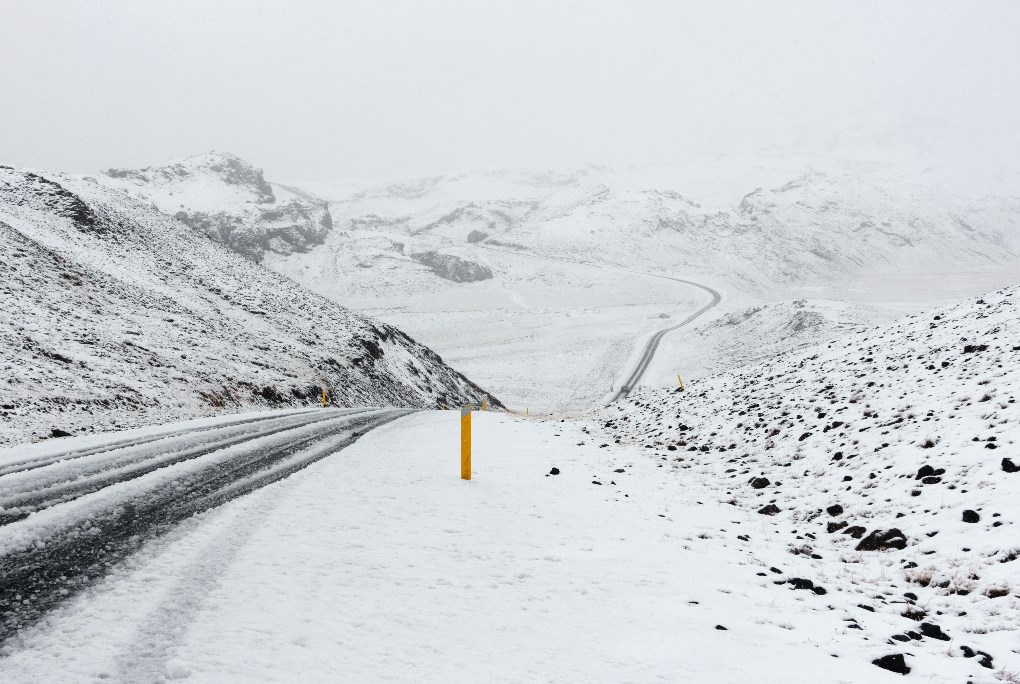 In general, small or rural towns and villages across all of Iceland's West, North and East can become severely isolated in the winter, due to snowfall. Because of this, oftentimes, wintertime visitors to Iceland will stick to the southern regions of the country.
What is the Best Season to Visit Iceland?
The best season to visit Iceland will all depend on what you're looking for in your trip, as well as your travel preferences. 
Spring in Iceland (April & May)
Spring in Iceland is typically considered to be the months of April and May. You can expect milder temperatures and the occasional snowfall, but, typically, snow is beginning to melt throughout most of the country, especially in the mountains and the Highlands. Trees and flowers are beginning to grow leaves and bloom. Rainfall is common in the southern parts of Iceland, but temperatures are drier (and colder) in the North. In Reykjavik, you can expect temperatures between 0 and 10 degrees Celsius, or about 32 and 50 degrees Fahrenheit. 
There's plenty to see and do in the spring months and, the best part is, it's right before Iceland's peak travel season, meaning fewer crowds that you have to fight to actually see and enjoy all that springtime Iceland offers. Popular activities include watching the puffins (which begin to show up in late spring and stay in Iceland until around September) and other birds. You can also still catch the Northern Lights in early spring. 
We recommend visiting the Golden Circle or South Coast during a springtime trip to Iceland. Check out our South Coast itinerary for all the things you can do and see over the course of a week in the country.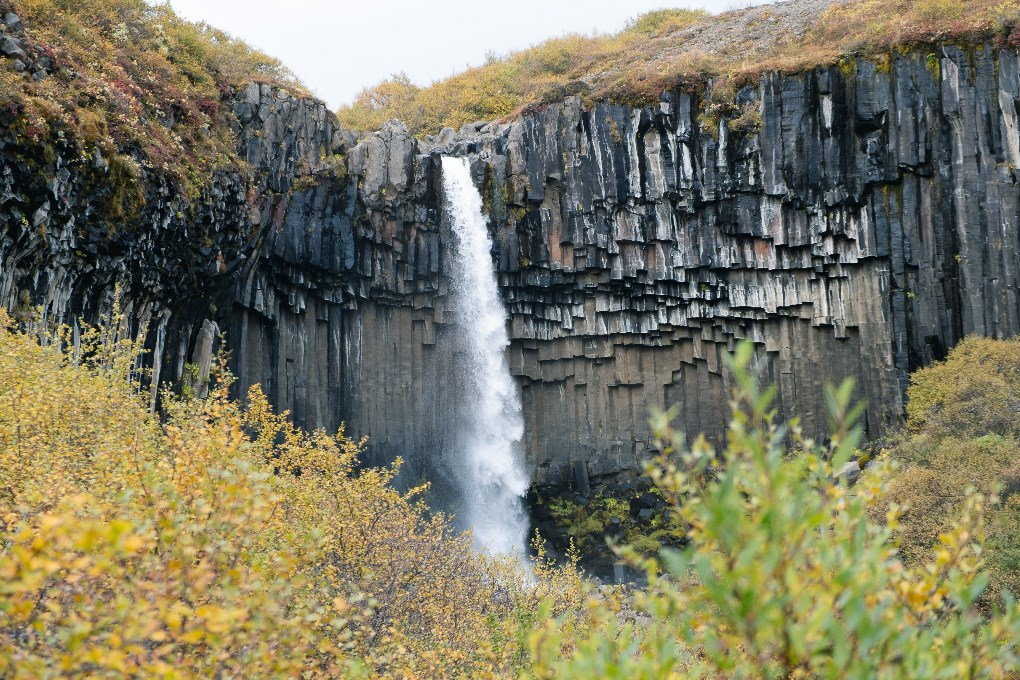 Our car recommendations to travel in Iceland in spring include economy cars, 4x4 vehicles and campervans. You definitely have a wealth of options!
For short trips or trips with just a few (two to three) people, with not much luggage, an economy car is a good option. Economy cars can easily get you around southern Iceland, including along the South Coast and around the Golden Circle. 
For added safety when driving on gravel roads or coming across more inclement weather in more rural areas, we recommend a 4x4 vehicle. Not only do these vehicles give you added safety, but they also are generally more comfortable, with space for more travellers and luggage.
If you're interested in renting a campervan in Iceland to take your accommodations on the road with you, we recommend only doing so from late May onwards, when you can expect more agreeable weather and are less likely to encounter the odd snowstorm. 
Summer in Iceland (June, July & August)
Summer is Iceland's peak travel season and the most popular time to plan a trip to the Land of Ice & Fire. Summer in Iceland is pretty warm by our standards, but still not very hot compared to many destinations around the world. Many travellers find the summer temperatures to be mild and pleasant.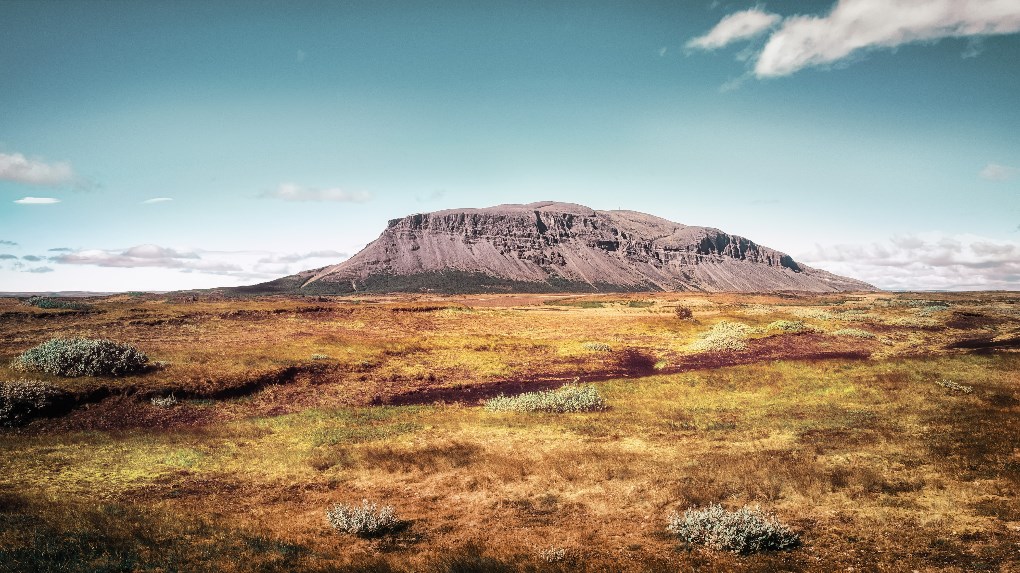 If you plan a summer trip to Iceland, you can expect average temperatures around 10°C (50°F), with the occasional "hot" day of 18-20°C (59-68°F). The temperatures will be warmer in the southern areas of the country, but chillier in the Iceland Highlands and in the mountains. 
You'll likely still want to wear long sleeves and a jacket when travelling around Iceland in the summer; a rain jacket is a good idea, too, as there are the occasional rain showers, though summer in Iceland isn't nearly as rainy as spring. There's also a lot of daylight during Iceland's summers, and, if you travel here at the right time, you'll be able to catch the Midnight Sun, when days pass without true darkness. 
Since the weather is most agreeable in Iceland during the summer, you'll find that outdoor attractions and outdoor activities are very popular, from June through August (and also crowded). Camping, kayaking, boating, hiking, photography tours and whale watching are all popular tourist activities through the summer. The extended daylight makes it possible to enjoy these activities even late at night. We also host many festivals and other outdoor events during these months. Summer in Iceland is also the best season to see the lupins and the adorable Atlantic puffins in some locations around the country.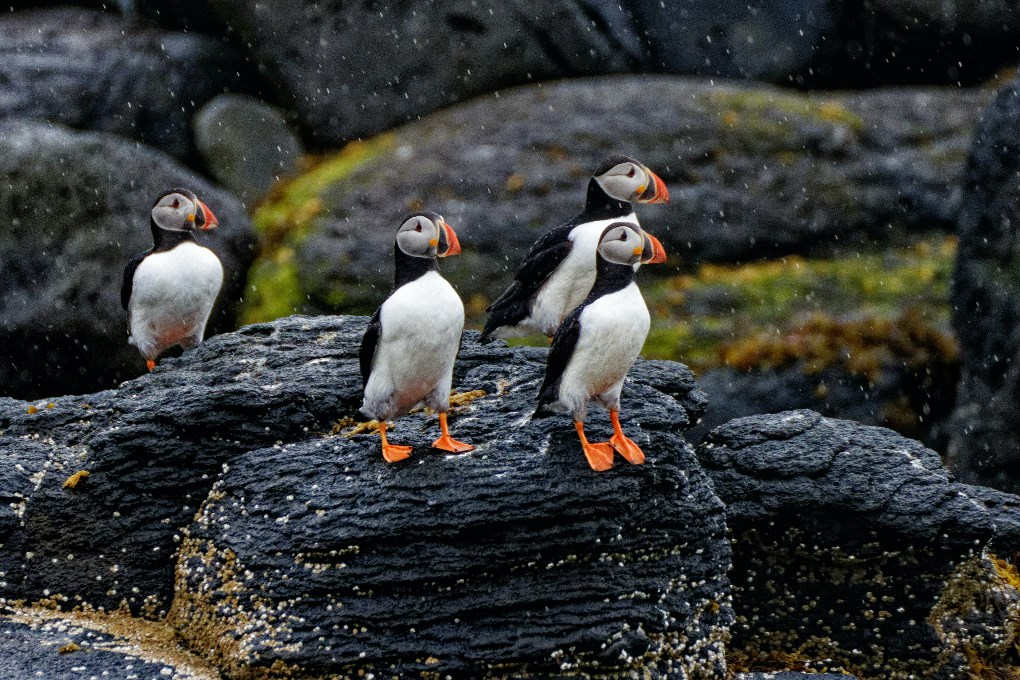 The pleasant weather and extended daylight also make for ideal driving conditions, making summer the best time to come to Iceland for a road trip. For travellers planning to traverse the Ring Road, we recommend summer as the best time to do so, as you can drive well into the evening and you won't encounter the poor weather that you'll experience in the winter months.
Regardless of where you're driving in summer in Iceland, though, we have a few recommendations for the best cars and campervans to rent. Summer is one of the only times that you can really rely on a 2WD vehicle to safely get you around the majority of the country, so 2WD rentals are popular in the summer; however, a 2WD economy vehicle won't always be the best choice for every traveller. 
If you're wanting to save some money on your accommodations and enjoy the freedom and flexibility of nomadic travelling, you may want to book a campervan while in Iceland. Campervans combine your accommodations with your transportation, for reduced overall travel costs. Very popular during the summer months, we have many clients who love coming to Iceland for the campervan experience (and if you want to learn more about why check our article on the top 9 reasons to rent a campervan for your trip to Iceland). 
There are multiple campervan options to choose from and, depending on your route and number of travellers, you'll want to choose between a 2WD or a 4x4 campervan. Our 2WD campervans are perfectly suitable for a summer Iceland driving trip that won't include any mountain travel. If, though, you are planning to travel through the mountains or Highlands, and you'll need a 4x4 campervan that can handle the F-roads, you may want to book a VW Transporter. These campervans are also ideal for larger travelling groups.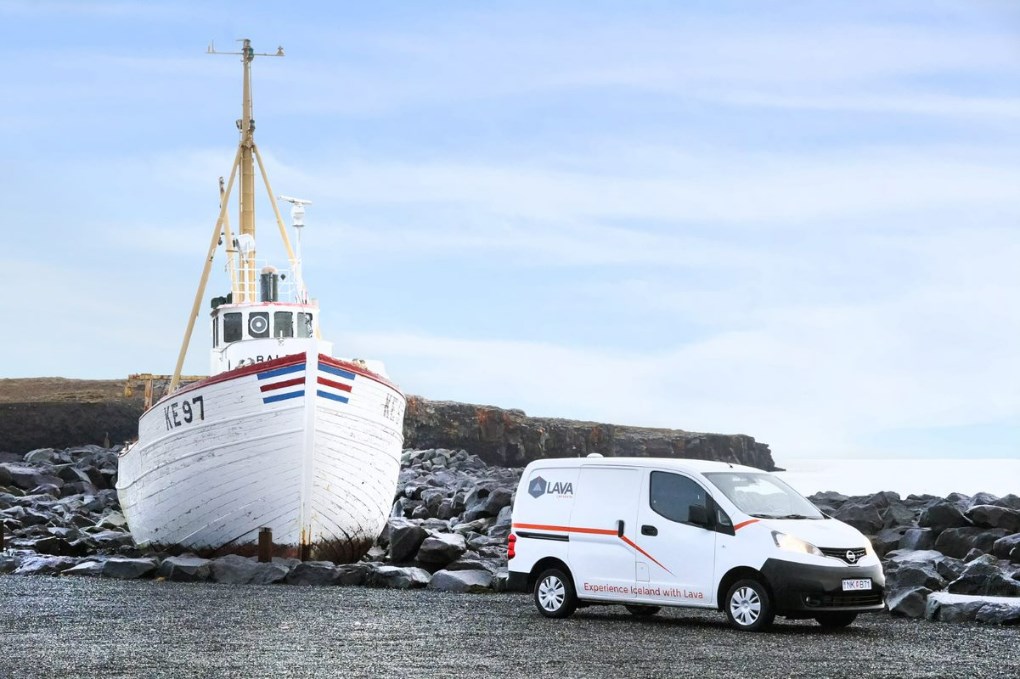 But camping isn't for everyone. If you already have your Iceland accommodations sorted, then you might want to only book a vehicle to get you around the island. If you're travelling in a group of three or four, or as a family, you will likely want to rent a larger, 4x4 vehicle, for greater room for your luggage, as well as more overall comfort. Renting a 4x4 vehicle will also allow you to travel on gravel roads throughout the Icelandic Highlands (and remember — a 4x4 vehicle is legally required to drive on any of Iceland's F 4 roads). 
If you don't plan on travelling through the mountains or more rural areas, and if you're only travelling as two or three people, with little luggage, you could absolutely find all your needs met with an economy car. While a smaller, 2WD economy car isn't suitable for F-roads, it will get you around Iceland's Golden Circle and also to the South Coast, and to any main attractions accessible via a paved road.
Autumn in Iceland (September & October)
Autumn in Iceland is very similar to springtime in terms of temperature. A little bit colder than in the summertime, fall temperatures hover around 10°C (50°F). Winds increase just slightly, but the winds aren't nearly as bad as they are during the winter months. Fall travel to Iceland isn't as popular as summer travel, so you'll get to enjoy these mild weather conditions with fewer crowds.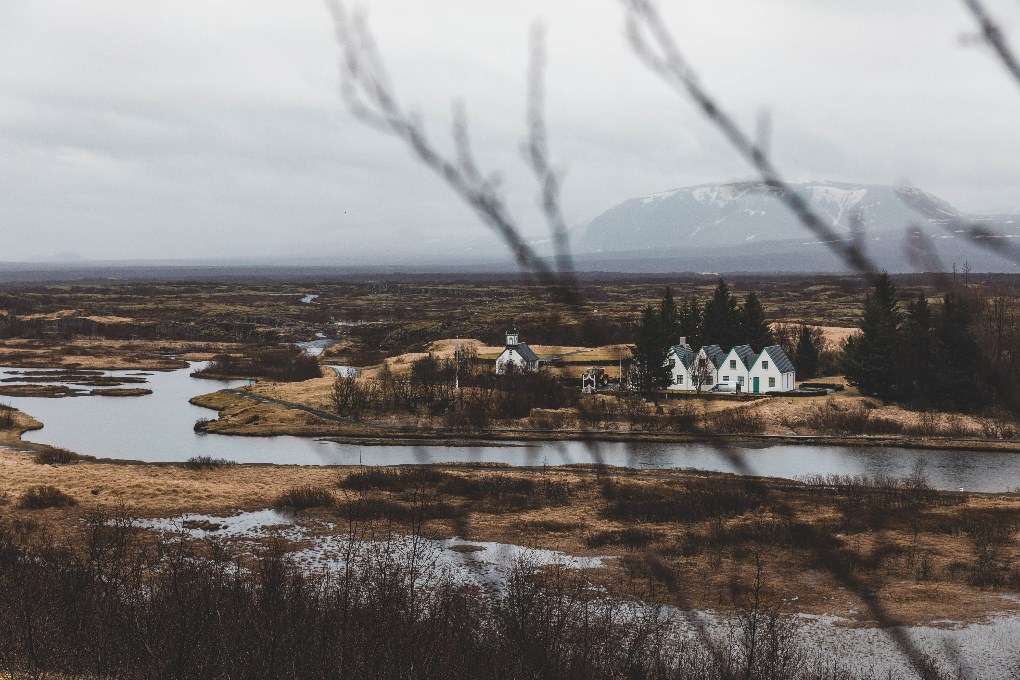 Popular autumn activities in Iceland include seeing all of the main attractions along the Golden Circle, South Coast and Ring Road, just with fewer tourist crowds, as well as chasing the Northern Lights during the latter part of the season. It is worth noting that some of the popular activities in Iceland are not available during the fall months, including much of the wildlife viewing, as well as tours that take you out on the water or to the Icelandic Highlands. 
In terms of your rental vehicle, you can still choose to book a campervan, if you like, through mid-September, when the weather is still mostly agreeable. If you're planning a short trip on paved roadways, like those you'll find around southwest Iceland, an economy car is still suitable as well. However, if you're travelling to the Highlands or if you're travelling in a group, you'll still want that 4x4 vehicle that provides extra safety and added comfort.
Winter in Iceland (November Through March)
Winter is the least popular time to visit Iceland with the exception of the Christmas holidays. The winter months bring the darkest skies of the year, with little sunlight (sometimes as little as four to five hours of daylight, especially on the shortest day of the year, Dec. 21). Snow is plentiful, but not constant, and the weather, in general, is highly unpredictable.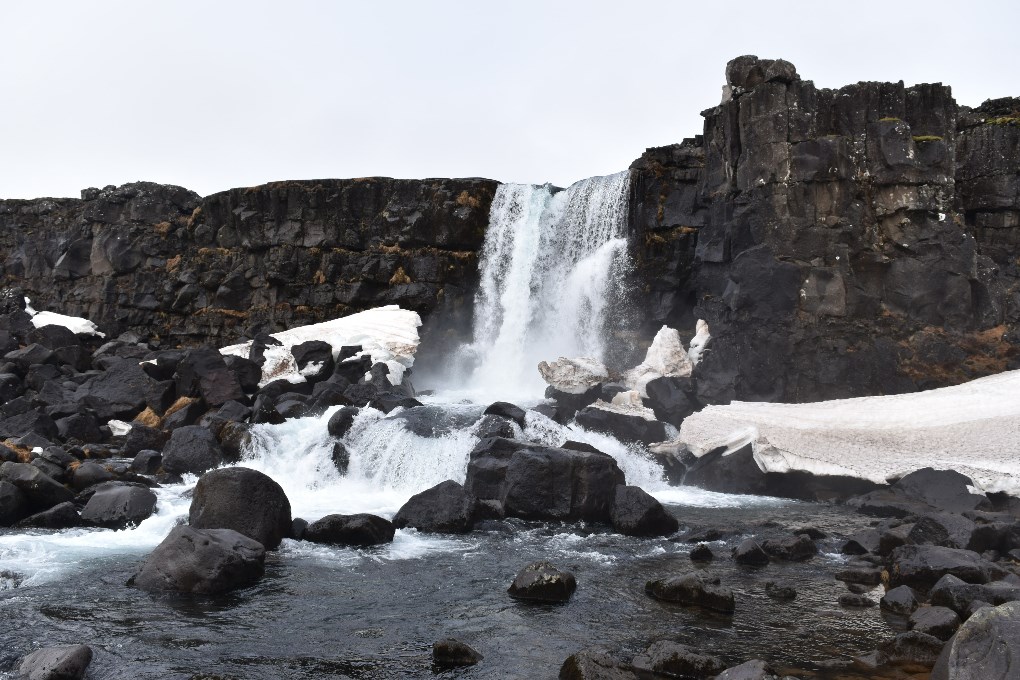 If you're travelling through southern Iceland, such as around Reykjavik, temperatures average around 0°C (32°F) but can drop as low as -5°C (23°F). On a warm day, temperatures might rise up to 5°C (41°F). Wind chill can greatly impact the overall feel, though, regardless of the air temperature. In general, the further north you go, the colder and snowier it gets.
But even though the weather is unpredictable during the winter, and the tourist crowds are relatively thin, travellers who are brave enough to face the Iceland winter weather are rewarded with plenty of memorable activities to keep them busy. Winter tours take you through ice caves and tunnels, to glacier lagoons and frozen waterfalls. Northern Lights chasing is popular during the winter months. Christmas is a particularly festive time to visit. Don't, however, expect to visit the Highlands or to do much hiking or camping.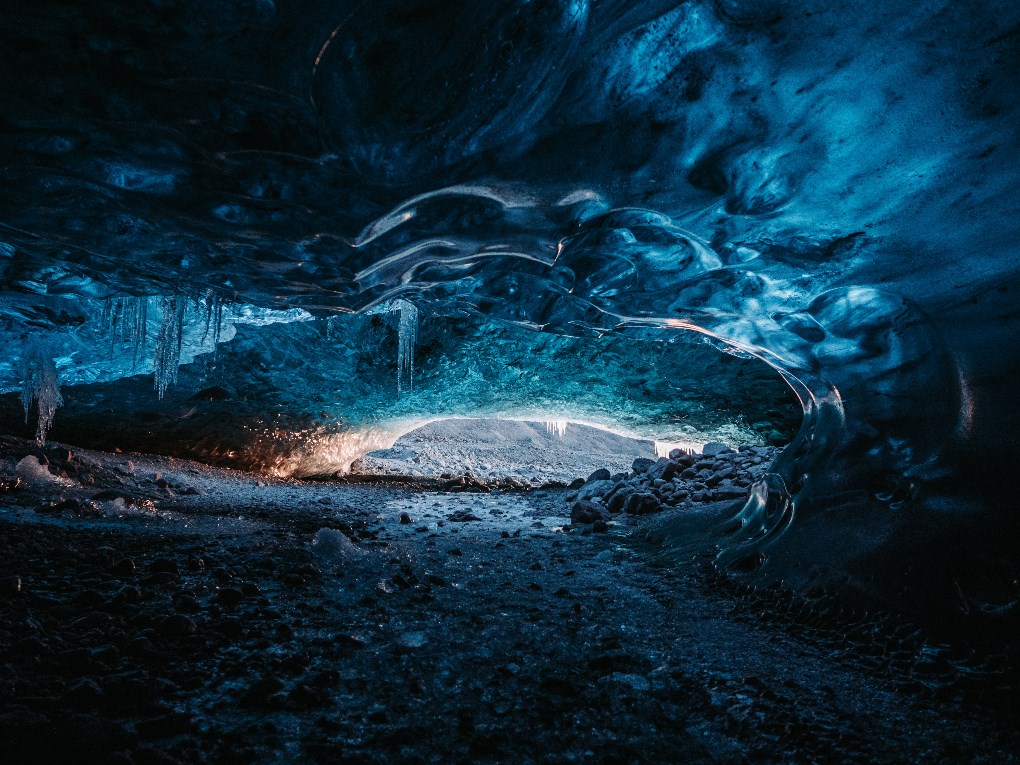 If you want to take an Iceland road trip during the winter, we recommend you travel along the western and southern coasts of Iceland. Check out our blog to learn all about everything you need to know for driving in Iceland in the winter.
Of course, a 4x4 vehicle is crucial during Iceland's winter months. The icy roads, strong winds, rain and unpredictability necessitate a vehicle that can handle those types of conditions. You don't necessarily need to break your travel budget to rent a 4x4 car, though. You can find affordable medium-sized 4x4 cars but also large and spacious 4x4 vehicles for travelling groups or families. Which you choose will all come down to your budget and the total number of travellers. 
Iceland Travel FAQs
What is the best time to visit Iceland?
Based on all of the above, it's pretty easy to see that every season has something to offer in Iceland. Which is "best" for you will depend on your travel preferences and what you want to see and do while you're here.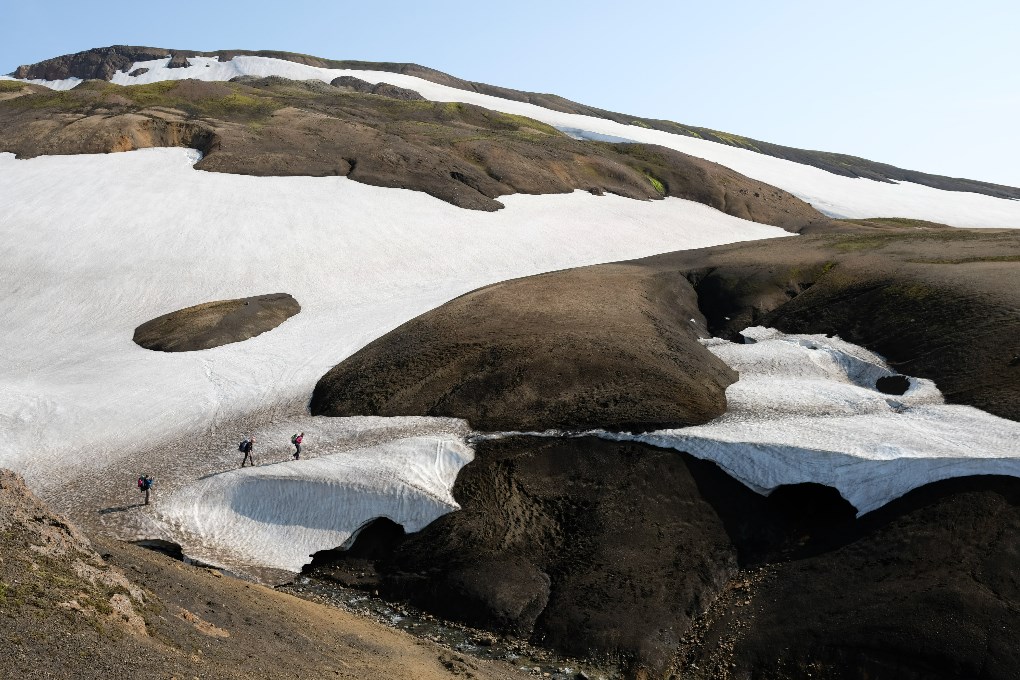 What is the peak travel season in Iceland?
Peak travel season in Iceland is June through August. The summer months offer mild temperatures, lots of daylight and an abundance of activities. You'll also see a small spike in travel around the Christmas holidays when travellers visit to chase the northern lights. 
If you plan on travelling to Iceland during one of these peak time periods, make sure to make all of your travel arrangements in advance, as rental cars, hotels and activities book up quickly.
What is the cheapest time to go to Iceland?
If you're a budget traveller, you may want to visit Iceland during the spring or fall. The weather is better than it is during the winter, but you can also take advantage of more affordable pricing than what you might find in the summer. Accommodations, flights and rental cars are all cheaper during these seasons.
What is the best month to see the northern lights in Iceland?
If you're travelling to Iceland specifically to see the Northern Lights, you'll want to visit from September to March. There's too much daylight to see the Northern Lights in the summer. For your best chance at seeing the Northern Lights, check out our full guide to a Northern Lights road trip.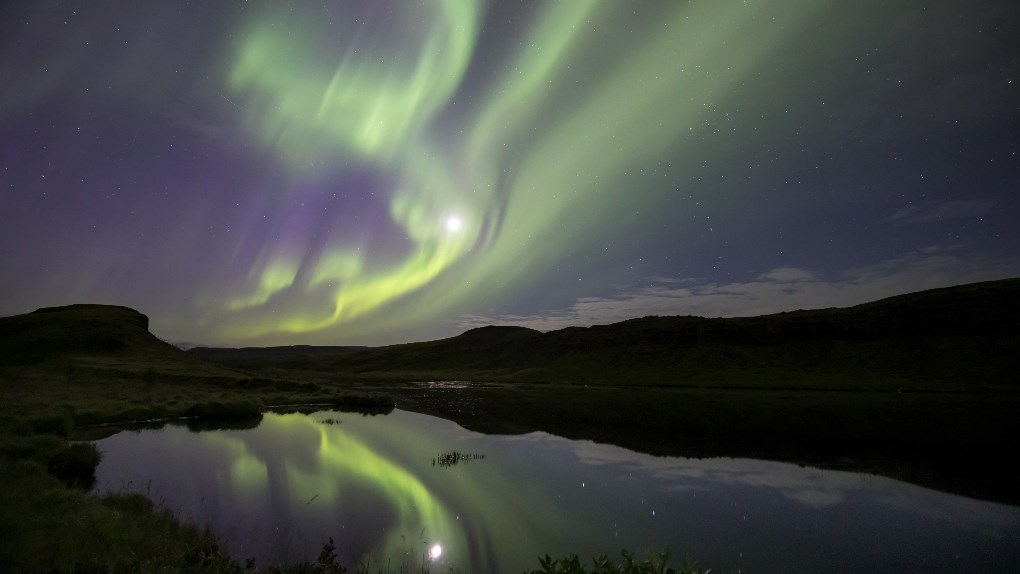 What is the best month to see the puffins in Iceland?
The main puffin season in Iceland is between May to mid-August. During this period, you can see them on their breeding grounds in different locations all around the country.
When is the warmest and best weather in Iceland?
The summer months of June through August offer the best and warmest weather in Iceland. In addition to warmer temperatures and fewer wind and rainstorms, summer offers lots of daylight, perfect for outdoor adventurers and road trippers. 
Ready to Book Your Trip to Iceland? 
Whatever you think is the best time to visit Iceland for your needs, make sure you keep the weather in Iceland in mind. Weather and season can really impact what you can do and enjoy while here. 
Whenever you visit, though, make sure you're prepared with the right vehicle to get you around the island. Lava Car Rental will outfit you with exactly the car, campervan or 4x4 you need to keep you safe and comfortable for your entire trip.