Guide to Renting an Economy Car in Iceland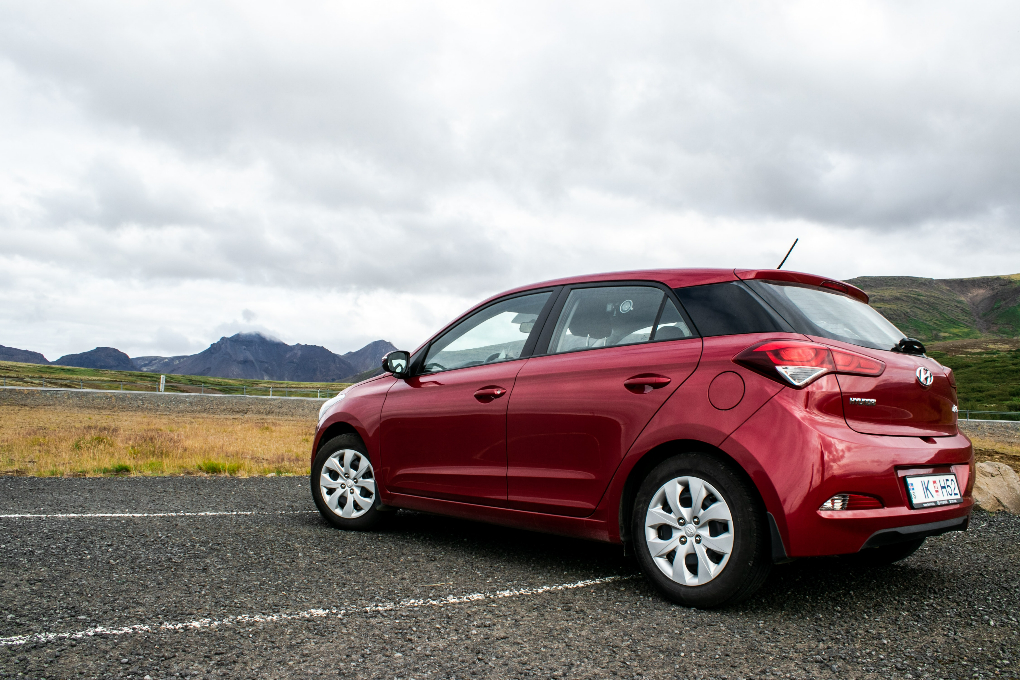 If you're just now planning your trip to Iceland, you may be wondering what kind of car you should rent for a road trip around the country — and if you're travelling on a budget, you might be wondering particularly how to rent a cheap car in Iceland. 
While it's true that renting an economy car in Iceland is certainly one way to save money, you want to make sure you're choosing your rental car wisely. Yes, it is possible to explore our country without spending too much money (at least on your rental car), but do you specifically know what car you should rent in order to make your trip to Iceland more budget-friendly? Have you considered that you may be able to rent a camper or a 4x4 vehicle rather than a small, 2WD car in Iceland, and still have an affordable trip? 
Make planning a cheap trip to Iceland a little bit easier — with our full guide to (safely and affordably) renting economy cars in Iceland.
What Exactly is an Economy Car?
Before you rent an economy car in Iceland, you should probably understand what exactly an economy car is. Economy cars are generally considered to be more affordable vehicles that are 2WD and on the smaller side. They can usually fit up to five passengers maximum, but really more like two to three comfortably, especially if you're travelling with luggage, as economy cars can usually only fit one large suitcase and a few smaller bags. Economy cars come with either automatic or manual transmissions (a bonus for our friends travelling in from countries where manual transmissions aren't as common). 
Economy cars are the way to go when you want to rent a cheap car in Iceland, if you're trying to save the most money possible. Economy car options in the Lava Car fleet including the Hyundai i10 in both automatic and manual transmission.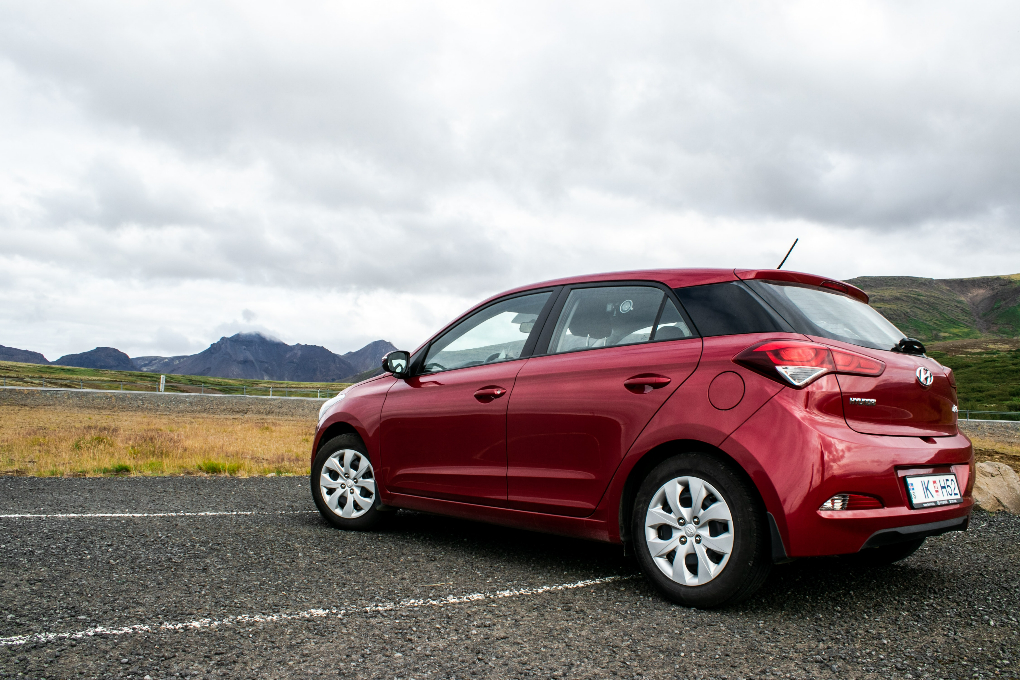 Should You Rent an Economy Car in Iceland? 
There are many reasons why our clients choose to rent economy cars while in Iceland. Not only are they affordable, but they're also easy to park and very fuel-efficient, thanks to their small size. They're easy to navigate around narrow streets in the cities and, even though they're small, economy cars are still safe, just compact. 
Economy cars are ideal for solo travellers, couples, small groups of friends, those travelling with not much luggage and, of course, travellers who want to visit Iceland on a budget. 
Just remember — you should not rent an economy car in Iceland if you plan on travelling to the Icelandic Highlands or on any of Iceland's F-Roads, as economy cars are not suitable for gravel and mountain roads. 
When Can You Travel with an Economy Car in Iceland? 
And just as you won't want to take an economy car onto Iceland's gravel roads, you also won't want to drive an economy car in Iceland during certain times of the year.
Summertime is the best time to drive an economy car in Iceland. The weather is mild and there's less precipitation and wind, and you have plenty of daylight hours. While summer is the most expensive season in which to visit Iceland, if you visit Iceland in the summer, the weather is one less thing to worry about during your trip.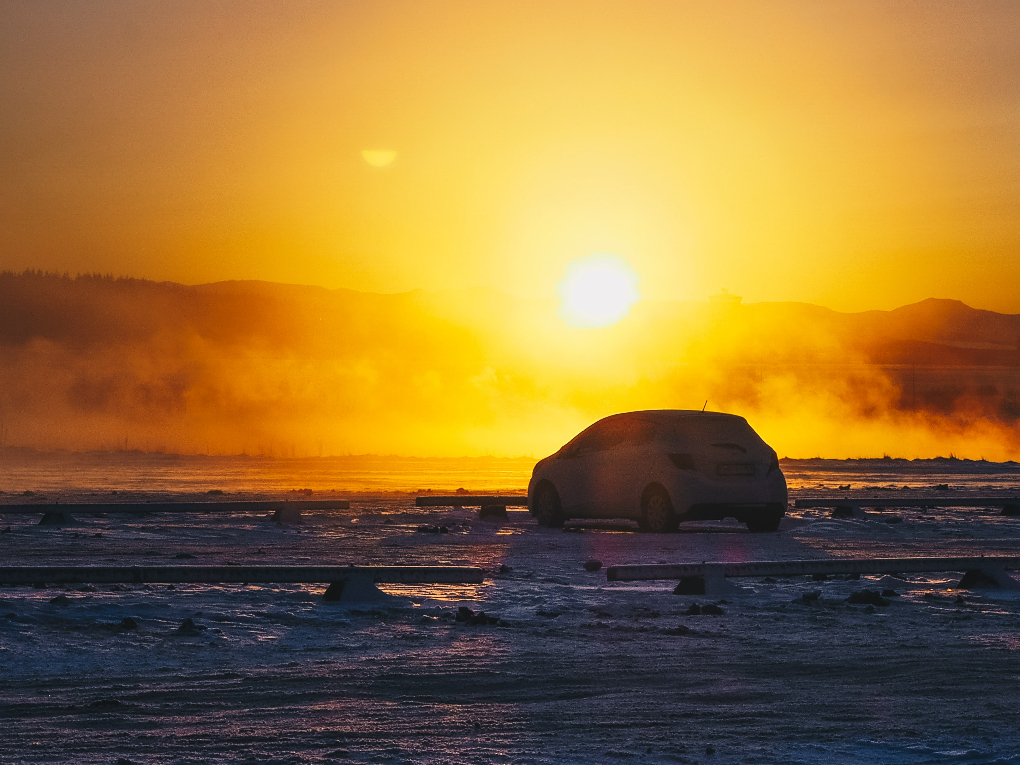 The spring and fall months are a little trickier, as you can sometimes see inclement weather in very early spring or late fall. However, for the most part, it's safe to drive an economy car in Iceland during these seasons. The temperatures are a little bit colder, but not terrible, and you still have a fair amount of sunlight through most of the day; you also have the chance to see the Northern Lights, if you visit at the right time! These shoulder seasons are also less expensive than what you'll find if you visit Iceland in the summer. 
You should likely not rent an economy car if you're travelling to Iceland during the winter, though. Iceland's winter weather is extremely harsh and volatile, with ice and snow, storms and strong winds, as well as very few daylight hours. The roads are frequently hazardous and renting a 4x4 vehicle is advised. 
Where Can You Go with an Economy Car in Iceland? 
As mentioned, you can't take an economy vehicle onto any of Iceland's gravel roads. However, that doesn't mean that you won't still be able to see a lot of amazing sights off some of Iceland's more travelled, paved and asphalt roads. Even if you only have a few days or a layover in Iceland, an economy car can get you to some of the country's most-visited spots. 
Reykjavik is, of course, an easy city to visit and get around with an economy car, especially when you factor in the small size and how easy it is to park a small car. Other cities around Iceland that you can visit in an economy car include Hveragerdi, Vik and Hofn in the South; Egilsstadir in the East; and Husavik and Akureyri in the North.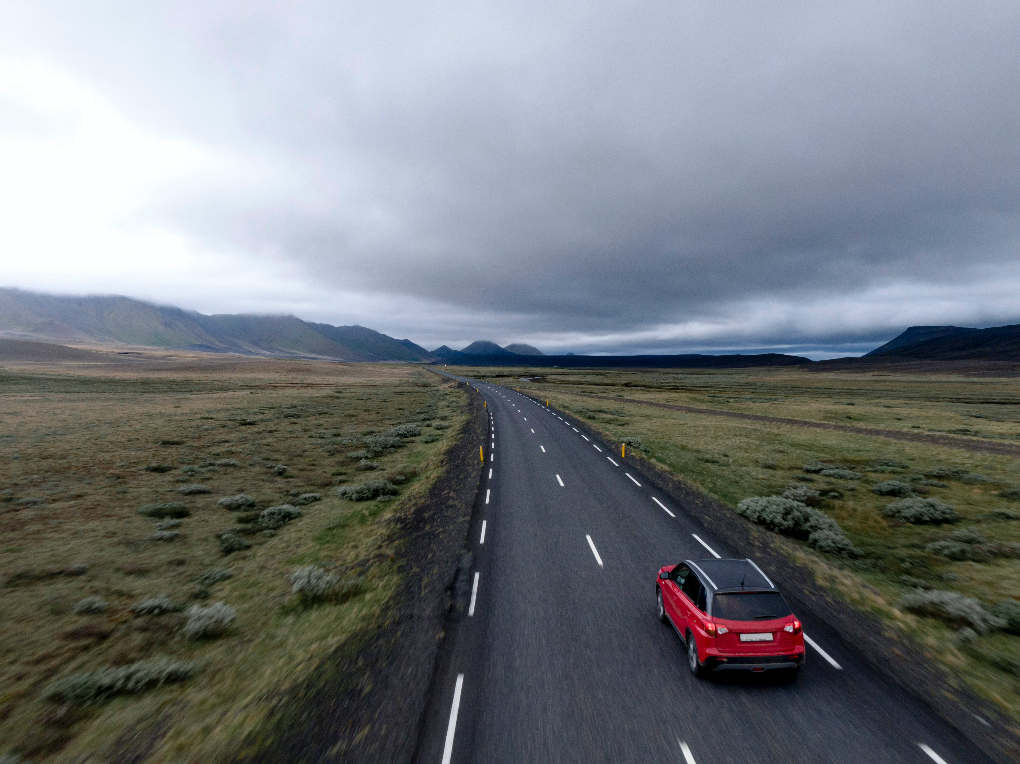 The Ring Road is Iceland's primary, paved road that circles the entire country and takes you to can't-miss sights including Reynisfjara, Vatnajokull, Jokulsarlon, Eastfjords, Myvatn, Dettifoss and Godafoss. If you're travelling during the summer, you'll be able to drive around the Ring Road in an economy car with no issues. Just remember that driving around the Ring Road typically takes at least a week, but 10 or more days is advised. Need an Iceland road trip itinerary for seven days, including arrival and departure? Check out our seven-day itinerary for both summer and winter trips. 
If you want to do an Iceland road trip around just the South and West, you can also do so with an economy car, travelling around the Golden Circle, to the Blue Lagoon and to Vik, Jokulsarlon and Vatnajokull National Park, the Snaefellsnes Peninsula and the Reykjanes Peninsula.
The only popular tourist area where you won't be able to travel in Iceland with an economy car will be the Highlands, as noted, as only 4x4 vehicles can drive around the Highlands' F roads. If you do try to take an economy car on one of these roads, not only do you run the risk of getting stuck or stranded, but you will also void your rental insurance policy, leaving you liable to pay for all damage that occurs on the roads. To be safe, rent a 4WD vehicle if you plan on visiting the Highlands.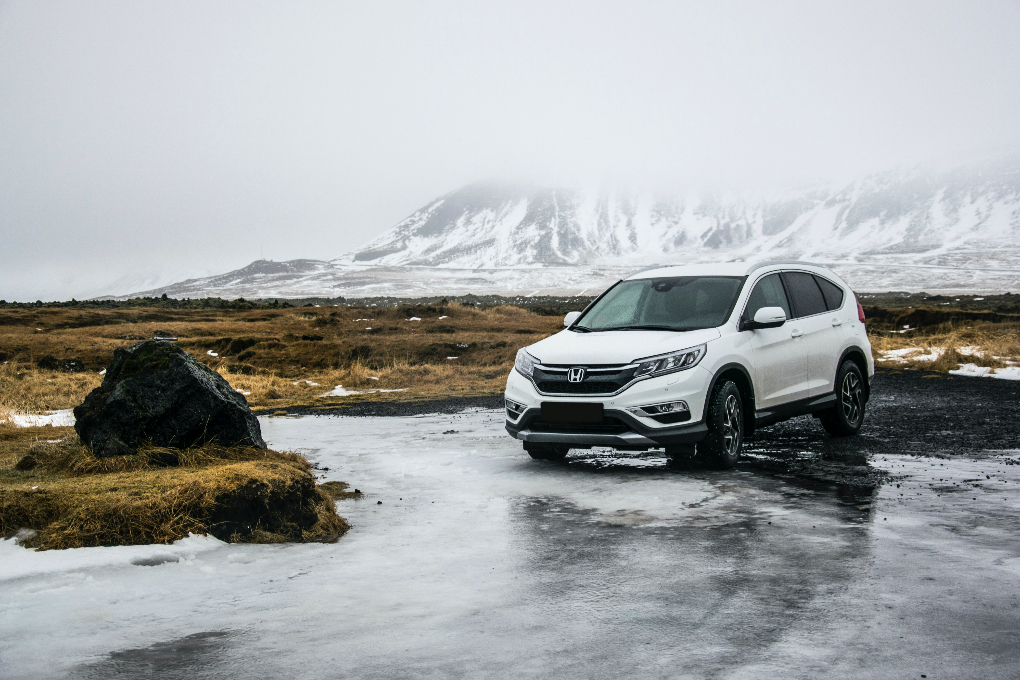 And remember: you can't take any vehicle, no matter what it is, off-roading while in Iceland. Not only is it dangerous, but it's also illegal. 
How Much Does it Cost to Rent an Economy Car in Iceland? 
Your cost will depend on the season. 
In the summer months, May through September, economy cars cost about 9,000 ISK (70 USD or 60 EUR) to 13,000 ISK (100 USD or 87 EUR) per day. You can compare this to your cost for a 4x4 vehicle — 14,000 ISK (110 USD or 94 EUR) to 30,000 ISK (240 USD or 200 EUR) per day — or a camper van, which is 12,000 ISK (95 USD or 80 EUR) to 30,000 ISK (240 USD or 200 EUR) per day. 
In the winter months, from October to April, economy cars are around 6,000 ISK (47 USD or 40 EUR) to 9,000 ISK (70 USD or 60 EUR) per day. The cost for a 4x4 vehicle in the winter is around 10,000 ISK (79 USD or 67 EUR) to 13,000 ISK (100 USD or 87 EUR) per day, while the cost for a camper van rental in the winter is about 16,000 ISK (126 USD or 107 EUR) to 50,000 ISK (396 USD or 336 EUR) per day.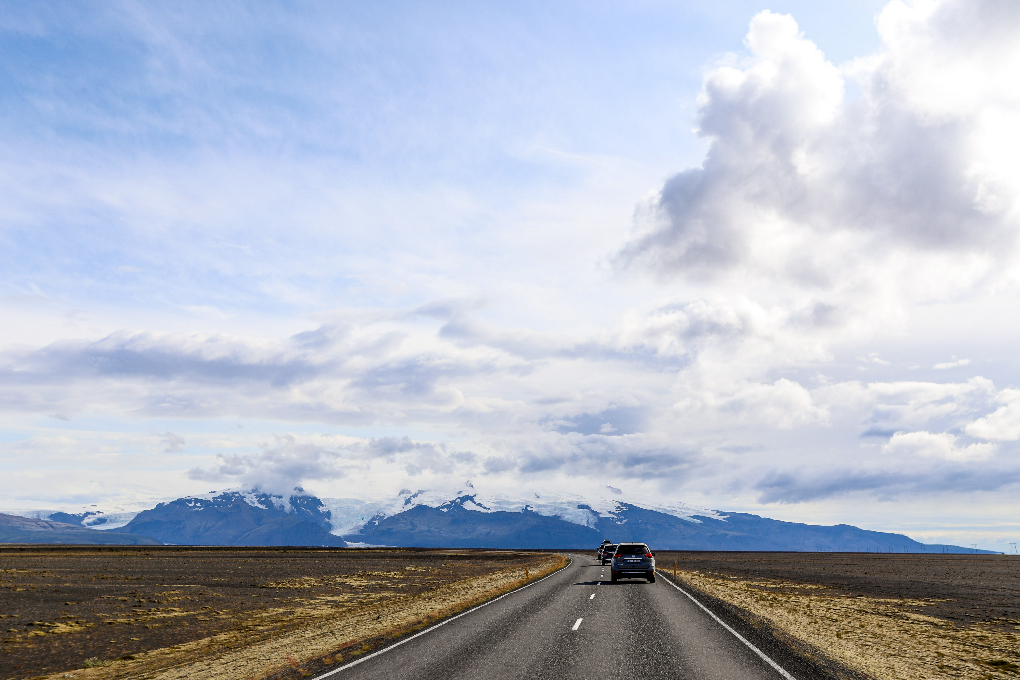 Of course, rental prices will differ depending on the age and make of the car that you rent. The newer and more luxurious the rental, the higher your rental price. However, regardless of what kind of car you rent, you can typically get a discount if you rent your vehicle for a longer time period. Just make sure that you reserve your rental vehicle well in advance of your trip, especially if you're travelling to Iceland in the summer, in order to get the vehicle you want at a price you like. 
Extra Rental Car Costs 
Beyond the base cost of your rental car, there are a few other things that can increase your costs, but that may come in handy (or even necessary, as is the case with fuel).
Extra insurances will increase your rental cost, but they may be necessary and can help you save more money in the long run. Learn more about Lava Car Rental's insurance options to see which you might prefer during your trip. 
You'll need fuel as you drive around Iceland, no way around it, so you should probably consider that as you budget for your trip. Currently, the price of fuel is around 244 ISK (1.95 USD or 1.65 EUR) per litre. Diesel is around 237 ISK (1.90 USD or 1.60 EUR) per litre. The price of fuel in Iceland fluctuates, but you shouldn't have to expect it to be over 250 ISK (2 USD or 1.69 EUR) per litre. You can use this updated price list to learn more about gas and diesel prices and options in Iceland.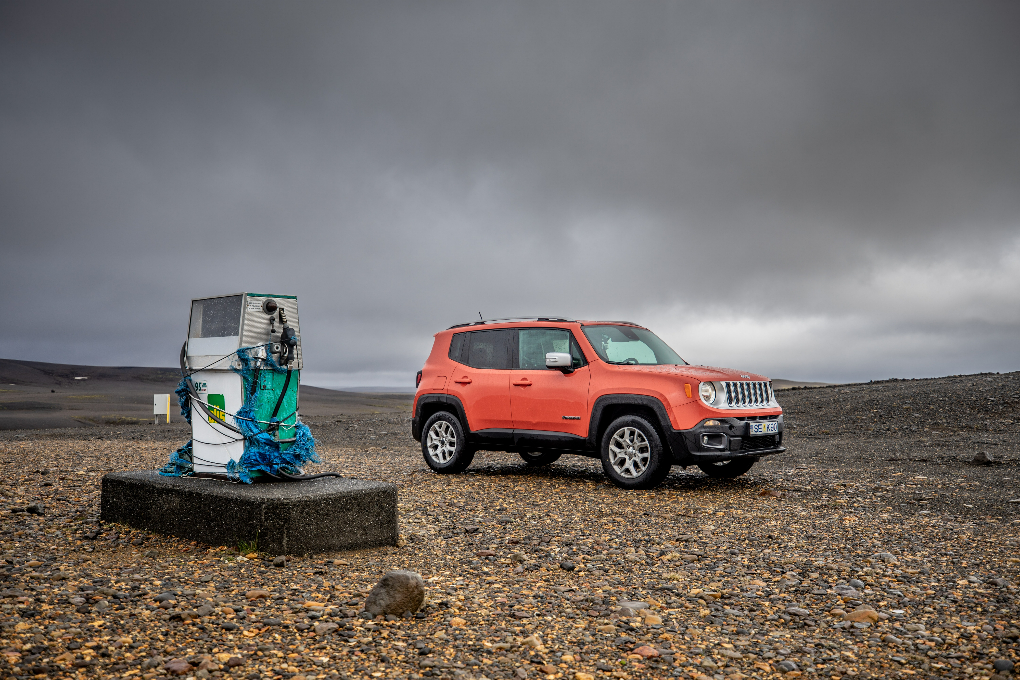 Is it Safe to Rent an Economy Car in Iceland? 
Yes, it's definitely safe to rent an economy car in Iceland! It all just depends on when and where you use it. There are certain times and places that an economy car isn't suitable, but if you follow the general recommendations of those who live in Iceland, you can feel confident that you'll be safe as you drive around the country.
As mentioned, economy cars are safest for spring, summer and fall driving in and around Iceland's towns and more developed areas. They're not to be used on gravel or F-roads, and they're not ideal for winter. In fact, we'd highly advise you not to drive a 2WD vehicle in Iceland during the winter months. If you do want to drive on the F roads, in the Icelandic Highlands or during the winter, you need to rent a 4WD vehicle.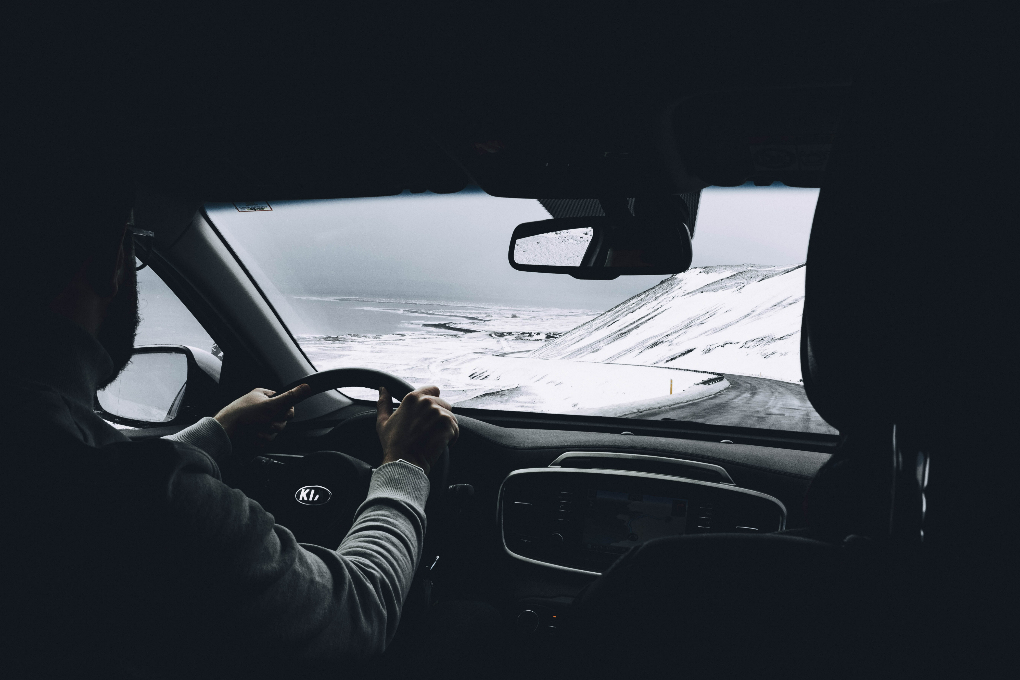 If your safety concerns are more about COVID-related matters as they pertain to rental cars as a whole, you can rest easy there as well. Lava Car Rental takes your health and safety seriously, so we ensure that each of our vehicles is completely sanitised and safe before you receive it. Employees wear masks and social distance, too.
How are Economy Cars Different from 4x4 Cars?
Yes, there really is that much of a difference between economy cars and 4x4 vehicles, which is why economy cars aren't suitable for getting around everywhere a 4x4 car can be used. Here is a comparison table with the main differences between the two car types:
Economy

4x4

Passengers

4-5 (ideal for 2-3)

5-7

Trunk capacity

1 big suitcase
+ 2 small bags

3/4 big suitcases
+ 2 small bags

2WD / 4x4

2WD

4x4

Highlands

No

Yes

Gravel roads

No

Yes

Transmission

Manual / Automatic

Manual / Automatic

Use as accommodation

No

No

Price (high season)

9000 - 13000 / Day

14.000 - 30.000 / Day

Price (low season)

6000 - 9000 / Day

10.000 - 13.000 / Day

Minimum age

18

21

As you can see, the biggest changes are size and the ability to drive in harsher conditions. A 4x4 vehicle can fit more travellers, up to 7 versus an economy car's comfortable 2 or 3. A 4x4 car can also fit more luggage, up to 4 large bags and 2 small bags, versus an economy car's 1 large bag and 2 small bags. Additionally, you can take a 4x4 vehicle anywhere in Iceland where harsh weather and tough road conditions may be an issue. 
Obviously, with this increased size and mobility comes a higher price tag, so you'll want to take this into consideration as you're planning your Iceland trip. If staying within a small budget is very important to you, you may want to choose to rent an economy car during the winter months, and then only travel around Iceland's southern region.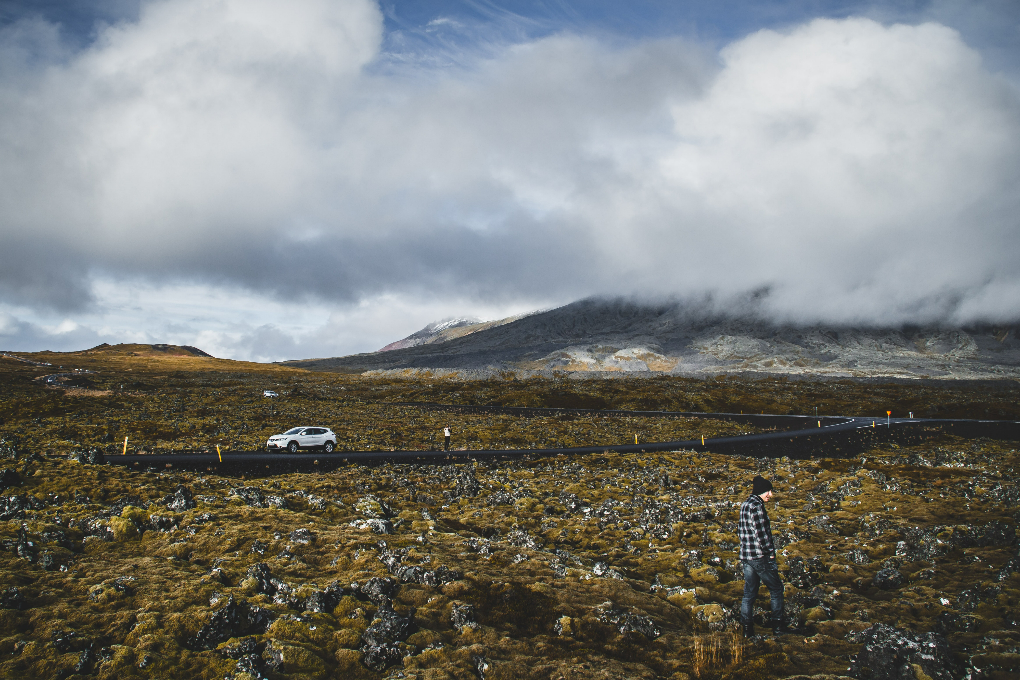 What are Lava Car Rental's Most Popular Economy Cars?
Lava Car Rental offers a range of economy vehicles, but Hyundai i10 is always our most popular economy car option: 
The Hyundai i10 comes in two options: automatic or manual transmission. The manual transmission option starts at 6000 ISK (47 USD or 40 EUR) per day, while the automatic transmission option starts at 7539 ISK (60 USD or 50 EUR) per day. Both fit five people (though two to three comfortably) and one large plus two small suitcases. Both are outfitted with amenities such as Bluetooth connectivity and rear-view backup cameras. 
However, if you do want a 4x4 vehicle that can hold more people and more luggage, plus actually travel through the Highlands or the winter weather, we recommend the most affordable 4x4 in our fleet, the Dacia Duster.
In the same way, you can also choose to rent a campervan and save money by using your transportation as your accommodation as well. The cheapest option is the 2WD Nissan NV200 campervan or the Volkswagen Transporter Camper Van, should you prefer a 4x4 car.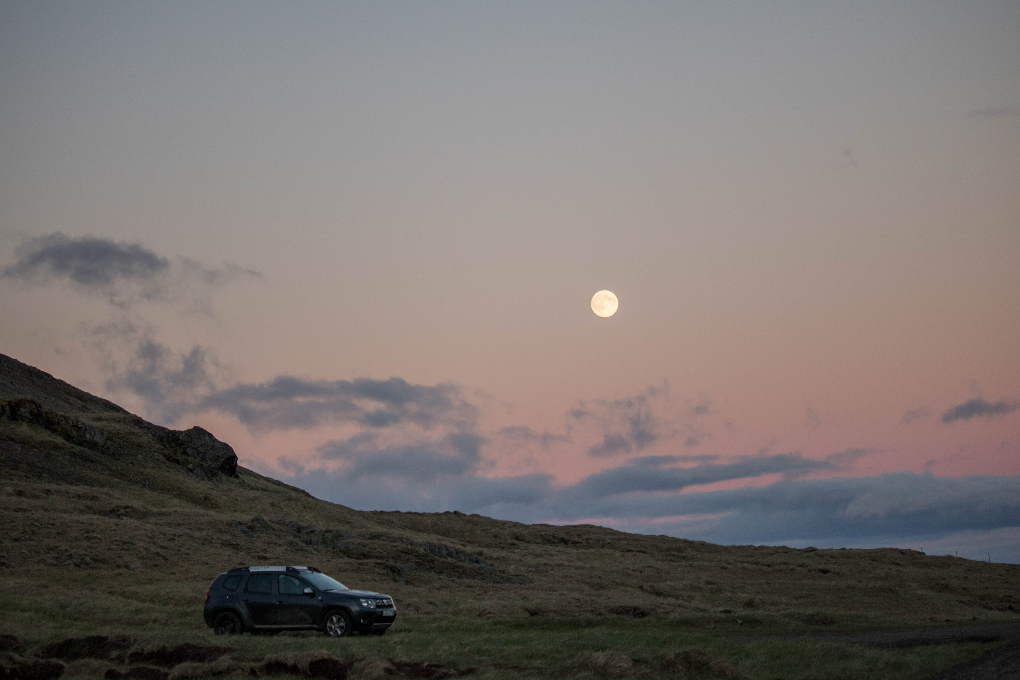 What's Included When You Book With Lava Car Rental? 
In addition to getting a great deal when you book with Lava Car Rental, you'll also enjoy access to a fleet of brand-new cars (2021), including both manual and automatic transmission options. CDW and theft protection insurance are both included in your standard rental fee (though you're more than welcome to upgrade your insurance coverage further, if you so wish). 
No deposit for your rental is required at the time of booking, you can cancel your booking for free, and you only have to pay when you actually pick up your car after you arrive in Iceland.
A Quick Recap: How to Travel with an Economy Car in Iceland
To recap, here's everything you need to know before you start travelling with your economy car in Iceland:
Drive on asphalt, paved roads only

Avoid all gravel roads

Only bring the amount of luggage your car can hold

Plan for short periods of driving (as the car is smaller and not as comfortable for long trips)

Follow all the Icelandic rules for driving and parking (such as following the speed limit and keeping your headlights on at all times)

Never go off-roading 

Check the 

road safety

and 

weather conditions

before heading out on the road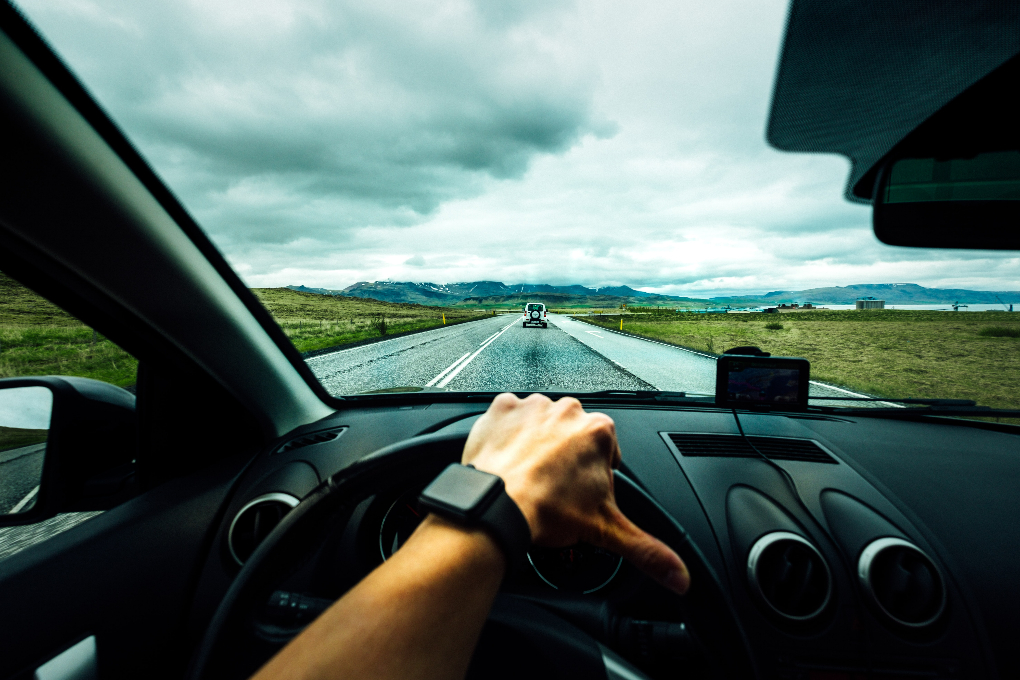 For more tips on driving in Iceland, check out our full guide, and for extra tips on exploring Iceland on a budget, check out our full article on affordable travel in Iceland.
Remember… 
Renting an economy car in Iceland can certainly make your trip more affordable, but you want to be sure that you're renting the right car for you and for your itinerary. Have questions about economy car rentals in Iceland that weren't answered above? Reach out to Lava Car Rental! We'll help you book the best car for your upcoming Iceland vacation.