A Road Trip Through Iceland's Filming Locations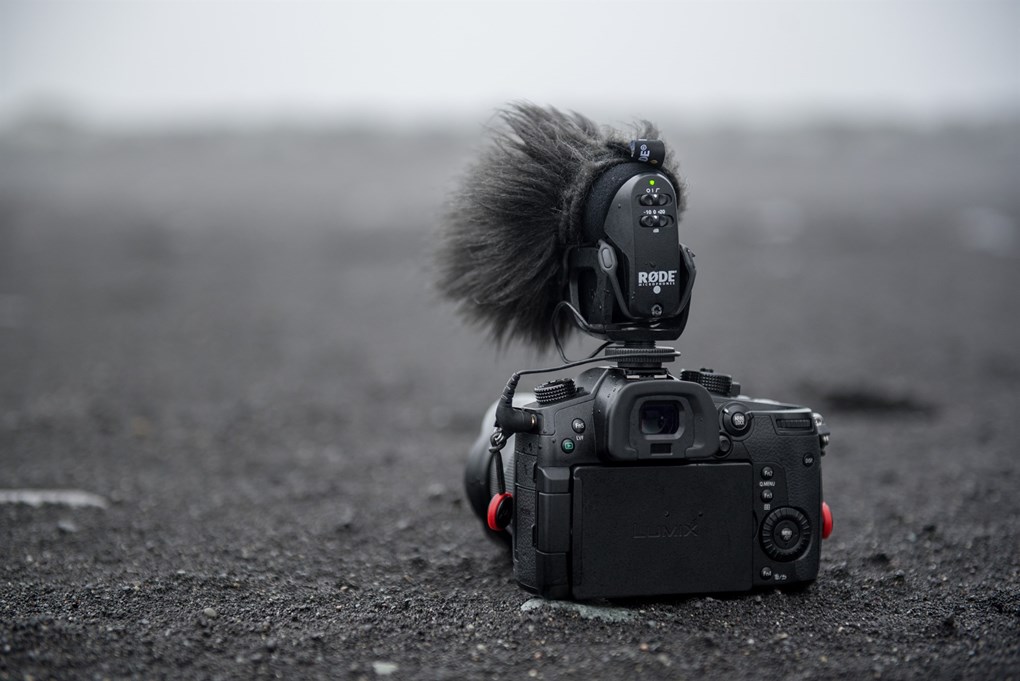 There are many, many movies and television shows that have used Iceland's dramatic landscapes as the backdrops for their own fantastical and fictional settings. You probably know a few of the most famous —  like Game of Thrones and Star Wars — but, the truth is, dozens of your favorite movies have likely been filmed here. 
If you consider yourself a true cinephile, you're going to want to see some of these Iceland filming locations during your visit and the best way to do that is via car. Renting a car in Iceland makes it simple and convenient for you to hop between shooting locations, from Star Wars' Planet Lah'mu to the Vale of Arryn in Game of Thrones. 
Ready to start planning your Icelandic movie-themed road trip? Here are the sites you'll want to see. But first…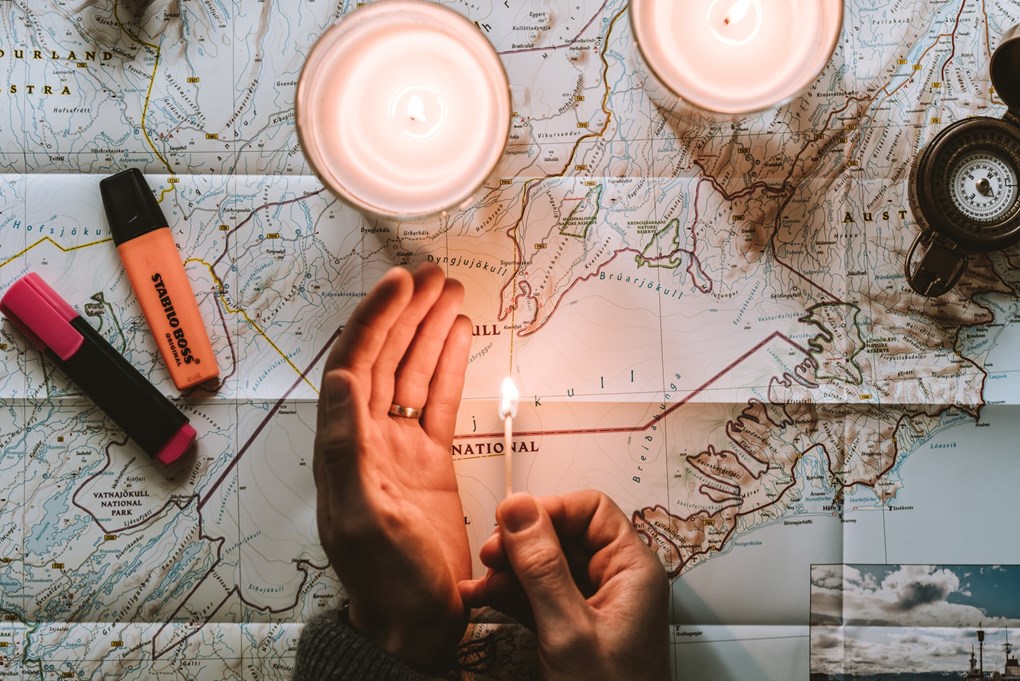 Why Do So Many Film and Television Producers Choose Iceland for Shooting?
Just like there have been many, many movies and television shows shot in Iceland, there are many, many reasons why producers choose to shoot in Iceland. 
The dramatic landscapes are obviously a major deciding factor (which is part of the reason why, as you'll see, the primary genres of films and shows shot in Iceland are science fiction and fantasy). But it's also incredibly helpful that Iceland is small and the island packs a lot of different landscapes into one compact space. Within a few hours' drive, you can go between black sandy beaches and snowy glaciers, from lush and green pastures to barren desert mountains. 
Of course, as any good producer will tell you, budget plays a big role in choosing a shooting location and, luckily for many international producers, Iceland is often easy and cheap to get to, if you're travelling in from Europe or the United States. In fact, it's usually only a few hours' plane ride away! Additionally, Iceland offers filmmakers a 25% refund on production costs and the country is home to experienced film crews that can be hired for help on just about any project.
So, with all of these factors considered, it's pretty easy to see why so many films and shows are shot here.
Now, without further ado, here are the top sites you'll want to see during your Icelandic movie-themed road trip.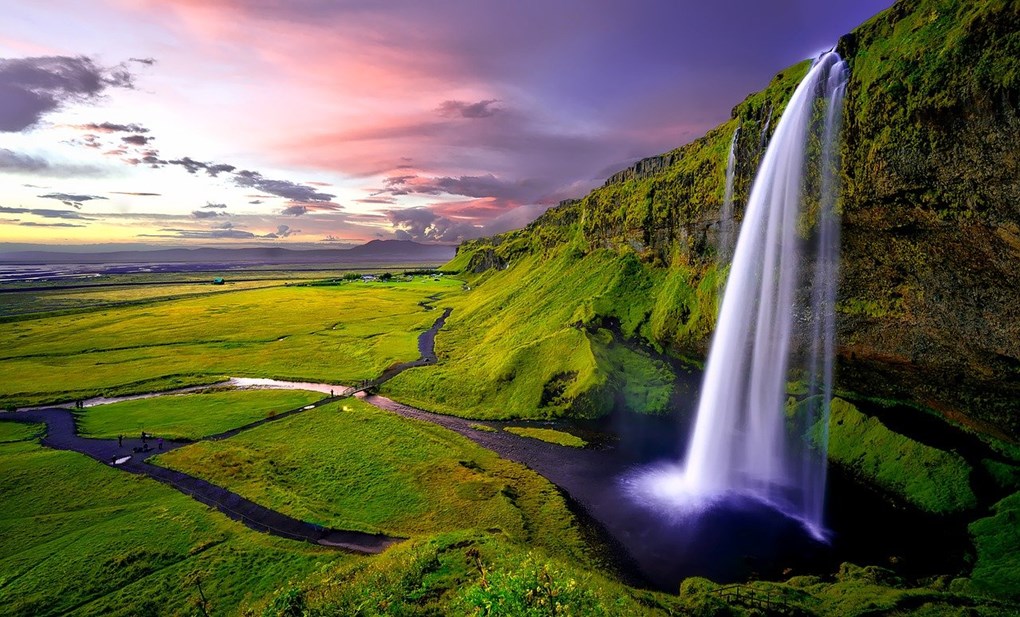 Iceland Locations That Appeared in Game of Thrones 
Popular HBO series Game of Thrones found its way to Iceland for shooting throughout nearly the entirety of the series, Seasons 2 through 8. The cast and crew made their way all around the island, but a few of the top spots you can visit on your own include Thingvellir National Park and Grjotagja Cave.
Thingvellir National Park, already a hugely popular tourist attraction in the Golden Circle of Iceland, was home to many of the scenes shot between Arya and the Hound, as well as the scenes of combat between the Hound and Brienne. 
Grjotagja Cave is notable, as it's the setting for the cave scene between Jon Snow and Ygritte. If you choose to visit Grjotagja Cave, don't miss Lake Myvatn and the surrounding area, which stood in for the fantasy universe's North of the Wall setting. 
As an extra fun fact, did you know that The Mountain is played by the Icelander Hafpor Julius Bjornsson and that the Icelandic band Sigur Ros can be spotted in the Joffrey wedding scene?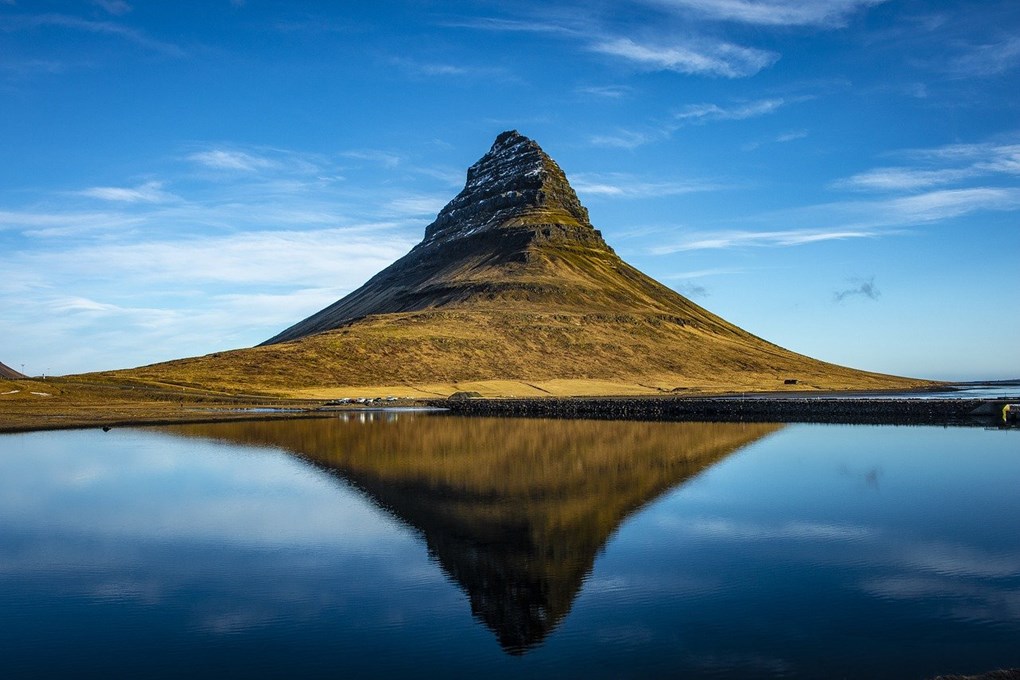 Iceland Locations That Appeared in Black Mirror
The sci-fi show Black Mirror, known for its scathing social commentary and sometimes disturbing content, shot the episode "Crocodile" here in Iceland, in 2017. In the episode, an insurance agent is diving into peoples' memories in order to investigate traffic incidents. Throughout the episode, you can see various top spots in Reykjavik, including Reykjavík's City Pond Tjornin and Harpa Concert and Conference Hall.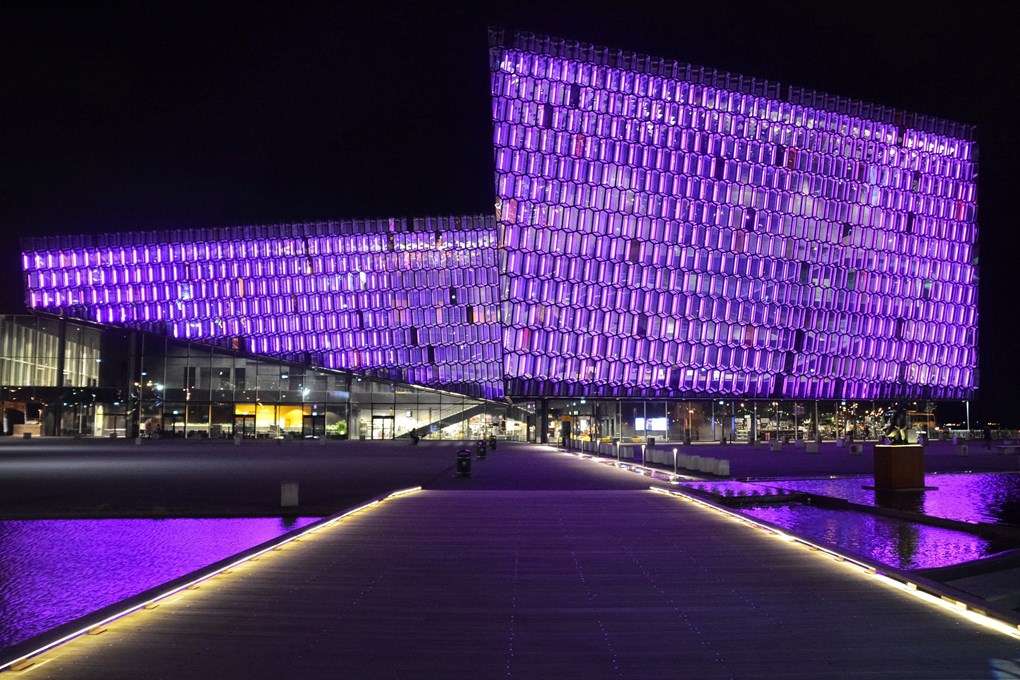 Iceland Locations That Appeared in Sense8
Similarly, Netflix's popular sci-fi drama show Sense8 shows a few shots from around and near Reykjavik. In 2015, the show filmed scenes at Keflavik International Airport (and a character even rents a car there!), Reykjavik University, Power Line Road, Reykjavik Docks and Harpa Concert Hall. 
Other, further away, locations include Reynisfjara, a black sand beach; Hallgrimskirkja, Iceland's famed white church; and the Hvalfjordur Tunnel.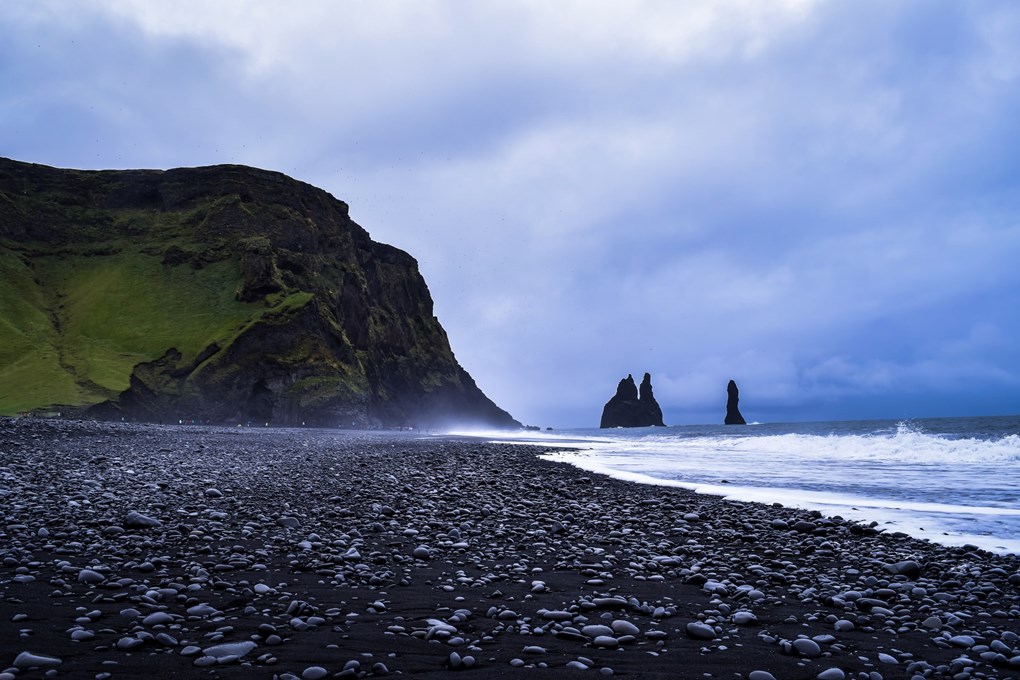 Iceland Locations That Appeared in Captain America: Civil War
Marvel fans, rejoice! You can find several shooting locations for Captain America: Civil War while on your Iceland road trip. In this instance, the producers did something that many, many movies do — use Iceland as a stand-in for another, very real location, all due to Iceland's budget-friendliness and ease of access. For Captain America: Civil War, areas around Vik, in South Iceland, stood in for Siberia. 
Iceland Locations That Appeared in Star Wars
Iceland acted as a backdrop for multiple Star Wars films. In Rogue One, produced in 2016, Iceland's black sand beaches of Myrdalssandur act as the black sand beaches that appear throughout the movie. In Episode VII: The Force Awakens, Iceland's Krafla Volcano acted as the Starkiller Base ice planet.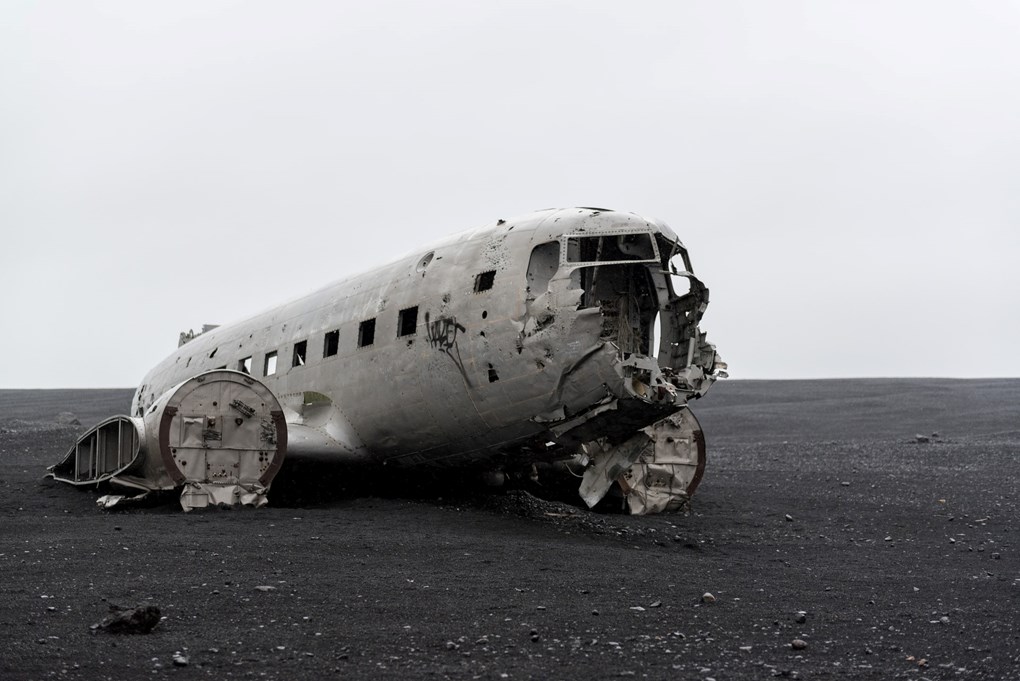 Iceland Locations That Appeared in Interstellar 
Christopher Nolan's 2014 Interstellar, an epic science fiction film about astronauts travelling through a wormhole, used Iceland to stand in for two different planets that appear in the movie. 
Svinafellsjokull Glacier appears briefly in the film, but played an even bigger role in the film's marketing, as a shot of Matthew McConaughey walking across the terrain was used extensively in trailers and promotional posters. Not too far away, Mafabot appeared in the film as a water planet.
Iceland Locations That Appeared in Star Trek: Into Darkness
Star Trek: Into Darkness is yet another space-set film that used Iceland for its outer space backdrop. When you spot a rocky black beach in the film, well, that's our very own Reynisfjara Beach. 
Fun fact: the Icelandic shooting of Star Trek: Into Darkness was the very first time that any Star Trek film was shot outside of the United States.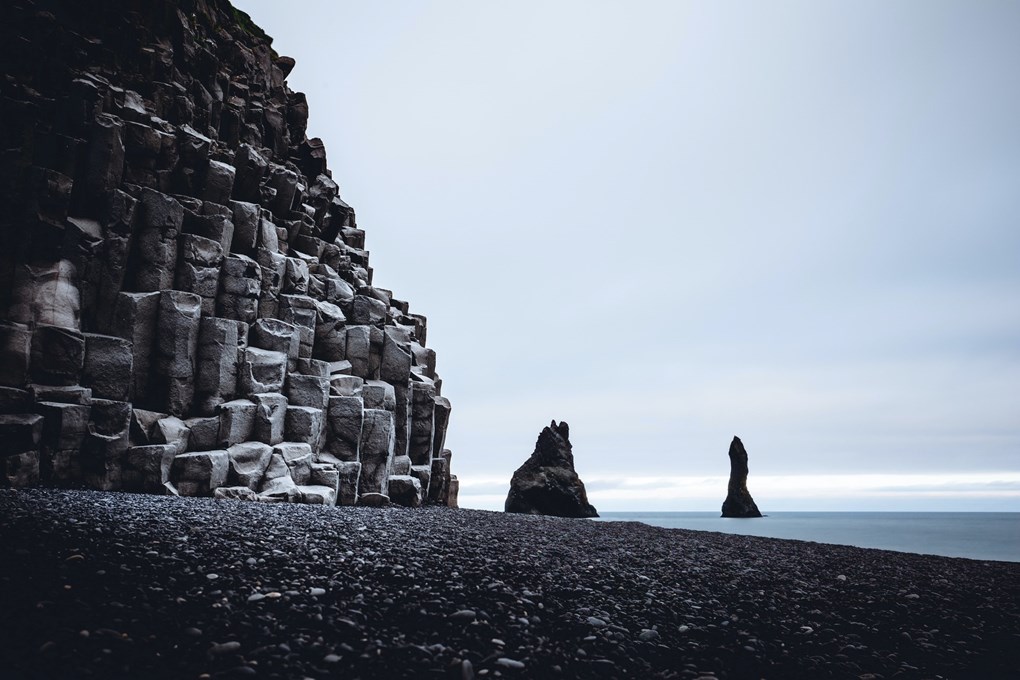 Iceland Locations That Appeared in The Secret Life of Walter Mitty
Just like Captain America: Civil War used Iceland's landscapes to represent other locales around the globe, so did Ben Stiller's The Secret Life of Walter Mitty, using Iceland as a stand-in for both Nepal and Greenland. However, the movie also showed off some of Iceland's sites for what they were, making it one of the few films that actually showed Iceland as Iceland.
Icelandic locations that appeared in The Secret Life of Walter Mitty include Stykkisholmur, on Snaefellsnes Peninsula; Reykjavik; Reykjanes Peninsula; Vatnajokull Glacier; Seydisfjordur; and Borgarfjordur Eystri. 
And just like Game of Thrones, The Secret Life of Walter Mitty also included some Icelandic actors and musicians. Olafur Darri Olafsson plays the movie's helicopter pilot, while the Icelandic band Of Monsters and Men provides some of the film's soundtrack.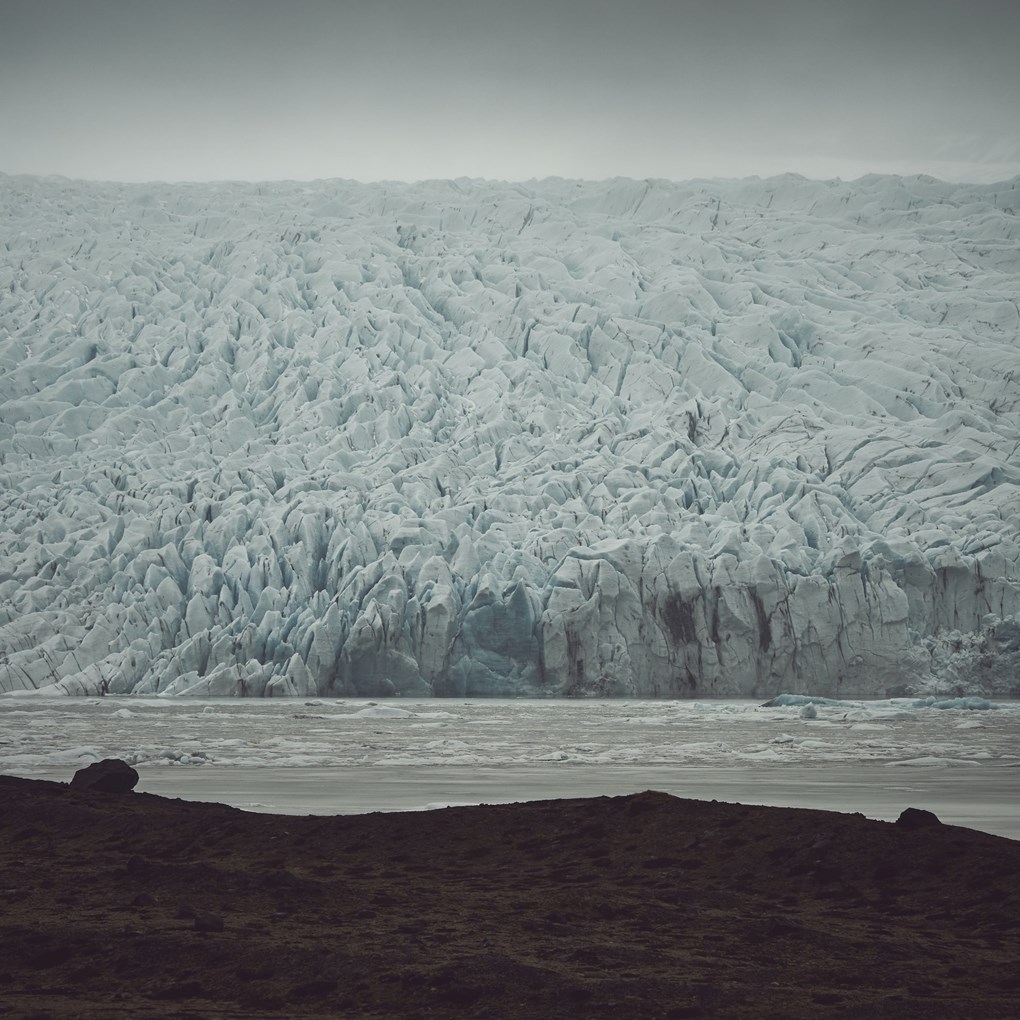 Iceland Locations That Appeared in Noah 
The film version of the biblical story of Noah, which came out in 2014, stars a range of notable actors, such as Russell Crowe and Emma Watson. While movie-goers might normally associate the story of Noah with the Middle East, this movie was actually partially shot in Iceland. Shooting locales included Reynisfjara, Myvatn and Reykjanes Peninsula, at both Lake Kleifarvatn and Raufarholshellir Cave. 
Iceland Locations That Appeared in Oblivion
2013's Oblivion, a post-apocalyptic action-adventure film starring Tom Cruise, was filmed at several locations around Iceland, which, in this case, acted as a post-apocalyptic world for Cruise and his costars. If you want to see where they shot pivotal scenes from the film, you'll want to check out Hrossaborg Crater, Jarlhettur and Drekavatn.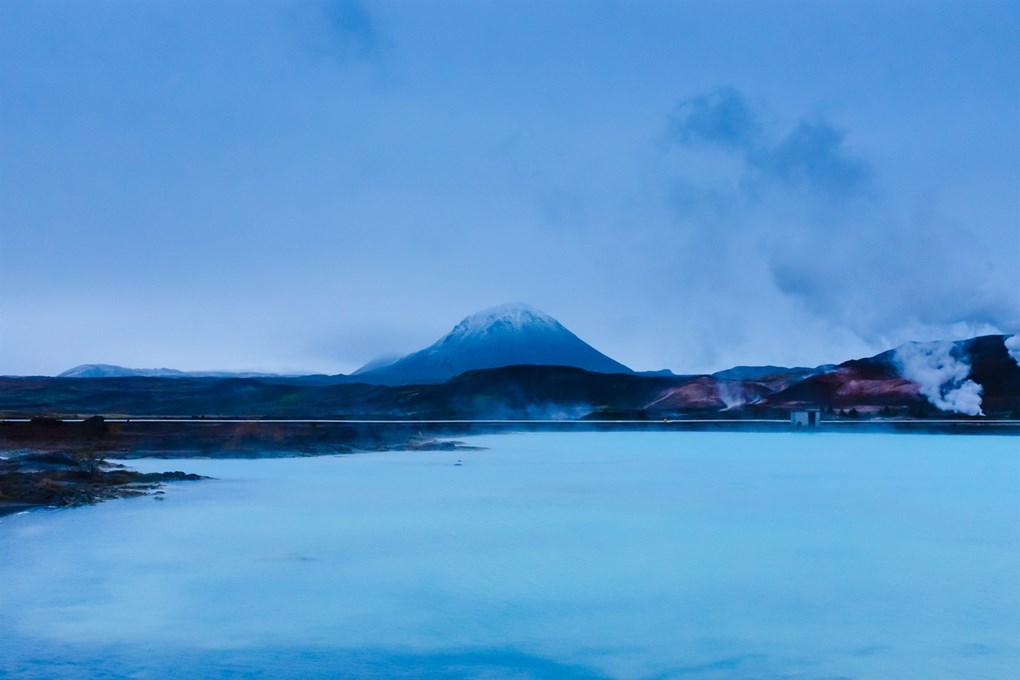 Iceland Locations That Appeared in Dilwale 
As you've probably gathered by now, most of the films that feature Iceland as a setting are some sort of science fiction or fantasy story. After all, Iceland's dramatic scenery is well-suited for these genres. 
But, in one outlying occurrence, a Bollywood film made its way to Iceland in 2015. Dilwale is a Bollywood film in which the main characters travel to Iceland; a song from the film, Gerua, boasts its own music video, also which was shot in Iceland, on the country's southern coast. Notable spots that appear in both the movie and the music video include Reynisfjara Beach and Solheimasandur.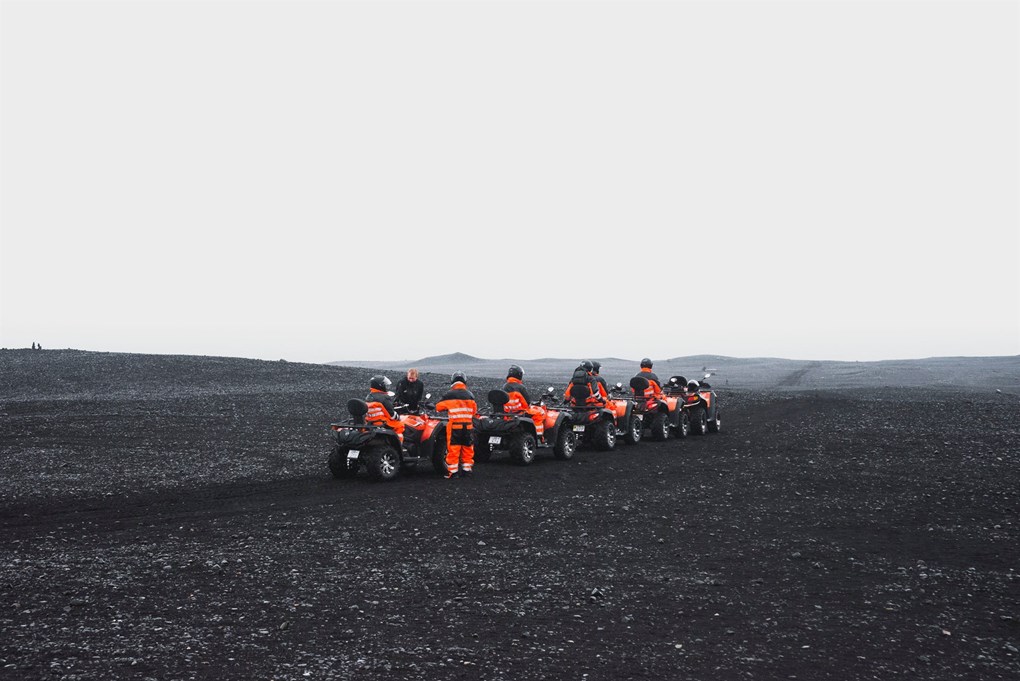 Iceland Locations That Appeared in Prometheus 
The sci-fi horror film Prometheus follows an all-star cast to a foreign planet — which just so happens to be Iceland. The film by Ridley Scott shot scenes at Hekla, an active Icelandic volcano, and also at Dettifoss, known as Europe's most powerful waterfall. 
Iceland Locations That Appeared in Hostel Part II
But Prometheus isn't the only horror-based film to shoot in Iceland. Hostel Part II was shot in the country in 2007, using the famed Blue Lagoon, a short drive from Keflavik Airport, as what's intended to be a spa in Italy. 
At the time, the film's director, Eli Rother, said, "I'm lucky enough to have the honour of being the first director ever to shoot at the Blue Lagoon, a geothermal spa that's one of the most beautiful, mysterious and visually striking places in the world. It's like being at an outdoor spa on the moon."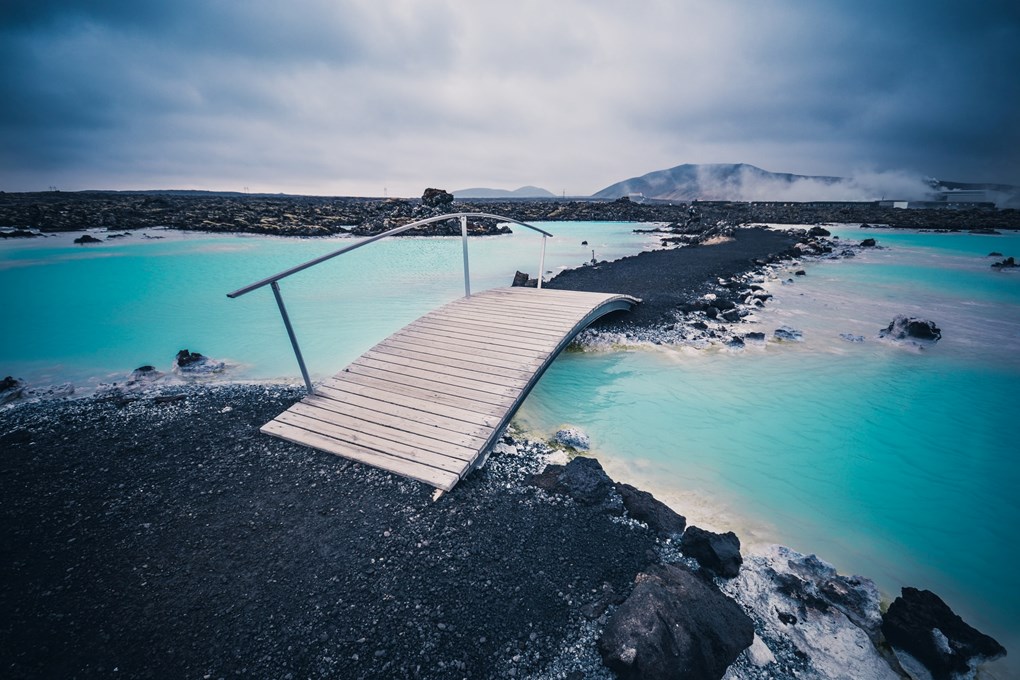 Iceland Locations That Appeared in James Bond
The James Bond franchise encompasses a large number of films, and Iceland plays a role in two different Bond films, even though those films were produced nearly two decades apart. 
In 1985, John Glen's A View to Kill featured Iceland landscapes and the Glacial Lagoon as a stand-in for Siberia. Our hero Bond descends a glacier and escapes through a hidden submarine, which is disguised in the lagoon as an iceberg, in the film's opening sequence. 
In 2002, James Bond's film Die Another Day featured the Glacial Lagoon yet again when it appeared as the setting for an Ice Palace, where Bond attends a gala. A car chase on the frozen lagoon, complete with icebergs, commences (but don't worry — no icebergs were harmed during the making of the movie!). 
Iceland Locations That Appeared in Lara Croft: Tomb Raider  
Moviemakers really like to use Iceland as a replacement for Siberia, and they do so again in Angelina Jolie's 2001 film, Lara Croft: Tomb Raider. 
There, Lara Croft appears sailing on a glacial lagoon, but, if you couldn't guess by now, that glacial lagoon was Iceland's very own lagoon by the same name Jökulsárlón, and the glacier that appears in the scenery is our very own Vatnajokull Glacier.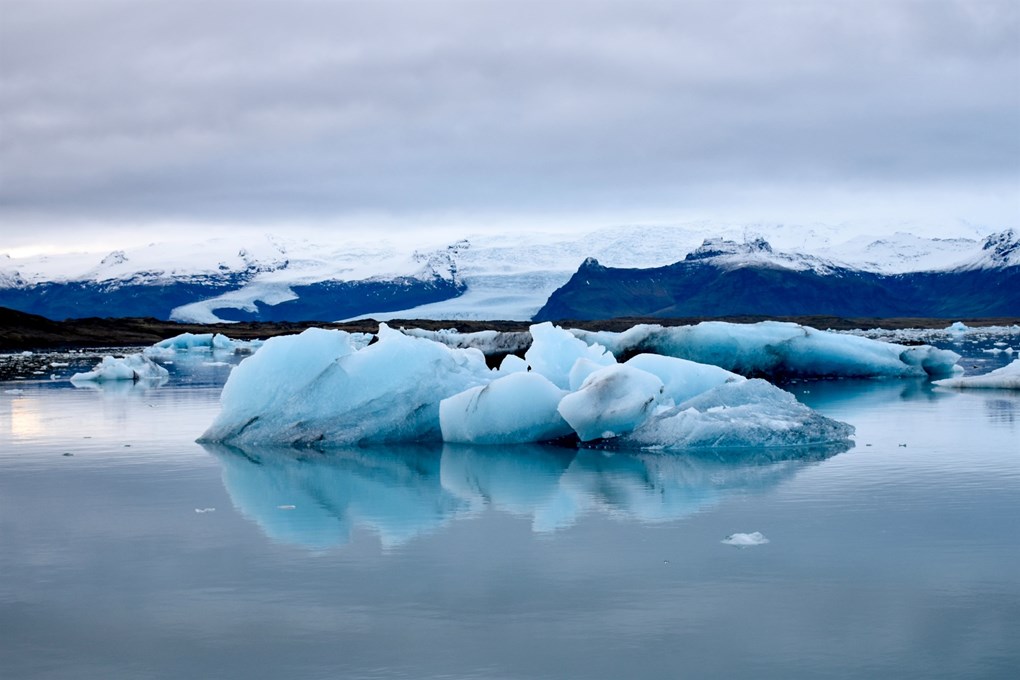 Iceland Locations That Appeared in Batman Begins
But in Batman Begins, by Christopher Nolan, it's not Siberia that Iceland represents, but the Himalayas (just as we saw in The Secret Life of Walter Mitty). In the film, the training scenes featuring Christina Bale and Liam Neeson that take place in the Himalayas, actually take place with Iceland's glaciers in the background, including Svinafellsjokull Glacier and Vatnajokull Glacier.
Iceland Locations That Appeared in The Tree of Life
Last on our list (but certainly not last overall — you can find plenty more films that have been shot in Iceland; these are just a few of our favorites) of Iceland movie locales is The Tree of Life, a 2011 star-studded film categorized as an epic experimental drama. Stars like Brad Pitt, Jessica Chastain and Sean Penn appear in this movie about the meaning of life. 
Those scenes that show what's depicted as the beginning of life on Earth? They're actually just showing viewers a series of hot springs in Iceland, including those around Krafla and Namafjall.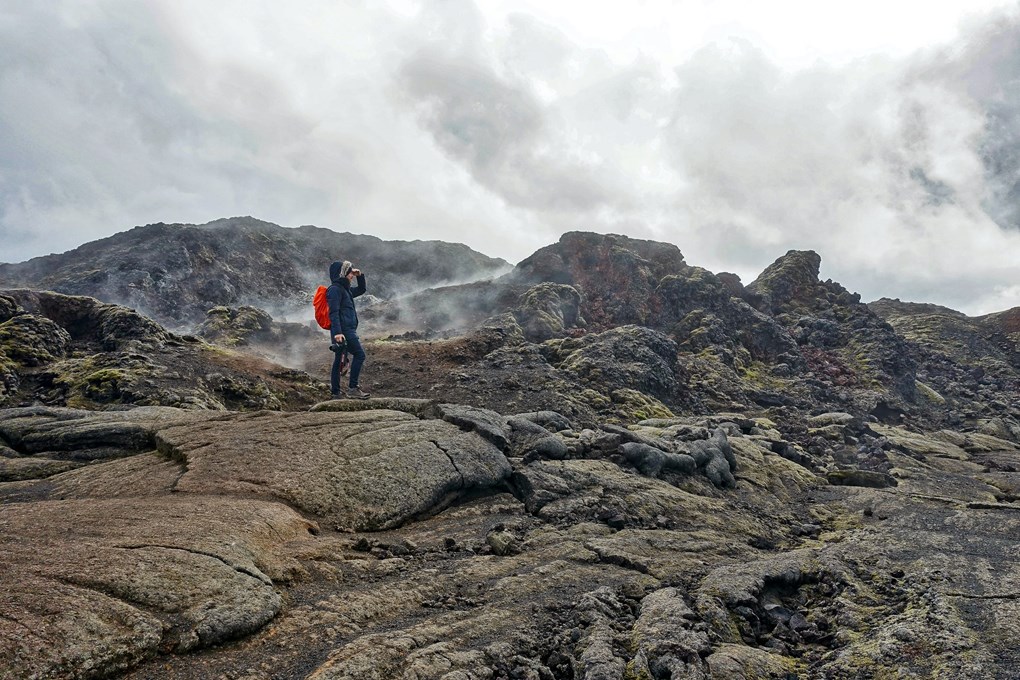 Other Movies and Shows That were Shot in Iceland 
Are the above 17 movies and TV shows not enough for you? If you're still wanting to see even more movie and TV shooting locations throughout Iceland, be sure to check out the details on the Film in Iceland website, which aims to educate filmmakers on the various benefits of filming movies in the country.
Other movies and shooting locations that you can learn about there, beyond the 17 featured on our list, include well-known fan favorites such as:
The Midnight Sky, starring and directed by George Clooney
Eurovision Song Contest: The Story of Fire Saga, starring Will Ferrell and Rachel McAdams 
Justice League, starring Ben Affleck, Gal Gadot, Jason Momoa and more
The Fate of the Furious, starring Vin Diesel, Jason Statham, Dwayne Johnson and more
War on Everyone, starring Alexander Skarsgard
The Huntsman: Winter's War, starring Chris Hemsworth, Jessica Chastain and Charlize Theron
Money Monster, directed by Jodie Foster and starring George Clooney
The Last Witch Hunter, starring Vin Diesel
Jupiter Ascending, starring Channing Tatum, Mila Kunis and Eddie Redmayne
Transformers: Age of Extinction, starring Mark Wahlberg
The Fifth Estate, starring Benedict Cumberbatch
Thor: The Dark World, starring Chris Hemsworth and Natalie Portman
Journey to the Center of the Earth, starring Brendan Fraser and Josh Hutcherson
Flags of Our Fathers, directed by Clint Eastwood
Stardust, starring Claire Danes and Michelle Pfeiffer 
The Girl in the Cafe, starring Bill Nighy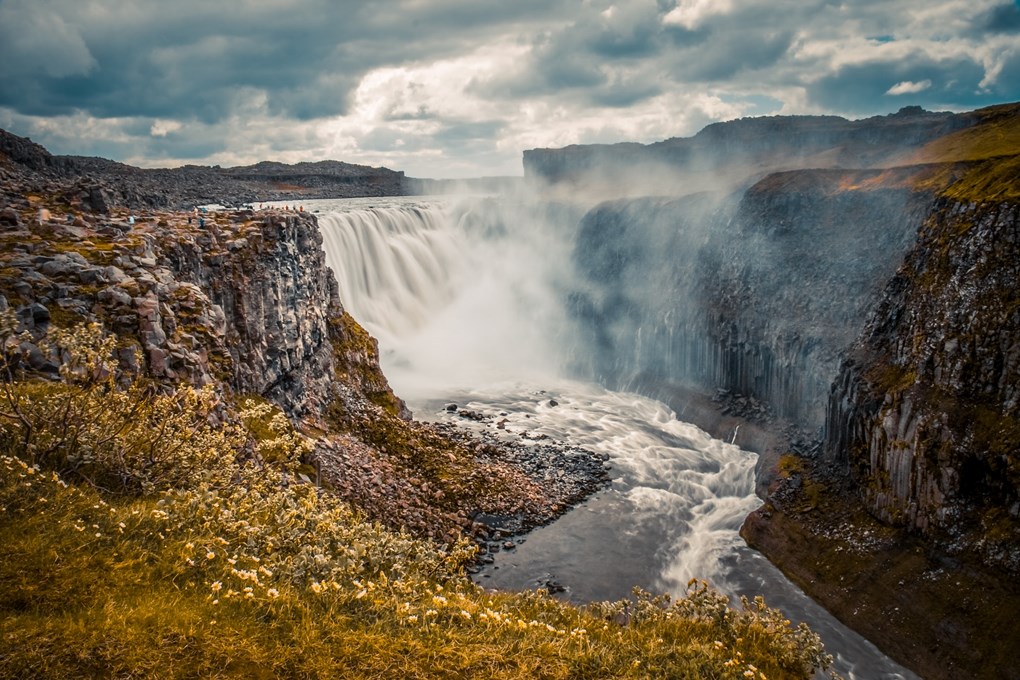 There are also some lesser-known films and shows listed there that were filmed in Iceland and that are worth checking out, like:
Love on Iceland
Thin Ice
Blindspot: The Gang Gets Gone
Angels Never Cry
King of Blaze
Arctic
Kung Fu Yoga
Terra Formars
Dead Snow: Red vs Dead
The Shamer's Daughter
Pawn Sacrifice
Fortitude 
Halo Nightfall
Oblivion
Faust
Nova Zembla
Beowulf and Grendel
No Such Thing
Bird Flu
Shackleton
Judge Dredd 

How to Visit Iceland's Filming Locations
The easiest way to see the best of Iceland's filming locations? Resist signing up for a high-priced tour that requires you to move at a tour guide's pace and see the sites on a tour guide's schedule. You can see all of the above, plus more, when you rent a car in Iceland. 
Many of these filming locations are a bit off the beaten path, making a private vehicle — and maybe even a 4x4 vehicle, depending on when you visit — a necessity. Plus, when you have your own car, you can see all of Iceland on your own schedule, taking your time and making the most of your visit. You can create the perfect Iceland cinephile itinerary for you and your travelling companions, with no need for a tour guide.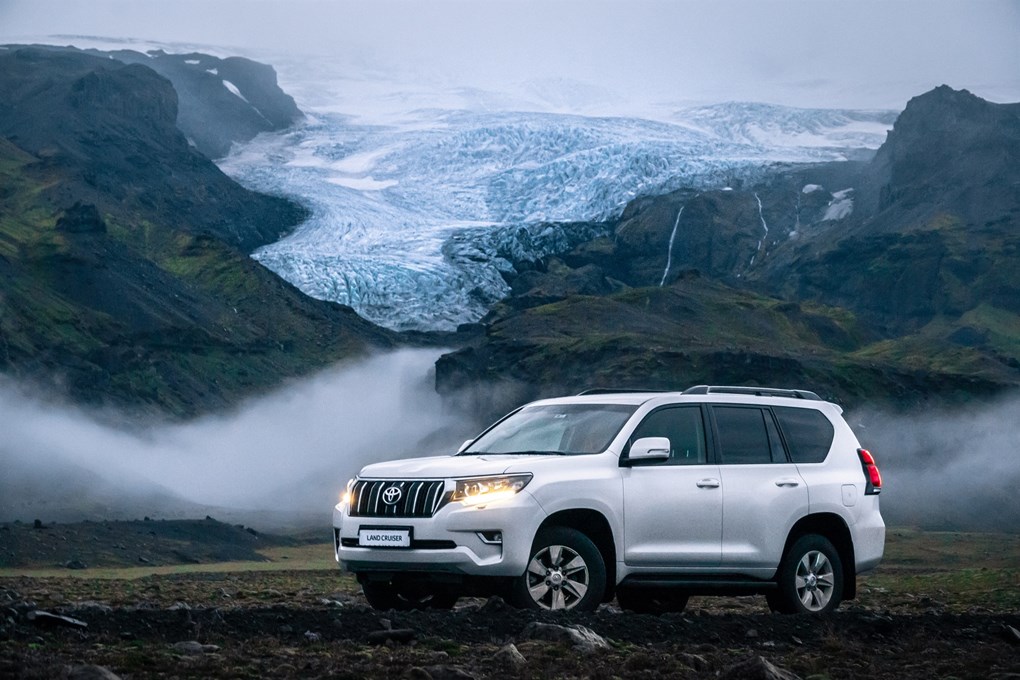 Renting a car in Iceland is as easy as picking your favorite vehicle from the Lava Car Rental lineup. We have small, economy cars; family-ready larger vehicles; 4x4 vehicles for the winter months and harsher terrain around Iceland's Westfjords and Highlands; and even campervans, so you can travel and sleep when and where you want. 
For more information, reach out and don't forget to check out the Lava Car Rental blog for more tips on travelling to and in Iceland.