Guide to Renting a Car at Iceland Keflavik Airport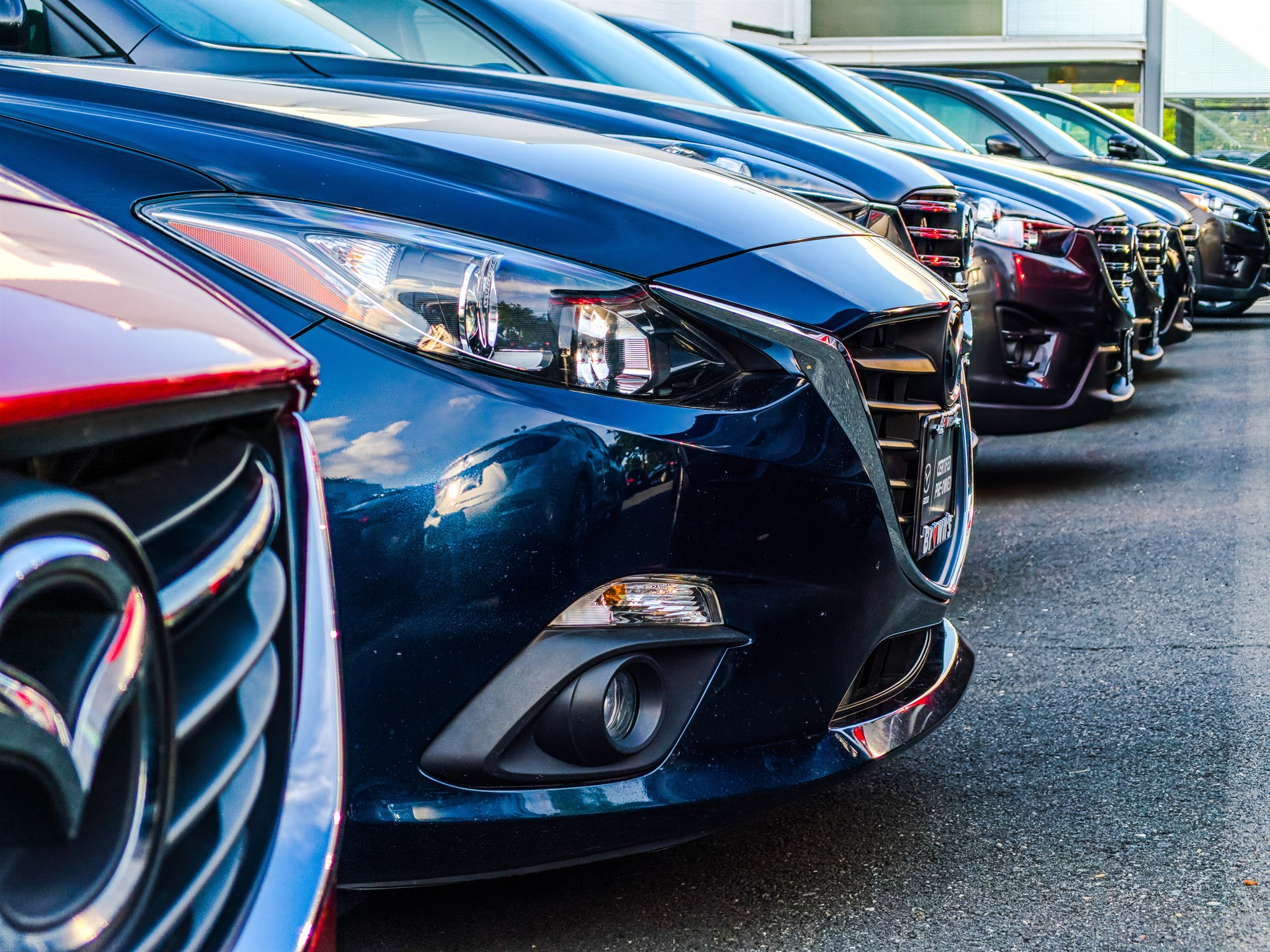 When you first arrive in Iceland, you'll arrive at Keflavik Airport, Iceland's main international airport and the first stop for all international flights and those travellers visiting Iceland from around the world. And, if you're going to be enjoying a self-driving trip while in Iceland, Keflavik Airport and the surrounding town of Keflavik is also where you'll likely be picking up your rental car. Although renting a car from Keflavik Airport is the most common choice, there are other options which you could consider according to your travel plan.
But don't make the mistake of thinking that renting a car in Iceland is as simple as just walking up to a car rental counter and asking for a vehicle. You'll want to plan to ensure you rent the right car for your needs, as well as the right vehicle for your budget. 
Here's everything you need to know about car rentals at Iceland's airports.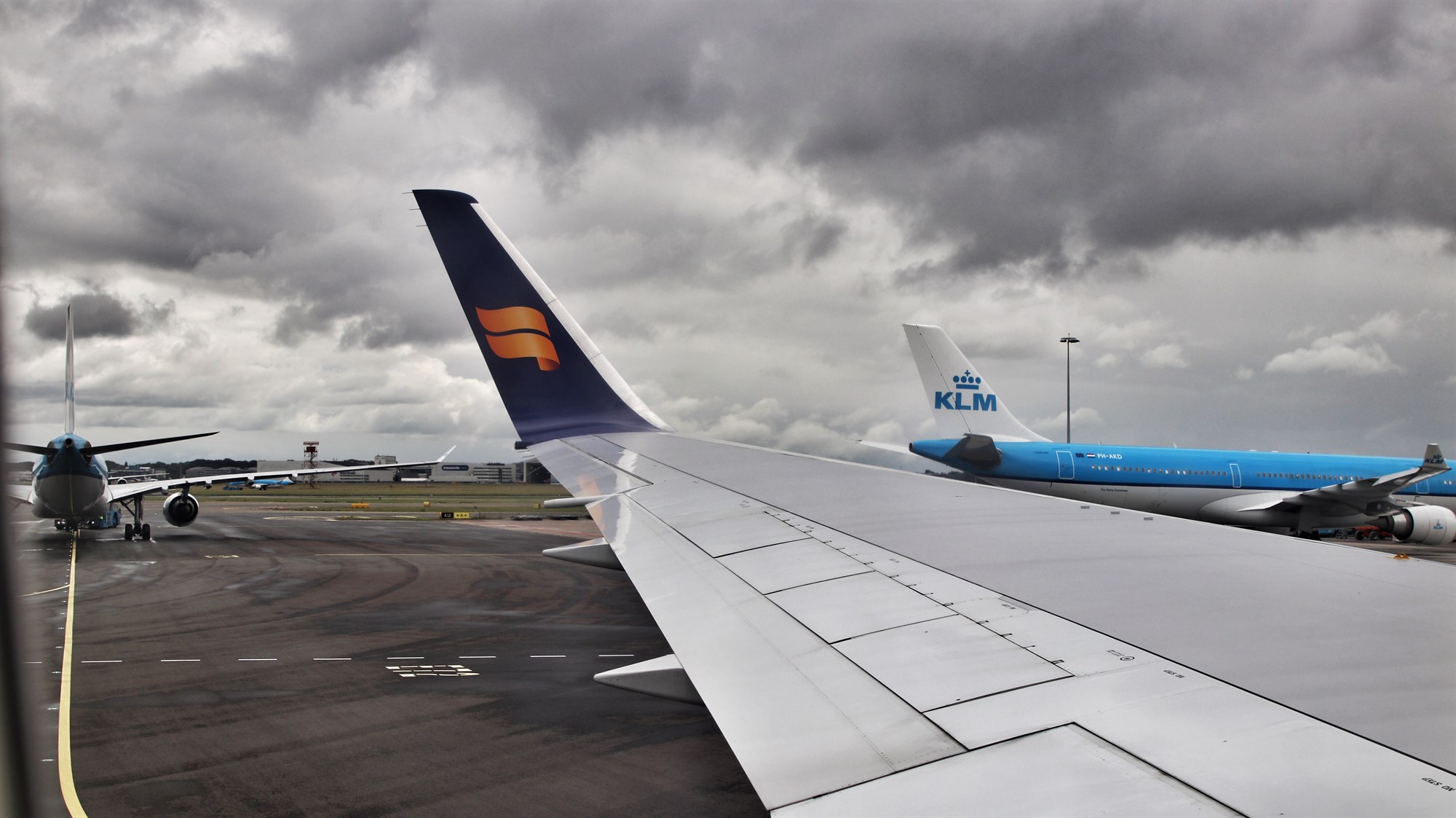 Car Rentals at Iceland's International Airports
First things first, if you want to rent a car at an Iceland airport, you'll need to book your Iceland car rental at the right airport… right? While we just said that Keflavik Airport is where all international visitors arrive, that doesn't mean that there aren't other international airports in Iceland. In fact, there are technically four international airports in Iceland, in Keflavik, Reykjavik, Akureyri and Egilsstadir, plus nine domestic airports throughout the country. However, you'll find that Keflavik Airport (KEF) is still the first stop for travellers to Iceland; even if you book an international flight from New York to Akureyri, for example, you'll still stop in Keflavik before flying on to Akureyri. 
This can be confusing for travellers, especially considering that Reykjavik is easily Iceland's most well-known city internationally; despite this, though, when you book your Iceland trip, you won't be flying into Reykjavik, just Keflavik (and you wouldn't want to fly from Keflavik to Reykjavik, either, like you might fly from Keflavik on over to Akureyri; Keflavik and Reykjavik are so close that you can easily drive between the two. However, once in Reykjavik, you can take a flight to other towns in Iceland). 
You can learn more about the various airports around Iceland and the services they offer on this website.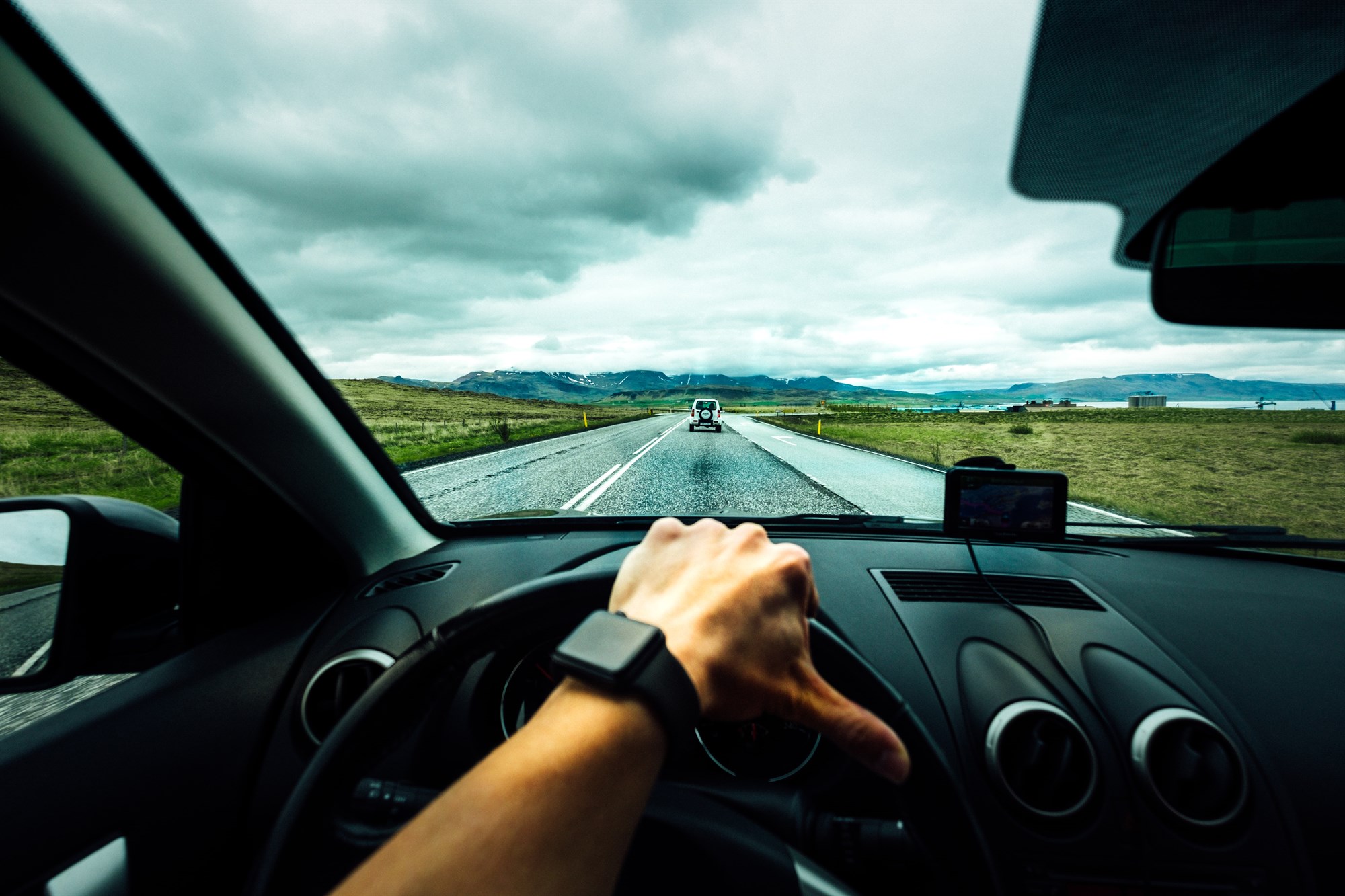 So, all of the above said, where is your final flight destination in Iceland? That's where you'll want to rent your car. 
We recommend avoiding additional flights while in Iceland and simply booking a car rental at Iceland's Keflavik Airport. When you take a rental car from Keflavik Airport, you can easily drive around the entirety of Iceland over the course of your trip for a more enjoyable, flexible experience. Check out our complete guide to driving around Iceland for more information about why this is often the best choice for travellers. 
Local vs International Car Hires in Keflavik 
When booking rental cars at Iceland's Keflavik Airport, you'll see that you have various options. 
In the Keflavik Airport arrivals hall, you'll find international car rental brands such as Avis, Hertz, Budget and Europcar. While these brands may be preferable to international travellers who like to book with the same brands everywhere they travel, they come with a few downsides. 
For one, if you're particularly looking for a cheap car rental at Iceland's Keflavik airport, you won't find that with an international car rental company (this is partially due to the companies' locations within the actual airport — they have to pay a higher cost for their location, and they pass those costs on to the consumer). 
We always recommend travellers to Iceland book with a local car rental company. You'll enjoy many more perks, plus the knowledge and know-how that only locally-owned companies can offer. Also, if you're looking for a cheap car rental in Iceland's Keflavik Airport, you might want to choose this option too.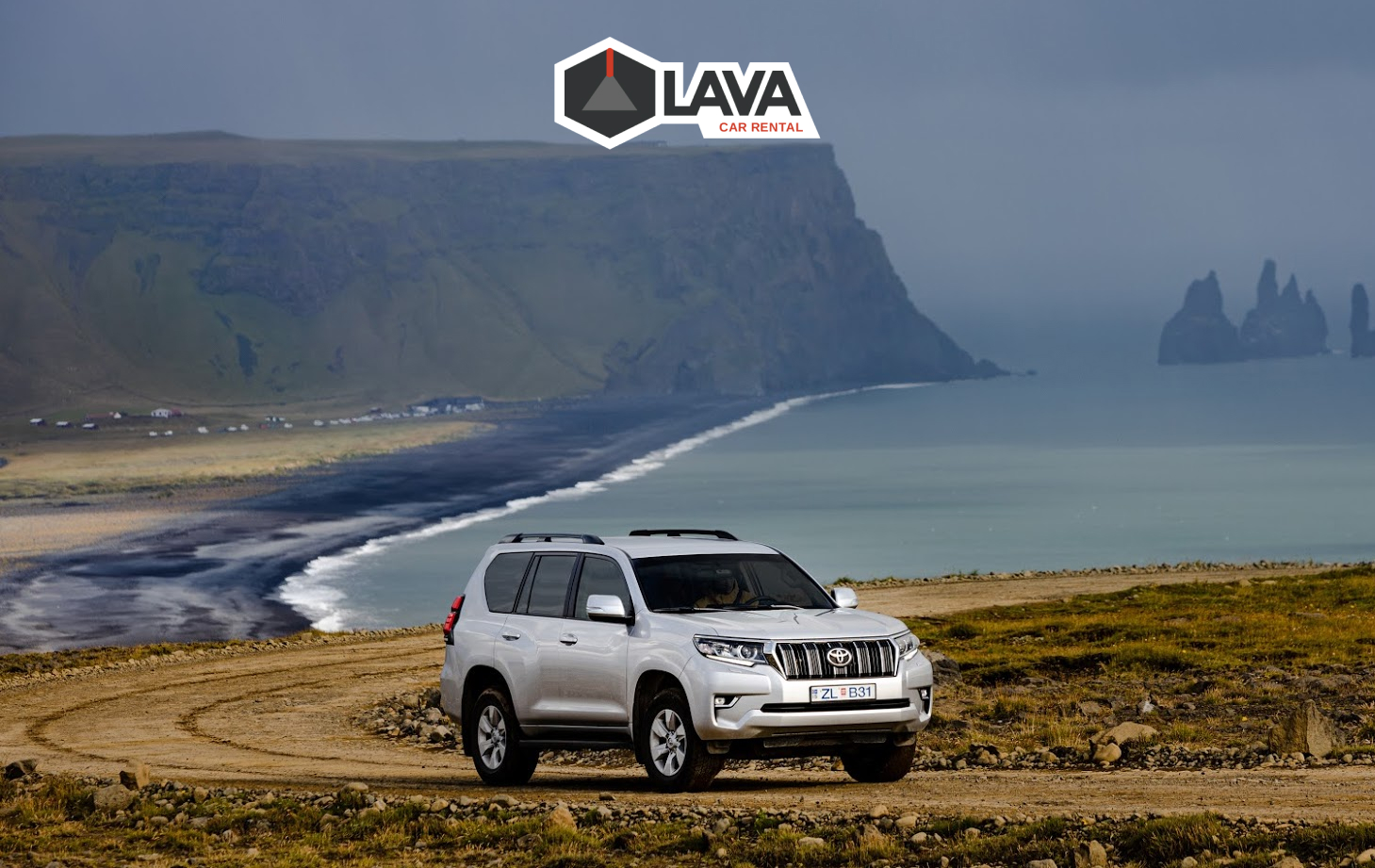 Lava Car Rental is one of the most trusted, well-reviewed local car rental companies in Iceland. But don't just take it from us! 
Recent Google reviews say things like, "Lava Car Rental was awesome. They picked us up from the airport and got us in our car really quickly. They checked in with us and even sent us driving tips and updates during our trip. The car was perfect for driving the Ring Road, very reliable. The drop off went seamless, and I would rent from them again in a heartbeat. Definitely recommend Lava!" and "The team at Lava was fantastic to work with throughout the entire rental process. From booking the rental to questions before getting my rental, to having the driver pick me up at the airport right on time, answering questions during the rental, and through the return process, they were phenomenal. I would totally use them again and highly recommend anyone travelling to Iceland use them to rent a car. They are a small-owned business and provided a better rental experience than I've had with 'big box' companies like Hertz and others. They get an A+ from me!"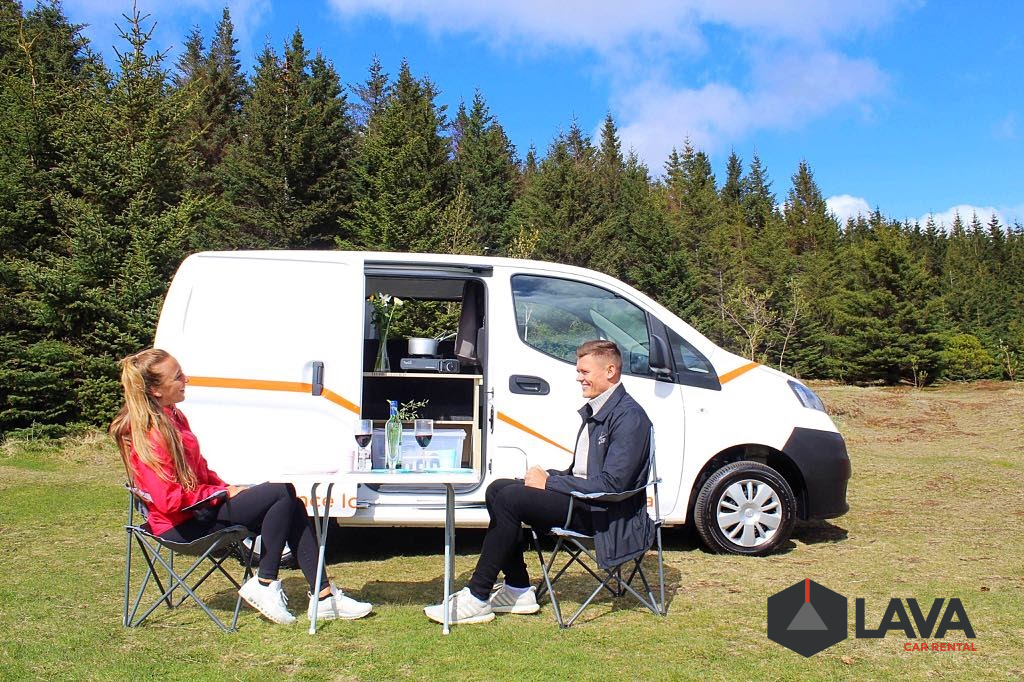 Lava Car Rental offers… 
Free cancellation (up to 48 hours before your pick-up day and time; just send us an email!)
A pay-upon-arrival option (pay 10% of the full amount at booking and the rest at pick up!)
Rentals with no extra deposits necessary at the time of pick-up (all we need to see is a valid credit card on arrival)
Included insurance with all rentals (including third-party, CDW and theft insurances, for greater peace of mind and a worry-free trip)
A great selection of vehicles (including economy cars, 4WD vehicles, SUVs and camper vans)
Local knowledge and experience to help you make the most of your Iceland vacation
Great customer service (reach us any time via email, phone or social media)
Free pickup at Keflavik Airport and Lava Car Rental's Keflavik office, and free car rental shuttle bus between Keflavik Airport and our headquarters
Want to know more? Check out all of our rental car options. 
How Does Renting a Car in Keflavik Work with Lava Car Rental? 
The process is easy! Lava Car Rental is located in the town of Keflavik, about a five-minute drive away from Keflavik Airport. But no worries! You won't need to make your way from the airport to Lava Car Rental on your own. 
We'll pick you up at the airport (just look for our staff member in the Keflavik Airport arrivals hall; they'll be holding a sign with your name on it, ready to welcome you to Iceland!) right when your flight arrives and take you to our rental office, all for free. From there, you can pick up your rental vehicle and head out on your Iceland road trip. When you're ready to return, just bring the car back to our rental office and then we'll drive you back to the airport, dropping you off with plenty of time to catch your flight home.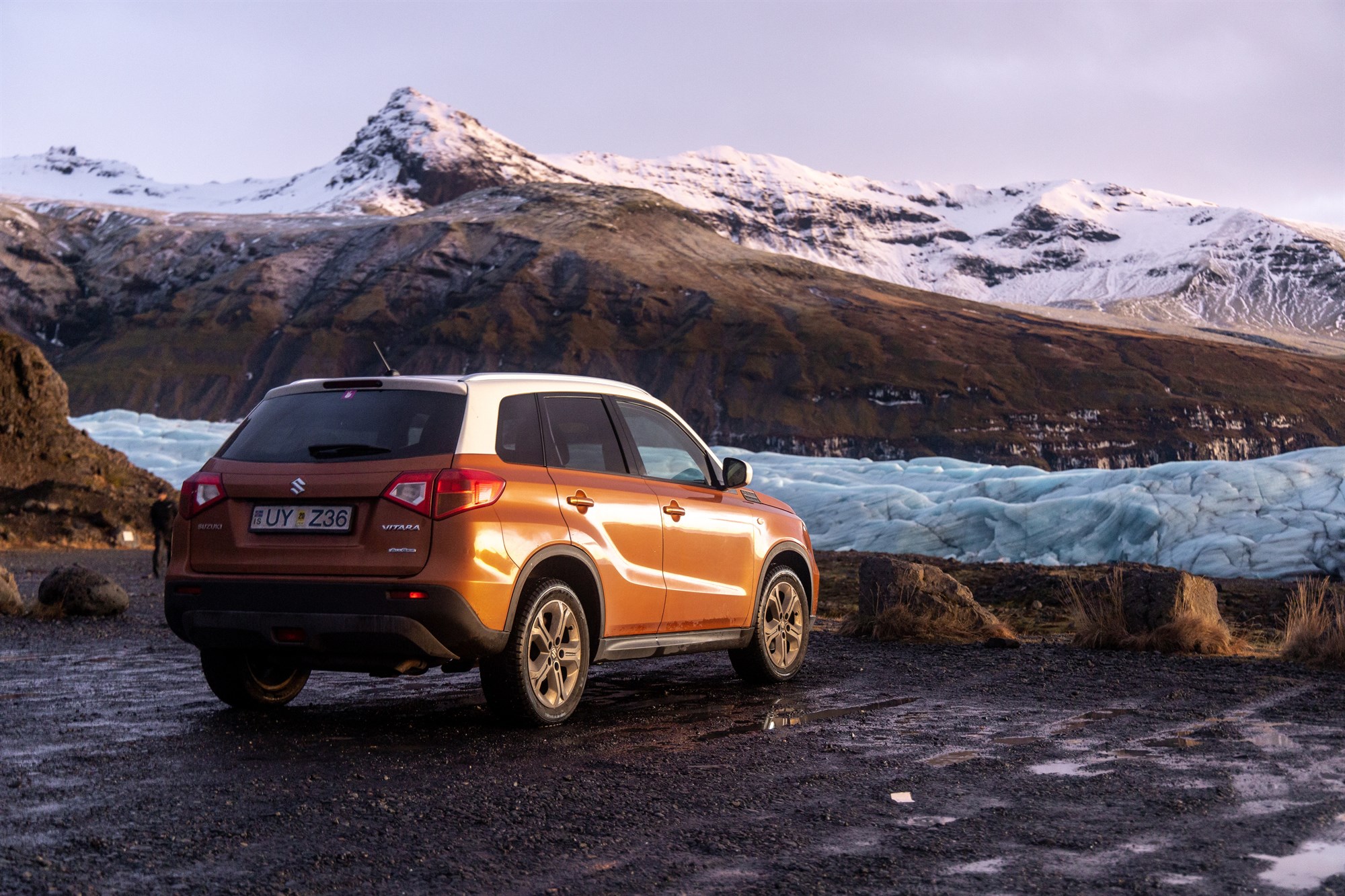 Saving Money on Your Iceland Airport Car Rental 
If you specifically want a cheap car rental from Keflavik, there are a few ways you can save money on your car rental, whether you book with Lava Car or another provider. Here are some of our top tips for saving money on your Iceland airport car rental. 
Make sure to rent a vehicle suitable for your needs
When you first start browsing available car hires from Keflavik, you may be tempted to book an economy car simply because it's cheaper. But you may want to reconsider, especially if you plan on travelling to some of Iceland's more remote areas or if you'll be using F roads (you can learn more about the potential hazards that come with driving in these areas on our guide to renting a 4x4 in Iceland).
If you plan to travel to these areas, such as in the Highlands or the Western Fjords, you absolutely need a 4x4 vehicle. While this is the more expensive option at first, in the long run, it's going to be cheaper for you than trying to traverse the F roads with an economy car. That's because (a) if you're driving a 2WD vehicle on an F Road, you'll receive a hefty fine and (b) if your 2WD car is damaged while on an F road, you'll be charged additional fines for repairs.
Rent a vehicle in Keflavik rather than in Reykjavik
While you may be staying in Reykjavik, you can save a fair amount of cash by renting your car in Keflavik. Most of Iceland's car rental companies are located in Keflavik, near the airport, and offer competitive pricing, whereas Reykjavik car rental companies are a bit pricier. 
If you rent your vehicle in Keflavik, you can simply pick up your vehicle as you leave the airport and then drop the vehicle off again as you head back to the airport. If you use Lava Car, you'll receive free transportation to and from the airport, too. This will save you even more cash, as you won't need to pay for a taxi or rideshare service to and from the airport. 
Visit Iceland during the shoulder or low season
Visiting Iceland during the shoulder or low seasons (fall, winter or spring) can save you a fair bit of cash on your entire trip, not just when it comes to renting your car. You'll save money on flights, accommodations, food, recreation and more. Fewer tourists mean more affordable prices.
Unfortunately, visiting Iceland during the fall, winter or spring does come with a few downsides. You won't be able to visit some of Iceland's more remote areas due to inclement seasonal weather, and it will be a good deal colder and snowier. You can learn more about travelling around Iceland during the winter in our full guide to winter driving in Iceland. 
Rent your vehicle for a longer timeframe
The longer your rental period, the lower the price of your vehicle per day. For example, Lava Car Rental offers discounts when you book a vehicle for more than seven days. 
Book your rental car for at least a week (which you'll need to see the best spots in Iceland, particularly if you're driving the Ring Road) and take advantage of those savings!
Look out for exclusive discount offers
Check if the car rental companies are giving exclusive discount offers so that you can save even more on your Iceland car rental.
Can I rent a car in Reykjavik?
If you are already in the capital and want to rent a car in Reykjavik directly, that is also possible. Some car rental companies have an office in Reykjavik while others offer pickup and dropoff services in the city or at Reykjavik Airport for an extra cost. When making your car rental reservation, make sure that you select the right pickup and dropoff options and that you are aware of the extra costs that it may incur.
Also, as explained before, keep in mind that Reykjavik Airport (RKV) and Keflavik Airport (KEF) are not the same. In some flight vouchers, you might see that you are flying to "Reykjavik" but it is Keflavik instead. If you are coming on an international flight, you will be arriving at Keflavik Airport. If you're looking for a car rental in Reykjavik city or a car rental in Reykjavik Airport, check if the company offers that option.
What to Look for in an Iceland Car Rental Company
To recap, when booking a rental car in Iceland, you'll want to look for a few things:
Free cancellation (just in case something comes up!)
All the insurance you need (including CDW and theft insurance)
A great selection of vehicles (so you can book a 4WD, camper van, automatic transmission vehicle or anything else you need)
And lots of local experience.
Lava Car Rental offers all this and so much more.