Glaciers in Iceland: How to Visit Them by Car and What to Do and See There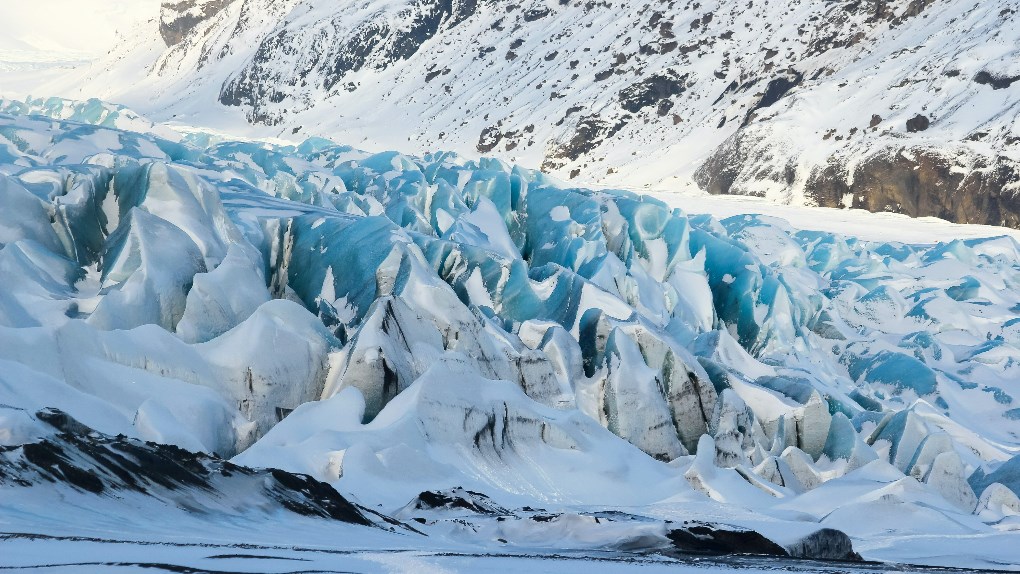 Iceland's landscape is one of contrasts, its geography mixing craggy volcanoes with smooth glacier ice to create a destination quite unlike any other in the world. If you already have a few of Iceland's most notable volcanoes on your self-drive itinerary, it's time to consider which Iceland glaciers you should also visit during your trip. Here are seven glaciers you can visit in Iceland, how to reach them by car and what to do at the glacier once you get there.
1. Vatnajokull Glacier
The largest of Iceland's glaciers (and the largest glacier in all of Europe), Vatnajokull is one that you'll hear mentioned quite a lot, as it's quite popular with tourists and also relatively accessible, conveniently located right off some of Iceland's most popular self-driving routes. 
The southeastern glacier is so big that it features large glacial tongues on each of its sides, all with differing names. Vatnajokull sits within Vatnajökull National Park, the largest national park in Europe, at 4,600 square miles or 12,000 square kilometres. The park encompasses not only the Vatnajokull glacier and its glacial tongues, but also Skaftafell Nature Reserve and Jokulsargljufur National Park.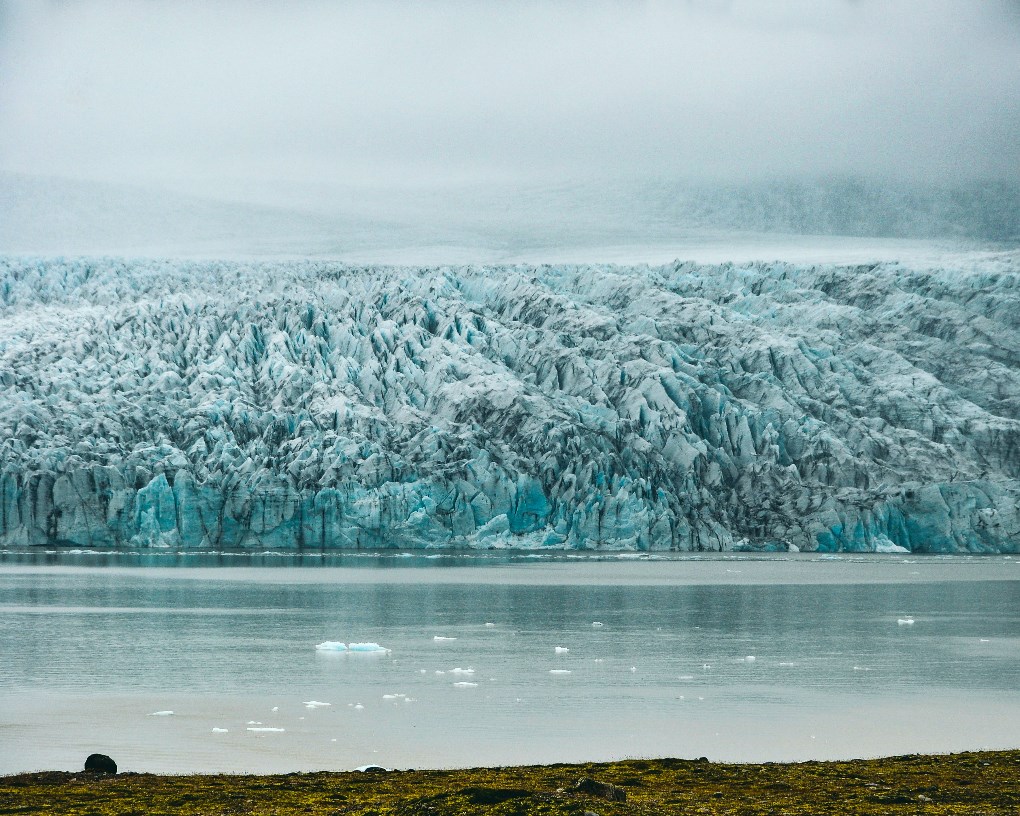 So how can you get to Vatnajokull Glacier? 
The route is relatively easy and, as mentioned, the glacier is not far away at all from some of Iceland's popular self-driving routes. In fact, if you're coming from Reykjavik, the route is especially easy, as you just simply follow Route 1 out of the city, travelling east, and into the national park. The journey will take about four hours total, so visiting Vatnajokull Glacier is an all-day affair. However, you'll hardly notice the driving time, as the route is filled with spectacular scenery (and, if you're travelling on a Route 1 road trip, you can easily include a stop by the glacier, without adding extra time to your journey). 
If you only visit the information centre and stay on the paved roads, you can visit the glacier in a 2WD vehicle during the summer months. However, a 4x4 car is necessary during the winter and is necessary for the summer as well if you want to see the north or west sides of the glacier (these sides are inaccessible during the winter months). 
Regardless of what you're driving, though, you'll likely want to head first to the park's information centre within the Skaftafell Nature Reserve. There, you can learn more about the glacier, as well as all the activities the park offers. As the largest national park in Europe, there's a lot to see and do, whether you want to simply drive around the glacier and see it from afar, or want to get up close and personal with a glacier hiking excursion. Other activities include visiting the most active volcanic system in Iceland, Grimsvotn, which is located within the glacier, as well as seeing the Jokulsarlon glacial lake. The country's deepest lake, Jokulsarlon is one of Iceland's glacier lagoons, filled with icebergs.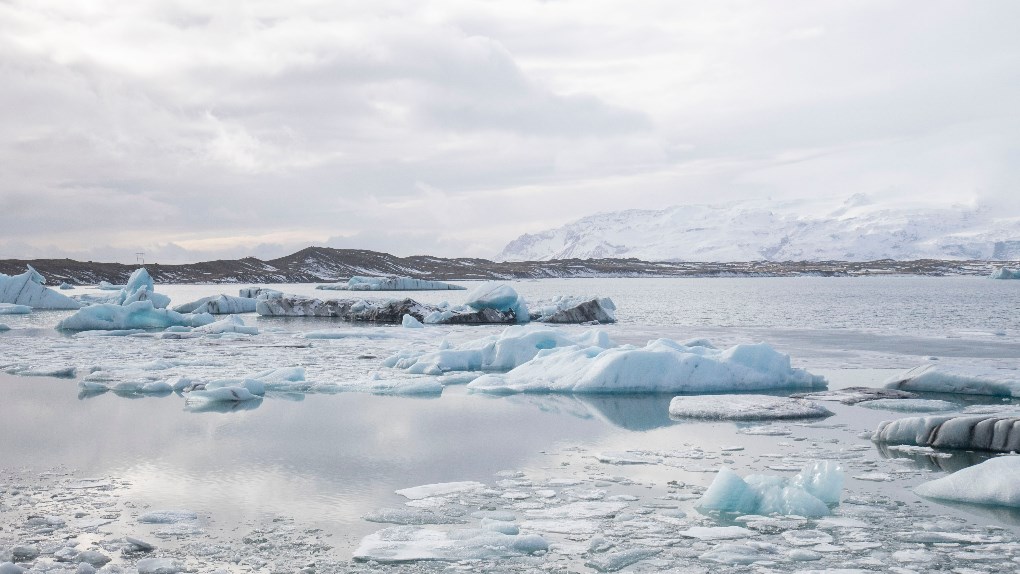 Nearby, you'll also see Iceland's popular Diamond Beach, where icebergs that have washed out to sea have made their way back onto the black sands, where they sparkle like diamonds as they melt. Camping, snowmobiling, ice climbing, boat rides, and ice caving are all also available. 
If you are coming to Iceland between October and March, you can visit the natural blue ice caves under the Vatnajökull glacier on a guided tour. This is one of the most popular and unique activities in Iceland in the winter season.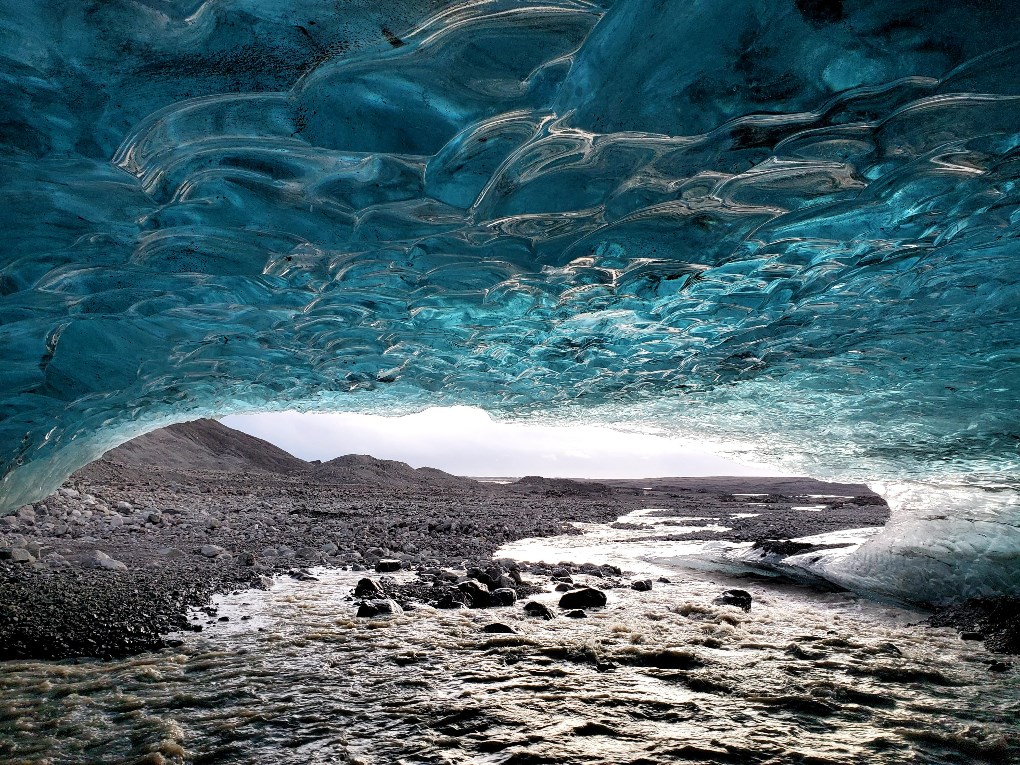 Lava Car Rental can help you find the right Vatnajokull National Park tour for your needs and interests. 
2. Langjokull Glacier
The second-largest of Iceland's glaciers, Langjokull Glacier means "long glacier." Situated in the western portion of the Icelandic Highlands, Langjokull is easily accessible off the Golden Circle, making it a popular spot to visit if you're already self-driving your way around that particular route. Some travellers even choose to see the glacier via snowmobile, pairing a glacier excursion with a trip to Gullfoss Waterfall, as it's not far away at all. 
So, since Langjokull is so conveniently located, you can reach it while on the Golden Circle, which can be travelled with a 2WD vehicle during the summer months. However, a 4x4 vehicle is advisable during the winter, as Iceland's harsh weather conditions can make getting around in anything less both potentially hazardous, as well as annoying.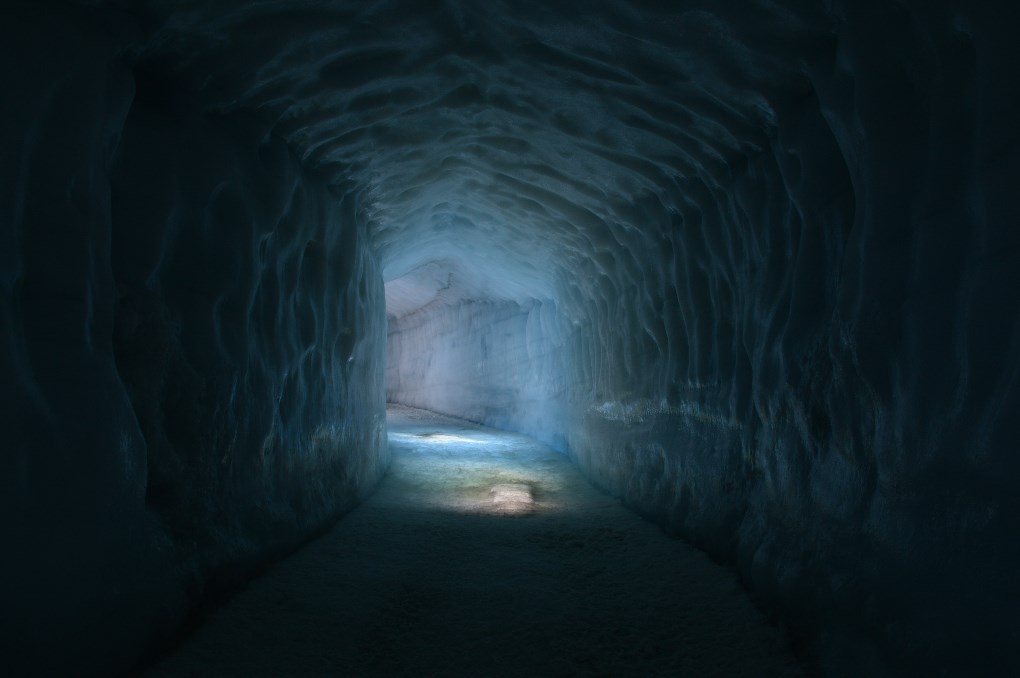 But once you've reached Langjokull what can you do while there? 
The options are amazing! For easy glacier caving in Iceland, you'll want to look nowhere else, as one of the most popular activities at Langjokull is actually exploring the glacier from the interior, through man-made ice cave tunnels created in 2015, which allow visitors to simply walk inside. Some visitors have even thrown parties and held weddings inside the glacial ice caves.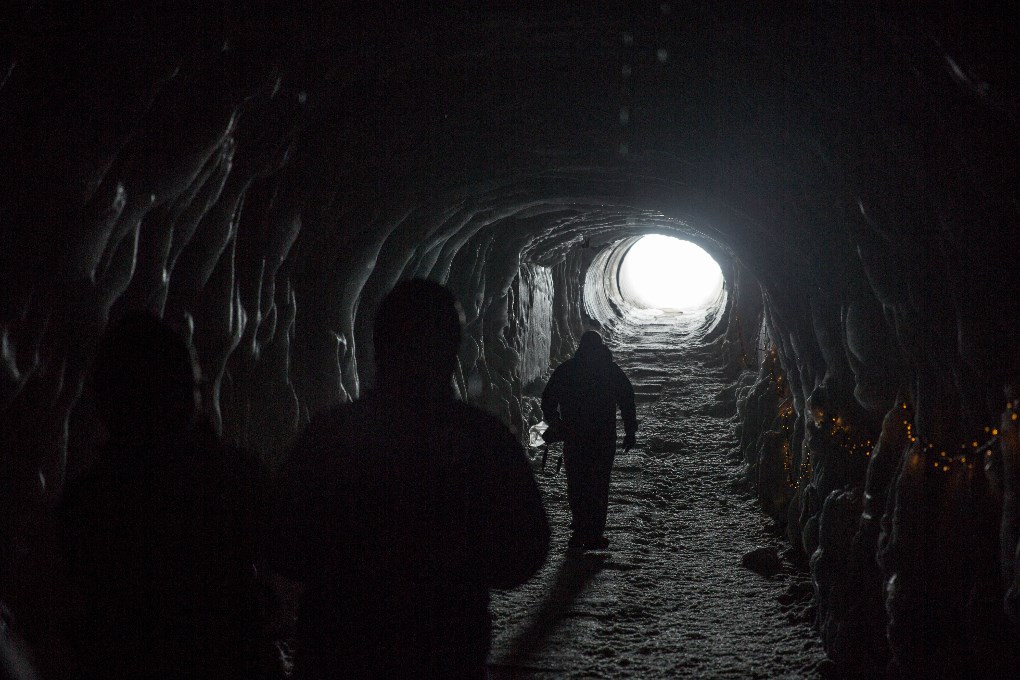 Other activities include, as mentioned, snowmobiling, as well as seeing the active volcanoes that reside within the glacier.
To book a Langjokull tour, check out Lava Car Rental's recommended options. 
3. Myrdalsjokull Glacier and Eyjafjallajokull Glacier
We're actually including Myrdalsjokull Glacier and Eyjafjallajokull Glacier as one singular point of interest on our list, as the two glaciers sit right next to each other, in the south of Iceland. So, if you're going to visit one, you might as well visit both! 
Myrdalsjokull is the fourth-largest of Iceland's glaciers, while Eyjafjallajokull is the sixth-largest. Myrdalsjokull also is home to Katla, one of Iceland's largest and most active volcanoes; Eyjafjallajokull is likewise home to a volcano, which last erupted in 2010.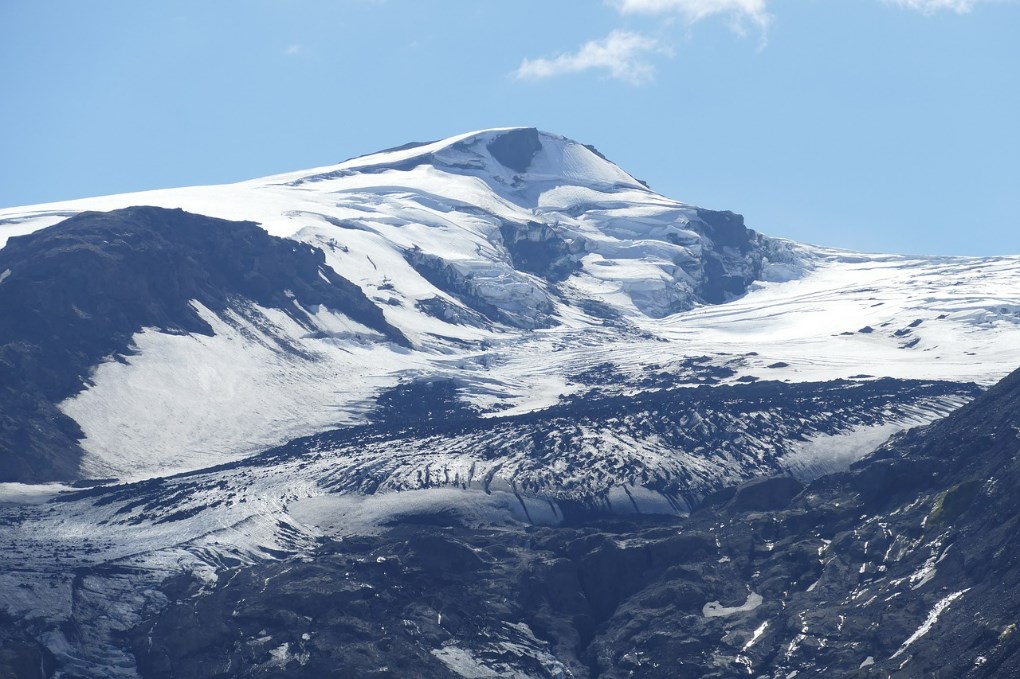 Getting to the two glaciers is as easy as travelling along Route 1 on the South Coast. If you're planning on driving Iceland's South Coast, to destinations like Vik, these two glaciers are an easy addition to your itinerary. We recommend a 4x4 vehicle for visiting the glaciers during the winter months, though a 2WD vehicle is suitable for summer trips. 
One of the most popular activities at the glaciers is hiking. Fimmvorduhals is a can't-miss glacier hike in Iceland, with a hiking path that cuts between the two glaciers' volcanoes, allowing visitors to see the volcanoes' relatively young mountaintop. The hiking path starts near Skogafoss waterfall, too, so you can experience both in one day. 
Other activities include snowmobiling, ice caving, glacier hiking, ice climbing and helicopter tours. For more information, you can visit the connected visitor centre, in the nearby town of Hvolsvollur, where you can also visit the Thorvaldseyri farm, which was destroyed by the glaciers' more recent volcanic eruptions. 
Book a tour to see and experience it all, with Lava Car Rental's help.
4. Solheimajokull Glacier
Solheimajokull Glacier is actually part of Myrdalsjokull Glacier, but it deserves its own spot on our list, as it's very popular for ice hiking and ice climbing. One of Myrdalsjokull Glacier's glacial tongues, Solheimajokull is very easily accessible, thanks to its location right off Route 1. 
You can reach the glacier just as you would the greater Myrdalsjokull and Eyjafjallajokull Glaciers, by following Route 1 along Iceland's South Coast, toward Vik. You can get there with a 2WD vehicle during the summer months, but a 4x4 vehicle is advisable during the winter when road conditions are a little more treacherous and unpredictable. 
Once at the glacier, you can glacier hike, ice climb and explore ice caves and tunnels. You can learn more about these activities and tours, on Lava Car Rental's tour desk page. 
5. Hofsjokull Glacier
The third-largest of Iceland's glaciers, Hofsjokull Glacier is likely the least-accessible glacier on our list, as it sits right in the middle of the Icelandic Highlands. If you're familiar with the Highlands at all, you already know that this rugged section of Iceland is only accessible during the summer months. Additionally, you can only access the Highlands with a 4x4 vehicle, as the unpaved roads can be quite bumpy, and they usually include a water crossing or two. In fact, it's actually illegal to drive anything other than a 4x4 vehicle on the Highlands F-roads (which you can learn more about in our full guide to Iceland's F-roads). 
However, if you have rented a 4x4 vehicle for your Iceland self-driving tour, you'll be able to visit this glacier, which is not only home to the largest active volcano in Iceland, but also the source of Iceland's longest river, Þjórsá. Reaching it requires you to take the Kjolur Road, which runs between two glaciers, Hofsjokull and Langjokull (giving you the perfect opportunity to visit both!).
Because of Hofsjokull Glacier's remote nature, there's not as much to do at this glacier as there is when you visit some of the others on our list. However, you'll still enjoy plenty of sightseeing and photo ops!
6. Snaefellsjokull Glacier
Snaefellsjokull Glacier isn't the largest or most impressive glacier in Iceland, but it is the most popular. This is because Snaefellsjokull Glacier is located right outside of Reykjavik and can even be seen from the capital city when the weather is right; of course, it also helps that the glacier was featured in the internationally-famous Journey to the Centre of the Earth. 
Situated within Snaefellsjokull National Park, the glacier is easily accessible via the Golden Circle and you can reach it with a 2WD economy car in the summer months, though a 4x4 vehicle is recommended during the winter, or if you want to drive on the glacier's eastern mountain road.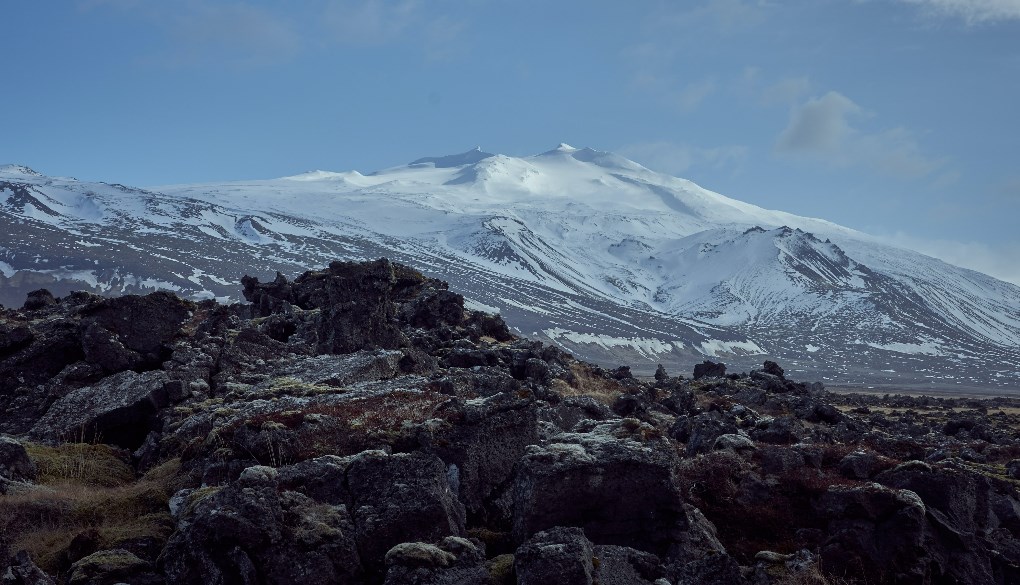 There are so many stunning sights and points of interest both at the glacier and surrounding it, so be sure to plan to spend a long day exploring. Beyond driving around the glacier and hiking to its top, you can also explore the cliffs, rock formations, beaches and lava fields found elsewhere within Snaefellsjokull National Park. Wildlife watching is also popular, thanks to the area's large seal and bird populations. 
7. Drangajokull Glacier
Lastly, on our list, Drangajokull Glacier is the fifth-largest of Iceland's glaciers and is the only glacier in the country, in fact, that has retained its size over the last few years of global warming. Much like Hofsjokull Glacier, Drangajokull Glacier can be somewhat difficult to reach, given its location. The glacier rests in the Westfjords, in Iceland's remote northern regions. It's located nearby Hornstrandir, a nature reserve, and visiting both at once is recommended. 
Because of this glacier's remote locale, it's only advised that you visit during the summer months, and only with a 4x4 vehicle. Once in the area, you can sightsee and watch the wildlife.
Quick Tips for Visiting Iceland's Glaciers
If you're planning to visit any of Iceland's glaciers, here are a few tips to get you off on the right foot. 
Consider visiting during the summer.
If you think of visiting glaciers as a winter-only activity, think again! You can visit all of Iceland's glaciers in the summer months. In fact, some of Iceland's glaciers are only accessible during warm weather. So, if you want to see as many glaciers as possible, do yourself a favour and plan an Iceland trip for the summer.
Don't just expect to arrive at a glacier and be able to hike up it or through it. Many of these adventure-type activities require a guide who knows what they're doing and the proper safety precautions. Before you arrive in Iceland, think about what you want to do and see during your glacier visits, and then book a tour as needed.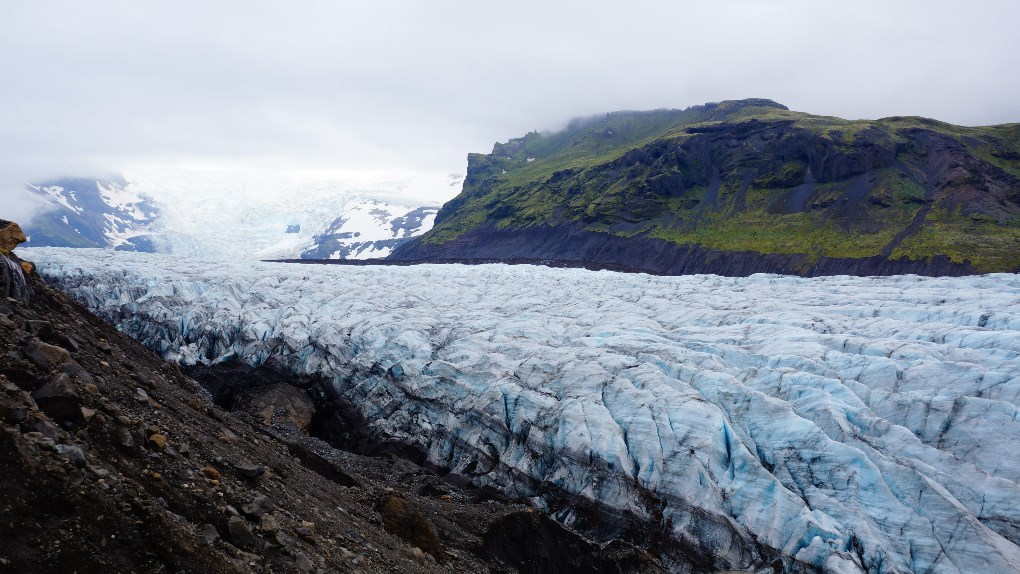 Rent a car to get around.
Getting to Iceland's glaciers is much easier when you have your own vehicle. Renting a car is the best way to easily visit Iceland's glaciers when and how you want, without having to wait around for a tour bus or public transportation. 
Planning Your Iceland Trip? Lava Car Rental Can Help!
Whether it's finding the perfect rental car for you and your family or planning everything you want to see and do during a self-driving trip to Iceland, the local travel pros at Lava Car Rental can help! Check out our full lineup of rental cars, as well as our blog, and reach out with any questions. We're here to make sure your trip to the Land of Fire and Ice is one you won't soon forget!