A Guide to Driving in Iceland in September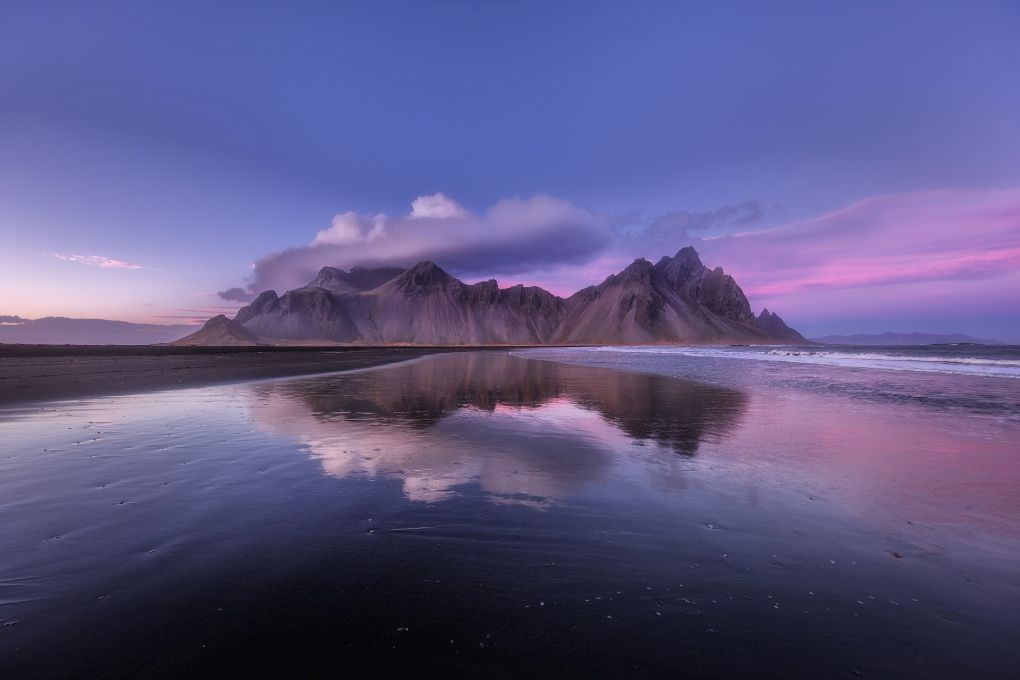 Thinking of taking a road trip to Iceland in September? This late summer/early fall month is a great time to visit, for many reasons. The weather, cost, activities — it all makes for an enjoyable experience for travellers. Plus, if you're specifically going to experience it all from behind the wheel of a rental car, you'll have even more to enjoy, as road trips in Iceland are unlike road trips anywhere else in the world.
To help you get the most out of your self-driving trip to Iceland, we're covering all the need-to-know details, including…
What kind of weather to expect in Iceland in September

What the road conditions will be like in Iceland in September

What to do in Iceland in September 

What to see in Iceland in September
And more!
Is September a Good Time to Visit Iceland?
First things first, is September a good time to visit Iceland? We have to say, absolutely!
September is the very end of summer in Iceland. However, unlike in mid-summer, when Iceland can be quite crowded, September is late enough in the season that the crowds have dissipated a bit and the travel costs have gone down. That means that you get to enjoy some of the Iceland summer weather, but without paying exorbitant amount of travel fees and without jostling your way through crowds at the island's top spots. 
Another thing that sets September apart from the earlier summer months? It's actually a great time to see the northern lights in Iceland! Whereas the northern lights aren't at all visible in June and parts of July, in September in Iceland, the sun sets at about 7:30 pm and rises at about 6:30 am, giving you ample darkness in which to go northern lights chasing.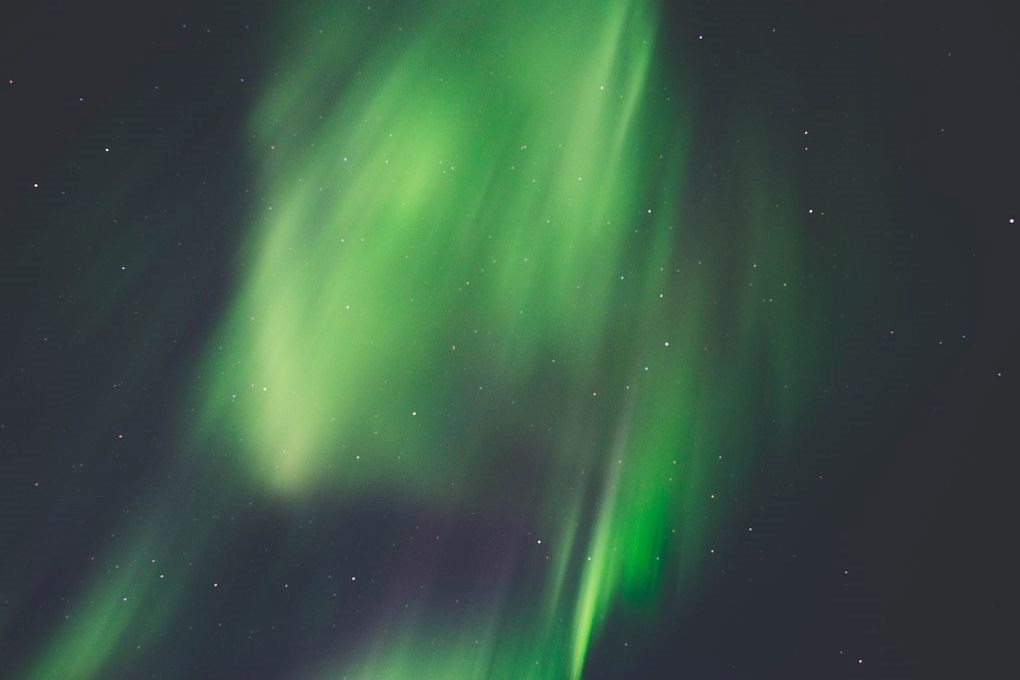 Additionally, if you come early enough in the month of September, you'll still have access to all of the island's roadways, meaning you can plan a road trip around any part of Iceland, wherever you want to go. Toward the end of the month, you may find that roadways around the Highlands are closed, as they do close in early fall, for weather-related reasons. However, if you don't plan on visiting the Highlands, this won't impact your trip planning at all. 
All of the above make excellent reasons for planning on travelling to Iceland in September! 
Weather and Temperatures in Iceland in September    
So what is the weather truly like in Iceland in September? You might hear the words "early fall" and "late summer" and think that Iceland, being as far north as it is, might be covered in snow toward the end of September, but that's luckily not the case. You'll still have plenty of mild, summer-like weather to enjoy during a September trip.
The average temperatures in Iceland, during September, fall between 6 degrees Celsius (or 43 degrees Fahrenheit) and 11 degrees Celsius (or 52 degrees Fahrenheit). There's lots of sunshine and the only poor weather you might encounter is the occasional rain storm or some wind.
Renting a Car in Iceland in September 
As mentioned, there's nothing quite like a road trip in Iceland. We definitely recommend renting a car for your trip to Iceland in September, and planning a full, self-driving excursion around the island. 
Here's what you need to know. 
Should I rent a car in Iceland in September?
Yes! As mentioned, driving is the best way to explore Iceland at any time of year. 
Renting a vehicle allows you to plan your own itinerary, so you're not reliant on tour guides or public transportation (which Iceland doesn't even have that much of, anyway). You can come and go as you please, and stay in one destination or at one site for as long as you like. You'll also be able to reach areas of Iceland that tours don't often frequent. Plus, if you want to save a little cash and make your trip even more convenient and flexible, you can rent a campervan, so you can set up camp all around the island, too, no need for rigid hotel bookings.
Additionally, if you drive around Iceland, you'll have ample opportunity to take in the views and scenery, in a way that you just can't on a tour bus or if you decide to fly from one side of Iceland to the other. 
All that said, because of just how great driving around Iceland can be, rental cars are often booked well in advance, making it difficult to book one on short notice. If you plan on renting a car in Iceland, and you already have your travel dates locked in, it's a good idea to go ahead and book that rental now. If your travel dates are not yet locked in, plan to book your rental as soon as they are, for your best chances at getting a rental car that will fit your needs. 
What are the best rental cars in Iceland in September? 
So if you're trying to book your rental car well in advance of your arrival in Iceland, which rental car should you pick for your trip? It will depend partially on your personal needs, but also on factors like where you plan on going when you're in Iceland, as well as your travel style.
If you're going to just stay on the main roads and around Reykjavik, you'll be able to get by with just a standard 2WD vehicle. 
However, there are some instances where you might want to upgrade to a larger, 4x4 SUV, even if you do plan on staying near Reykjavik. This includes if you're travelling in a large group with multiple people, or if you're travelling with a lot of luggage. If you're a luxury traveller, you might likewise find that a 4x4 SUV has more of the amenities and little creature comforts that will make your trip more enjoyable. 
If you're going to the Highlands or Westfjords, though, you'll definitely need a 4x4 vehicle, regardless of your party size or how much luggage you have. It's illegal to drive in the Highlands with anything other than a 4x4 and the Westfjords are similarly rugged, so a 4x4 is highly advised. 
If you plan on camping while in Iceland, a campervan will provide you with ample sleeping space and plenty of storage for camping gear. Lava Car's campervan selection includes both 2WD and 4x4 campervans.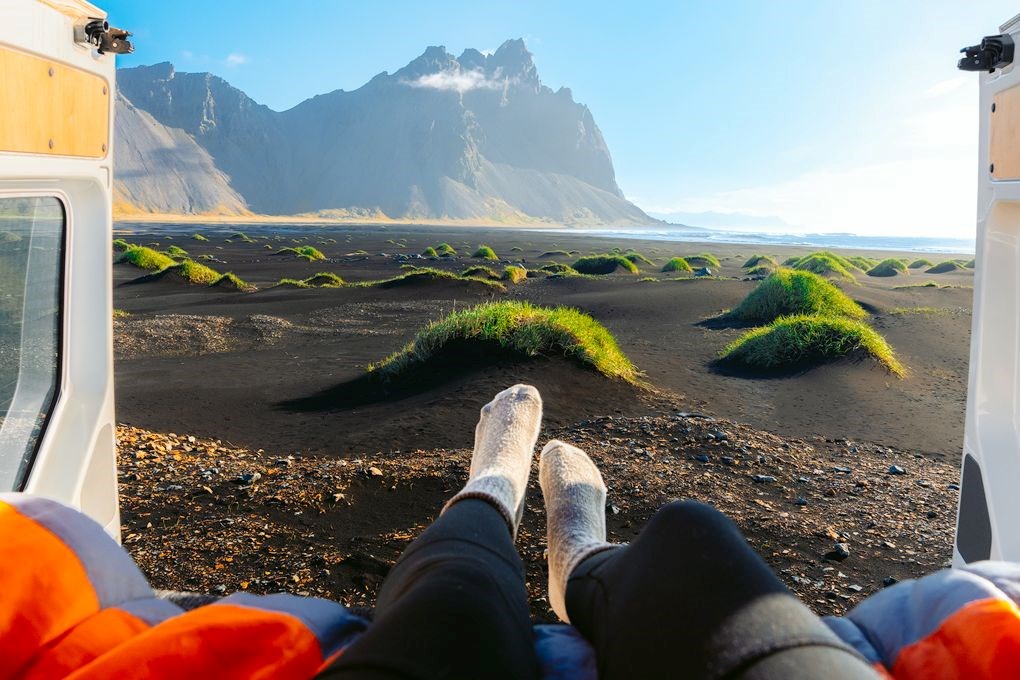 What are the road conditions like in Iceland in September? 
If the weather is typically mild in Iceland in September, what are the road conditions like?
Driving in Iceland in the summer is easy! In general, all the roadways remain in good condition, clear and easy to drive, all through September. 
The only instances where you might encounter poor road conditions is when in the Highlands; however, the Highlands are typically closed off to visitors before poor road conditions become a problem, toward the end of the month. You can check the roadways' status (closed or open) online before your arrival, and then adjust your planned itinerary accordingly. 
As mentioned, if you do decide to drive in the Highlands, you must rent a 4x4 vehicle, in order to comply with Icelandic law. Otherwise, anywhere else in Iceland, the weather should be suitable for a 2WD vehicle, as you won't find snow or ice elsewhere (though, as mentioned, we do typically advise you still rent a 4x4 for any Westfjords trips, as the roads there can still be rugged, unpaved and/or steep). 
What kind of car rental insurance should I get in Iceland in September?
Whatever kind of rental car that you book for your trip to self-drive in Iceland in September, make sure you purchase the proper insurance for it. 
If you book your car through Lava Car Rental, you'll get some insurance included within your rental fee. However, opting to purchase additional insurance can keep you covered when the worst happens. 
A full protection plan will not only cover you in the event of a collision or theft, but also if gravel is thrown up onto the car, causing damage, or if the same occurs with sand or ash. A full protection plan also covers tyre damage and wheel replacements. 
What to Do in Iceland in September 
So you've decided you'll for sure be visiting Iceland in September and you're going to book a car rental for your trip. What's next? 
Well, you should consider what you'll actually do once you get here. Luckily, Iceland in summer — even in late summer — offers plenty to do and see.
Iceland is consistently named one of the world's best hiking destinations and September is an excellent time to hike just about anywhere in the country. Not only is the weather great — not too hot, not too cold — but the peak season summer crowds are down, too, so you can enjoy some of the top hiking spots, sometimes all to yourself. 
Not sure where to get started? Here are some of the best hikes in Iceland. 
All that hiking deserves a scrumptious snack. As you hike, keep your eyes peeled for Iceland's natural bounty — the abundant berries that grow along the trails and that are at their ripest (and tastiest!) in the late summer. Wild strawberries, bramble berries, crowberries, blueberries and bilberries are all up for grabs.
There are many, many reasons why you might decide to camp your way around Iceland. It's affordable and budget-friendly. It's comfortable, thanks to the wide array of campervans available. It puts you right in the heart of Iceland's natural wonders, without the need to ever leave and go back to your hotel room.
Intrigued? Learn more about renting a campervan and how to camp around Iceland. 
Late summer is the perfect time to see whales off Iceland's coasts. Whether you take a coastal drive and look out for the whales from shore or you take a whale-watching tour and get out on the water, you won't want to miss this one-of-a-kind activity.
Take a dip in a geothermal pool
Geothermal pools are scattered all across Iceland. You'll find rugged, all-natural pools that are only accessible via hiking, but then you'll also find developed pools adjacent to luxury spas. Whatever your preference, be sure to pack your swimsuit and check out some of Iceland's best hot springs. 
Experience the northern lights
As mentioned, September is a wonderful time to go northern lights hunting in Iceland, particularly if you want to do so before the weather gets really harsh and chilly, in the winter months.
Go on an outdoor adventure tour
Want to go on a once-in-a-lifetime outdoor adventure in Iceland, but a little nervous about heading out on your own? Go with a guide! 
You can book boat tours, kayaking tours, glacier hiking tours and more, so you can more safely experience some of Iceland's most dramatic landscapes and adventurous activities. 
Events in Iceland in September 
Beyond all the things to do and see in Iceland in September, there are also several events you might want to attend. 
Réttir
For example, Réttir is an annual sheep round-up that occurs in late summer, to bring in the sheep herds that roam free and wild throughout the countryside during the warmer months. Everyone's invited in to participate in the herding (yes, even visitors!), so this is an excellent opportunity to enjoy a truly authentic Icelandic experience. 
After the herding, there's often food and live music, to celebrate a hard day's work well done. To get involved, you'll want to talk to the locals once you arrive, or check the local newspaper, to find the roundups occurring nearest you during your trip.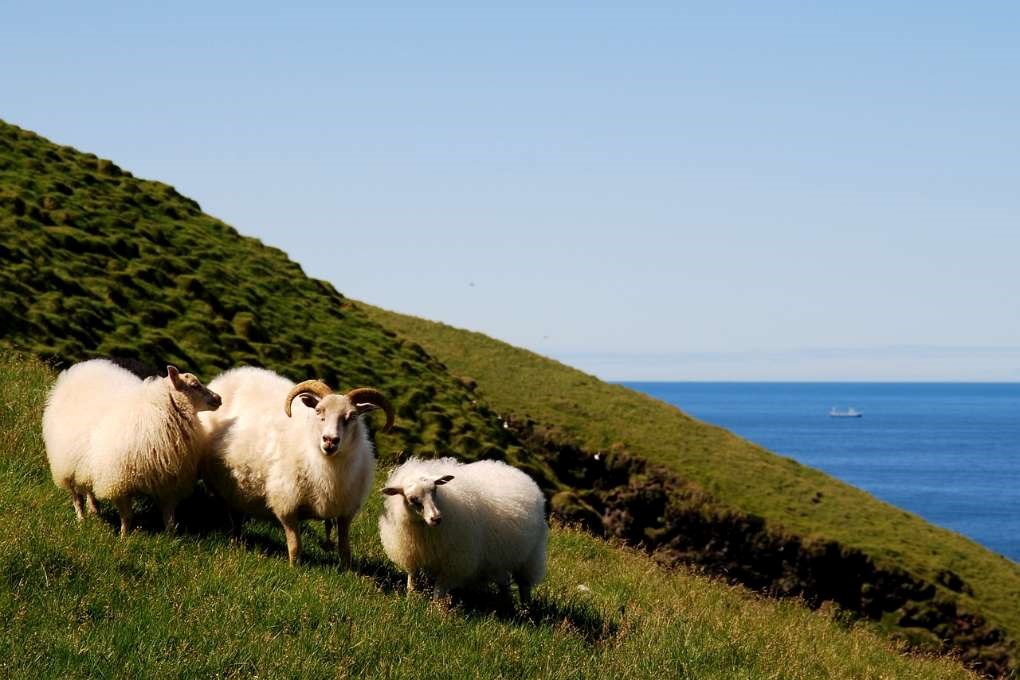 Night of Lights (Ljosanott)
If you're coming to Iceland to play, not work, you might not like the idea of spending a day rounding up sheep in the fields, but what about kicking back to watch some amazing fireworks displays? 
Every first weekend of September, the town of Reykjanesbær hosts the Night of Lights, filled with fireworks, light displays, art exhibits and live music. 
Reykjavík International Film Festival (RIFF)
If you're visiting Iceland toward the end of the month, so you'll miss the Night of Lights, you can still catch the Reykjavik International Film Festival. Over 11 days, there are more than a hundred film showings that take place across the city. Check out the schedule and snag tickets for the showings that interest you most. 
What to Wear in Iceland in September
Once you have your itinerary planned, it's time to start planning what to pack. In September, since we're between full summer and full fall, it can be difficult to always know what to wear, given the fluctuating temperature. For that reason, you'll want to bring both lighter and warmer clothes, including layers and waterproof clothing. 
We recommend that you pack…
A waterproof and windproof jacket

Sturdy hiking boots

Fleece and other layers

Plenty of socks

Scarves, hats and gloves

Sunglasses

Swimsuits 

Sunscreen

A cap or other hat 
Where to Go in Iceland in September 
Whatever you plan to do in Iceland when you visit in September — hike, hit up the geothermal pools, attend some cool events, etcetera — you'll still want to put together a loose driving itinerary for your road trip. 
The Ring Road is arguably the best route to take in September, as this road circles the entire island, allowing you to see a little bit of just about every region of the country. A lot of Iceland's top tourist sites lie along this road, too, making for easier sightseeing. The road is travelled frequently and kept in good condition and clear, making it also a safe, comfortable option for those who are maybe a little nervous about driving in a foreign country for the first time.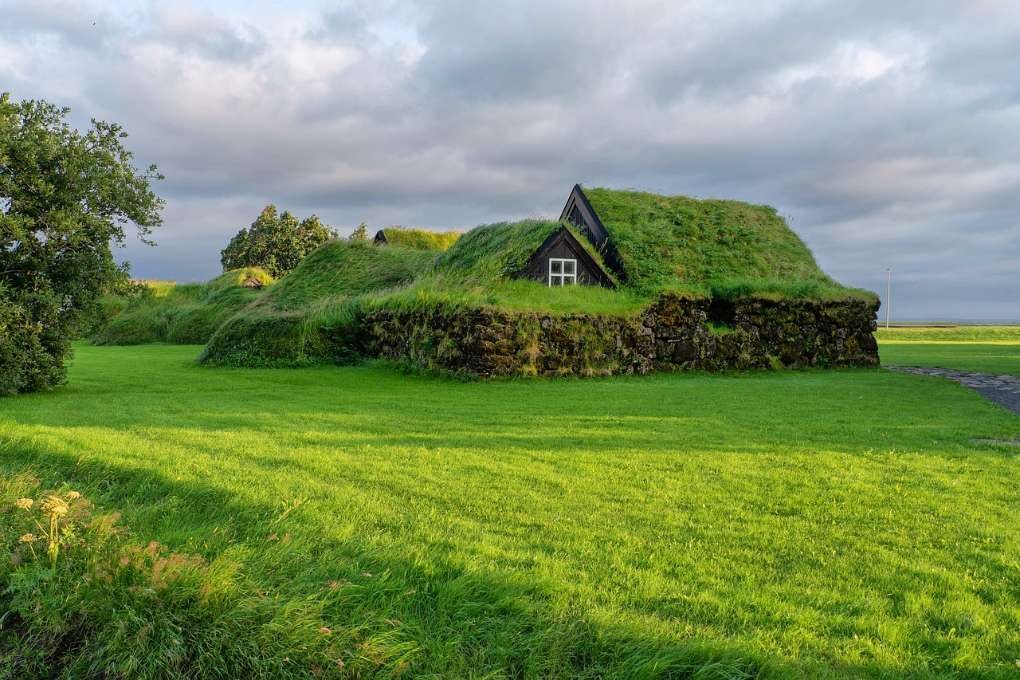 If the Highlands are open during your September visit, you may want to take your chance to see this dramatically beautiful region before it's closed off for the winter months. Just remember, these rugged roadways always require a 4x4 vehicle. 
Similarly, the Westfjords' dramatic coastal scenery is best enjoyed during the summer months, before the winter snow sets in.
Tips for Driving in Iceland in September 
Ready for your Iceland road trip adventure? Before you embark, just remember…
Rent the right car for your travel, itinerary and safety needs

Get the right insurance to keep you protected under whatever circumstances arise

Check vedur.is and road.is frequently, to keep up on the up-to-the-minute road and weather conditions (especially if you

plan to head out to the Highlands

) 

Adapt your plan based on road and weather conditions (like if the Highlands close)

Follow all of

Iceland's driving and parking rules 
Is it Worth Visiting Iceland in September?
In short, September is a wonderful time to visit Iceland. You get all of the summer fun and activities, but without the crowds and high prices that can come with the peak travel summer months. The Highlands and Westfjords are still accessible, but the northern lights are newly out, too! You get the best of all seasons in Iceland, when you visit in September. 
Need more info? Check out Lava Car Rental's informational resources on all things driving in Iceland and check out your car rental options. Remember — rental cars go fast in September, and you don't want to be left stranded without one. If you've already booked your flights, now's the time to book your rental car, too.