The Best Hikes in Iceland
Iceland is known as one of the most beautiful destinations in the world, all because of its natural wonders and diverse landscapes. From volcanoes to glaciers, waterfalls to the northern lights, there's so much to see and do in this relatively small country. 
While we think an Iceland road trip is the best way to see the sights, when you're not driving, the best way to see Iceland is on foot. Iceland is filled with memorable hiking trails that will take you where even the best rental car will not. 
Here's everything you need to know if you're planning an Iceland hiking trip, including the best hiking routes in Iceland, what to pack for hiking in Iceland, the best time to hike in Iceland and more. 
Things to Consider Before Hiking in Iceland
But before we get into the best hiking routes in Iceland, it's important to give a small disclaimer. If you're not accustomed to hiking, you may find hiking in Iceland challenging. The country's rugged terrain and harsh weather make for a real adventure and you need to be prepared accordingly. This is not a place where you can come hike in just your tennis shoes and a light jacket. 
Here's what to consider before hiking in Iceland.
Iceland's weather is notorious for being on the tricky side. It changes quickly, without warning, and the weather can make hiking dangerous if you're not careful. Because of this, you need to be prepared for all sorts of weather during a hiking trip to Iceland, and pack accordingly, with all the gear necessary for hiking under the possible weather conditions during your season of visit. 
It's also important to note the accessibility of Iceland's hiking trails. If you're planning to visit Iceland only for a brief period of time and you'll only be sticking around Reykjavik and taking public transportation or tours, you might not be able to hike as much as you'd like. While there are some hikes from Reykjavik, most of Iceland's best hikes are only accessible via a personal or rental car (so they're not reachable via public transportation) and a bit of driving. 
There are hikes for every skill level in Iceland, but do take the difficulty rating of every hike into account before setting out on your trek. When someone says a hike is hard, that means it's definitely hard. Multiple factors go into determining a hike's difficulty rating, including terrain, elevation gain, hike duration, hike length and more. If you have any reservations at all about your fitness level or hiking experience, stick to hikes that are on the easier side.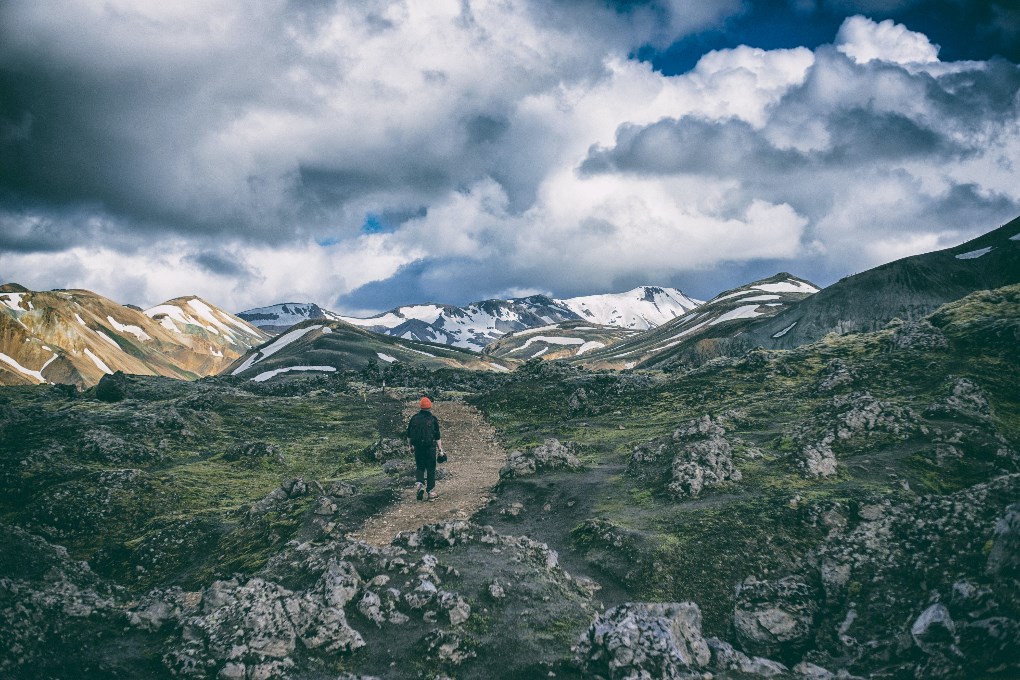 Is Iceland a good place to hike?
But all those considerations aside, don't be put off hiking in Iceland just because some hikes are difficult or the weather can be unpredictable. Hiking in Iceland can be incredibly rewarding and enjoyable, so long as you pick the right hike for you and you're properly prepared before you head out on the trail. 
The Best Time to Hike in Iceland 
Before you begin planning your hiking trip to Iceland, keep in mind that the very best time to hike in Iceland is during the summer months, specifically in the heart of summer, June, July or August. These months will give you the best, mildest weather and the most daylight, allowing you to complete longer hikes under the safest conditions. 
Additionally, many hiking trails (though not all) close during the winter months, so if you come to Iceland hoping to hike in the winter, you may be disappointed by the lack of options. Along these lines, hiking in Iceland in the winter months can be technically challenging, as you're working against very short days, brutal weather and layers of ice and snow. If you hike in Iceland in the winter, consider going on a guided glacier hike instead of going on a traditional hike. 
The 9 Best Hikes in Iceland 
Now, without further ado, here are the nine best places to hike in Iceland! 
1. Mount Esja (Esjan)
Distance: 7 km (4.3 miles)

Difficulty: Moderate

Duration: 2 to 3 hours

Location: 25 kilometres northeast of Reykjavík, about a 45-minute drive. The closest town is Mosfellsbaer.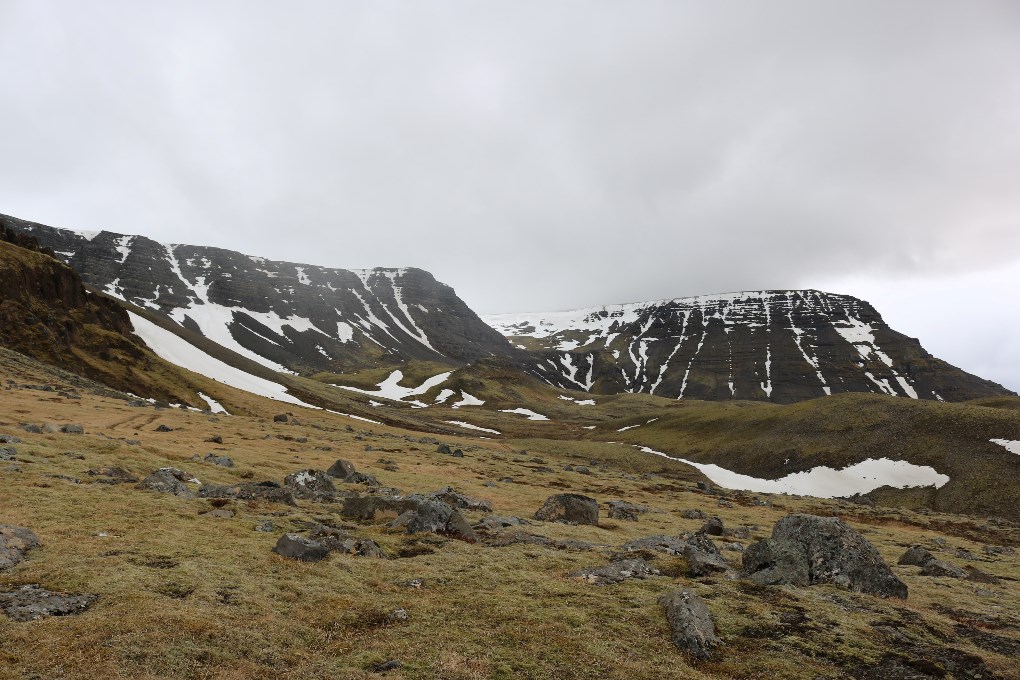 Mount Esja is one of the most popular hikes in Iceland, given its close proximity to Reykjavik and its amazing views. Mount Esja provides you with views of both Reykjavik and the Atlantic Ocean. Plus, you can easily drive to the trailhead or even take a bus from Reykjavik to the trailhead.
This trail is open during the winter months, but do note that the trail is usually covered in ice and snow during the winter. If you plan on visiting during the winter and taking this trail, remember to pack crampons or spikes, to make accessing the trail easier and safer. 
2. Glymur Waterfall
Distance: 7 km (4.3 miles)

Difficulty: Moderate

Duration: 3 to 4 hours 

Location: 51 kilometres from Reykjavik to the bottom of Hvalfjordur fjord, about a 1-hour and 10-minute drive.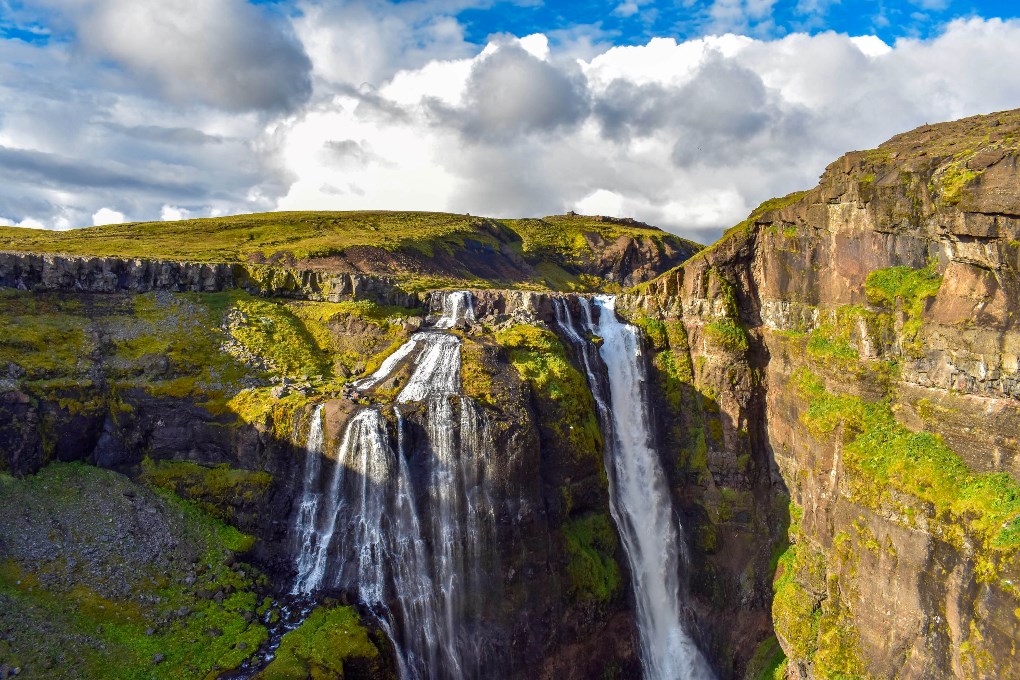 This loop trail is popular, but not overrun with tourists. The trail offers great views of mountains in the distance, as well as Glymur, the second-tallest waterfall in the country. The trail is, in general, open during both summer and winter, though the full loop is not open during the winter months. 
This is one trail that's only accessible via a private car. A parking lot is located in Vatnsdalur, from where you can then walk to the trailhead. 
Be prepared for rocky and sometimes steep terrain. The trail boasts an elevation gain of more than 1,300 feet or just under 400 metres. There's also a water crossing at one point on the trail, which may require water shoes, if you want to stay nice and dry. 
3. Landmannalaugar
Landmannalaugar is not a singular hiking spot, but is one of the best areas for hiking in all of Iceland. Located in the Icelandic Highlands (which are only accessible during the summer months and only via F-roads and 4x4 vehicles), Landmannalaugar is part of the Fjallabak Nature Reserve. This dramatic landscape is filled with lava fields, geothermal hot springs, rhyolite mountains and more.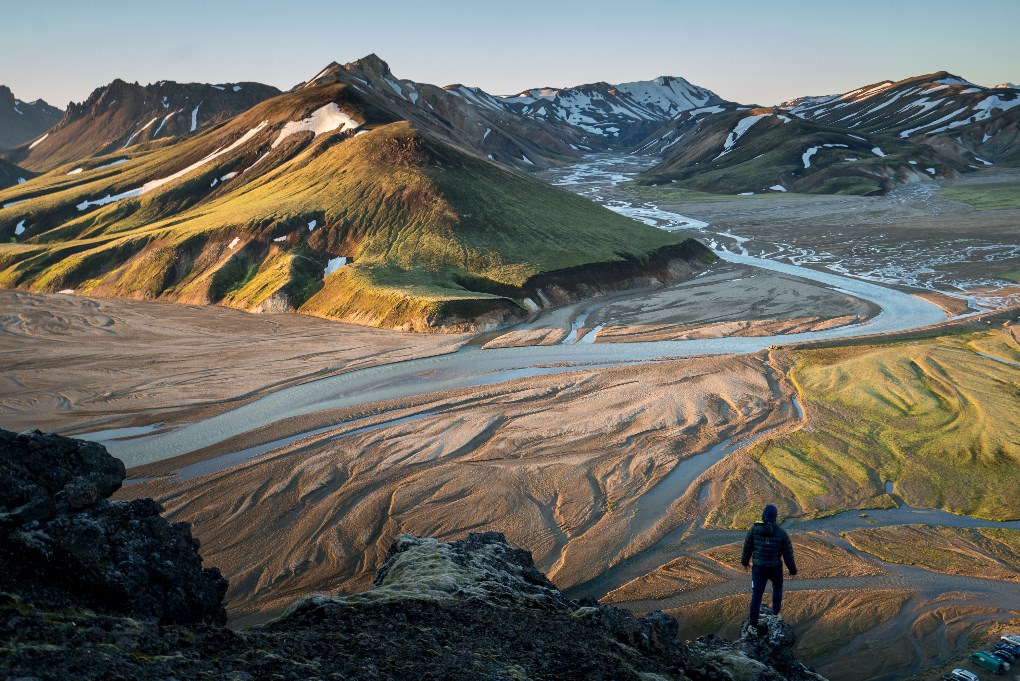 To reach Landmannalaugar, once you've rented your 4x4 vehicle, you can drive to the area from Reykjavik in just under 200 kilometres. There are several F-road routes that will take you there. A Highlands Bus service is also available, ferrying passengers between Landmmannalaugar and both Reykjavik and South Iceland; however, if you take the bus to Landmannalaugar, you'll definitely want to be sure to time your hike correctly, so as not to end up stranded. 
Some of Landmannalaugar's best hikes include:
The Laugahraun Lava Field
This short hike is a loop and takes less than an hour. The easy hike crosses a lava field and canyon, with views of the mountains and fumaroles over about 4.3 kilometres, or 2.6 miles. The trail is well-maintained, but hiking boots are still advised.
The Brennisteinsalda Hike
You can extend the Laugahraun loop and, instead of going around Mount Brennisteinsalda, you can go up it. This makes for a slightly more challenging hike, as well as a longer one, but the 3-hour, 6.6 kilometre (4.1 miles) hike is well worth it, thanks to the views you'll get from the top of the mountain. Expect lots of colourful mountain views, a rocky landscape and dramatic panoramas. 
The Mount Blahnjukur Hike 
For something a little more challenging in Landmannalaugar, try the Mount Blahnjukur Hike, which is a little steeper and which requires a river crossing. Mount Blahnjukur is the second-tallest mountain in the region, which means you'll get amazing views from the summit. The hike is 5.8 kilometres, or 3.6 miles, and takes about 3 hours and 30 minutes to complete. 
Beyond these three hikes, you'll also find a variety of other hiking opportunities in Landmannalaugar, as well as in the Fjallabak Nature Reserve. Other favourites include the Sudurnamur Hike and the Ljotipollur Crater Lake Hike.
4. Thorsmork 
Thorsmork, or the Valley of Thor, sits in South Iceland. The ridge is located between two glaciers and is only accessible via F-roads. While Thorsmork offers some of the most beautiful hiking in Iceland, though, it's also one of the most difficult hiking spots to access.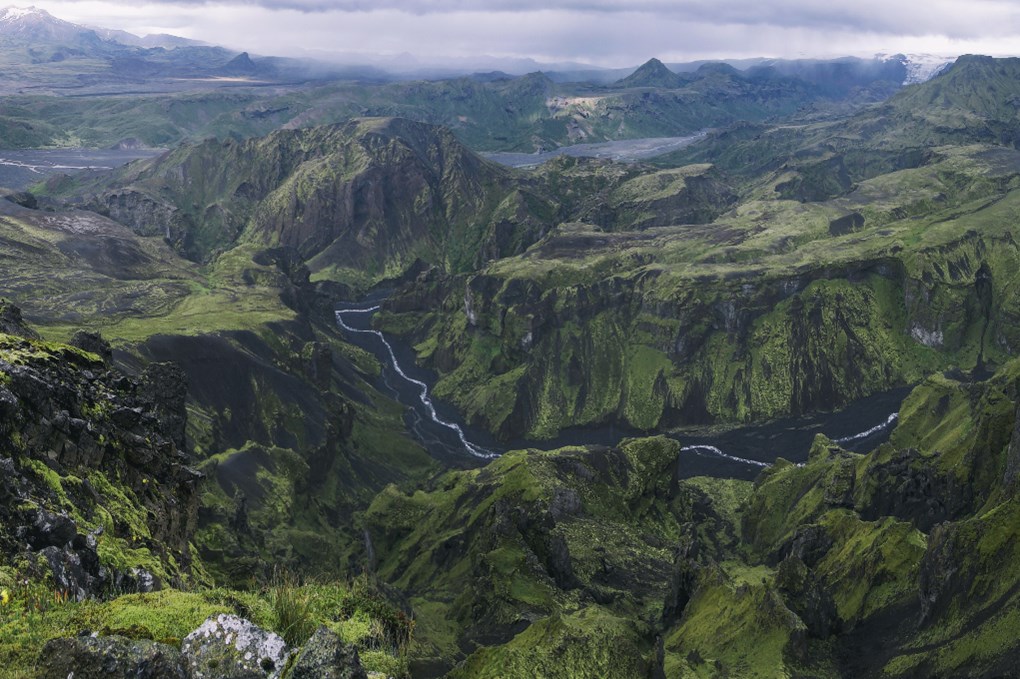 There's only one road to and from this area, F249. This particular F-road is considered one of the most difficult and challenging in the country, with river crossings that can pose a serious risk to inexperienced drivers. In fact, most rental car companies will not permit you to drive on this road, as there's such a great risk of damage to the rental car, even if it is a 4x4 vehicle. 
So, if you have your heart set on hiking at Thorsmork, you'll need to take the Highlands Bus from Reykjavik or South Iceland there, or book a tour that takes you to the area. You can drive there yourself if you have a specially modified 4x4 vehicle that's designed for river crossings, but you won't be able to rent one of these cars easily. 
All that aside, once you find your way to Thorsmork, what kind of hiking can you expect? Some of the best hikes include:
This mountain hike is only 4.3 kilometres and 2.5 miles, and takes less than two hours to complete. It's relatively easy and gives you great views — some might even say the best in the area. From the top of the mountain, you'll be treated to panoramic vistas that include the Krossa Valley and the Hvanna River. 
The Thorsmork Highlights Trail
For a bit of everything and a longer hike that's closer to 9 kilometres and 5.25 miles, try the Thorsmork Highlights Trail, which offers up a range of terrain and views, for a hike that's never boring in the slightest, across the entire 3 hours it takes to complete. 
Lastly, a favourite hiking trail in Thorsmork is the Tindfjoll Circle, a somewhat challenging loop trail that offers lots of scenic views of the valleys, canyons, rivers and more around Thorsmork. The trail is just 9 kilometres and 5.25 miles long, but because of its difficulty, can take more than 4 hours to complete. 
5. Laugavegur Trail & Fimmvorduhals Trail
Distance: 55 kilometres (34 miles) + 24 kilometres (15 miles)

Difficulty: Moderate to challenging

Duration: 4-6 days

Location: The Highlands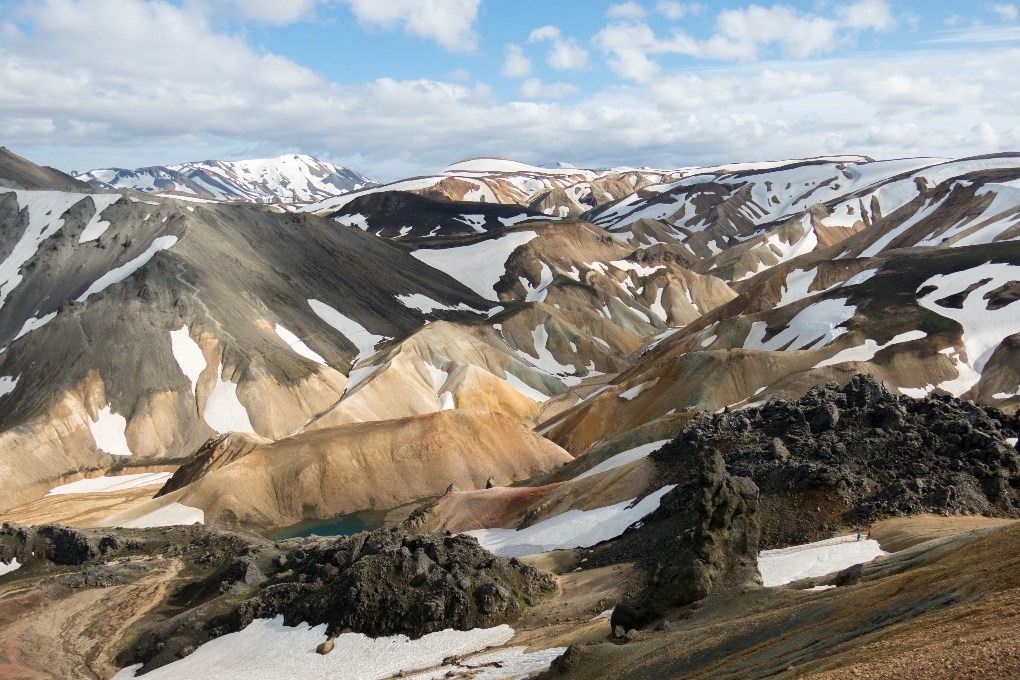 If you love to through hike and nothing thrills you more than camping out in the backcountry over a multi-day hiking adventure, then you definitely should try the Icelandic Highlands trail between Landmannalaugar and Thorsmork, otherwise known as the Laugavegur Trail. Ranked one of the most beautiful trails in the entire world, the 55-kilometre, 34-mile, one-way trail takes four days and, over that four days, you'll see some of Iceland's best scenery, from lakes to lava fields, hot springs to mountains, deserts to forests. 
If you're feeling adventurous, you can extend your hiking trip by doing the Fimmvorduhals Trail, which lies between two glaciers, Eyjafjallajökull and Mýrdalsjökull, and connects Thorsmork to Skógar. This one-way trail is 24 kilometres long (15 miles) and it takes 1 or 2 days.
This hike is only accessible during the summer months. A bus company will drop you off at the starting point of the trail and then pick you up at the end, if needed. 
6. The Reykjadalur Hot River Valley 
Distance: 7 kilometres (4.3 miles)

Difficulty: Easy

Duration: 2–3 hours

Location: 50 kilometres from Reykjavik to Hveragerdi in the south, about a 45-minute drive.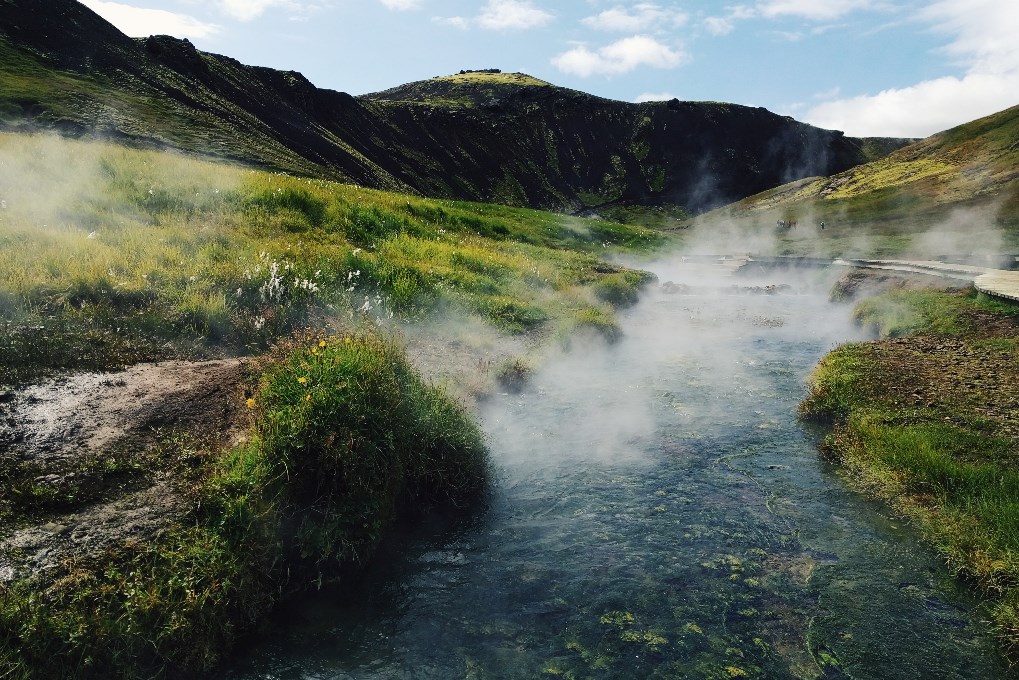 While it does require you to rent a car, reaching the Reykjadalur Hot River Valley is easy enough from Reykjavik, as the 50-kilometre drive takes less than an hour and the roadways are suitable for any type of vehicle, both 4x4 and 2WD. As the name of the valley suggests, it's filled with hot springs and a hot river, so be sure to bring your bathing suit along with you for this hike. After you've finished traversing the first part of the trail, you'll be able to treat your muscles to a dip in the all-natural hot river before hiking back to the starting point. 
7. Fagradalsfjall Volcano
Distance: 10 kilometres (6.2 miles)

Difficulty: Easy

Duration: 4–5 hours

Location: 56 kilometres from Reykjavik to the Reykjanes Peninsula, about a 1-hour drive.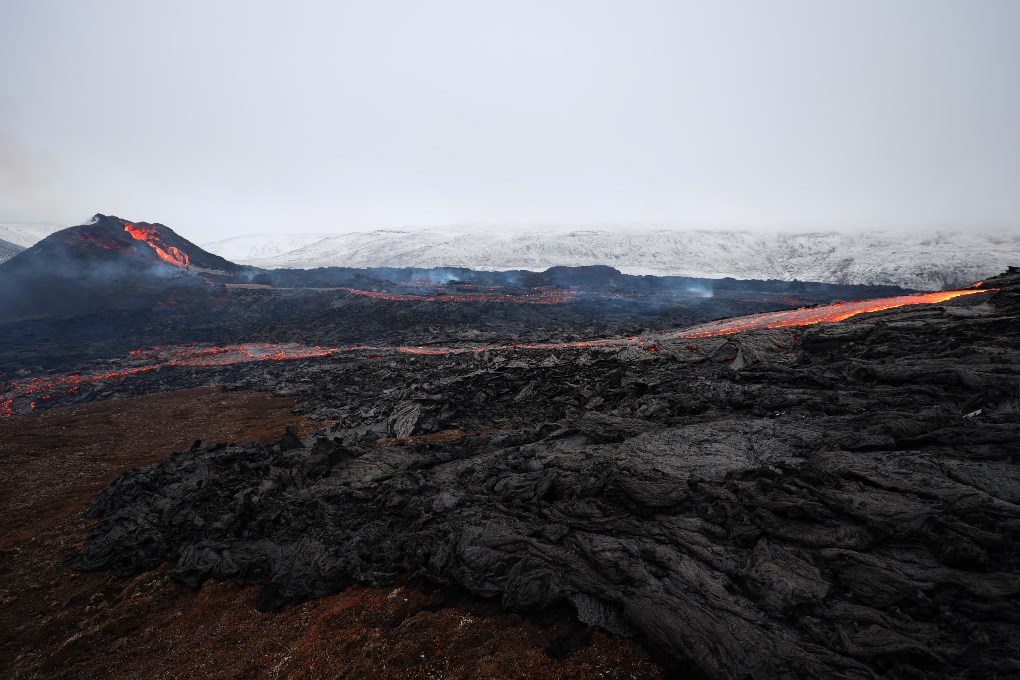 Fagradalsfjall Volcano caught the attention of the entire world in 2021 and 2022, when it erupted as one of Iceland's newest volcanoes. Today, you can hike the 10 kilometres (or 6.2 miles) around the volcano and its lava field, to see where all the action took place — though the volcano is no longer currently active. 
This volcano is very centrally located near both Reykjavik and Keflavik, so it's a great and easy hike to add to the beginning or the end of your Iceland itinerary. You can find the different hiking trails and more information about visiting the Fagradalsfjall volcano in this guide.
8. Svartifoss Waterfall
Distance: 3 kilometres (1.8 miles)

Difficulty: Easy

Duration: 1 hour and 30 minutes

Location: Skaftafell National Park in South Iceland, 327 kilometres from Reykjavik, or a 4-hour and 30-minute drive.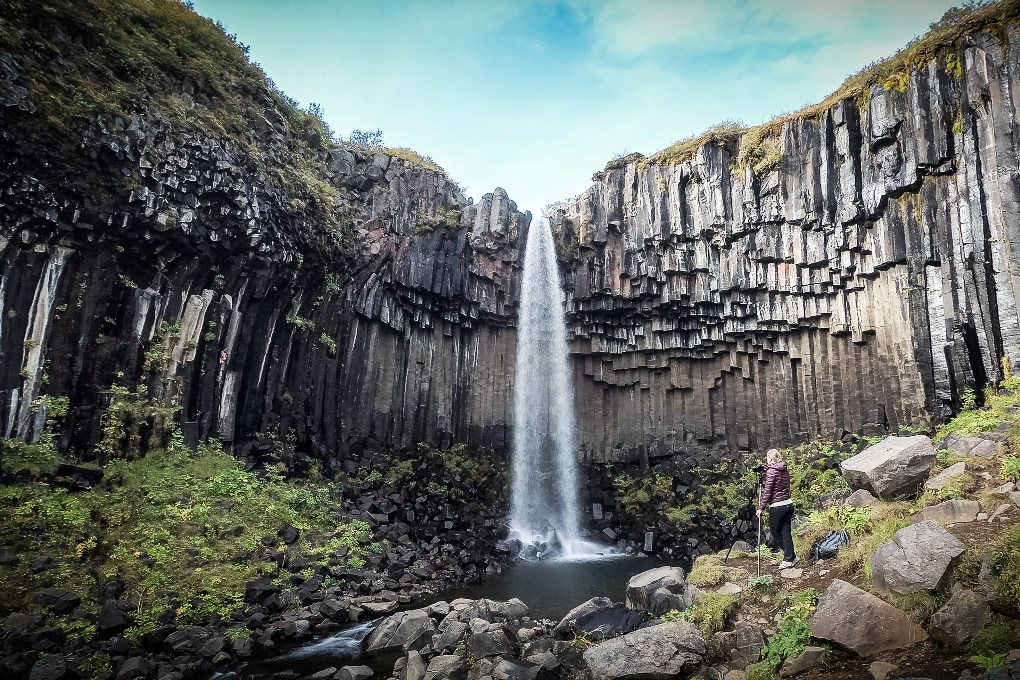 If you're planning a South Iceland road trip, consider adding the super-easy Svartifoss Waterfall hike to your itinerary. The 3-kilometre (or 1.8-mile) loop trail takes less than two hours. For your efforts, you'll be treated to views of this gorgeous 20-metre (80-foot) waterfall surrounded by black basalt columns. 
9. Arnarstapi-Hellnar 
Distance: 2.5 kilometres (1.5 miles) 

Difficulty: Easy

Duration: 1 hour

Location: Arnarstapi, on the Snaefellsnes Peninsula, 193 kilometres from Reykjavik (a 2-hour and 35-minute drive).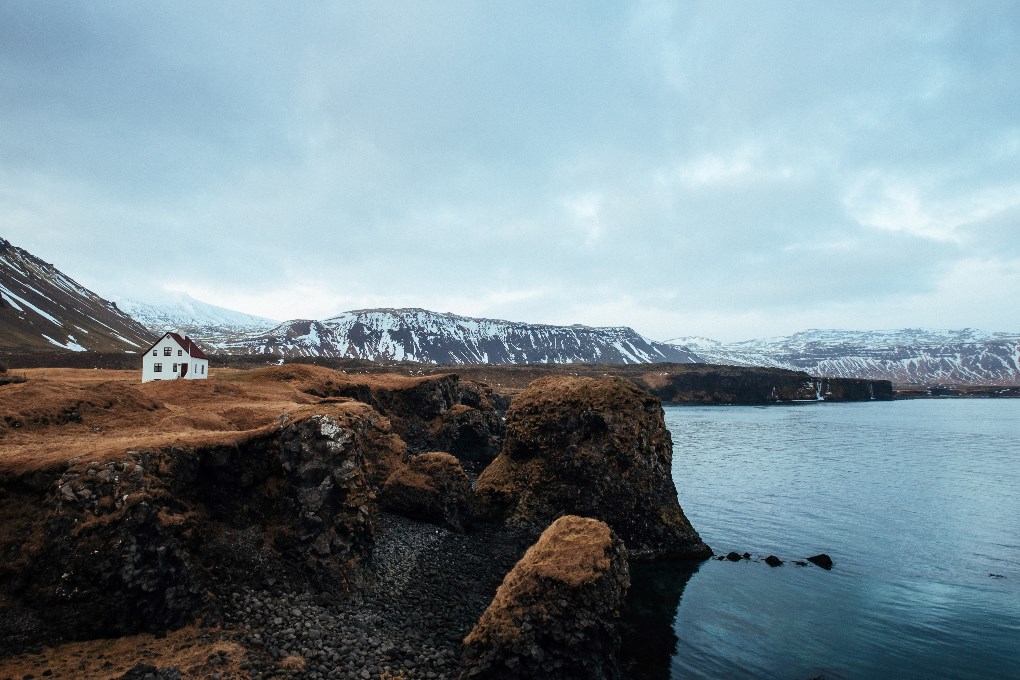 This Snaefellsnes Peninsula hike is an easy, one-hour trek that takes you along the shoreline for ocean views nearly the entire way. Beyond the ocean views, you'll also enjoy lava cliffs and glacier views, too. 
Bonus Hikes: The Best Glacier Hikes in Iceland
Beyond the traditional hikes in Iceland, you'll also find glacier hikes available. However, do note that glacier hikes are not something you can do on your own. You'll have to book a tour with a professional guide. You can book glacier hikes as part of a larger tour of a region of Iceland. Glacier hikes are a great opportunity to see a unique aspect of the country during the winter months, when regular hiking isn't as accessible.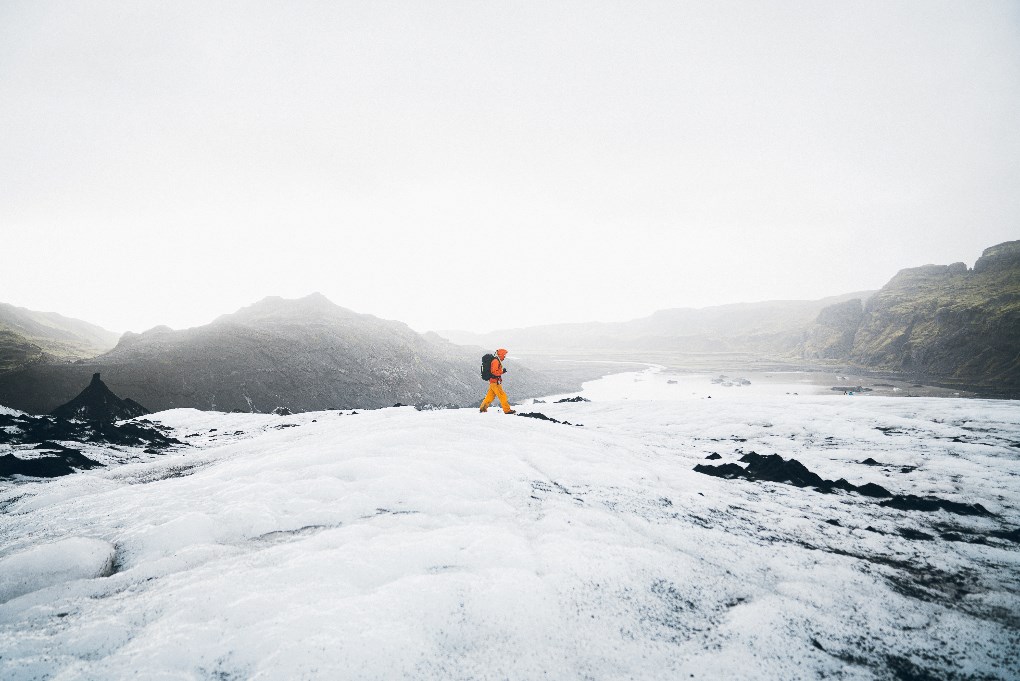 The best spots for glacier hiking include Solheimajokull, Skaftafell and Vatnajokull.
What to Pack for a Hiking Trip to Iceland 
Found a few hikes above that catch your interest? Make sure you're totally prepared for your hiking trip to Iceland by packing all the right gear. 
In addition to packing the must-have items that you'll need to wear in Iceland, such as layered clothing and waterproof outer layers, be sure to also pack…
A hiking bag that you can carry all your gear in, while out on the trail

Hiking boots and hiking socks 

Extra water and food for the trail

A first-aid kit

A GPS, map and/or compass, just in case

A phone and charger, plus an extra power bank 

A headlamp and batteries

Sun protection, including sun-protective clothing, sunscreen and sunglasses 

Emergency shelter
Remember — even if you think a hike will be short or that there will be plenty of people around, you don't want to be caught unprepared in the Icelandic wilderness. Proper packing can keep you safe. 
The Right Rental Car Will Get You to the Trailhead 
But before you can get out onto the trail, you actually have to get to the trail, and that's where the right rental car will come in handy. Whether you just need a simple 2WD vehicle to visit some of Iceland's most well-known hiking spots or you need a 4x4 that can take you to Highlands and along the F-roads, Lava Car Rental can outfit you with the perfect car for your trip. Reach out today and let's start planning!