Staying Connected: Mobile & Internet Coverage in Iceland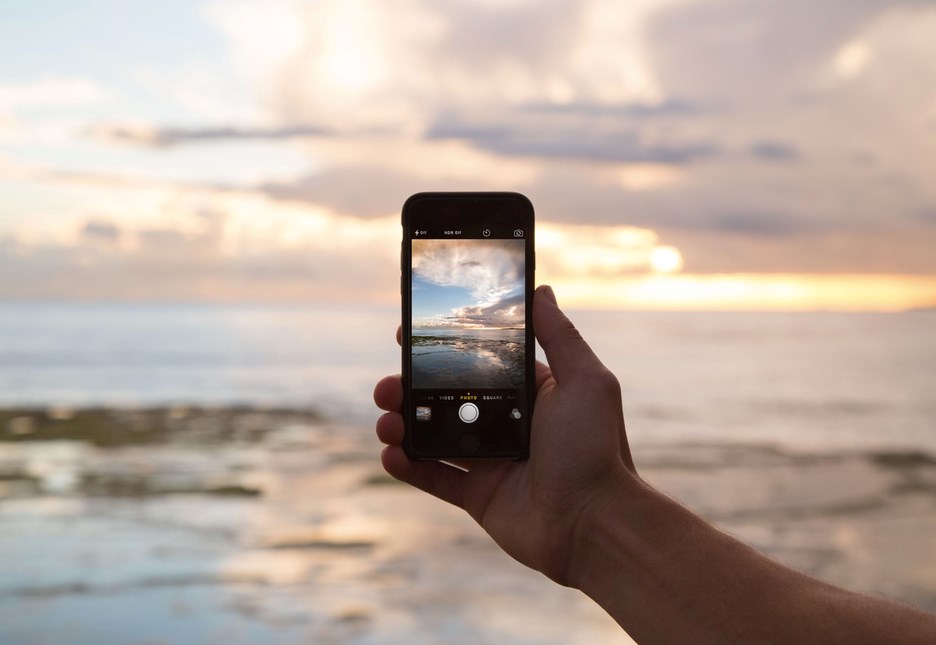 Is There Internet and Wi-Fi in Iceland?
People often ask, "Is there Internet and Wi-Fi in Iceland?" And we get why! Iceland is located so far north and quite a distance from the European continent, so it makes sense why people would question the country's ability to connect to the Internet quickly. 
Despite its remote location, Iceland is among the top Internet users in the world, and our connectivity and speeds are only getting better. A third cable between Iceland and the rest of Europe is in preparation to be connected, which will help improve the connection security for locals and tourists. In addition to this, Internet speeds have significantly increased over the past year providing people with faster connection and communication.
In this digital day and age, it's almost unheard of for public spaces to not offer Wi-Fi. Lucky for you, you will be able to get Wi-Fi access in Iceland just about anywhere (especially in Reykjavik and other major cities). Restaurants, hotels, bars, bookstores, and cafés will typically offer their patrons free Wi-Fi access. Even smaller, remote towns and fuelling stations are known to provide Wi-Fi to visitors, but it may come with a small fee.
Why Would You Need Wi-Fi Access in Iceland?
Chances are you most likely won't be using your smartphone or laptop as frequently as you anticipate, hopefully, because you will be exploring the country and its beautiful destinations, there will be times when it comes in handy. 
For instance, you find a new restaurant that looks charming enough from the outside, but you are curious as to what reviews have to say. This is the time when having Wi-Fi access is helpful, so you can look up what other peoples' experience was like before you spend your money there.
Or if you are road-tripping around the country and would like to stay connected for peace of mind, it's important to know the areas that you will have connectivity in. Since much of Iceland is remote, it's important to plan ahead for everything that you will need for your trip because it will be hard to find the opportunity to do this if you are in a remote region or in the Highlands. When looking for a car rental in Iceland, make sure to pick one that can provide you with a GPS or a portable Wi-Fi hotspot rental in case you forgot to bring your own or your rental doesn't come equipped with one. This will also be helpful if you get turned around and need to find your way back to the main road.
While some car models come with built-in GPS units, older models do not. When renting a car with Lava Car Rental, you will be able to enhance your trip with a GPS and portable Wi-Fi hotspot rental, among other add-ons. It has excellent speed and you can connect up to ten devices at the same time.
What is the Mobile Coverage in Iceland Like?
There are three major cell phone carriers in Iceland that offer services: Síminn, Nova, and the world-renowned Vodafone. All three have good connectivity around the country (see the coverage maps below). In some remote areas in the countryside, one carrier may be stronger than the other, but each carrier generally provides a good connection around the coast. With the EU implementing a new rule called "roam like at home," you pay the same price when using the phone anywhere in Europe as you would at home, Iceland included. Iceland is part of the EFTA and EEA.
However, this rule doesn't apply when travelling from the United States. Before travelling to Iceland, you should check what your carrier is offering in terms of prices on international plans when travelling.
The following pictures show Internet connectivity around the island:
Vodafone Coverage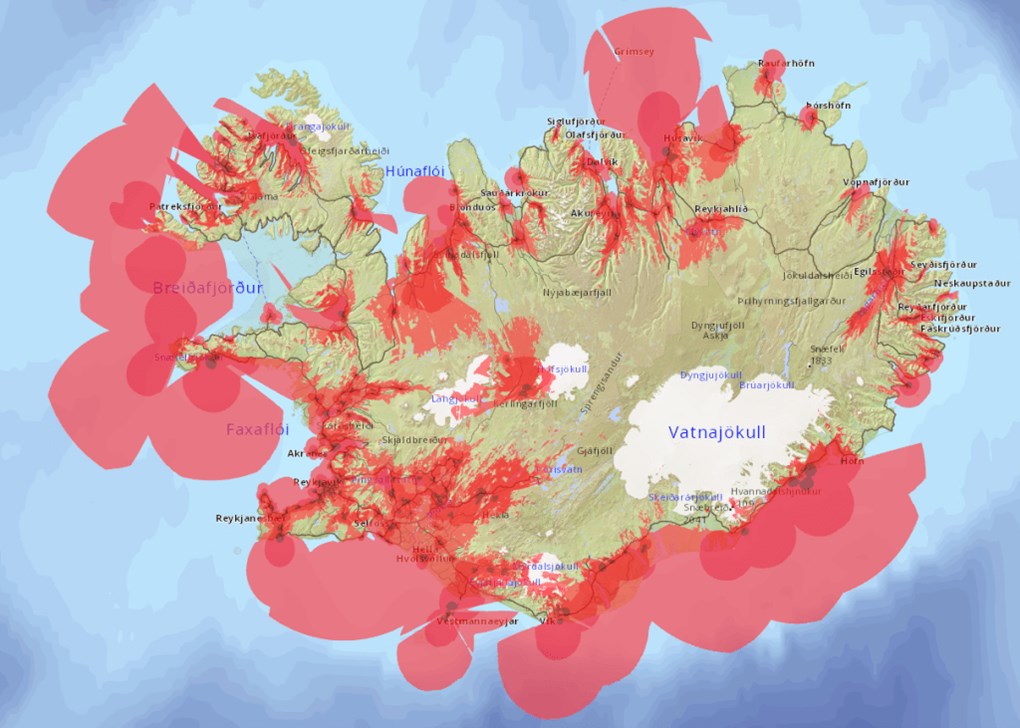 Síminn Coverage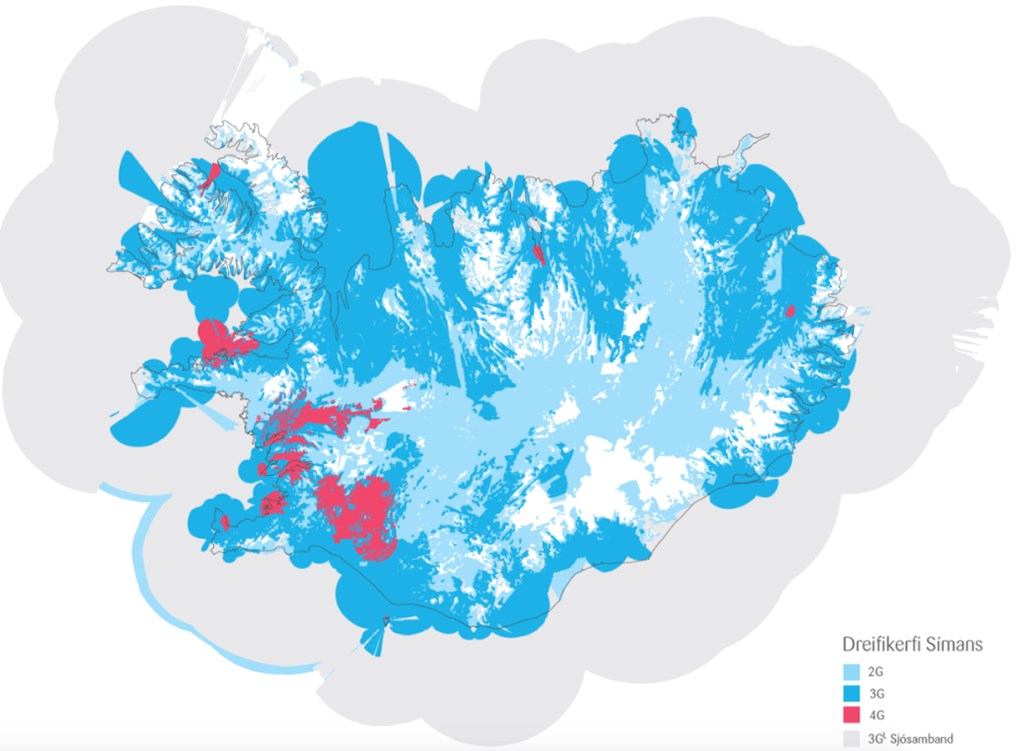 Nova Coverage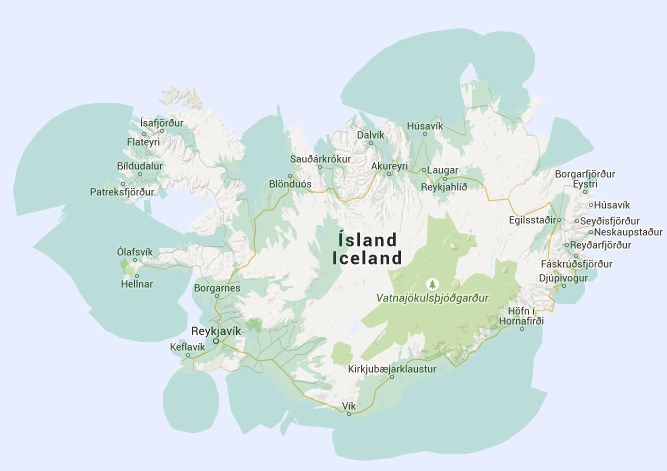 Can I Use My Phone in Iceland?
Yet another common and valid question, "can I use my phone in Iceland?" If you're using a European mobile phone, the answer is yes. Since Iceland is on the European system, all European mobile phones should work and you will not have to switch out SIM cards (we recommend always confirming this with your carrier). However, if you're travelling from a different region of the world, like North America, your mobile phone will not work on its own since it's not a part of this system.
Continue reading the section below for information about the best options for using a mobile phone in Iceland.
What are the Best Options for Using a Mobile Phone in Iceland?
If you're travelling to Iceland from any region outside of Europe, hope is not lost! The three major carriers we mentioned earlier (Síminn, Nova, and Vodafone) sell prepaid SIM cards to travellers so they can have mobile coverage in Iceland and be able to use their cell phones. Simply replace your current local SIM card with one from a major Icelandic cell phone carrier, and you should be able to use your phone without any issues.
Certain airlines may even sell prepaid SIM cards while you are on your flight en route to Iceland so you can prepare your mobile phone to be used upon arrival. 
When using a mobile phone in Iceland with a prepaid SIM card, you will not be charged for incoming calls from your family or friends. However, they may incur high fees for making international calls themselves. For this to apply, your phone must be GSM compatible (Global System for Mobile communication). AT&T and T-Mobile use GSM technology.
Are local SIM Cards in Iceland Expensive?
Buying a local SIM card in Iceland is actually very affordable, more so than you would anticipate! It's also very convenient because it's sold as a package. For roughly 5GB of data and unlimited calls and texts, the cost is approximately $30-$40 US Dollars. The price will drop even more if you decide to just purchase data and leave off the calls and message feature.
Where to buy an Iceland local SIM card: Reykjavik or Keflavik Airport?
If you have already decided to purchase a local SIM card for your trip to Iceland, you can do so at either Keflavik Airport (KEF) or Reykjavik city.
The easiest and most practical way is to buy an Iceland SIM card at Keflavik International Airport upon your arrival. At the airport, there aren't any mobile Internet stores as such but there is a 24-hour convenience store that sells Iceland phone SIM cards for tourists. The store is located on the right side after you walk out of the Arrivals Hall door. They offer prepaid Iceland SIM cards from Vodafone, Siminn and Nova.
If you don't have time or prefer to do it later, you can also buy your Iceland cell phone card in gas stations, some convenience stores or in the official mobile shops in Reykjavik. Just bear in mind that they are not located in Reykjavik's city center. They all sell the same Iceland SIM cards as the shop in Keflavik Airport.
Why is Having Good Mobile Coverage in Iceland Important?
Emergency Situations
It's also important to stay connected if you need to call emergency hotlines for assistance. Many visitors are ambitious enough to drive on Iceland's F-roads because they can take you to parts of the country that are breathtaking. However, the F-Roads are known for their tough terrain, and even have boulders, rocks, and water covering their path that must be crossed. We can't stress this enough, you have to have a 4x4 rental in order to use the F-Roads. People have taken their 2WD rentals on those roads and became stranded due to weather or the unsteady terrain, and had to be rescued by emergency personnel.
When you rent a car with Lava Car Rental, you will have access to our emergency hotline which is open 24/7. Give us a call at any time or day, and we will be there to assist you!
Volatile Weather
We have said it before and we will say it again, Iceland's weather and climate can be extremely temperamental, especially during the winter months. With how fast it changes, pre-booked tours and trips are known to be cancelled or delayed at a moment's notice due to dangerous weather conditions. 
There are apps that can be downloaded on mobile phones that will provide you with real-time reports about the weather, projected forecasts, and driving conditions. Make sure to utilise those when you have the chance! Your trip will be much smoother. We recommend the following apps for safety and weather updates:
The Weather App / Veður: Just as the name indicates, this app will provide you with updates and notifications regarding the local weather so you can plan your day accordingly. Click here for Android and iPhone downloads. 
Veðrið App: Get alerts for what the weather is like on certain mountain passages or roadways. You will be able to see details like wind speeds, temperature, and more, giving you a better view of how to plan your day. Check Veðrið App for more information on how to download it.
Complete Your Trip with Mobile Coverage and Wi-Fi Access in Iceland
Planning any trip overseas can be intimidating, but even more so when it's to such a remote country like Iceland. Hopefully, after reading this article, you feel more prepared and assured about staying connected while exploring the island. Iceland is highly advanced when it comes to anything tech-related, including providing both locals and tourists with reliable mobile coverage and Wi-Fi access.
Our goal at Lava Car Rental is to make your trip to Iceland a convenient and memorable experience. When you book a car rental with us, you will have the option to add on GPS and portable Wi-Fi hotspot rentals for extra peace of mind, as well as receive 24/7 emergency roadside assistance if you run into a sticky situation. For any questions about the booking process or what to expect, contact us today!