A Guide to Renting and Driving an Electric Car in Iceland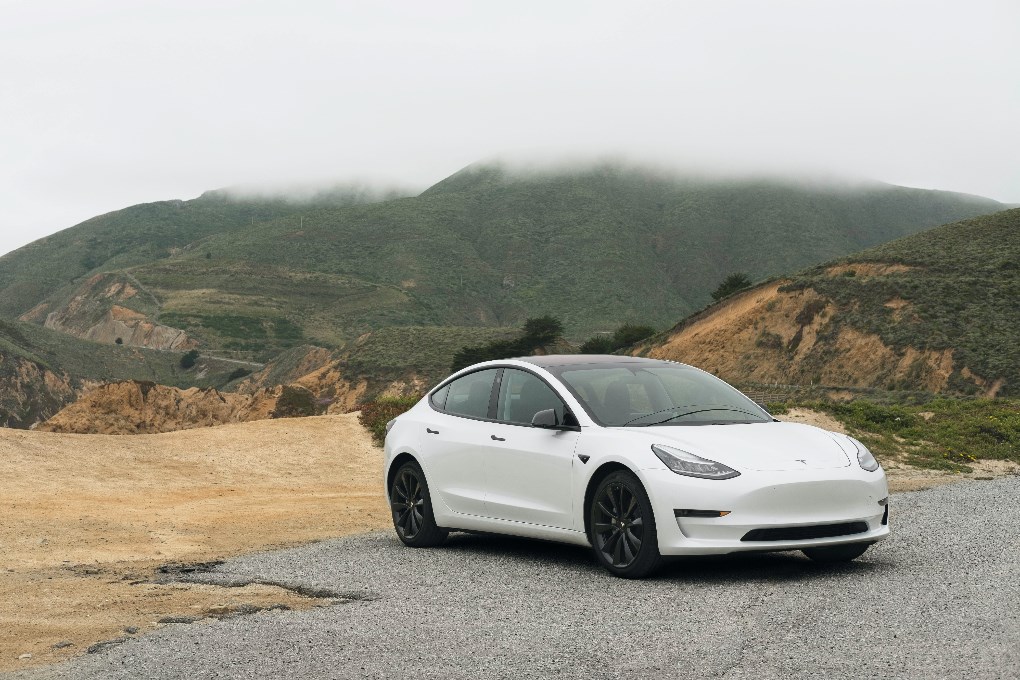 At Lava Car Rental, we're always trying to improve, grow and evolve, to meet our customers' needs and offer them exactly the services and selection of vehicles they need for a safe and enjoyable time in Iceland. While we meet this goal, though, we also want to become more socially responsible and environmentally friendly, doing our part to lower carbon emissions. 
Because of this, we have recently started adding new, eco-friendly cars to our fleet, including electric and plug-in hybrid vehicles. 
Interested in an electric car rental in Iceland? Here's everything you need to know about electric and hybrid vehicle requirements and charging stations in Iceland, as well as all the details you need about where you can and can't go while driving an electric car in Iceland.  
Should You Go with an Electric Car Rental in Iceland? 
First of all, is an electric car rental in Iceland right for you? There are several things that our customers say they love about renting an electric car while in the country. These include:
The pricing

The availability of charging stations

The eco-friendliness of this travel decision

The safety features that come with many electric cars

And the overall convenience
So, how exactly can you save money when renting an electric car in Iceland? If you've done any research into Iceland travel, then you already know that travel in Iceland isn't exactly cheap, and that includes the petrol and diesel prices. If you're planning on driving around Iceland quite a bit, or you'll be in the country for an extended time, you'll save a lot of money in fuel costs by going with an electric car versus a petrol or diesel-powered vehicle. 
And when it's time for you to charge up? You'll find lots of charging stations located all over the country. We'll go into more detail regarding this below, but just know that running out of fuel in a more remote area is a common worry for many travellers visiting and driving around Iceland. With an electric car, that's no longer a problem.
Of course, if you're an eco-conscious traveller who's worried about reducing their carbon footprint and travelling more sustainably, you'll love that these electric cars produce zero emissions, while the plug-in hybrid models produce lower emissions than a petrol or diesel-powered vehicle. 
Safety features are also a great perk. Tesla's Model Y is especially renowned for its safety features and high safety rating, thanks to its state-of-the-art sensors that keep an eye out for potential car crashes. As electric car technology evolves, we expect these safety features to only continue improving.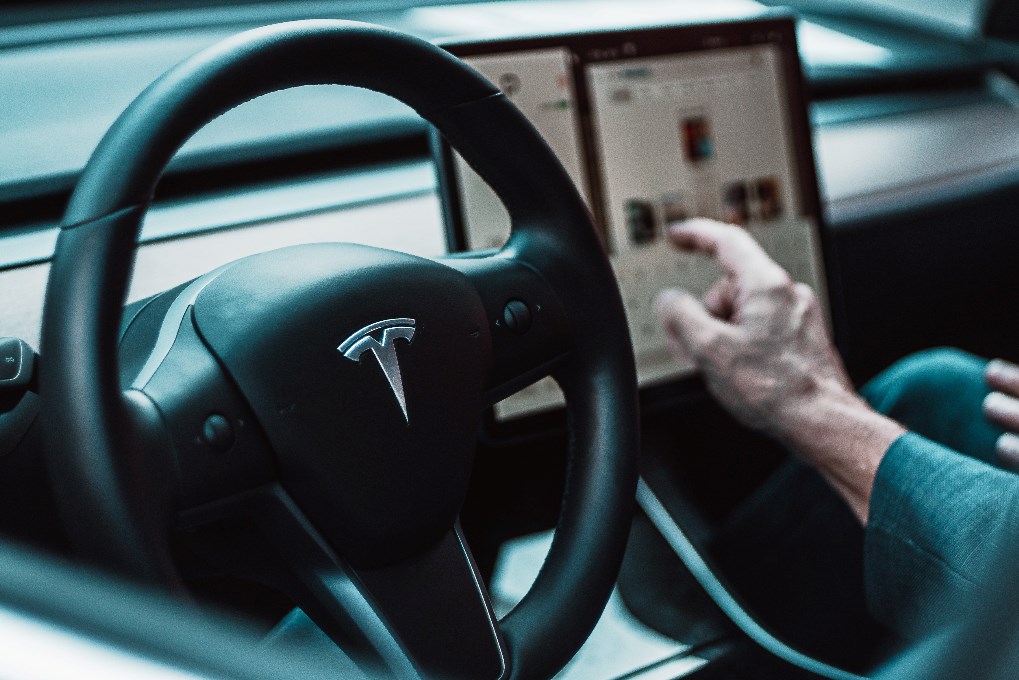 And, then, lastly, since most of Iceland's population lives in an urban area (nearly 95% of Iceland's residents), and most of that is in or near Reykjavik, getting around on an EV charge is just easy. In fact, the island is just 500 kilometres from east to west and just 350 kilometres from north to south, or about 310 miles and 186 miles, respectively. This means that most trips, no matter where you're going to be driving on the island, are well within an electric vehicle's range. 
In short, you can get where you need to go, more affordably, and more conveniently, when you go with an electric car rental in Iceland.
Iceland's Electric Cars 
You'll find three different types of electric or electric-adjacent cars in Iceland: electric, hybrid and plug-in hybrids. 
Electric cars run 100% on electricity. 
Hybrid cars, meanwhile, are a mix of both an electric car and a traditional car. They can run on electricity, but, if needed, they also have a back-up, petrol-powered engine that they can use. Some hybrid cars only use their electric power to operate things like the radio and the climate control, and then use the regular motor for actual driving. Other hybrid cars use electric power when driving at slow speeds, but then use their regular motor when they need to go faster. 
A plug-in hybrid (or PHEV), in contrast, uses its electric battery first and foremost. It can be plugged in to recharge. However, it still has that back-up, petrol-powered engine that it can use if needed.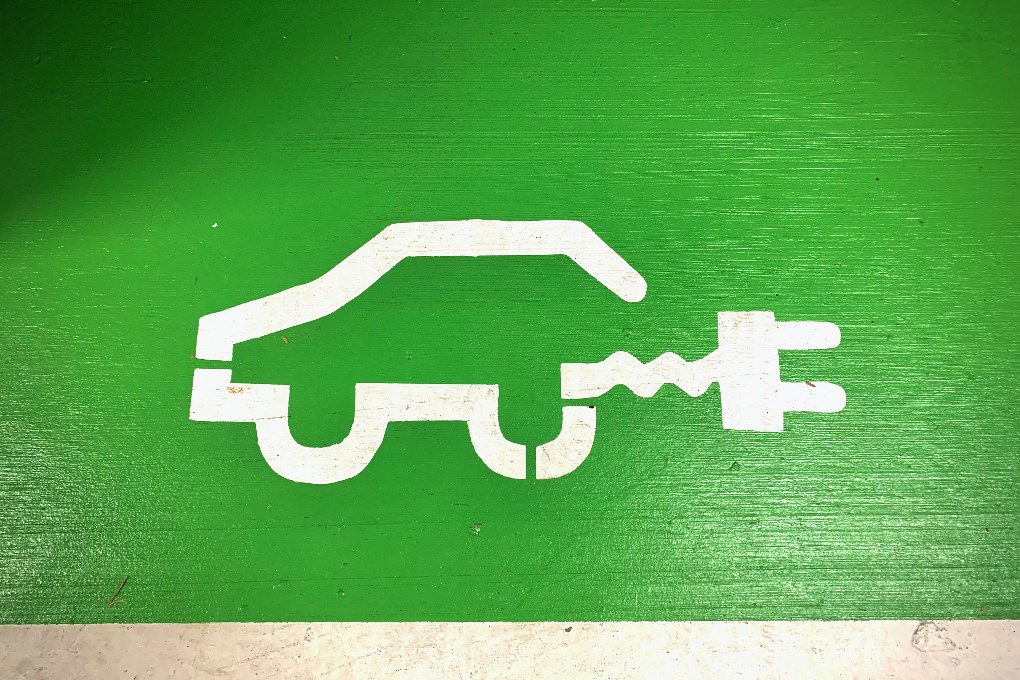 What percentage of cars are electric in Iceland?
So how many other electric cars will you see on the road if you're driving an electric car in Iceland? According to one source, in 2022, about 70% of the new vehicles in Iceland were registered as electric. This is the second-highest rate of new electric cars on the road for a country, with Iceland only behind Norway. 
However, this 70% figure only accounts for new vehicles in Iceland. Other sources report that, in 2022, total, out of all the cars in Iceland, about 10% of them were electric or hybrid. Still, it's undeniable that electric cars are gaining popularity in Iceland, so if you're driving one, you definitely won't be alone.
Charging an Electric Car in Iceland
If you're driving an electric rental car in Iceland, one of the most important things you'll need to know is where to charge up. Here are the details. 
How much does it cost to charge an electric car in Iceland?
In 2023, prices per charge type at a rate of ISK per kilowatt hour were: 
Regular Charge (AC 22 kW): 25 kr/kWh or 0.5 kr/mín.

Fast charge (DC 50 kW): 50 kr/kWh

Fast charge (DC 225 kW): 65 kr/kWh
But what does this mean? Well, a Tesla Model Y LR sports a 75 kWh battery. If you charge this battery using the DC 50 kW fast charge, you'll pay about 3.750 ISK, or $26.13. How far will that get you? 
On that full "tank" or charge, you can go up to 400 miles or around 643 kilometres, depending on weather. But, as we already stated, Iceland is just 500 kilometres from east to west and just 350 kilometres from north to south. This means, on a full Tesla charge, you could potentially drive entirely across the country, before you needed to recharge. 
It's already a great value for your money, but, if you want to save even more cash, you can rent an electric car that comes with unlimited supercharging, which allows you to charge your EV throughout the entire duration of your trip, for a single, one-time price.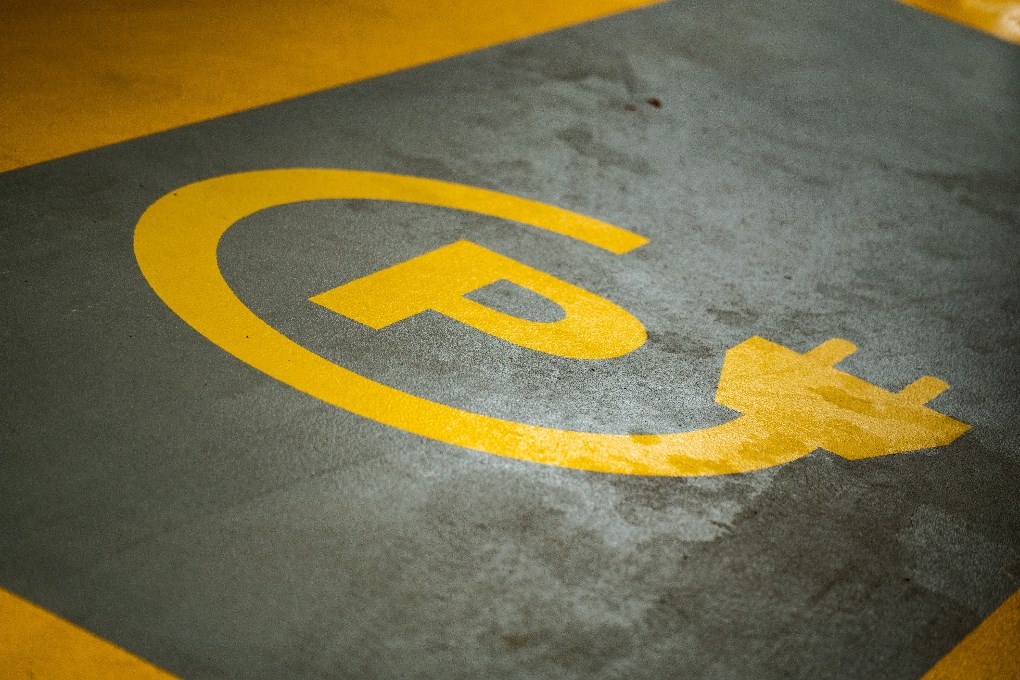 Where can I find electric charging stations in Iceland? 
But beyond knowing how much you can expect to pay at EV charging stations in Iceland, it's also important to know where you can find those charging stations. 
There are several petrol stations that offer charging stations as well, all across Iceland. You can look for Isorka charging stations, ON charging stations or Charge and Drive stations. The ON charging stations are some of the most convenient, because you can access the ON app and find station locations near you and their statuses. 
In Iceland, there are currently eight Tesla Supercharger stations that are specifically designed for Tesla vehicles. More are planned to be added. 
Check out all of the charging stations before you head out on the road. 
How do I charge an electric car in Iceland? 
If you've never driven an electric car before, you may find a learning curve comes with the charging. It's important to note that the process is not like simply swinging by the petrol station, filling up and going on your way. You'll have to actually wait for your vehicle to charge. 
If your vehicle has a completely drained battery, this charging process can take as few as six hours or as much as 10. This differs according to individual car and the charger, but is just an example of why it's a good idea to charge your car overnight, while you're sleeping, or while you're parked near a sightseeing spot where you plan to spend the entire day. 
However, despite the extra time necessary, the process of charging an electric car is relatively easy. Just pull up to the charger and plug in.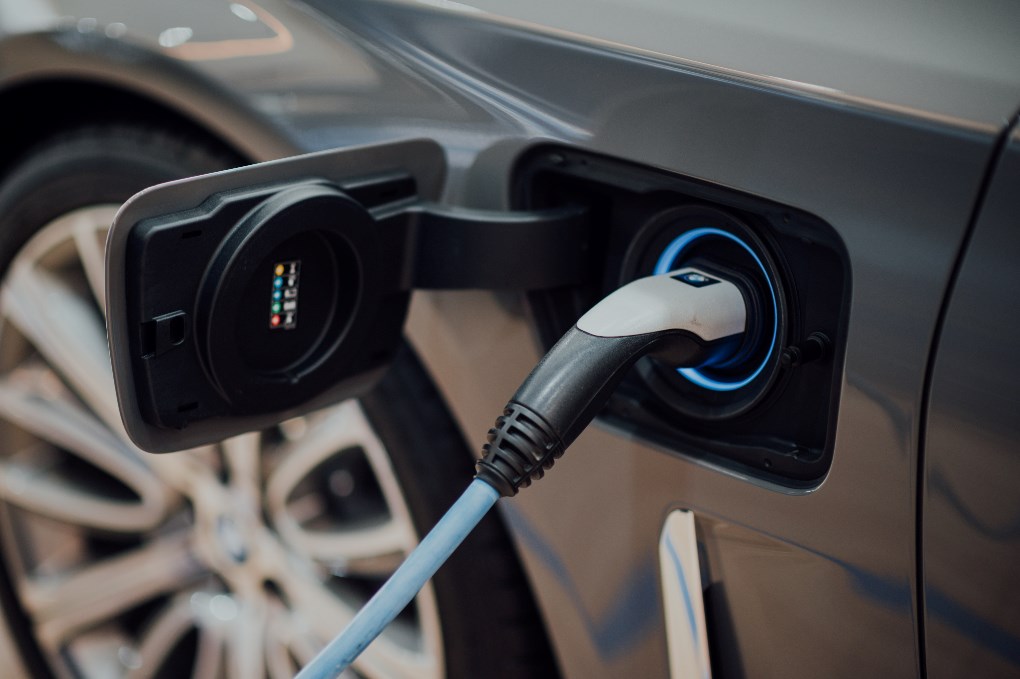 How do I pay for using the charging stations or Tesla Superchargers in Iceland?
How do I pay for using the charging stations in Iceland with Lava Car Rental?
When you rent a Tesla with Lava Car Rental, you have 2 options:
- You can charge the vehicle and it will be registered on the Lava Car Rental account. You will pay for the amount spent at charging stations at drop-off
OR
- you can add the Tesla Supercharger option to your booking to get free charging at any Tesla supercharging stations.
How long does charging take?
As mentioned, sometimes, charging can take as much as 10 hours, but it all depends on the type of charger you're at, and the type of EV you're driving, as well as how low your battery is.
However, if you're worried about the lengthy amount of time that you might need to sit around and wait for your electric vehicle to charge up, you might want to opt for renting a Tesla. Tesla's Superchargers can recharge a Tesla in 15 minutes, giving you enough power with that one, 15-minute charge to go more than 170 miles or over 270 kilometres. 
How to Drive an Electric Car in Iceland 
But you're not just going to be charging your electric car. What can you expect when you're actually driving around in your EV, during your trip?
Luckily, the EV driving experience is pretty standard. You won't notice much of a difference between an EV and any other car. However, it's worth noting that EVs aren't quite as rugged as some other vehicles, so they're best kept to paved roads. They can incur damage on unpaved or bumpy roads.
So, if you plan on driving an electric car in Iceland, stick to the South Coast, the Ring Road and surrounding cities. If you absolutely must take gravel roads (not including Iceland's F-roads), go with a 4x4 vehicle.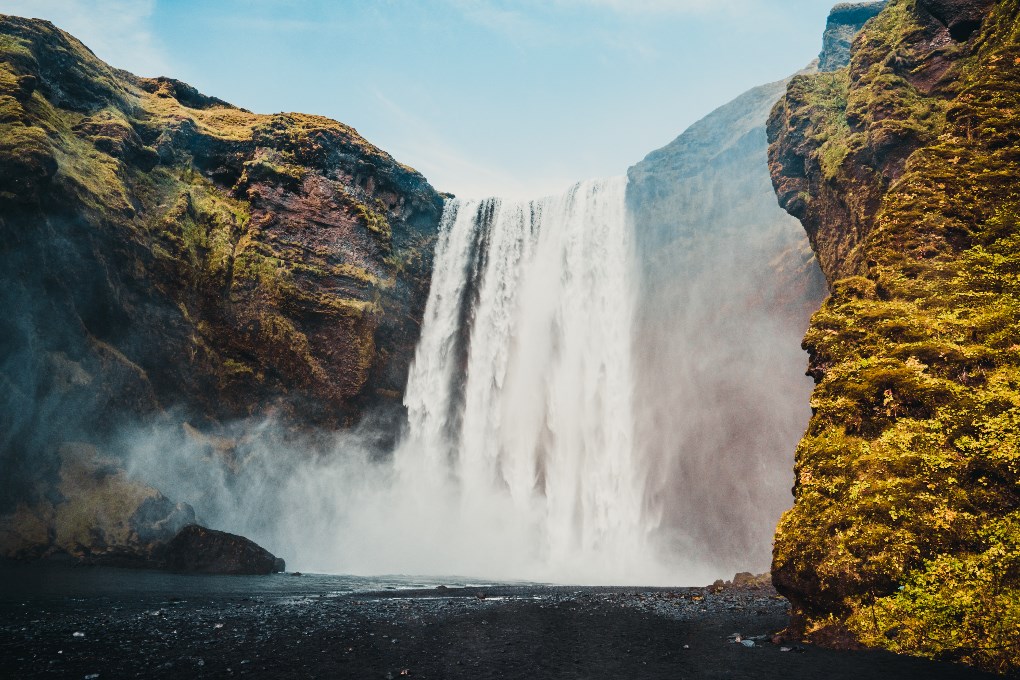 Of course, while, as mentioned, a full EV charge should be able to get you around quite a lot in Iceland, without worrying about running out of power, you should still keep an eye on where the nearest charging stations are located. As you plan your itinerary, think about where and when you can potentially charge your EV. You might want to specifically choose accommodations during your Iceland road trip that are near charging stations. If you're still worried about the possibility of running out of power during your trip, and not being able to find a charging station, maybe consider renting a hybrid or plug-in hybrid, so that you can rely on the traditional engine, if needed. 
Have more questions about how to drive an electric car in Iceland? We've got more answers. 
How many miles can I drive with an electric rental car in Iceland?
This all depends on the model of your electric rental car, as well as the various environmental factors. What kind of driver are you? What's the weather like? Did you load down the vehicle with lots of luggage and multiple passengers? All of these things can impact how hard the vehicle has to work and, thus, how far a single charge will take you? 
Because of all these varying factors, a single charge on your EV might take you 150 kilometres, but it might also take you 500 kilometres (or just under 100 miles and just over 300 miles, respectively). Lava Car Rental's first fully electric rental car, the Tesla Model Y can take you, on average, between 350 and 450 kilometres between charges.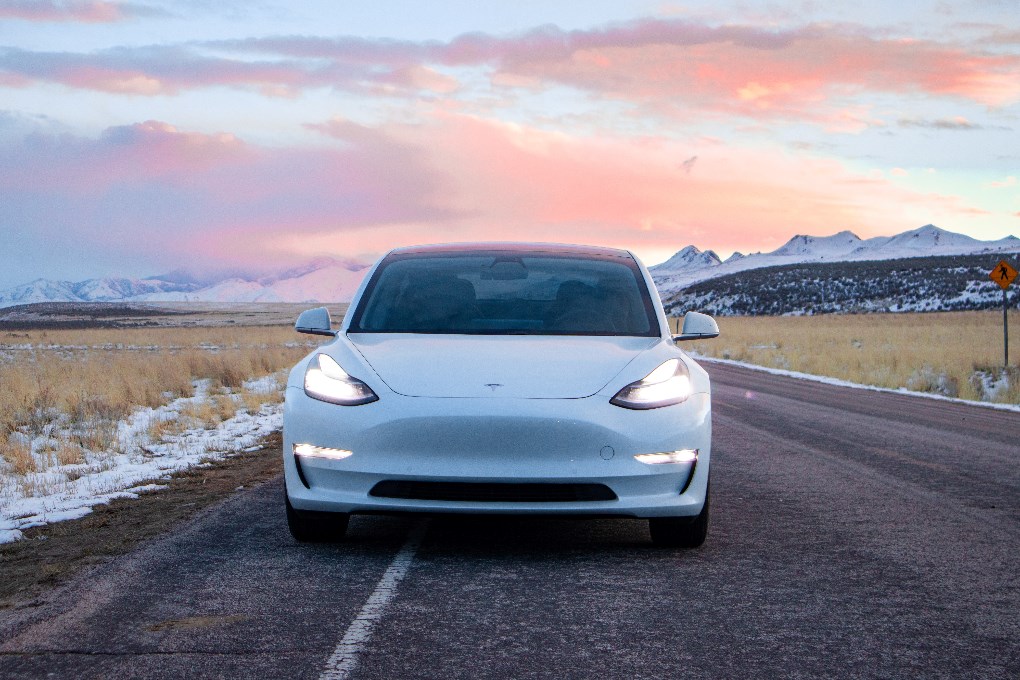 Where can I drive with an electric car rental in Iceland?
You can drive your electric car rental to lots of places around Iceland. The Ring Road, northern Iceland, the South Coast, the Snaefellsnes Peninsula, the Golden Circle — it's all possible.
The only places where you don't want to drive an electric car rental in Iceland? The Icelandic Highlands and on the region's F-roads. 
Can I drive an electric car on the F-roads?
So, no, you cannot drive your electric rental car on the F-roads in Iceland. While the F-roads require a 4x4 vehicle and there are many 4x4 electric vehicles, the design of electric vehicles just isn't suitable for the rough, rugged F-road terrain. 
Electric vehicles' batteries are situated on the bottom of the car, and, as such, are prone to damage from uneven driving surfaces. If you drive an electric rental car on such a road, and the battery is damaged, your rental car insurance will not cover it, and you'll have to pay for the damage out of pocket. 
When can I drive an electric car in Iceland?
But while there are stipulations regarding where you can drive an electric car in Iceland, there are luckily no stipulations regarding when you can drive an electric car in Iceland. We just recommend that you rent a 4x4 electric vehicle if you'll be visiting in the winter months, as a 4x4 vehicle will give you the extra stability often needed for driving in Iceland's harsher winter weather.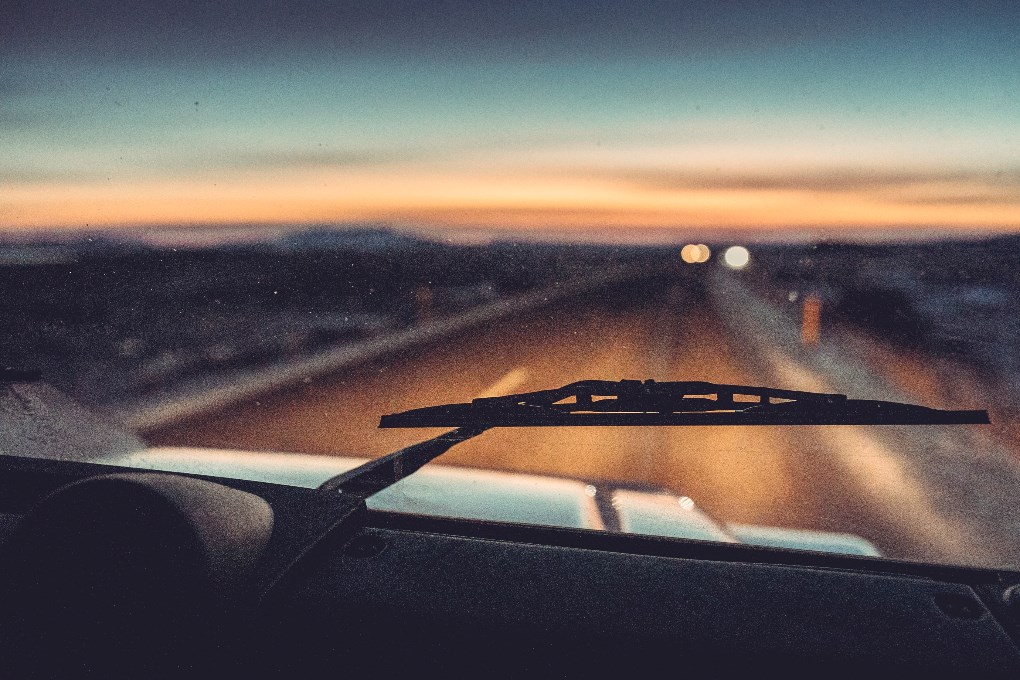 Renting an Electric Car with Lava Car Rental
So, does an electric or hybrid car sound like exactly what you want to rent for your road trip around Iceland? Check out the electric and hybrid cars in our fleet.
Our first fully electric car is the Tesla Model Y, a highly in-demand crossover SUV with great traction and excellent handling in all weather, plus lots of luxurious room inside, and advanced safety features. 
We have two hybrid options, our Toyota Rav4 and Suzuki Vitara. The former is also a 4x4 crossover SUV, with lots of extra space, for up to five passengers. The latter, meanwhile, has more interior space than any other SUV in its class. 
Beyond picking from these great electric and hybrid options, you'll also get a wealth of other benefits when you rent with Lava, including superior insurance, roadside assistance, unlimited mileage and a free shuttle service to and from Keflavik Airport.
What are the minimum charge levels at pick-up and drop-off?
Just as is the case when you drop off a rental car and fill it with petrol first, we ask that you drop off your electric or hybrid vehicle with at least a 70% charge. 
Ready to Plan Your (More Eco-Friendly) Trip to Iceland? 
Iceland is a leader in renewable energy and one of the greenest countries in the world, so it just makes sense to drive a sustainable, green vehicle while you're here. 
Before you begin booking your trip, check out the EV options available from Lava Car Rental. It's the same great Lava Car Rental service and experience that our customers know and love, but now with an eco-friendly, state-of-the-art upgrade that you're sure to appreciate.