Renting a Car for a North Iceland Self-Driving Trip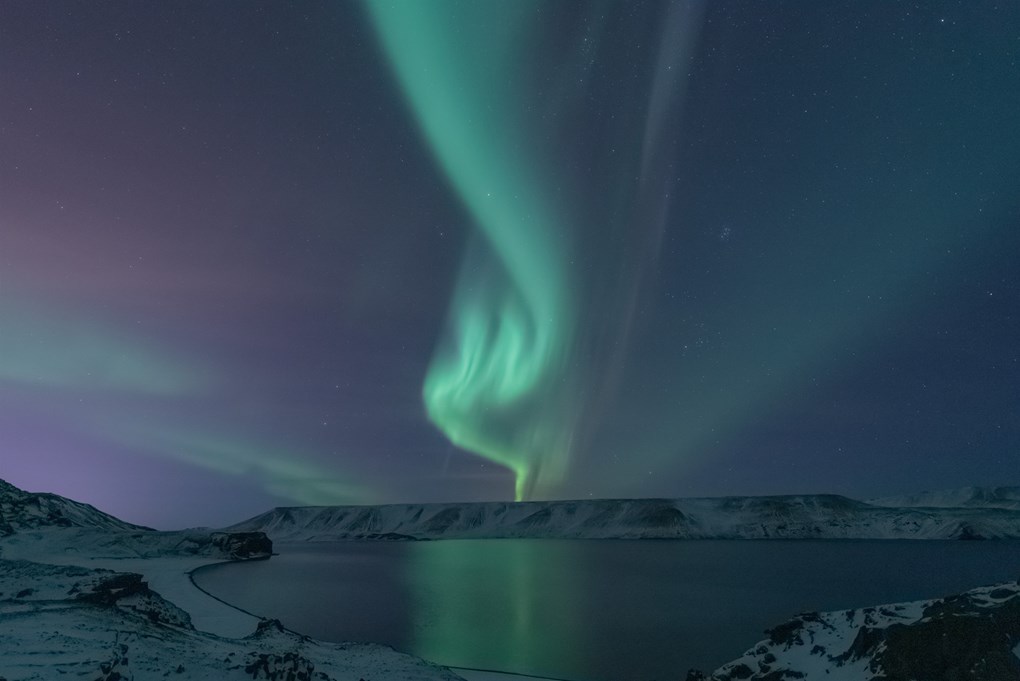 Choosing to self-drive around Northern Iceland comes with a bevy of benefits that you won't enjoy if you visit the region via a tour only. Driving around Iceland in your own 4x4 rental gives you control over your entire experience, privacy and the flexibility and freedom to change your plans as you go along.
If you're coming to Iceland for a Route 1 (sometimes referred to as just the Ring Road) road trip, Northern Iceland is a must-see region. However, while choosing a 4x4 rental in Iceland for your trip is the first step to ensuring a safe and enjoyable experience, there are some other things you'll want to consider, to make your Northern Iceland trip as successful as possible.
You'll want to ask yourself…
What's the best car for me to rent if I'm self-driving around Northern Iceland?
What's the best time for me to visit Northern Iceland?
What's the best time for me to visit Northern Iceland with a campervan?
What kind of car do I need in Northern Iceland? Will an economy or 2WD car be enough for the trip? Or do I need something a little more rugged?
And, of course, what are the North Iceland must-see spots that I need to visit while in the area?
We're going to help you answer all these questions and more, with our quick guide to renting a car (or an Iceland campervan rental!) for seeing Northern Iceland.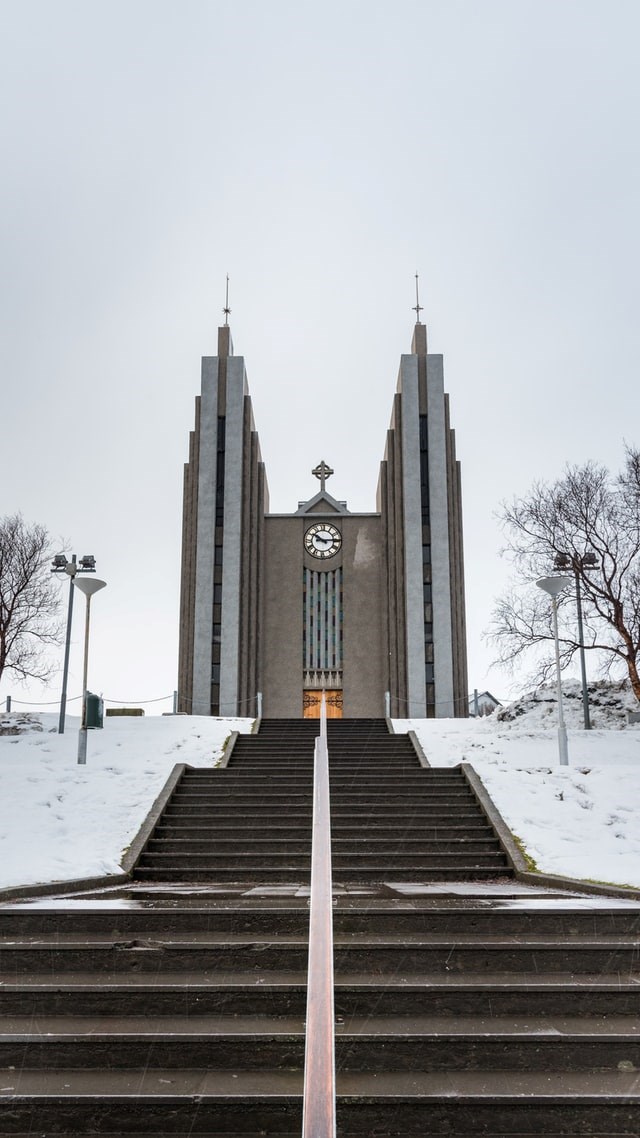 A Few Quick Facts on Renting a Car and Driving in Iceland
Before you rent a car in Iceland, no matter if you're going with a 4x4 rental in Iceland or an Iceland campervan rental, or anything in between, there are a few things you need to know.
Manual Transmission Vehicles vs. Automatic Transmission Vehicles
Firstly, there will be a large number of manual transmission vehicles available for rent. Manual transmission vehicles are much more popular than automatic vehicles in Iceland. This is because most Icelanders typically learn to drive manual transmission vehicles first, so most never switch over to an automatic vehicle. So, if you only know how to drive an automatic transmission vehicle, you'll want to be sure to book your Iceland rental car well in advance. Otherwise, you could be stuck with either a manual transmission car or no car at all!
Camping Rules for Campervan Rentals
If you decide to book an Iceland campervan rental, you'll want to familiarise yourself with the rules of the road, particularly those pertaining to campervans. For example, campervans are only permitted to be parked overnight in a dedicated campsite. You can't just park your campervan anywhere — along the side of the road or in a parking lot — and then sleep there, as it's illegal.
It's also important to note that most official campervan campsites are only open during the summer months, June through August. Many will be closed during the wintertime. That's not to say that every single one of them will be closed, but a good portion of them will be. For these reasons, if you specifically want to travel around Iceland in a campervan, you need to plan to visit Iceland in the summer. Regardless of when you visit Iceland, though, if it's a campervan you're after, you need to book all of your travel — including your campervan rental — well in advance, as camping is extremely popular in the country and rentals and campsites go quickly.
Iceland's F-Roads
Lastly, there are a lot of roads throughout Iceland's Highlands and Westfjords that are gravel, inaccessible or otherwise difficult to drive (often, these roads are designated F-roads or mountain roads). If you plan on travelling anywhere in Iceland where these roads are common, you'll need to rent a 4WD vehicle. Otherwise, you could face heavy fines from your rental car company, as well as risk your own safety if you try to traverse dangerous areas in an ill-suited vehicle.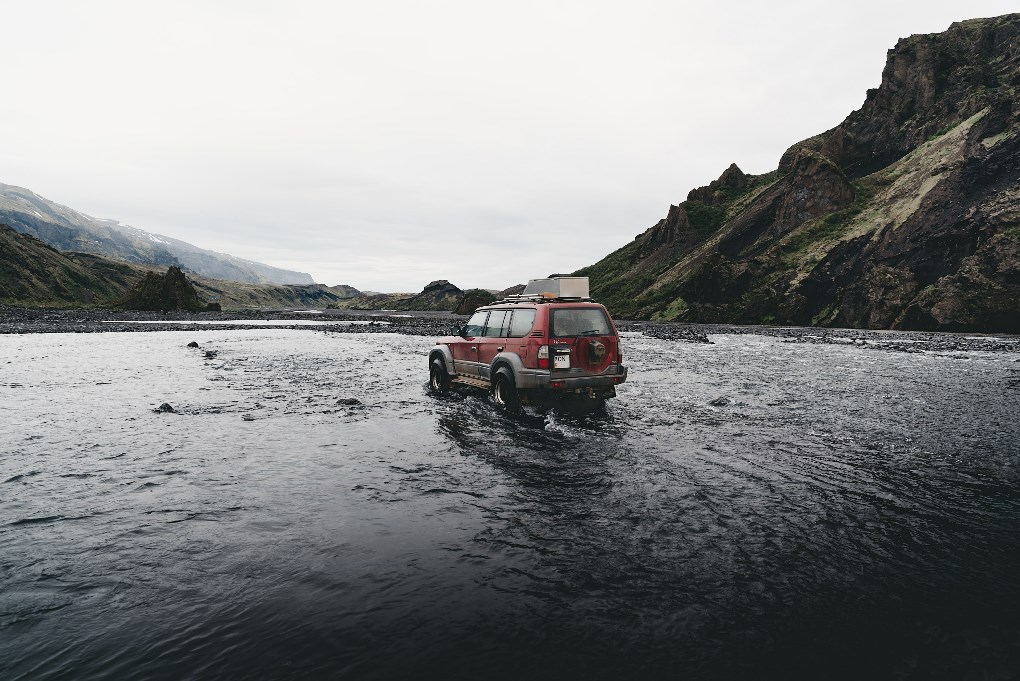 What Car Should I Rent for a Northern Iceland Road Trip?
Okay, do you want a quick and fast answer? In general, renting a 4x4 SUV is always an excellent choice for visiting Northern Iceland, no matter the season or what kind of traveller you are. A 4x4 SUV can traverse those tricky F-roads mentioned above and they're roomy and comfortable enough to fit most travelling families, couples or groups of friends.
However, if you're not particularly keen on larger SUVs, you might be wanting to weigh all your options for a North Iceland trip. If that's the case, here's everything you'll want to consider.
When are you travelling to Iceland?
Weather is one of the largest factors that will determine what kind of vehicle you need to rent while in Iceland. Some vehicles just can't handle some of Iceland's harsher conditions, especially those that appear around the wintertime.
So, what season and month of the year are you travelling? If you're travelling during the summer, you'll have a lot more flexibility in terms of what car you rent, as the lesser precipitation, no snow, rarer storms and extended daylight all make for much safer conditions in which 2WD cars and economy vehicles are more suitable. If you're travelling during the winter, though, the snowy conditions, icy roads, frequent storms and ever-changing weather can make for hazardous conditions that 2WD cars just can't handle that well.
You also have to take into consideration, if you're travelling specifically to Northern Iceland, that the winters in that region of the country are much harsher than they are in Southern Iceland. Northern Iceland's winter typically lasts from mid-September to mid-May, and you can still find snow and ice on the roads during those months. So, if you're planning on visiting Northern Iceland in any other months beyond June, July or August, we recommend you rent a 4x4 vehicle.
Want to save some money in your travel budget by renting a 2WD vehicle? Then your best bet is to only visit Iceland during the summer months.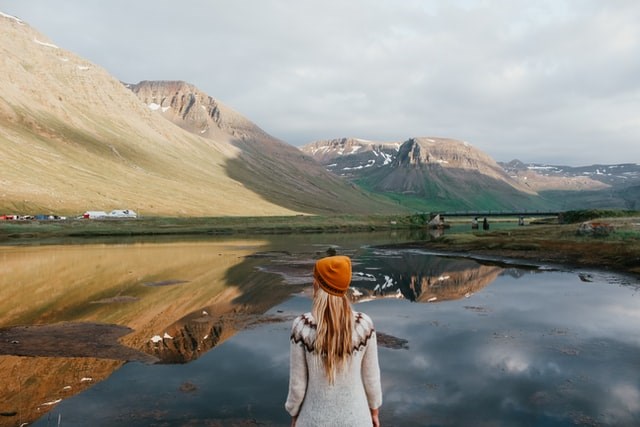 How many people are you travelling with?
Take into consideration how many people you're travelling with as well. You don't want to book a rental car that's going to leave everyone feeling cramped and uncomfortable!
If you have a small group of two people, and not a lot of luggage (and you're travelling during the summer, of course), you can easily get by with a smaller economy vehicle - a more compact vehicle that can technically fit four passengers, but that's more ideal for two. Fuel-efficient, reliable and comfortable, it's not suitable for F-roads, but it's a great pick for travelling Iceland's paved roads during the summer.
If, though, you have three to five passengers, you'll likely want a larger vehicle, such as a 4WD car with room for more luggage (after all, you'll likely have, at the very least, three suitcases that you're lugging along). Lava Car offers a few options for groups of this size, such as our Toyota Land Cruiser, which come with an automatic transmission, room for seven passengers and four bags and all the amenities you want in a more luxurious vehicle, including cruise control, heated seats and Bluetooth capabilities.
If, however, you're travelling in a group of more than six people, you'll need to rent two 4WD cars so that everyone is comfortable and so that everyone has space for their luggage. You don't necessarily need to go with something as large as the Toyota Land Cruiser mentioned above, if you're booking two vehicles, though.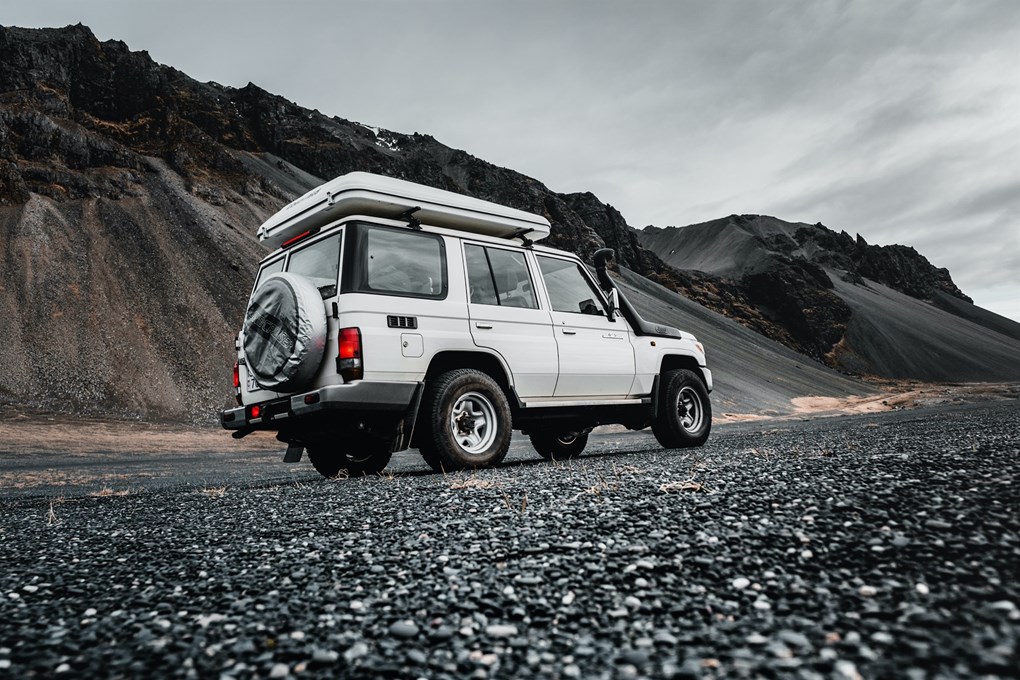 What are your travel plans? (Northern Iceland's Must-See Attractions)
The last thing to consider when picking your rental car for a Northern Iceland road trip is your itinerary. Depending on where you plan to go in Northern Iceland, you may need a 4WD vehicle.
If you plan on staying along the paved Ring Road, you may be able to get away with only renting a 2WD economy car. However, for visiting more remote attractions that are only accessible via unpaved or rough roads, a 4WD vehicle will be your best bet for ultimate safety and comfort.
So, what should you see while you're in Northern Iceland? Here are some of the top must-see attractions in the region.
Dettifoss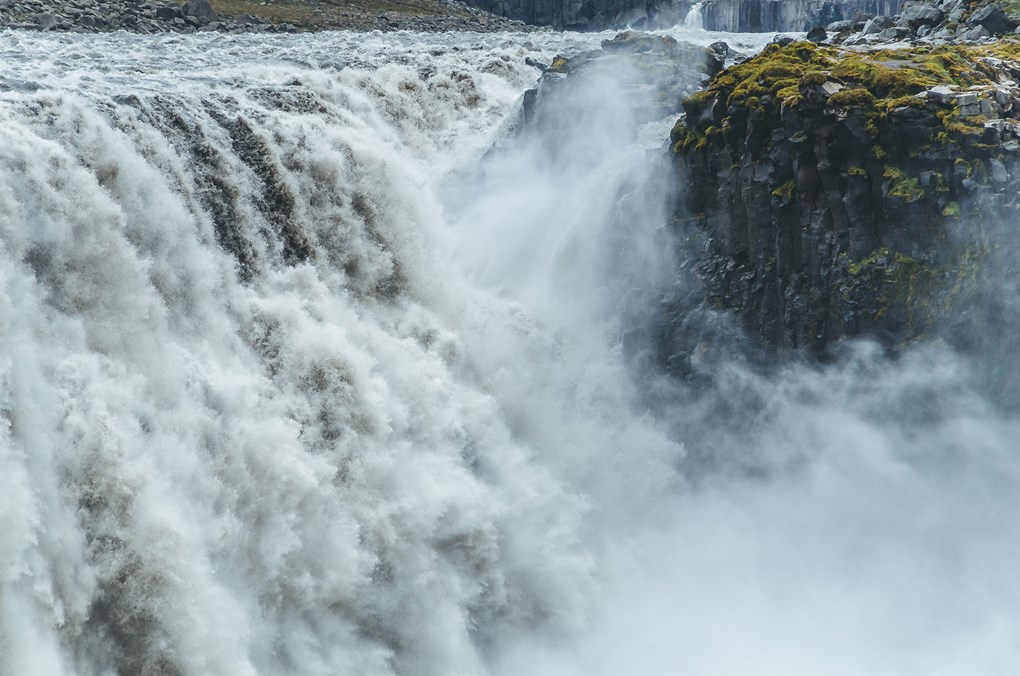 Dettifoss is located within Vatnajokull National Park and is the second-most powerful waterfall in all of Europe, as well as the second-largest waterfall in Iceland. You can access the waterfall via a newer road, Route 862, with most vehicles, but if you're in an economy car, you won't be able to access the waterfall via the older Route 864 road, so keep that in mind as you plan your itinerary.
Lake Myvatn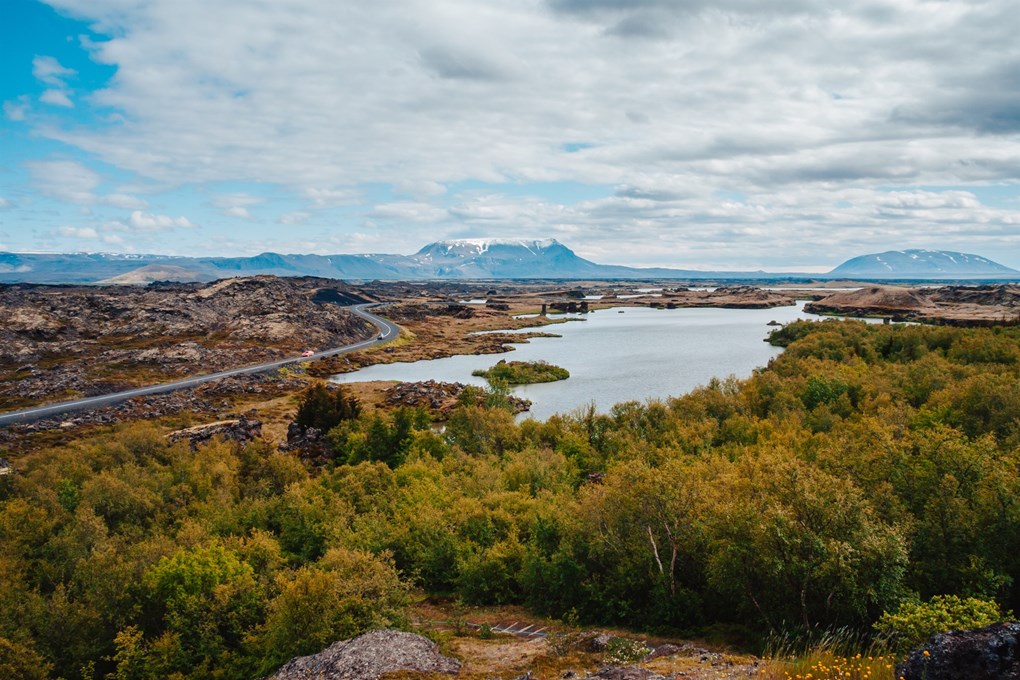 "Lake Myvatn" refers to the entire region surrounding this lake in Northern Iceland. A wetland area and protected nature reserve, it's a popular spot for travellers looking to get outdoors and enjoy some bird-watching and photography.
Myvatn Nature Baths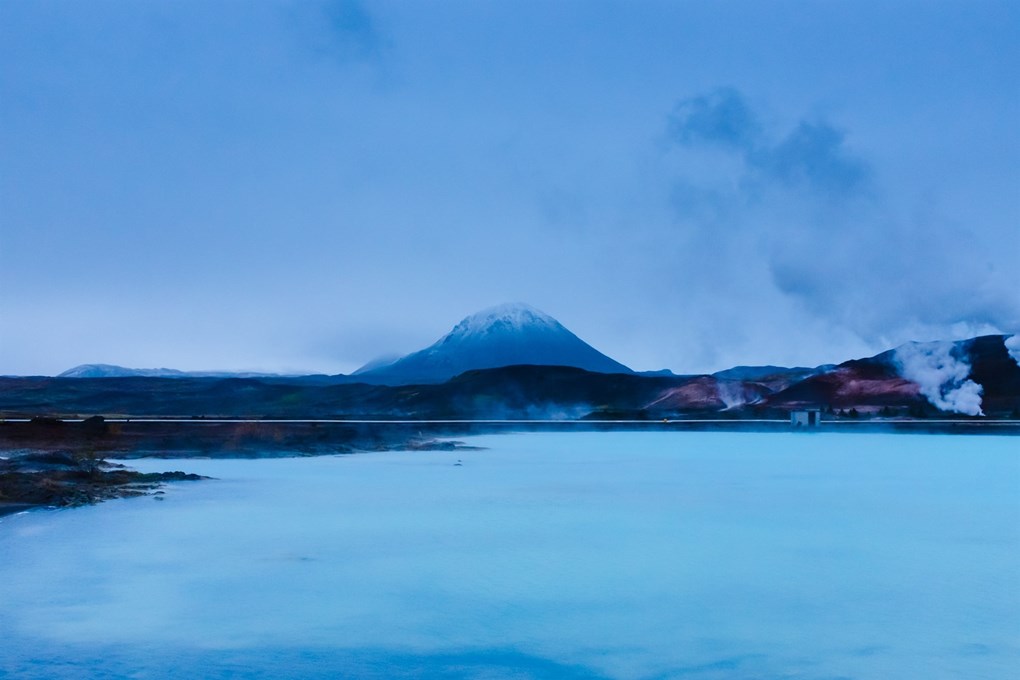 When in the Lake Myvatn region, it's worth experiencing the Myvatn nature baths. The large geothermal pools provide the perfect place to relax and rejuvenate beneath the healing waters, before continuing on your journey.
Godafoss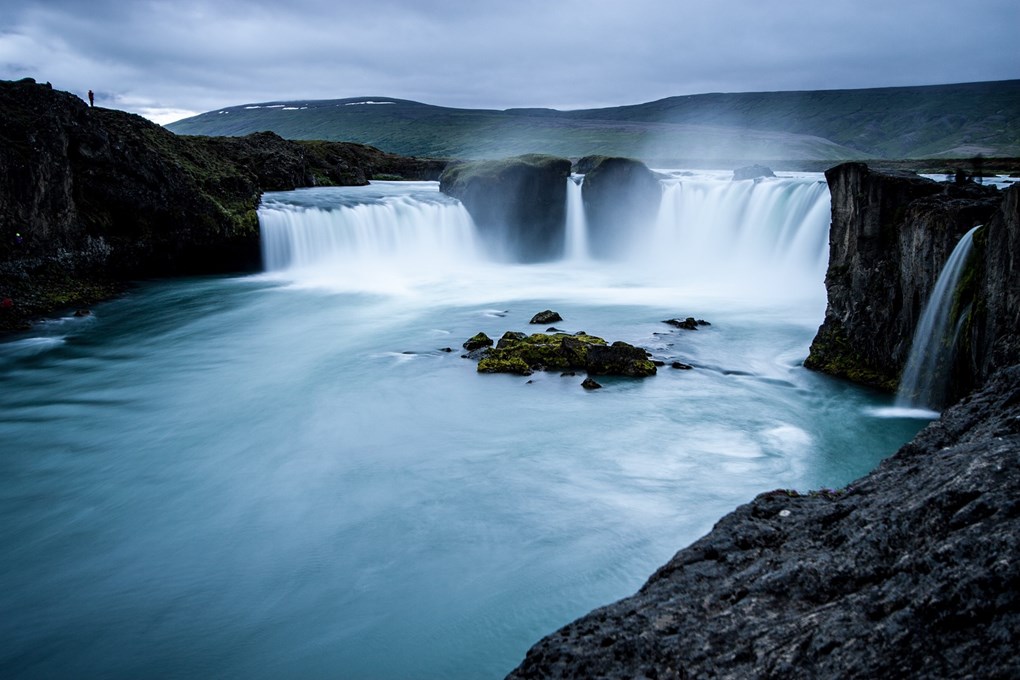 Another one of Iceland's most popular waterfalls, Godafoss literally means "waterfall of the gods." Beautiful both in the summer and in the winter, Godafoss's extensive falls make for a picturesque pit stop during any road trip around Northern Iceland.
Akureyri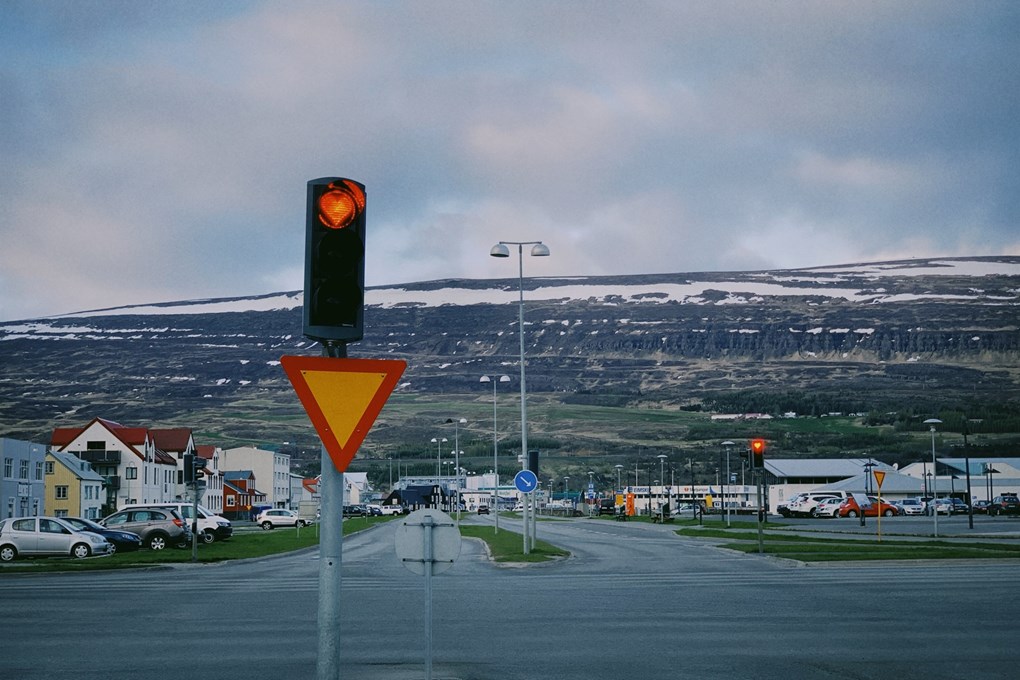 A town rather than a singular site, Akureyri is known as the Capital of North Iceland, as it's the largest town in the region. If you'd like to enjoy art, museums, culture, festivals and other similar attractions while in North Iceland, this is the place to go.
Husavik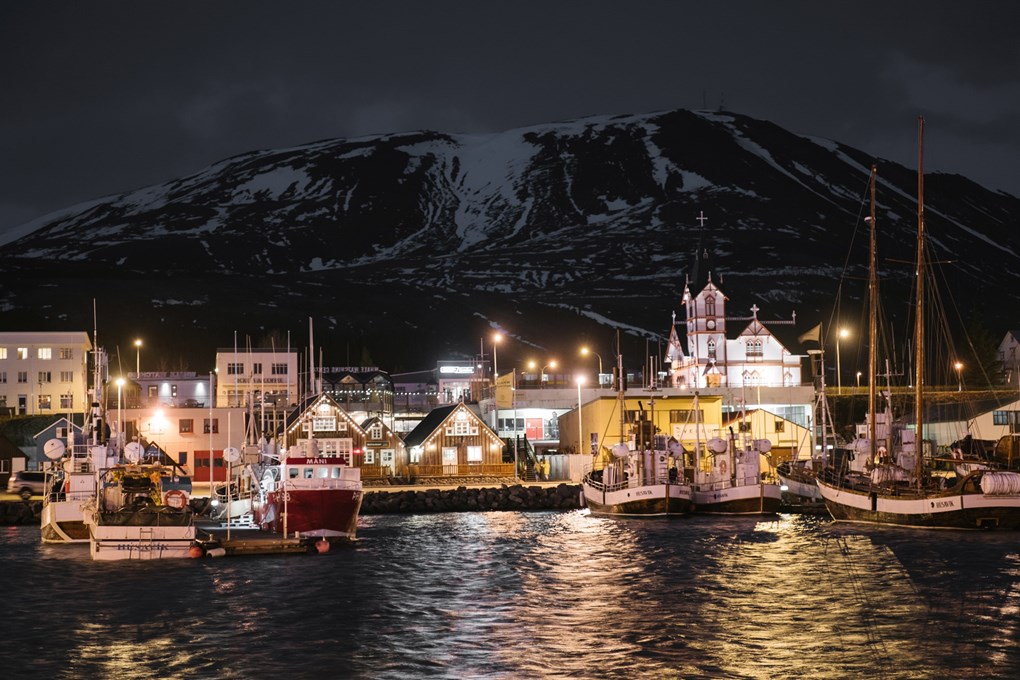 Another town in North Iceland, Husavik is smaller, but still very interesting to visit. Its most famous landmark is a wooden church built around the turn of the century, but the town is also popular for whale watching. There's even a whale museum in town!
Ready for Your Self-Driving Trip Around Northern Iceland?
With the right rental car, you can have an amazing (and safe and comfortable!) experience driving around Northern Iceland. Need more tips? Check out our full guide to driving in Iceland, which tells you everything you need to know about driving around the country, road regulations and more. And when you're ready to book your rental, Lava Car rental has you covered with our extensive line-up of 2WD and 4x4 vehicles.