Lava Car Rental Airport Pick-Up Information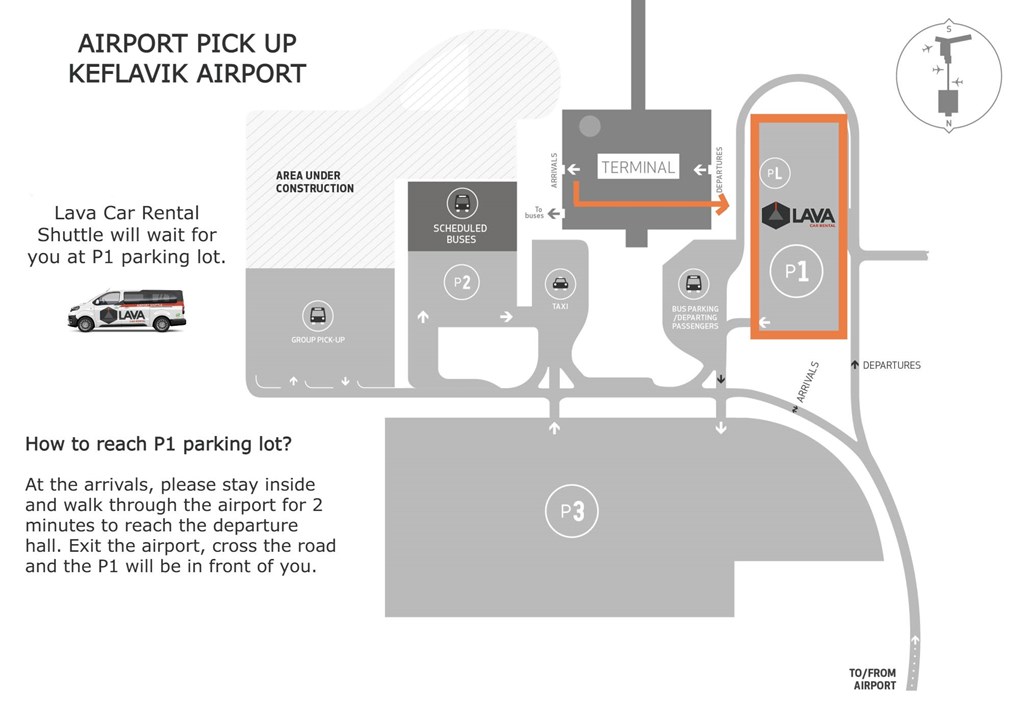 Lava Car Rental offers a free airport shuttle service from Keflavik International Airport to the Lava Car Rental's office.
Meeting Point 
Parking Lot P1, next to the Departure Hall. 
For more information about how to reach Parking Lot P1, you can watch this video:
FAQ
What is the frequency of your shuttle bus from the airport to the agency and vice versa?
Our shuttle comes back and forth between our office and the airport depending on our client's arrival and departure.
How long should we expect to wait for the shuttle?
You should not wait for our shuttle or for a few minutes maximum. We ask a few days before your rental for your flight number. It allows us to track when your plane lands and to be on time to pick you up at the airport. 
By experience, it takes 45 minutes to go through the custom and pick up your luggage so you will be in our office around 45 minutes or 1 hour after your flight arrival. If you don't see your shuttle after a few minutes in parking P1, you are always free to call us. 
How long is the drive from the airport to your agency?
Our office is located 5 minutes drive from the airport. 
If you have any questions, please call (+354) 519 4141 or contact us at info@lavacarrental.is