The Best Scenic Driving Routes in Iceland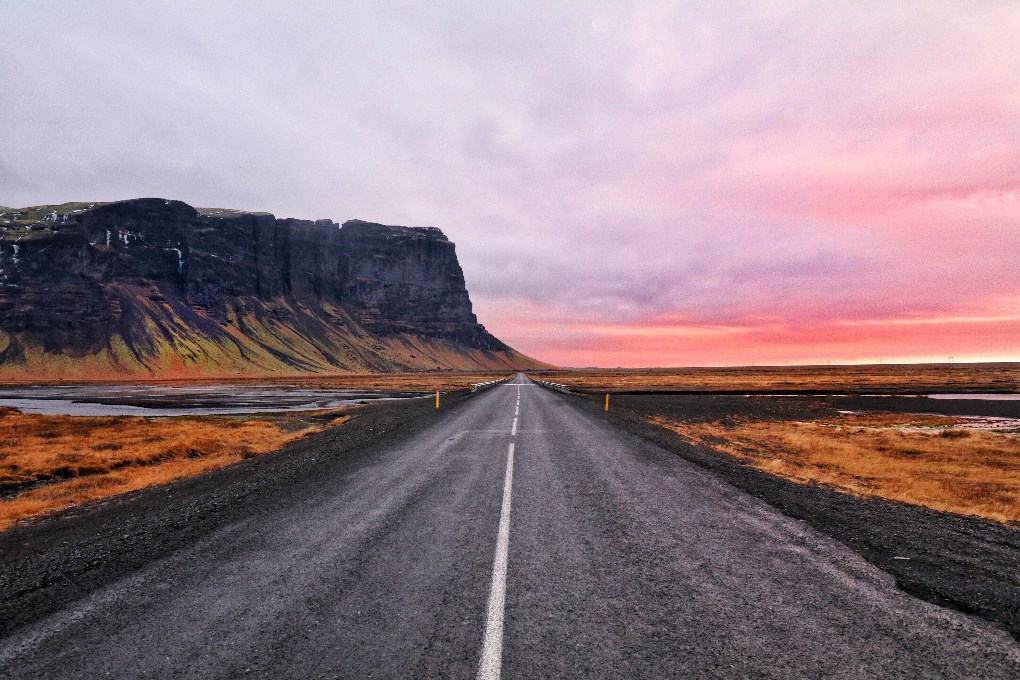 Iceland is known for its scenic beauty — glaciers and volcanoes, waterfalls and fjords — and there's no better way to see all of that scenic beauty than by renting a car and going on a road trip. Normally, a road trip might require you to do lots of research and planning, but, luckily for you, there are already plenty of Iceland road trip routes that are popular. All you have to do is pick the best driving route in Iceland for you, rent your car and then hit the road. 
These scenic routes vary widely. Some are more remote and are only easily accessible in the summer and with a 4x4 vehicle. Some are nearby cities like Reykjavik, so you can enjoy them quickly and conveniently, without checking into a new hotel or camping. 
To help you pick the best Iceland road trip for your interests and travel preferences, here are the 10 best scenic driving routes in Iceland.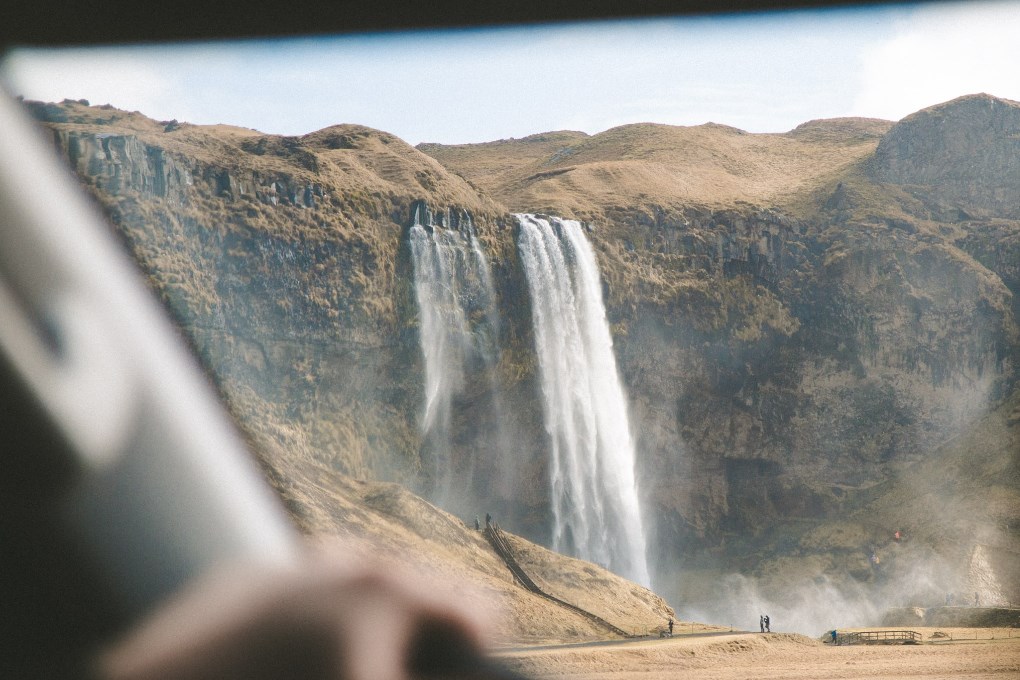 But Before you Begin Your Explorations of the Best Scenic Roads in Iceland… 
Before you reserve your car rental for Iceland and decide on a particular route, you'll need to take a few things into consideration. 
Think about your length of stay, season and preferences. 
As you plan your trip, you'll want to take three key factors into consideration: the number of days you're in the country, the season of your visit and your personal travel style. The number of days you're in the country will heavily influence which route you can take, as some can be done in just a day or two, while others require a week or more. Additionally, some routes (like some of the best scenic F-roads) are closed during the winter months, so the season will also impact which driving route you take. And, of course, your personal preferences will inform whether you want to see Iceland's most famous spots, stick close to the city, go more remote, stick to the coast, etcetera. 
The right rental car is crucial.
Once you have an idea of which Icelandic driving route you want to take, you'll want to allow that route to inform which car you rent in Iceland. A rental car, in general, is necessary to actually drive the route but, depending on the route, you may need something more specific. For example, if you're travelling during the winter, you'll want a 4x4 car that can handle the snow. If you're travelling to the F-roads, a 4x4 car is legally required. However, if you're travelling one of the more well-known, well-maintained and heavily-trafficked routes, you may be fine with a 2WD, economy car. 
We'll get into the specifics of which car you'll need for which scenic routes in Iceland, but you can also check out our guide to renting a car in Iceland, for more info. 
As you determine which route to take, remember not to rush yourself. If you only have seven days in the country total, maybe don't pick a seven-day road trip and, instead, pick a five-day road trip. Otherwise, if something goes wrong, you could find yourself struggling to keep up with your itinerary or even missing a flight! 
Once you've found that perfect Iceland road trip itinerary, don't become so attached to the itinerary that you're unable to change your route if the situation calls for it. Be flexible and willing to take a detour. It might be necessary because of weather or other things out of your control, but it might also be a good idea if you come across a landmark you want to see, or an experience that you didn't know was available when you were originally planning your trip. 
The 10 Best Iceland Road Trips
The Golden Circle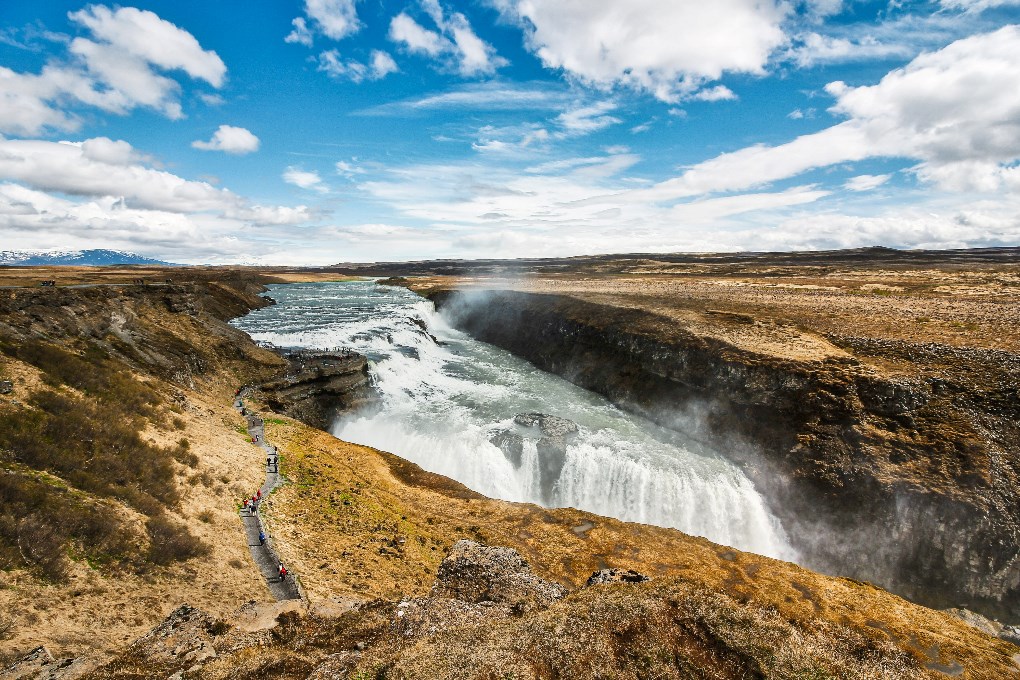 The Golden Circle is easily the most famous driving route in Iceland overall, as well as one of the best driving routes from Reykjavik and Keflavik Airport. It's short, well-maintained, not remote and features some of Iceland's most notable natural attractions, so it's quite easy to see why the circle has gained the popularity it has. 
Some of the most famous attractions along the route include the main three: Gullfoss Waterfall, the Geysir geothermal area and Thingvellir National Park, which is both a natural and historic site, as well as a UNESCO World Heritage site. If you only visit these three main attractions along the route, the Golden Circle can take you less than a day. However, if you add in some extra detours to other nearby attractions, or you really take your time (like bathing in the Secret Lagoon, going for a hike, etc.), then you can extend this route so that it takes up to three days. 
As the route is in the southwest of Iceland, it's easily combinable with other routes if you want to extend your trip, such as driving routes along the South Coast or Ring Road (more on both of those in a bit!). The total distance is about 250 kilometres if you start and end in Reykjavik. Plus, since this particular route is paved and easy to drive, you can explore it at any time of the year. During the summer, a 4x4 vehicle is not required, but it is advised in the winter, as roads can become slippery with snow or ice, even with vigilant maintenance. 
For more information about this particular route, check out our more comprehensive guide to Iceland's Golden Circle. 
The Diamond Circle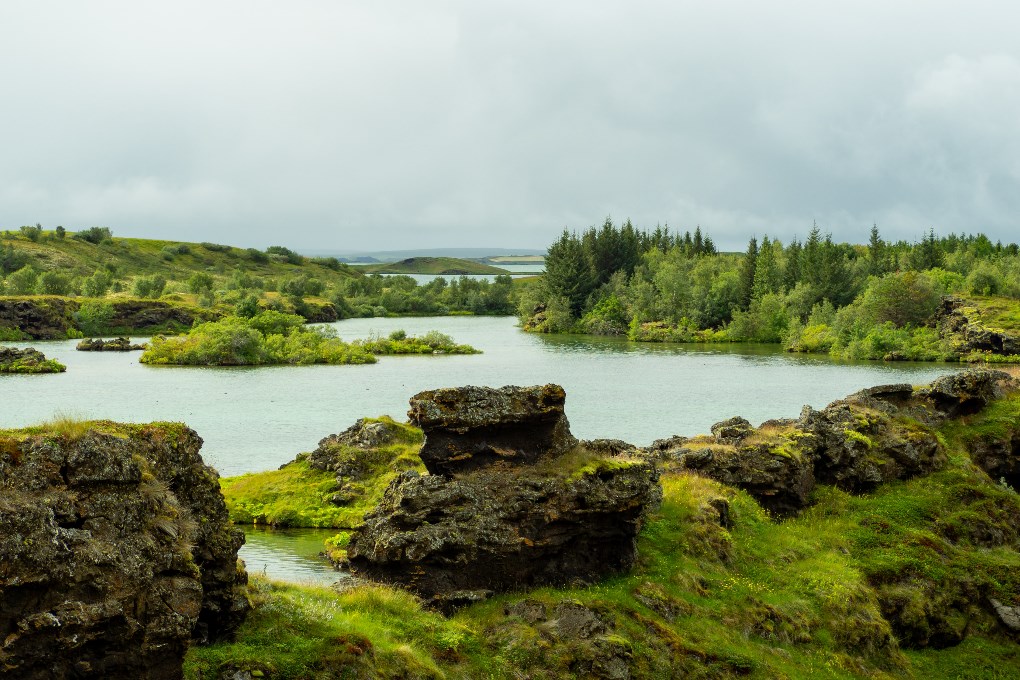 If you'd like to explore a driving route in the north of Iceland, rather than in the south, try the Diamond Circle. This popular route (though not as popular as the Golden Circle) takes you to a variety of sites, such as waterfalls and geothermal regions. Animal lovers will especially enjoy the wildlife watching along this driving route, as it's home to some of the best whale-watching in the country. 
The Diamond Circle is about 250 kilometres in total and it takes as little as a day if you're moving quickly, but can take up to three days if you take detours or just take your time. It's an easy side trip off the Ring Road or can be combined with an Arctic Coast road trip, for a lengthier experience. 
Since the road was completely paved in 2020, the Diamond Circle is now accessible all year long, and with a 2WD in the summer. However, during the fall, winter and spring, it's advised that you rent a 4x4 for this road trip, as the weather in northern Iceland can be pretty unpredictable and you'll need a 4x4 in the event of inclement weather. 
For more information about this particular tour, check out our guide to self-driving the Diamond Circle.
The Ring Road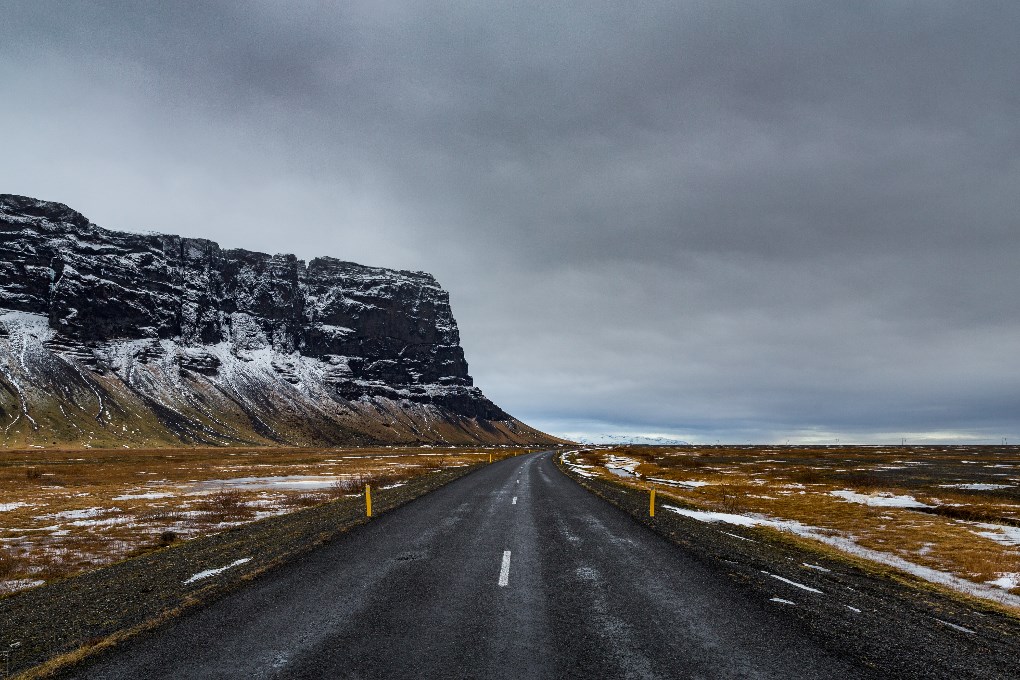 After the Golden Circle, the Ring Road is arguably Iceland's most popular road trip route. Also called the Circle of Iceland or simply Route 1, this is the only road trip route that circles the entire island. If you want to see every region of the country and make the most out of your trip to Iceland with a singular road trip, this is the way to do it. Route 1 passes by waterfalls, lagoons, glaciers, beaches, cities and more, including these top Ring Road attractions.
The Ring Road stretches about 1,322 kilometres and takes quite a while to traverse. It's recommended that you set aside, at the very least, seven days for travelling this route in the summer, or 10 days in the winter, to allow for weather disruptions. If you really want to be leisurely and take your time, you could easily extend your Ring Road trip to a full 14 days. 
The entire Ring Road is paved, so it is accessible during the winter months. However, during the winter, you will need a 4x4 vehicle to traverse the road, as conditions can get treacherous in some spots. You can alternatively rent a 4x4 campervan, as the road passes by many campsites. 
If you're wondering how exactly to break up your Ring Road road trip, here's an 8-day Ring Road trip itinerary and here's a 10-day Ring Road trip itinerary. 
The South Coast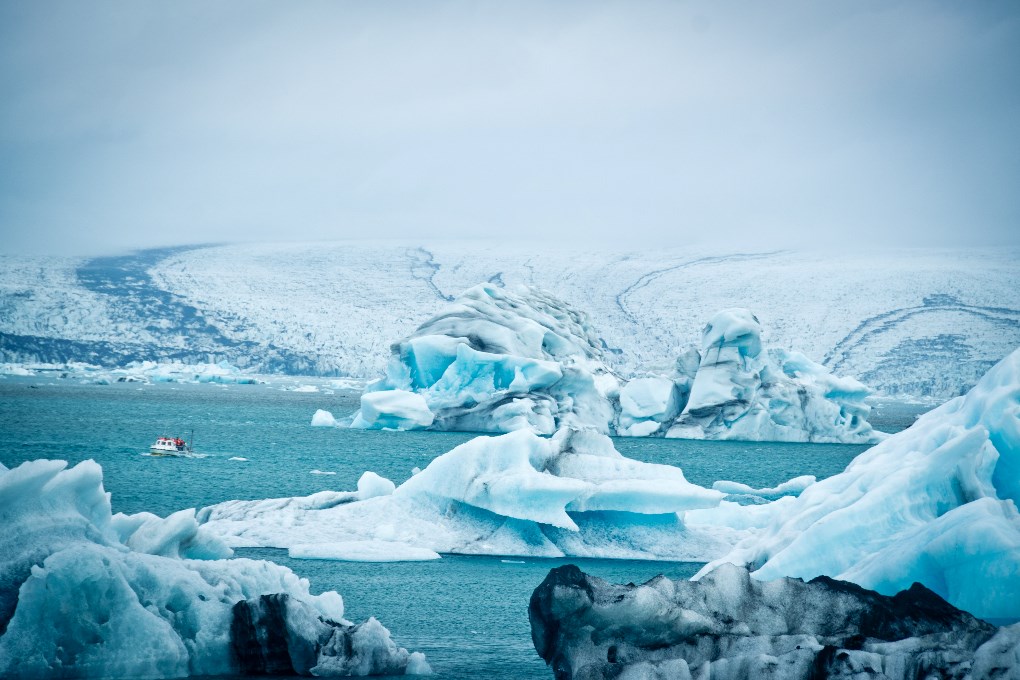 The best southern Iceland driving route, the South Coast is just what it sounds like — a road trip designed to show you the best of Iceland's South Coast. Here, you'll find waterfalls, glaciers, black sand beaches, hiking, ice climbing and more. 
The route is 480 kilometres, but that only gets you from Thorlakshofn to Hofn, so this is one route that's not circular like the others we've covered thus far. It'll take a little bit more planning because, even if you spend just one day driving the full length of the route, you'll still need to account for the time needed to drive to and from your accommodations, if you don't have accommodations booked in the starting and ending locations. Like most Iceland driving routes, this road trip can be extended to include day-long activities like hikes, and, if you take your time, can take as long as a week. 
While the route is accessible all year round, if you want to specifically go hiking, you'll want to travel it in the summer. Likewise, if you want to specifically go ice caving, you'll want to travel it in the winter. A 2WD vehicle is suitable for this route in the summer, but a 4x4 is recommended in the winter, due to inclement weather.
For more on how to get the most out of a South Coast self-driving trip, check out our South Iceland self-driving guide.
Snaefellsnes Peninsula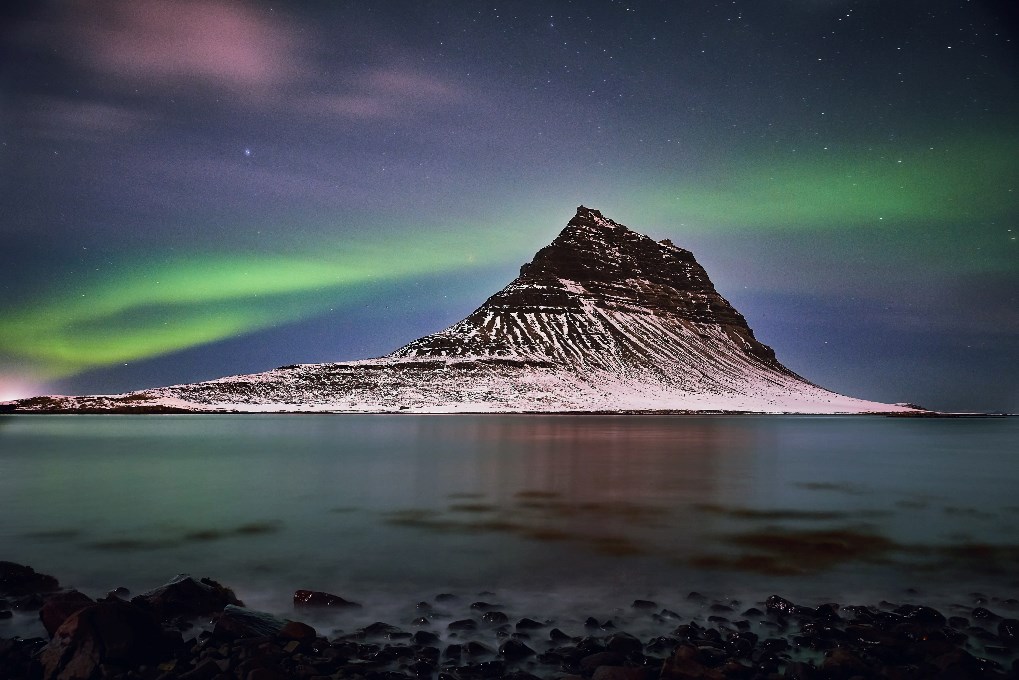 For a good mix of a little bit of everything that Iceland has to offer, in one quick road trip, try the Snaefellsnes Peninsula driving route. Situated in western Iceland, the peninsula features a 260-kilometre driving route that starts and ends in Borgarnes, and you can drive it in as little as a day, though many visitors take several days, so as to more thoroughly explore it. 
All year round, you'll find a range of top Iceland spots and natural landscapes on display, from waterfalls and Iceland's famous black church to mountains and filming locales. Animal lovers and wildlife watchers will enjoy birding in this area, as well as watching the whales and seals. The peninsula is also home to the Snaefellsjokull National Park, with its dramatic volcanic vistas, and Mount Kirkjufell, known for being one of the scenarios in HBO Game of Thrones.
The peninsula is accessible with both 2WD and 4x4 vehicles, all year, but you will need a 4x4 vehicle in the summer if you plan on travelling the F570, as well as for added safety during the winter months.
You can read more about travelling in the West of Iceland in this complete guide.
The Eastfjords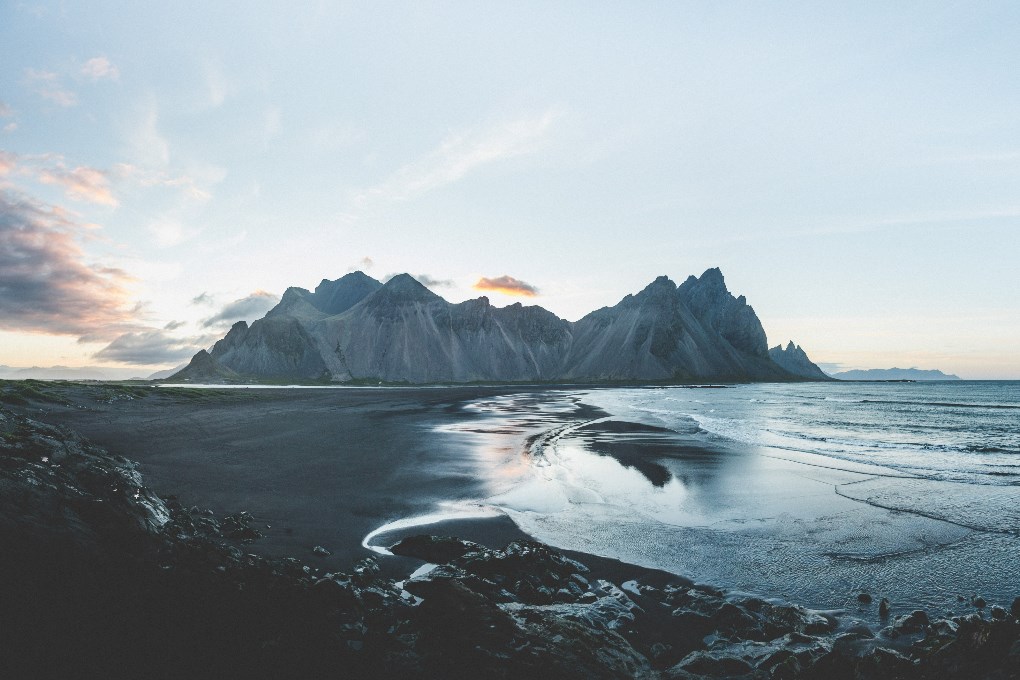 To get off the beaten path and see an area of Iceland where the tourist hordes aren't quite so plentiful, try a scenic road trip in The Eastfjords. In the east of Iceland, you'll find gorgeous shorelines, fjords, fishing towns and forests, plus tons of puffins. 
This is not an easy road trip to start from Reykjavik, as it's located quite a long way from the city, but it is an especially easy little side trip that you can tack on to a larger Ring Road road trip. It's also a great route to take if you want to camp in a 4x4 campervan. 
Overall, 4x4 vehicles are recommended in this more remote area in the fall, winter and spring. However, summer is the best time to visit, for wildlife watching, the best weather and easy hiking. 
Depending on the route you take, an Eastfjords road trip can stretch from 200 to 400 kilometres, and take anywhere from two to five days. 
The Arctic Coast Way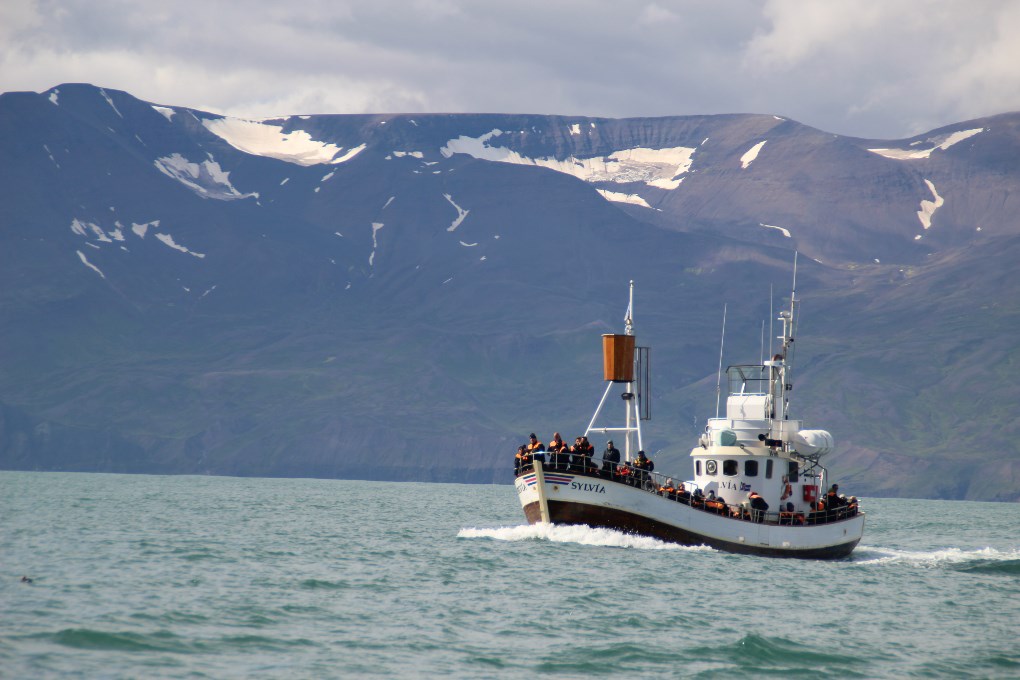 A relatively new road trip route in Iceland, the Arctic Coast Way is an official road trip route, much like the Golden Circle, that was just officially designated in 2019. Because it's so new, it won't be as crowded as some of the other routes directly to the south. 
The northern route stretches 900 kilometres across Iceland's Arctic Coast and can be combined with the Diamond Circle or a larger Ring Road trip. Depending on how fast you drive the route, you can trek it in as few as three days, or in as long a period as two weeks. 
This is one of the few road trip routes in Iceland that is not accessible during the winter months. Because of the lack of even local traffic, as well as maintenance, the roads can be dangerous during the winter, so it's only a good idea if you're visiting during the summer, late spring or early fall. If you do visit in the summer, though, you'll be treated to lots of scenic views, lighthouses, fjords, historic and cultural sites and more. Regardless of when you visit, a 4x4 vehicle is recommended. 
The Westfjords Way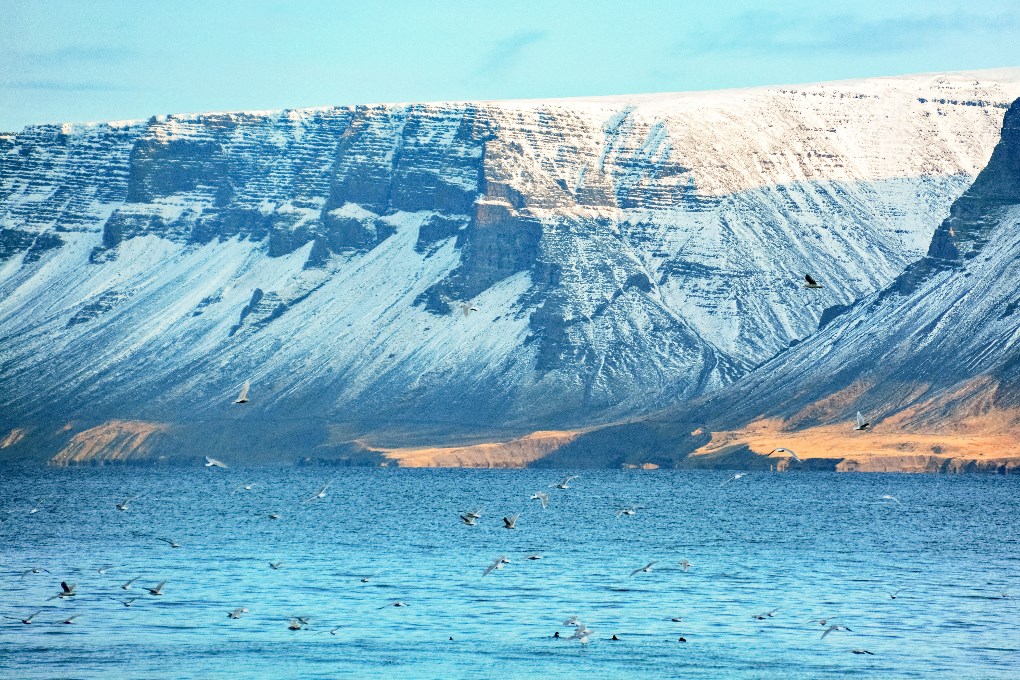 Travel the Westfjords Way in northwestern Iceland for a winding trip around this cragged peninsula. Another road trip route that's best travelled in the late spring, summer or early fall, this route combines gravel and paved roads for 950 kilometres, so a 4x4 vehicle is recommended. 
The long route offers the Westfjords cliffs and dramatic shorelines. The remote roadways take you to small villages and historic sites, rivers and waterfalls, all completely off the beaten path. This is truly an excellent choice for adventurers who want to see some of the less-photographed spots across Iceland. 
It's advised you take at least five days to see the Westfjords route and that you combine it with a Ring Road road trip, as you'll have to travel the Ring Road to get to the start of the route anyway. 
The Kjolur (Kjalvegur) Highlands Road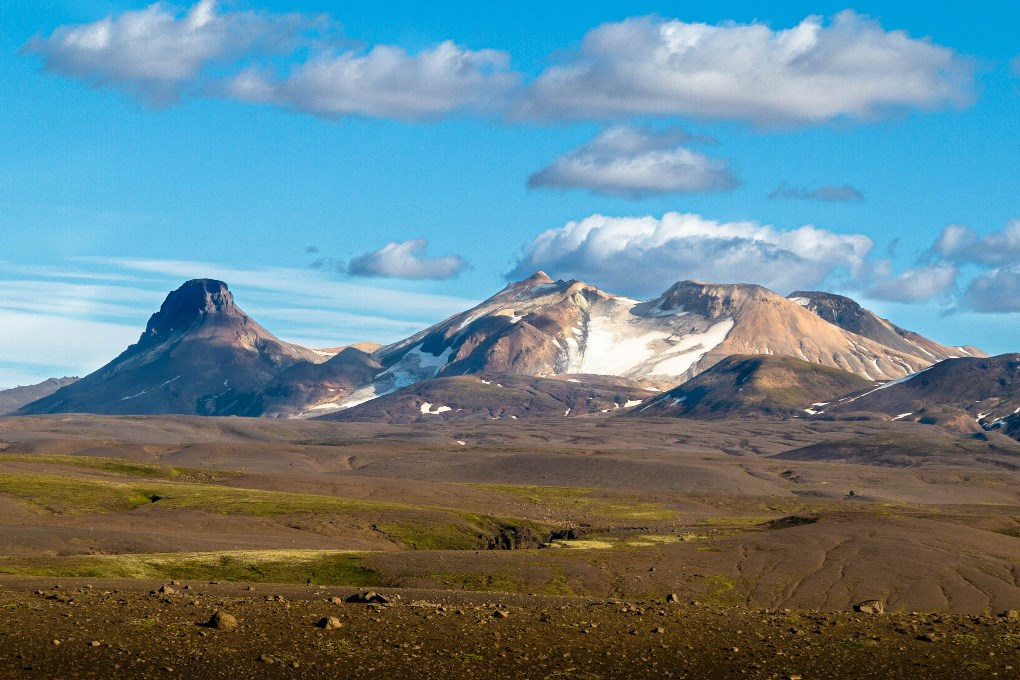 The Highlands are a particularly unique region of Iceland. Only accessible in the summer and only with a 4x4 vehicle, the Highlands feature mountains and hot springs, glaciers and rhyolite landscapes. Home to some of the most dramatic landscapes in Iceland, as well as excellent hiking, this region is a must-see for any outdoor adventurer. 
However, just roaming around the Highlands without a plan can get tricky, as the roads are very rough and mostly unpaved, and you'll come across a fair number of river crossings. 
For an easier time exploring, you can take the Kjolur Route, sometimes also just called Route F35 (after the road it follows). This particular route doesn't include any river crossings, so that's one less worry to cross off your list. Famous sites along this route include Gullfoss Falls, Hveravellir geothermal area and two glaciers, Langjokull and Hofsjokull. 
The route takes about 200 kilometres and is easily doable in one day, but two days is recommended for the full experience. Plus, if you rent a campervan, you can camp around Kerlingafjoll and Hveravellir. 
Again, this route is only accessible in the summer and with a 4x4 vehicle. This is because the route is an F-road, and the F-roads are summertime-only and legally require a 4x4 car. To learn more about what you can expect on the F-roads, check out our guide to the Highlands F-Roads.
The Silver Circle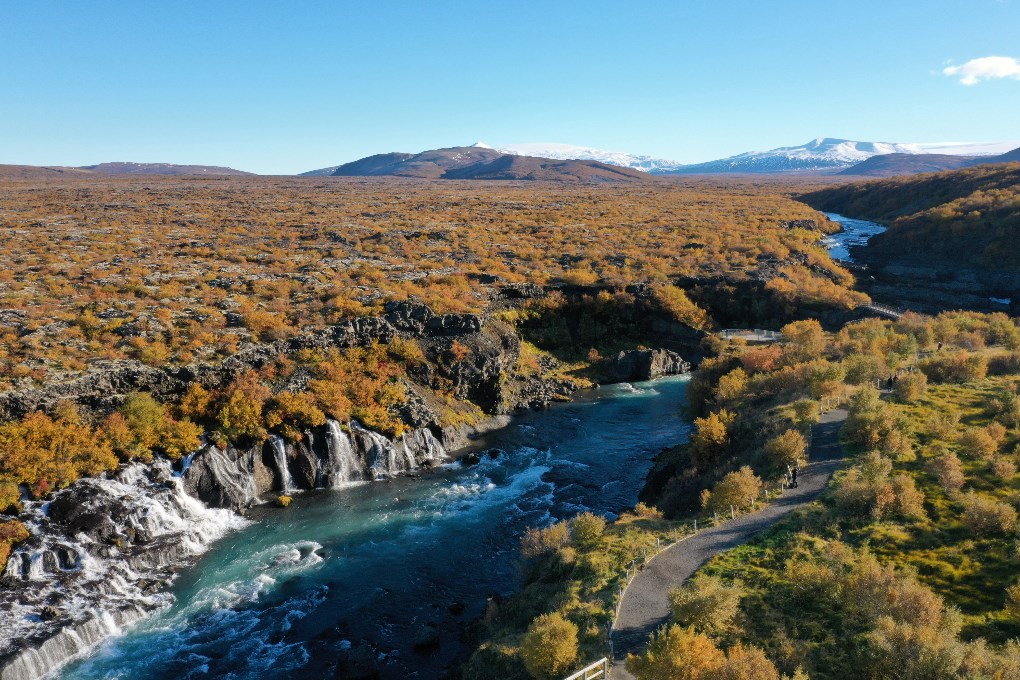 Beyond the Golden Circle and the Diamond Circle, there's also the Silver Circle. Located in West Iceland, this easy-to-reach, but not-as-popular route can be done in just a day if you start in Reykjavik, though you can slow it down and enjoy it at a more leisurely pace as well. The 82-kilometre route passes hot springs, historical sites, waterfalls, lava tubes, glaciers and more. 
The Silver Circle is accessible all year round, but a 4x4 vehicle is recommended during the winter, to account for any bad weather. 
Ready to Start Planning Your Iceland Road Trip Adventure? 
Picking one of the above scenic Iceland driving routes for your upcoming trip can make your Iceland vacation all the easier. With the planning already done for you, you can focus on only the very best part: having fun in one of the most beautiful destinations in the world. 
After you've picked the best Iceland road trip route for you, all that's left to do is book your car rental, to take you from Point A to Point B. Check out the range of vehicles available from Lava Car Rental today.