A Guide to Driving in Iceland in August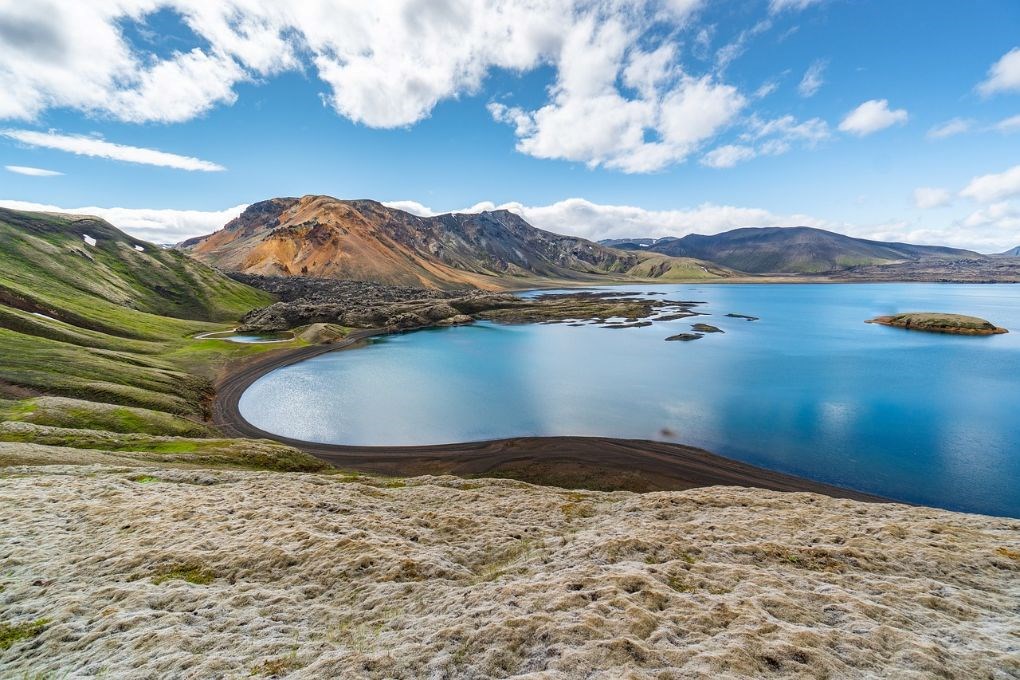 Planning on visiting Iceland in August? August is the perfect month for you to experience a self-driving trip around our beautiful country. The roadways are clear, the weather is wonderful and there's so much to see and do. 
However, before you embark on your road trip to Iceland in August, there are a few things you'll want to know, like….
What are the road conditions like in Iceland in summer?

What kind of rental car will I need?

Where should I go while self-driving in Iceland in August?

What should I do?

What should I pack?
So you'll be fully prepared once you arrive for your Iceland road trip, we're covering all this and so much more!
Is August a Good Time to Visit Iceland?
First things first, is August a good time to visit Iceland? Absolutely — and there are so many reasons why! 
There is, for starters, amazing weather, as August is Iceland's hottest month of the year. The weather is superb and, because of this, you'll easily be able to access areas of the country that you might not be able to access during the winter, such as the Highlands. 
It's also right between peak Midnight Sun season and peak northern lights season in Iceland, come August, which means you can get a taste of both experiences, if not the full experiences that you would get if you visited Iceland earlier or later in the year. 
If you were hoping to see the one-of-a-kind Iceland Midnight Sun, the days of the year when the sun literally never sets, then you'll want to visit Iceland in June, preferably. Likewise, if you want to visit Iceland in order to see the northern lights, you'll want to visit in either December or January, when the increased darkness allows for better northern lights viewing (it's basically impossible to see the northern lights in Iceland in the summer!).
That said, in August, you won't get to see the full Midnight Sun and the northern lights are pretty scarce until the end of the month, but, if you arrive on the right days, you could just see one or the other. At the start of August, the sun rises around 4:30 a.m. and sets around 10:30 p.m., creating an atmosphere similar to what you might get around the Midnight Sun. At the end of August, there's less sunlight, with sunrise usually occurring around 6 a.m., and darkness falling around 9 p.m., after which you have your chance at seeing the northern lights. 
Of course, since summer, in general, is Iceland's high tourist season, you will find that you're around larger crowds than you would be if you visited Iceland in the winter, and the travel prices may be a bit higher, due to the increased demand, but if you aren't bothered by either of those facts, you'll find loads to love in Iceland in August.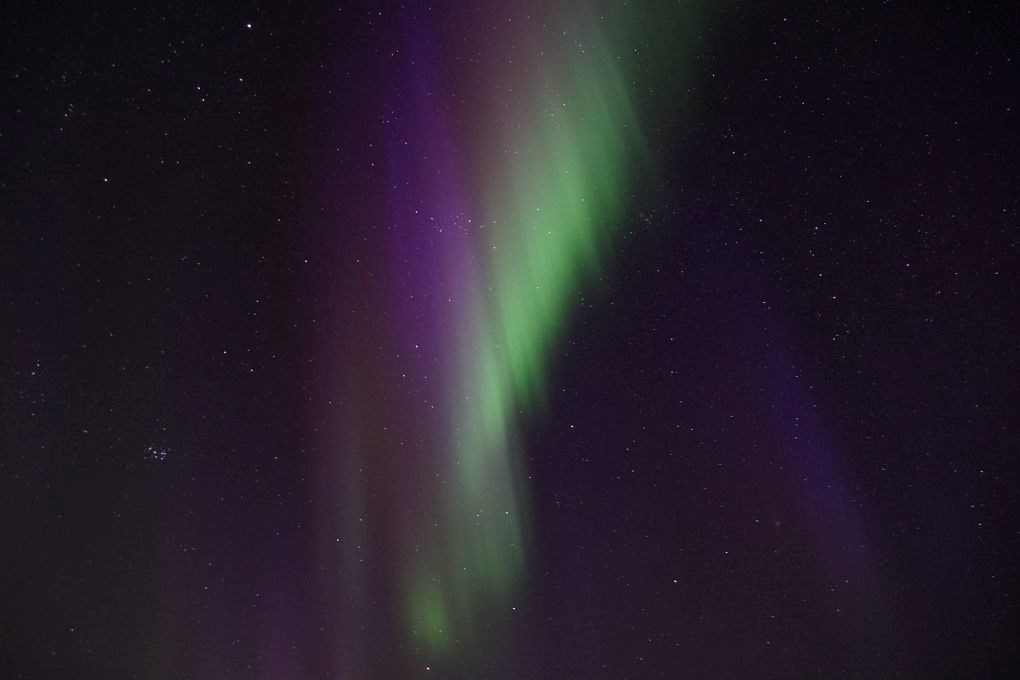 Weather and Temperatures in Iceland in August   
So what can you expect as far as weather and temperatures in Iceland in August? While we said that the weather was the hottest and best of the year, what exactly does that mean? 
Well … don't pack your shorts and tank tops just yet. Hot in Iceland means that temperatures will fall between 50 degrees Fahrenheit (or 10 degrees Celsius) and 70 degrees Fahrenheit (or 20 degrees Celsius). The weather will seem warm to most travellers visiting Iceland for the first time, but not overly so. 
You'll still need a jacket on many days, and you'll want to pack some waterproof wear as well. Wind and rain start to pop up more in August. 
Renting a Car in Iceland in August
So what will you need when it comes to renting a car in Iceland in August? Here's everything you need to know, starting with…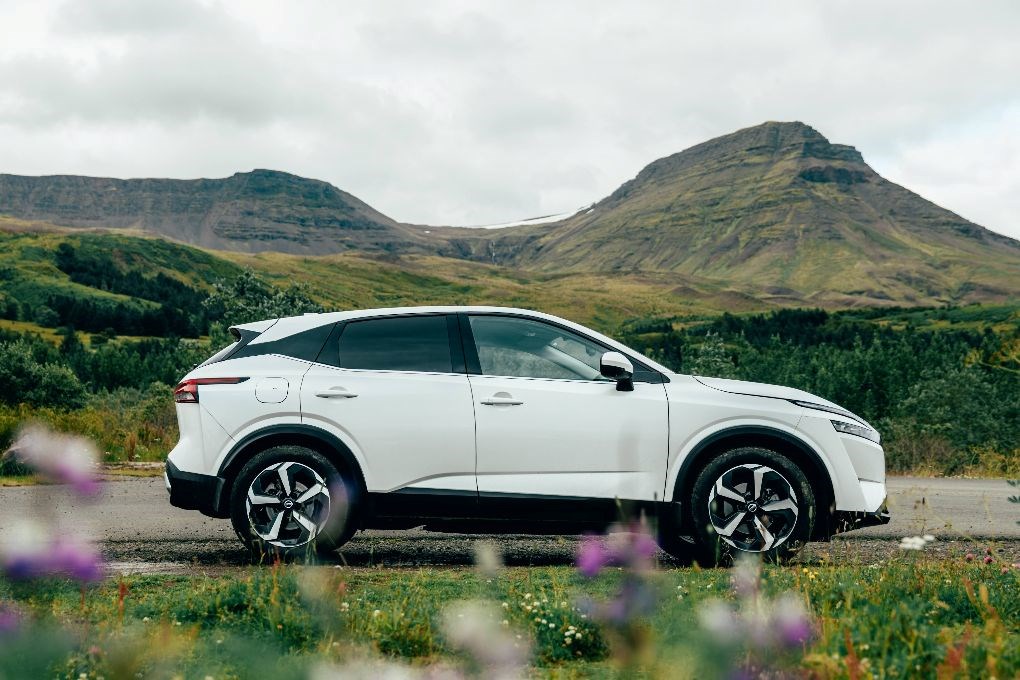 Should I rent a car in Iceland in August?
Yes! Absolutely! There are so many reasons why renting a car in Iceland at any time of year, not just August, makes a great way to get around the country. 
You enjoy increased independence and freedom because you can go wherever you want, whenever you want, in a way that you just can't if you're travelling with a tour or relying on Iceland's very minimal public transit. You can be more flexible with your itinerary and stop off and see the sites you want to see. You can take time to take in the scenery and go with the flow. 
Plus, as you're rolling along in your rental car, you'll be able to also soak in all of the gorgeous summer Iceland landscapes.
The only downside and thing you'll want to consider? Since August is high tourist season in Iceland, rental car companies are often fully booked throughout the month, with all of their cars rented out. So, if you do want to drive around Iceland on your own during your upcoming August visit, you'll want to book your rental car as soon as possible.
What are the best rental cars in Iceland in August? 
Luckily, even though you'll want to book in advance and rental cars are a bit scarce otherwise during the month of August, you do at least have a nice range of rental car options.
If you're staying on main roads, like if you're just visiting the highly trafficked Golden Circle or sticking near Reykjavik, then an economical 2WD vehicle will safely get you around (so long as a 2WD is big enough for your crew). 
If you're going to the Highlands or other, more rugged and rural areas, you'll need a 4x4 vehicle. 
Camping is also an option in Iceland in August, so you might choose to rent a campervan rather than a car during your visit. Doing so comes with a lot of added perks, as you'll be able to camp around the island without needing to book pricey hotels, both saving you money and giving you added freedom and flexibility. Lava Car Rental offers a range of spacious campervans outfitted with everything you need to enjoy living on the road.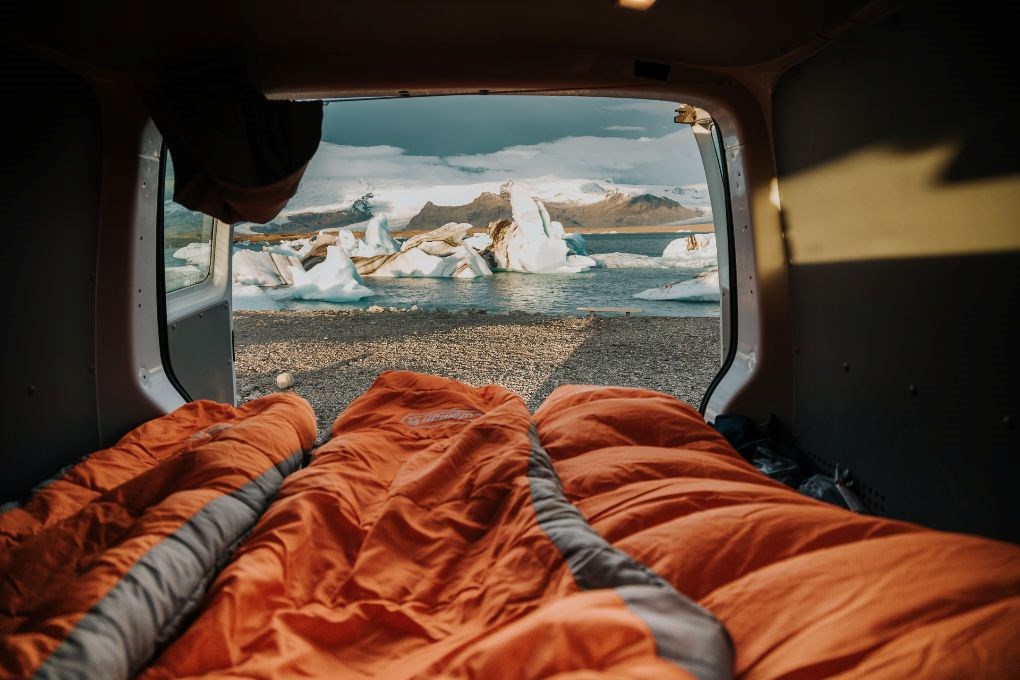 What are the road conditions like in Iceland in August? 
Driving in Iceland in summer means great road conditions that are easy even for drivers who've never driven in a foreign locale before. Plus, also thanks to the great weather, all the roadways throughout Iceland are open. 
You'll find that, on the main roadways and those that are highly trafficked, the roads are in great condition, clear and safe. 
For more rural roads and F-roads throughout the Highlands, the roads are a little more rugged and challenging. However, with a 4x4 vehicle, you'll be able to easily get around. Just make sure you read up on what you need to know about driving on F-roads before you arrive and don't neglect renting a 4x4 SUV or other car. A 4x4 vehicle is required for driving on any F-roads, by Icelandic law. 
What kind of car rental insurance should I get in Iceland in August?
When you book your car rental in Iceland, you'll also want to buy some car rental insurance. While, if you book a car with Lava Car Rental, your vehicle will come with some basic insurance bundled into the price of your rental, you can further upgrade your car rental insurance package to keep you better protected.
We always recommend that our clients purchase full rental car protection, so that they're not left covering vehicle damage that can occur during a road trip (as fixing these damages can become quite pricey).
Lava Car Rental's full protection package includes a super collision damage waiver, theft protection, gravel protection, sand and ash protection and tyre protection. 
What to Do in Iceland in August
So once you've made it to Iceland and your car rental is ready, booked and waiting to take you off to see some of Iceland's best sites, what should you actually do? We have a few suggestions.
Iceland is consistently ranked as one of the best destinations in the world for hiking — and August just so happens to be one of the best months to experience hiking in Iceland, thanks to the great weather. All of the best hiking trails are open and you'll be able to easily trek out into the Icelandic countryside, whether you prefer a more leisurely, beginner-friendly hike, or you'd prefer something a little more strenuous and challenging. 
For more specific hiking recommendations, check out our guide to the best hikes in Iceland. 
Whether you enjoy it just during a gentle nature walk, or you try it out while you're hiking through one of Iceland's more remote regions, berry picking yields extremely tasty treats during the month of August. Keep your eyes peeled for blueberries, bilberries, wild strawberries, crowberries and bramble berries as you make your way through Iceland's countryside.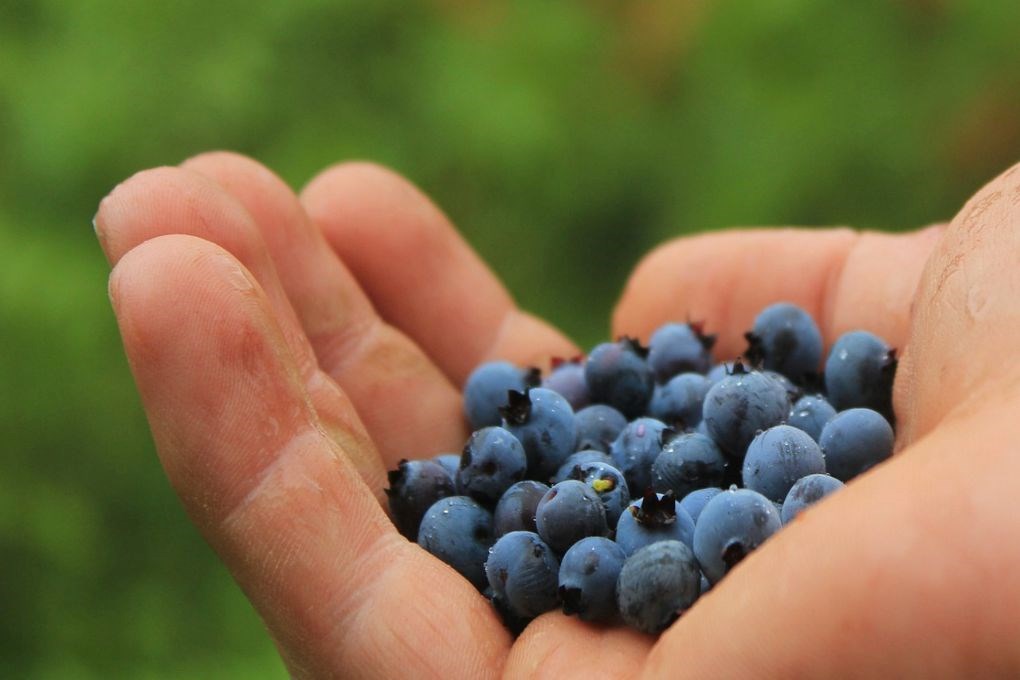 Don't fancy yourself a camping fan? Then you might not have ever tried camping the way we like to do it: in a campervan! Combine your accommodations with your transportation, in a campervan that allows you to sightsee and sleep in comfort, no matter where you are in Iceland. 
Camping in August is a great choice, as it helps you avoid some of the pricier hotel costs (remember: this is peak tourism season in Iceland, so costs are high in general) that you might encounter otherwise, and the weather is amazing, so you can enjoy the great outdoors without bundling up or feeling all sweaty and uncomfortable.
Wildlife watching is a popular activity in Iceland, and there are two distinct animals that you'll want to look out for if you visit during the month of August: whales and puffins.
August is the best time to see whales off the coast, so book a whale watching excursion and get up close and personal with these magnificent animals. Or, drive up along Iceland's coasts to check out the puffin habitats along the cliff sides. 
Relax in a geothermal pool
While Iceland might not be an August destination where you can lay out on the beach in your swimsuit, you'll still want to pack your swimwear anyway, so you can check out our amazing geothermal pools. 
Located all across the country, these hot springs make for a relaxing dip. You can find a range of different geothermal pools around Iceland, from very developed, spa-like pools to rural, undeveloped pools. 
Here are our top recommended Icelandic geothermal pools to add to your itinerary. 
Experience the northern lights
As mentioned, while it's not as common to see the northern lights in Iceland in August as it is to see them in the heart of winter, it's not entirely out of the question, if you're visiting at the end of the month. 
For your best chances at spotting them, check out our guide to chasing the northern lights. 
If you're not an avid outdoors person, you may find yourself a little out of your element when it comes to exploring Iceland's vast and dramatic terrain. If that's the case, consider booking an outdoor tour, so you can explore Iceland with the help of a trained and knowledgeable guide. From kayaking tours to glacier hiking tours to boat tours, there are a lot of Iceland outdoor tours to choose from. 
Events in Iceland in August
If you love to experience a new destination by joining the locals at some of the area's best and biggest events, you'll have plenty of ways to do so when visiting Iceland in August. Our premiere events of the month include…
Verslunarmannahelgi Holiday Weekend (August 1-5)
Also called the Merchant's Holiday, this holiday that falls on the first Monday of August stretches over three days to create a long weekend. It's a time to celebrate the end of summer and get outdoors to experience the last of the sunshine and warm temperatures, before fall and winter begin. (If you're from the United States or Canada, you can think of this holiday weekend a little like Labor Day.) 
Crowds are high over this holiday weekend, with not only travellers, but locals as well, travelling around the country to attend various celebrations. One of the most popular is Þjóðhátíð, an outdoor music festival in the Westman Islands. If you want to attend, be sure to book your tickets in advance!
Reykjavik Pride Festival (August 8-17)
Reykjavik's Pride Festival celebrates the LGBTQIA community with a parade, festival, parties and more, over the entire week. 
Fireworks at Jökulsárlón (August 17)
This unique, once-a-year fireworks show takes place in southern Iceland, with fireworks shot off over the glacier lagoon. You do have to pay a small fee in order to attend this event, but it's well worth it and one of the best summertime events to attend in Iceland.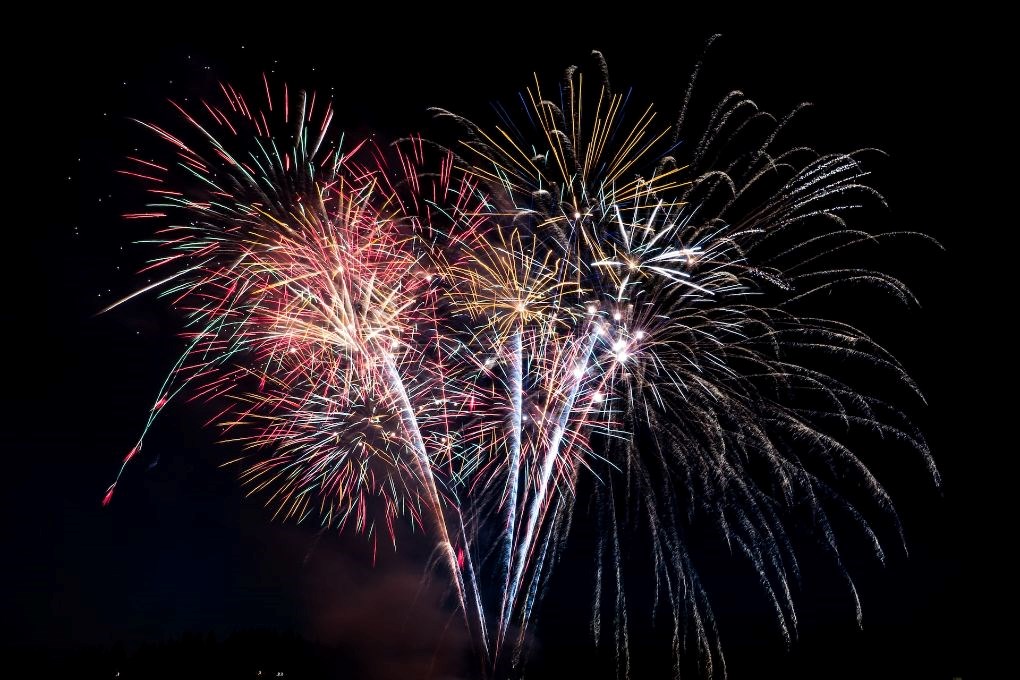 Menningarnótt (August 24)
This cultural festival combines music, art and more fun over one day in Reykjavik. There are multiple stages and concert venues that participate, and the event draws huge crowds into the city, up to a hundred thousand people. 
What to Wear in August? 
Already have in mind some of the things you want to do, see and experience while visiting Iceland in August? As you pack your bags, think about the weather and the activities you plan on enjoying. Unlike how you might for other summertime trips, for a summer trip to Iceland, you will still have to pack some jackets and other cold-weather gear, just to ensure you're prepared for some of those chillier evenings. 
We recommend that you pack…
A waterproof and windproof jacket

Sturdy hiking boots

Fleece and other layers

Plenty of socks

Scarves, hats and gloves

Sunglasses

Swimsuits 

Sunscreen

Cap

An eye mask for better sleep during some of the brighter days of the month 
Where to Go in Iceland in August 
Beyond what you should do in Iceland in August, and what events you should attend, where should you go in Iceland in August, for a full road trip experience? 
Our top recommendations include…
The Ring Road encircles the entire island, allowing you to see most of Iceland's varying regions and topography with one easy-to-follow route. Taking a road trip around the Ring Road is very popular, as there's so much to do and see along the route, and the route is very safe, especially in the summer, when you don't need to worry about winter weather. 
We generally tell clients that they can expect travelling the Ring Road to take about seven to 10 days.
The Highlands and destinations like Landmannalaugar, Thorsmork and Kjolur are only accessible during a few limited months per year, when the snow and ice aren't treacherously blocking the rough, rugged roadways. If you're an outdoors enthusiast and always on the hunt for the best, most dramatic scenery, and you're visiting Iceland in August, you won't want to miss visiting. 
Just make sure you're prepared for the F-roads, with our guide to driving Iceland's roughest roads.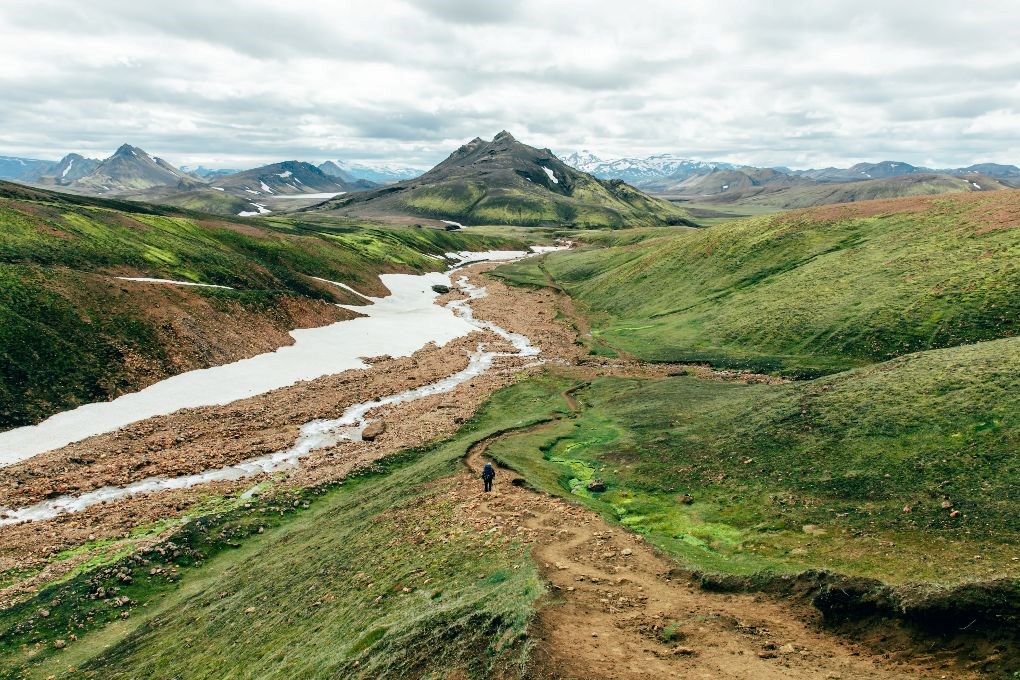 While the Westfjords aren't always completely cut off in the winter months, they are much more easily traversed during the summer. So, if you want to see some remote, coastal areas, with lots of wildlife watching opportunities and hiking, make tracks for the Westfjords. 
Quick Tips for Driving in Iceland in August 
Can't wait to get on the road? Before you go, remember…
It's important to rent the right car for your needs while in Iceland, for both comfort and safety

Make sure to cover yourself with the right rental insurance, so you're not stuck with costly out-of-pocket fees

Check

vedur.is

and

road.is

before you drive anywhere in Iceland, for up-to-the-minute weather and road condition updates

Don't be afraid to adapt your plans if the weather looks bad (especially in rugged areas like

the Highlands

)

Always follow

Icelandic driving and parking rules 
Is it Worth Visiting Iceland in August?
So, has all the above convinced you yet that self-driving to Iceland in August is an amazing decision? This is one entirely worthwhile trip that you'll remember for the rest of your life. With the gorgeous summertime scenery, mild weather, unique geography and so many fun events going on in August, there's nothing like a trip to Iceland this time of year.
If you need help booking a car for travelling to Iceland in August, get in touch. The pros at Lava Car Rental can help you pick your ideal fit from our large selection of vehicles.