A Guide to Visiting Iceland for Christmas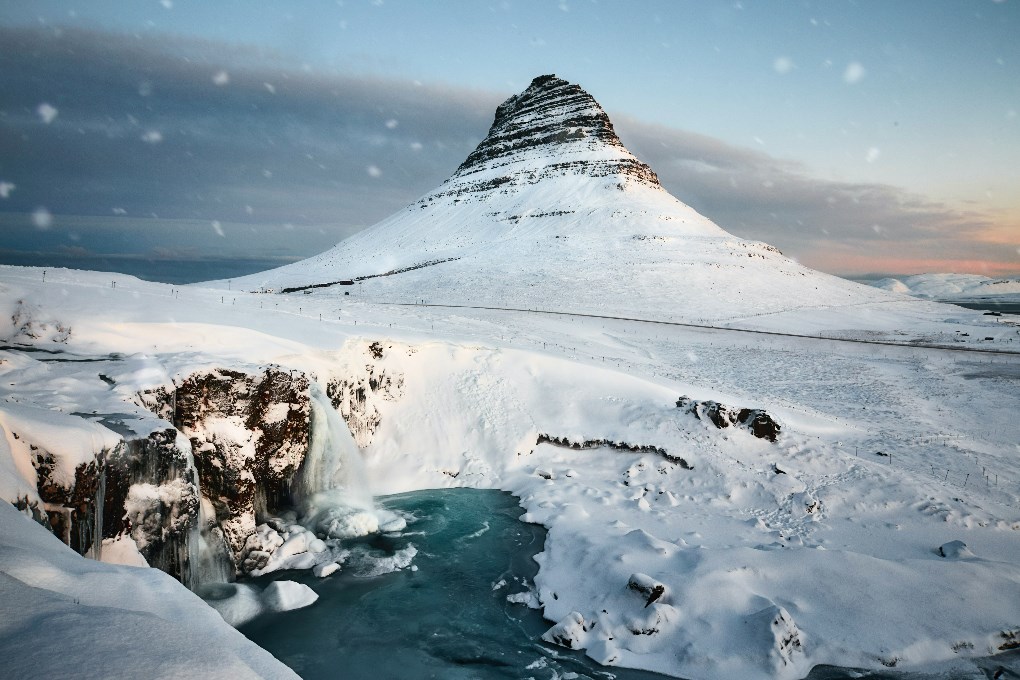 Christmas in Iceland is a magical time of year. The country, cloaked in snow and ice, aglow with the northern lights (and holiday lights!), feels extra-festive throughout the month of December. 
If you're considering taking a trip to Iceland in the winter, though, there are a few things you'll need to know, especially if you plan on driving in Iceland in December. Here's everything you'll need to keep in mind, plus the answers to some of the most-asked questions about spending Christmas in Iceland. 
What's Christmas Like in Iceland?
Christmas is inarguably Iceland's largest holiday. The Yuletide season incorporates centuries-old traditions, religion and folklore, for a unique cultural experience that's sure to delight. 
Throughout the entire month of December, you can find locals celebrating the holidays with parties and dinners, traditional Yuletide food and drink, extravagant decorations and other fanfare. However, despite all the hubbub that occurs around Christmas, Icelanders also use this time of year to enjoy a little quiet time; it's not unusual for Icelanders to cosy away indoors in December for an evening of reading, baking or sipping a warm drink by candlelight. 
When is Christmas in Iceland?
Sure, you know that Christmas falls on Dec. 25, but Icelanders celebrate Christmas throughout the entire season. The majority of festivities take place Dec. 23–26, but, in late November, you can expect decorations to go up and, in early December, you might spot the Yule Lads (the Icelandic version of Santa Clauses) in Reykjavik and advent calendars in every home.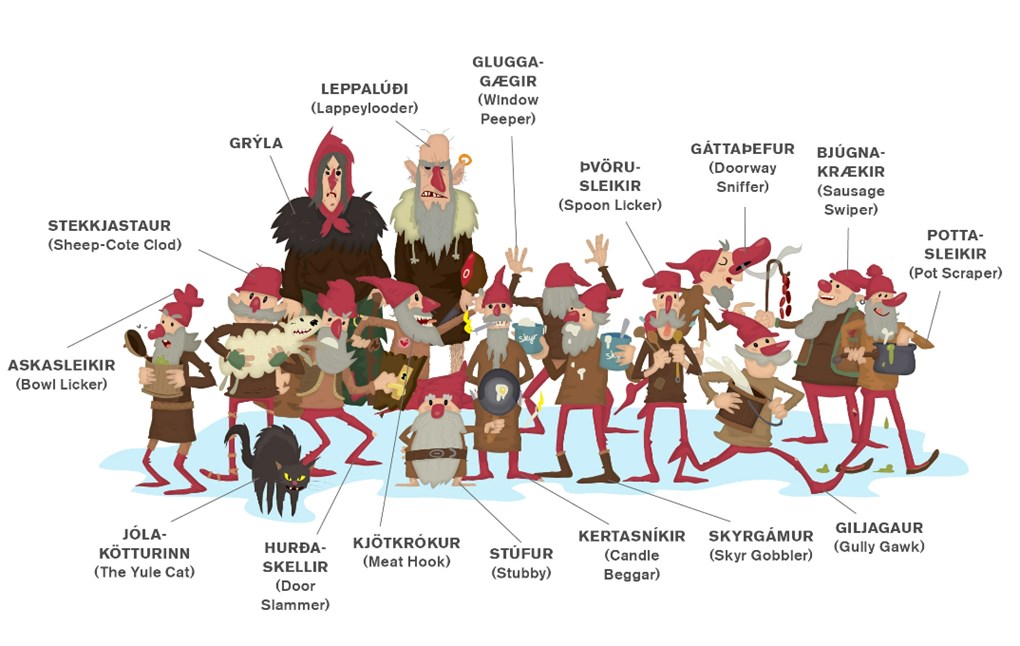 Right after Christmas celebrations are concluded, the New Year in Iceland kicks off Dec. 31–Jan. 1.
How does Iceland celebrate Christmas? 
So what's a typical Christmas week like in Iceland?
On Dec. 23, things start up with Thorlak's Mass. The occasion is similar to Christmas Eve celebrations in other countries, as Dec. 24 in Iceland is usually reserved for families and private celebrations. Thorlak's Mass is the general term for the entire Dec. 23 day, during which last-minute presents are purchased, friends get together for their own festivities and things in the towns are generally still pretty busy. 
Dec. 24 is, of course, Christmas Eve. In Iceland, rather than wait to celebrate on Christmas morning, most will start their official Christmas celebrations on Christmas Eve night. The Christmas dinner is typically held around 6 p.m. on Christmas Eve, families exchange presents and, afterward, some attend a church service, while others spend the evening at home. 
On Dec. 25, actual Christmas Day, many Icelanders often expand their celebrations to their larger families and extended family members, with similar celebrations, just not on such an intimate scale as those that occur on Christmas Eve. Some, however, simply use the day for relaxing.
On Boxing Day, Dec. 26, the family celebrations might continue, but others use the day for visiting cemeteries and remembering those who have passed on.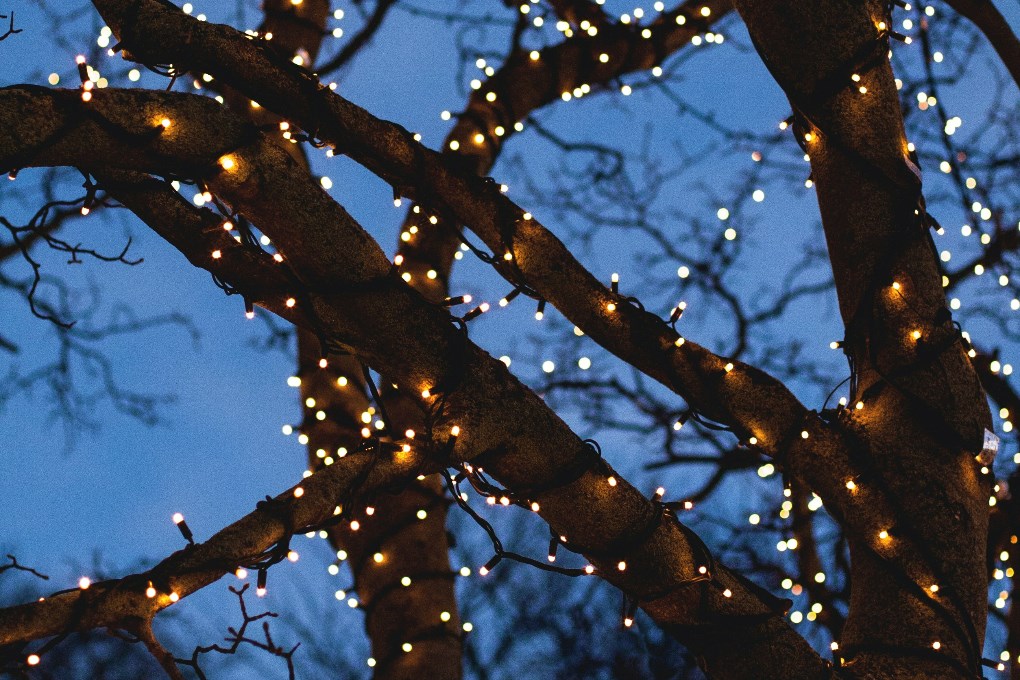 After a few days' break, New Year's Eve and New Year's Day come with their own celebrations, Dec. 31 and Jan. 1. 
What to Do During Christmas in Iceland
So, if you're visiting Iceland during the Christmas season as an international traveller, what can you do?
It's important to note that most businesses and indoor attractions are closed Dec. 24–26, as these are official holidays. If you want to sightsee during these three days, you'll want to visit public, outdoor attractions (like some of the country's volcanoes, waterfalls or hot springs) via your own rental car, reserved prior to the holidays' start. Otherwise, you'll be stuck in your hotel with not very much to do. 
Outside of these dates, though, you'll find lots to do in Iceland in December and during the days surrounding Christmas. Celebrate the holidays with Reykjavik's various festivities and events, from the Christmas markets to Christmas concerts to ice skating in the city centre. December is also a perfect time to go northern lights hunting, which you can do easily with a rental car. With a rental car, you can likewise travel around the country to attend various glacier hiking or ice caving tours in Skaftafell or Jokulsarlon.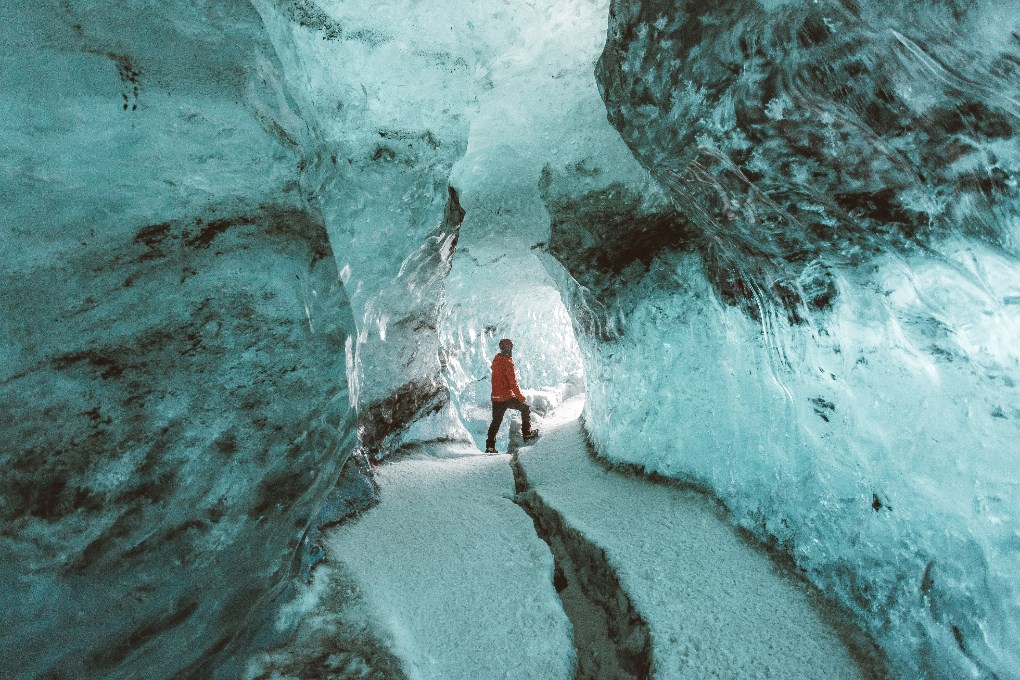 If your stay extends to New Year's Eve, be sure you don't miss the fireworks at Hallgrimskirkja Church in Reykjavik! 
Is Iceland a good place to visit at Christmas? What makes Christmas in Iceland special?
Overall, yes, Christmas in Iceland is so special and unique, you and your family will remember spending the holidays here for decades to come. There's so much that makes the Christmas season magical throughout the entire country, from the decor to the northern lights, the extended darkness to the snow and ice.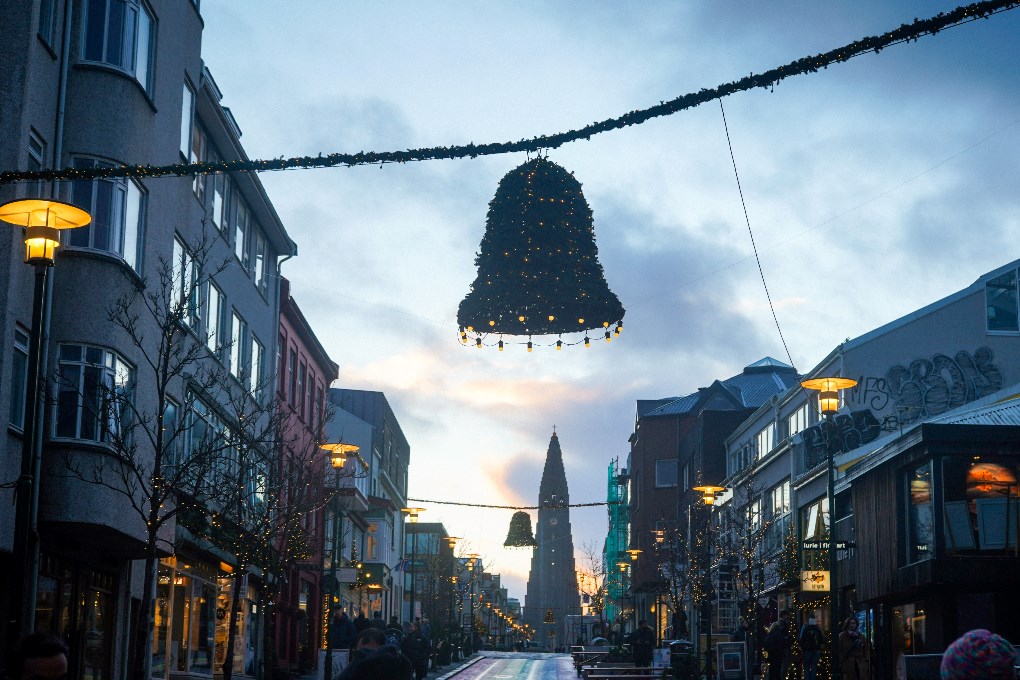 FAQs: Visiting Iceland During the Christmas Season
Have even more questions about visiting Iceland for Christmas? We've got answers! 
How cold is Iceland at Christmas?
While Iceland might be known as a snowy and icy destination, the winter temperatures throughout the country are comparable to those found in other northerly destinations around the world. You can expect average December temperatures to fall between 4 degrees Celsius (or 39 degrees Fahrenheit) and -2 degrees Celsius (or 28 degrees Fahrenheit). 
Is Iceland dark at Christmas?
Travel anywhere near the arctic and you can expect there to be limited daylight hours during the winter. However, while December is the darkest month of the year in Iceland, with only about five hours of sunlight per day, it's hardly cold and dreary here. The Christmas lights and cities and towns abuzz with holiday cheer keep things feeling festive despite the darkness. 
Can you see the northern lights in Iceland on Christmas?
Yes! Since December is the darkest month of the year in Iceland, it's the best time to see the northern lights. Check out our full guide to northern lights hunting in Iceland for tips on how to increase your chances of seeing the northern lights during your trip.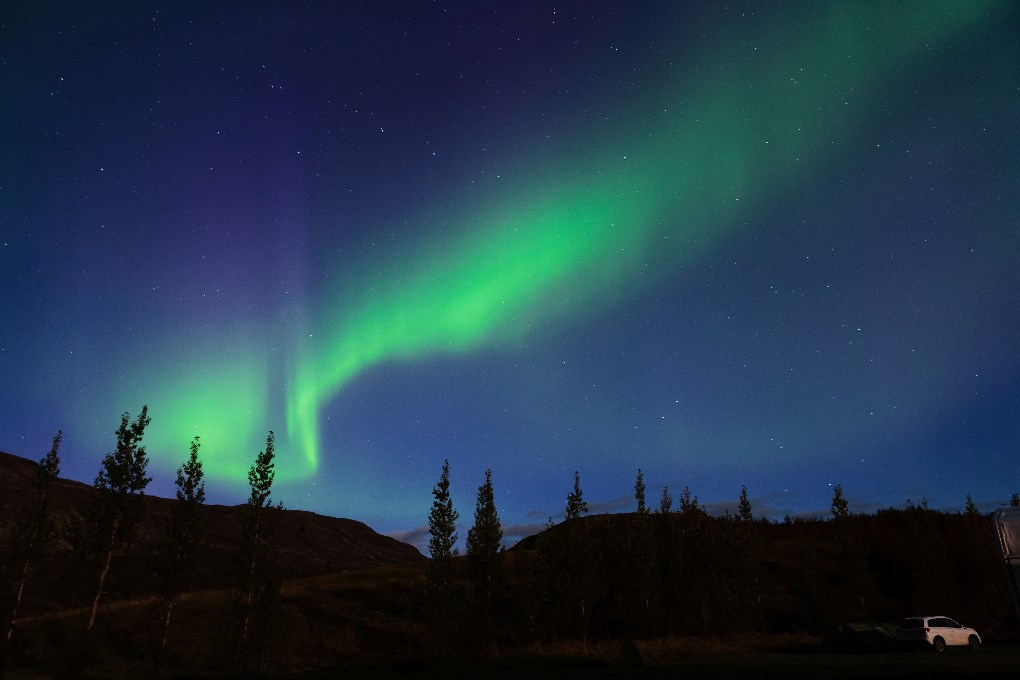 Is it expensive to travel to Iceland over Christmas?
It depends on how you plan your trip. Travelling specifically during the official holidays, Dec. 24–26 and Dec. 31–Jan. 1, will be more expensive than normal. However, if you travel on any of the days surrounding the official holidays, you'll be able to find more affordable travel prices, including more affordable flights. 
Overall, December is one of Iceland's least-popular months for travel, so travel fees for things like flights, hotel rooms and even rental cars are down. Still, though, despite lessened demand, it's wise to book your rental car in advance of your trip. There is a limited number of rental cars available throughout the country and they can get booked up pretty quickly.
What to Know About Driving in Iceland in December and Around Christmas
If you decide to rent a car for your trip to Iceland (which is your best bet for getting around during the holidays, as well as your top choice for saving money on a trip to Iceland), you need to know what to expect.
What is driving like in Iceland in December?
When you're driving around Iceland in December, you can expect some snow in some parts of the country, but not always. 
The Ring Road will nearly always be open during December, unless there's particularly bad weather, in which case, portions of the road will close. 
If you travel to the north or east of Iceland, road closures become more common, as the roads in these areas of the country aren't cleared as often. They're typically more heavily impacted by snow, ice, strong winds and other weather-related hazards.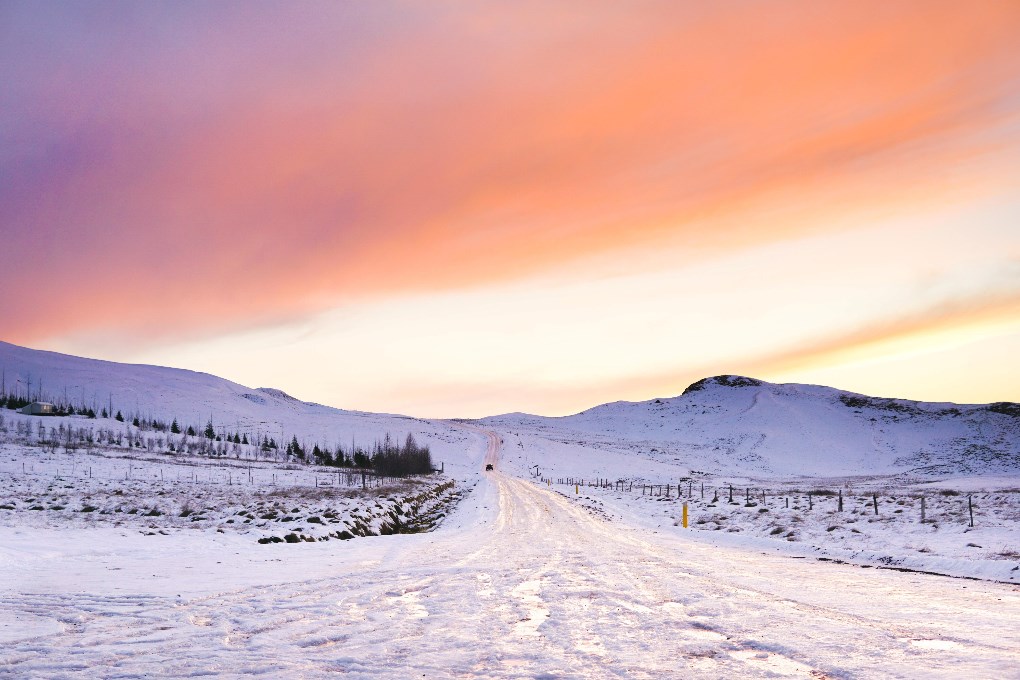 The F-roads are completely closed during the winter and the Westfjords are impassable. 
Wherever you plan on driving while in Iceland during the winter, though, always keep an eye on road.is, as well as safetravel.is and vedur.is, so you can stay up to date on the latest weather forecasts and road statuses. 
Is it difficult to drive in Iceland in December?
No, it's not necessarily difficult to drive in Iceland in December. However, a fair degree of caution is needed, to keep you safe during your travels. For the safest, easiest driving experience, stick to the larger cities, like Reykjavik, or the most frequently travelled routes, such as the Golden Circle or Ring Road. Both have plenty to see and do along them, and are well-maintained throughout the winter. 
For more information along these lines, be sure to check out our guide to driving in Iceland in the winter.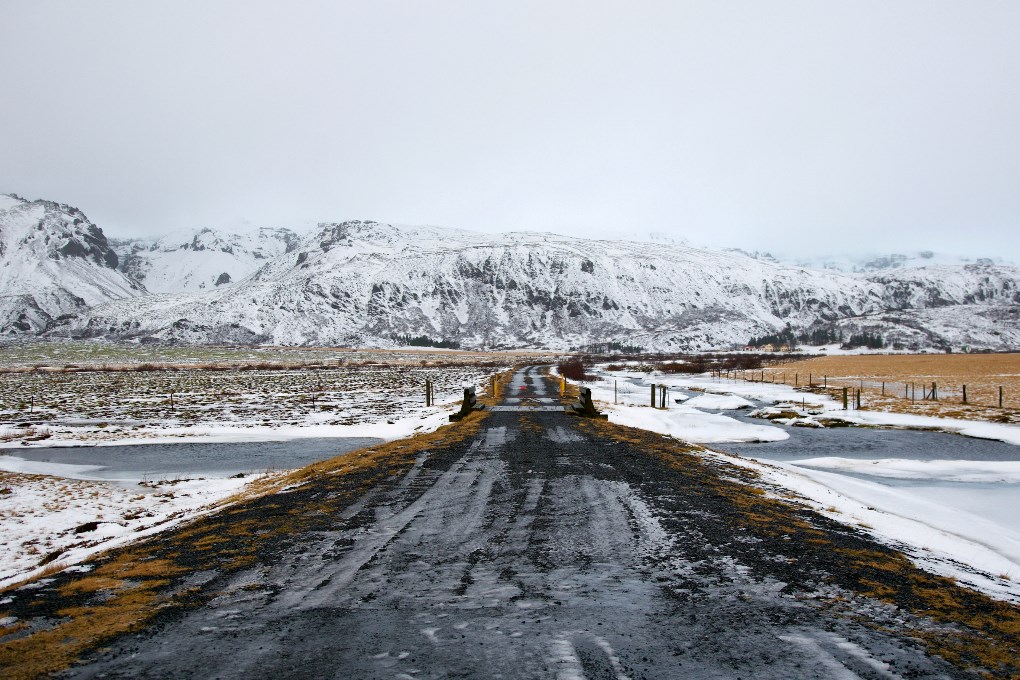 What are the best rental cars to drive in Iceland in December?
We always recommend our clients rent a 4x4 vehicle during their winter trip. There are many reasons for this, but, primarily, renting a 4x4 vehicle will give you more traction and greater clearance, which are both necessary during inclement winter weather. 
You can rent a variety of 4x4 vehicles, ranging in size. Both manual and automatic 4x4 cars are available, seating between five and seven people. You can also rent 4x4 campervans. 
All Lava Car car rentals are equipped with winter or studded tires from September to April, in accordance with Icelandic law.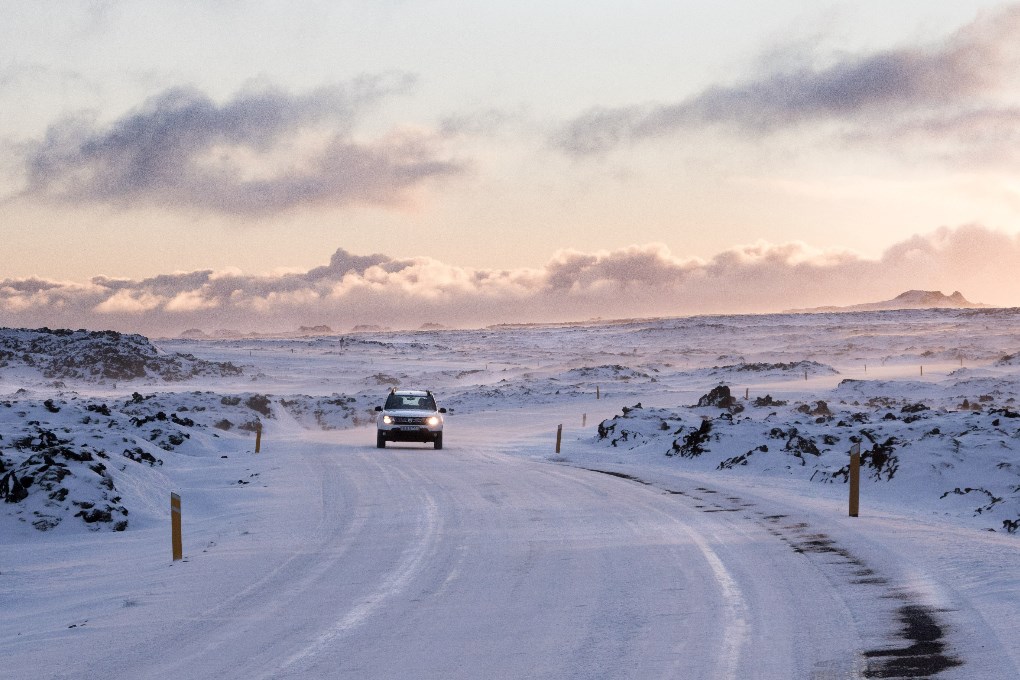 Do I need a 4x4 car to drive in Iceland in December?
But while a 4x4 car is best when driving around Iceland in the winter, is it absolutely necessary? No. 
There's no hard and fast rule that you need a 4x4 car when visiting Iceland in the winter. You can get by with a 2WD vehicle if you stick to Reykjavik and the Golden Circle. However, if you travel beyond these areas, you'll definitely find that a 2WD vehicle may slow you down, as you're forced to avoid roads that aren't as well-maintained or cleared, or stop driving completely as you wait for winter weather events to pass. 
Another thing to consider when renting a car in Iceland over Christmas
One last thing to remember as you plan your Christmas trip to Iceland? If you're renting a car, the car rental offices will likely be closed on the Christmas and New Year holidays. If you'll need to pick up or drop off your car around these times, be sure to check your provider's opening hours and holiday policy before you book. 
Will We See You in Iceland This Christmas?
Spending Christmas in Iceland will be an experience you won't soon forget! Come see what makes the holiday season so special in the land of fire and ice. With the right rental car, you'll be able to easily get around the country and see all the Yuletide festivities and magic it has to offer.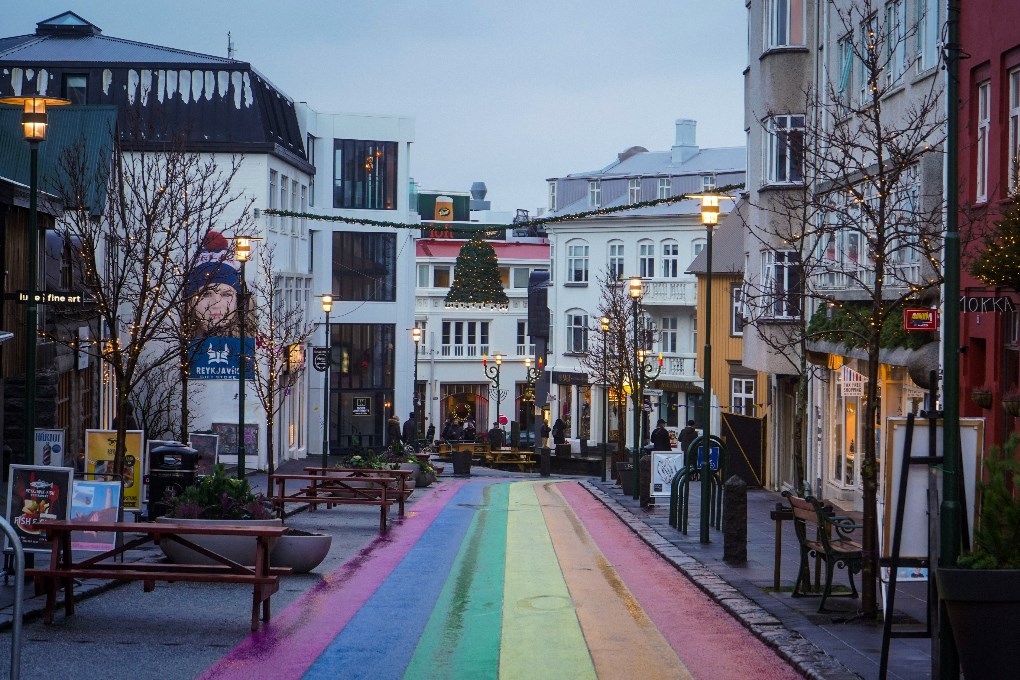 Check out the 4x4 vehicles Lava Car Rental has available for your upcoming visit and be sure to check out our blog for more information on driving around Iceland during any time of year.