A Guide to Driving in Iceland in February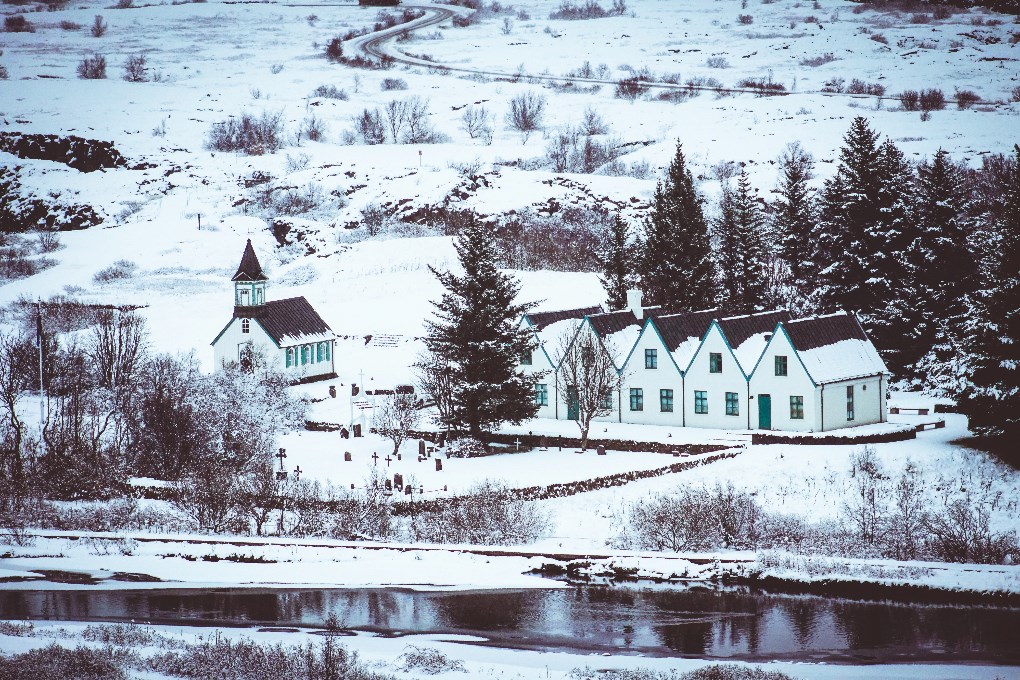 Planning a road trip to Iceland in February? There's a lot you'll need to know about Iceland in winter (or, more specifically, driving in Iceland in winter) to ensure you have both a safe and enjoyable trip. 
In this article, we're answering all your questions about…
What to do in Iceland in February

How to get around Iceland in the winter

What it's like to drive in Iceland in the winter

Events you can attend while visiting Iceland in February

And more!
Is February a good time to visit Iceland?
February is a great time to visit Iceland — if you want a certain type of experience. If you're the type of traveller who prefers warm temperatures, peaceful weather and easy travel around your destination, then you might want to head elsewhere. However, if you're looking for dramatic winter landscapes, adventure around every turn, gorgeous northern lights viewing and fewer crowds than you'll find elsewhere, then Iceland could be your perfect fit.
The main things that make visiting Iceland in February a good idea?
You'll save money on flight fees, accommodations, rental cars and more, because demand is low.

You'll enjoy easier access to many outdoor activities, without crowds, as winter is low season in Iceland.

You'll have a great chance of seeing the northern lights, but the days are starting to get longer and you'll enjoy more daylight than you would if you visited

Iceland in January

.
Is February a good month to see the northern lights?
So, yes, visiting Iceland in February is great if you want to see the northern lights. The days are still dark enough and short enough that you'll have plenty of time to see the lights any given night. 
Check out our full guide for more tips on northern lights hunting in Iceland, no matter when you visit Iceland. (The northern lights season runs September through April, with your greatest chances of seeing the lights being right in the middle of that eight-month span of time.)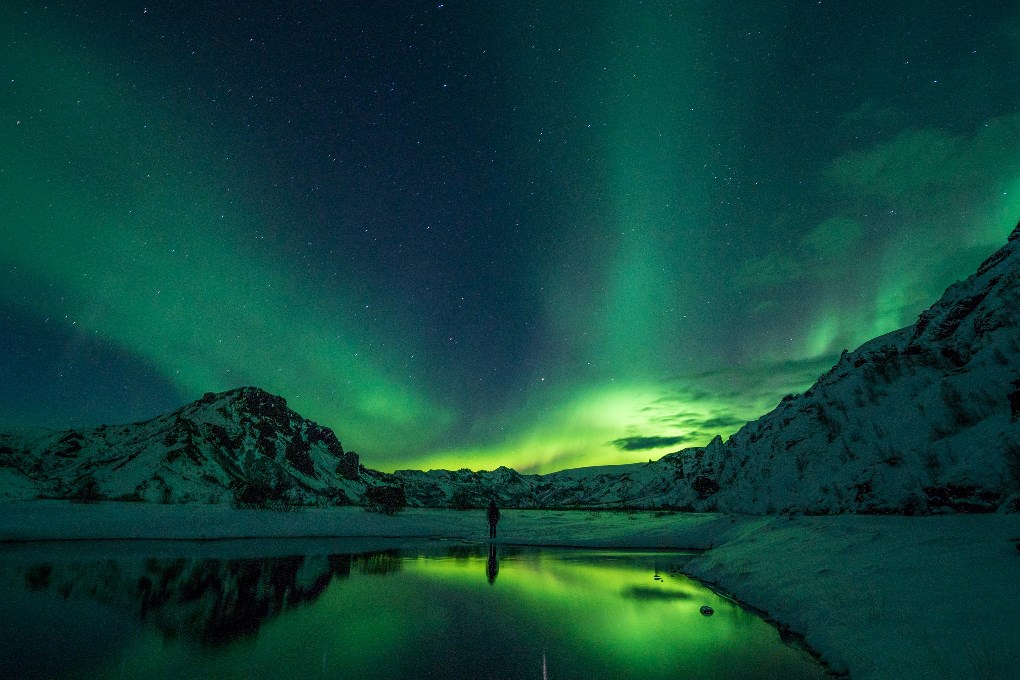 Weather in Iceland in February
The one big thing that's going to really impact driving in Iceland in February? The weather. In fact, the weather is going to impact just about everything you do in Iceland during a winter trip. 
Winter weather in Iceland is typically unpredictable, with lots of precipitation. You'll get rain, snow or sleet at one part of the day, and then sunshine and mild temperatures and clear skies the other part of the day. Storms can pop up and last for just a few hours, or they can stretch on for multiple days. 
Here's what you need to know. 
How cold is Iceland in February?
The average February temperatures in Iceland are between -3 and +3°C or 26-34° Fahrenheit. However, this temperature can feel colder thanks to the wind chill. Still, for many travellers, these temps aren't nearly as cold as they expected to experience in Iceland in the winter! These warmer, milder temperatures are made possible due to Iceland's geographic location along the Gulf Stream current, which brings warm waters up from the earth's Southern Hemisphere. 
Still, even though these temperatures might not be as frigid as what you were expecting to experience during your February trip to Iceland, do note that things are still quite cold and wet if you're not used to these temps, so pack accordingly. Make sure you bring lots of layers, waterproof clothing, a warm jacket and other necessary items. Read up on all the things to pack for an Iceland trip before you start, so you don't miss a thing.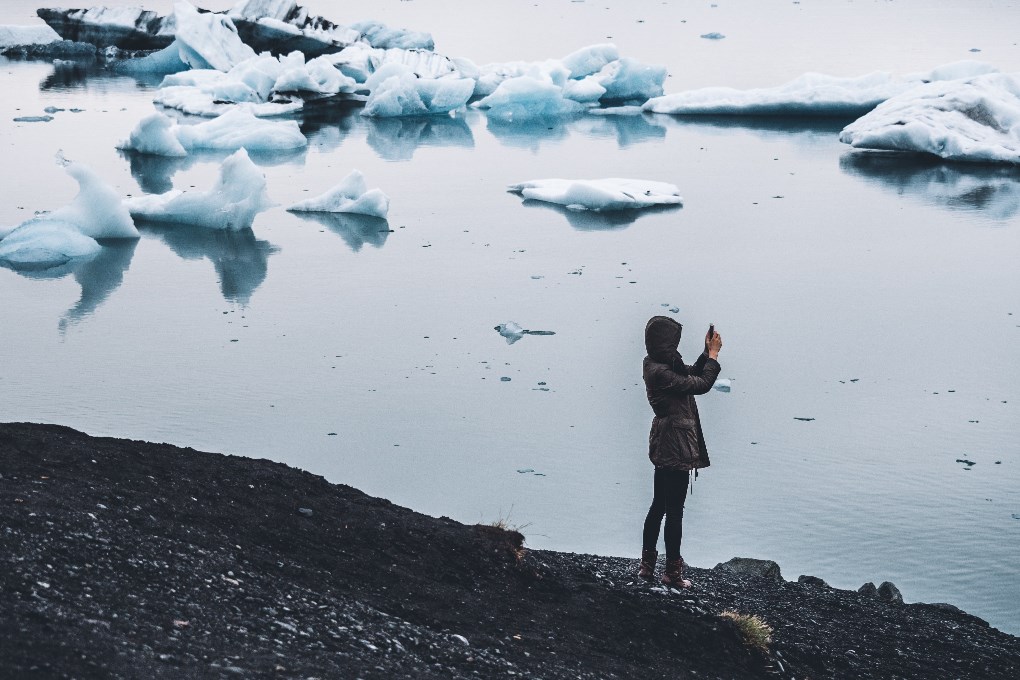 How many hours of daylight are there in Iceland in February?
Over the month of February, the days begin to lengthen at a pretty speedy rate. So, depending on whether you visit Iceland during the beginning of February or at the end of February, you'll experience more or less daylight accordingly. 
On Feb. 1, for example, our sun rises around 10:07 a.m., while it sets at around 5:16 p.m., giving us just over seven hours of daylight. On the last day of February, though, Feb. 28, the sun rises at 8:38 a.m. and sets at 6:43 p.m., for more than 10 hours of daylight!
If you want more daylight during your trip to Iceland (which results in more driving time for your itinerary, as well as greater ease of getting around at some of the country's outdoor attractions), then visit us toward the end of February. 
If, though, you want more time and opportunities to hunt for the northern lights, be sure to visit at the start of the month. More darkness equals more chances to see the lights!
Will there be snow in Iceland in February?
It all depends on what part of Iceland you're visiting! If you're just visiting Reykjavik and the southern portion of the country, you might not see all that much snow, as the warmer temperatures in that region can melt the snow cover. However, largely, most of the rest of the country is covered in snow, especially in the northern regions, where the weather is usually colder, darker and icier.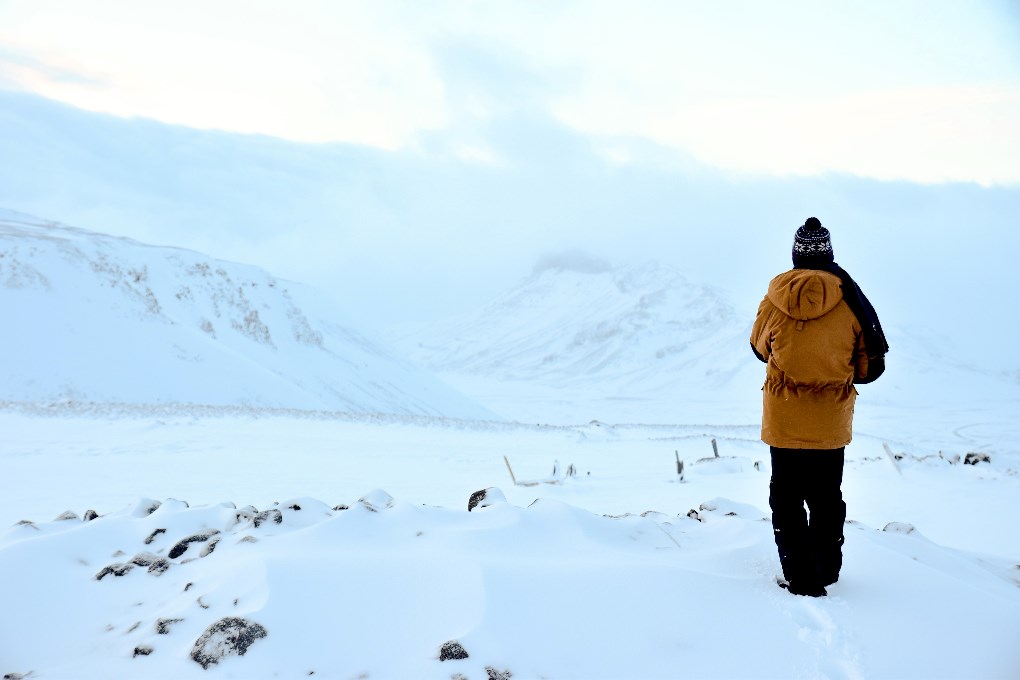 Driving in Iceland in February
Don't think the weather will be a deterrent during your February Iceland trip? Then keep reading to find out what you need to know about how to stay safe as you self-drive to Iceland in February.
Should I drive in Iceland in February?
Overall, no matter what time of year you're visiting Iceland, driving is the way to go for more flexibility, freedom and access. Iceland doesn't have robust public transit and tour guides will only really take you to some of the top spots, and on a strict schedule, so if you want to see a variety of sights around the country, at your leisure, a car is necessary. 
However, driving in Iceland in the winter requires caution and careful consideration. It's not a good option for every single traveller. You need to have confidence on the road, while driving in a foreign country, in often bad winter weather conditions. That's not to say that driving in Iceland in February is dangerous, but you do have to make smart decisions. 
How can you know that you should definitely not drive in Iceland in February? Ask yourself…
Are you a nervous driver in your home country?

Do you struggle with driving in rain, wind, snow or ice?

Do you have very little experience driving in poor conditions?  
If you answered 'yes' to any of these, then you may want to either travel with a friend or family member who can do all of the driving, or you might want to rely on a guided tour to get around the country — or, you might just want to wait until summertime to visit. 
What are the road conditions like in Iceland in February?
So with that cautionary warning out of the way, what kind of road conditions can you expect to find in Iceland in February?
For the large part, the main roads — such as those around Reykjavik, the Ring Road and the Golden Circle — are usually kept clear of snow and ice. Even after winter storms, the ice and snow are cleared away rather quickly. These roads are paved and easy to navigate.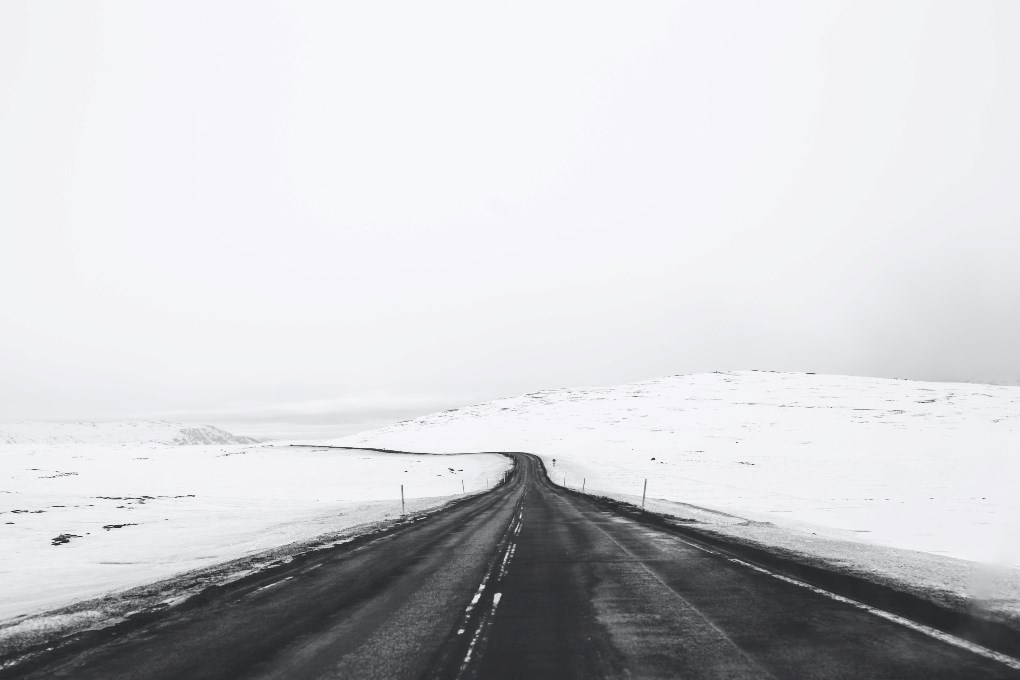 If, though, you leave these main areas and go to some of the more remote gravel roadways, you'll find that they're either totally inaccessible or that they're not cleared well or often. Road closures are pretty common in Iceland overall during the winter, for either existing snow, ice or flooding on the roadways, or the potential for avalanches or strong winds. These closures can last for hours or days. Closures are most common in the northern and eastern regions of the country. 
Regardless of circumstances, the Highlands roads are completely closed during the winter months and the Westfjords are considered inaccessible. If you want to visit either of these regions, you'll have to come back to Iceland during the spring, summer or fall. 
Do you need a 4x4 in Iceland in February?
While a 4x4 car rental in Iceland isn't required by law when visiting in February, it's highly recommended. Driving a 4x4 car versus a 2WD car will give you greater clearance, better traction and more stability if/when you need to drive on snowy roads or during a winter storm. Features like these make, inarguably, 4x4 cars the best rental cars in Iceland in February.
The only time that a 2WD car might be enough for your winter road trip in Iceland is if you're only planning to stay around Reykjavik and the Golden Circle, as well as around some parts of southern Iceland. In these cases, a 2WD car should be able to handle the cleared, paved roads (though you'll still need to pay attention to road conditions and make safe decisions). 
While the Ring Road is a paved road and often kept clear, a 4x4 is still recommended, as the Ring Road will take you into areas of Iceland that receive harsher weather.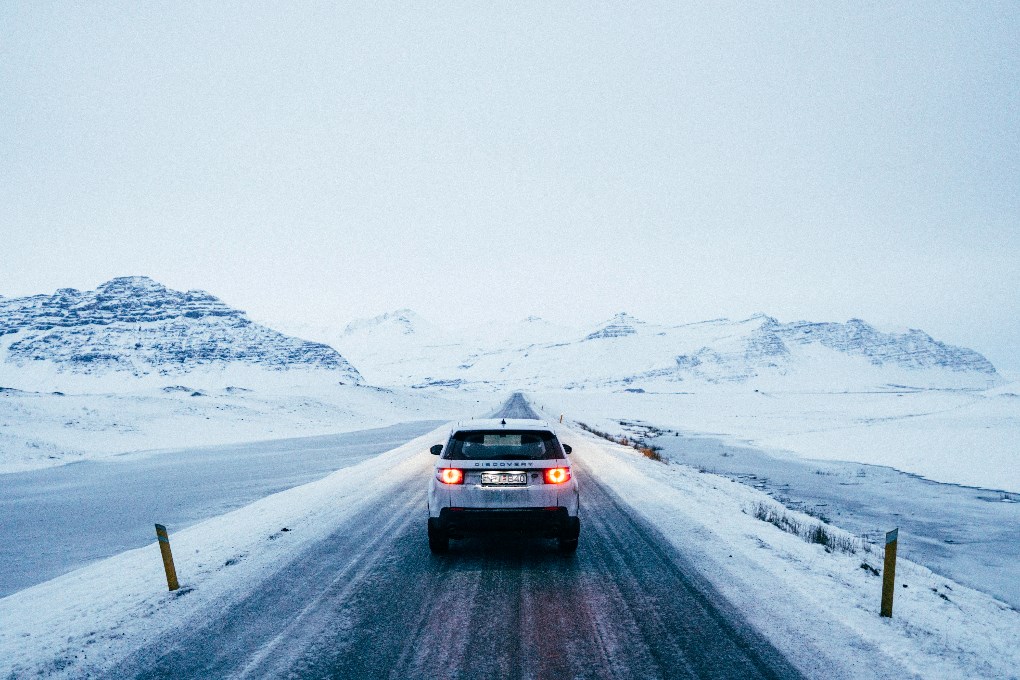 Is it safe to drive in Iceland in February?
It's usually safe to drive in Iceland in February, and throughout the entire winter season. However, as is the case anywhere in the world, if bad weather arises, you'll want to take the right precautions necessary to stay safe. That means that you reserve the best rental car for your Iceland trip, that you watch the weather and don't drive during a storm, that you follow all Iceland driving laws, etcetera. 
What kind of car rental insurance should I get in Iceland in February?
Car rental insurance will keep you (and your wallet!) safe during a trip to Iceland wherein you plan on renting a car, no matter the season. 
Car rental providers like Lava Car Rental offer extensive insurance options that will keep you covered in case you do have an accident or collision while driving in Iceland in February. 
It is highly recommended to get the maximum coverage when travelling in Iceland in February, as the risk of accidents and damage to the car can be higher because of adverse weather conditions.
Do rental cars come with winter tyres in February?
Yes, they do! Icelandic law requires winter tyres for all vehicles, including rental cars, from November until mid-April. Winter tyres give you added traction while driving on snowy, icy or wet roadways. For added safety, Lava Car further outfits its rental cars with studded tires, which provide even more traction in the snow and ice. 
What to Do in Iceland in February
Feeling confident that you can drive around Iceland in February, no problem? Then start planning your perfect Iceland February itinerary. Here are a few, favourite must-try experiences for a wintertime visit.
Chase the northern lights
February is one of the best months of the year to see Iceland's northern lights. The skies are still dark enough that the lights are vibrant and visible (when they appear), but the weather is a little more forgiving than it is during December and January, when temperatures and conditions can be pretty harsh. 
To chase the northern lights in Iceland, rent a 4x4 vehicle and then check the aurora forecast to find out when the lights will be popping up near you.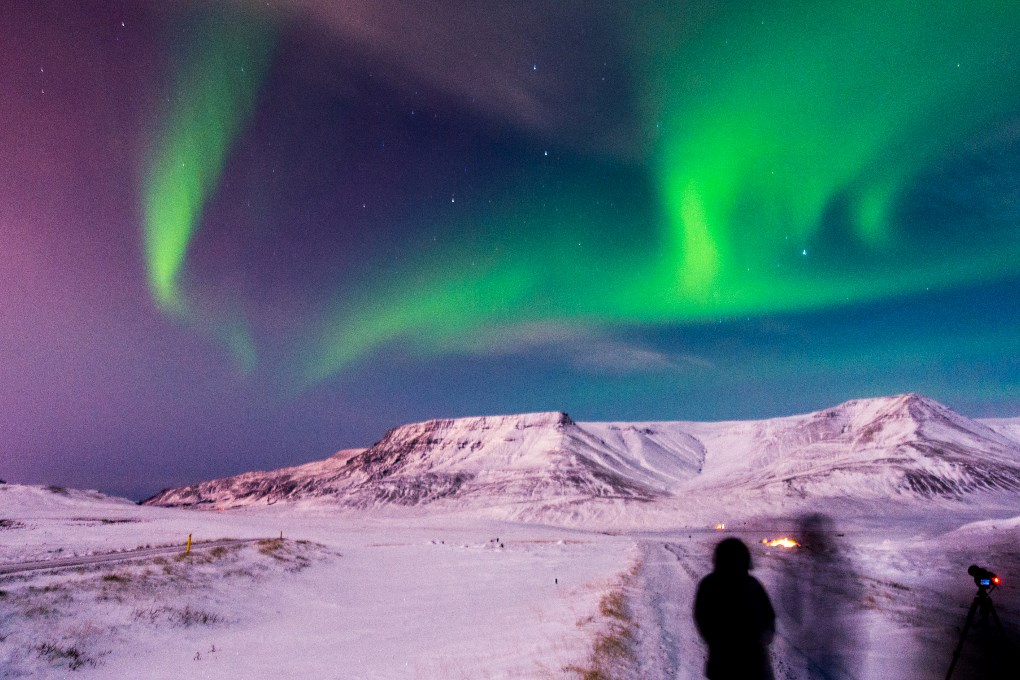 Go ice caving
Dive deep into a glacier to see an all-natural ice cave! This is one of the only months of the year during which you can enter ice caves in Iceland, while the conditions are just right to make the experience safe (the ice caves melt and collapse over the summer, before reforming again the next winter). You can book a guided (guides are required) ice caving experience in Vatnajokull.
Try glacier hiking
If you don't want to see a glacier from the inside, or you aren't able to make one of the guided tour times, you can still see a glacier from the outside, with a glacier hiking tour. This is a popular activity on Iceland's South Coast, where Solheimajokull and Skaftafell are favourited glacier hiking spots. 
Dip into the hot springs
Iceland is filled with all-natural hot springs and geothermal swimming pools. Pack your swimsuit and hit these healing waters to enjoy the one-of-a-kind wintertime experience that is swimming in the snow. Check our guide to find the Icelandic hot spring nearest you.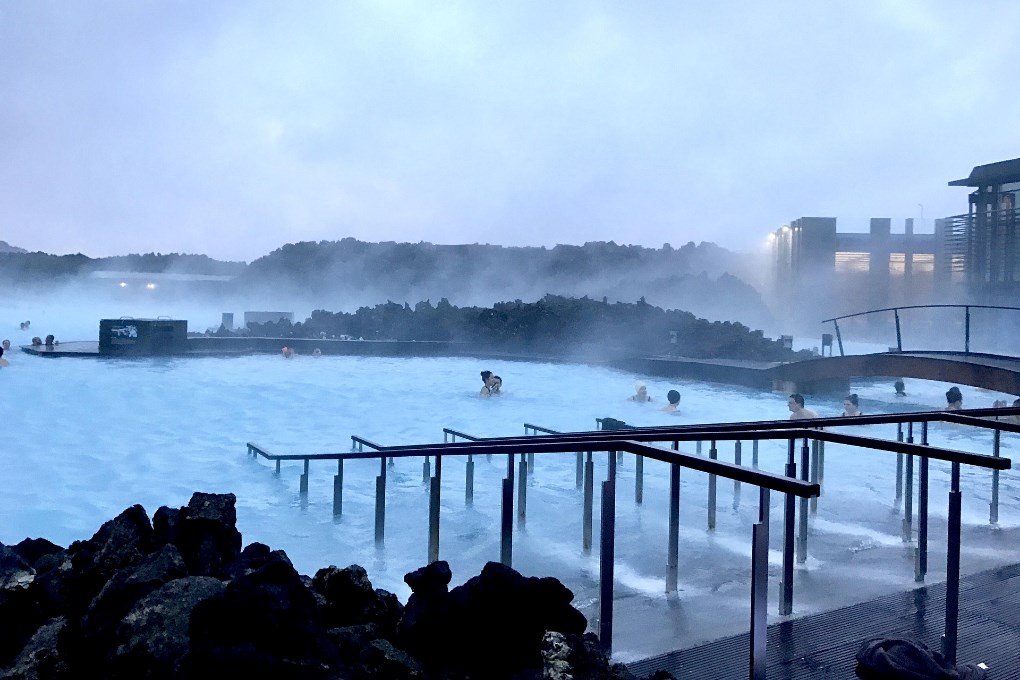 Go Snowmobiling 
For something that's a little more high-speed, jump aboard a snowmobile for a snowmobile tour. You get the excitement of zipping around on the snow, while still enjoying Iceland's beautiful winter landscape. 
Attend a favourite Iceland event
There are two Iceland events that you can catch if you visit in February. 
The Winter Lights Festival takes place over four days, in Reykjavik, typically around the first weekend of the month. The festival recognises the lengthening daylight and the return of longer days. You'll find a lot of different individual activities and events coinciding with the overarching festival, from a museum night to a swimming pool night to a northern lights run. 
Bolludagur is another February Iceland special event. The holiday, also called "bun day," takes place six weeks before Easter. The occasion is marked with chowing down on Icelandic foods such as meatballs, fish balls and cream-filled buns. 
Where to Go in Iceland in February
But beyond what there is to do in Iceland in February, where should you go? Here are a few ideas. 
What are the best parts of Iceland to visit in February?
The top three best places to consider going while in Iceland in February are The Golden Circle, Snaefellsnes Peninsula and The South Coast. 
The Golden Circle is easily one of the most famous driving routes in the entire country. It features top attractions including Thingvellir National Park, the Geysir Geothermal Area and the Gullfoss waterfall. You can travel around the entire Golden Circle in just a day, including driving to the circle from Reykjavik and back. However, for a more leisurely time, consider staying longer.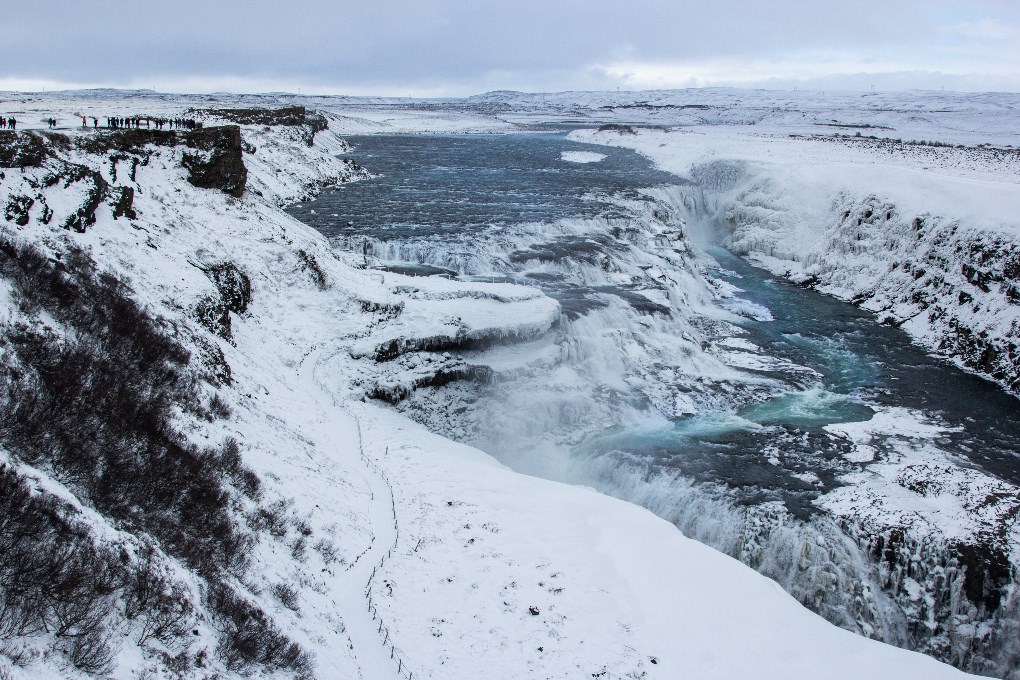 Snaefellsnes Peninsula is also worth a few days of your itinerary. Do note that if you visit Snaefellsnes Peninsula during the winter, a 4x4 car is advised, as the area is a little more remote than the Golden Circle. This is a great spot to go for northern lights hunting.
The South Coast requires a multi-day road trip from Reykjavik, but it's a nice one if you have just a few days and not enough time to road trip around the entire Ring Road. Spots to stop include Jokulsarlon Glacier Lagoon, Seljalandsfoss Waterfall, Solheimajokull Glacier and the Reykjadalur Valley.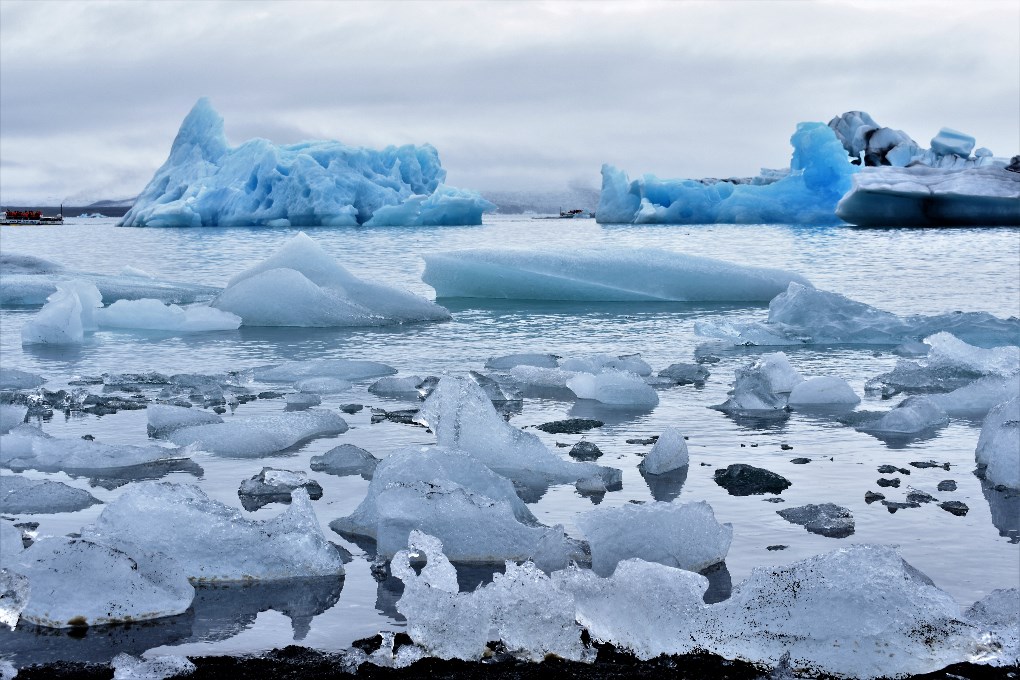 Can you drive the Ring Road in Iceland in February?
Yes, as mentioned, you can drive around the Ring Road in February. However, if you plan on doing this, you'll want to plan to spend 10 days doing so, as the road's length typically requires at least a week in the summer; in the winter, the weather and lessened daylight extend that needed time to 10 days. 
For help planning, check out our guide to seeing the Ring Road in 10 days.
Tips for Driving in Iceland in February
Ready to book your Iceland winter road trip? Make sure to keep these quick tips in mind as you plan:
Always leave extra time in your itinerary for winter weather-related delays.

Choose the right, safest rental car and route, for greater peace of mind.

Always watch the weather, both leading up to and during your trip.

Follow the Icelandic driving rules.

Pack plenty of gear and keep emergency supplies, as well as extra fuel, in your rental car.
Is it worth visiting Iceland in February?
Yes! February is a great month to visit Iceland. While the winter months do come with their challenges, they also come with so many benefits, including fewer crowds, better travel rates and beautiful landscapes that you can't see any other time of year.
Need More Help?
Need more help and advice for visiting Iceland in February? The local team at Lava Car Rental can help. Check out our full lineup of rental cars to pick the best fit for your trip and get all the Iceland travel info you need on our blog.