How to Pay and Tip in Iceland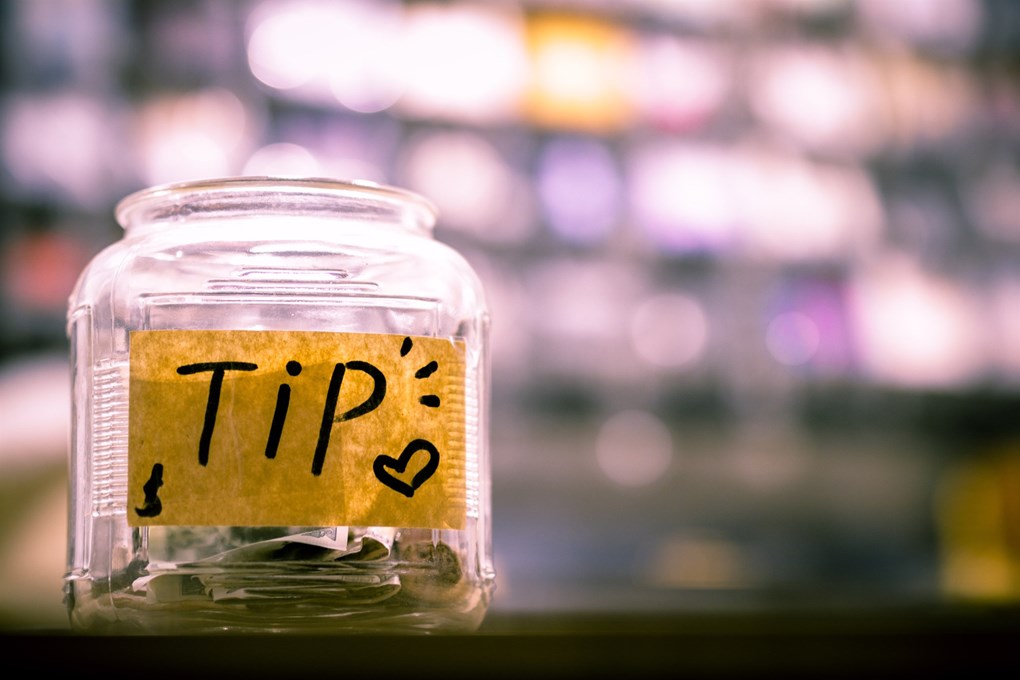 When travelling to a new country, it can be pretty awkward when you get to the end of your meal and realise you're not sure exactly what the tipping etiquette is in that country. How much should you tip? Do you even need to tip at all?
And while the question of "to tip or not to tip" is one of the most common money-related questions that travellers might come across when travelling internationally, it's certainly not the only one. All sorts of money-related questions can pop up: What kind of currency will businesses in the country take? Will they take your home currency? What's the currency exchange rate? Do you even need cash? Can you pay for everything with a card? Will certain credit cards be accepted or not accepted in a country?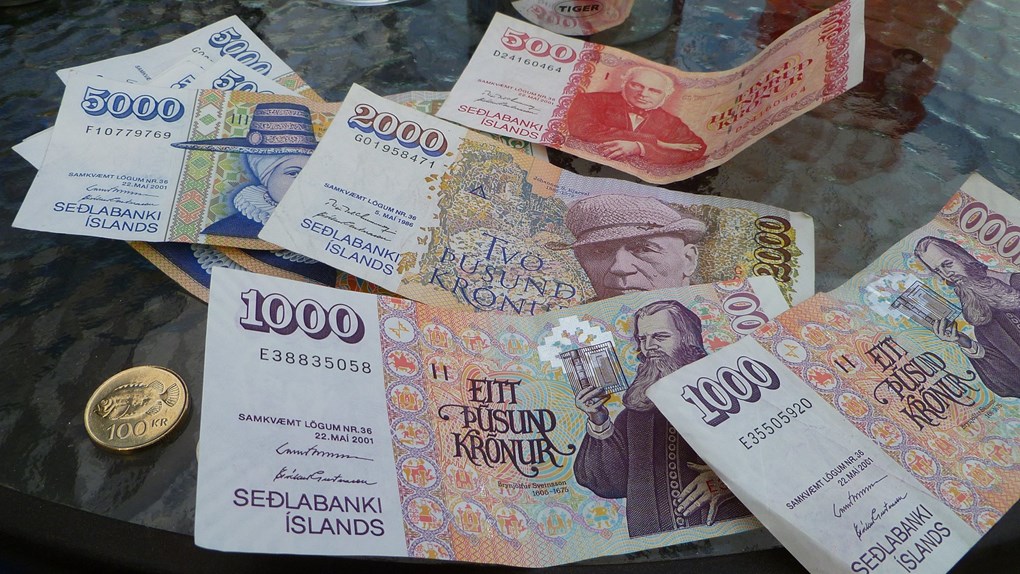 photo by A.Currell on flicker
All of these questions and more can make your trip a little more enjoyable and convenient if you know the answers. Not knowing the answers, though, can result in a lot of inconvenience and hassles. 
Specifically, when visiting Iceland, you may find yourself wondering, since tipping is customary in the United States and many European countries, is it the same in Iceland? Can I use my debit card in Iceland, or will I need a credit card? How much cash will I really need to bring for my Iceland trip? 
To help you best enjoy your trip to Iceland, we're breaking down everything you need to know about Iceland tipping etiquette, credit card usage in Iceland, Iceland currency and more. Everything you need to know about spending money in Iceland is below. 
What's the Currency in Iceland?
The Icelandic currency is "krona." You'll see similar "krona"-like currencies in other Scandinavian countries (for example, the Danish kroner, Swedish kronor and Norwegian krone, with only Finland adopting the euro). When looking up Icelandic pricing, you'll see the letter "ISK," which indicates the Icelandic krona currency. 
Icelandic businesses will not accept cash krona from other Scandinavian countries and will also not accept euros or U.S. dollars. Because of this, it's most convenient for travellers to simply pay with a credit card or debit card everywhere they travel throughout Iceland. Exchanging your home currency for Icelandic krona at the airport or elsewhere is just not worth the hassle, and it also means you have to keep track of all that loose cash during your trip. Paying with a debit or credit card is your best option. 

photo by Kjell Jøran Hansen on flicker
But Will I Need Cash For Certain Things in Iceland? Will I Need a Card for Certain Things in Iceland?
If you've travelled to a range of different countries, you may have encountered certain restaurants and businesses that only accept cash, not cards. You may have even experienced businesses that only accept card payments if you spend a certain amount of money. However, this isn't the case in Iceland.
The quick answer to 'do I need cash in Iceland' is a resounding 'no.' You'll be fine using your credit card or debit card while you travel throughout the country. Most locals only use card payments instead of cash, and you likely won't run into any small businesses in any of the small Icelandic towns that only take cash, no matter how small your purchase is. 
Again, for the most convenience, opt to bring your credit and debit cards with you to Iceland and pay that way. 
But what if you really want to pay cash? Sometimes, travellers like the novelty of paying with a foreign currency, and if you count yourself among them, you can pay with cash in most places, so long as you have Icelandic krona.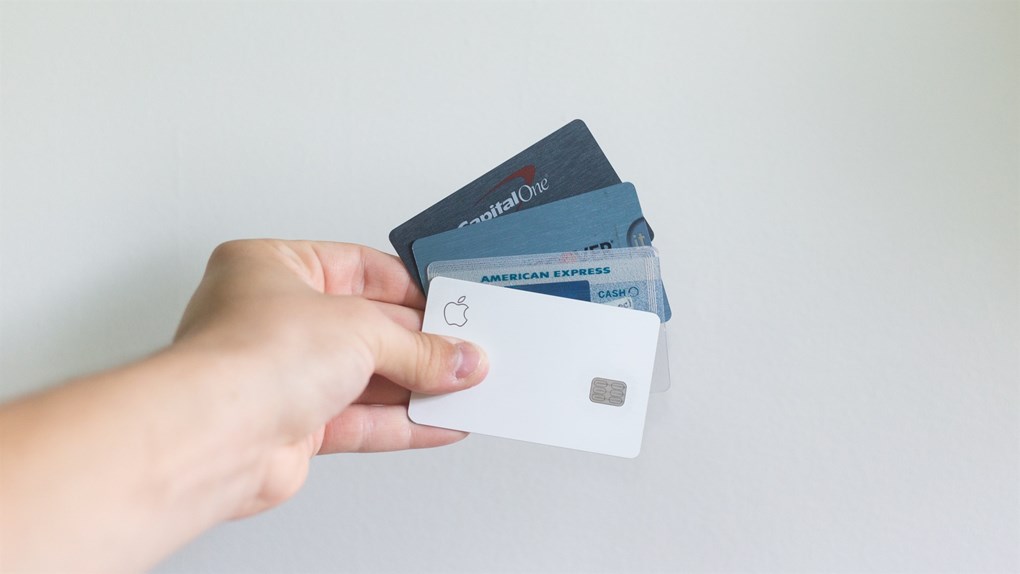 Are there any instances where I absolutely need to have a credit or debit card while in Iceland? 
If you're keen on using cash, there is one instance in which you'll want to have a credit card or debit card while in Iceland: when you're renting a car for a self-drive trip across the country.
Most car rental companies in Iceland ask for a card payment when you pick up your car or a card to keep on file. In Lava Car Rental's case, you're able to pre-book and prepay for your Iceland rental car on our website. Otherwise, you can book your car rental on our website and pay a down payment, and then pay the remaining balance when you pick up your vehicle in Keflavik. At that time, you'll be asked to pay with your credit card. No credit card? You can also rent a car in Iceland with debit cards and pay the rental fee with that debit card. Just note that you still need a credit card to put on file, so you'll need to obtain one before arriving for your car pick-up.
Renting a vehicle for an Iceland trip? Remember to book your rental car as soon as possible, as many vehicles sell out or are booked up in advance. This is especially the case if you're visiting Iceland during the summer months, May through August, as summer is the peak travel season in Iceland. The high demand means fewer options (and maybe no options at all!) unless you book in advance. You can learn more about renting a car in Iceland and driving around Iceland in our complete guides.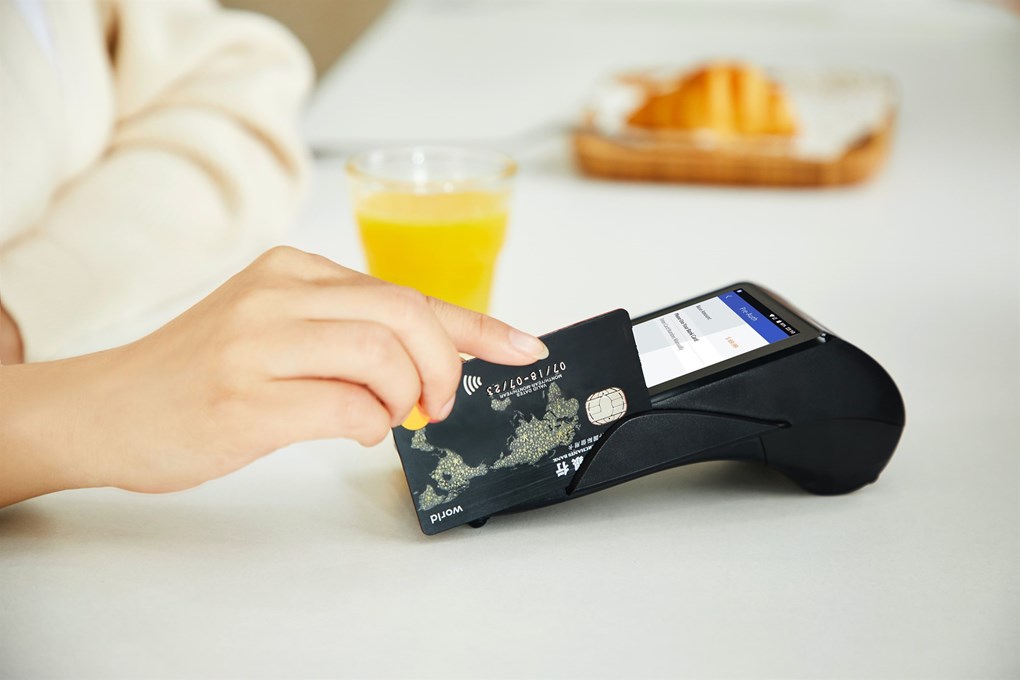 Why do you need to put a credit card or debit card on file when I rent a car in Iceland? 
As mentioned, if you rent a vehicle with a rental car company in Iceland, you'll be able to pay for that rental car with either a credit card or a debit card. However, we'll still need some credit card information at the time that you pick up the vehicle. This is to cover costs such as car damages that occur during your trip or police fines that you incur while in the car.
Every car rental company in Iceland has different policies regarding putting a credit card on file and what they'll charge your card, but if you rent a vehicle with Lava Car Rental, you can expect fines in the following instances:
If you do not follow the fuel policy 
The Lava Car fuel policy requires that you return your vehicle with a full tank of gas unless you've prepaid not to fill up the tank with gas. If you did not prepay to fill up the tank with gas and return the car without a full tank, your credit card would be charged for the missing fuel, with an additional service fee.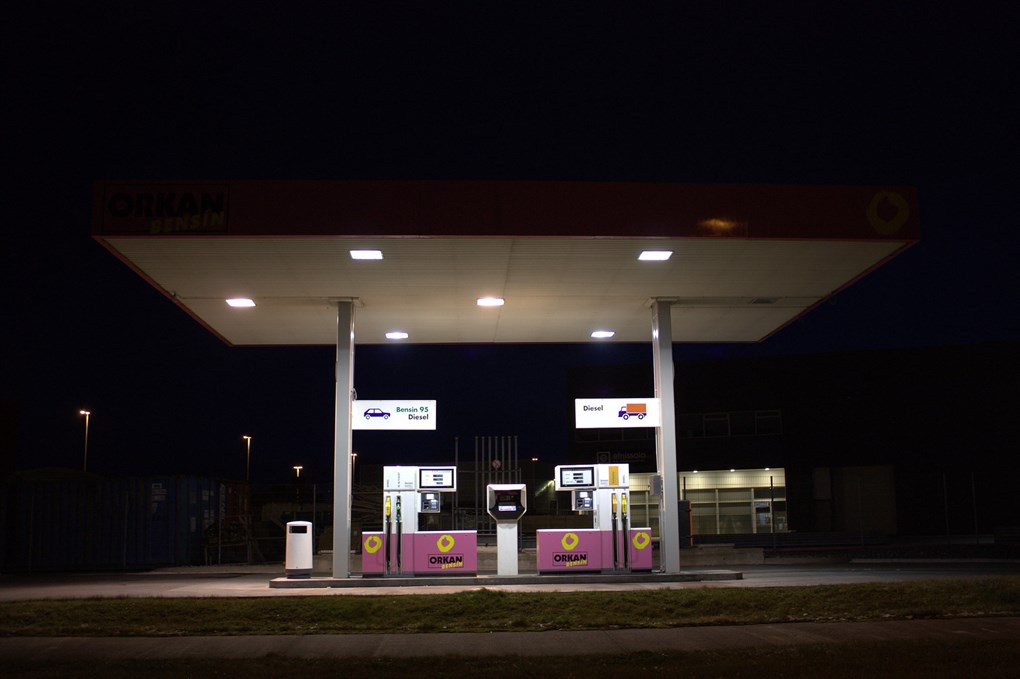 photo by Helgi Halldórsson on flicker
If you damage the vehicle during your trip and your insurance does not cover the damage
Lava Car Rental offers a wealth of car insurance options to protect you during your trip, several of which are automatically included in your booking. 
Automatically included insurances include third-party liability insurance (which covers damages to another vehicle), a collision damage waiver (which covers rental car damage in the event of a collision, though it does not cover damages that occur due to negligence, intoxicated driving, wind, sand, ash storms or driving into the water; it also does not cover damage to the tires, headlights, windscreen or undercarriage) and then protection to cover theft of the vehicle, but not theft of items within the vehicle. 
You can also purchase additional insurance when renting with Lava Car Rental, including a Premium Insurance plan with lower self-excess, and a Platinum Insurance plan which includes all insurance with no self-excess.
Learn more about our car insurance options and pick those you would like to purchase before making your decision.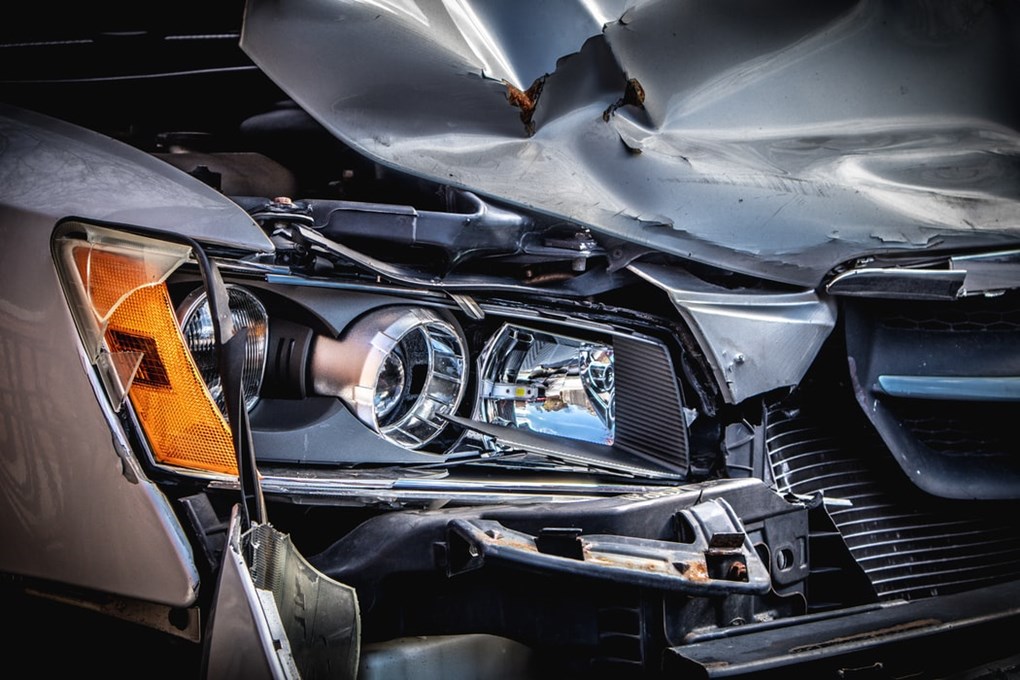 Where Can I Get Cash in Iceland if I Do Want It? 
If you want cash to carry on you while in Iceland, even though it's not necessary, you can exchange many currencies for Icelandic krona at the airport or any Icelandic local bank. These banks will accept USD, GBP, CAD, euros and all forms of other Scandinavian "krona." 
Regarding how much cash you might want to keep on you, we recommend 10,000 ISK, which is about equivalent to 70 USD or EUR.
What is the best place to exchange currency in Iceland?
If you have decided to pay with cash in Iceland, there are many options available. First things first, ATMs are the most practical and reliable way to get cash currency at fair exchange rates.
When you land at Keflavik International Airport, there is a bank and an ATM where you can exchange currency for Icelandic krona. Keflavik Airport is relatively small so it is easy to find the ATM. When you exit the baggage claim area, you will be in a reception area where you can pick up your rental car or take the shuttle bus to Reykjavik. Here, you will find the ATM. If you want to get cash at fair rates upon arrival, this is the best place to exchange currency in Iceland. Just keep in mind that you might be charged an international fee for ATM withdrawal, so don't forget to check with your home bank beforehand.
Otherwise, all banks and most hotels in Iceland can exchange currency but you will likely get a better rate at the bank. The main banks in Iceland are Landsbanki, Íslandsbanki and Arion Banki.
If you are planning to pay with cash in Iceland, it is recommended to exchange the currency at Keflavik Airport or Reykjavik city. Iceland is pretty remote in spots, the distances between the towns are long and there are not many banks or ATMs spread around the country. Having said that, if you are going outside of the city and want cash currency in Iceland, you will need to prepare and withdraw money before starting your self-drive route.
What Type of Credit Card Can I Use in Iceland? 
Wondering if your particular credit card can be used in Iceland? Chances are, yes. 
The two major credit card providers in Iceland are VISA and MasterCard. If you have a card provided by either of these, you'll be able to use it anywhere in Iceland where credit or debit cards are accepted. You'll also be able to use any JCB or Diners Club cards, as MasterCard is the provider for both JCB and Diners Club-branded cards. Electron and Maestro debit cards are also accepted throughout Iceland.
Travelling to Iceland from the United States?
If you still use a "swipe and sign" credit card, you may need to talk to your bank or provider about getting a new, chipped card. Iceland only uses cards that are chipped and that require a 4-digit PIN number.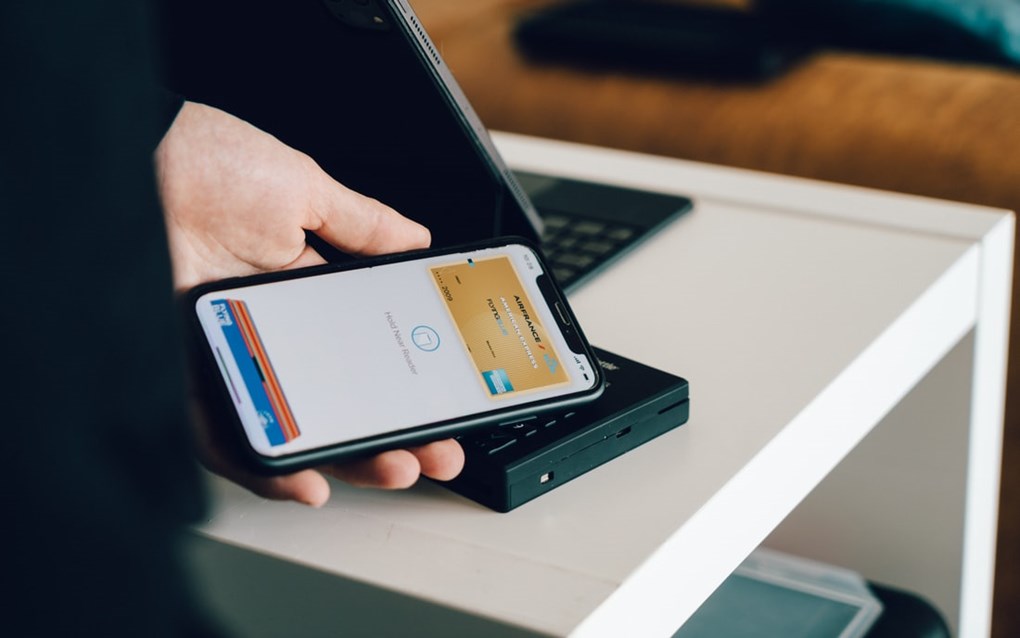 Can I use any credit card or debit card to withdraw cash while in Iceland? 
If you happen to need cash while in Iceland and you want to make a withdrawal from your account, you can easily do so at a bank or ATM. Visa, MasterCard and Diners Club cardholders can all withdraw cash at any bank or ATM in Iceland. If you have a JCB-branded card, however, you'll need to withdraw cash at Kreditkort, in Reykjavik (Address: Armuli 28-30, 108 Reykjavik; telephone: 550-1500). 
Just like when you make a purchase in Iceland, you'll need a chip and PIN card for withdrawing cash at an ATM in Iceland.
How do I use my credit card at a self-service fuel station in Iceland? 
This is a common question for international travellers who rent a car while in Iceland. 
When you drive into rural Iceland, you'll find many self-service gas stations, which require payment via a credit card or debit card. Here's how they work.
You enter your credit card into the filling machine before you pump your fuel (you'll need a credit or debit card that works with a 4-digit PIN in order to do this). Then, the machine will charge you a "prepay" fee that tests that your card is working before it allows you to pump the fuel. This fee will be anywhere between 15,000 ISK and 25,000 ISK. 
Once the machine has confirmed your card works, it will allow you to pump the fuel. Once that's done, the machine will either return the fee back to you minus the amount of money needed to pay for your fuel or the machine will return the entire fee back to you and then charge you the fuel fee separately. This refund may take some time — up to a few weeks for international travellers.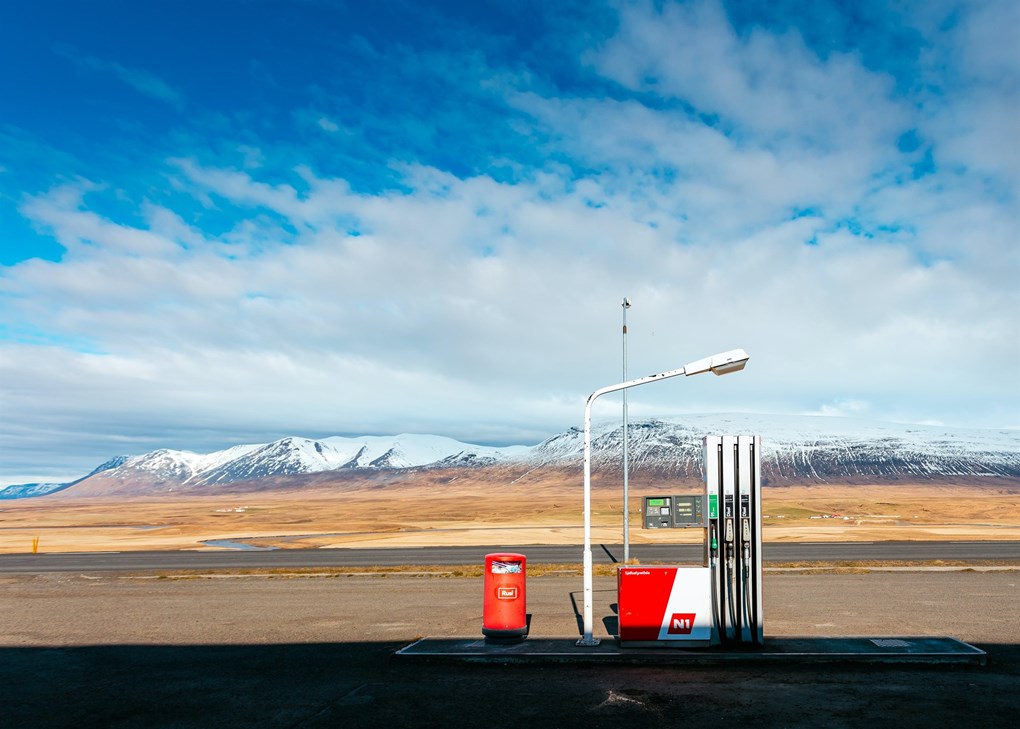 In order to keep track of what refunds you're due, it's advised that you keep all of the receipts for all of your fuel purchases so that you can contact the fuel station if you don't receive your refund within a month. 
While Icelanders are accustomed to this process, we do understand that it's not ideal for some travellers. You can work around it by purchasing a prepaid fuel card from an Iceland chain fuel station (N1, Olis and OB are all fuel stations that offer these cards, so long as they're staffed and not self-service stations). You pay for the card and can add more funds to it as needed throughout your trip, and then just use that card at any self-service fuel station you come across.
One perk that you'll enjoy when you rent your vehicle with Lava Car Rental? We offer fuel discount cards to all of our renters so that you can receive fuel discounts at any N1 and Olís/OB gas stations. Just be sure to ask about this perk when picking up your rental car!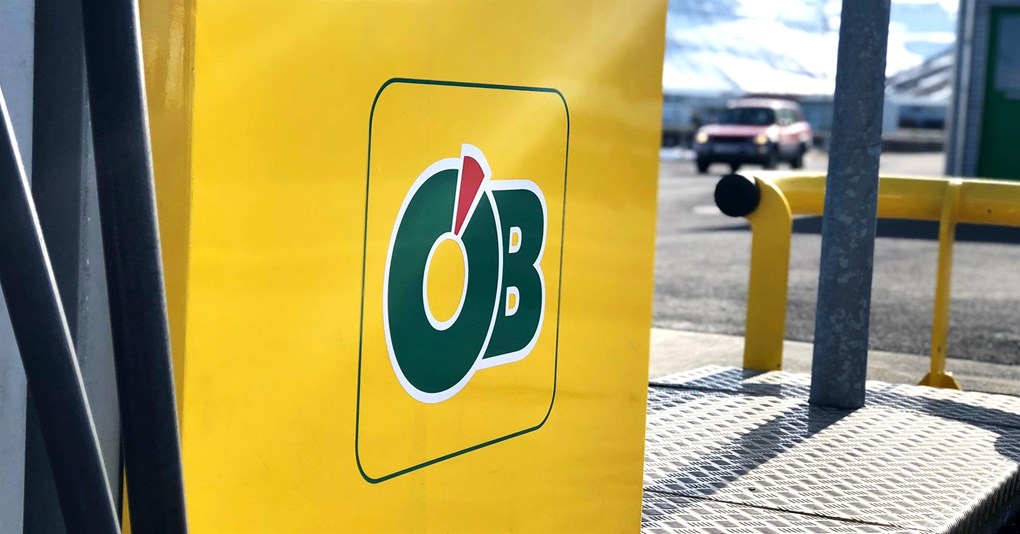 Do I Tip in Iceland? 
The easy answer to 'should I tip in Iceland'? It's up to you! 
Service workers in Iceland, such as waiters, taxi drivers, hairstylists and other customarily tipped individuals, are paid what's considered a reasonable wage. So they don't rely on tips for their income like they might need to in other countries. However, that said, it's not considered rude to tip in Iceland, like it might be considered rude elsewhere. 
So, if you feel like you've received great service, go ahead and tip. That tip will be much appreciated. This is especially the case when it comes to tipping Iceland tour guides, as they often work very long hours and tipping your Iceland tour guide is a generous way to show you appreciate the work they do for travellers like yourself. 
However, note that some Icelandic services (such as food services) come with a gratuity built-in. You'll see a 15% gratuity fee added to your bill in some restaurants, and that will then go to the waiter or waitress after you pay.
How much should you tip in Iceland? When you do tip in Iceland, it's customary to either round up your service fee to the next even amount and tip the difference or to tip 10% of your total fee.
Navigating Your Way Around Iceland's Currency and Money Matters — It's Not as Hard as You Think!
While Icelandic currency can seem intimidating (especially to those who are accustomed to currencies that aren't in the thousands for just a meal), it's really nothing to be scared of. With the proper prep, you can be ready to travel, shop and spend your way around Iceland with ease. Travelling with a credit card makes everything more straightforward and is the preferred way to pay for most of our customers. 
For more tips and tricks for travelling around Iceland, make sure to check out the Lava Car Rental's blog and book your vehicle for your upcoming trip to Iceland soon.