Parking in Reykjavik, Iceland: All You Need to Know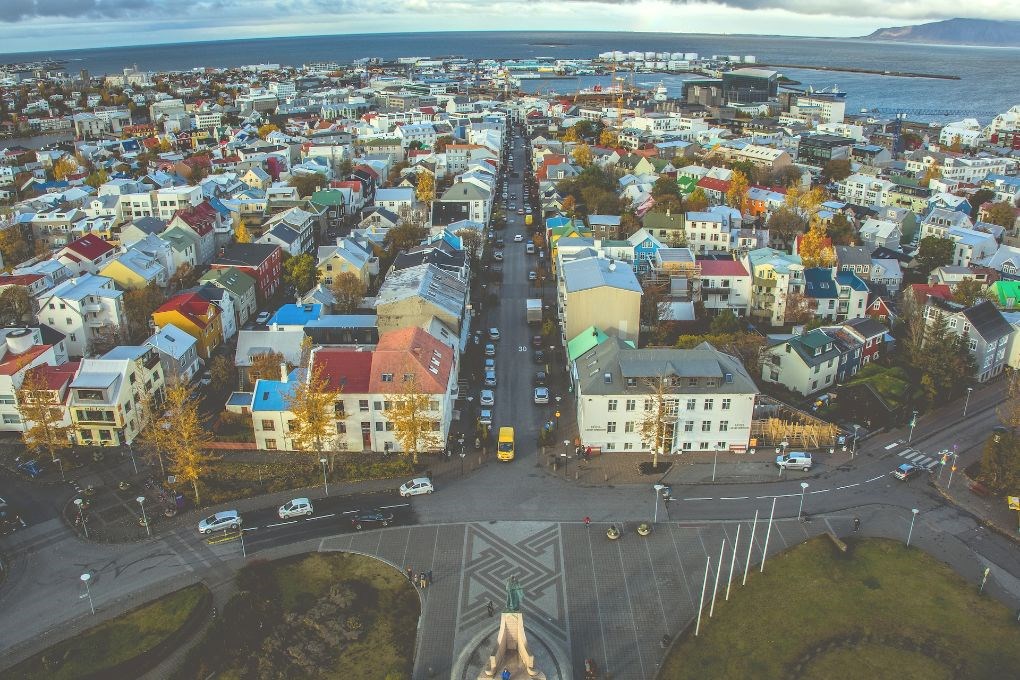 While we talk a lot about driving around Iceland, eventually, you'll need to actually park. However, don't just assume that you can park anywhere in Iceland (especially not for free) and that Iceland's parking laws are similar to those in your home country. 
Here's everything you need to know in order to park correctly and safely in Iceland, all while avoiding pesky parking fees. We're answering questions like…
- Is parking in Iceland free?
- Is parking in Reykjavik different from parking elsewhere in Iceland?
- What do I do if I get a parking ticket in Iceland?
- And more!
Keep reading to learn the ins and outs of Iceland parking.
General Iceland Parking Rules: What You Need to Know
Can you park anywhere in Iceland? 
First things first — can you park anywhere in Iceland? No.
There are strict parking rules in Iceland that you must follow if you want to avoid getting a parking ticket during your trip. Don't let this fact keep you from renting a car in Iceland, though. The basics of parking in Iceland are simple enough.
Possibly most importantly, just remember that you can't park on the sides of the road unless you're in a city and in an area that permits it. You also cannot park off the road or on private property (unless that private property owner has given you explicit permission). Likewise, do note that not all private businesses in Iceland automatically offer parking; this is especially true for hotels in central Reykjavik.  
Beyond these basic parking in Iceland rules, additional but equally important rules come into effect when you're trying to park a camper van. Check out our guide to camping in Iceland for more information about where you can or can't park your camper van.
Where do you find parking lots in Iceland? 
So if the above lets you know where you can't park, where can you park in Iceland? 
Luckily, there are designated parking lots throughout Reykjavik and Iceland, and they're easily identifiable. Just look for a big sign that shows the letter "P" on a blue background. This sign will indicate a parking lot or area where you can legally park.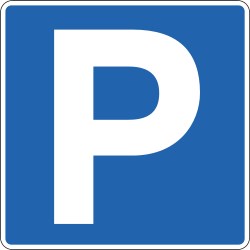 Do you have to pay for parking in Iceland?
You can expect to just about always pay for parking when you're in specific areas of the country — for example, in more crowded, urban hubs like Reykjavik and Akureyri, where parking is at a premium. 
Additionally, if you're similarly at tourist sites around the country, where parking is likewise at a premium, you'll need to pay for your parking there as well; this is, as an example, the case at Thingvellir National Park and Seljalandsfoss waterfall. (Though if you're worried about the parking cost, it's worth pointing out that sites like these give you free entry, so you're only paying for the parking.) 

Is parking expensive in Iceland?
When you do park at one of these paid parking lots in Iceland, or anywhere else in Iceland that charges for parking, how much can you expect to pay? 
If you're parking at a metered parking spot, the fees are typically going to be 90–250 ISK per hour, or approximately 0.63–1.76 EUR or $0.70–$1.95 USD per hour. This is a pretty affordable rate, but you can find even more affordable rates if you park at a parking garage versus at a metered parking spot. 
At parking garages, the rates are usually around 50–80 ISK per hour, which works out to around 0.35–0.56 EUR or $0.39–$0.63 USD per hour.
Free parking lots in Iceland
While parking in a lot of places in Iceland does incur a fee, though, that doesn't mean that you'll always have to pay to park in Iceland. 
To locate free parking throughout the country, you'll want to look for a few things. In the city and urban areas, free parking can usually be found in gravel lots that are designated as free parking zones. Free spaces are also sometimes outlined with white markings. 
However, before leaving your car in one of these spots, be sure to look around, carefully. Sometimes, even though the lot is free, there will still be parking rules, like limits as to how long you can park in the spot. If you stay longer than the time limit allows, your car will likely be towed.
Similarly, sometimes, spots that look free can actually be privately owned. If the private owner sees your car in the spot, they may have you towed as well. 
Whatever you do, though, if the parking area you're considering does not have any signage, designations or markings, choose to park somewhere else. You could inadvertently wind up parking in an illegal spot, which will not only result in fines, but also may be unsafe. 
Parking in Reykjavik 
Whether you rent a car in Iceland just to get you from the Keflavik airport and to and around Reykjavik, or you have an entire Ring Road road trip planned, you'll likely at some point find yourself driving in Reykjavik. So where do you park in Reykjavik when it comes time? 
Here's what you need to know.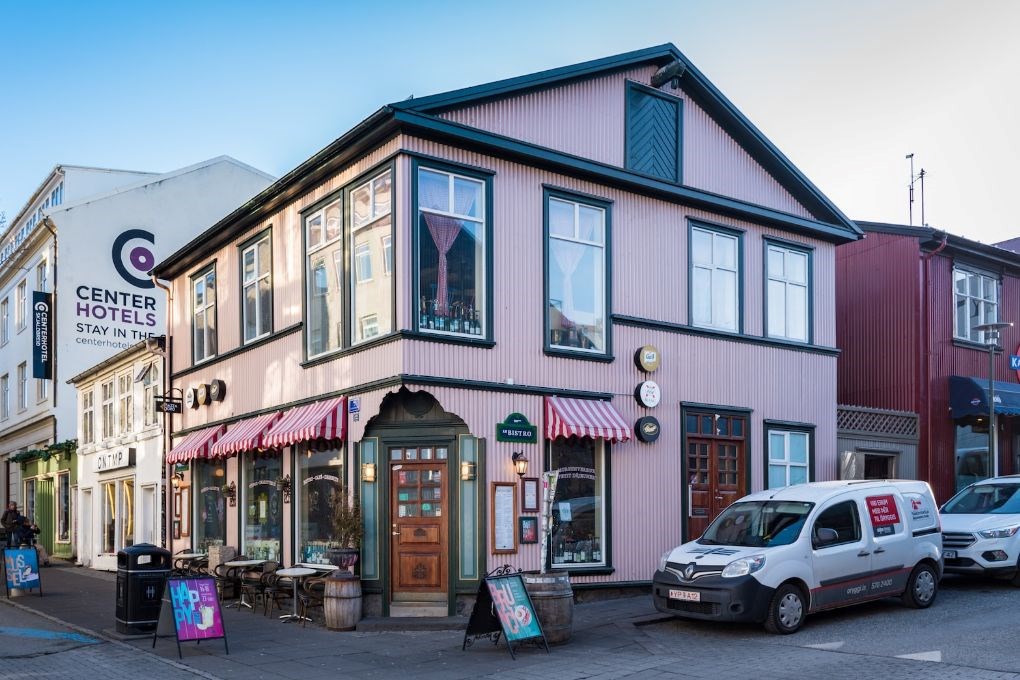 Free parking in Reykjavik
Yes, free parking does exist in Reykjavik! We'll get into Reykjavik's parking zones in a minute, but rest assured that, if you're parking outside of these zones, and in a spot designated by signage or white road lines, you're likely in a free parking spot. That said, you'll still want to carefully and diligently look for signage that says otherwise; for example, look for signs that say "Einkastæði," which means that the parking spot you're in is privately owned (which further means the owner will likely tow you from the spot). 
Hotel parking in Downtown Reykjavik
As mentioned, parking is at a premium in Reykjavik, and that's certainly the case in downtown and around the tourist hubs and hotels. Because of this, you may find that your hotel doesn't even offer parking at all. (Reykjavik's downtown is also quite compact and historic, which also limits parking availability.) 
If you absolutely want to stay at a hotel that offers parking, be sure to ask the hotel you're considering about their parking situation, before you book your stay. Your best bet may be to stay at a hotel outside of the city centre. 
If you're just now realizing that your hotel does not offer parking in Reykjavik, you'll need to find parking at one of the city spaces upon your arrival. Luckily, there are many car parks and garages in the downtown area.

Parking for people with disabilities in Reykjavik
If you need a parking spot nearer your destination due to a disability, you'll be glad to know that you can easily find parking spots designated for disabled drivers, all throughout Reykjavik.
Just as is the case in many countries, in order to use one of these spots, you'll need to display a card that shows your disabled status; this will be a card that displays the international wheelchair symbol. You can use a card from your home country, so long as it shows this symbol, and so long as you position the card so that it can be seen from outside the vehicle's front window. 
After you've parked in one of these designated spots, it's worth checking the signage or with a parking attendant regarding amenities for disabled drivers. Some lots and garages do not charge a parking fee to those displaying the appropriate parking card. 
Reykjavik parking zones
As mentioned, Reykjavik has several different parking zones. Free parking is often located outside of these zones. However, that's not all you need to know. 
There are four different parking zones scattered throughout the downtown area, and the rules for each differ. Some allow for free parking at certain times and some offer parking at discounted rates. Here's what you should know.
The four parking zones are designated as P1, P2, P3 and P4. You'll see a sign displaying the zone designation as you try to park, and the sign will give further details regarding the parking rules in that particular zone. Totally free parking spaces will not be located near one of these signs. 
However, all of these zones offer free parking at certain times. These include…
- Before 9 a.m. on Monday, Tuesday, Wednesday, Thursday and Friday
- After 6 p.m. on Monday, Tuesday, Wednesday, Thursday and Friday
- Before 10 a.m. on Saturday
- After 4 p.m. on Saturday
- All day on Sunday 
- All day on select holidays, including New Year's Day, Holy Thursday, Good Friday, Easter Monday, the first day of summer, May 1, Ascension Day, Whit Monday, June 17, the Shopper's Holiday, Christmas Day and Boxing Day
However, there are even more specifics for these zones.
For example, in P1 (red and light red on the map below), you'll pay 430 ISK per hour, or 2.99 EUR, or $3.21 USD. P1 parking areas are plentiful, especially in the most high-demand, high-traffic areas, like those in downtown, near hotels or near tourist sites. 
In P2 areas (blue on the map below), you'll pay 220 ISK per hour, or 1.53 EUR, or $1.64 USD. 
In P3 areas (green on the map below), you'll also pay the same, but only for the first two hours of parking. After that, the fee goes down to 65 ISK, or 0.45 EUR, or $0.49 USD. 
Likewise (orange on the map below), P4 areas only charge the 220 ISK per hour rate on weekdays, between the hours of 8 a.m. and 4 p.m.; outside of those days and times, parking in P4 is free. 
Car parks in Reykjavik
The above P1–P4 designated areas are all ground or street parking. Beyond these areas, you'll also find multi-story parking garages throughout the city, all of which charge their own rates. You can find good deals at these parking garages, but do note that there's never any time you can park completely for free in the garages, the way you can in the parking zones at certain times of the day or week. Many charge 240 ISK for the first hour and 120 ISK per hour after that, or $1.79 USD to start followed by $0.90 per hour, or 1.67 EUR and 84 EUR. 
In addition, car garages in Reykjavik do close. If your car is in the garage while it's closed, you are not allowed to retrieve it. Most car garages in Reykjavik are closed between the hours of 12 a.m. and 7 a.m. 
You can find additional car parks and their prices using the Parkopedia website. You can also find live Icelandic parking updates at http://www.bilastaedasjodur.is/#bilahusin.
How to pay for parking in Reykjavik 
If you park at a paid spot in Reykjavik, you can pay for your parking fee a few different ways. 
- Pay at the parking meter or machine
Parking meters and machines may be located near the parking area. These machines take both cash and credit cards. However, if you want to pay in cash, you'll need to have exact change and you'll need to have the money in coins. 
You must pre-pay at these meters and machines by inputting your license plate number and desired parking time. Then, pay. The machine will not give you a receipt to put in your car window, like you might get elsewhere. Instead, it will just automatically track whether or not you're allowed to be in your chosen parking space at any given time, allowing the parking attendant to issue fines accordingly. 
- Pay via an app
Possibly more conveniently, there are apps that allow you to pay for parking in Iceland, too. Download either the Parka app or EasyPark. Then, you can pre-register your rental car's plate number and upload a payment method. Then, you pay through the app once you park. When you're out and about, you can extend your parking time and pay for more parking right from the app.  
| | |
| --- | --- |
| Parka App  | EasyPark |
| | |
Where to Park Outside of Reykjavik 
Outside of Reykjavik, the parking situation really differs.
For example, in Akureyri, one of the largest towns in the north of Iceland, you'll find metered parking throughout the city centre. Just like in Reykjavik, you can use the EasyPark and Parka apps to pay for your parking in Akureyri.
At a large number of attractions scattered throughout Iceland, you'll find paid parking lots, where you'll pay an attendant or at a parking meter or machine. Popular attractions with paid parking lots include Seljalandsfoss Waterfall, Vatnajokull National Park, Jokulsarlon, and Thingvellir National Park. The fees will range, but are typically around 700–1,000 ISK, or $5.23–$7.47 USD, or 4.87–6.96 EUR. 

Parking a Campervan in Iceland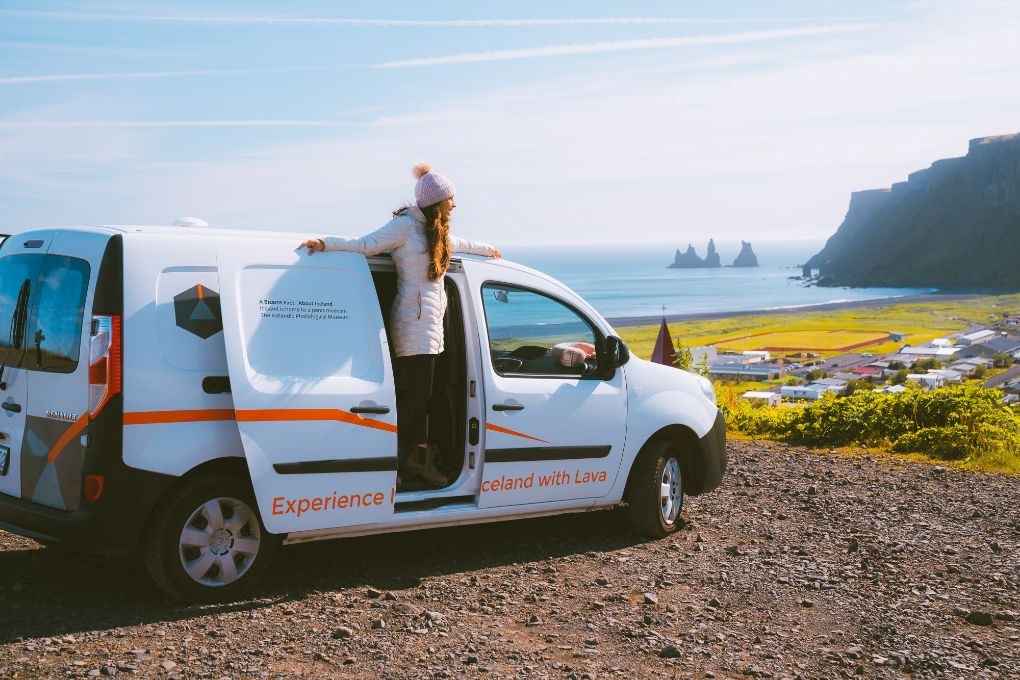 As mentioned, there are more specific rules for parking in Iceland when it comes to campervans. 
For example, you cannot park a campervan and stay in it outside of a designated camping zone. You cannot park and stay overnight in the campervan at a parking lot, hotel, gas station, roadside, etc. You can also only park on private lands and stay there if the land owner has given explicit permission.
Check out our full guide to renting a camper van in Iceland for more details. 
Parking and Charging an Electric Car in Iceland
If you rent an electric car in Iceland, you'll have plenty of options for parking and charging it. The easiest way to find a parking and charging spot for electric cars in Iceland is by using Plug Share. 
Paying for Parking Tickets and Parking Fines in Iceland 
You may have thought that you followed all of the parking rules in Iceland, but now you've ended up with a parking ticket or fine. What do you do? 
Well, if you've found yourself with a parking ticket or fine, it's likely because you didn't follow specific Iceland driving or parking laws. These could be laws related to speeding, toll evasion, off-road driving, parking in illegal spots, parking on roadsides, not paying for parking, parking your campervan overnight where you shouldn't, and others.
Regardless of the cause, though, how do you pay the fine? You have several options. 
You can pay the fine directly and immediately if you were pulled over by a police officer. You can do this via credit card or debit card, and if you do so, you'll get a 25% discount on your ticket.
If you receive a parking ticket in Reykjavik, you can pay it online here. If you receive a ticket elsewhere, you can go to Landsbankinn and Arion Banki banks which have a cashier service and you can pay it there by cash or card. You can see the list of banks with a cashier service here for Landsbankinn and here for Arion Banki. Please note that banks are only open on weekdays generally from 8 am to 4 pm.
Don't forget to send the confirmation of payment to Lava Car Rental as proof of payment wherever you pay for your fine. 
If you're driving a rental car, and don't choose to pay the fine or ticket immediately, the fine or ticket will be passed on to the rental car company. Then, the rental car company will apply the fine or ticket fee to your credit card on file, plus an extra fee for the inconvenience. This is part of most companies' rental agreements.
If you refuse to pay the fine or fee either on your own or through the rental car company, the rental car company will report you to the Icelandic government and you will either be arrested or banned from the country. 
Ready to Drive (and Park!) Around Iceland Safely and Legally? 
While parking and driving in Iceland can sound a little complicated, it's easier than you think — and it all starts with renting the right car for your trip and needs. Check out all of the Lava Car Rental options currently available and see what you should consider as you decide which rental car is right for your Iceland road trip.