A Guide to Driving in Iceland in November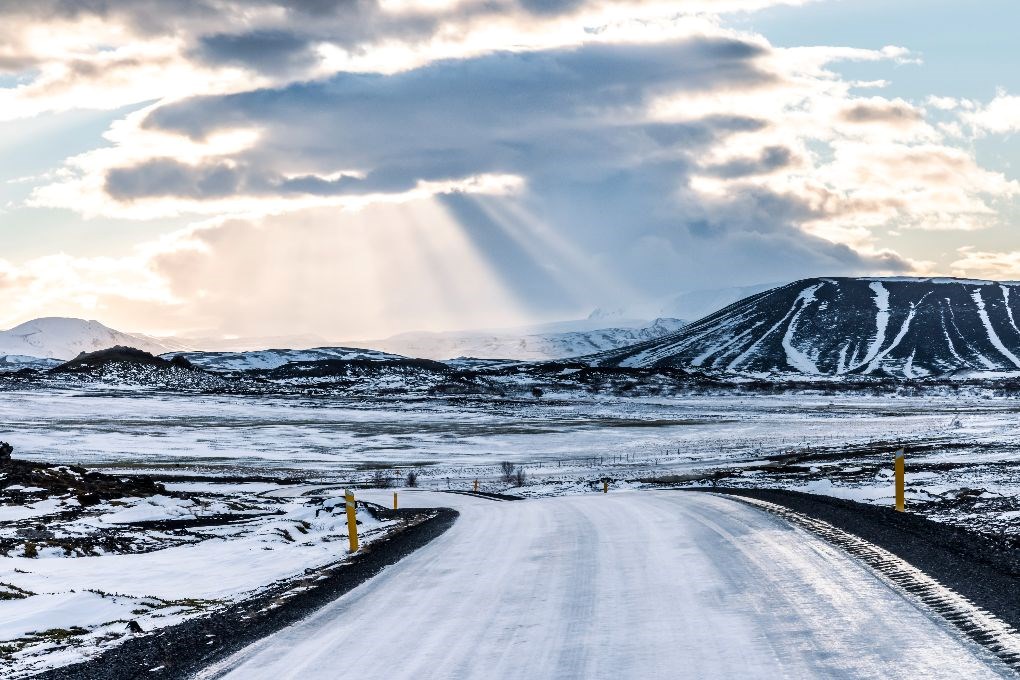 Considering visiting Iceland in November? If so, the best way for you to see the country during this unique time of year is via a rental car. Taking a road trip through Iceland in November allows you to see sides of the island that are inaccessible otherwise, and gives you greater travel flexibility (and might even save you some money!).
That said, it's understandable if you're feeling a little worried about driving in Iceland in the fall. If you've never driven in a foreign country before or just don't consider yourself to be a very confident driver, then you may really wonder if this is the right travel choice for you. 
To help you decide, we're answering all your need-to-know questions about driving in Iceland in November, including…
What are the road conditions like in Iceland in November

What kind of rental car do you need in Iceland in November

Where can you go in Iceland in November

What to see in Iceland in November
And so much more! 
Is November a Good Time to Visit Iceland?
Let's start with the basics, though. Is travelling to Iceland in November a good idea overall? 
Absolutely! While November is the end of the fall season in many parts of the world, it's actually already early winter in Iceland. (We don't have much of a spring or fall here.) However, because it's still early winter, you won't find as much harsh weather as you might if you were to visit in December or January. Additionally, because November is right before the holiday season, you can often find more affordable travel prices than you might if you were to visit in late summer or around Christmas and the New Year. Since this is the low season, you'll also enjoy fewer crowds.
All that aside, though, there's one major reason why you might decide to visit Iceland in November: the northern lights.
November in Iceland is a great time to see the northern lights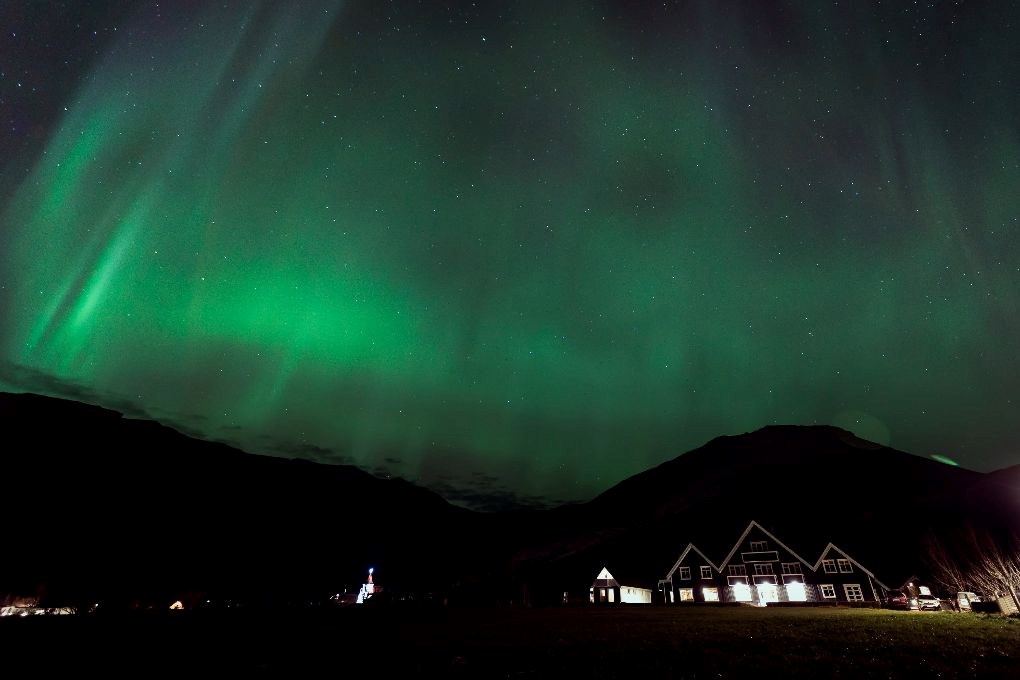 If you've dreamed of seeing the northern lights in person, then November is the perfect time for you to visit Iceland. November in Iceland offers all the elements you need for perfect northern lights-viewing conditions. These elements include…
Shortened daylight hours and more darkness
You can only really see the northern lights under complete and total darkness. Luckily, in Iceland, in November, the daylight hours are significantly shortened. The sun rises at around 9 a.m. at the beginning of the month, but then doesn't rise until about 10:30 a.m. once we reach the end of the month. Likewise, the sun sets at around 5 p.m. at the start of November, but by the end of November, the sun begins setting at around 4 p.m. This gives you ample time for northern lights viewing. 
(Do note that this shortened daylight does mean you might not have all the time you want to sightsee or enjoy daytime activities like hiking; because of that, we recommend starting your days in Iceland before the sun comes up, so you can fully maximize your time.) 
Of course, it's not just the sun's light that can interfere with your northern lights viewing experience. Man-made light and light pollution can also impact how well you see the lights. Thankfully, Iceland is filled with gorgeous, remote and rural landscapes where you can easily drive to see the northern lights in their full glory. 
The northern lights are produced by solar activity and how intense and visible that solar activity is determines how intense and visible the northern lights will be. You can get all the info you need regarding when and where solar activity is occurring with forecasts provided by the Icelandic Meteorological Office and Aurora Forecast. 
You can't see the northern lights if there are clouds in the way. Visiting Iceland in November means clearer skies than you might get later on in the winter. 
For more information on all things to do with seeing the northern lights in Iceland, check out our guide to planning a northern lights road trip.
Weather and Temperatures in Iceland in November     
Other than limited daylight and greater chances of seeing the northern lights, what else can you expect in Iceland in November? 
Weather-wise, you'll find that things are a bit unpredictable, but then that's always the case in Iceland. Just come prepared expecting a little wind and rain. Compared to later winter months in Iceland, November doesn't experience quite as much snow, but some snow is still likely.
The average November temperatures are cold but not frigid. Expect low temperatures around 0 degrees Celsius or 32 degrees Fahrenheit, and high temperatures around 5 degrees Celsius or 41 degrees Fahrenheit. 
Renting a Car in Iceland in November 
Think that you can handle that kind of weather? Ready to get here and start chasing the northern lights? You'll need a car rental in Iceland, in that case, so here's what you need to know. 
Should I rent a car in Iceland in November?
Self-driving in Iceland in November can be a wonderfully rewarding experience that comes with a wealth of benefits. Driving yourself gives you freedom and flexibility that you wouldn't have if you were relying on tour guides or public transportation (and Iceland doesn't really have much public transportation anyway). You can leave when you want, go where you want and change your travel itinerary at any time. All the while, you'll be able to enjoy the beautiful natural landscapes right outside your car window. 
You will find that more car rentals are available in Iceland in November than there might be in the summer, due to the decreased demand; however, in order to get the exact rental car that you want for your trip, we recommend booking a car rental as soon as you know your travel dates.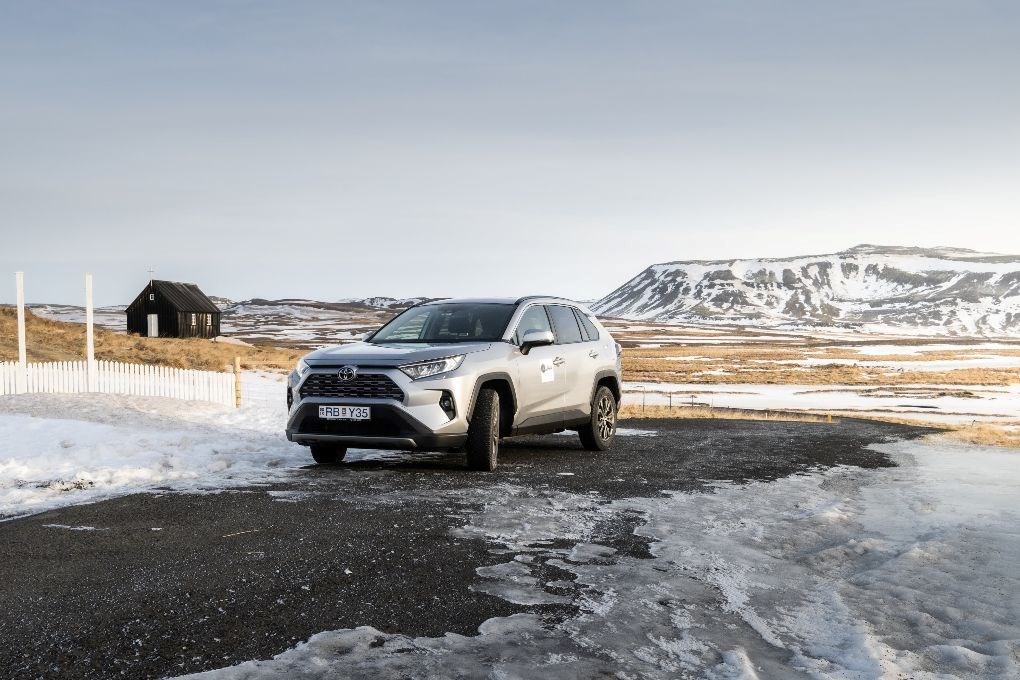 What are the road conditions like in Iceland in November? 
The road conditions will all depend on where you go while you're in Iceland. However, most places around the country will have a bit of snow on the roadways, so you'll be best prepared for your trip if you already know how to drive on snow and/or ice. 
For the best road conditions, stay in the southern region of Iceland, where the roadways are travelled frequently and kept the clearest. You'll still have plenty to see and do with just staying in this part of the country.
Otherwise, the Eastfjords and northern areas of Iceland can become challenging to drive in the winter. The Westfjords likewise often experience road closures, and the Highlands roads are completely closed by this time of year. 
As you plan your trip, be sure to consider all the things you need to know before driving in Iceland in winter.
What car do you need to visit Iceland in November?
The best rental cars in Iceland in November are, by far, 4x4 SUVs. With greater height and traction, a 4x4 SUV will ensure that you can still traverse the roadways in any poor conditions that you come across. 
Plus, a 4x4 vehicle is just more comfortable to drive on snow, ice and gravel, and offers more room in the interior for luggage and passengers. 
What kind of car rental insurance should I get in Iceland in November?
Once you do book your rental car, you'll also likewise want to book car rental insurance. If you book your rental car directly with Lava Car Rental, via the Lava Car Rental website, then your rental will already include some basic insurance.
However, especially for the winter months, we recommend upgrading to a full protection package that will keep you, your fellow travellers, and your wallet safe, in the event of unexpected damage. 
What to Do in Iceland in November 
As already mentioned, we recommend that you focus your time in Iceland in November on the southern portion of the country. The other regions of Iceland are more difficult to traverse around this time of year and you're more likely to run into poor weather. Road closures are also more common in these areas in the winter and, unlike in other countries, where a road closure just means finding a new route, in Iceland, sometimes a road closure only gives you two options: turn back or wait until the road is open again. 
All this considered, we recommend taking a seven-day South Iceland road trip. You don't have to stick to the seven days, if you'd like a longer trip, though. You can take your time sightseeing and spread your time out a little further. If you do decide to spend seven days in South Iceland in November, here are some of the things you should consider doing. 
Experience the northern lights of Iceland 
There are plenty of places in the south of Iceland where you can view the northern lights, once you get away from Reykjavik and its light pollution. Check out our guide to northern lights viewing for more info, and check out Aurora Forecast for in-the-minute details as to when and where you can view the lights.
Visit an ice cave 
The most popular activity for travellers visiting Iceland in the winter? Visiting an ice cave!
Iceland is filled with bright blue, glittering, otherworldly ice caves, which form inside glaciers once the weather is cold enough. Each year, the caves are different, frozen in time after a summer spent flowing beneath the glacier. 
However, it's worth noting that the ice caves can be just as dangerous as they are beautiful. Because of this, you must hire a guide to take you into the caves during a tour. 
Tour operators ensure you're safe and provide you with all the equipment you'll need for the experience, including crampons and a helmet.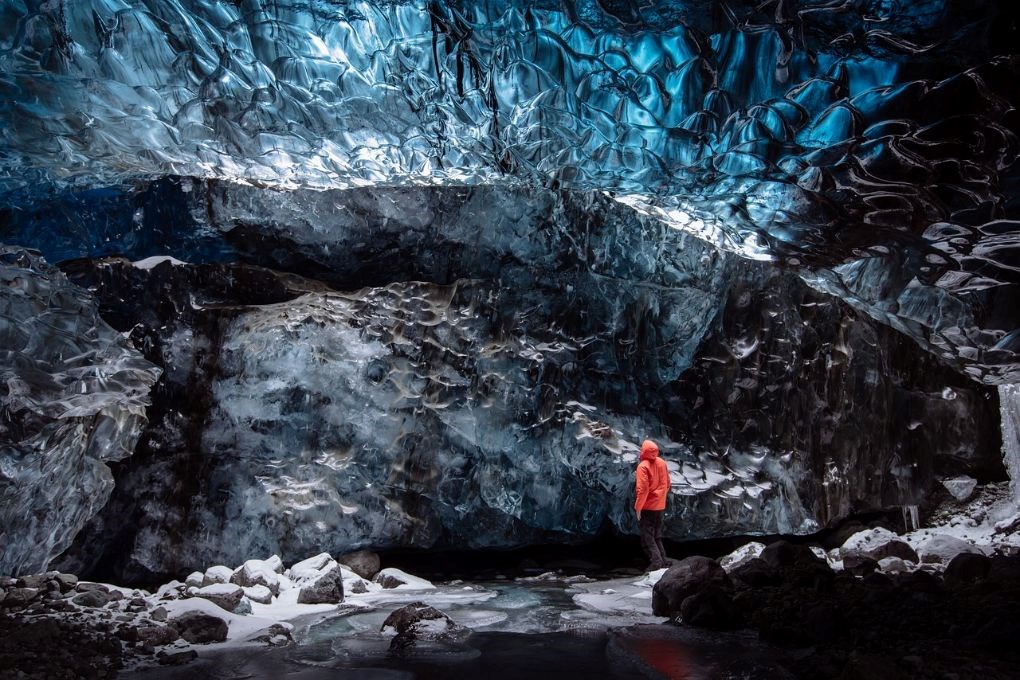 Take a dip in the geothermal pools 
Pools aren't just for summer! Iceland's many geothermal pools are warm and relaxing all year-round. In the winter, the pools are even more magical, given the contrast between snowy landscape and steaming water. 
There are pools all around the country, some built-up and offering luxurious experiences, while others are still rugged and natural. Check out our list of top hot springs in Iceland and pick the one that best suits your travel style. 
Take a tour 
Beyond ice caving, other wintertime tours available in Iceland in November include snowmobiling tours, horseback riding tours and glacier hiking tours. Check out your tour options and book one of these one-of-a-kind travel experiences before your arrival.
November Events in Iceland 
If you visit Iceland in November, you'll have three events and/or holidays to look forward to.
Iceland Airwaves Festival (Beginning of November) 
If you visit at the start of the month, you can make plans to attend one of Iceland's best, biggest and most anticipated music festivals: Iceland Airwaves. Taking place over three days, this event has been going on and growing since 1999. Known for its intimate atmosphere and hip vibes, the festival takes over bars, cafes and restaurants, transforming them into music venues for world-class acts like Bjork, Fatboy Slim and Vampire Weekend. 
Icelandic Language Day (November 16)
Brush up on your Icelandic before Icelandic Language Day, Nov. 16. First celebrated in 1996, the holiday is a nod to the unique, historic and complex Icelandic language. You'll find celebratory exhibitions and events occurring in and around Reykjavik on the days surrounding the holiday.
Black Friday and Cyber Monday (The Friday and Monday Following American Thanksgiving) 
Black Friday and Cyber Monday are, admittedly, bigger deals in the United States. However, even though Iceland doesn't celebrate Thanksgiving at the same time as the U.S., it's still adopted these Thanksgiving-associated holidays. Taking place on the Friday and Monday following American Thanksgiving, Black Friday and Cyber Monday are specific days during which you can snag some great shopping deals, both in person and online. 
What to Wear in Iceland in November
Remember: Iceland in fall is really Iceland in winter, so you'll want to pack accordingly. Here's what we recommend you bring, to ensure that you stay comfortable and warm.
Warm clothing, including layers such as sweaters and thermals

A good-quality waterproof jacket that will keep you protected from wind, rain, snow and ice

Insulated and waterproof footwear, such as hiking boots that are designed for rugged terrain (even if you don't plan on hiking!)

Hats, gloves and scarves that are designed to keep you warm in the outdoors or in particularly cold weather

Thermal underwear to act as a base layer and provide extra warmth

Waterproof pants and a waterproof jacket, for extra protection against the rain and wind

A bathing suit, for taking a dip in one of the hot springs or geothermal pools

A daypack to easily carry all of your gear, no matter where you plan to go in Iceland or what you plan to do
Beyond packing the above attire for your November trip to Iceland, we also recommend that you pack…
A travel adapter for Type C and F power outlets (if your home country uses a different type of power outlet)

A camera and extra batteries, so you can capture every moment of your trip

A reusable water bottle, as Iceland's tap water is safe to drink (and delicious), and keeping a bottle handy will ensure you're hydrated during all your adventures 
Remember to check the weather forecast for Iceland, and specifically for wherever you plan to go in Iceland, via vedur.is, ahead of your trip. Iceland's weather conditions can change dramatically, with little notice, so you want to be prepared and have all the necessary clothing and gear to keep you comfortable and happy. 
Final Tips for an Iceland November Road Trip 
Ready to hit the road? Before you go, consider these last few tips.
Rent a 4x4 vehicle for the most comfortable and safest driving experience possible.
So that you don't end up paying hefty fees if the worst happens, get the right insurance for your rental car.
These websites will keep you in the know on all weather and road conditions to expect during your trip.
Adapt your plan based on the weather and road conditions
If weather or road conditions suddenly make your itinerary impossible, always have a back-up plan at the ready.
Follow Icelandic driving rules
Brush up on Icelandic driving and parking rules before you arrive, to avoid expensive fines and fees.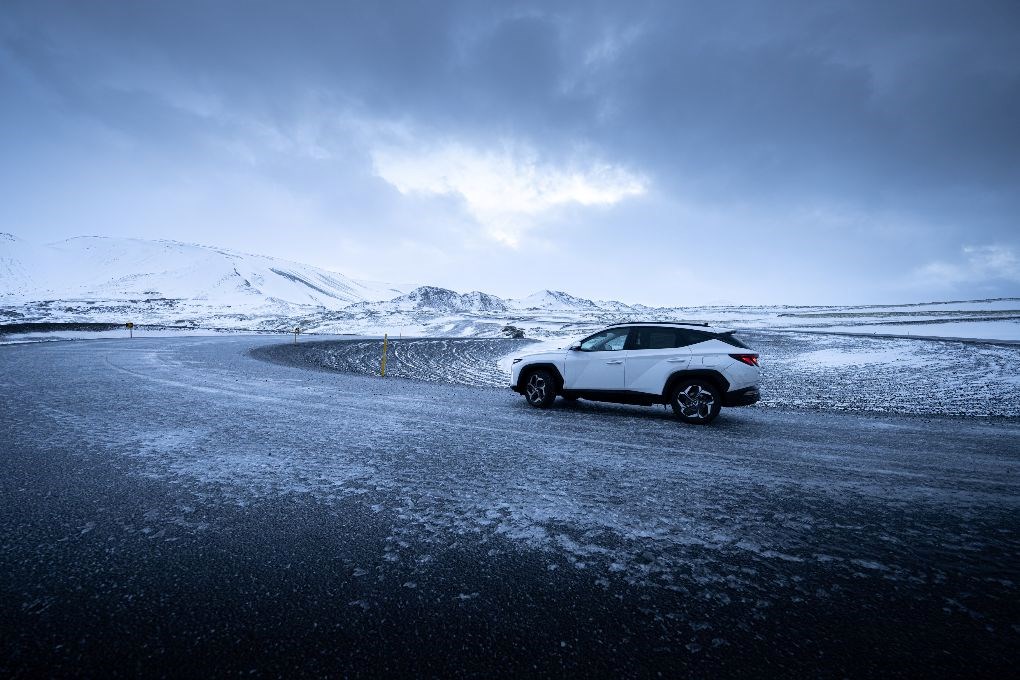 Is it Worth Visiting Iceland in November? 
In sum, yes. The island is quieter in November, and it's one of the cheapest months to visit. Plus, you can see some of the unique Icelandic attractions that aren't possible to see in the summer, such as the ice caves and the northern lights. 
See and do it all, plus more, from behind the wheel of your rental car. Lava Car Rental offers a wide variety of vehicles to fit all budgets and travel preferences. 
Have questions? We're here to help! Get in touch and let us help you begin planning your perfect Iceland road trip.