Boeing 747 carrying whales ready
March 7, 2019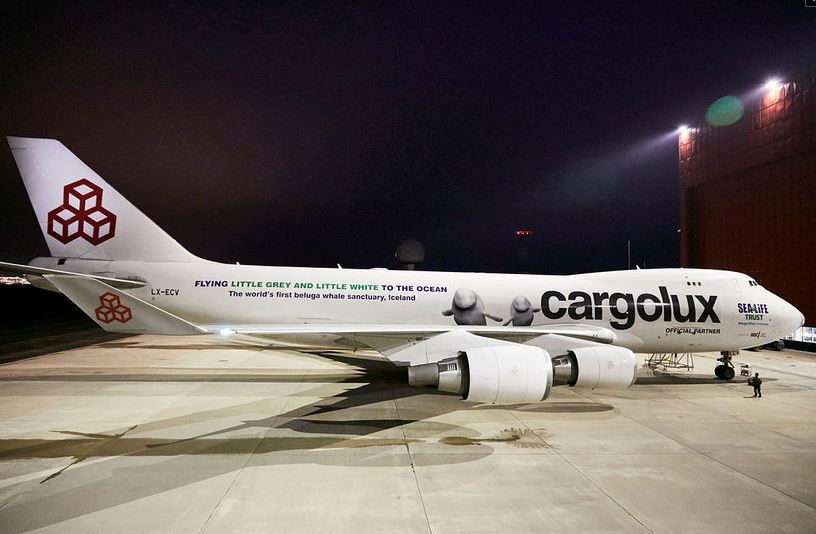 The Boeing 747-400 ERF freighter from Cargolux, which will fly with two white whales from Changfeng China Marine Park to Keflavik Airport, was revealed this week in it´s new livery.
The aircraft is now considered ready for the project after considerable changes were made to the cargo cabin and of course outside markings. Among other things, it has been fitted with equipment intended to ensure the correct air pressure and the correct temperature for the flights.
The two carriage pools are specially designed for transportation and in an statement Cargolux says they are working closely with the designers of the pools to ensure the safe transport of the animals. In addition, active consultation with whale experts and veterinary experts is underway "where the physical and mental well-being of the whales is the most important"
The flight is expected to take place in mid-April from China. The project is stated to be on schedule and that it is well underway to prepare the white whales for the trip.