Driving on Iceland's F Roads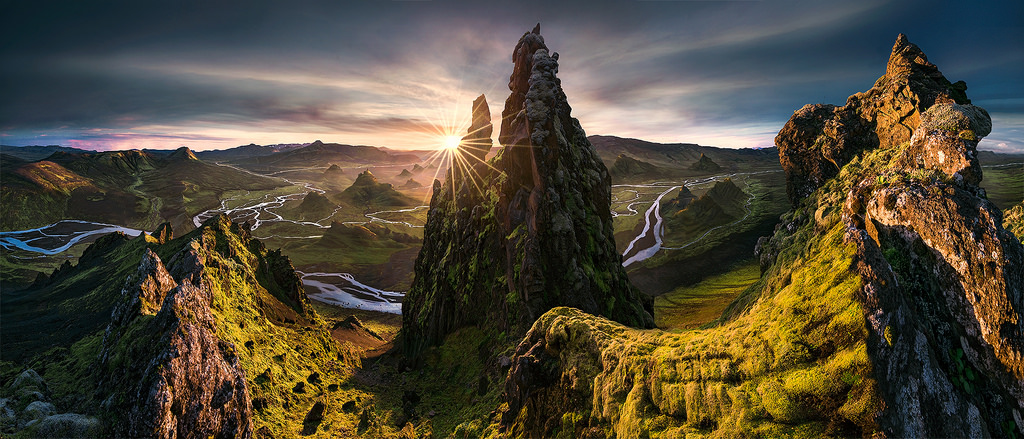 The highlands, also known as the F roads, are quite tricky to traverse in the summers and are closed in the winter except for Super Jeep tours. You are allowed to drive on them if you have a 4x4 car that is capable of handling the road you want to take. Read on for more information about these rugged areas!
Always do your research before going on any F roads and make sure you're confident enough as a driver, as driving on the F roads is drastically different from driving on normal paved roads or even gravel roads. Some things to take into consideration:
1. You're never as stable on a dirt or gravel F road as you are on a paved one, and any movement to the sides can cause you to slide off the road. Driving fast is therefore not recommended, as you won't have the usual amount of time to correct your course.
2. Slowing down when turning also becomes necessary to give the tires time to adjust to the uneven surface of the road. 
3. There are no gas stations in the highlands, so if you plan to drive cross-country,  make sure the fuel tank in the car is topped up and you have enough in the tank to make it to your destination. The gas stations are situated around the perimeter of the country along the Ring Road. Learn more information about what to expect when driving on Iceland's Ring Road.
---
For more information about weather and road safety:
Icelandic Meteorological Office
Safe Travel
Icelandic Road Administration - You can also call 1777 on your phone to access this information!
Don't hesitate to contact Lava Car Rental for help with a breakdown or other issues. For non-emergency questions, find us at info@lavacarrental.is or leave a message here. Our emergency hotline is also open 24/7. If for some reason the vehicle is not operating as it should and/or you had an accident, call us right away at +354 788-4080.

---
More articles like this: 
What Kind of Car Should I Rent?