Hekla Volcano Facts and Risks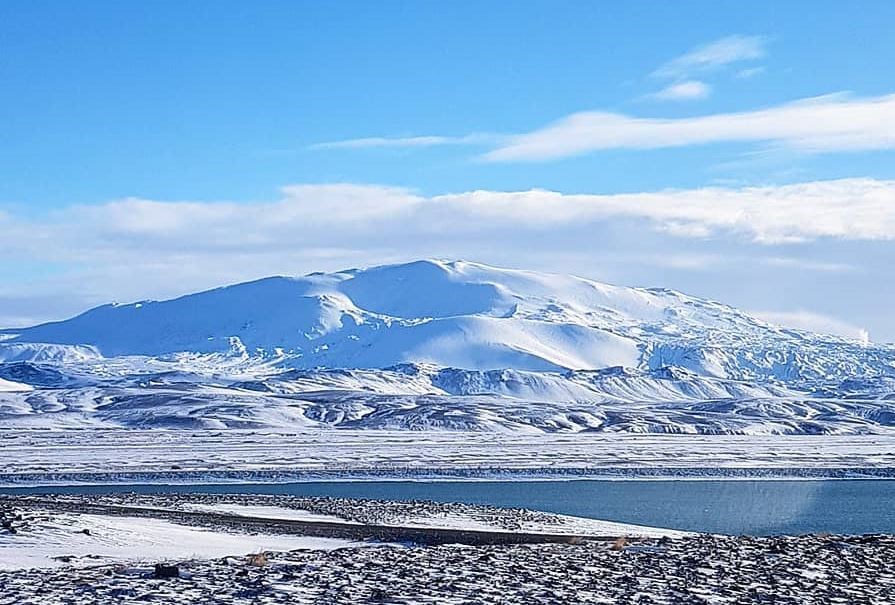 This is a drive that will take you along the best of the south coast before you arrive, after approximately 3 hours. You'll see the river Varmá running through the town of Hveragerði, the waterfalls of Seljalandsfoss, and the beautiful Icelandic countryside.

Many tourists are excited about walking on mountain Hekla. Being one of the most famous mountains in Iceland's landscape, few mountains have had as much impact on the lives of Icelanders.
What makes the hike up Hekla popular is the view from the top. The landscape views are amazing and the walk up to the top is technically not very difficult. Everybody is free to go up the mountain and many groups went last year.
Not everybody realises the risk of going to the top. Hekla is an active volcano and has erupted regularly, especially in the 20th century. There are recorded eruptions in the years 1947, 1970, 1980, 1991 and 2000. The riskiest undertaking is hiking up the mountain in the short lead-up to an eruption, which usually takes less than an hour. Initially, there is an explosive eruption at the top, which changes later to lava flow. If there are hikers in the area, they risk serious injury or even death. 
Even beyond the initial explosion, the risks of being in the active zone continue. The pyroclastic fluid at the beginning is huge and there is a risk of glowing hot lava rocks blowing from the crater. In addition, toxic gasses released by the eruption may become deadly to people and livestock and it is difficult to assess such a risk on-site without expert opinions from geologists.
Measurements show that the pressure from Hekla's magma chamber has increased since 2000. Therefore, the mountain may be due for an eruption, but no one knows when. Therefore, people's traffic to Hekla is not prohibited, but it is important to be aware of the risk of going to Hekla under these circumstances.
There is a sign at the foot of Hekla that explains these issues, and in addition, there is a contingency system that sends an SMS to all those with mobile phones who are close to the volcano when signs of an eruption are detected. 
---
Help for those driving in the country: 

The Icelandic Road and Coastal Administration (The Icelandic Road Administration can be reached anytime by dialing 1777)
Icelandic Meteorological Office
Live from Iceland Hekla Webcam