Hekla volcano and it´s risks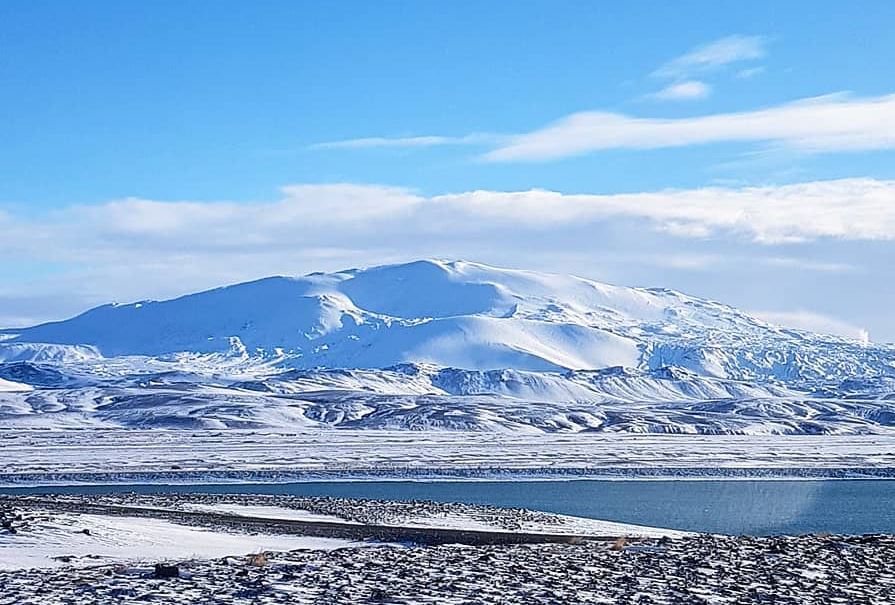 Many tourists are excited about walking on mountain Hekla. Being one of the most famous mountain in Iceland history,few mountains have had as much impact on the lives of Icelanders.
What makes the hike up Hekla popular is the view on top is amazing and the walk up to the top is  technically not very difficult. Everybody is free to go up the mountain and many groups went last year.  Not everybody do realize the risk of going to the top. Hekla is an active volcano and has erupted regularly, especially in the 20th century. There are recorded eruptions in years 1947, 1970, 1980, 1991 and 2000. The most risk is the short lead-up to an eruption, or less than an hour. Initially there is an explosive eruption at the top, which changes later to lava flow.
However, due to the initial and explosive nature of the eruption, some people who are standing at the top during the first signs of eruption, may not make it back. Risks can however be different. The pyroclastic fluid at the beginning is huge and there is a risk of glowing hot lavarocks blowing from the crater. In addition, gas outflows associated with eruptions may become deadly to people and livestock and it is difficult to assess such a risk on site unless there is a special measuring tool.
Measurements show that the pressure from Hekla's magma chamber has become greater than it was in 2000, so with that said, she might be ready to erupt, but no one knows when. The only thing we know is that it will erupt within an hour's notice. It could happen tomorrow or after fifty years, nobody knows. Therefore, people's traffic to Hekla is not prohibited, but it is important that most people realize the risk of going to Hekla under these circumstances.
There is a sign at the foot of Hekla in order to shed light on the risk, and in addition there is a contingency system that sends SMS to all those who mobile phones are close to the volcano when signs of eruption are measured.