Cash or Card?: Currency in Iceland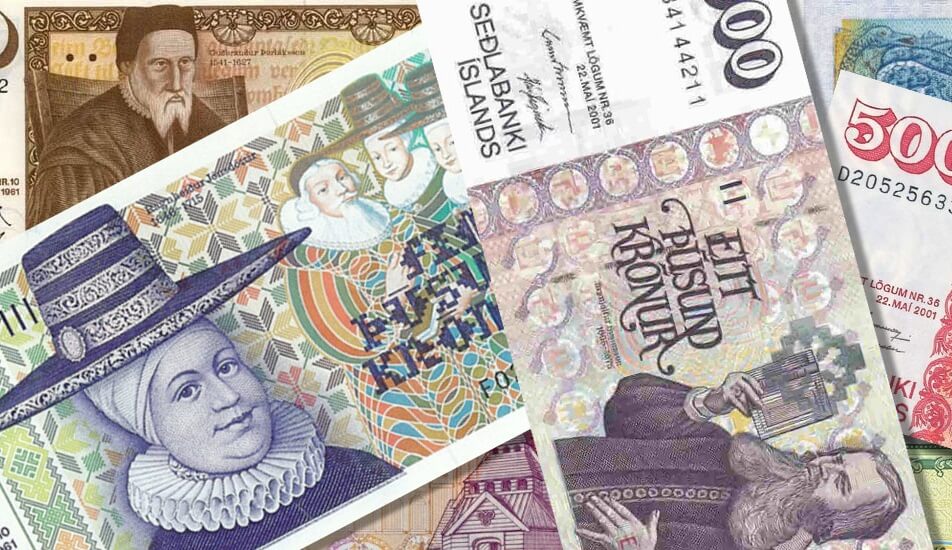 How do you pay for stuff in Iceland? Is it better to carry cash, or can you get by with your debit card? Should you exchange your currency before you get here? How do you pay for your rental car? Coffee? Read more to find out all about money in Iceland.
One of the first things you'll want to know about buying stuff in Iceland is that Icelanders don't really use cash. We prefer the plastic alternative, although we do mint our own currency, called the Icelandic krona. 
The krona has been known to fluctuate. During the winter and spring (and after a major budget airline shutdown), the Icelandic krona dips--right now, in May 2019, it's 131 ISK to 1 EUR. In the summer, the value usually picks up--last July, it hovered around 125 ISK to 1 EUR. (For those using U.S. dollars, last summer the krona was around 106 ISK to 1 USD; right now, in May 2019, it's around 120 ISK to 1 USD). 
So you do tend to get more bang for your buck. 
Paying for Gas in Iceland
You can pay for gas in cash or card, but if you're traveling around the country (or just out in Borgarnes), you'll want to make sure you have a card with you. Many gas stations on less-traveled roads are unattended, and require you to pay at the machine with your card. 
Exchanging Currency in Iceland
You can exchange your currency for Icelandic krona at the airport (read more here), but it's not necessary. For a small fee (up to 500 ISK, depending on your bank), you can withdraw cash from any ATM (Geldautomat!) in Iceland. We can't make a recommendation either way, but you may find yourself pleasantly surprised by how card-friendly the island is. Check with your domestic bank to find out about any transaction charges on foreign purchases (here's looking at you, America). 
You can also order your currency on this site.  
And no, you don't have to tip. ;)