Iceland Environmental Protection Travel Tips
March 20, 2019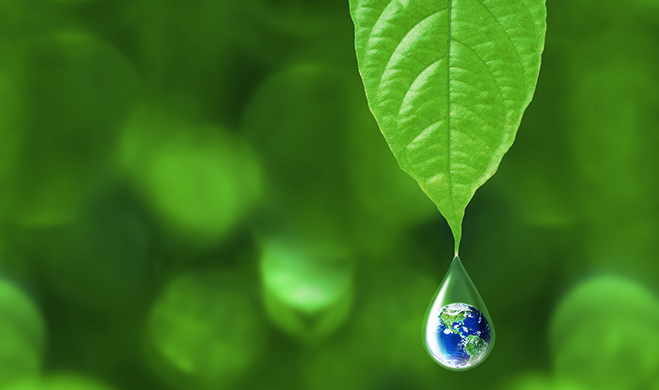 The talk of global warming is on everybody's lips these days and awareness regarding our environment is getting bigger by the day. Most companies have become aware of this and are doing what they can to be more environmentally friendly each and every day, whether it is recycling at their office or encouraging sustainable development within the tourism industry in general.
But when on holiday, it's easy to get careless and why not? It's our precious vacation time and we want to enjoy it to the fullest. But there are some easy things we can do to be a little more considerate to the planet, no matter where we go.
Stay on the Path
One key element of travel in Iceland is to stay on marked paths, whether you are driving or hiking. Because Iceland lives so close to the Arctic Circle, the cold weather leaves a very short growing period during spring and summer for our plant life. Any damage to our ecosystem can take months or years to heal. 
Justin Bieber, who visited Iceland in 2015 to film a segment for his "I'll Show You" music video, was criticized by park rangers in Skaftárhreppur, in the south of the country, for having trampled on sensitive moss when he rolled down a hill. He was also filmed doing this, and the clip was broadcast to his tens of millions of fans on social media.

Since then, the area has been trampled by visitors, and the moss eroded from the rocks. The Environmental Agency of Iceland has since roped off the area and no one is allowed to visit so that the land has a chance to recover. 
Use the Restroom
Unfortunately, many, many visitors to Iceland have felt free to relieve themselves in nature. In an attempt to stop this problem, the government of Iceland has built more public toilets around the country for tourist use. Beyond these facilities, gas stations, cafés, restaurants and coffee shops will also have restrooms, though keep in mind you may have to ask for a key at the cash register. It will only take a moment! Please use these areas rather than leaving a "souvenir" of your own in our delicate natural environment. 
No Littering
Along with our previous advice, do try to pick up after yourself and not leave anything behind. All public restrooms, gas stations, and restaurants should have a garbage can nearby. If you don't see one, take your trash with you for a short while, until you make your next fuel stop. 
Environmental Policies at Hotels
Many hotels are beginning to draw attention to their environmental policies by giving travelers options as to whether bed linen and towels are washed daily. If your towel is not dirty, hold onto it a little longer. It seems small, but when you consider that a hotel chain may wash hundreds of bed sheets, pillows, and towels a day, that adds up to a lot of water being used without considering if we really need fresh bedding every single night. 
Bring a Reusable Water Bottle
Plastic from disposable water bottles can be hundreds of years to be consumed in nature and will cause damage along the way. This is an easy one because the worlds best water is in Iceland. We know we are biased saying that but it´s the truth and we standby it.  So if you bring your own water bottle for the trip you get the free Icelandic water everywhere around the country, free refill included. As we've said before, the water in Iceland is top quality and you can drink straight from the tap! 
Reusable Bags
Plastic bags generate a lot of waste. During your trip, you will probably stop into the grocery store or gas station for food or snacks, or go to a shop like Icewear or 66° North for souvenirs. Decline the plastic bag if you can and bring a backpack or reusable bag to carry your things.

Iceland's largest grocery store chain, Bónus, stopped giving customers plastic bags in October 2018.  Since then they have roughly saved around 34,000 bags going into homes and in the end the environment. Many stores in Iceland such as H&M and others now charge a small fee for a bag, regardless of the material used. 
World Nomads has a Top 10 list with more ideas for eco-friendly travel anywhere in the world.