Snæfellsnes Peninsula is Best Winter Destination in Europe
December 5, 2018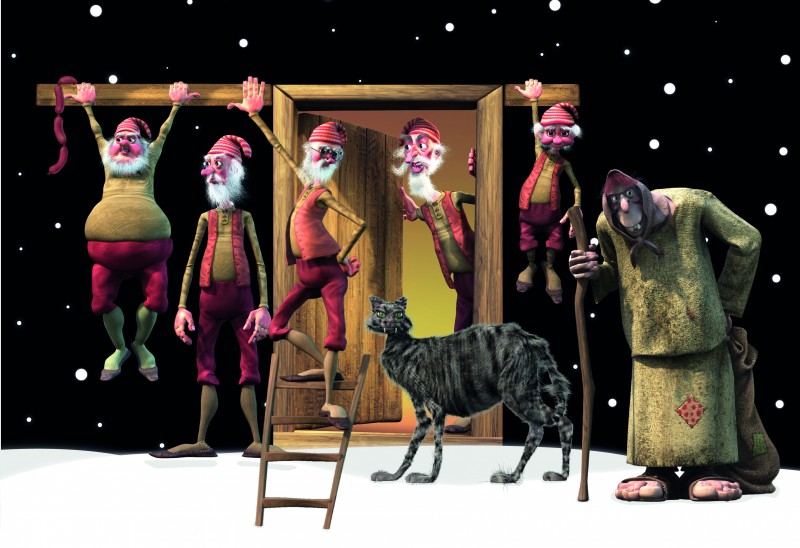 One of the best-kept secrets of Iceland is also the best winter getaway in Europe, according to US travel magazine Travel & Leisure. Snæfellsnes peninsula in West Iceland is described by the magazine as, "Iceland at its most stunning."
The magazine goes on to describe "...moss-blanketed lava fields, misty fjords surrounded by craggy cliffs, and a towering volcano crowned with a glacier that dates back to the Ice Age."
You can easily visit Snæfellsnes in a day-trip from Reykjavík (less than 3 hours from the capital!), but to truly explore the peninsula and its wonders you should try to take at least two days. In summer, you have the option of staying at one of the great campsites on the peninsula, but winter visitors should book a hotel or guesthouse in one of the picturesque towns or villages along its coast.
The writer recommends several hotels, including Hotel Egilsen in the town of Stykkisholmur and Hótel Búðir, at the location of an old trading post at the edge of the Búðir lava field on the south coast of the peninsula. Hótel Búðir is described thusly: 
"The 17th-century trading post turned 28-room lodge is a destination in itself, with views of the Snæfells glacier or bay from every window, sitting areas with deep leather sofas and scores of old National Geographics to flip through, and a lobby bar with one of the country's largest whiskey collections. If you're looking to knock the Northern Lights off your bucket list, you're in luck: an overnight concierge will wake you up for the show."
This isn't the first time Snæfellsnes finds its way to the top of lists for travel destinations. Hellnar, a tiny village just west of Búðir, was named as one of "25 secret European villages you should visit in your lifetime" by Business Insider. The nearby Arnarstapi, another tiny fishing village, is equally stunning. The two villages and the surrounding cliffs, beaches, and lava fields make for a full day of exploration and wonder.
Snæfellsnes also pops up frequently as one of the main reasons travel magazines and news outlets pick West Iceland as the top destination in Iceland. Luxury Travel Guide picked West Iceland as the "most scenic destination in Europe in 2017":
"West Iceland's strength lies in its natural wonders. Highlights include the Snæfellsjökull National Park, which has black sand beaches and diverse rock formations."
Book your car rental in Iceland today and don't miss out on this fascinating, less-visited (and therefore less crowded!) part of the Icelandic countryside.