Don't Drive on Closed Roads in Iceland
January 2, 2019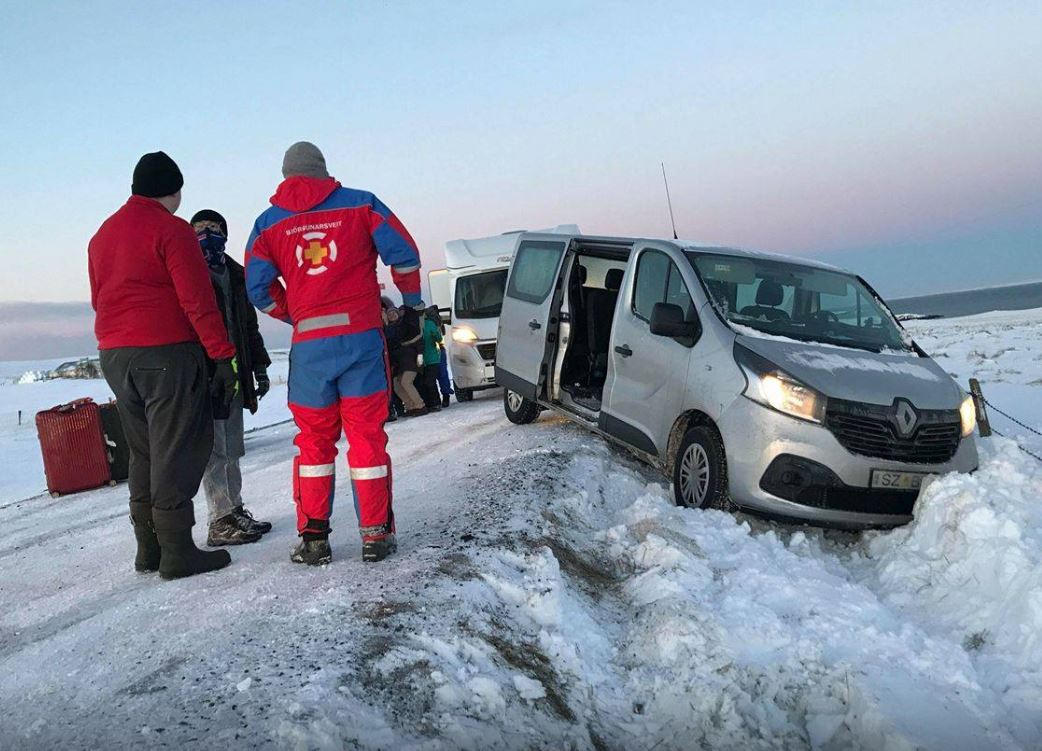 The Icelandic rescue teams, with about 50 to 60 of their team members, helped more than 30 travelers on New Year's Eve in 2019 because they were driving on closed roads and their cars then became stuck or slid off the road. The travelers said at the time that they weren't aware the road was closed, either because the closing signs were not visible, barriers reached only halfway across the roadway, or they were not properly installed.
The weather is unpredictable in Iceland, particularly in the winter. Icy roads, avalanches, and tire-sucking mud can get you and your shiny new car rental from Lava Car Rental stuck, your beautiful vacation ground to a halt. This is why the Road Service often closes roads, and you cannot drive on them. 

A spokesperson from the rescue teams says that large-scale operations due to the travel of foreign tourists have, however, decreased and been relatively few in the previous year. Preventive measures and increased information disclosure have yielded considerable results. 
Lava Car Rental urges its customers to take great care and caution when entering new roads. Look carefully for any signs or evidence of closure, such as chains or ropes blocking the way. 

if the road is closed, it is closed for all vehicles. Do not attempt the road just because you have a 4x4 car or a vehicle that you think can handle it. 
To keep on top of conditions for your drive, use the links below!  
For more information about weather and road safety:
Icelandic Meteorological Office
Icelandic Road Administration - You can also call 1777 on your phone to access this information!
Don't hesitate to contact Lava Car Rental for help with a breakdown or other issues. For non-emergency questions, find us at info@lavacarrental.is Our emergency hotline is also open 24/7. If for some reason the vehicle is not operating as it should and/or you had an accident, call us right away at +354 788-4080.