The village at the end of the world.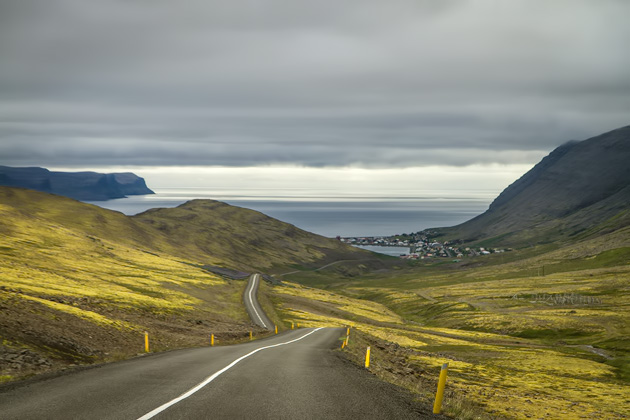 Patreksfjörður is one of the wonderful adventurus places in Iceland. You need to rent a good car to enjoy Patró, as residents call it, and all the wonders nearby since the road there is both long and hazardous and the drive takes six hours from Reykjavik through beautiful and diverse nature and steep mountain roads. But driving in between the two gatekeepers, entering what could easily be described as "the village at the end of the world" and watching the fjord open up before you makes it all worthwhile. And who knows, you might even see whales playing in the middle of the ocean.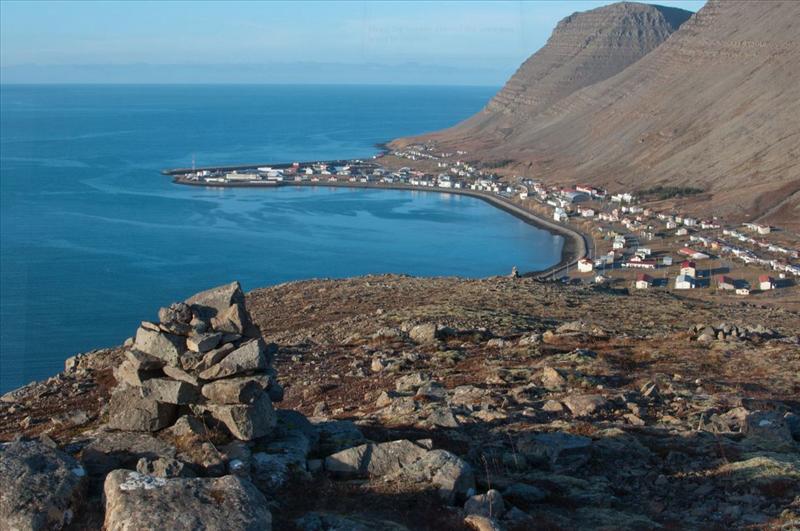 The town itself is a beautiful old fishing village, most of the houses are old and make for charming walks. Patró has a couple of nice hotels and hostels but it would be advisable to book in advance.The world class restaurant Heimsendi (Worlds End) is operated during the summer on the waterfront, beautifully decorated with sand and driftwood from the area and the food is mostly grown and reared locally and worthy of a Michelin star. In Stúkuhúsið you can get good soups, and salads as well as delicious cakes and coffee.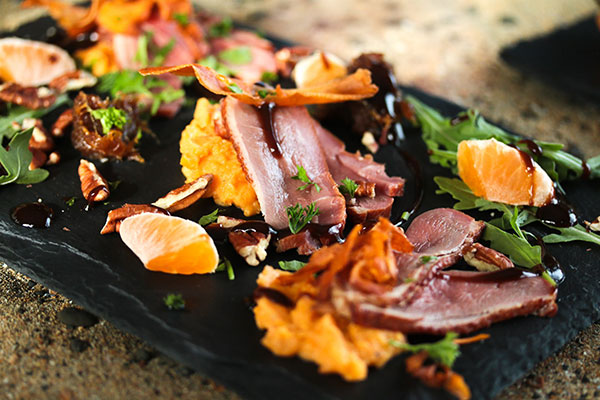 It is also a good place to bring your kids, the swimming pool has two hot tubs and a magnificent view over the fjord and the beach is an endless source of adventure for children and adults alike.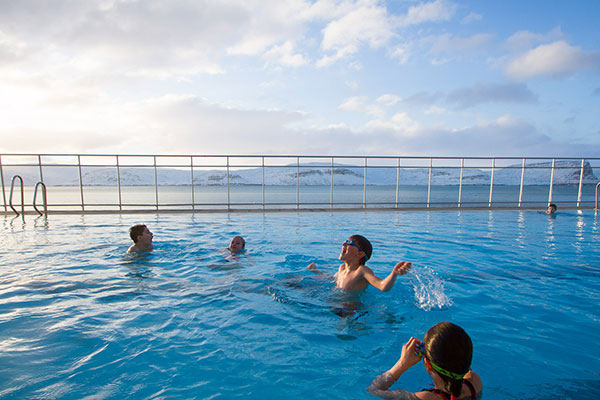 But the greatest attraction is the proximity to some of the country´s most wonderful places, Látrabjarg, Rauðisandur and the extraordinarily beautiful waterfall Dynjandi.
To get to those places you need to have a very well equipped car since the roads are some of the worst in the country but with the proper car all roads are open.
Before renting a car in Iceland we would always recommend to ask the staff about which car would be suitable for what you want to do during your stay, to ensure your safety. Our staff at Lava Auto cars will be happy to help.