The Icelander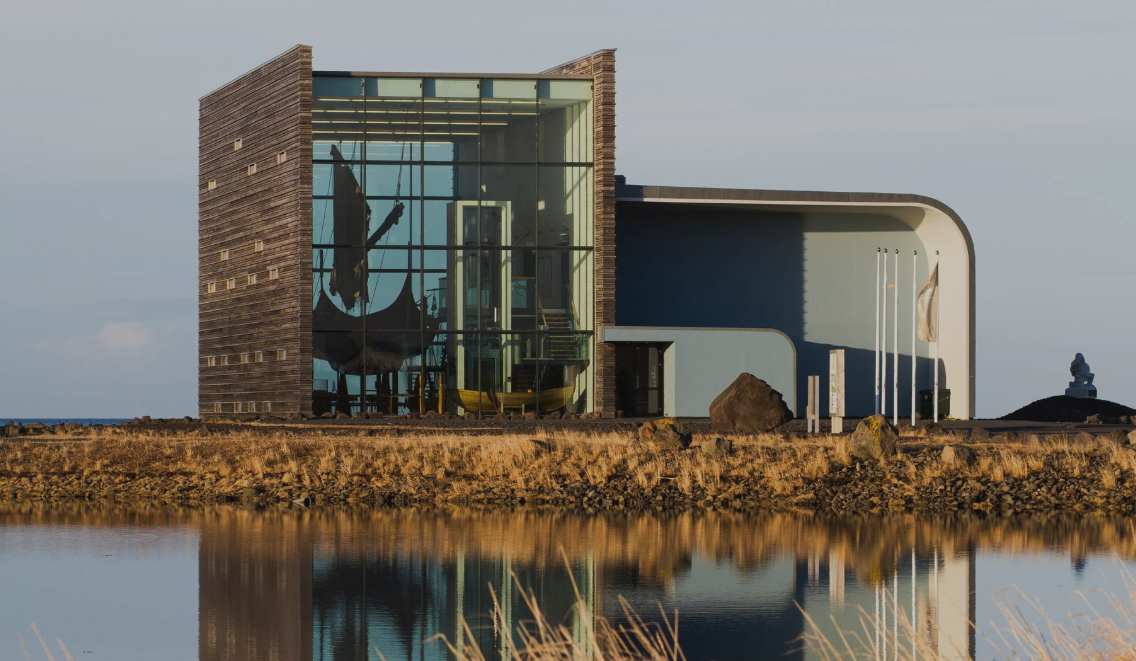 Only a 5 minute drive from the airport in Keflavik where most of you start your journey through the land of fire and ice you can experience and see how the actual Vikings of Iceland made their way across the Atlantic ocean.  The Viking Ship Íslendingur (The Icelander) was built in 1996 and is an exact replica of the famous Gokstad ship. The Gokstad ship was an remarkable archaeological find of an almost completely intact Viking ship, excavated in Norway in 1882.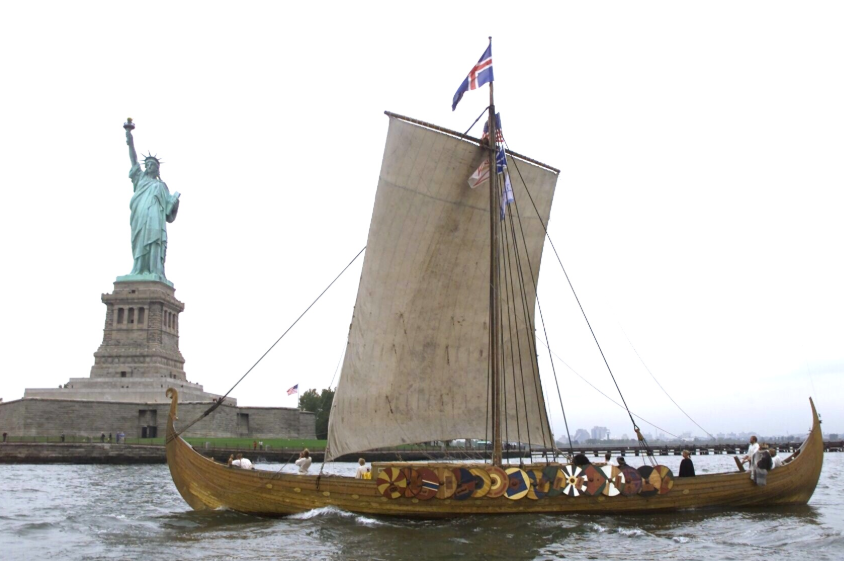 On 17th of June (Icelands independance day) of 2000 the builder of the ship, Gunnar Marel sailed the ship from Reykjavik Iceland to the USA in remembrance of Leifur Eiriksson and his sailings accross the Atlantic. On the picture above you can see the ship sailing into New York City. 
It is called Viking World and amongst other things you can also find the Viking millennium exhibition produced by the Smithsonian Institution called Vikings: The North Atlantic Saga. This exhibition sheds light onto the Norse settlement and explorations of unknown lands. These two fine projects, both celebrate Iceland's central role in the discovery of North America a 1000 years ago by the Norse Vikings.
In addition you can treat your self to a Viking Breakfast at the Café served daily from 7 am till 10:30 am
The museum itself is a spectacular modern building situated right by the Faxafloi bay in the town of Reykjanesbaer, and can be easily spotted from the main road between the international airport and Reykjavík.