Take a dip while you visit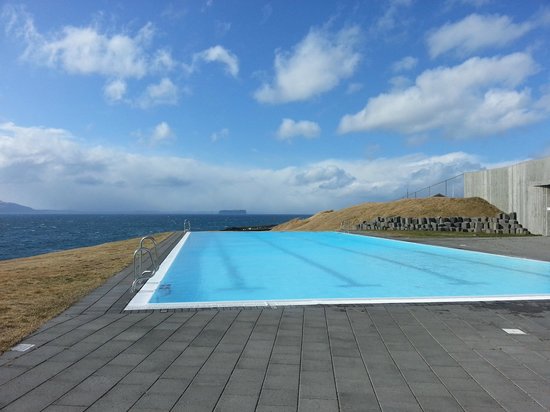 If you meet an Icelandic expat and ask what they miss the most about Iceland – apart from family and the amazing landscape, naturally – they'll probably mention the swimming pools. Icelanders have a very special relationship with their swimming pools and use them both for leisure and socializing.
There is hardly a town so small that it doesn't have its own municipal pool, and they are normally outdoors, but heated to around 25-26°C. Since every Icelander takes mandatory swimming lessons once a week for 10 years they feel right at home in the water, but the real treat are the hot tubs. Practically every pool has at least one adjacent hot tub that's around 38-44°C and you can sit there and relax every single muscle in your body while meeting the locals. People like to sit around in the hot tubs and talk about all things, from politics to local gossip, and a traveler with an open mind will be welcomed in the conversation. Make new friends, get travel tips or just enjoy relaxing under the Icelandic sky while the locals chat away.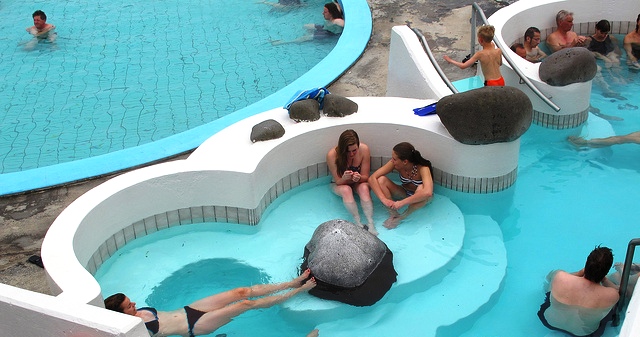 The pools vary in size and shape, but each one is worth the visit. In the capital area there are multiple swimming pools, such as you can visit Laugardalslaug, Árbæjarlaug or Lágafellslaug, which have water slides, Jacuzzis and steam baths.
A popular trip for those visiting Iceland is the Golden Circle , and if you find yourself in that area you mustn't miss out on the Secret Lagoon. Created in 1891, it is the oldest swimming pool in Iceland. The place has found some popularity recently with bus tours arriving 15:30 and 17:30 every day, but with a rental car you make your own schedule and can stay ahead of the rush for a serene moment in the unique natural surroundings.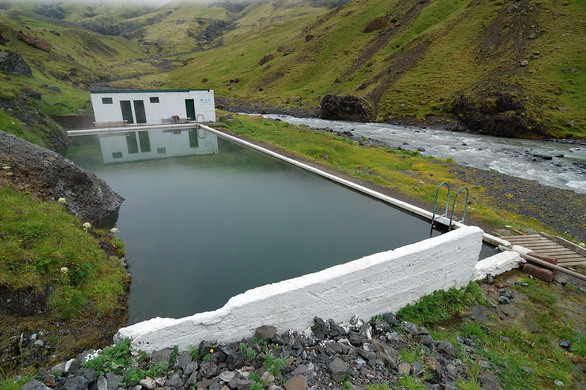 If you find yourself in the northern parts of Iceland be sure to visit the swimming pool in Hofsós, arguably the most beautiful of them all, with breathtaking views over to Drangey island.
For further information about Iceland's swimming pools, opening hours and prices, check out this site for all details.
If you are planing a trip to Iceland and need a rental car for your stay, please see our variety of cars for rent here