Snæfellsnes peninsula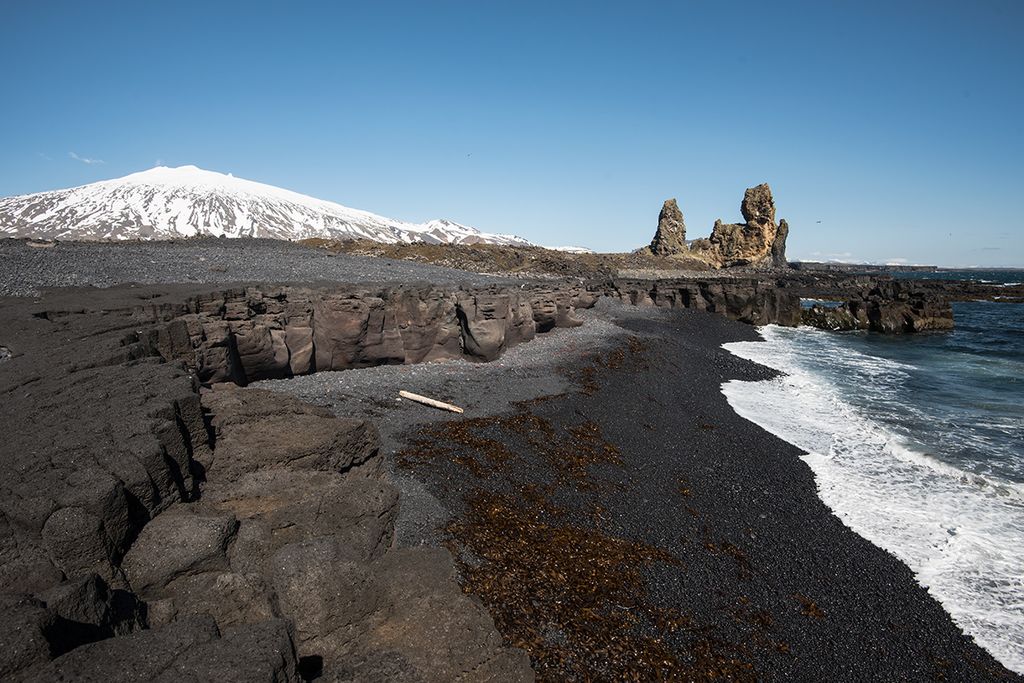 From the west coast of Iceland, the Snæfellsnes peninsula stretches out to sea taking in some of the Atlantic's worst winds. As might be expected, the peninsula is scarcely populated. Along the south coast the land is mostly flat but no good harbors to be found. Consequently, there are no towns there, and mainly scattered farmlands. There are many interesting hiking routes on the peninsula, and a good overview of them can be seen by clicking here.
The highest point on the peninsula is Snæfellsjökull glacier standing at 1446 meters. Under it lies a dormant volcano which once had a starring role in Jules Verne's Journey to the center of the earth as the starting point of the epic journey. Mysterious powers have been attributed to the glacier and it's said to be one of the seven great energy centers of the earth. Despite what one might think about such claims it cannot be disputed that the view from the top of the glacier is phenomenal.
There are various ways to get to the top of the glacier. Some companies offer guided hiking tours to the summit, but they are long and challenging. It is also possible to reach the summit via a guided snowmobile tour.
The largest town on the peninsula is Stykkilshólmur with a rich history and connection to the Icelandic sagas. It used to be a religious center and a nearby mountain, Helgafell (Holy mountain) has been said to have supernatural powers and is often included in local legends.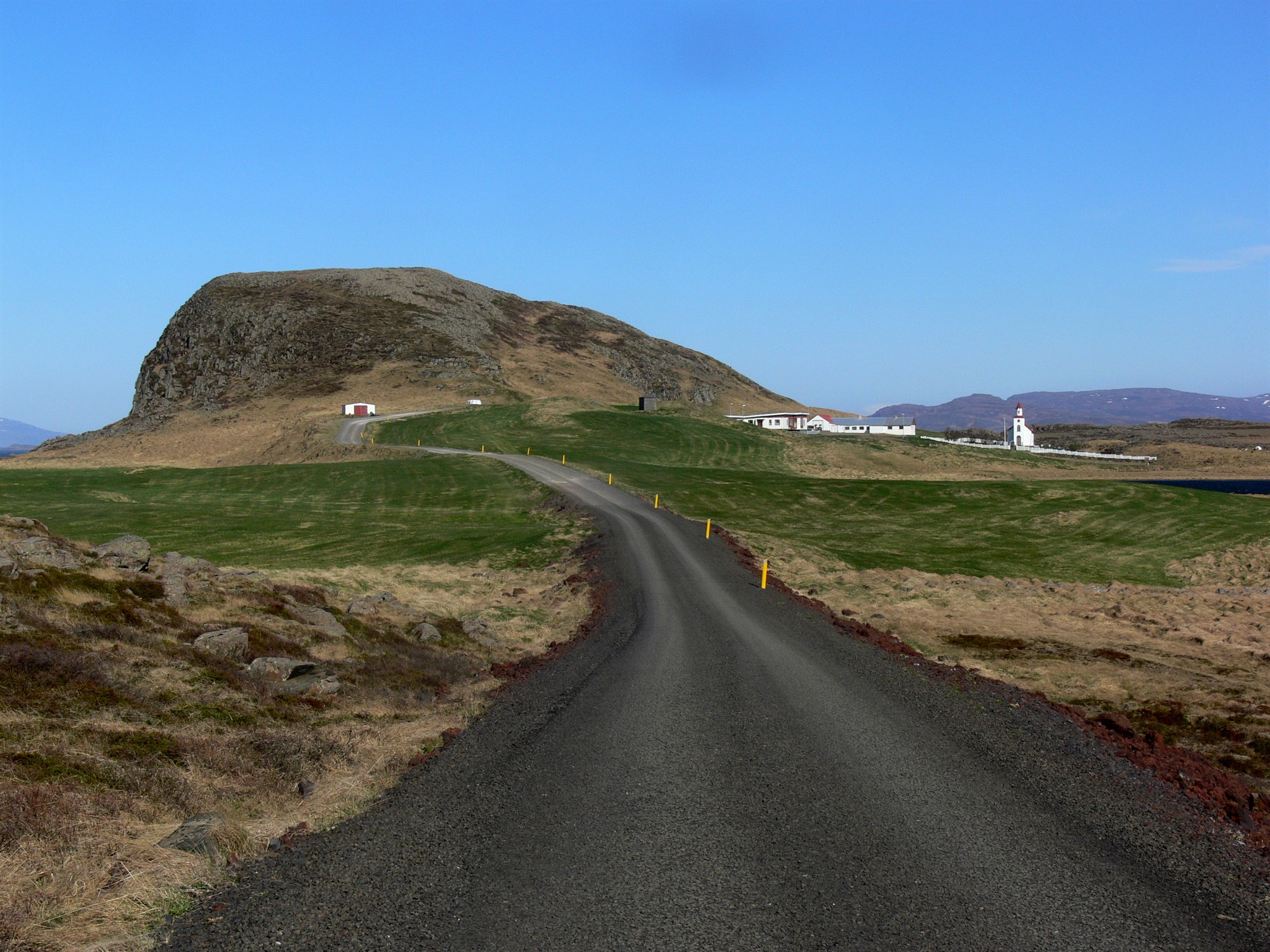 While in town, you can visit the Volcano museum, take a dip in the local geothermally heated swimming pool or buy a ticket for one of many sea tours available to enjoy the sea breeze, view the local birds and maybe stop at Flatey Island, where they say time stands still.
The best way to travel to the west fjords is of course by car, and we at Lava Auto offer a good selection of cars to fit your needs. Our dedicated staff on site is always willing to assist you with tips and travel advice.