See the northern lights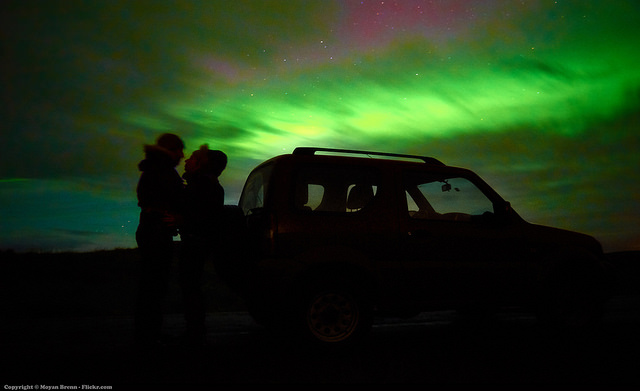 If you travel to Iceland in the winter you may be lucky enough to witness the spectacular northern lights, or aurora borealis. Sometimes they may be strong enough so that you can catch a glimpse of them in whatever town you stay in, but for the optimal experience you want to travel as far away as you can from light pollution. If you decide to go aurora-hunting, you should be prepared and follow a few guidelines.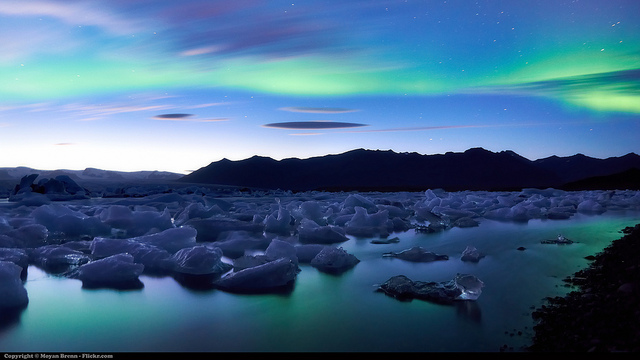 Plan ahead
It gets very cold during the winter nights and it will take quite a lot away from the experience if you're shivering and freezing. Put on lots of layers so you can stay outside as long as you want to enjoy the magic. You might even want to consider bringing a thermos with some hot chocolate. It's not only smart, but also pretty romantic.
Check the weather forecast. Your best chances are not only when the aurora forecast is good, but also when the skies are clear.
Be prepared for photos
You might want to take a photo to capture the moment and secure some bragging rights. Taking the perfect aurora photo does take some preparation, and bringing a tripod and preferably a DSLR camera is very important. Click here to read detailed instructions on settings and equipment for that perfect shot.
Ask around
Ask the locals about the best spots to view the northern lights. They can give you valuable advice you can't find on maps and the perfect viewing place could be closer than you think.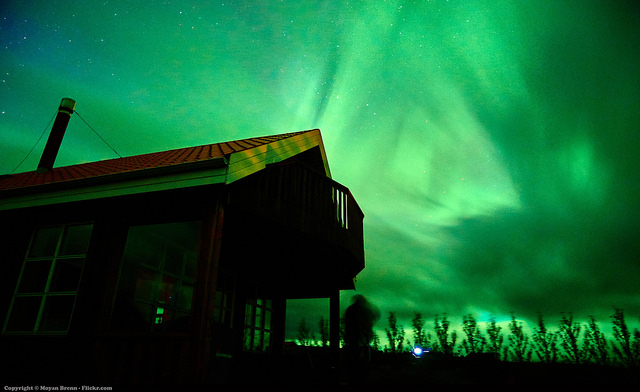 Stay safe
Although most of Iceland's roads are well maintained you should drive carefully when the temperature is close to freezing, as the roads might be slippery. When you find a good place to view the northern lights, park your car in a safe place off the road with easy access back on it. Bring a flashlight to avoid missteps and stay away from any roads while watching.
At Lava Auto we have a wide selection of cars for you to go on your once-in-a-lifetime northern lights excursion. Click here to see the cars we offer. 
Images copyrighted by Moyan Brenn