Pool party in Iceland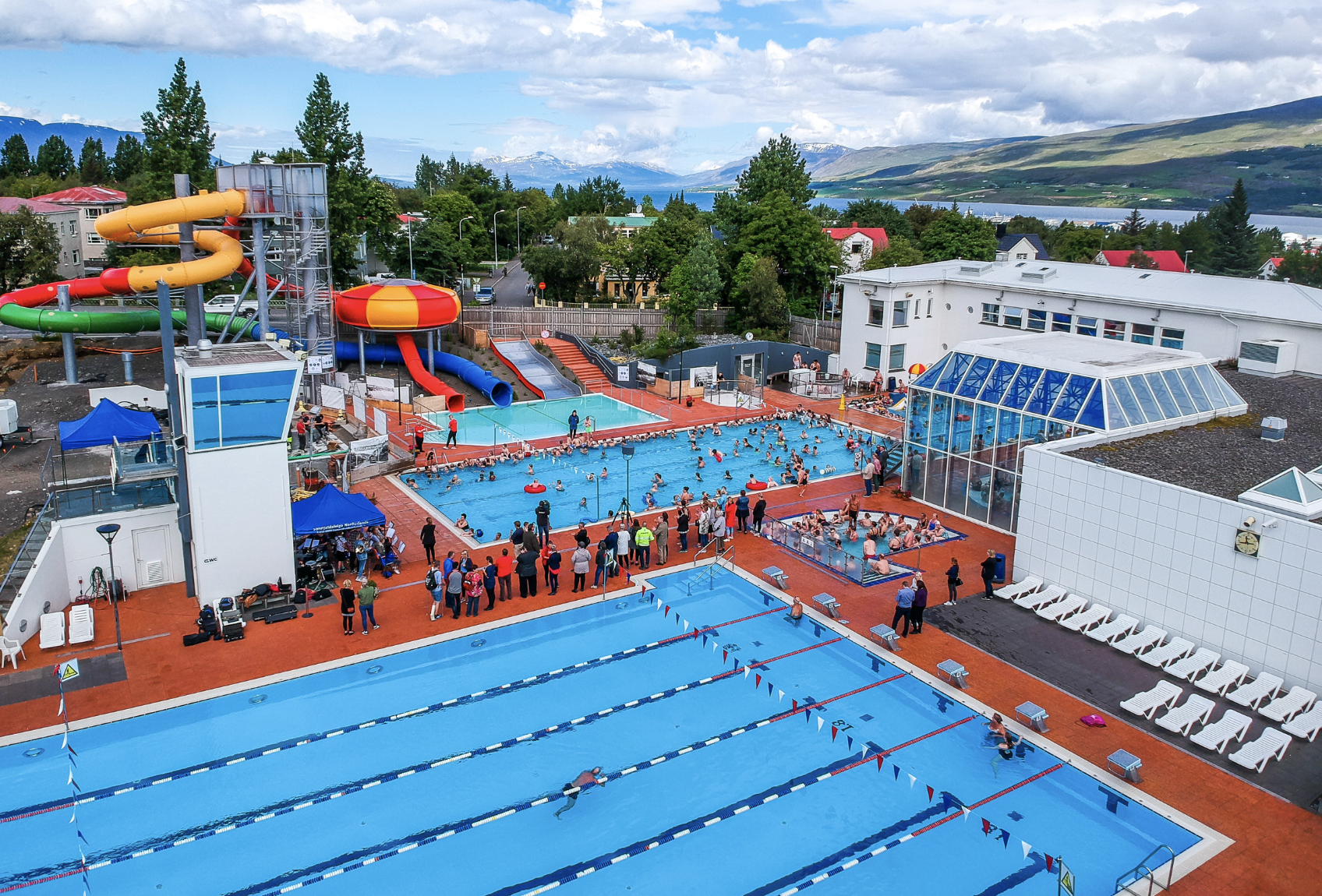 ICELANDIC OBSESSION WITH POOLS
In Iceland we have a great history with swimming pools. The first natural pools were built at the first half of the 20th century. This tradition is translated into today's age. There is at least one pool in most of Icelandic towns, even the low populated ones. The pools usually consist of an indoor and an outdoor area. Ending a day or a week with a trip to the pool is one of the most popular leisure activities among Icelanders.
FISHERMEN NEEDED TO LEARN TO SWIM
Many Icelanders used to provide for their families by fishing. Most of the fishermen did not know how to swim because the ocean was (and still is) simply too cold for learning the strokes needed. The first pools were built with the intention to provide the fisherman with a more comfortable way learning to fend for them self if disaster would strike during their time on out on sea.
OLDEST POOL A HIDDEN GEM
One of the oldest and most famous natural pools in Iceland is Seljavallalaug. The pool was constructed in 1923 and can still be used today. One of the pool's walls is formed of a rock, therefore only three walls were built by man. The source of Seljavallaug's water water is a natural hot spring.
The pool is accessible for public throughout the whole year, and free of charge. The only "service" is a changing room by the pool, so do not expect any buffet or a gift store. It is one of the most magical attractions and it is usually not very crowded. The pool is located in Southern Iceland, close to the main road from Reykjavík to Vík. To get to the pool, a short, beautiful hike (around 18 minutes) is a must from the parking spot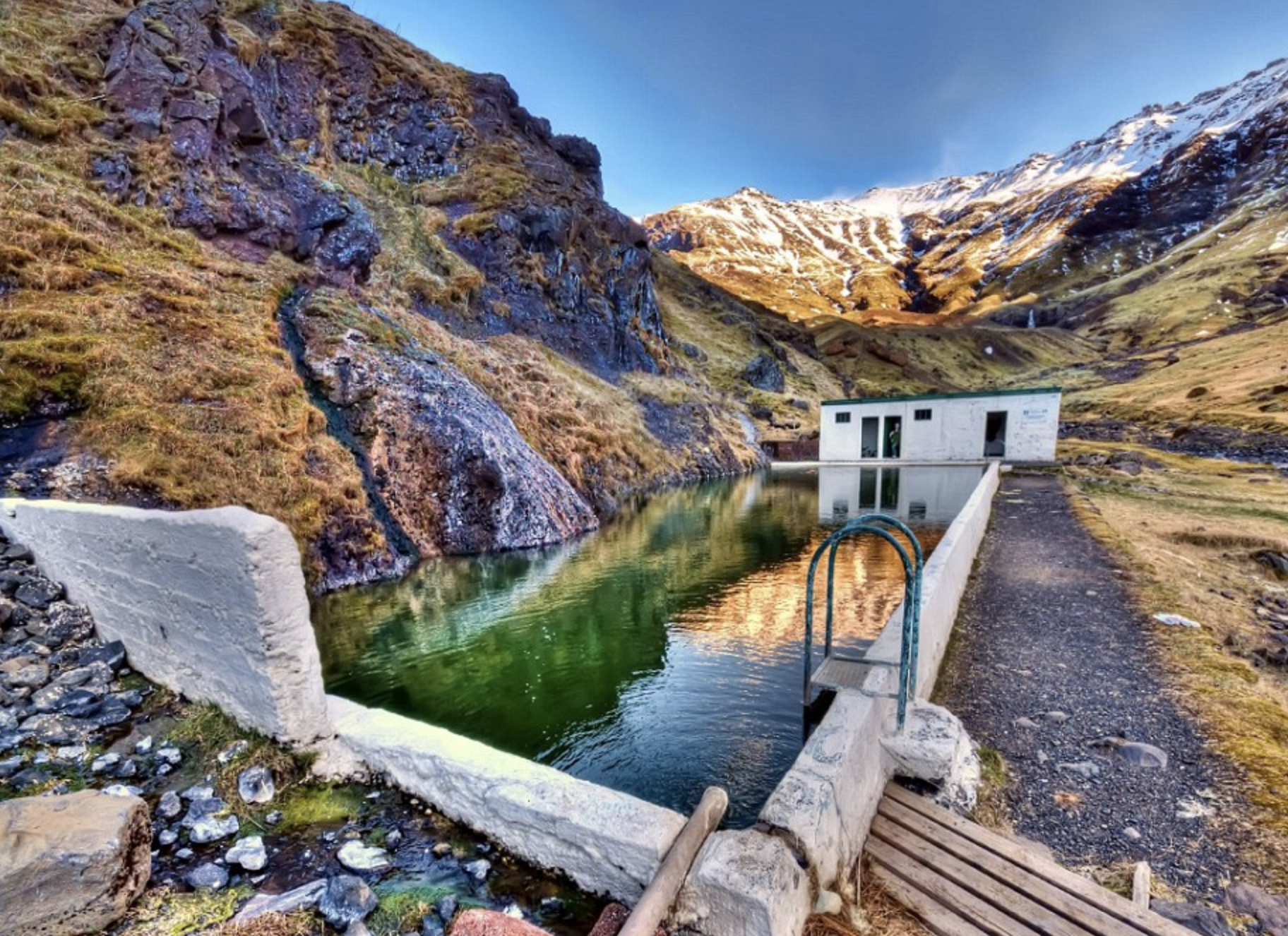 Seljalandslaug in south Iceland
If you decide to visit either a regular public pool or some more traditional one like Seljavallalaug, you will not regret. Pools are very popular in Iceland, therefore you should not miss the experience and add it to your itinerary!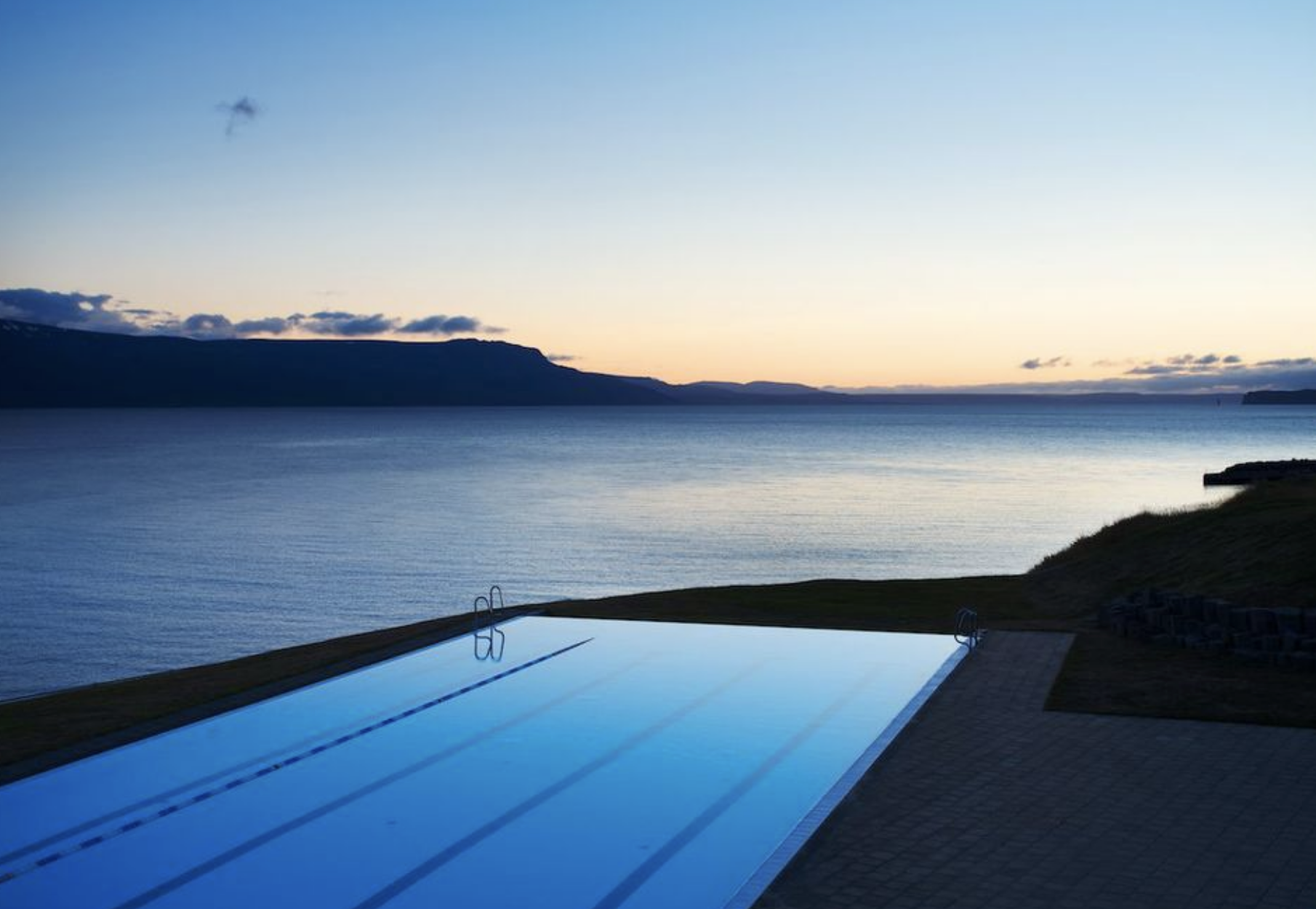 Another great pool is up north at Hofsós. View from the pool is breathtaking