Millions of birds at Látrabjarg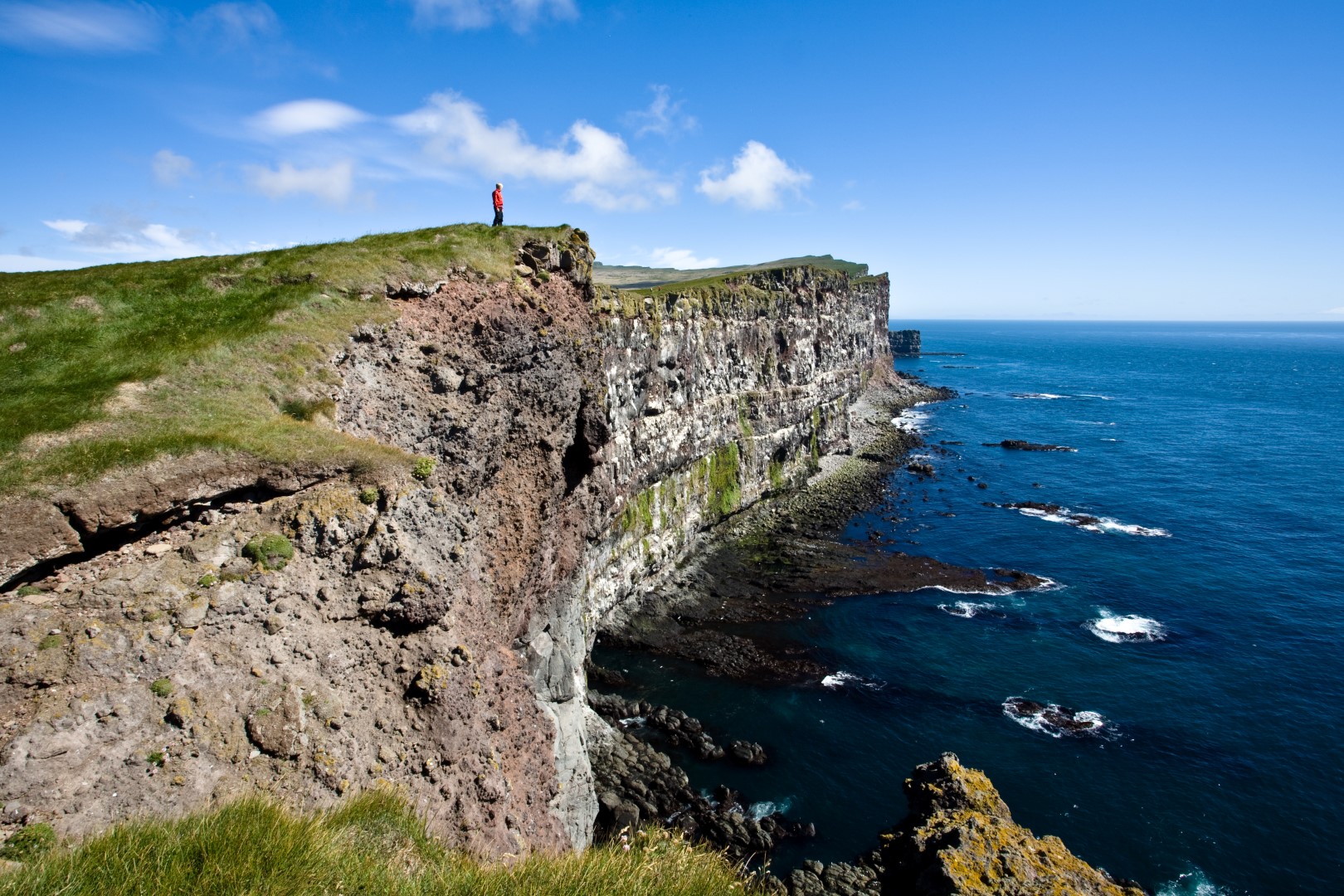 Látrabjarg is indeed a place to visit when you take your rental car from Reykjavik to the southern part of the Westfjords. It is a spectacular and magnificent birdcliff and the largest seacliff in Europe, 14 kilometres long and 441 metres high where highest. The cliff starts at the westernmost part of Iceland which is incidentally also the westernmost part of Europe and is made from repeated volcano eruptions 13-16 millions of years ago. This is the oldest part of Iceland and the millions of birds that visit it every year know they can trust it to be safe.
Around ten seabird species lay their eggs on the sheer cliffs, among those puffins and various species of seagulls. The birds are not afraid of people, because they know we can´t reach them, so many wonderful photo opportunities are sure to present themselves. Be careful though not to go too far out on the ridge, since the puffins dig holes to lay their eggs so the soil isn´t entirely reliable. There are clear safety lines along the cliffs that should not be crossed. When looking at the cliffs you will most likely not even want to.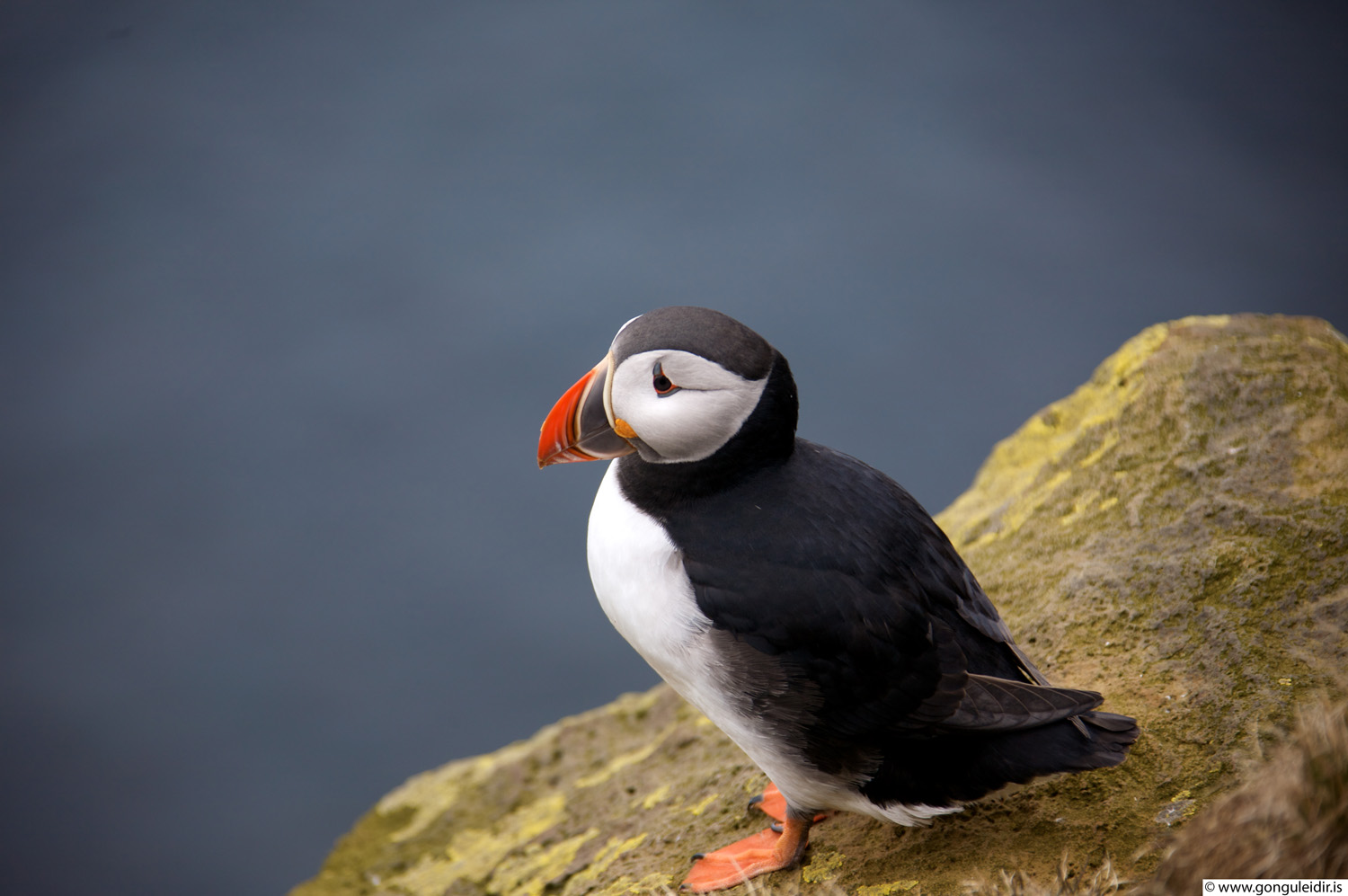 In 1947 Látrabjarg was the site of a famous rescue mission, when Icelandic farmers rescued 12 surviving members of a stranded British trawler. This amazing deed was only possible because the local farmers were used to gather eggs from the cliff by hanging from a string and this same string method was used for heaving the fishermen up 190 meters to safety. In Hnjótur in Önundarfjörður a museum is dedicated to this heroic act. The museum is on the road to Látrabjarg.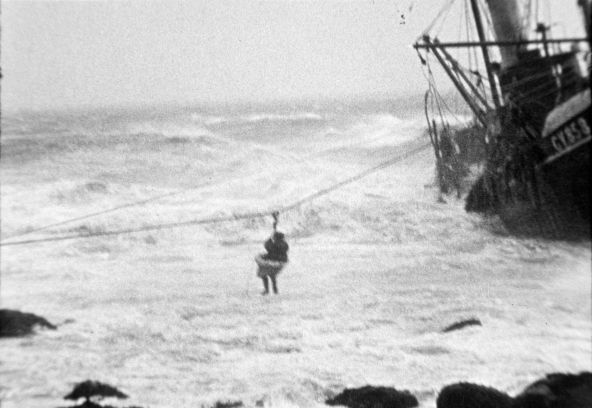 The last 36 km to Látrabjarg are a gravel road that can be quite bumpy. Remember to have a full tank when you start your journey as there are no gas-stations in this area.
Before renting a car in Ieland we would always recommend to ask about which car would be suitable for what you want to do during your stay to ensure your safety. Our staff at Lava Auto will be happy to help. Here is a overview of the kind of cars we have to offer.