Meet your favorite Icelandic football player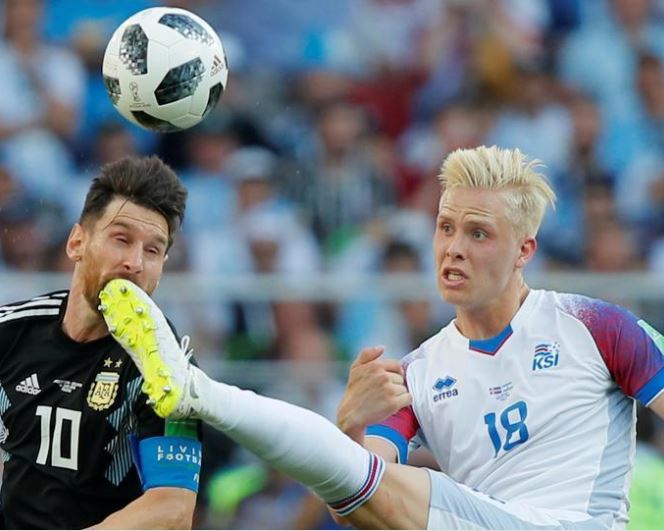 With the world cup started and Icelands first ever game played, our vikings are the talk of the world.  Against the giant in football, Argentina, a country that has played in 17 concecutive world cup final tournament, a team that has two times been world champions (1978 and 1986) three times runners up. The Icelanders held their own and got a good 1:1 draw. 
In a match where both teams really could easily have taken victory althou Argentina were more favorite this has made the world media turn their heads north and now everybody is talking about small Iceland.  World best soccer player Lionel Messi could not even break the barrier althou he had the best chance on the penalty spot, only to have our goal keeper , Hannes Halldorsson make a great save. 
With at least two more games coming up, you must have noticed these guys from Iceland in your local newspaper or favorite news website.  If not, head on up north and come for a visit after the tournment has ended or even later. Rent a Lava car and drive your self around the Island.  There is only 350.000 of us here and with that said, your chances of meeting up with one of your favorite player from the Icelandic team walking around downtown Reykjavik or at one of the top site´s to visit is very high.