Lake Mývatn and more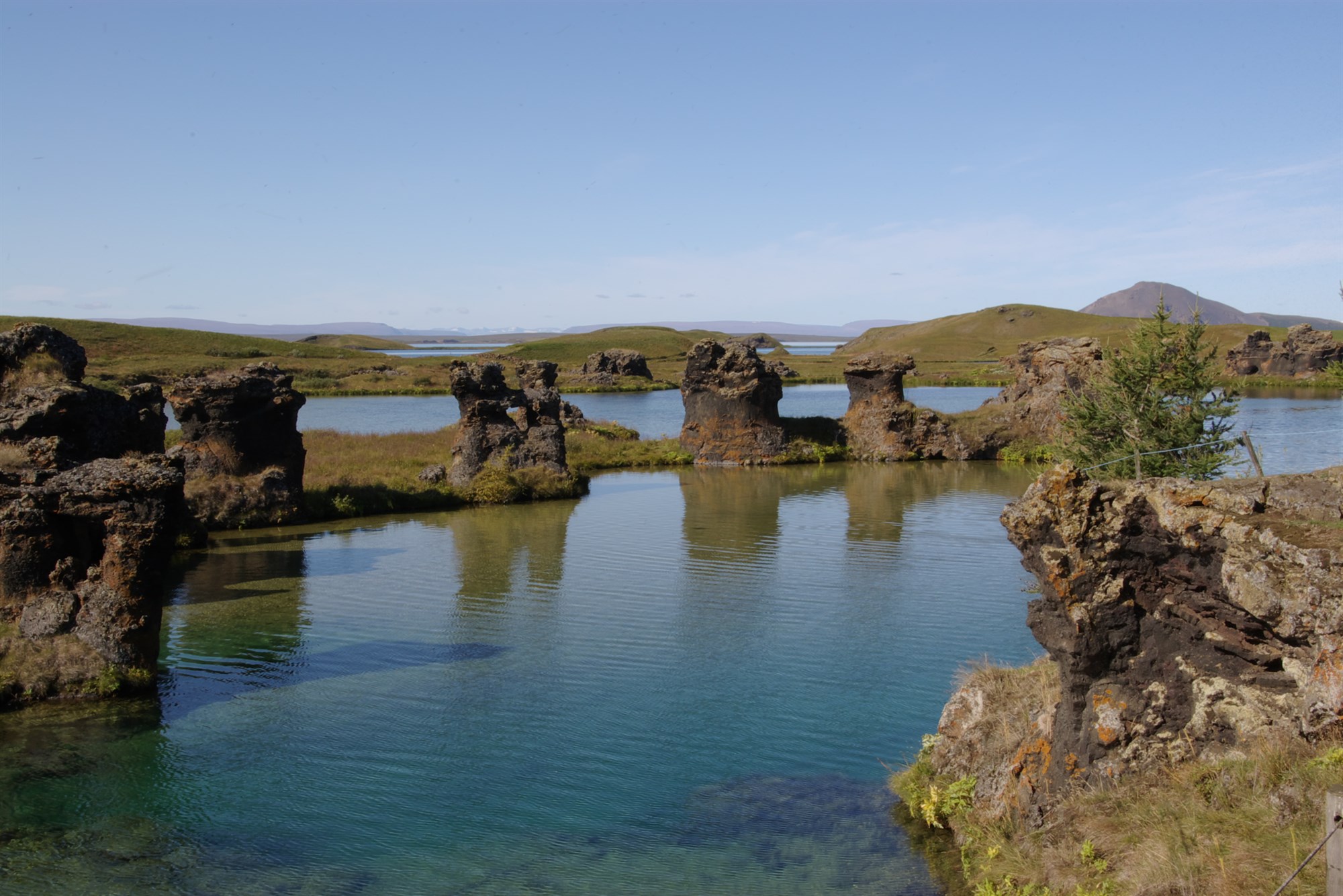 In the north of Iceland, not too far from Akureyri and Húsavík, are some of Iceland's most impressive geological formations. Among them are two enormous waterfalls, Dettifoss and Goðafoss, along with Jökuslárgljúfur national park containing a magnificent canyon with yet another waterfall. Lake Mývatn has a large population of water fowl and is surrounded with geothermally active areas, craters and curious rock formations. A road by the lake takes you all the way around it to enjoy the surroundings. A short way north is Goðafoss, or "waterfall of the gods". After Iceland officially converted to Christianity in the year 1000, a famous law-speaker threw all his pagan carvings in the waterfall and that is where the name comes from.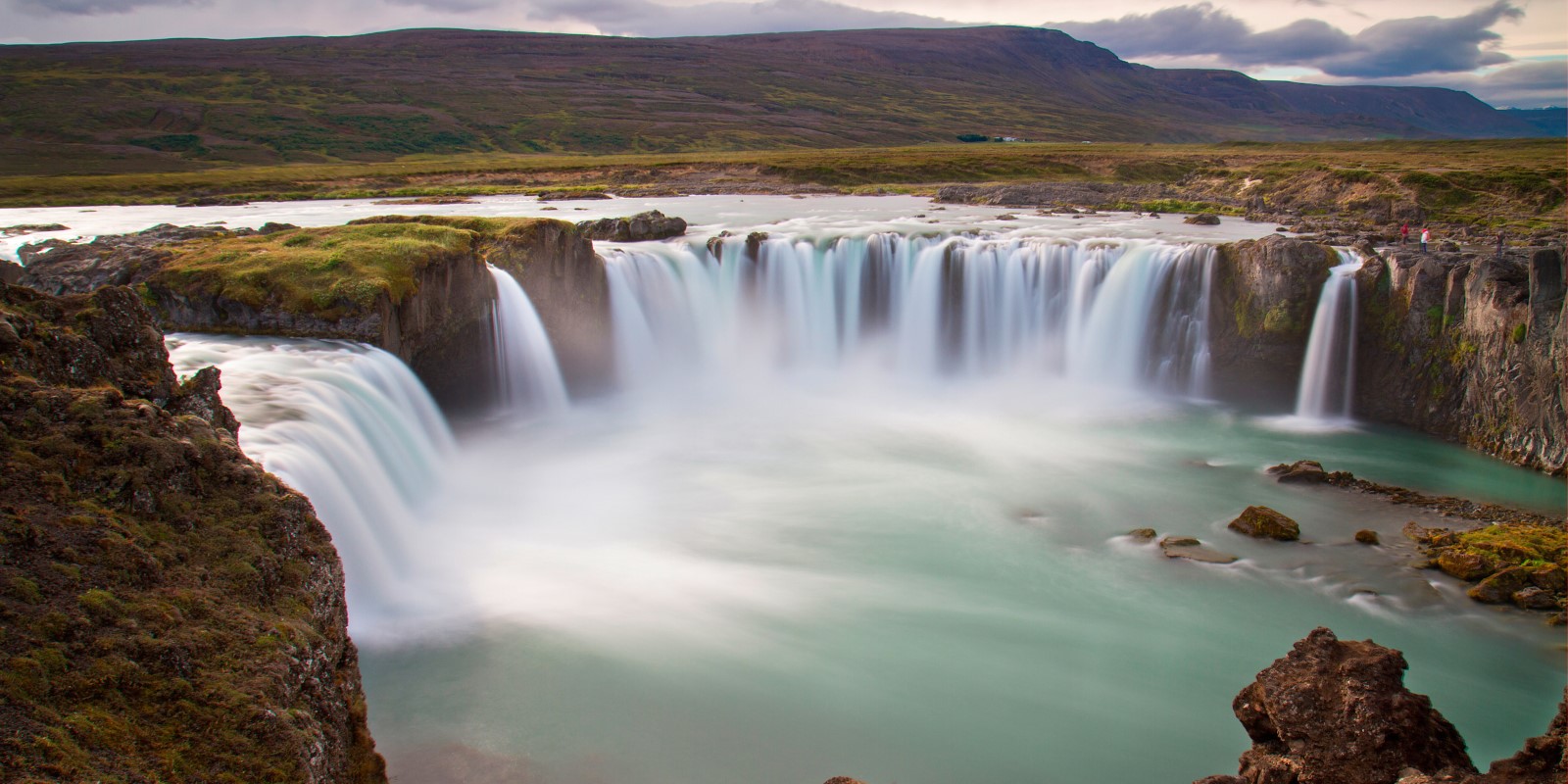 Reykjahlíð, even though it is small, is a good base to settle in and organize short trips around the area from there. One of the main attractions there is a church surrounded with hardened lava. There was a large eruption in 1792 which caused lava to flow down the mountain. It covered the surrounding area but passed around the church. Legend has it that it was protected by the power of prayer, although the wall around the church grounds may have had something to do with it. Inside the church are wonderful wood carvings explaining the story in more religious tones.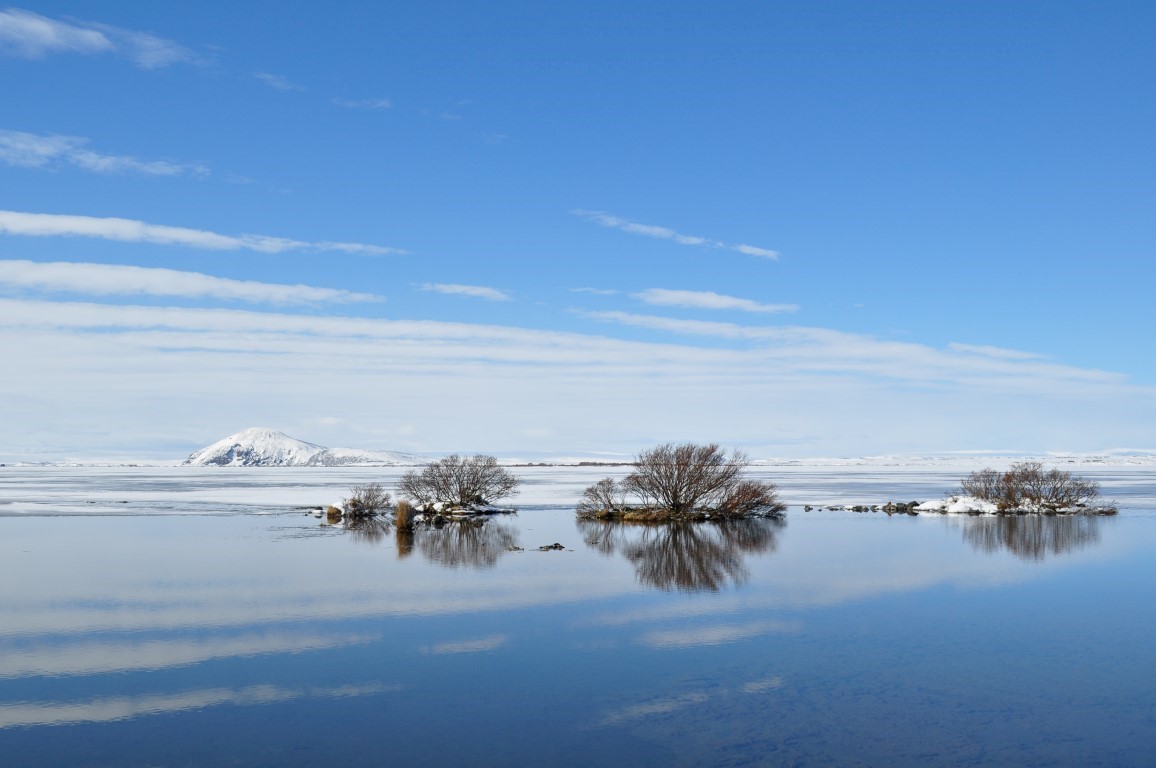 Lake Mývatn is one of Iceland's most popular attractions due to its powerful and peculiar landscape. Midges particularly enjoy the shallow water and gather there in large swarms. They rarely sting, though, and you can get hats and nets to prevent them from flying into your mouth, eyes and ears. The lake and river running from it are known for rich bird life and the whole area is a nature preservation area so local guides are there to help you enjoy the nature without disturbing the area.
To travel to the area and see the most it is best to have a car at your disposal. Why not have a look at our selection and see if you find something that fits you and your family?