Kolaportið Fleemarket
Kolaportid located near the Reykjavik harbour in downtown is the only real fleemarket in Iceland. Of course around the country there are more markets but not at the same size and magnitude as Kolaportid. With stalls selling everything from old DVD´s and books to vintage clothing, it is an ideal place to find the rarest things. 
LOCATION
In addition there are booths selling all kinds of original Icelandic delecacies like the black licorice, dried fish and many other kinds of edibles. 
One of the most popular sellers is Depla,which wide range of edibles brings in all age ranges of Icelanders to shop.  To name a few, you can have a taste of the smoked trout, marinated salmon and the world famous fermented shark meat.   Depla is a family owned company and the head of it all Siggi Gardarsson who is normally on site and should take good care of you when you show up.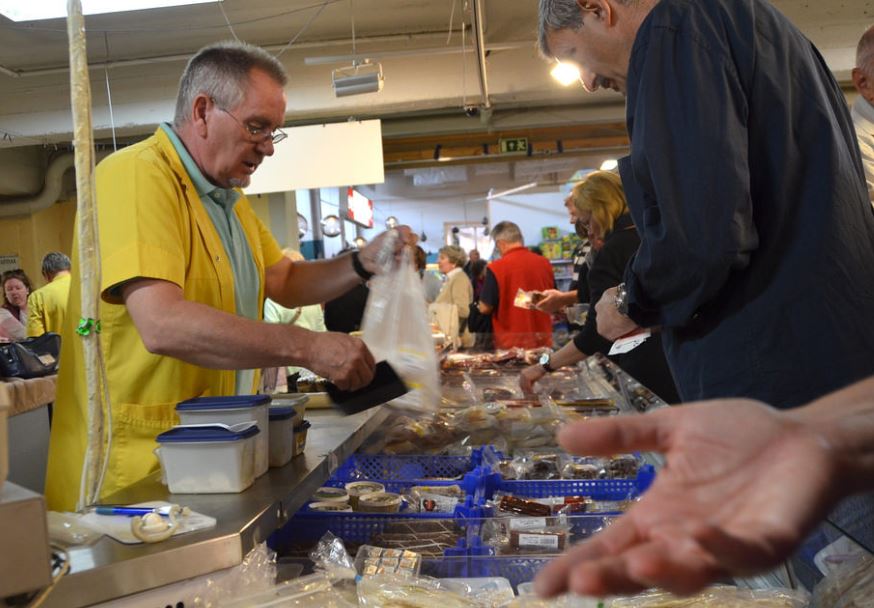 Siggi, owner of Depla taking care of some happy customers