Imagine that....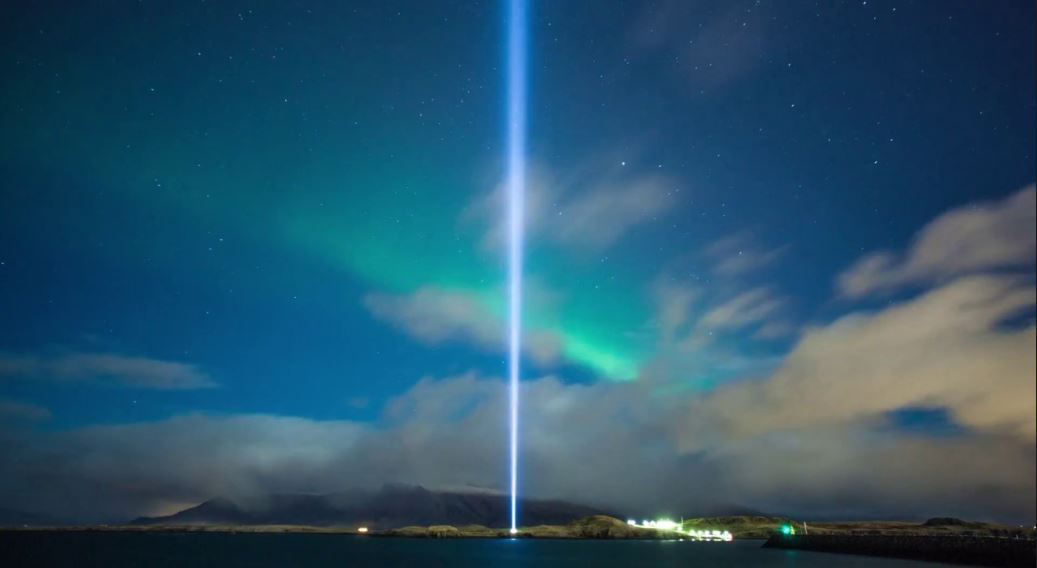 Being a fan of the Beatles or just a fan of great sights you will love the Imagine Peace Tower in Reykjavik.  The Tower is not constructed of steel beams or concrete as most of them are.  This tower consists of light beam climing all the way through the clouds.  In memoriam of the great John Lennon, singer and song writer from the Beatles, the tower was constructed in cooperation with Yoko Ono Lennon and first lit in october 9th 2007.  
October 9th is the birthday of the great Lennon and every year the tower is lit at this date. The tower is on through 9th of october until 8th of december.  Then is lit up again through the christmas season at 21st of december until 31st december.  On Yoko´s birthday of 18th febuary the tower is then lit up again and on 20th -27th march it lights at 8pm.  The tower is located in Viðey, an small island right outside of Reykjavik shores and you can take a boatride to the Island. 
On a good day the a going down to the harbour area is well worth it. And an even better tip, drive a short trip out of Reykjavik city where there are no lights and get and great photoshoot.